Table of contents: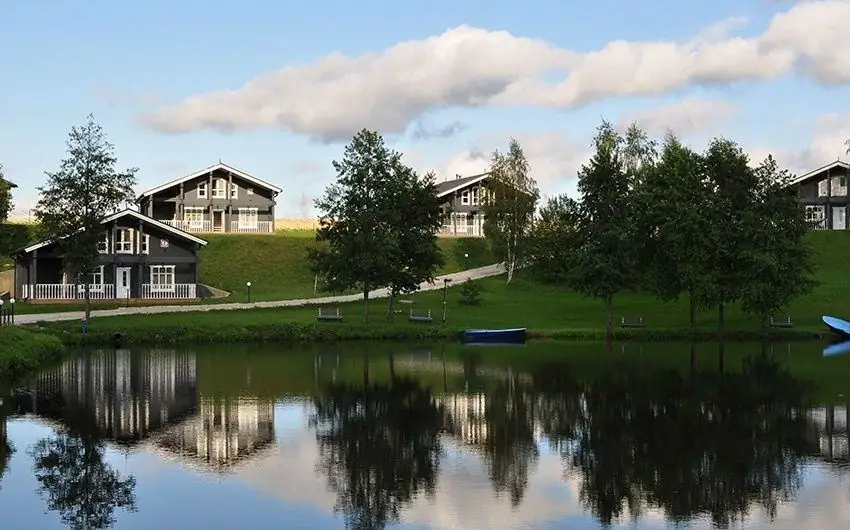 Recreation center "Golitsyno" in Kaluga, judging by the reviews, is one of the most popular places for recreation in any company. Practice shows that people like to relax here with work colleagues, in the family circle, with friends, and this place is often used to spend a romantic weekend in the company of your soulmate. Let's consider further the main features of this place for recreation, as well as list the most interesting opportunities that you can use.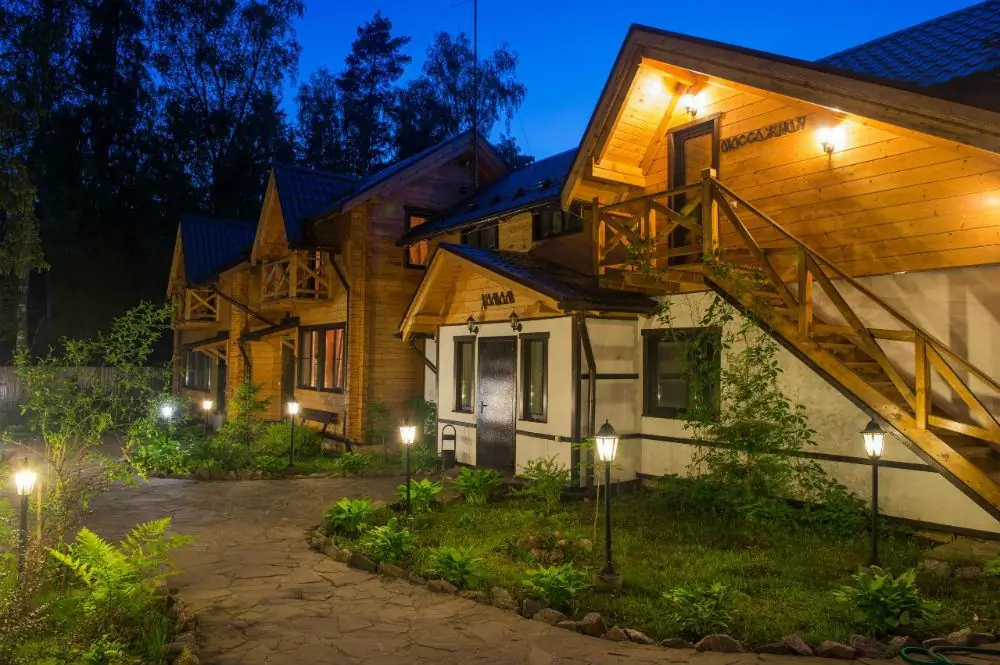 General information
Eco-club "Golitsyno" is a real paradise for city dwellers - this is the opinion of many Muscovites who regularly rest here. In their comments, they note that it is on the territory of the base in question that there is everything that is necessary for a normal civilized pastime: there is both beautiful nature and basic infrastructure facilities.
Country club "Golitsyno" offers itsreal estate services that are very advantageous compared to those offered by other projects.
The total area of land allocated for the recreation center "Golitsyno" (Kaluga) is 200 hectares. This place is located 25 minutes drive from Kaluga.
Location
This picturesque corner of nature is located in the Przemyslsky district of the Kaluga region, in the village of Semenovka. This base is located on the site of the former estate of Elizaveta Golitsyna, after whom, in fact, the resort area was named.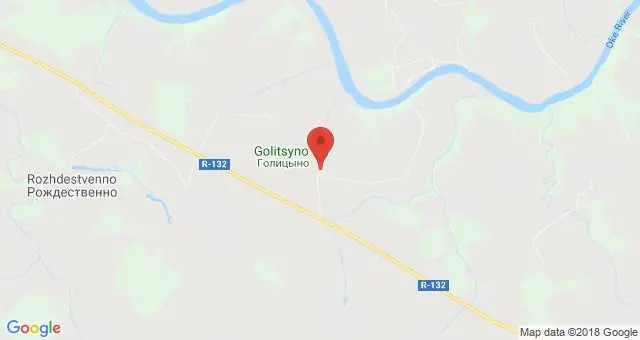 The most frequent guests of the recreation center in question are Muscovites, as it is very easy for them to get here - Golitsyno is located less than 200 km from the Russian capital, and the entrance to it is accessible along the highway. Not far from this tourist base are two other large settlements - Tula and Kaluga, whose residents also often come to Golitsyno.
Renting a home
Residents of large cities who wish to spend their time in "Golitsyno" have the opportunity to rent housing located on the territory of the base. Housing, which is offered to the attention of customers here, is presented in the form of beautiful comfortable cottages, the area of which is 120 square meters. m. The houses are built of natural wood and have a beautiful finish. Each of them has an outdoor terrace where guests can enjoy a cup of coffee or tea while admiring the beauty of the surrounding nature.
Inside each cottage there is a kitchen equipped with everything necessary forcooking and drinks. In addition, among the furniture there is a set designed for eating, designed for 8 people.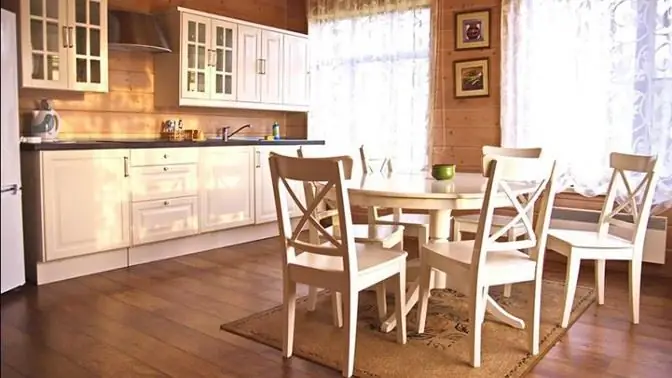 Each house of the eco-club "Golitsyno" has an individual sauna. Everyone can spend their time in it - the use of the facility is included in the rental price. Each cottage is equipped with a bathroom and a bathroom, which provides a set of bath accessories, towels, and a hair dryer.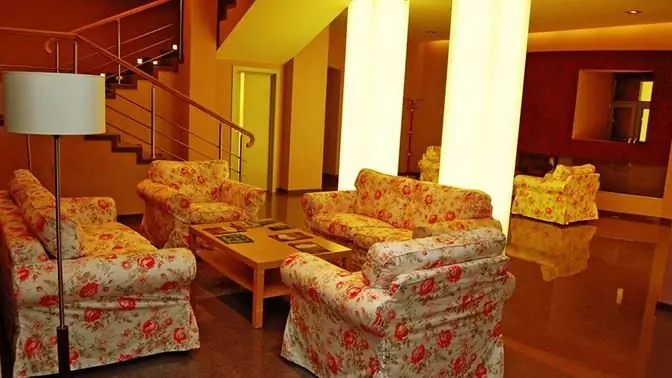 As for a place to stay, each cottage of the recreation center "Golitsyno" (Kaluga) has three bedrooms, equipped in the same manner. They have a furniture set necessary for sleeping, as well as furniture for storing personal belongings of guests. During their free time, guests can enjoy watching TV programs on the plasma screen located in the living room.
The capacity of each house is up to 8 people. As for the cost of rent, it ranges from 7,500 rubles per night.
Tourists who do not want to spend time in standard cottages can turn their attention to the possibility of staying in VIP cabins, offering more luxurious interiors.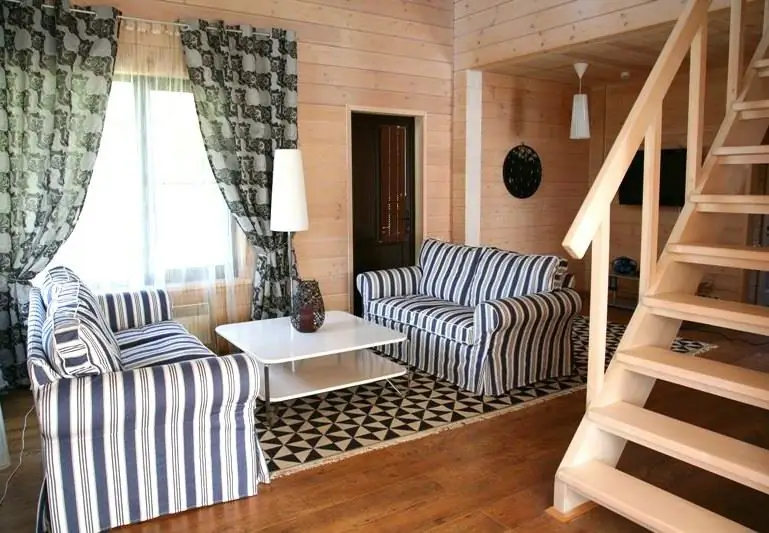 Customers of the recreation center "Golitsyno" in Kaluga, who plan a more modest pastime or come with a small company, can be accommodated in hotel rooms, whichonly 10, all of them are located in the building of the main building.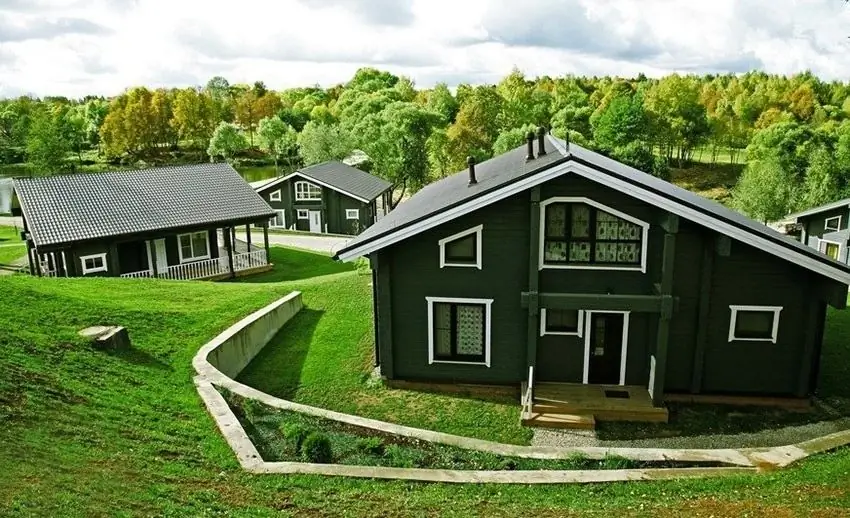 Bathhouse
The complex in question offers its guests a luxurious bath complex. Here you can not only take a good steam bath, but also drink tea and relax in a separate room.
Baths are equipped with steam rooms for up to 5 people, as well as separate areas for relaxation. If desired, vacationers can order food from the restaurant complex operating in Golitsyno, and beer and hot drinks are included in the cost of the holiday, and in unlimited quantities.
In the event that you plan to spend time in the steam room for about 2 hours, then the price for visiting it will be 3000 rubles per hour for the stay of the entire company (up to 5 people). In the event that a vacation is planned for more than 3 hours, the cost of renting a steam room will be 1,500 rubles per hour.
In reviews of spending time in the baths of the complex, guests note that there is a very good modern steam room. Moreover, vacationers really like the service provided to customers.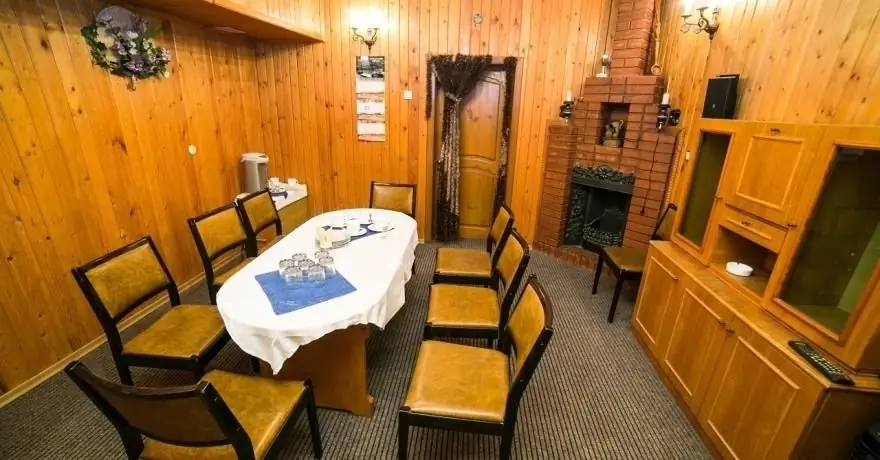 Food
Reviews of the recreation center "Golitsyno" (Kaluga) very often say that there is an excellent restaurant on its territory. The capacity of the institution is 80 people, but this is quite enough for everyone to taste the delicious dishes offered on the menu. In addition to the restaurant, the eco-club has a cafe every day, whichcan visit up to 40 people at a time.
Reviews of catering establishments say that they offer high-class service, and the dishes served to guests have an incredibly harmonious taste. The pricing policy also pleases most vacationers - the average bill per person here is about 800 rubles.
For all those who plan to visit a cafe or a restaurant "Golitsyno" (a recreation center in the Kaluga region), experienced guests recommend trying local dumplings, s altwort, skewers with meat and vegetables, as well as dishes cooked in pots.
Conference room
Guests of the considered recreation center in the Kaluga region often turn out to be business tourists who, even on vacation, cannot afford to leave business issues unattended. This group of guests "Golitsyno" offers the opportunity to rent a large conference room, which is equipped with everything you need for business meetings, presentations, and meetings with business partners. Among the modern equipment here is a large plasma screen with a diagonal of 52 ", a projector, mobile air conditioners, and a secretariat. Guests of the conference room can use free Wi-Fi access, as well as office equipment.
This conference hall can accommodate up to 60 people at a time. As for the cost of renting the site, it is 15,000 rubles per day.
Entertainment
As practice shows, many Muscovites and residents of Kaluga seek to purchase a ticketweekend in "Golitsyno" in order to unwind well, as the recreation center offers a lot of opportunities for entertainment. In particular, on certain days, various exciting events and show programs with the participation of talented teams are held on the territory of the eco-club.
Among travelers who have visited this place, one of the most popular entertainments is visiting a bath, for which many residents of large cities prefer to book a steam room in advance, ordering a weekend trip.
On the territory of "Golitsyno" it is possible to hold private events and corporate parties. As practice shows, among the residents of the capital there are a lot of people who want to spend their time in nature, in an ecologically clean place away from the usual noise of the metropolis.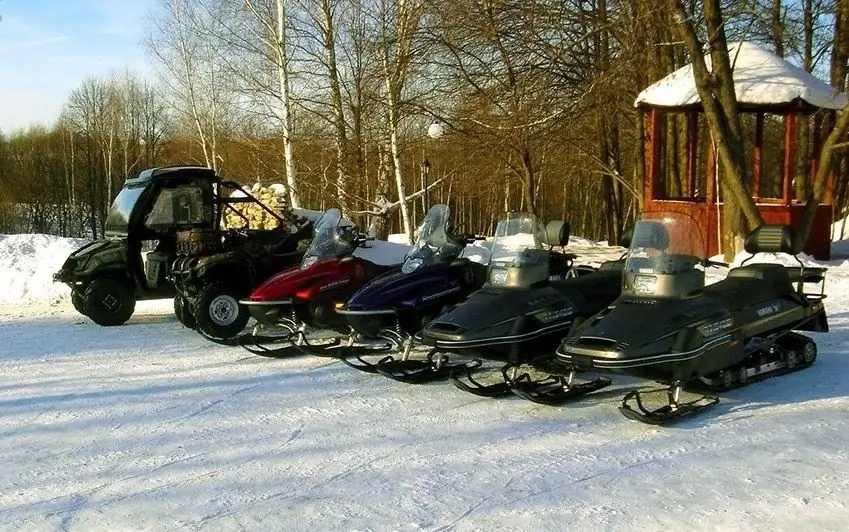 How to get there
Recreation center "Golitsyno" (Kaluga) is the best place to get to by your own car. In the event that a tourist plans his trip from Moscow, then initially he should go directly to Kaluga, and then, turning left outside the city, move along the R-132 highway, bypassing the settlements of Bolshie Kozly and Akhlebinino. At the sign Khotisino, turn left - in 2-3 minutes drive there will be an entrance to the territory of the recreation center "Golitsyno".
Recommended: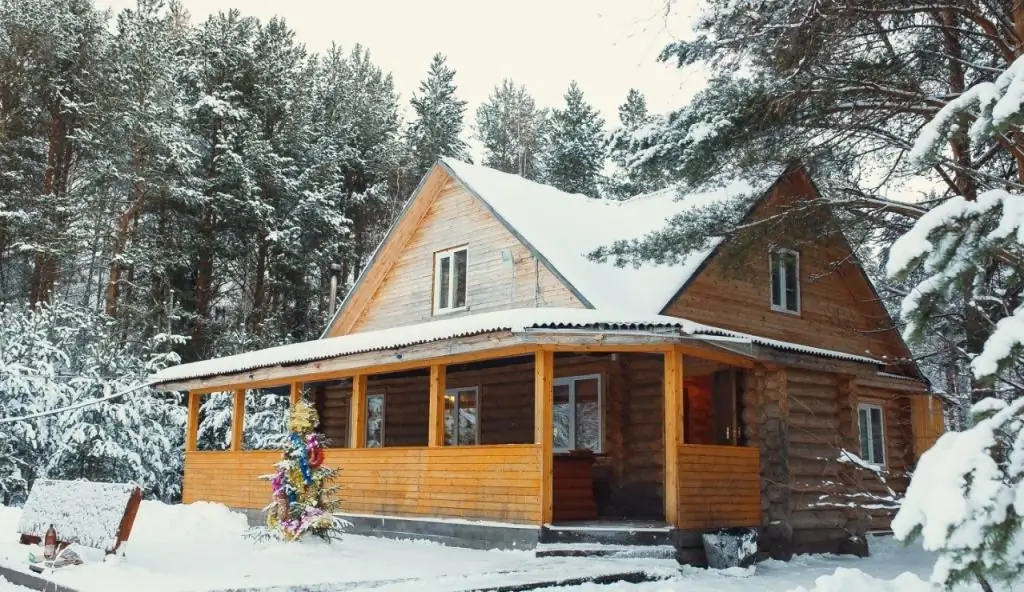 If you want to change the situation, recuperate after a busy day or just spend time with your friends, the recreation center "Polyana" in Severodvinsk is waiting for you. Here you can escape with your loved one or relax with your family with children. If you want to have a good time away from the city, this is the place for you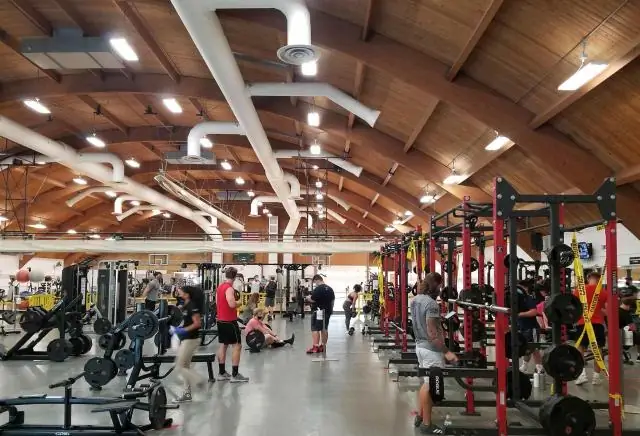 If you want to take a break from the noise of the big city and enjoy the beauty of nature, go to the recreation center "Shikhany". You will be able to usefully spend time in comfortable conditions with quality service and admire the magical beauty of Bashkortostan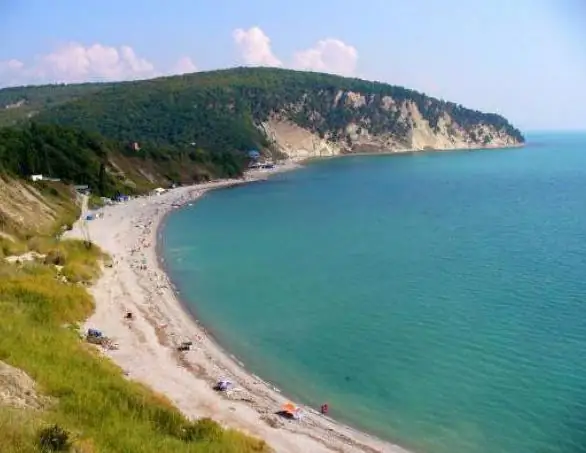 Recreation center "Infanta", Inal Bay and the magnificent Black Sea will leave an indelible impression of a well-spent vacation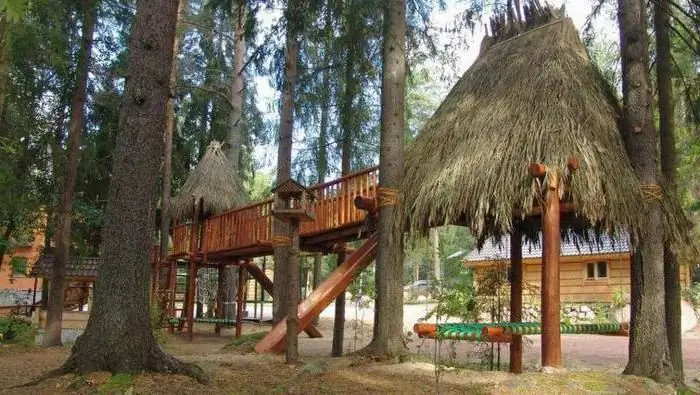 Karelian-Finnish myths tell about a fabulous forest state called Tapiola. The ruler of this country, Tapio, is a forest god with a gray beard who patronizes hunters. The recreation center "Tapiola" is called this magical toponym. Guards - the village where it is located. The surroundings of Guards are really fabulous. Lake Lesnoye is framed by picturesque rocky shores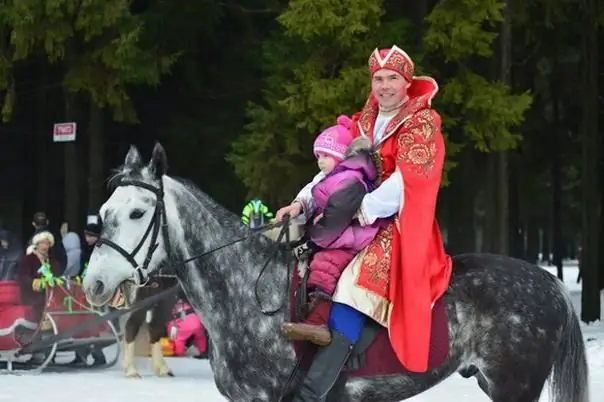 The sports and tourist complex "Poroshino" in the suburbs of Kirov offers visitors skiing, cycling, horseback riding routes, gazebos and barbecue grills. A large play complex for children allows you to leave the child there for several hours