Table of contents: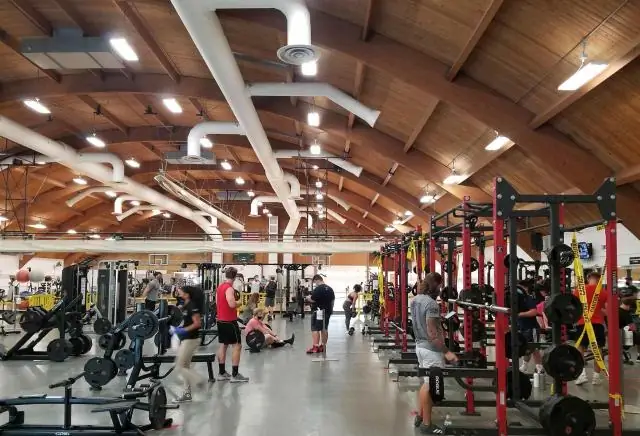 If you want to take a break from the noise of the big city and enjoy the beauty of nature, feel free to go to the recreation center "Shikhany". Here you can usefully spend time in comfortable conditions with quality service and admire the fabulous beauty of Bashkortostan.
Location
The recreation center is located in a picturesque corner at the foot of Mount Kush-Tau on the banks of the Belaya River. The establishment is surrounded by a beautiful forest. Address: Shikhany village, Centralnaya street, 2a. It is 16 km from Sterlitamak, 120 km from Ufa and 240 km from Orenburg. The famous ski complex "Kush-Tau" is located just 300 meters from the recreation center, which makes it an ideal place for a winter weekend.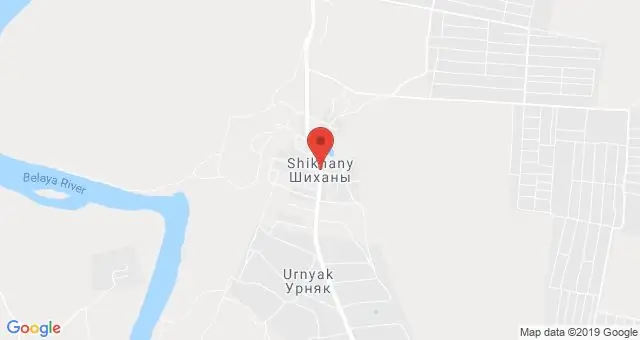 How to get there
If you want to fully relax surrounded by picturesque nature, go to the recreation center near Sterlitamak. How to get there? If you are traveling in your own car, enter the coordinates 53°41'585", 56°05'940" into the navigator.
You can also get to the recreation center "Shikhany" by public transport. You need to take a taxi, whichruns from Sterlitamak to Mebelny, Mrakovo, Yuraktau or Yanginskain. All these buses go through the village of Shikhany. The recreation center is located about 150 meters from the bus stop.
Accommodation Options
The recreation center "Shikhany" has four buildings with a capacity of up to 250 people. The following accommodation options are available to guests:
Case
Number
Area, sq. m
Amenities
Price, RUB/person
1
Single junior suite
25

TV;
mini fridge;
closet for clothes;
dressing table with mirror;
desk;
table lamp;
radio;
air conditioner;
bathroom combined with shower.

From 1000
1, 3
Double junior suite
35

Single Junior Suite amenities;
glazed loggia with upholstered furniture.

From 1150
1, 3
Double two-room suite
55

Single Junior Suite amenities;
upholstered furniture;
cupboard with dishes;
dining table;
wall sconces;
electric kettle;
microwave.

From 1850
2, 3, 4
Standard (double, triple or quadruple)
18 - 30

coffee tables;
chairs;
mirror;
shared bathroom for a block of two rooms.

From 350
Also, guests can pay by the hour.
Discounts on accommodation
There is a system of discounts for accommodation at the recreation center "Shikhany" in Sterlitamak. Here are some groups of guests who can take advantage of great deals:
Children under 5 stay free of charge (without a separate bed).
Children from 5 to 12 years old receive a 30% discount (with a bed) or 50% (without a separate bed).
For group arrivals (15 - 20 people) a 5% discount on accommodation is provided. For groups of 21 - 50 people, the accommodation discount is 10%. Groups of more than 50 people receive a 20% discount.
Pensioners and the disabled (providing the appropriate supporting certificate) receive a 10% discount.
Birthdays and newlyweds with a supporting document (passport or marriage certificate) receive a 10% discount.
For long-term accommodation (from three days or more), a 10% discount is provided. For stays of six nights or longer, the discount increases to 20%.
Recreational opportunities
The territory of the recreation center "Shikhany" has everything you need for a comfortable and good rest for travelers. Features:
canteen with three meals a day;
organization of banquets and corporate events;
gym;
outdoor sports fields;
outdoor playgrounds for children;
billiards;
table tennis;
Russian bath;
sauna;
cozy pavilions with barbecue grills and picnics;
football field;
volleyball court;
rental of sports equipment (bicycles, skateboards, roller skates, balls, rackets, mountain boards).
In the warm season, guests can enjoy exciting forest walks and swimming in the river.
Ski complex
When planning a vacation in Sterlitamak, be sure to pay attention to the ski resort located next door. Its name is associated with the mountain at the foot of which it is located. Kush-Tau translated into Russian means "mountain bird".
From December to April, the ski season opens here. Six well-equipped trails of varying difficulty will appeal to both beginners and professional athletes. There is also a special tubing track for children. All paths are equipped with lifts, and the training one is equipped with additional lighting. Thanks to the work of snow groomers, it is possible to keep the slopes in perfect condition throughout the season. Beginners can use the services of instructors and quickly learn to ski and snowboard.
The ski complex has a large service center. Features:
cafe;
sports equipment rental;
first-aid post;
luggage storage;
rest rooms;
parking for 400 cars.
The ski complex attracts travelers not only in winter, but also in summer. In the warm season, you can go rollerblading and cycling here.
Positive feedback
When planning a vacation at the Shikhany recreation center in Bashkiria, be sure to read the opinions of travelers. Here are some positive points you can learn from the reviews:
territory surrounded by beautiful nature;
the recreation center is very quiet and calm - what you need after crowded noisy cities;
attentive and hospitable staff;
affordable prices for accommodation and related services;
in the cold season, the rooms are perfectly heated (even sometimes you have to keep the windows open);
there are many equipped places for barbecue and picnic on the territory;
proximity to the ski resort (about 5 minutes drive);
cleanliness of rooms;
excellent sauna;
the bathroom has an electric heated towel rail;
large and very spacious wardrobe;
an excellent cafe is located near the entrance to the recreation center (although the prices there are a little high);
good sauna (albeit quite small);
conveniently accessible both by own car and by public transport (the stop is located near the recreation center).
Negative guest reviews
About the recreation center"Shikhans" in Bashkortostan can also be found negative reviews. Here are the negative things travelers point out:
outdated shabby furniture;
very modest equipment of standard rooms (even a shared refrigerator on the floor);
there are not enough garbage cans and bins on the territory, you have to carry garbage with you (and some unscrupulous vacationers simply throw everything on the ground);
TV broadcasts few channels;
suite does not match the declared category;
weak wireless internet signal;
very small towels;
there are no toiletries in the bathrooms, not even soap;
few opportunities for entertainment;
both buildings and rooms are in need of major repairs;
unsatisfactory condition of the bathrooms (a lot of rust and mold);
meals on a fixed menu (you cannot choose your own dishes);
in winter, the territory is poorly cleaned from snow, which complicates the passage to the building by car (in heavy snow, even walking around the base is problematic);
uncomfortable squeaky beds;
you need to wait a few minutes for hot water to come out of the tap;
not the best food quality;
The on-site canteen is open on a strict schedule (meaning you can't eat between meals).
Recommended: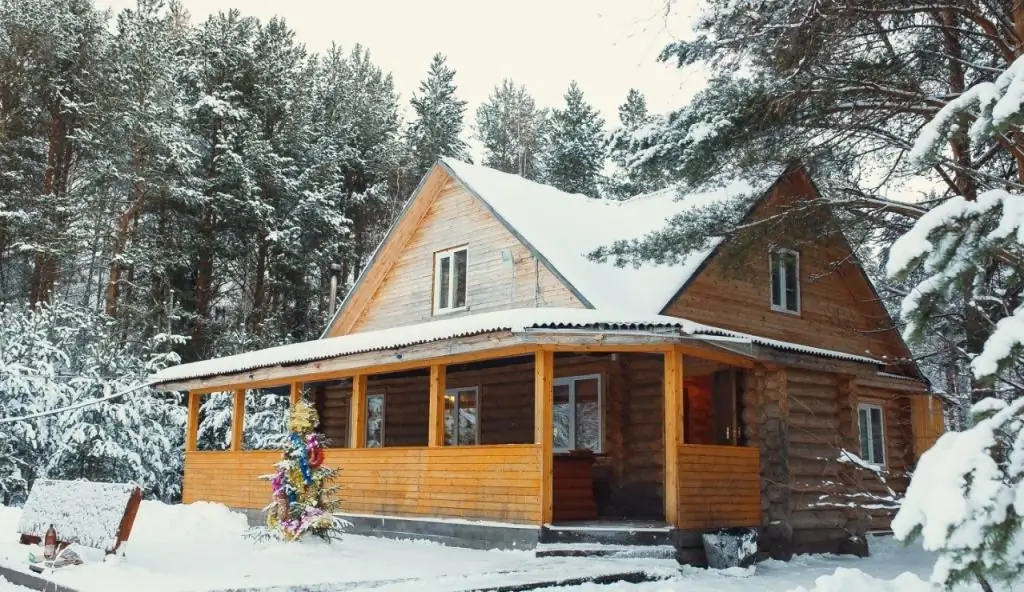 If you want to change the situation, recuperate after a busy day or just spend time with your friends, the recreation center "Polyana" in Severodvinsk is waiting for you. Here you can escape with your loved one or relax with your family with children. If you want to have a good time away from the city, this is the place for you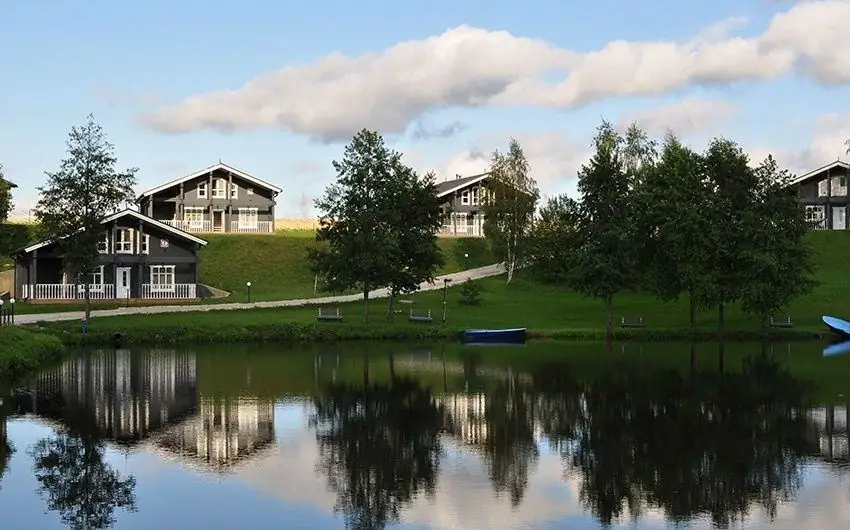 Recreation center "Golitsyno" in Kaluga, judging by the reviews, is one of the most popular places for recreation in any company. Practice shows that people like to relax here with work colleagues, in the family circle, with friends, and this place is often used for spending a romantic weekend in the company of your soulmate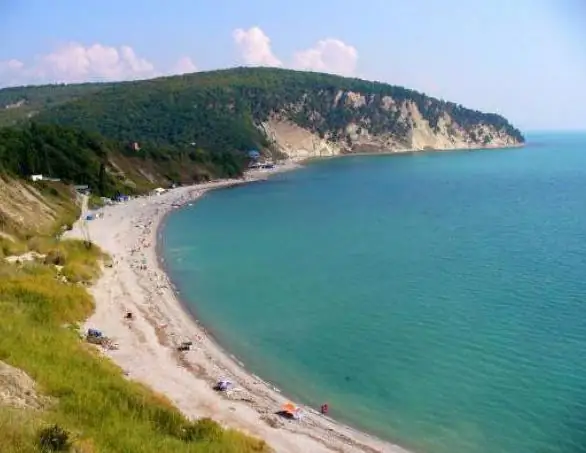 Recreation center "Infanta", Inal Bay and the magnificent Black Sea will leave an indelible impression of a well-spent vacation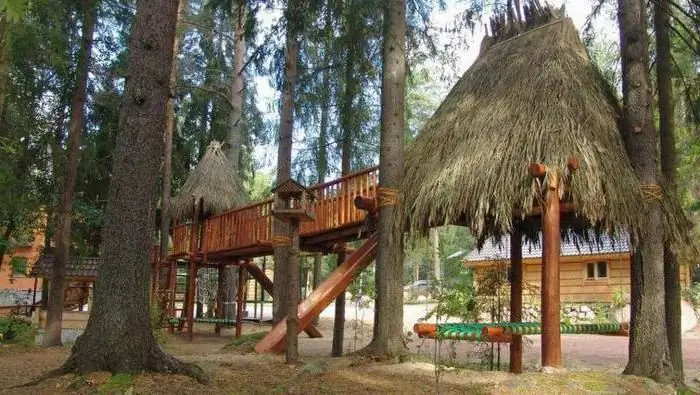 Karelian-Finnish myths tell about a fabulous forest state called Tapiola. The ruler of this country, Tapio, is a forest god with a gray beard who patronizes hunters. The recreation center "Tapiola" is called this magical toponym. Guards - the village where it is located. The surroundings of Guards are really fabulous. Lake Lesnoye is framed by picturesque rocky shores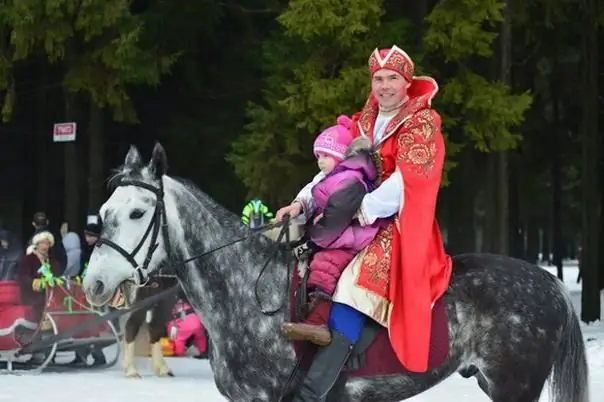 The sports and tourist complex "Poroshino" in the suburbs of Kirov offers visitors skiing, cycling, horseback riding routes, gazebos and barbecue grills. A large play complex for children allows you to leave the child there for several hours