Table of contents: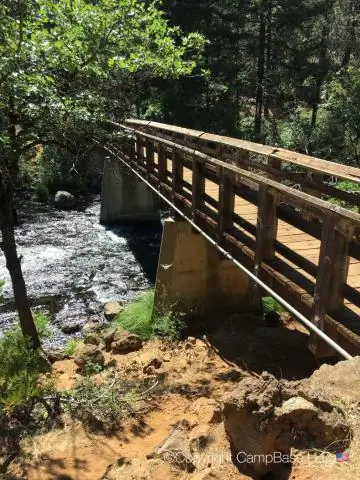 The village of Kamennomostsky is located in one of the most picturesque corners of Adygea. Many tourists come here every year to admire the unforgettable mountain landscapes, waterfalls and canyons of extraordinary beauty. Comfortable accommodation for car travelers is offered by Uyut camping in Kamennomostsky.
Description
Within walking distance from the hotel is the Belaya River, just two kilometers you will need to go to the Red Lake. A petrol station is 300 meters away. There are several supermarkets, cafes, a restaurant and a market nearby. The territory of the camping "Uyut" in Kamennomostsky is fenced. The rooms are located in small comfortable wooden houses. Tourists are provided with free guarded parking. Wireless internet access is available free of charge in public areas. Tourists can cook on their own in the shared kitchen.
After an exciting day of sightseeing, vacationers can relax in the sauna. On the territory of the hotel near each cottage there is a gazebo with barbecue facilities. At the campsite you canuse the sports equipment rental service. An airport transfer can be arranged upon request. The organization of excursions is offered. There is a spacious playground for little travelers. Maykop is 39 kilometers from the hotel. Camping "Uyut" is located in Kamennomostsky (Adygea) at the address: Prokhladnaya street, house 2.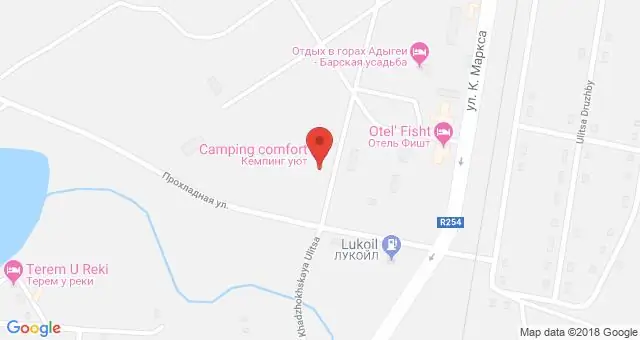 Guest accommodation
There are two categories of rooms for accommodation of tourists in the hotel:
double standard with a double bed - 1,500 rubles per night;
quadruple standard with four single beds - 2,000 rubles per night.
All rooms are one-room, each has a separate entrance, terrace, outdoor dining area, wooden or parquet floors in the rooms. Each room is equipped with a TV with cable channels, a dining table, a refrigerator, a kettle, necessary utensils, and a private bathroom. Camping "Uyut" in Kamennomostsky welcomes guests all year round, so heating is provided in the houses. One extra bed is allowed per room category. Pets are allowed here at no extra charge. To do this, you need to make a preliminary request.
Additional services
In order to make your stay at the Uyut campsite in Kamennomostsky in Adygea as comfortable and eventful as possible, several types of additional services are provided.
As there is no cafe on site, guests can prepare their own meals in the shared kitchen with diningtable, refrigerator, electric kettle, necessary kitchen utensils.
For a fee, hiking trails outside the camp site will be laid for you.
You can also go horseback riding here.
In summer, you can play football, volleyball, badminton on the campsite, and in winter, go skiing outside the territory.
Sports equipment, ATVs and bicycles are available for rent.
It offers a sauna with a steam room and a swimming pool.
Gazebos with barbecues are at guests' disposal.
Ironing facilities are provided for guests.
The hotel staff organize educational excursions to the historical, natural and cultural monuments of these places.
There is a playground for children.
Free parking is guarded.
The hotel has a laundry service.
Airport transfer can be arranged upon request for tourists.
Reception open 24/7.
Camping "Uyut", Kamennomostsky. Tourist reviews
Guests share their impressions of the holiday at the camp site in their reviews.
Tourists appreciated the location of the campsite in a picturesque place in the middle of the mountains, surrounded by forest, next to the river.
The territory of the camp site is very well-groomed, clean and comfortable.
The territory is closed, surrounded by a barrier, 24-hour security.
There are walking paths, grass grows near the houses, the rest of the territory is sprinkled with fine gravel.
There is a gas station a few meters away, there is a Magnit supermarket nearby.
Camping staff are friendly and helpful people.
Neat wooden houses under bright multi-colored roofs look like toys.
Very beautiful and comfortable playground for children.
Near the local area there is a gazebo with a gas burner, a microwave oven, a large table and two benches.
You can also relax on the veranda.
There is a barbecue and a swing nearby.
Loved the sauna.
Convenient that the car park is near the house.
Camping "Comfort". Tourist reviews are negative
According to the guests, there are a number of flaws in the organization of recreation at the Uyut campsite in Kamennomostsky.
There were cases when, upon arrival, the price of accommodation turned out to be higher than indicated on the website.
There are no mosquito nets on the windows, even though there are mosquitoes. You can't open the window at night, although the house heats up during the day.
Too bad there is no air conditioning.
There are very thin partitions between the rooms, you can hear what the neighbors are talking about.
When companies arrive, it is very noisy at night.
Recommended: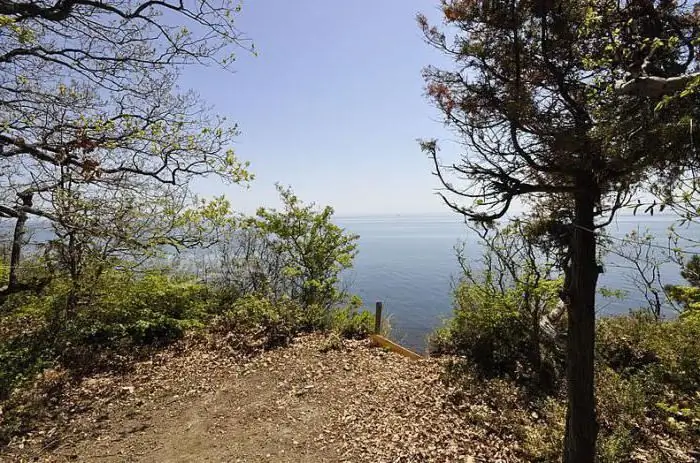 What is Betta? One of the most secluded villages on the entire Black Sea coast. At the same time, rest here does not imply a complete rejection of the benefits of civilization. The infrastructure in this place is all right. Betta is a combination of a modern level of service and natural resources. Many tourists choose camping holidays in Betta, since there are many of them here. We bring to your attention an overview of the best campsites in the resort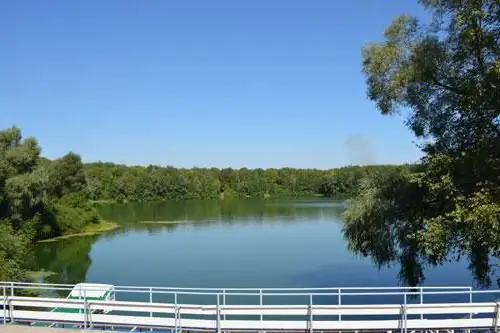 Holidays in a country entertainment center can be a real adventure, a meeting place for old friends and an ideal place for a wedding celebration. Today we want to tell you about the M5 Cafe Camping complex, which is located on the Moscow-Chelyabinsk highway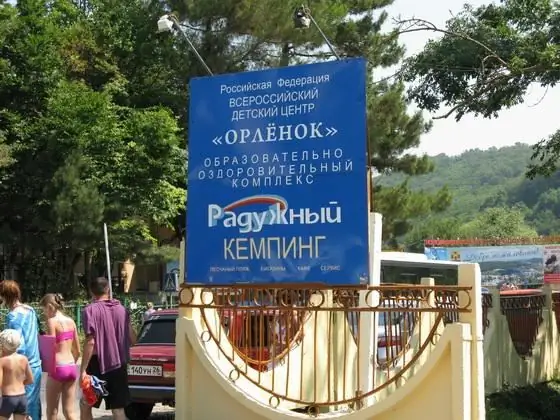 For a family holiday by the sea, the Raduzhny campsite in Novomikhailovsky is perfect. Plenty of entertainment for both kids and adults for a modest fee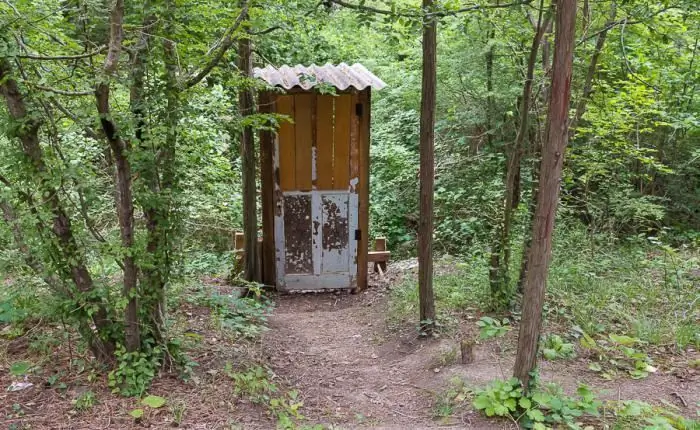 If you want unity with nature, a cheap vacation on the Black Sea coast, if you are comfortable sleeping in a tent and you are a romantic, then Pine Paradise will be an ideal place for spending a summer vacation. This campsite is located in the Krasnodar Territory, near the resort town of Arkhipo-Osipovka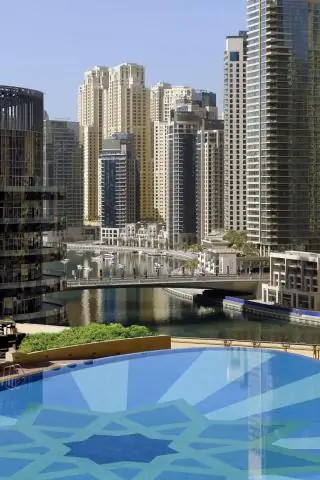 Stary Oskol - a city in the Belgorod region, located on the banks of the Oskol River and its five tributaries. Today it is a major industrial and cultural center. And the city also attracts with beautiful nature. If you intend to visit Stary Oskol, the Uyut Hotel and other hotels in the city will provide you with a warm welcome