Table of contents: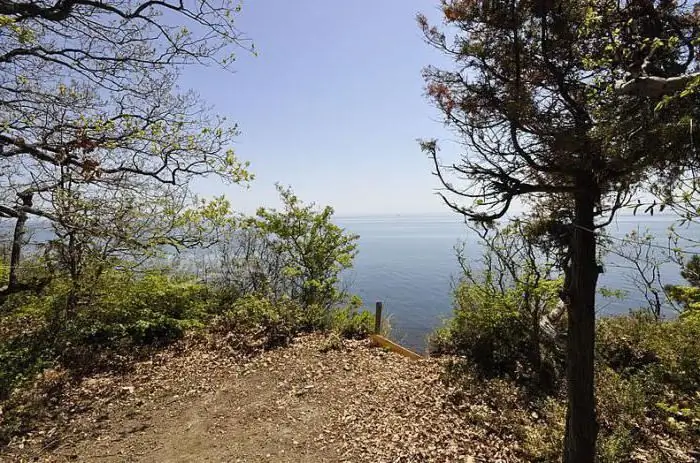 What is Betta? One of the most secluded villages on the entire Black Sea coast. At the same time, rest here does not imply a complete rejection of the benefits of civilization. The infrastructure in this place is all right. Betta is a combination of a modern level of service and natural resources. Many tourists choose camping holidays in Betta, since there are many of them here. We bring to your attention an overview of the best campsites in the resort!
Auto Paradise
"Auto-Paradise" appeared in the village in 2015 and immediately gained popularity among fans of "savage" recreation. Why? Firstly, this campsite in Betta is extremely conveniently located - it is literally 200 meters from the entrance to the village. Secondly, the place where "Auto-Paradise" is located is incredibly beautiful. And thirdly, a picturesque path will lead vacationers to their own pebble beach. Tourists note: from here you can quickly get to the center of the resort village, where there are grocery stores, a pharmacy, a small market and a cafe - it will take no more than 10 minutes.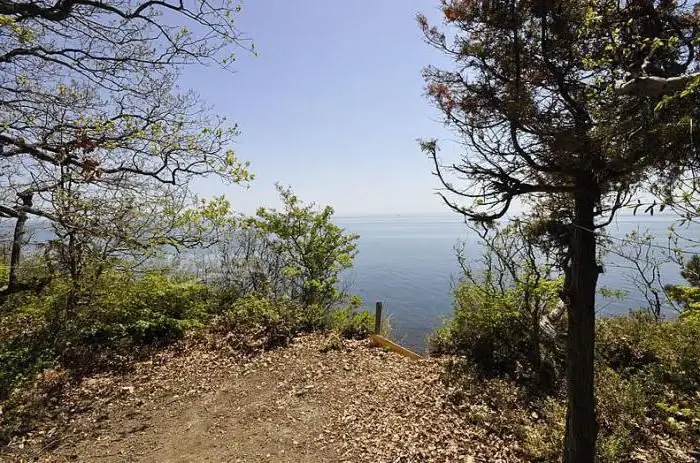 At the same time, this Betta campsite can accommodate about 100 cars, there is enough space for buses and minibuses. Vacationers will be able to put up tents in glades in a luxurious relic forest, among perennial pines and oaks. There are summer showers and stationary toilets on the camping site. Tourists also note the presence of a convenient barbecue area with barbecue facilities. In addition, the entire campsite and the beach are cleaned daily.
It is worth saying that the administration of "Auto-Paradise" offers guests tents, sleeping bags, sheds, refrigerators, tables, chairs and even dishes! By the way, there is a shop open 24 hours a day at the campsite.
Orbita
The Orbita campsite is especially popular in Betta. It offers its guests rest not only in tents, but also in unusual trailers, cozy cottages and standard rooms. And all this at very affordable prices. In addition, autotourists can put a trailer house here, which can be connected to the power grid.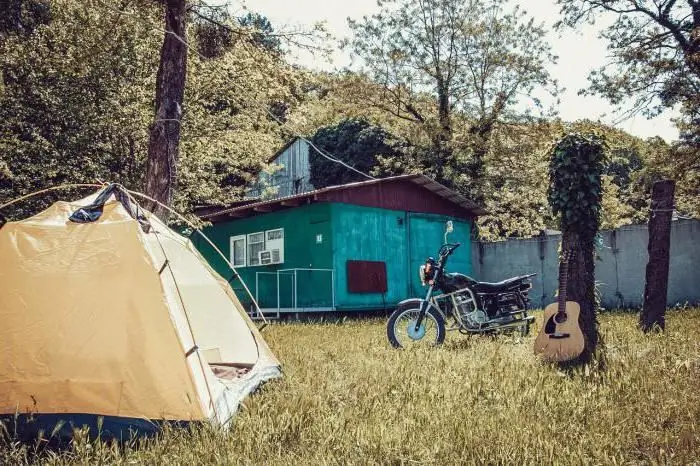 The campsite is located on Podgornaya Street, from here it is very convenient to get to the village beach. Not far from Orbita there is an entertainment town for children, canteens and cafes.
What is the feedback about camping "Orbita" in Betta? First of all, they note the opportunity to enjoy wonderful moments. Just imagine: you choose any tent you like and enjoy the sea surf, magnificent sunsets and landscapes. The team of this campsite offers touristsa well-maintained tent area with showers, grill areas, playgrounds for children.
Betta
In the forest, 500 meters from the Black Sea, camping "Betta" is located. Guests are offered cute wooden houses for two and three people, free parking. There is a shared kitchen and dining room. Vacationers note the presence of a sports ground, a gym, a mini-football field, handball, volleyball and basketball courts.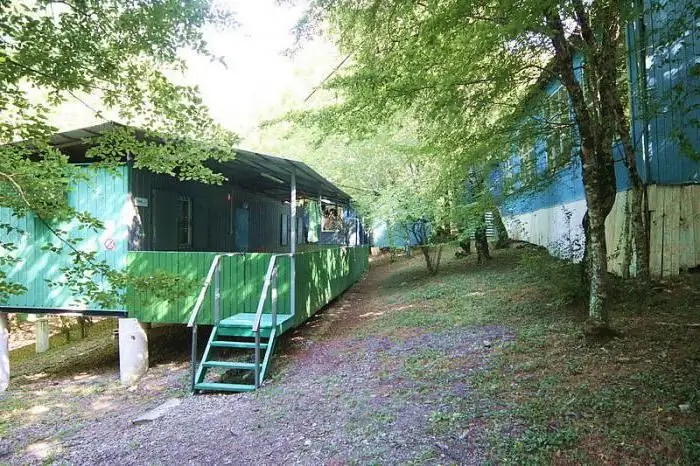 By the way, at the request of customers, the staff of this campsite organizes sports games, competitions and even sightseeing trips to the most interesting places on the Black Sea coast. Not far from the camping "Betta" there is a post office, a cafe, a market, a taxi rank. An incredible atmosphere of peace and harmony is created by the remoteness of the campsite from highways, beautiful mountains and clean air.
This campsite in Betta is designed for 101 people, there are wooden houses with no amenities, with partial amenities and just with amenities. Three meals a day are organized here. From 8:00 to 21:00 guests of "Betta" are offered set meals. Tourists will definitely be given bed linen, board games, and they will be offered to take accessories for a beach holiday. On the territory of the camping there are places for barbecue lovers - with comfortable tables and barbecues.
Pines
There is an amazing campsite between the resort villages of Krinitsa and Betta. It is located in the middle of a magnificent pine forest, surrounded by Pitsunda pines. Sosny is an ideal place for a relaxing family holiday. The camping team keeps order both on the territory of the Sosen and on the beach - the entrance to the sea is regularly cleaned of algae. The path leading to the sea is also being put in order.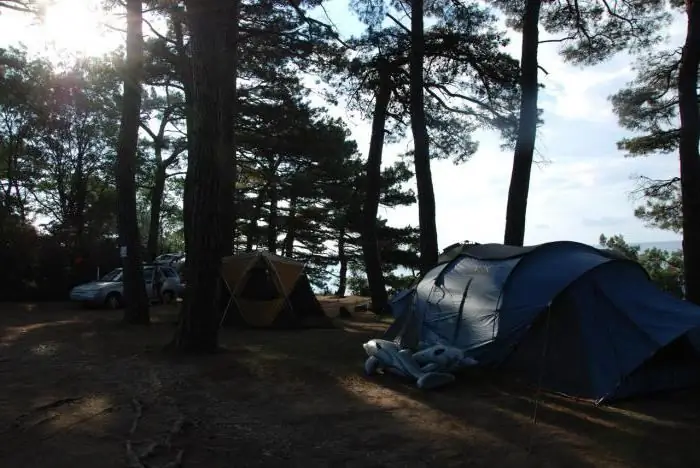 The campsite has a small shop, toilet and showers, electricity. Vacationers warn that ferrets and raccoons living here can carry supplies at night!
Recommended: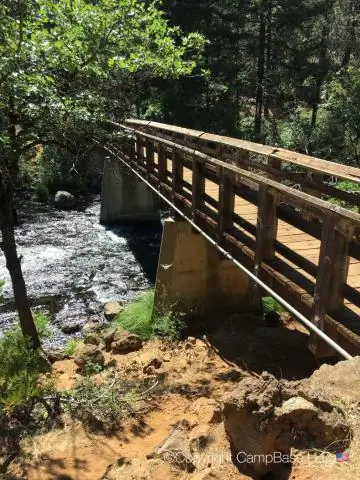 The village of Kamennomostsky is located in one of the most picturesque corners of Adygea. Many tourists come here every year to admire the unforgettable mountain landscapes, waterfalls and canyons of extraordinary beauty. Comfortable accommodation for car travelers is offered by camping "Uyut" in Kamennomostsky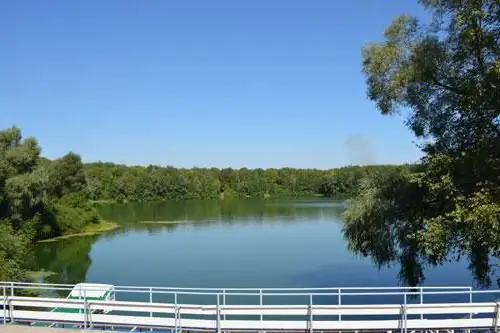 Holidays in a country entertainment center can be a real adventure, a meeting place for old friends and an ideal place for a wedding celebration. Today we want to tell you about the M5 Cafe Camping complex, which is located on the Moscow-Chelyabinsk highway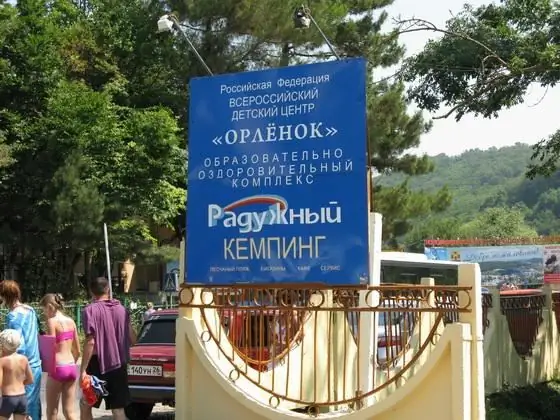 For a family holiday by the sea, the Raduzhny campsite in Novomikhailovsky is perfect. Plenty of entertainment for both kids and adults for a modest fee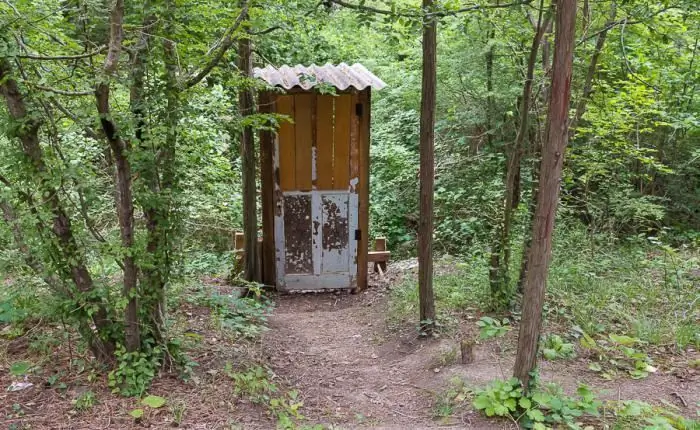 If you want unity with nature, a cheap vacation on the Black Sea coast, if you are comfortable sleeping in a tent and you are a romantic, then Pine Paradise will be an ideal place for spending a summer vacation. This campsite is located in the Krasnodar Territory, near the resort town of Arkhipo-Osipovka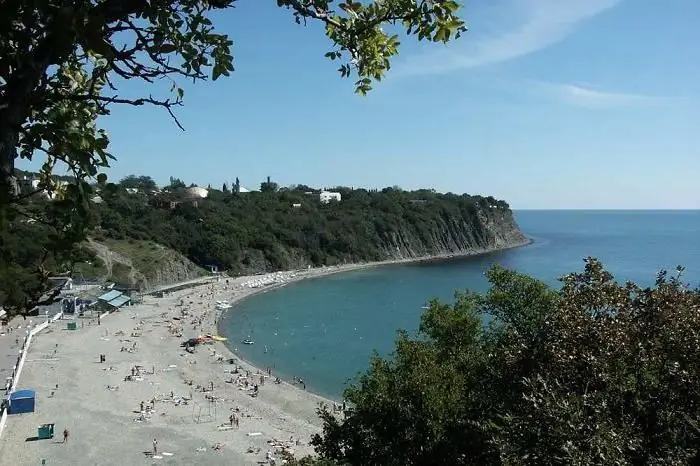 Considering various options when choosing a place for a summer holiday, you should look at the favorable geographical location of the village of Betta, reviews of which will leave the most favorable impressions. Located far from industrial cities, the village attracts with natural beauty and is considered the most secluded on the Black Sea coast of the Caucasus