Table of contents: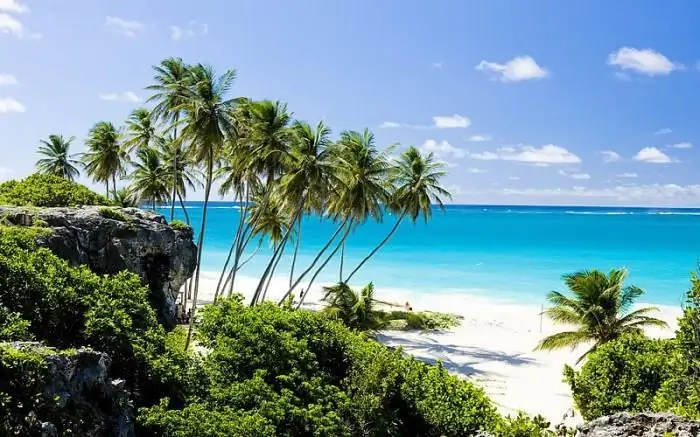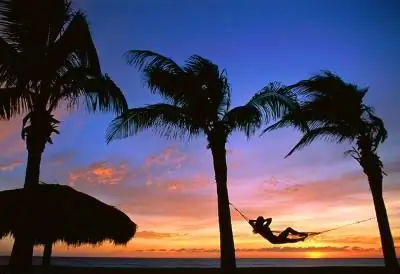 Endless beaches, dazzling sun, unique nature - this is the Caribbean. From island to island, volcanic landscapes are replaced by tropical forests, thickets of bananas and sugar cane - coffee plantations. And all this splendor is surrounded by a gentle, warm sea all year round. The Caribbean islands have a turbulent and rich history, influenced by countries such as Spain, Holland, Great Britain, France.
The region offers tourists a variety of both famous and little-known vacation spots: from the Dominican Republic and Cuba to Grenada and the Turks and Caicos Islands. The Caribbean Islands are incredibly unique. Life on some of them is in full swing around the clock, while others are well suited for solitude and quiet relaxation. Many resorts have excellent conditions for water sports: surfing, diving, snorkeling. Russians prefer vacationing in the Caribbean also because many of them are visa-free for Russia.
Antigua
Due to its location, the island oftencalled the heart of the Caribbean. In addition to relaxing on the amazing beaches, of which there are more than 350, on the island you can admire old buildings with interesting architectural features, visit museums. The tourist infrastructure is developed at a high level: entertainment complexes, luxury mid-sized hotels, casinos, nightclubs - there is literally everything for tourists.
Grenada
The island is famous not only for excellent sandy beaches, but also for interesting sights, botanical gardens and museums. Grenada is often called the island of spices.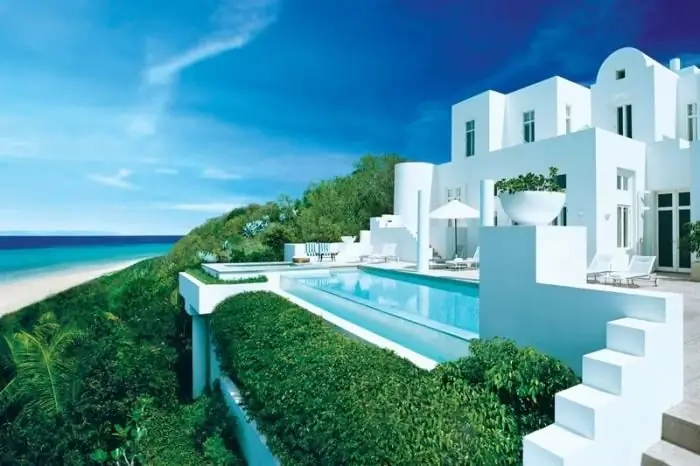 Turks and Caicos
For those Russians who choose the Caribbean islands as their holiday destinations, this British overseas territory has become known relatively recently. Now the island is visa-free for tourists from Russia, it is loved by the respectable public for its luxurious hotels and high-level service.
Anguilla
A serene, small, secluded island only 5 kilometers wide and approximately 26 kilometers long. Those who need to be alone with themselves, to feel unity with nature and peace, can go straight here. Thirty-three sandy beaches washed by crystal blue waters are always waiting for guests.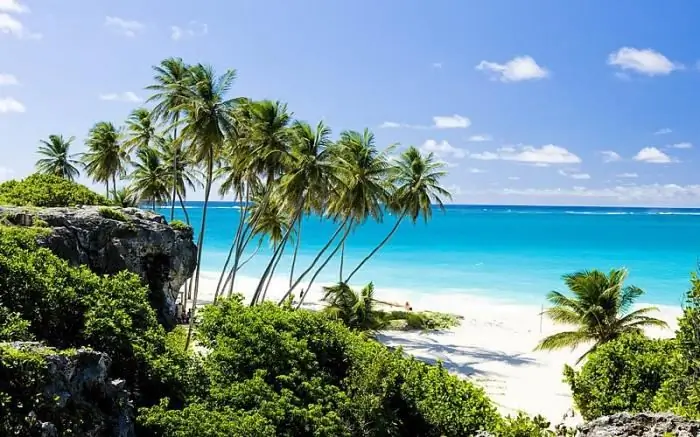 Barbados
The Caribbean has its own gem. It is Barbados - an island often referred to as Little England due to deep-rooted English traditions. And the truth isBritish influence is strongly felt here. A large area of the island is covered with deposits of coral limestone. Rest Barbados offers measured and calm. One of the most popular activities is boating and sailing. However, when choosing hotels, you should take into account that there are many hotels here that do not accept guests with children.
Aruba
An island of cacti and palm-fringed sandy beaches. Dutch is spoken here, but many locals understand both English and Spanish. Aruba combines both a relaxing holiday and an active one, which is why it is attractive to many tourists.
Recommended: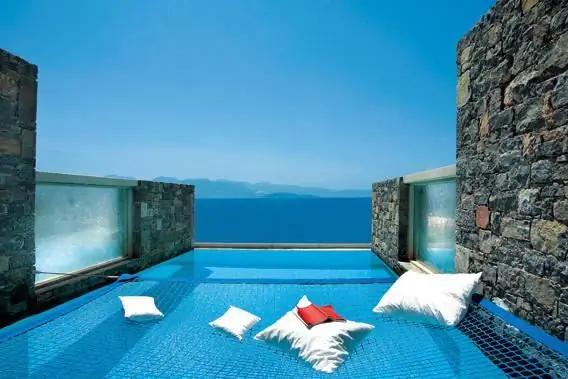 The island of Crete is a place where the myths of antiquity are wonderfully woven into reality. The unique combination of Turkish, Byzantine, Venetian cultures was able to give rise to stunningly beautiful monasteries, temples and mansions. In this article we will look at the best resorts in Crete - description, attractions and so on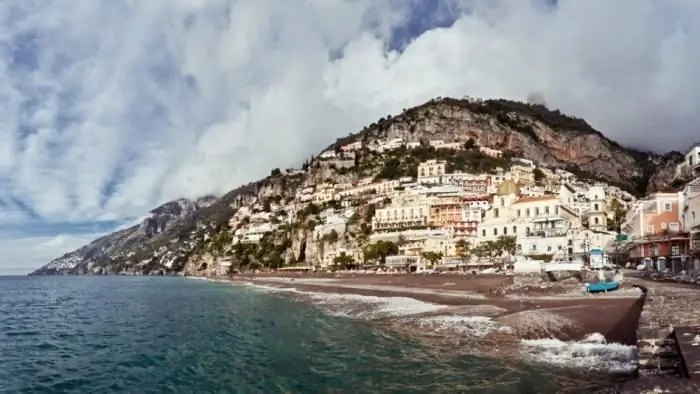 An important place in world tourism, no doubt, is occupied by resorts in Italy. Since ancient times, this country has been considered the most suitable for life, since it had and has everything: a warm mild climate, the presence of a large number of water arteries, a picturesque landscape and, of course, access to the sea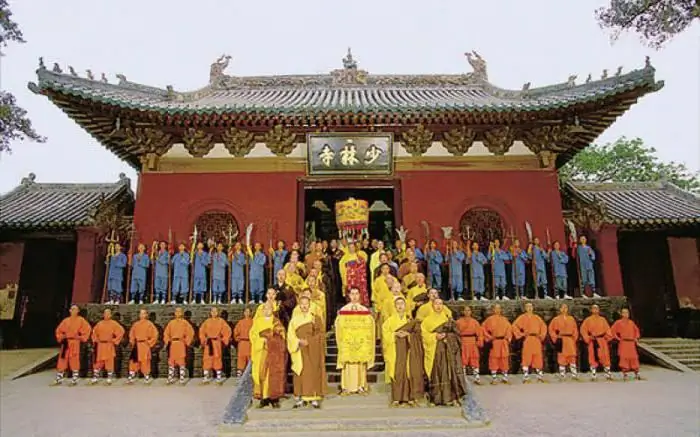 In any country you can find something special. Egypt is famous for the pyramids, Spain for bullfighting, Russia for the Kremlin. All these sights are known all over the world. The People's Republic of China is associated, of course, with the Great Wall of China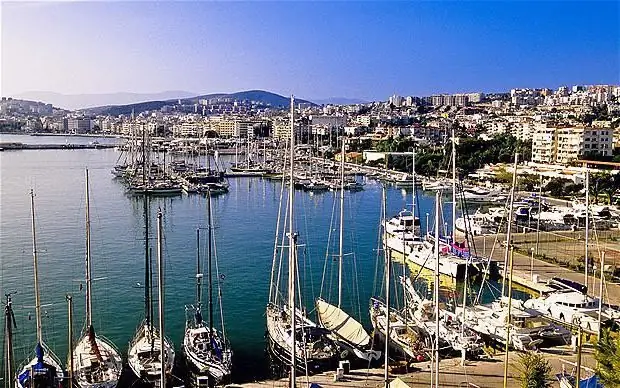 Very often, novice tourists ask about which Turkish resort is better. After all, if you take into account the many directions, it is actually quite difficult to make a choice. And professionals, thinking, answer that they are all wonderful, although each has its own characteristics and charms. Only after visiting at least a few of them, the traveler understands where to go next time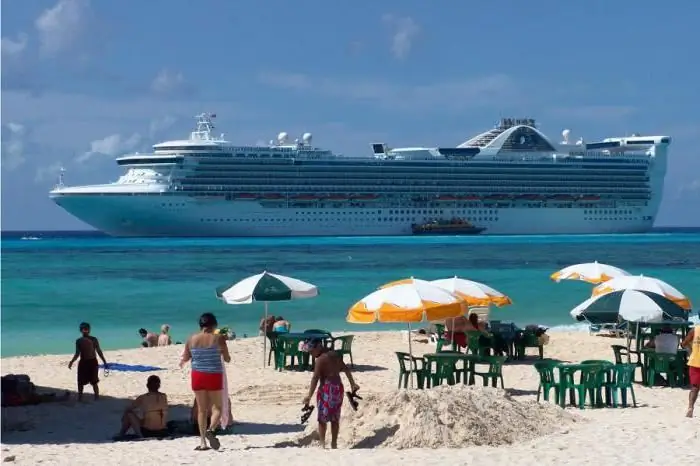 Before the holidays, every avid traveler thinks about which country to go to this time. A cruise in the Caribbean is a great solution to the problem, because while sailing you can visit many islands and at the same time get new sensations