Table of contents: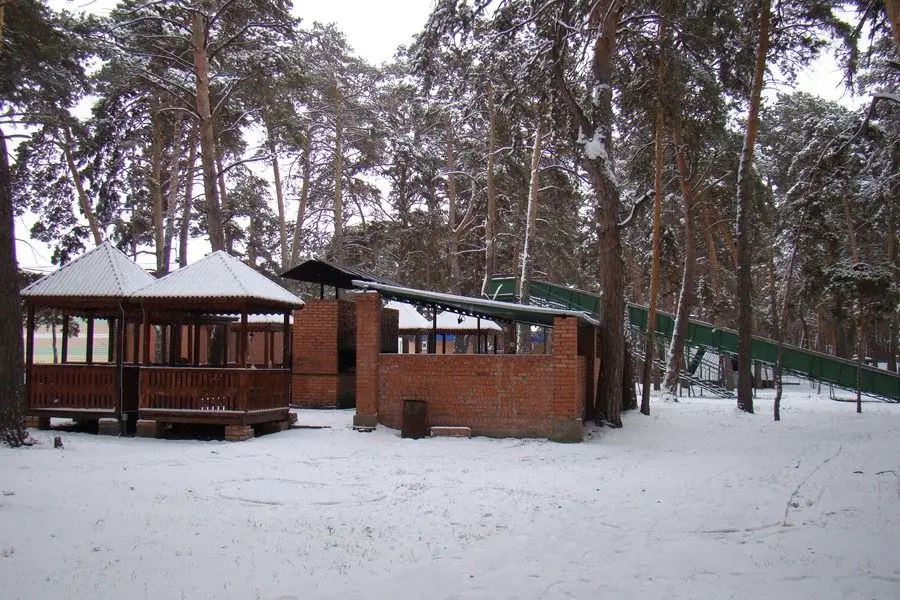 Where can you relax all year round within your country? Currently, a large number of recreation centers, guest houses, campsites and hotel complexes offer their services to entertain guests throughout the year.
Recreation center "Rainbow" in Omsk is ideal for couples, children, school groups and friendly companies. From the article you can find out where the hotel complex is located, what rooms and services are offered for relaxation in this place.
Address
The recreation center is located in the Omsk region, village Chernoluche. You can get here by your own or public transport. The complex has a service "meeting the guest." If you arrived by public transport, then a transfer with a driver will meet you from the indicated point and take you to the base.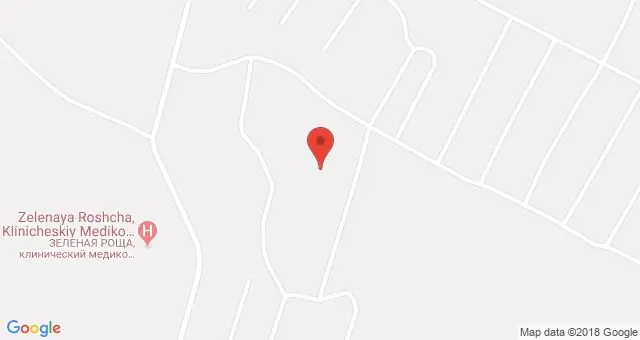 Accommodation
The entire camping area is ennobled and equipped for the convenience of customers. There are two three-story buildings with rooms of different comfort for guests. On each floor there are coolers with cold and hot water. Base rest"Rainbow" in Omsk also offers a guest cottage for 12 people and a village house for 14 people. There are also two two-story mansions with a capacity of up to 18 people on the territory. They are ideal for large families or friendly companies. Room reservations are made on the official website or by phone.
All rooms are made in a classic seasoned style. The finish is mostly wood. Large windows and a lot of light - this is the main direction in the interior.
Rooms
Standard type apartments have a minimum set of furniture and devices for a comfortable stay. The bathroom is combined, where there are towels and shelves. In the room itself, in addition to beds, there is a wardrobe, bedside tables, a TV and a refrigerator. The cost of living in such apartments is from 3100 rubles per day.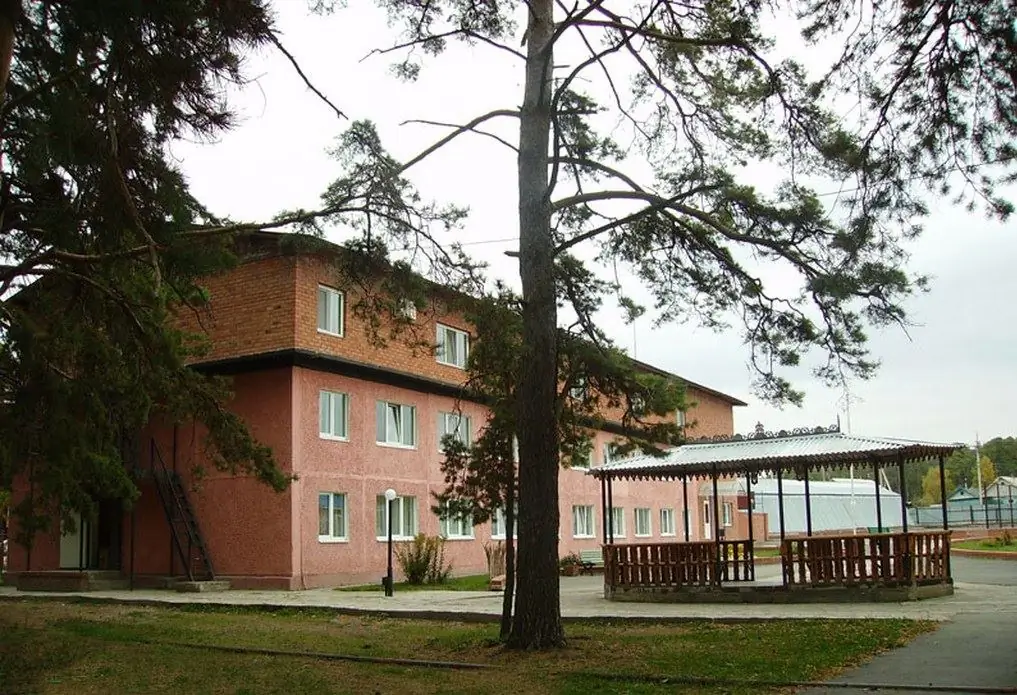 In a junior suite, which costs a little more (from 3,500 rubles per night), there is a large double bed, as well as extra beds for guests or children. A set of furniture and appliances, as in the previous issue. Power included. The room is more modern and updated. In the same category there is a junior suite with an extra bed in the form of a sofa.
Hotel "Rainbow" in Omsk for a more comfortable stay provides accommodation in a two-room suite, where everyone will have a separate personal space. The cost of living in such apartments is from 4100 rubles, including meals. Maximum occupancy is 4 people.
Wedding VIP most oftennewlyweds order. The furnishings and interior of the room are made in romantic motifs. The spacious bathroom has toiletries, towels and bathrobes - everything for a comfortable stay. The room has a large comfortable double bed, refrigerator, TV, air conditioning and upholstered furniture. Meals are included in the cost of living (from 4600 rubles per day).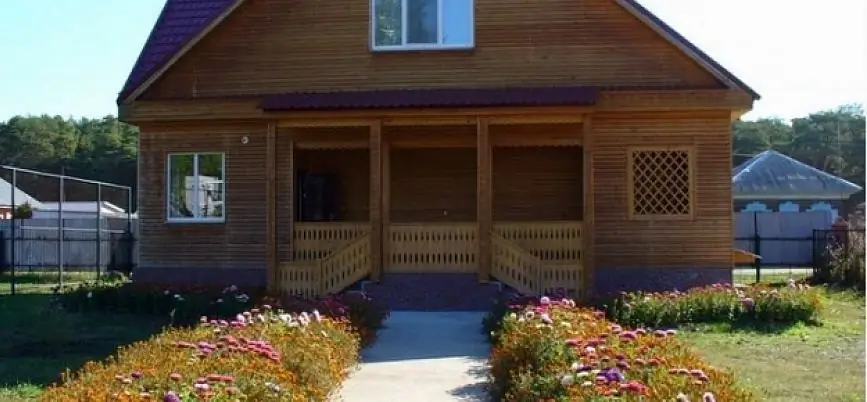 Cottage for 12 people
This guest house meets all standards of comfort. It can accommodate up to 12 people. The apartments are located on two residential floors. The house also has a basement floor, where the kitchen is located (lockers, sink, water cooler, 4 dining areas, refrigerator, kettle, bar counter and set of dishes). There are two rooms on each floor. There are double and single beds, as well as sofas and armchairs. All apartments have a TV and a private bathroom (combined with a bathroom). The cost of living is from 16,000 rubles per day. Meals are not included.
Village house at the base "Rainbow" (Chernoluchye, Omsk)
This dwelling is designed for 14 guests and you can rent it for 12,000 rubles per day. The house is located on the territory of the recreation center, but has a separate entrance from the back. On the territory there is a private gazebo and barbecue area. Inside the house is a classic atmosphere. There is a small kitchen with appliances and utensils. There is also a refrigerator, TV, stove. The cottage has four separate bedrooms with a full set of furniture and accessories. The apartments do not have private bathroomsrooms, a combined sanitary unit common to all guests.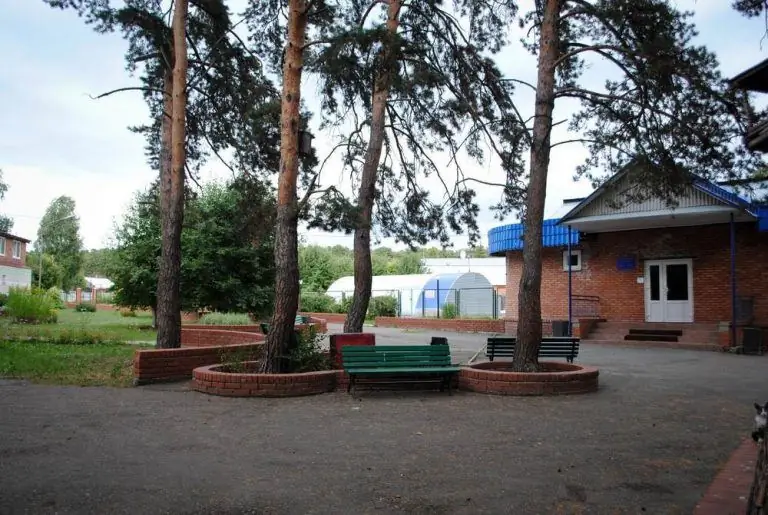 VIP cottage
This two-storey villa awaits its guests. The cost of living is 19500 per day, regardless of how many people will live in the apartment (up to 18 people). In total, the house has 8 rooms, which have a complete set of furniture and appliances. A shared kitchen and dining area is common to all rooms. Near the house there is a gazebo and a beautiful courtyard.
Services
On the territory of the complex there are playgrounds and complexes. A nursery with a caregiver can help parents cheer up the little ones.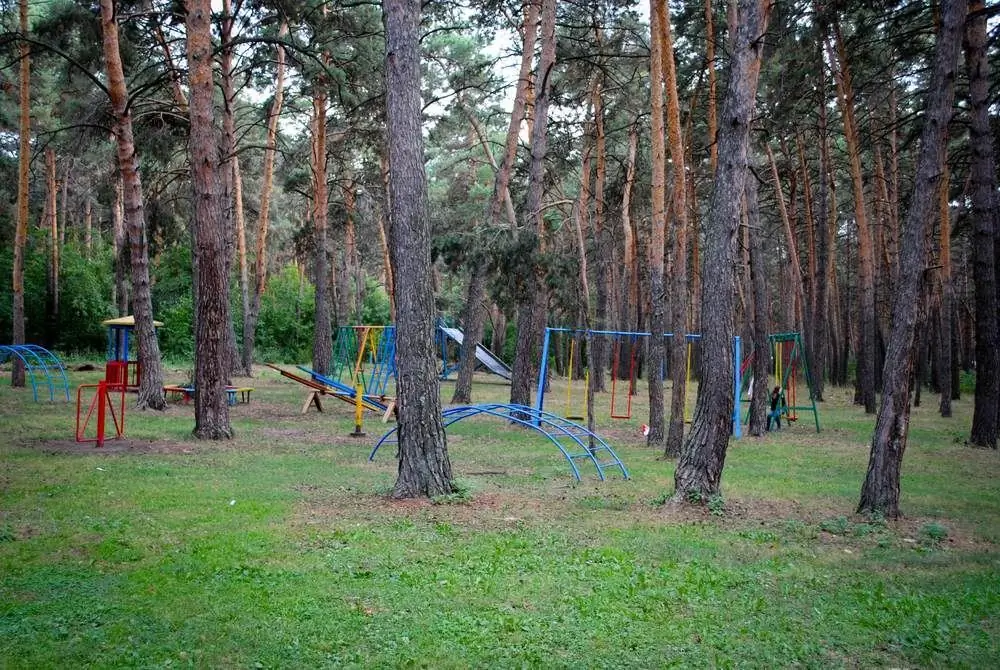 Sports activities (basketball, volleyball, football grounds) will help you spend your time with benefit. A ski run and an ice rink complete the winter holiday. During heavy snows, two slides for sledding open here.
In the evening, both adults and teenagers have fun at the disco. The barbecue area and gazebos also help to spend your vacation as emotionally as possible.
The big plus is that the recreation center has a SPA complex with an infrared cabin, a cedar barrel and a massage room. The complex offers guests to try fragrant herbal tea. There is an outdoor pool in the hotel complex, as well as several massage chairs.
A wide range of sports equipment and exercise equipment, which can be rented in the complex, pleases all guests. Among the assortment there are roller skates, bicycles, scooters, as well as various games (backgammon, checkers, chess).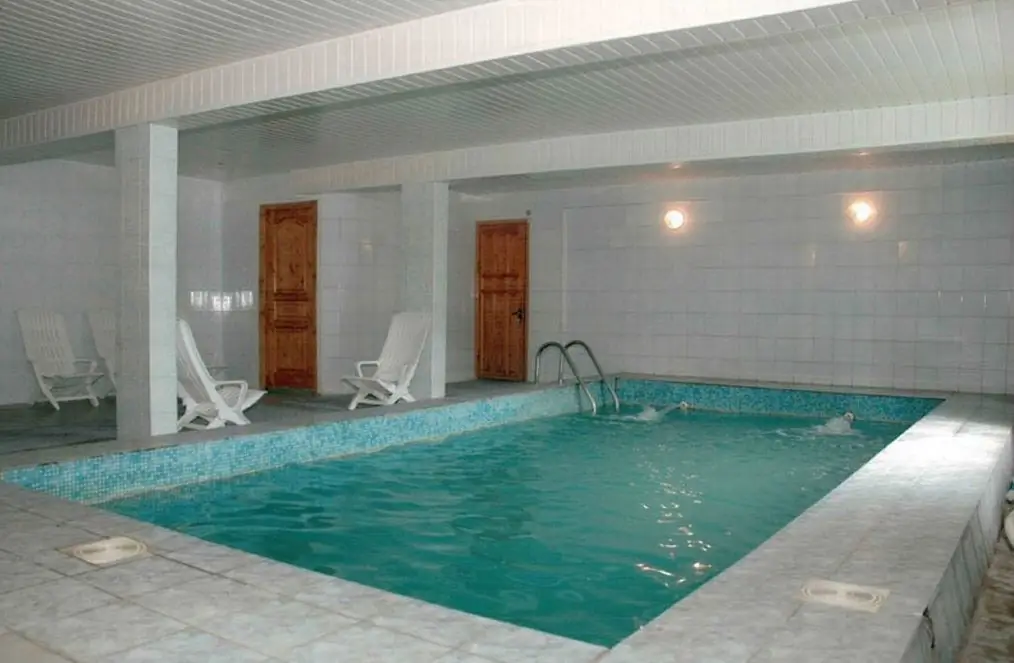 Food
The recreation center offers complex meals in the form of breakfasts, lunches and dinners. The bar and restaurant also offers à la carte dishes and drinks. Guests can cook their own meals in their own kitchens (in guest houses) or on barbecue areas. The recreation center "Rainbow" in Omsk is a place for adults and children, which is why the restaurant has a separate menu for younger guests.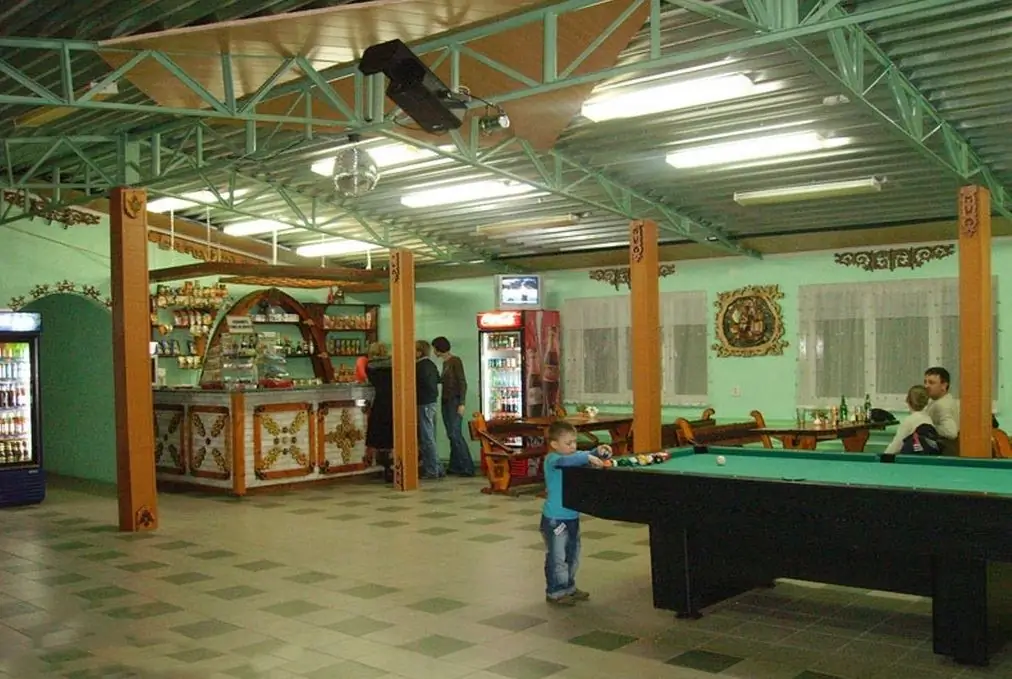 Banquet services
Weddings, anniversaries and banquets can be celebrated at the recreation center. Many guests can be accommodated in rooms or guest houses. The administration of the hotel complex decorates both the restaurant hall and the houses and rooms for living guests, an area on the territory of the base.
Weddings are possible in any of the rooms, guest houses or with the organization of an outdoor ceremony. For younger guests, children's tables and entertainment are organized.
Recreation center "Rainbow" (Omsk): reviews
This recreation center has been known for a long time. Over the years of its existence, the complex has acquired regular guests who rent the same apartments every year. Many people leave their feedback and thank the administration for a great time.
In their reviews, the guests say that this is not the first time they have a rest in the "Rainbow". You can come here with family, friends or alone. In any case, it will be interesting. Diverse and delicious food, a wide range of spa treatments and entertainment - all this attracts most tourists. And clean forest air complementsrelaxation. Here you can walk around the territory or in the forested area.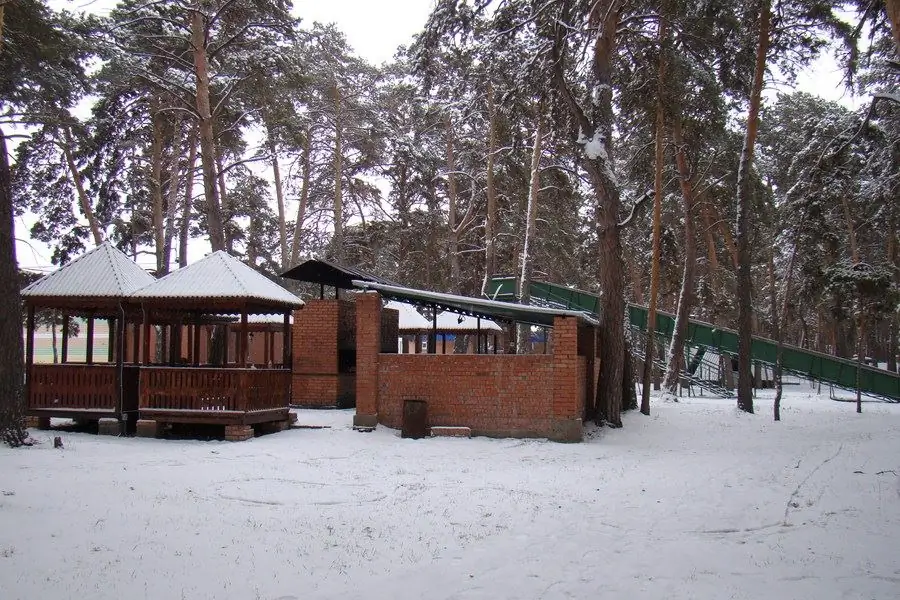 Guests in the reviews notice that at the recreation center "Rainbow" in Omsk, the photo of which was higher, you can relax your body and soul. There are many active entertainments (bicycles, skates, sleds and skis). Beautiful baths, solarium and massage room complete any holiday. Eating at the restaurant and cafe is a pleasure. Daily different dishes. There are many meats and desserts on the menu. Drinks are also for every taste. In the barbecue area you can cook your own barbecue or fish. In the reviews, customers thank the administration of the recreation center for the presented emotions.
Vacationers in their reviews notice that the disco at the recreation center is not suitable for guests. Local teenagers come here, and the rest have only to watch on the sidelines. A big plus is the availability of parking for transport vacationers. In the winter season, there are many slides at the base, a skating rink works. Fun for both kids and adults. In the bath, you can warm up and improve your he alth after being outdoors. The cafe offers delicious tea or coffee, as well as sweets. The recreation center "Rainbow" in Chernoluchye in Omsk makes it possible to have a comfortable rest without leaving the country.
Recommended: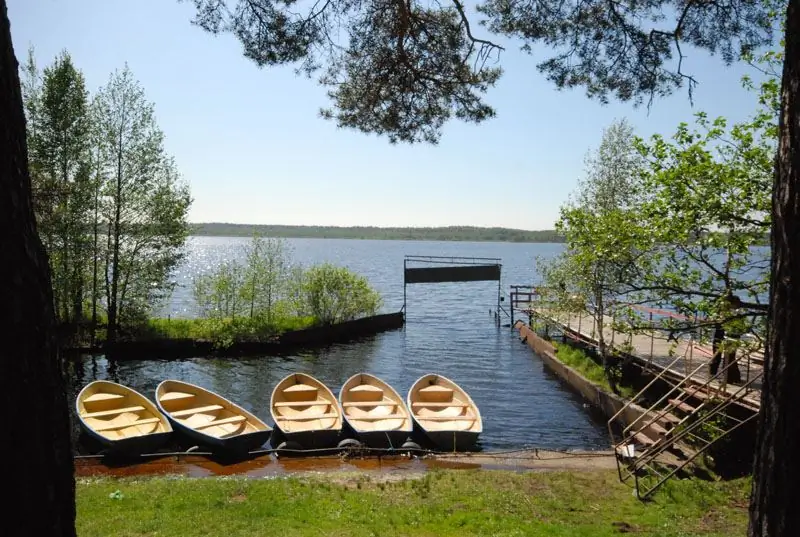 In this article we will tell you about an amazing vacation spot in Russia. On the recreation center "Gruzino-4". Come at any time of the year alone, with family or friends and have a good rest, recharge your batteries until the next trip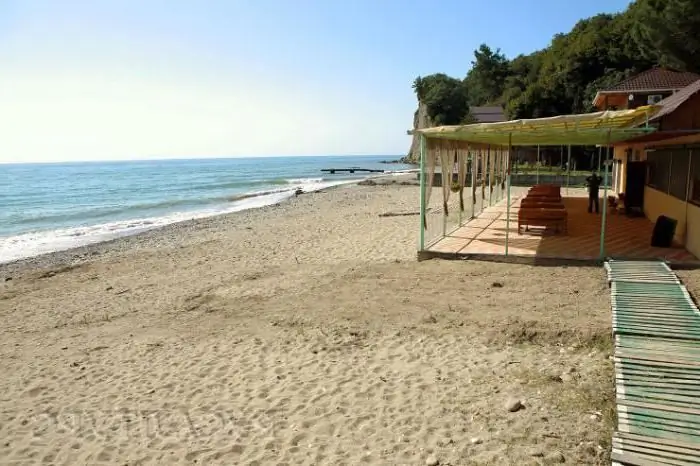 The resort town of Pitsunda is a cozy picturesque corner on the Black Sea coast in Abkhazia, in a country that was created for recreation. The uniqueness of Pitsunda is that this heavenly place combines the purest sea, warm sun, beautiful mountains, gorgeous beaches and magnificent relic pine trees grow right by the water, filling the air with a coniferous aroma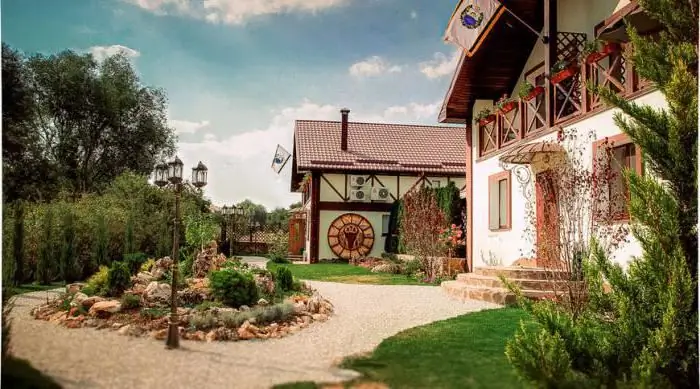 How sometimes you want to take a break from the city noise, bustle and everyday life in a quiet cozy place on the banks of a river or lake in a pleasant company or alone with your loved one! The recreation center "Pear Lake" will provide you with such an opportunity and help dilute dull days with a mass of pleasant impressions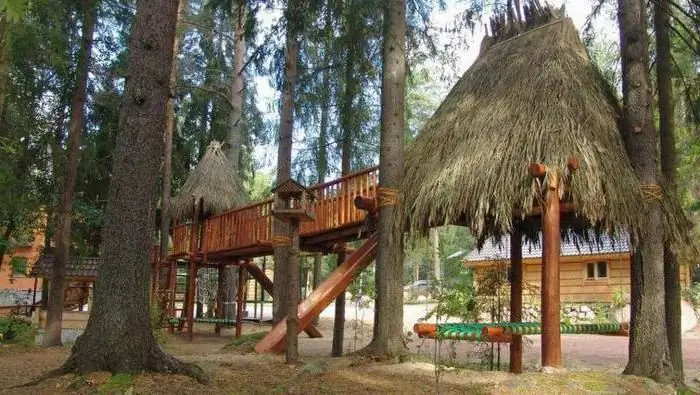 Karelian-Finnish myths tell about a fabulous forest state called Tapiola. The ruler of this country, Tapio, is a forest god with a gray beard who patronizes hunters. The recreation center "Tapiola" is called this magical toponym. Guards - the village where it is located. The surroundings of Guards are really fabulous. Lake Lesnoye is framed by picturesque rocky shores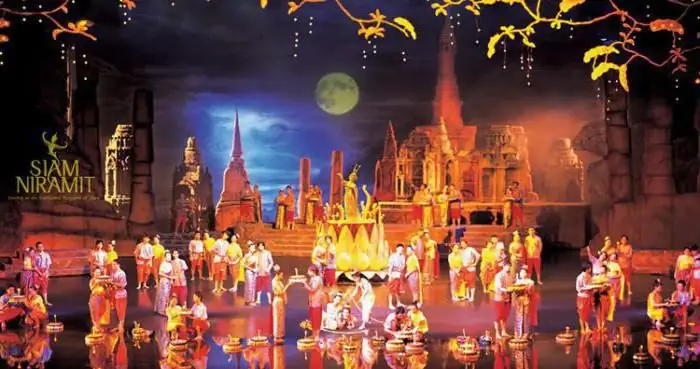 In the tourism sector, Thailand is a very popular holiday destination for travelers from different countries. This is not so much due to the fact that this is one of the few countries in the world where residents have the right to personal views and freedom of choice of sexual orientation, but to the fact that the entertainment industry here is aimed at obtaining the maximum emotional experience