Table of contents: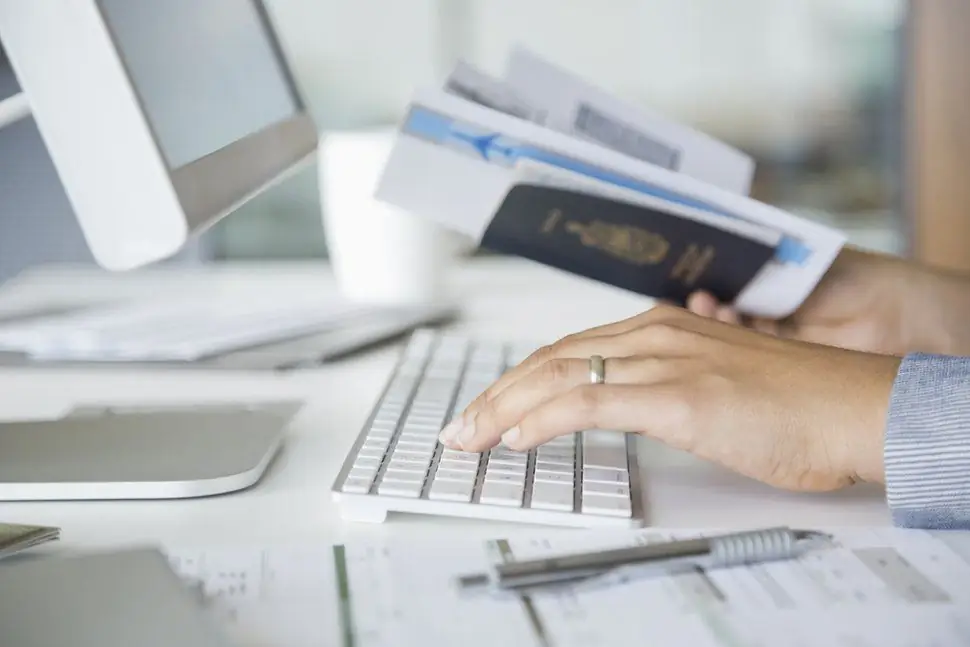 Experienced air passengers already know all the subtleties: where it is more profitable to buy a ticket and how, if necessary, to return or exchange it with less loss. An ordinary citizen who flies a maximum of twice a year, or even a couple of times in his life, this task can be confusing. Nevertheless, the situation is not hopeless, and it is almost always possible to find a solution without much loss. This article will help with this, which describes the intricacies of how to change a plane ticket.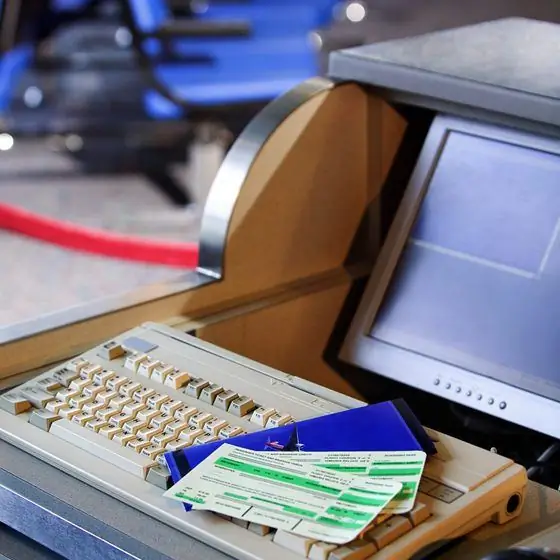 What affects the surcharge when replacing a ticket
The good news is that air tickets can still be exchanged in most cases. The only question is to choose a suitable flight and evaluate, minimize surcharges. And they depend on:
airline fare policy;
how many days left until departure;
will beor not to change the route (not all airlines welcome this);
reasons for applying for a replacement ticket.
What are the ticket exchange options? Usually this is a change in the date of departure and a transition to a higher class. And very rarely - on a different route. Interestingly, even tickets bought online can be exchanged. Particular attention should be paid when replacing tickets purchased by the whole family, as with the right and reasonable choice of a new departure date, pen alties can be minimized. And in some situations, the family can change plane tickets for another date without pen alty, about this at the very end of the article.
Where can I find out about surcharges?
On the websites of airlines there is always information whether it is possible to change a plane ticket or how to return it. There are even established terms in English for all companies in the world, and many air carriers flaunt these incomprehensible "words" on their websites. Passengers are strongly advised to find out all these details before buying tickets in order to be prepared for such a development of events.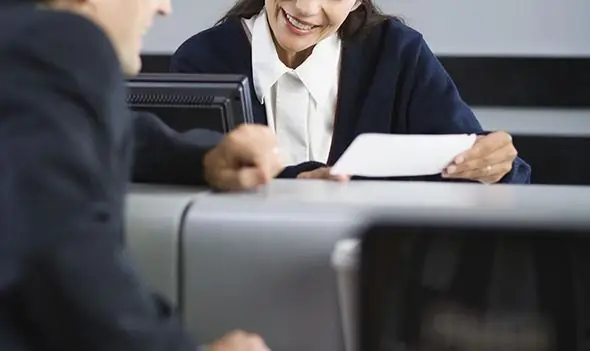 When exactly will the exchange be refused?
There are several such cases, let's list them all:
citizen wants to fly with another airline;
he wants to reissue a ticket for another person, for example, even for a family member (the exception is the Pobeda company, but this service is expensive there, 4000 rubles);
passenger wants to change route, fly to another city (rarely, but they make an exception);
the ticket holder wishes to fly in a lower class.
If a passenger has changed his surname or passport, how to change the plane ticket?
In this case, he is obliged to personally appear at the airline so that he is amended in the flight document. It is highly desirable to do this as early as possible to avoid misunderstandings during landing. In the vast majority of companies, it is impossible to return / exchange a ticket if the check-in for a flight has ended - with the exception of certain Premium tariff plans.
Ticket exchange algorithm
The general procedure for an air passenger is about the same. In the case when he purchased a ticket at the airport or at the city ticket office, he needs to come to this ticket office with documents and write a corresponding application.
If a citizen bought a ticket via the Internet, then two options are possible:
On the site itself there is a special form for requesting a ticket refund. After filling it out, you need to follow the instructions of the system and have money for additional payment on electronic wallets aggregated with the site (usually these are plastic cards, Yandex. Money and Qiwi, sometimes other payment systems).
There is no such form on the site - then the passenger should call the support numbers indicated on the site. Operators will tell you where and when to apply for a ticket exchange.

Airplane tickets and documents
Are there any examples of ticket exchange without pen alty?
Yes, there is. For example, with Aeroflot, in the Premium fare group, you can change a plane ticket, even if the plane has already departed. This is a unique opportunity. Cheaper fare groups do not give the passenger this opportunity.
What is the deadline for ticket exchange?
According to the established rules, it is theoretically allowed to exchange a ticket or change the date of a ticket for a plane at any time until the completion of check-in for a flight. But it is categorically not advised to do this for the reason that force majeure may arise, or there will be no necessary employee, or they will find fault with something, and then problems will arise. The airline can be understood: they are interested in all tickets for the current flight being sold. It must be understood that it is unprofitable for airlines to return or change tickets shortly before departure - no one wants to incur losses.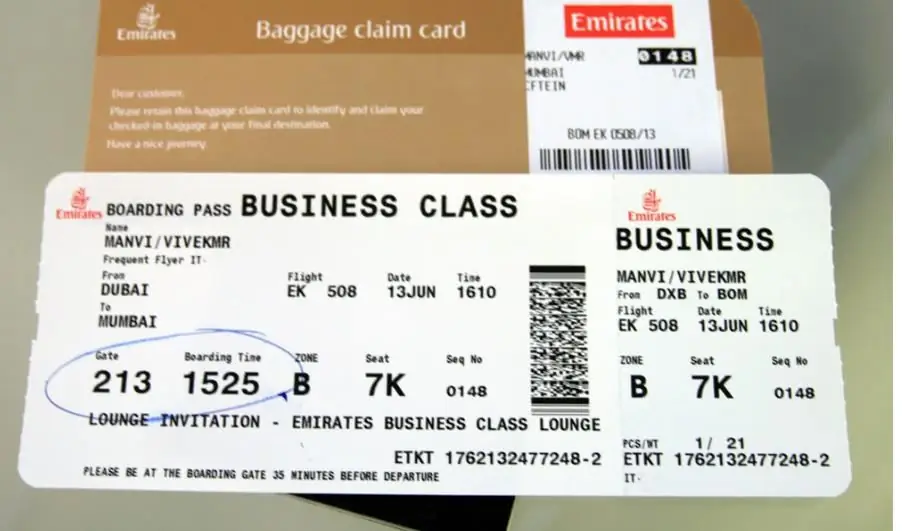 Non-refundable tickets - is it exchangeable?
As you know, in recent years, many airlines have appeared - the so-called low-cost airlines - that is, offering flights at a very low price. Since they are already working on the verge of profitability, they turned to the government with a request to allow them the so-called non-refundable tickets, that is, cheap tickets that cannot be returned to the box office. Can they be exchanged? Oddly enough, yes, but it will result in big losses. Let's compare the losses from exchange fines with the most famous airlines:
Aeroflot, Economy Budget fare - 2000 rubles;
Aeroflot, Economy Promo fare - 4,000 rubles;
Aeroflot, any fare, but a flight to any airport in the eastern part of the country - 4000 rubles;
Aeroflot, international flights - 7700 rubles;
S7. Non-refundable: "Economy Basic" - 3000 rubles;
S7. Non-refundable: "Business Basic" - 5000 rubles;
Ural Airlines, Economy-Economy fare - 1000 rubles;
Utair, Standard Economy fare - 1000 rubles.
It should be noted that for some tariff plans there is no way to change a non-refundable plane ticket, in addition, if a citizen applied for an exchange less than 24 hours from the date of departure, the fine may increase (sometimes doubled). It is not possible to return or change a ticket if the check-in for the flight is already closed.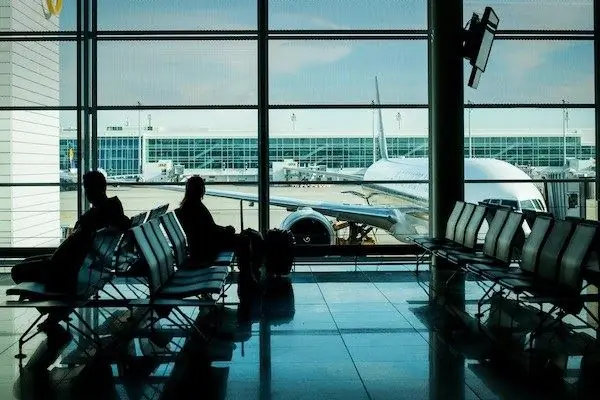 Charter flights
I would like to note separately how to change a plane ticket for a charter flight.
For many passengers, the expression "charter flight" sounds like some kind of fad that only the rich can afford. And they do not see the difference between the exchange of tickets for regular flights and charter flights. If you do decide to shell out for a charter and need to change your ticket, be prepared for the procedure to change slightly.
First of all, let's understand what a charter is. In simple words, this is a plane that someone (in most cases, a travel agency) orders for you at the right time and on a specific route.
It is in the change of the ticket seller that the main subtlety lies. The fact is that you conclude a contract for transportation not with an airline, but with a travel agency. She buys all the places in advance and the exchange is simply unprofitable for her. To avoid disputes, your contract should state that charter tickets are considered non-refundable.
Is it possible to exchange withoutfine?
There are several of these cases. Two groups of cases: due to airline reasons and due to passenger reasons.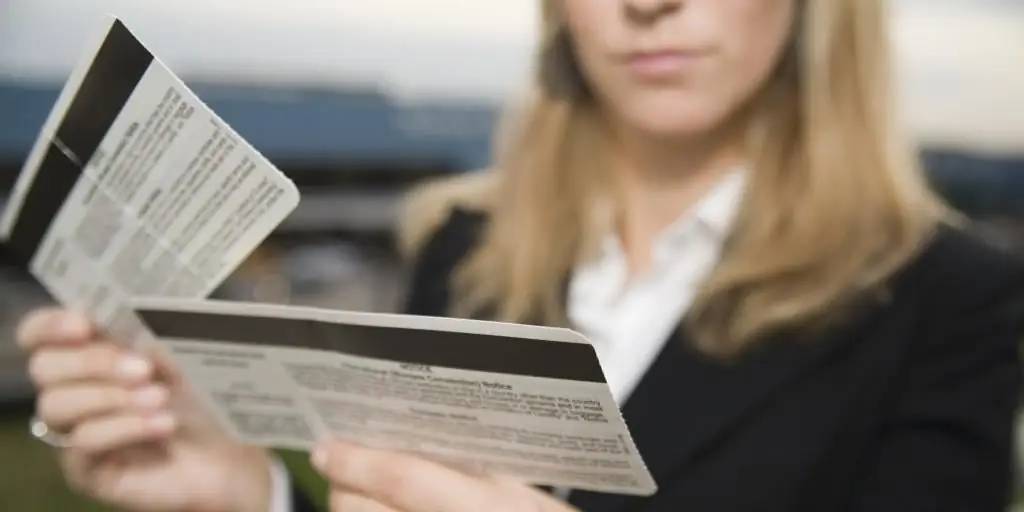 Airline related reasons:
reschedule flight time;
canceled scheduled flight;
carrier changed class of service.
Passenger related reasons:
Due to the illness of the passenger or his relatives who are flying with him on the plane. This must be documented. The list of relatives is found in article 108 of the Air Code of Russia: these are children, parents, brothers and sisters (including half-blooded ones), grandparents, grandchildren, spouses.
If a family member dies (see list above).
Also, as mentioned above, separate premium airline fares allow you to change your plane ticket at any time without additional charges. Both as a special bonus and as a promotion, airlines can add features and conditions under which free exchange is possible.
Recommended: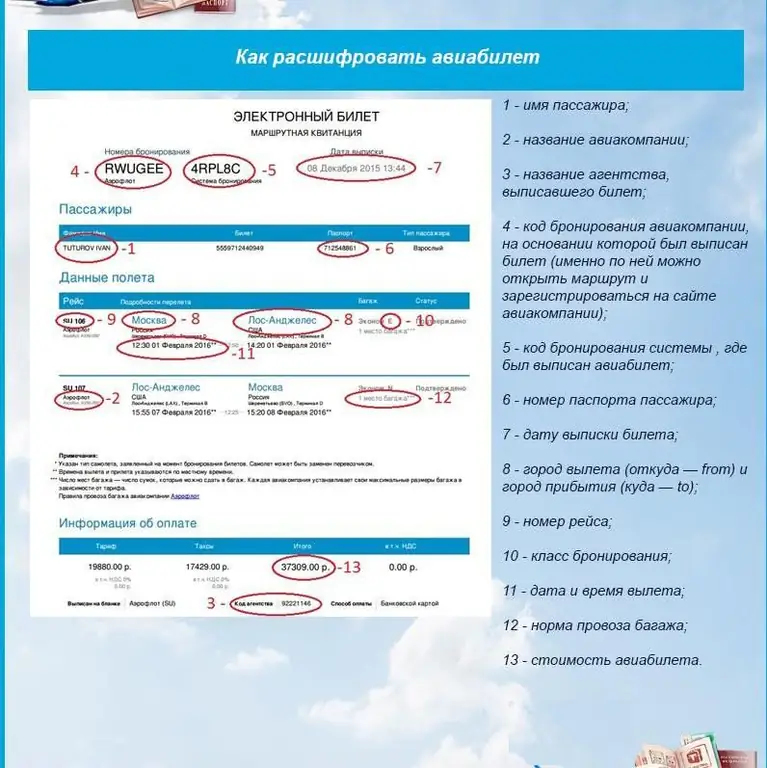 The modern world requires the use and application of new technologies. The sphere of passenger air transportation is no exception. Such a rapid development of technological progress allows us to solve many problems and save time. This allows you to quickly move from one city to another. Moreover, knowing how to check in for a plane using an electronic ticket, you can do it at home or in the office, saving both money and time, and, of course, your he alth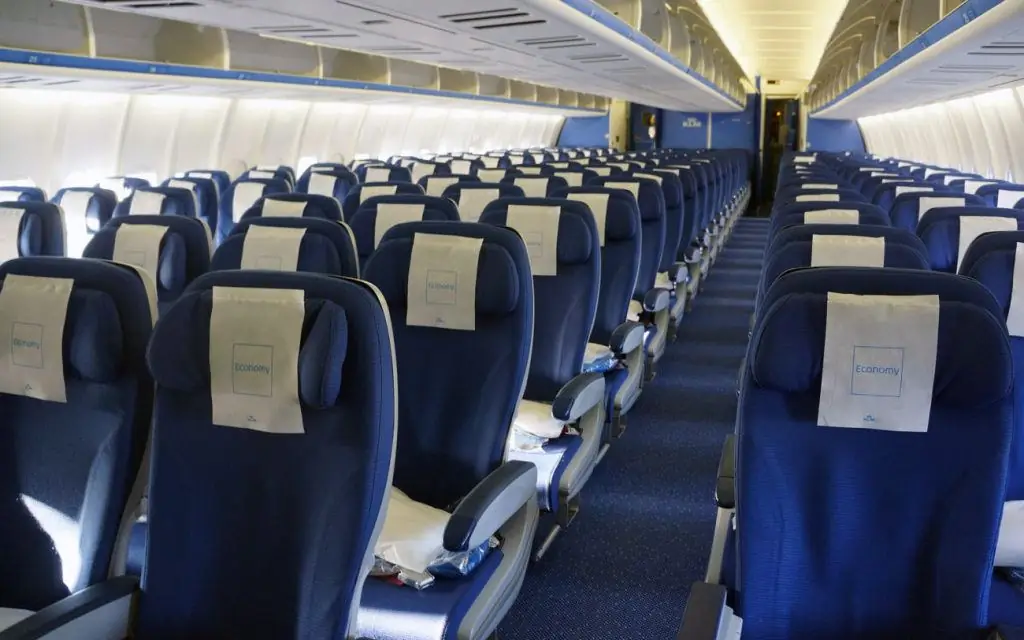 Even those who have never flown have probably heard that there are several different classes of service on airplanes. They talk about it everywhere: in films, serials, humorous shows. Every second fan of flights has a question: what is the difference between an economy class on an airplane and a business one? Let's take a closer look at this issue together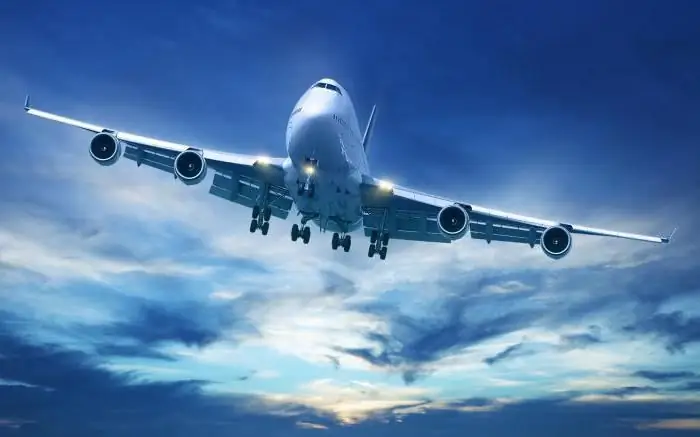 The text describes cases in which you can return purchased plane tickets and get your money back, as well as recommendations on how to do everything right and quickly achieve results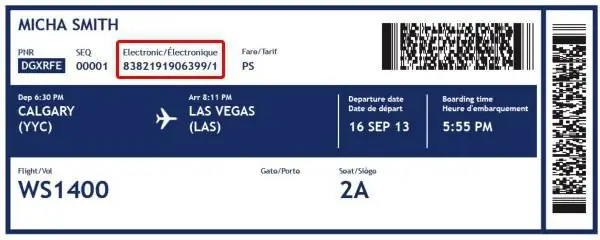 Today, the Internet provides significant assistance to many people. Now you do not need to stand in line at the airport ticket office. After all, you can buy a plane ticket right at home. How does this differ from the real one and what are its advantages?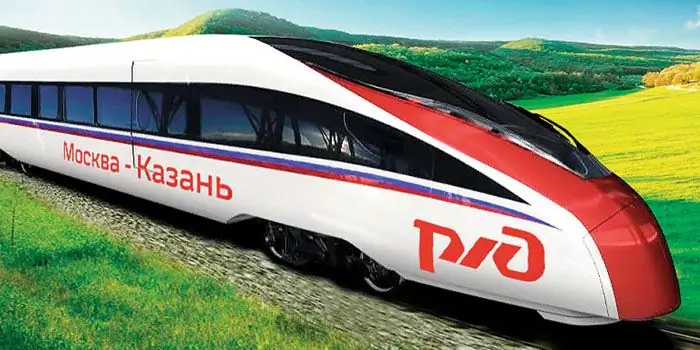 Everything in life flows and changes, circumstances sometimes change our plans. Often, for various reasons, it becomes necessary to make changes to the purchased railway ticket. How to change a train ticket? Let's look into this matter