Table of contents: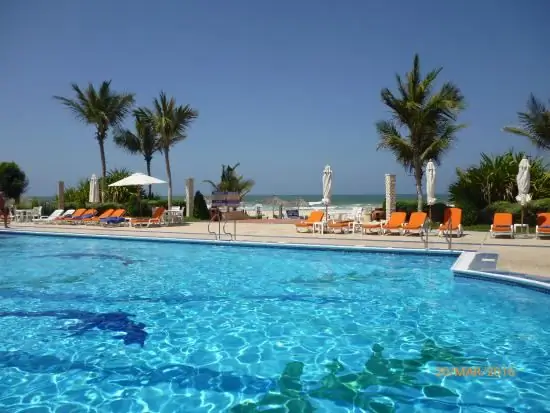 Umm Al Quwain Beach Hotel 4is located in a little-known place for tourists in the AOE, in one of the smallest of the 7 emirates - Umm Al Quwain.
Despite its modest size, it is interesting because it is a kind of anti-Dubai, because the pace of life here is very measured and calm. There is not a single large-scale shopping and entertainment center on the territory of the entire emirate, there are only 7 hotels, three and four stars, there is not a single "five". Prices are higher than in other emirates or even in Dubai or Sharjah, so there are not many people who want to relax here.
Airport and transportation
It will not be difficult to get to the Umm Al Quwain Beach Hotel 4, as the road from the airport in Dubai will take no more than 40 minutes. Formally, there is an airport on the territory of Umm al-Quwain, but only members of the local flying club can use it. There is a wreck of a plane that is considered localattraction. Public transport is not provided, there are only two free routes that run on schedule to Dubai and the water park. You can travel by taxi, which, by the way, is cheaper than in Dubai.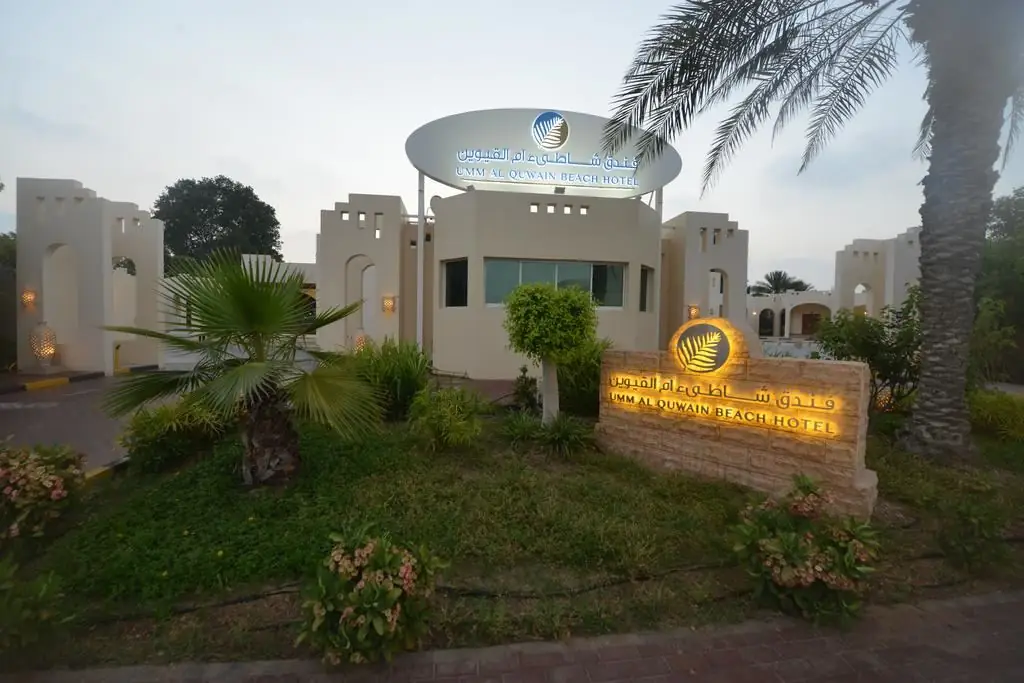 The center of the emirate is filled with administrative, office space, but on the outskirts there are many monuments and historical sites.
Climate at the resort
All emirates have a subtropical climate, with lots of sunny days and little rainfall. The average air temperature in winter is +20 degrees, the water at the same time is not lower than +17 degrees. In summer, the temperature can rise to +45 degrees, and the water can reach almost 40.
Rooms and facilities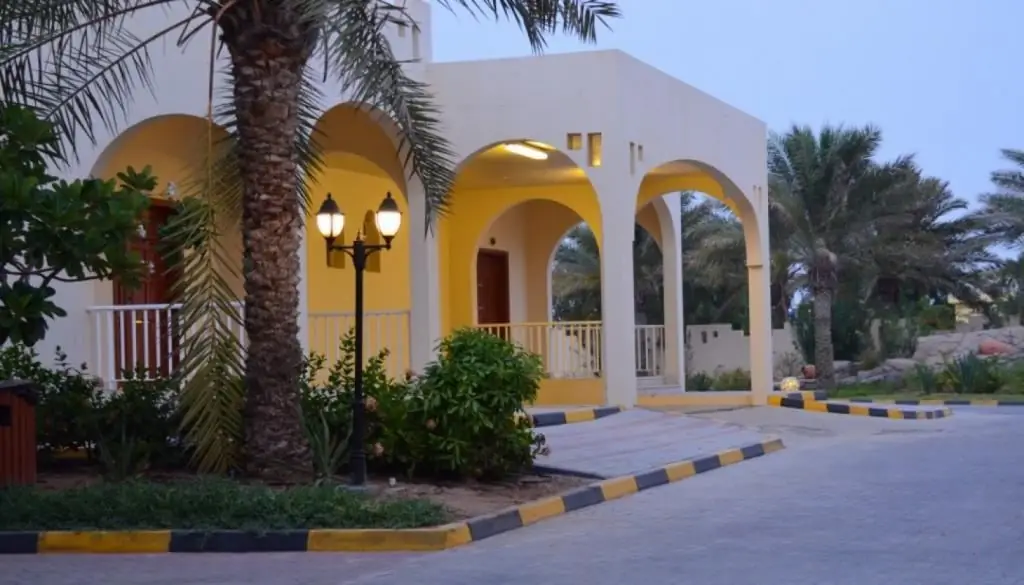 Umm Al Quwain Beach Hotel 4is located on the beach, on the first line from the sea. It is surrounded on all sides by a well-groomed garden. 32 villas were built on the territory of Umm Al Quwain Beach Hotel 4. Each area is large and spacious, there is a separate bedroom and living room. The bathrooms are equipped with everything necessary for tourists, where they can use a hairdryer and toiletries, they will receive bathrobes and slippers upon check-in.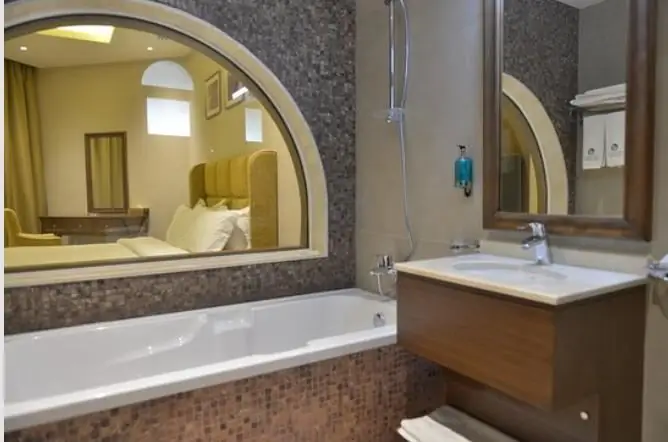 You can rent different classes of rooms: Executive Villas (living room and one bedroom), Ambassador Villas (living room and two bedrooms), Royal Villas (living room and three bedrooms). Each villa has a TV, wardrobe, refrigerator, air conditioning, desk, dining area. Some even have a coffee maker and dishwasher.car.
Hotel facilities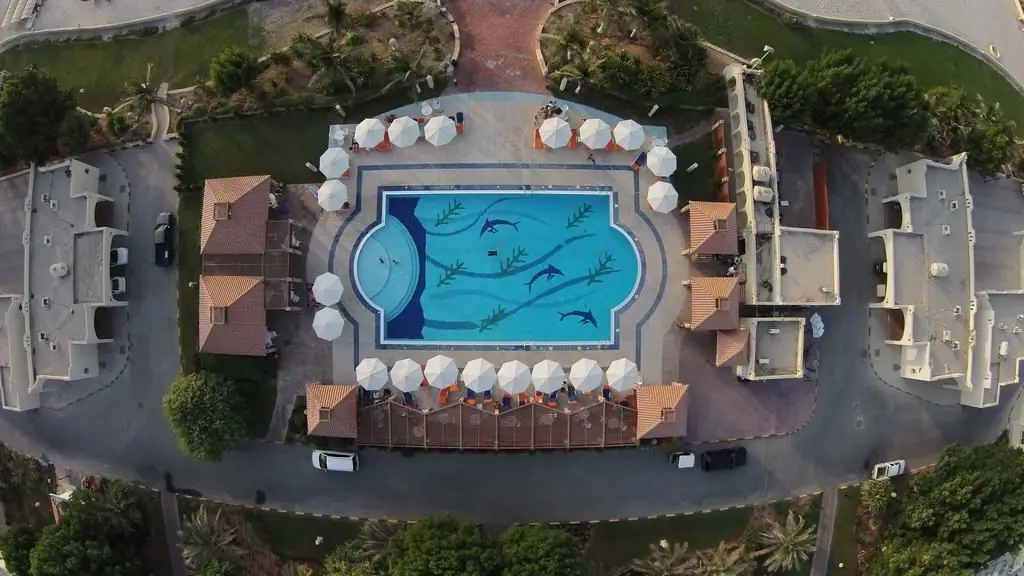 There are separate rooms for smokers and non-smokers. Free car parking is available for every tourist staying at Umm Al Quwain Beach Hotel 4 in the UAE.
At the reception at any time will be served by the administrator, who will help in the matter of interest. You can use many paid services such as laundry, babysitting, concierge service, taxi call, food delivery.
For those who cannot leave work even during their holidays, the Umm Al Quwain Beach Hotel 4 has a business center and 24/7 Internet access, which does not require additional payment.
Pools and beach
The private outdoor pool at Umm Al Quwain Beach Hotel 4 is always filled with clean water. In the cold season, the water is heated. Private beach is fenced, there are always free sunbeds and umbrellas. The beach is very well maintained and spacious, the staff also serves in this area. To the right of the beach there are boat moorings, on the left side the beach goes to infinity.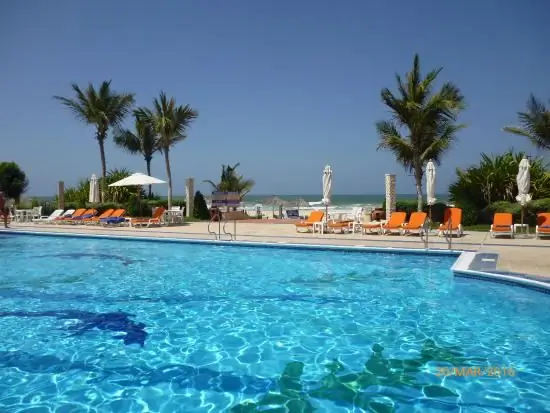 During leisure, tourists can enjoy massages and beauty treatments at the spa and relax in the sauna.
Food
There is a restaurant with a large selection of Lebanese cuisine and a pool bar on site, breakfast and dinner can be included in the room rate. Buffet in the morning and evening, the food is modest, but you definitely can't stay hungry, it's always delicious. During dinner, 0.5 liters of pure water is given. Live music plays in the eveningssometimes they even sing Russian songs.
You can dine in restaurants nearby or McDonald's. Not far from the Umm Al Quwain Beach Hotel 4there is a market where you can buy fresh products, from which the chefs of the hotel restaurant will prepare delicious and fresh dishes for a minimal fee. For the money it turns out much cheaper than eating from a hotel.
Both in the restaurant and in the bar you can order a hookah, and also, despite the "dry law", buy alcohol, next to the hotel there is a shop with alcoholic drinks for different tastes, it is also served on the included in the price dinner.
Entertainment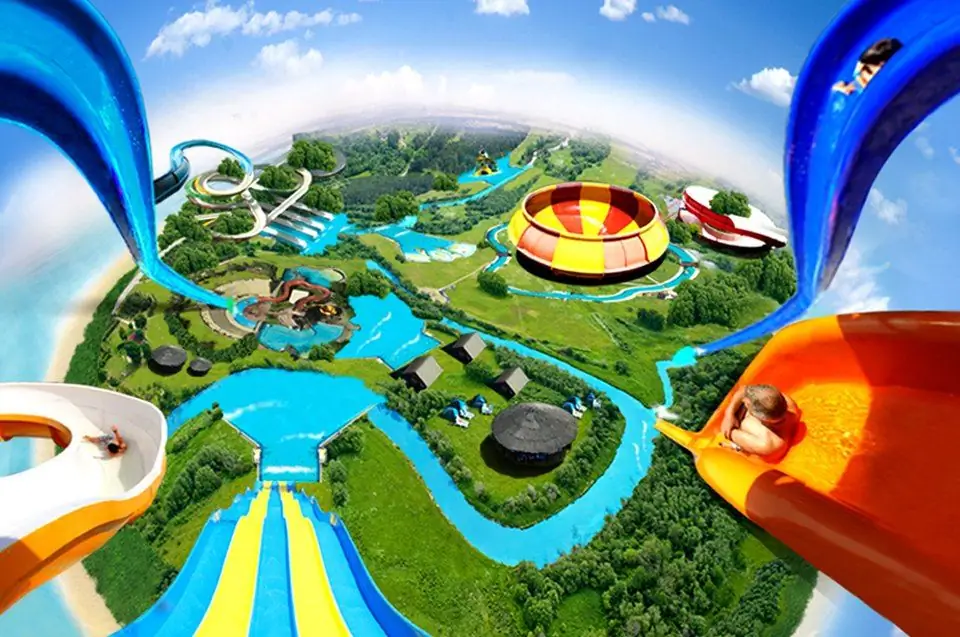 The emirate is primarily known for its fishing, but this is not the only entertainment here. There are golf courses, tennis, paintball, horseback riding. There is also an incredibly large water park, which is 20 km away from the hotel, there is a free shuttle.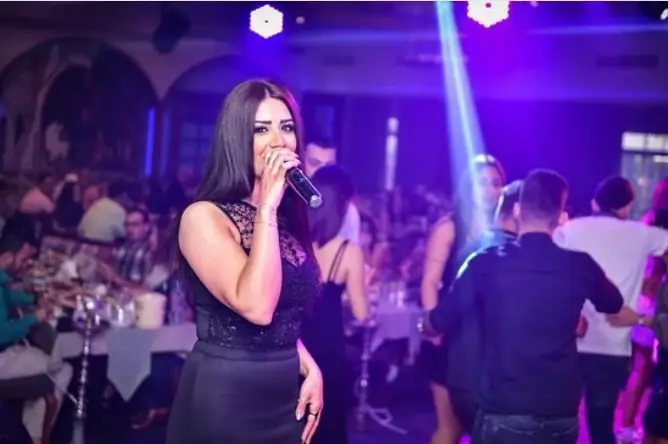 There are a large number of parks and nature reserves in the area, there is even an artificial volcano. Art lovers can visit museums, exhibitions, many ancient buildings, mosques that will plunge into the historical past of the area. Lovers of Arabian exoticism can attend the camel racing, it is very unusual and exciting.
Reviews of tourists
Rating the hotel by tourists on average 8 out of 10. Most of the reviews about Umm Al Quwain Beach Hotel 4are positive, but there are also unpleasant situations. The hotel is especially praised by guests who rested with children, according to them, this is a very comfortable place to travel with a child, inrooms can put baby cots, breakfast for children is also provided, there are small slides next to the pool. Arabs love babies very much, they care about their good mood and are always ready to play with them if they have a free minute.
The downside is old furniture and a modest buffet. Absolutely all visitors are very impressed with nature, on the territory, in addition to palm trees, there are many different trees, bushes, birds.
Tours at Umm Al Quwain Beach Hotel 4
On average, for one person for 6 nights with breakfast, a trip will cost about 40 thousand rubles. The cost depends on the selected room, additional services, meals. To relax with a family with a child for 7 days, you will need to pay from 100 thousand rubles.
Recommended: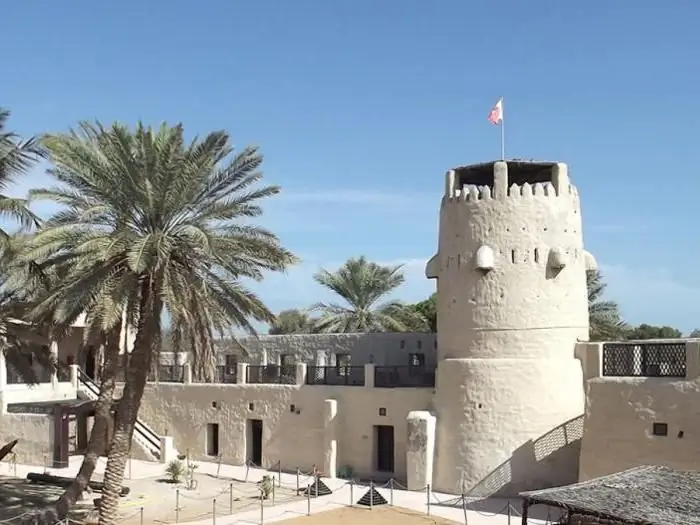 Umm Al Quwain is a popular destination among tourists to explore the main sites of Islamic civilization and wildlife. It is a relaxing place with beautiful landscapes, pristine private beaches and emerald seas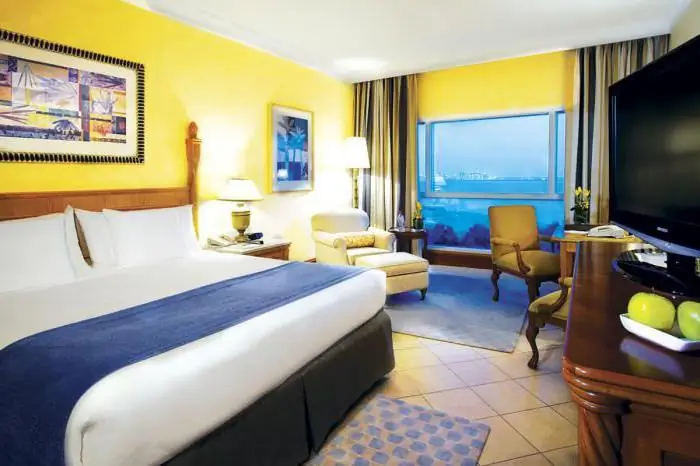 United Arab Emirates is a very popular tourist destination. After all, here travelers will find not only a vacation by the sea, but also modern entertainment complexes, shopping, business centers, interesting excursions and many other ways to have fun and spend time with benefit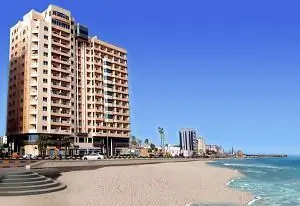 Ramada Beach Hotel is a hotel in Ajman where tourists regularly come to relax in the resort and enjoy high quality service. And, I must say, this is the right decision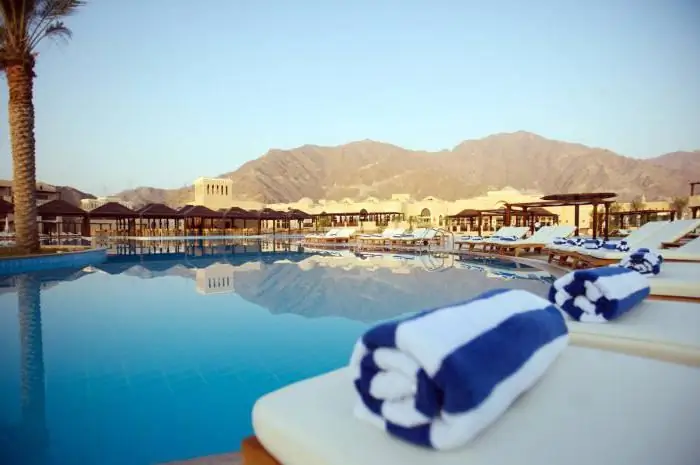 On the first coastline, at the very foot of the Omani mountains, there is a luxurious hotel in a traditional Arabic style - Miramar Al Aqah Beach Resort (Fujairah) 5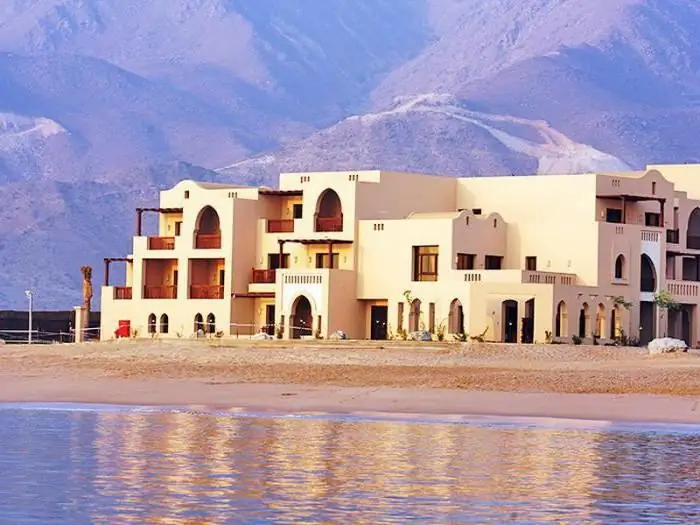 The Iberotel Miramar Al Aqah Beach Resort 5is perhaps one of the most expensive and elite hotel complexes in all of the United Arab Emirates. It has everything - good service, comfortable rooms and, of course, a private beach. But what other features can this hotel boast? Well, it's worth looking into