Table of contents: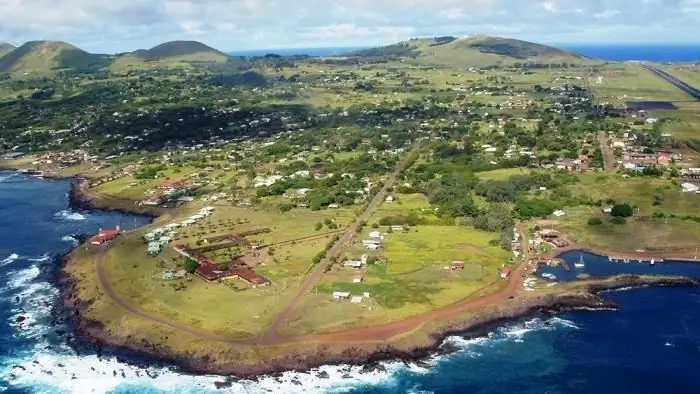 Easter Island is a small piece of land that has a lot of questions. For example, how did people get there? How did he get his appearance? And many others. Easter Island has a lot of names. The well-known name was given by the Dutch when they entered his land. The locals call it Rapa Nui, or Te Pito-o-te-henua, which means "big oar" and "navel of the Universe".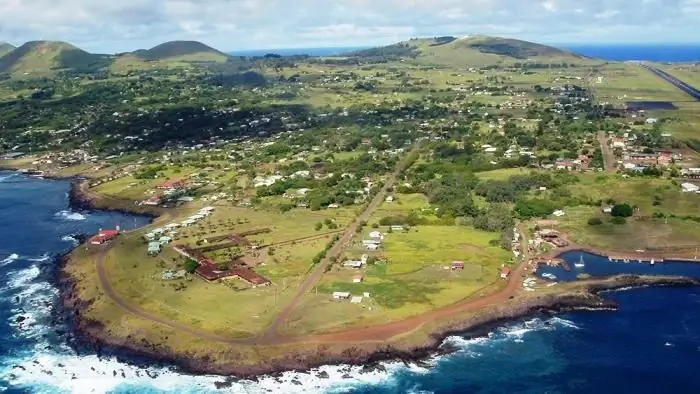 Geography
He appeared as a result of the strongest volcanic eruption. Yes, and there are at least 70 of them on it. If you look at the appearance of Easter Island from above, it resembles a triangle, which is washed by the waters of the Pacific Ocean. The land (165.5 km²) is divided into three uneven zones. The larger one belongs to the National Park. Further possessions of the National Forest Corporation. The local population uses only twenty km². This is the most remote island, the distance to the nearby land is more than 2 thousand km, it lacks large vegetation (only rare grass) and reservoirs (water collects in old volcanic craters after rain).
Population
Local populationEaster Island does not exceed two thousand people. Among them you can meet redskins, whites and blacks. The main activities are fishing and sheep breeding.
Climate
This piece of land is located in the subtropics, and therefore the summer there lasts all year round. Unlike other islands, it doesn't get heavy rains, but it does have great beaches.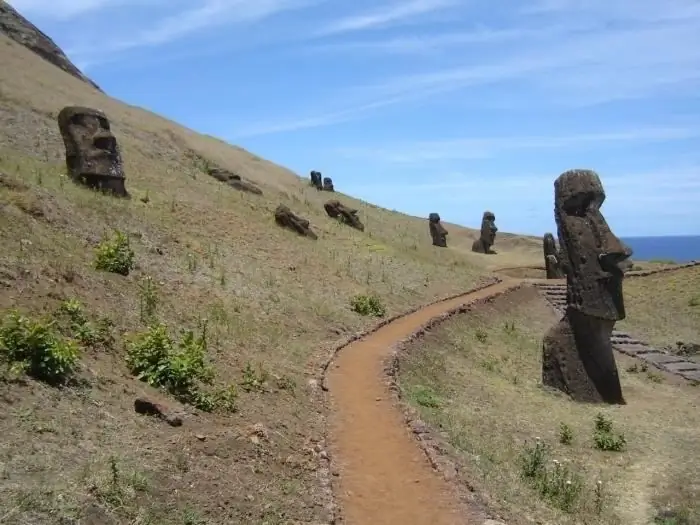 City
The only residential town on Easter Island is Hanga Roa. This is where tourism begins and ends. It houses the airport, Internet center, hotels.
Riddles
This land hides many secrets, almost everywhere there are caves, stone platforms, alleys in the form of gutters that go far into the ocean, signs on the stones. But many researchers are tormented and haunted by the most important mystery - statues. These idols (moai) are made of stone and have a variety of heights, ranging from 3 to 21 meters. Their weight ranges from ten to twenty tons, and this is not the limit, there are colossi of forty and ninety tons. So glory came to Easter Island, the statues made it famous all over the world. After all, it is completely incomprehensible who and how they carved them out? Or they were brought by water, but then why are they? Why such a strange appearance, and what does it mean? Their appearance is really "wonderful". Each has a large head with a huge protruding chin, long ears and no legs. Some statues have a headdress in the form of a cap made of red stone. An upturned pointed nose and a sneer on thin lips. Maybe moai represent the tribe that lived here? Some giants have a necklace carved from stone, others have a tattoo made with a chisel. One giant has small holes all over his face. What do these differences mean? But all the statues have one feature - their eyes are fixed on the sky.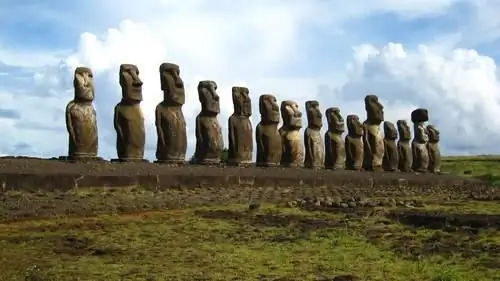 How to get there?
The road to Easter Island has two routes:
by plane, but tickets are not very cheap;
the most popular is on a yacht. Tours cover the most interesting places.
Recommended: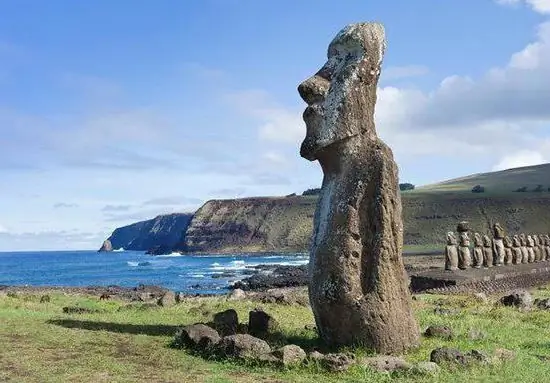 The most mysterious mysteries of Easter Island are its stone idols. They are installed along the entire coastline. The natives called them moai, but they could not clearly explain who they were. In this article, we have tried to summarize the results of all recent scientific discoveries in order to unravel the mysteries that have enveloped the most remote land area from civilization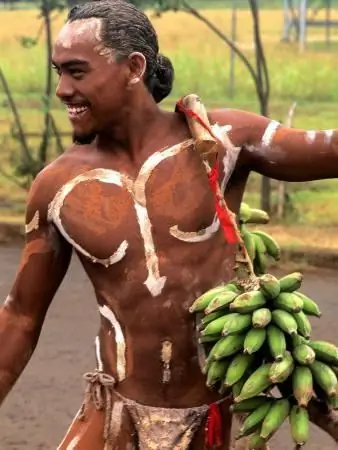 "Where is Easter Island?" - this question is of interest to many. This place is exotic and shrouded in a whole heap of legends and beliefs. However, getting there will be very difficult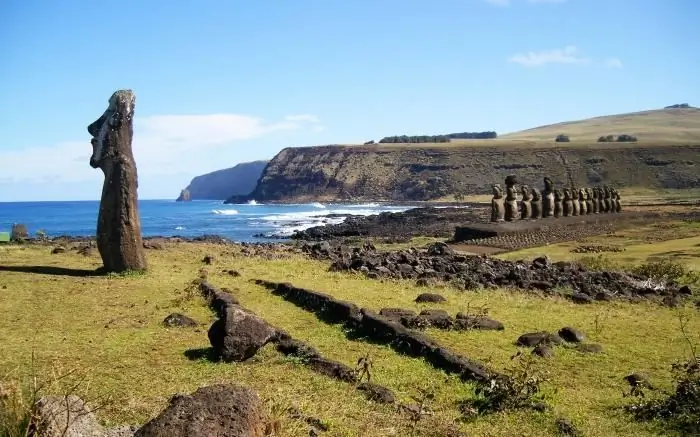 One of the world's biggest mysteries are the idols of Easter Island, located in the South Pacific. So who built them and how did they get there? No one still knows the exact answer to these questions, but many are trying to find the answer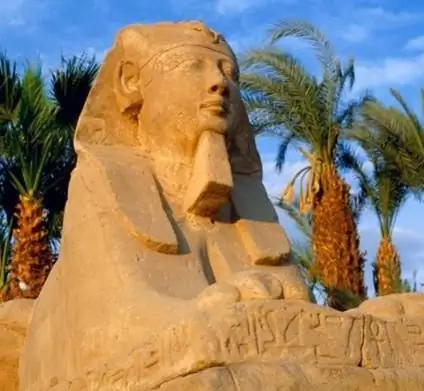 Egypt has always attracted attention. This amazing country is full of secrets and mysteries. Its ancient history is filled with events, unique people and customs. Egypt was ruled by pharaohs long before the birth of Christ. Each of them had its own history, many left behind great buildings that amaze the imagination of even a modern person who is trying to unravel the mysteries of Egypt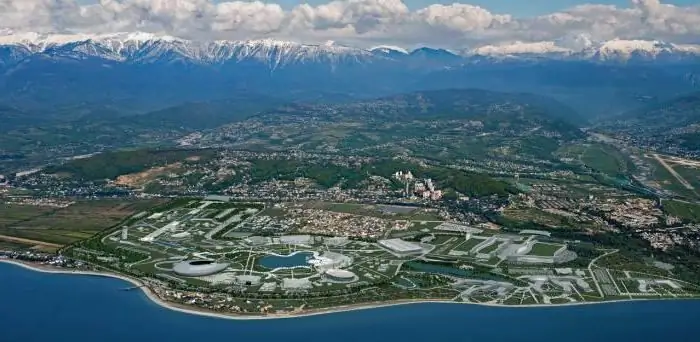 At the foot of giant mountains lies the southernmost city of Russia. Adler is an integral part of the Greater Sochi resort conglomerate. Near the village are the railway station and the airport