Table of contents: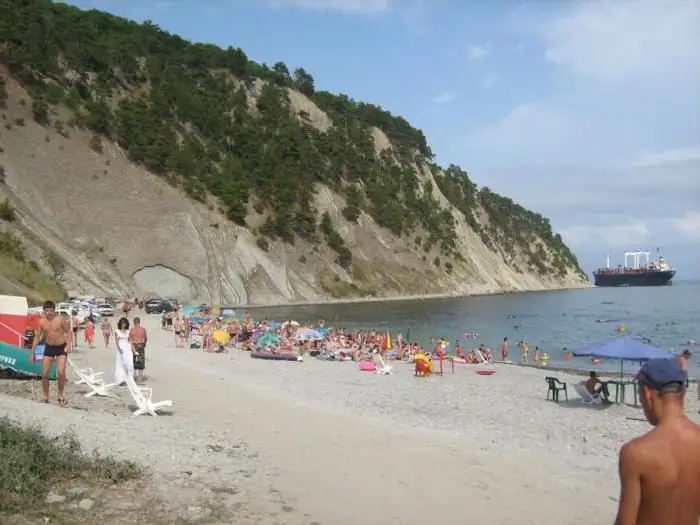 Inal Bay is the most picturesque place on the Black Sea coast. It cannot be compared with other resorts located on the territory of the Krasnodar Territory. After all, this is a small village in terms of population, but with picturesque nature. It is surrounded by Inal Bay. Camping most attracts tourists and gives unity with nature. The climate here is mild.
Bay location
Located on the territory of the Black Sea coast in the Tuapse region of the Inal Bay. Camping for rest is equipped on the very shore of the sea. The nearest administrative center is located at a distance of 70 kilometers. This village is located between the famous resorts of Dzhubga and Arkhipo-Osipovka. To get to Dzhubga, you need to overcome 10 kilometers along the highway. Arkhipo-Osipovka is located a little further, a path of 23 kilometers leads to it.
Inal Bay is an island with a calm and peaceful atmosphere. For people who value peace and quiet in outdoor recreation, it is veryfits. Here the air is clean, there is no noise and fuss. The settlement has excellent ecological conditions, as there are no large enterprises on the territory, there are no highways with large traffic flows, as well as a moderate number of tourists.
Inal Bay. Autocamping. How to get there?
There is no railway station on the territory of the village, as well as airports. You can use rail and air services only when you get to Tuapse, Anapa or Krasnodar. At a distance of 10 kilometers there is a fork in the roads of federal significance. Tourists, as a rule, use bus or taxi services to get to the bay. Or they come with their own vehicle.
Many people choose this type of recreation as camping. Inal Bay (reviews confirm this) is an amazing place worth visiting.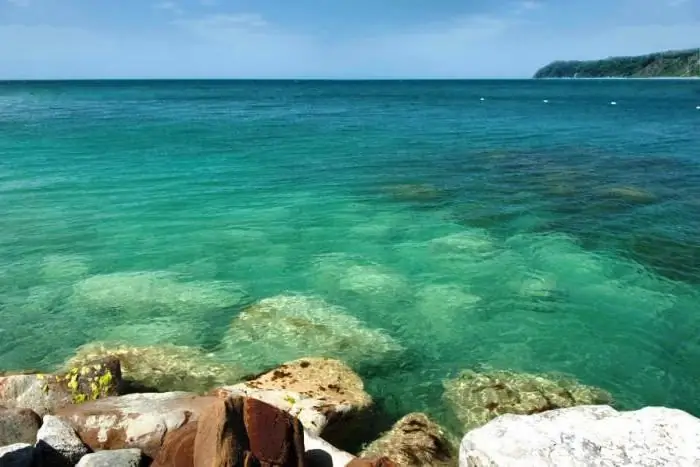 How to get to the bay with your car?
The most convenient and affordable option for recreation, of course, is traveling in your own car. Things do not need to be carried in your hands, during the trip you can stop at any time and have a bite to eat, relax, look at nature and sights along the way. And this is not all the advantages of relaxing in your own car.
To get to the village in Inal Bay, you must follow the following route:
Keep on the road marked M-4.
When you see the sign for Novorossiysk, turn around.
Soon the sign will show the name of the village of Bzhid.
Remains completelya little to the car camping - 5 kilometers in a straight line.
Inal Bay. Autocamping. Prices for different types of services
For tourists in the territory there is a huge selection of accommodation. These are boarding houses, and private houses, and apartments. But if we analyze how tourists prioritize places, then camping is in the first place. Inal Bay (reviews testify to this) has a sufficient level of comfort in car camping for a minimal cost.
As a rule, the main part of the tourists who come here are lovers of solitude. And it is not in vain that they choose exactly the place where Inal Bay is located. Autocamping is beneficial for vacationers from all points of view. After all, at the same time you are among the picturesque landscapes, but at any time you can use the services and benefits of civilization.
Territorial location of campsites - the coastal edge of the Black Sea coast. Not a single recreation center can compete with them in terms of location. Today, campsites provide services for booking a cozy house, there are also toilets and showers, kitchens with inventory, and so on. It is very convenient to relax here with small children, because living in a tent with a child is not the best vacation option.
Many still prefer to spend the night in a tent. In this case, the price is charged only for the occupied place. All other expenses, such as parking fees and so on, are charged separately. And if you come by public transport, you won't pay extra for anything else.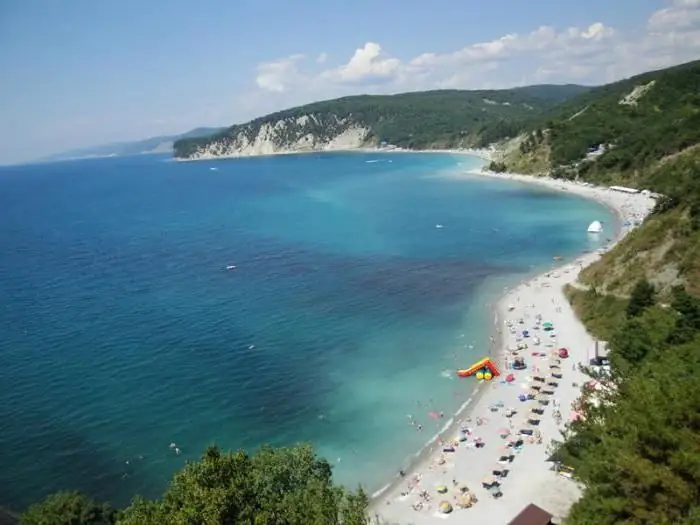 On the territory thereenough parking spaces where you can leave your car. A feature of car camping is that tourists are required to clean up after themselves. There are many urns on the territory, thanks to which tourists maintain the cleanliness and order of the territory. Of course, rooms such as the kitchen, shower room, toilet are cleaned by the attendants.
A distinctive advantage of such a holiday is the proximity of the sea. As a rule, it is not difficult to get to the water, as the paths are specially equipped here. Today, there are sockets on the territory for recharging mobile phones and other digital equipment.
Inal Bay is very popular among tourists. Autocamping is a great option for relaxing, which will allow you to take a break from constant household worries and the bustle of the city.
There is a source of blue clay here. Its healing properties have a beneficial effect on the human body. For tourists there is a whole lake. If you wish, you can lie in the clay for at least a whole day.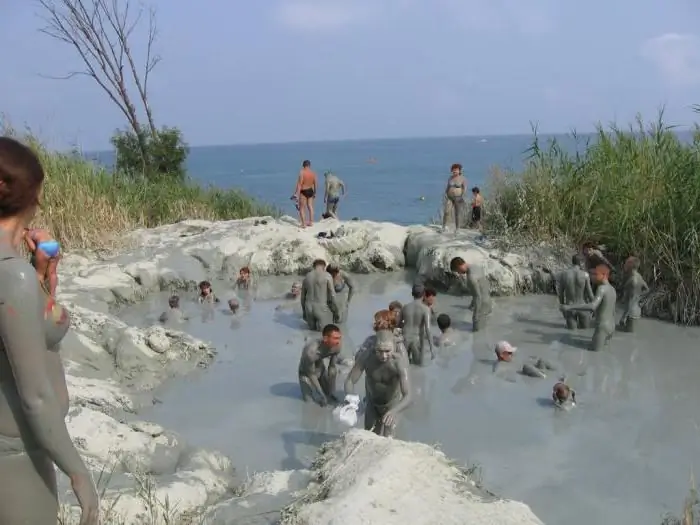 The shores of the bay are covered with forests, very often you can find thickets of juniper in them. Tourists say that its smell is felt even if you are on the shore. Breathing such air is good for he alth, because essential oils can saturate the body with useful substances.
Entertainment in the bay
Fine entertainment is not here. On the beach there is an opportunity to ride on a banana or on a tablet. You can also go diving if you wish.
This wonderful place leaves only the bestmemories in the memory of tourists. People, having been here on vacation, come back again and again!
Recommended: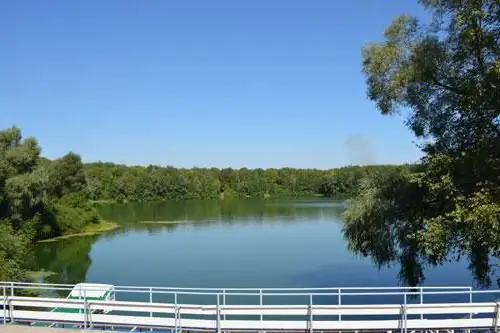 Holidays in a country entertainment center can be a real adventure, a meeting place for old friends and an ideal place for a wedding celebration. Today we want to tell you about the M5 Cafe Camping complex, which is located on the Moscow-Chelyabinsk highway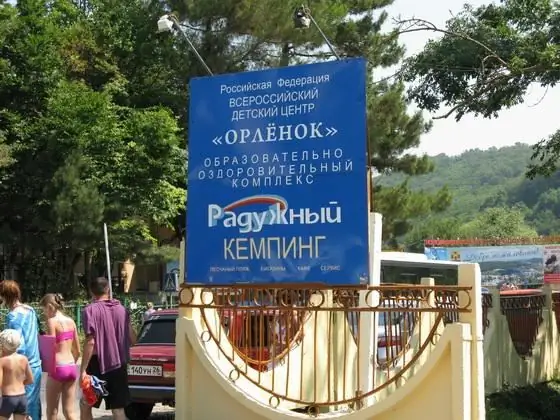 For a family holiday by the sea, the Raduzhny campsite in Novomikhailovsky is perfect. Plenty of entertainment for both kids and adults for a modest fee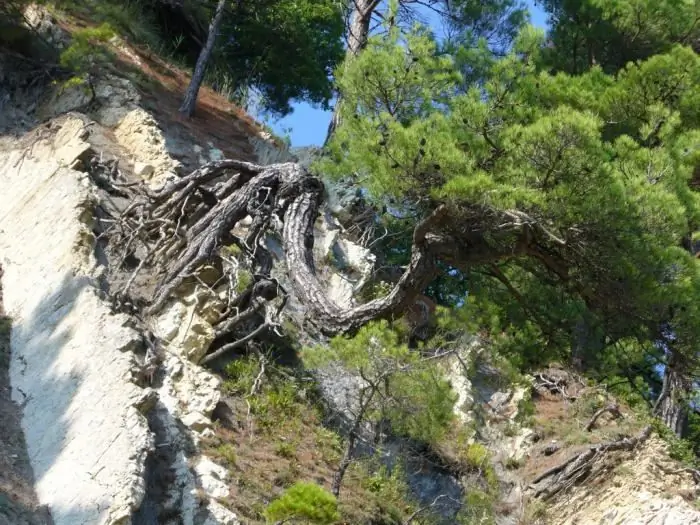 The article tells about Inal Bay: location, origin of the name, sights. The location is indicated on the map, prices are given, reviews are given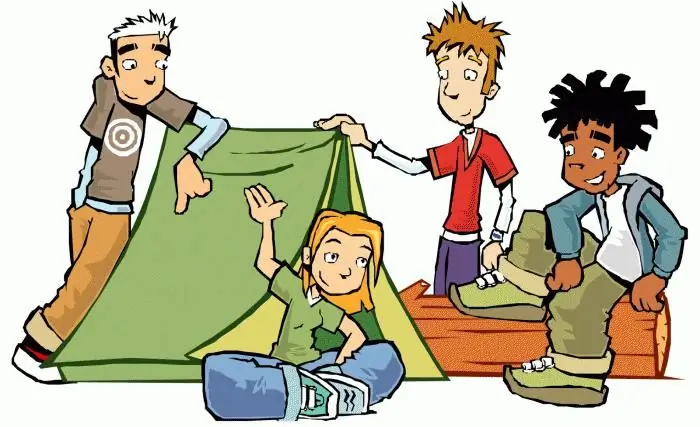 Any self-respecting tourist knows what camping is, and at least once in his life he rests in such a place. Camping is a specially equipped summer camp for car tourists with places intended for setting up tents and for parking. In addition, small houses and toilets can be located on the territory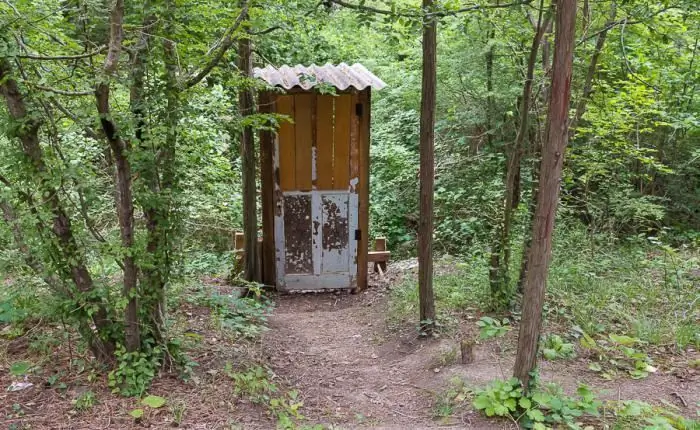 If you want unity with nature, a cheap vacation on the Black Sea coast, if you are comfortable sleeping in a tent and you are a romantic, then Pine Paradise will be an ideal place for spending a summer vacation. This campsite is located in the Krasnodar Territory, near the resort town of Arkhipo-Osipovka