Table of contents: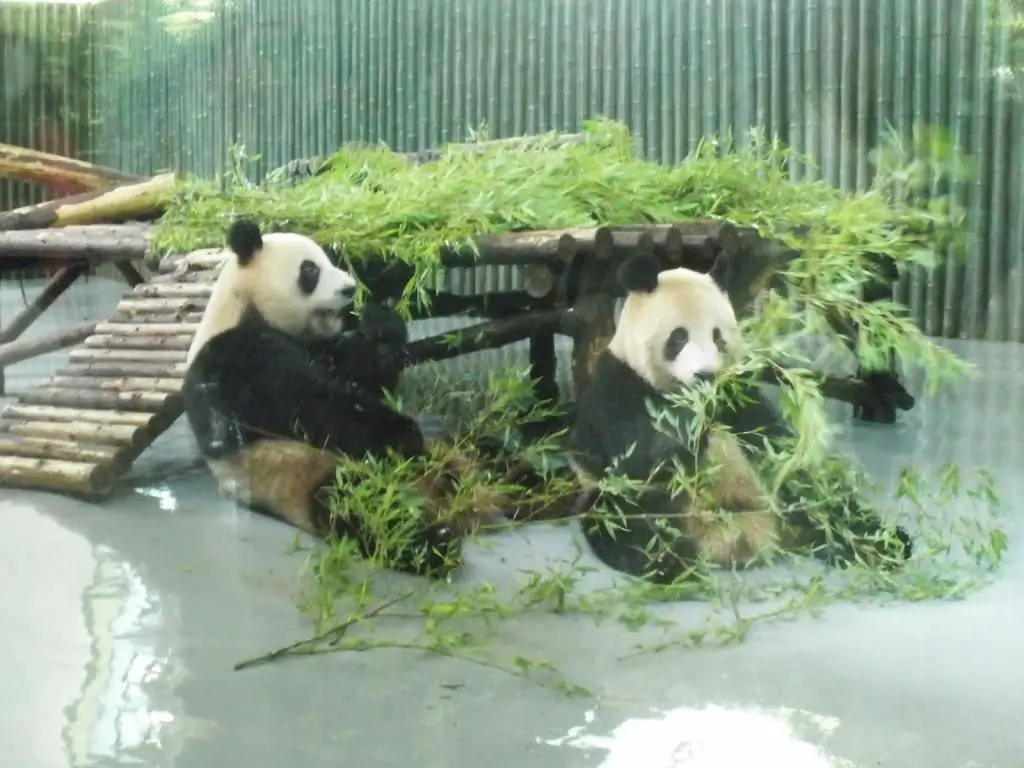 Zoos are no surprise now, as they are in many cities and countries, but the zoo in Shanghai, called the Shanghai Zoo, is distinguished by its size and originality. It is one of the top ten and largest zoos in the world and the second largest in China.
Shanghai Zoo contains more than six hundred varieties of a wide variety of animals from all over the planet.
Description
Shanghai residents don't come to the zoo just to see the animals. On its territory, the atmosphere itself is pleasant: a lot of greenery (flowers and other vegetation). It is very cozy here and you can have a wonderful time with your family with your children.
Shanghai Zoo (see photo in the article) is part of a huge national zoo, covering an area of 743 thousand square meters. meters. Walks along it are almost always included in the excursion routes of various travel companies. You can visit it on your own.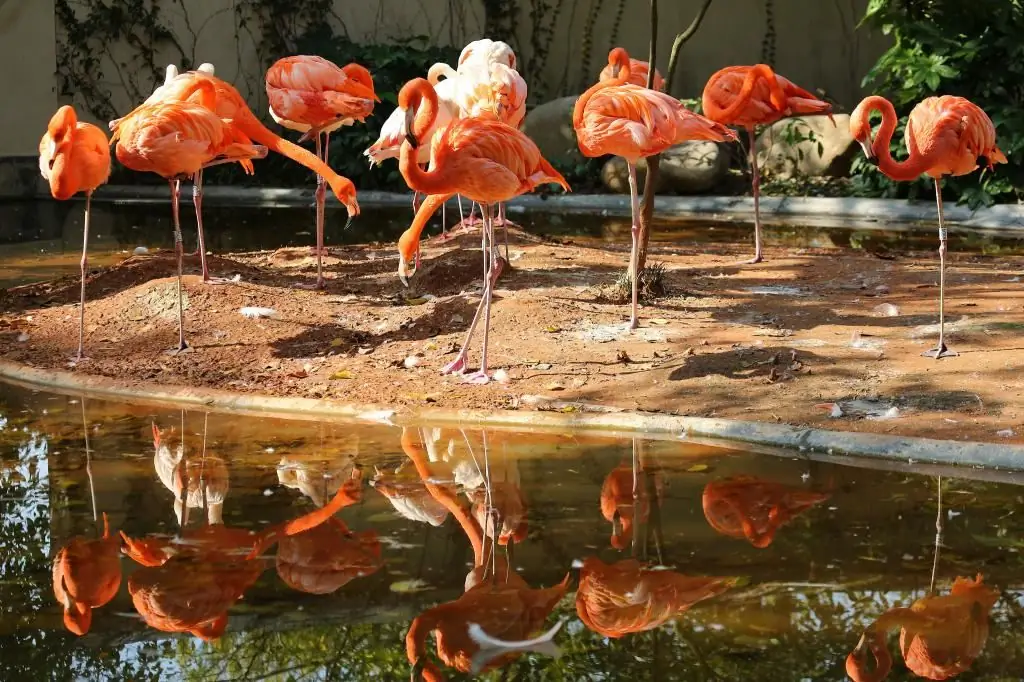 The conditions for keeping a huge variety of pets and the infrastructure here are constantly being improved andare developing. In a beautiful well-groomed park there is a swan lake with small islands (3 in total), where migratory birds and swans live. The Butterfly Pavilion presents an extensive collection of these magnificent, colorful insects. The inhabitants of huge aquariums are a variety of fish species with unexpected and original colors. The park also has a petting zoo.
In total, more than 600 species of shrubs and trees grow in the park, the total number of which is more than 100 thousand. Here they try to create natural landscapes that best resemble the natural habitat of animals.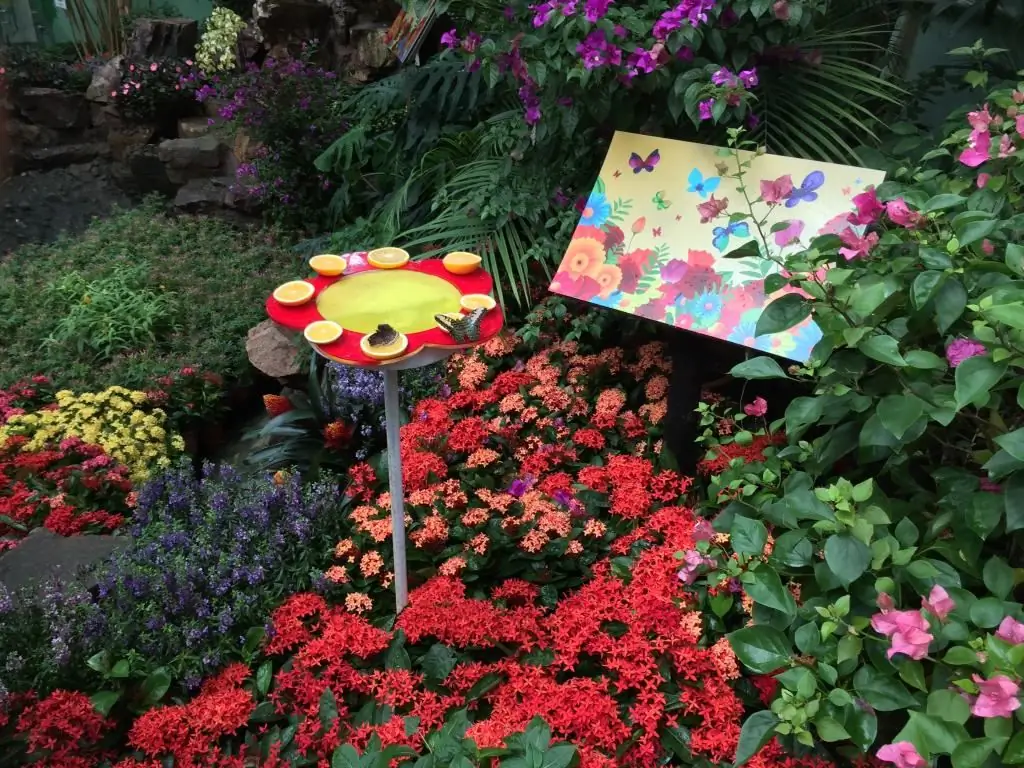 Features
Visitors to the Shanghai Zoo are offered a variety of extreme entertainment, including those that you rarely see with your own eyes. For example, fights of roosters and bulls. The highlight of the program at the Shanghai Zoo are the kind and big "dancing" elephants, as well as the pandas, who eat more than 20 kg of bamboo per day. A family of rather funny gorillas also captivates visitors.
Usually pandas in the wild have a fairly slender physique, and in this zoo their weight sometimes reaches 125 kg. And their life expectancy is longer here. Watching their actions and habits is very funny and fun. They cheer up one hundred percent. For all the animals living in the cleaned spacious enclosures, excellent living conditions have been created, almost similar to natural conditions.
A very interesting point is that at some intervalstraining sessions for some animals. Vacationers in the park can see it all with their own eyes.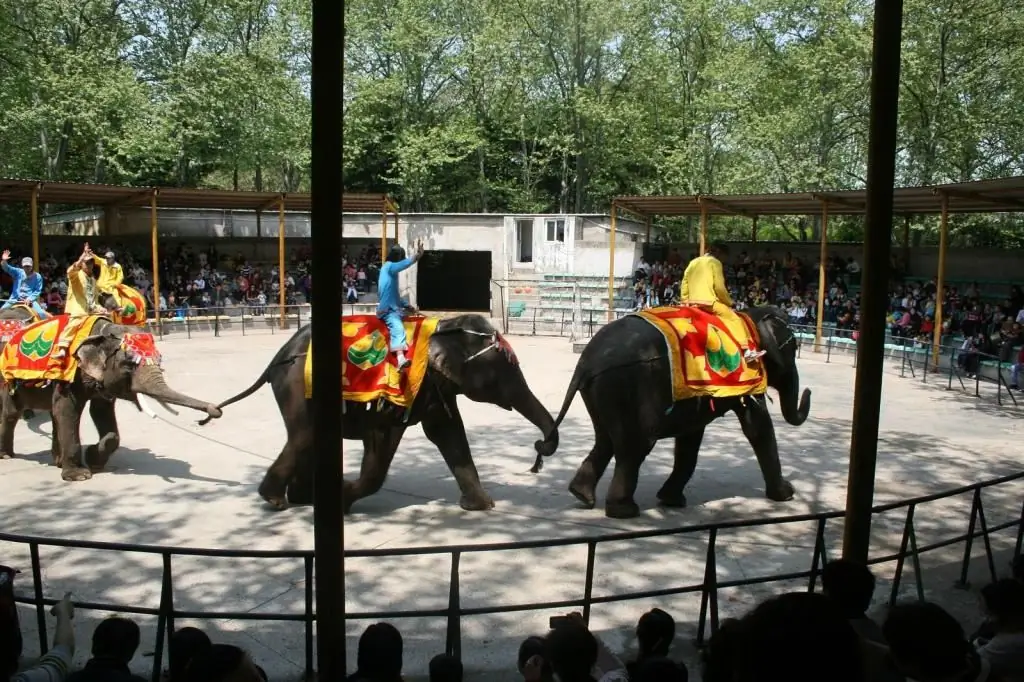 Recommendations for walking
Locals visit the Shanghai Zoo even just to take a walk. There are many stunningly designed lawns throughout the park. There is also Swan Lake. It is best to take a walk in the morning, as there are more awake animals at this time.
You can walk and inspect the enclosures on foot or on a pleasure electric tram. A camera is really needed here, there are so many beautiful and interesting things!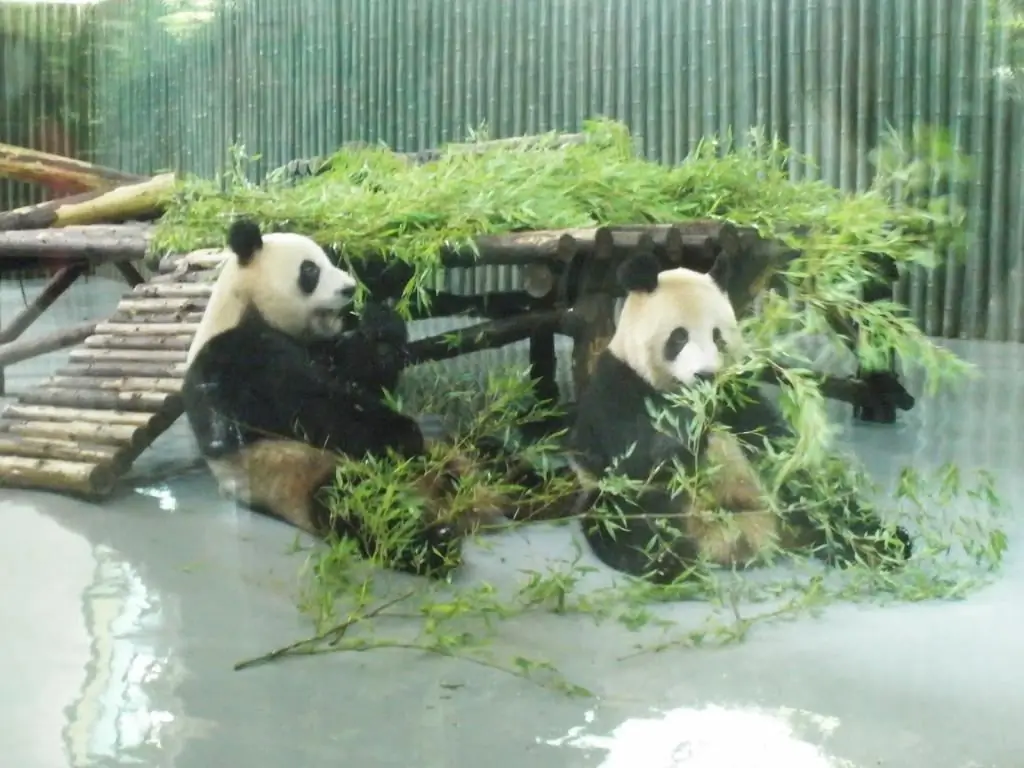 There is a wonderful lawn on the territory of the zoo with an area of about 100 thousand square meters. meters. And this place is one of the favorite among vacationers.
It should be noted that it is almost impossible to find soft drinks inside the zoo, so it is better to stock up on water before entering it. About a couple of hours is enough to get acquainted with all the inhabitants of the Shanghai Zoo, after which you can go to a cafe located right in the park and taste the food of the institution to restore your strength.
How to get there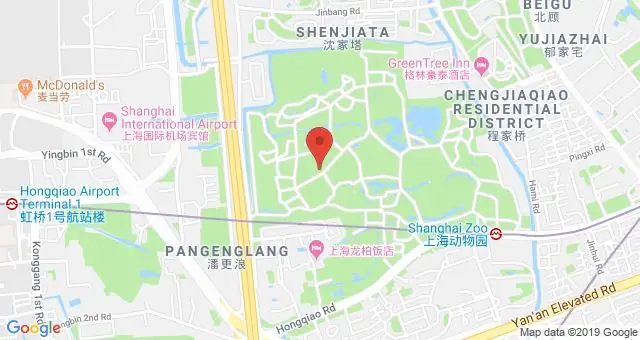 Shanghai Zoo is located near Shanghai Hongqiao International Airport. There are many ways to get to the park by public transport. You can take subway train number 10 and get off at Shanghai Zoo Station. Numerous buses with numbers 57, 91, 196, 519, 709, 721, 739, 748, 806, 807, 809, 911, 936, 938, go there.941, 1207.
The zoo is open from March to November every day from 8:00 to 17:00, and in the colder period of the year (December to February) - from 8:30 to 16:30. Ticket sales end one hour before closing. Children under six years of age enter free. Tickets are sold only at the box office at the main entrance to the park.
Shanghai Zoo Address: 2381 Hongqiao Street.
Inhabitants
In addition to gorillas, pandas and an unusual golden monkey, the zoo can see the South China tiger, African chimpanzees, giraffes, Antarctic penguins, Australian kangaroos, etc.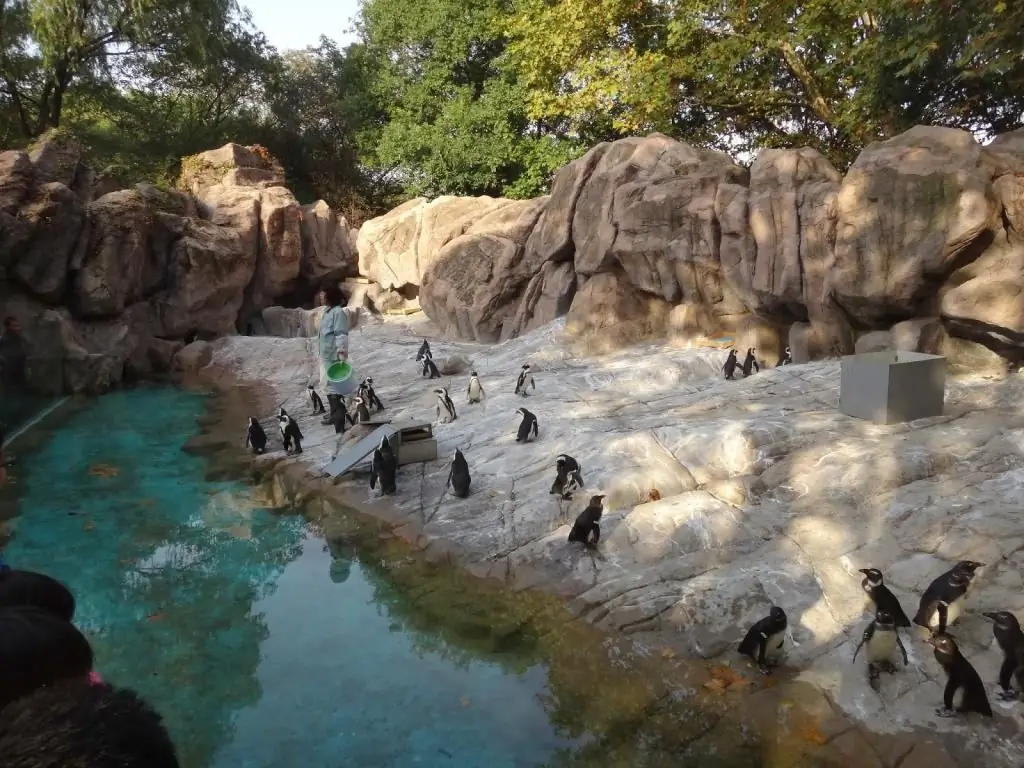 The number of animals brought to the zoo is about 200 species, including kangaroos from Australia, chimpanzees from Africa, elephants, flamingos, peacocks, lions (married couples), lynxes, tigers, giraffes, yaks, seals, buffaloes, walruses, brown bear from Russia and many others. others
It should also be noted that among the animals of the zoo there are birds and animals (including the aforementioned panda), which are traditionally symbols of China. These include the golden monkey, the South China tiger and the blooming peacock.
Reviews
Shanghai Zoo is one of the best in the world. This is also evidenced by the reviews of tourists. First of all, everyone is impressed by the size of the park, beautiful nature, abundance of flowers and various plants, well-groomed and cleanliness of the entire territory. In general, everything is very cozy and comfortable. The lake with migratory birds and swans also delights. To walk calmly and from the heart, you need to spend at least five hours.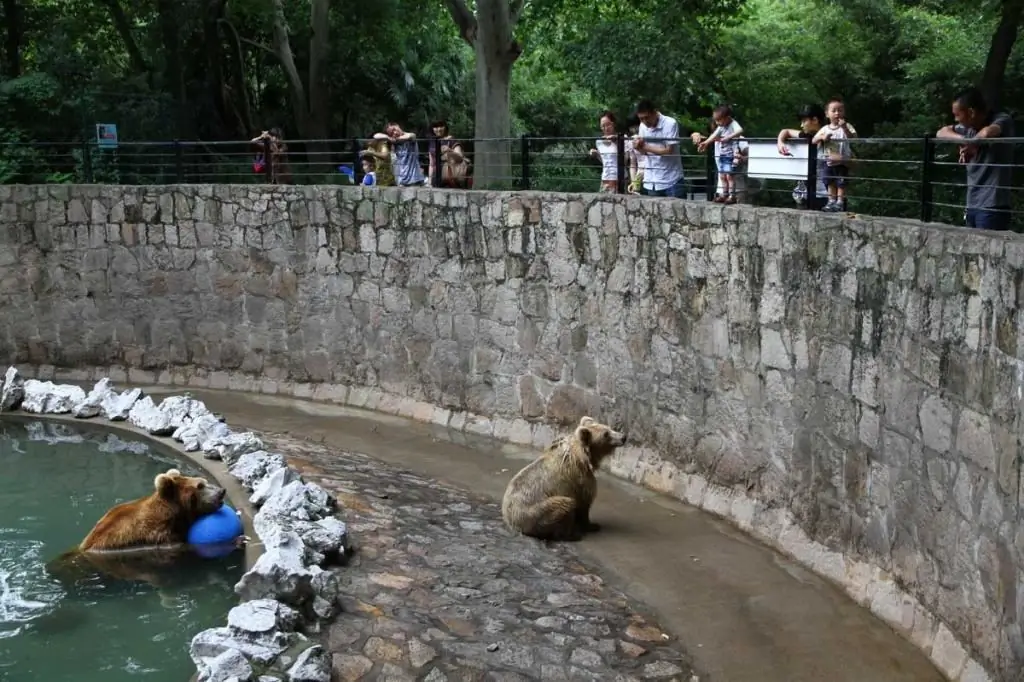 Inhabitants of the institution are full of their diversity. Funny Asian bears (the same pandas), which are the hallmark of the Shanghai Zoo, are especially attractive to tourists. Their figures and images can be seen everywhere.
Recommended: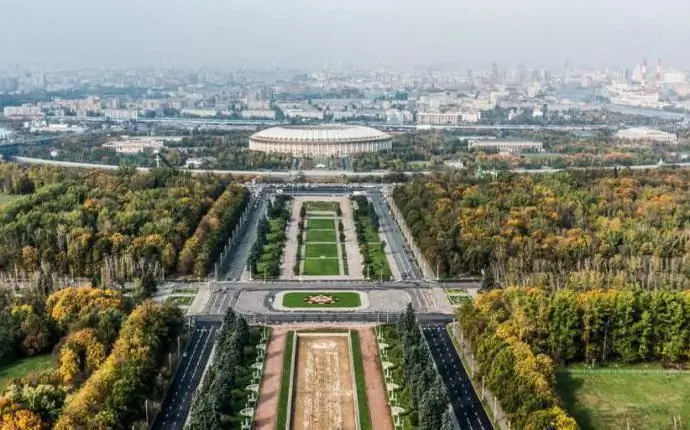 Moscow seems like a big city, impossible to take in all at once without rising into the air. However, it is not. The city has a wonderful observation deck - near the Moscow State University building and on its upper floors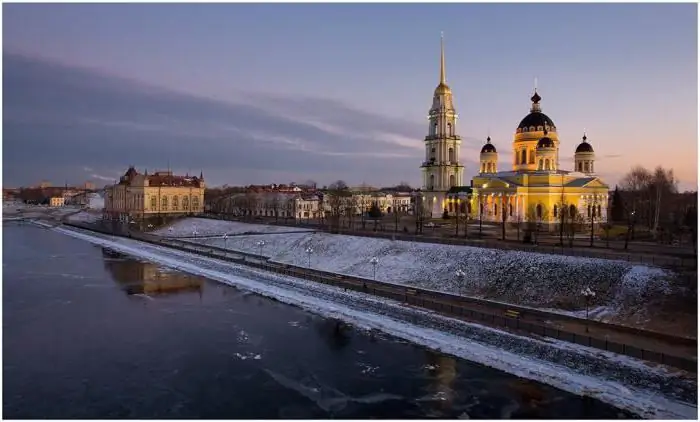 You can visit the unique historical temple by visiting the city of Rybinsk. The Transfiguration Cathedral is located on the central Cathedral Square, in its very heart. Nearby is the Volga bridge. This is a real visiting card of the city. When the city was just being built, the first wooden church was built on this site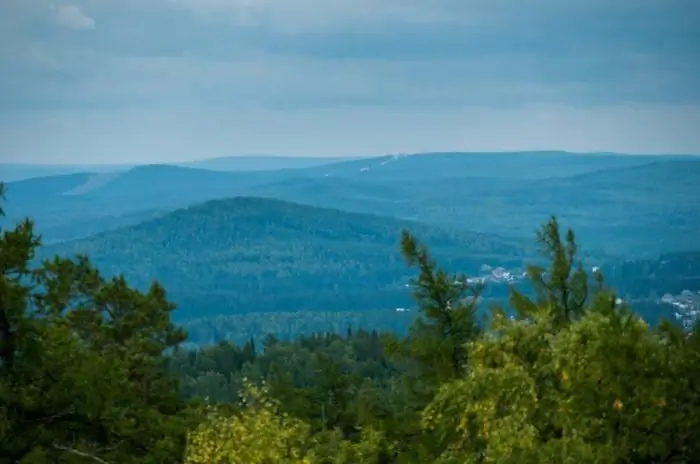 Dolgaya is a mountain located in the Sverdlovsk region on the eastern side of the middle Urals. This peak is a landmark of the city of Nizhny Tagil, and is located in the western part. Long acts as a component of a mountain range called the Merry Mountains. Along them runs the border, conditionally separating Europe and Asia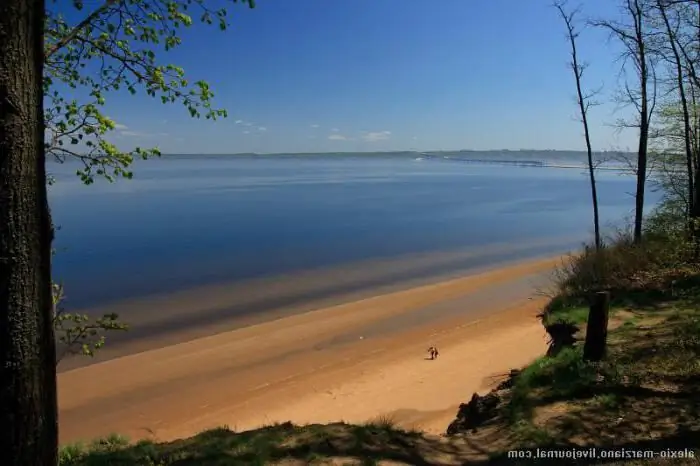 The coastal park in Ulyanovsk is popular, especially among those who want to sit under the trees after work. More details about the place are described in the article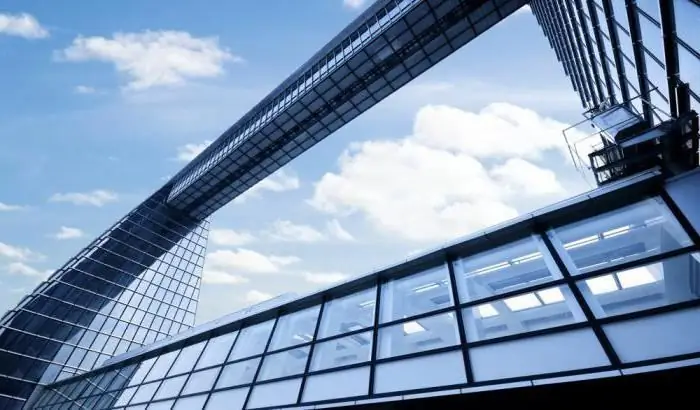 Since people have the opportunity to build skyscrapers, they have been doing it tirelessly. Architects of all countries strive to design and build a building that would break all records. One of these giants is the Shanghai World Financial Center