Table of contents: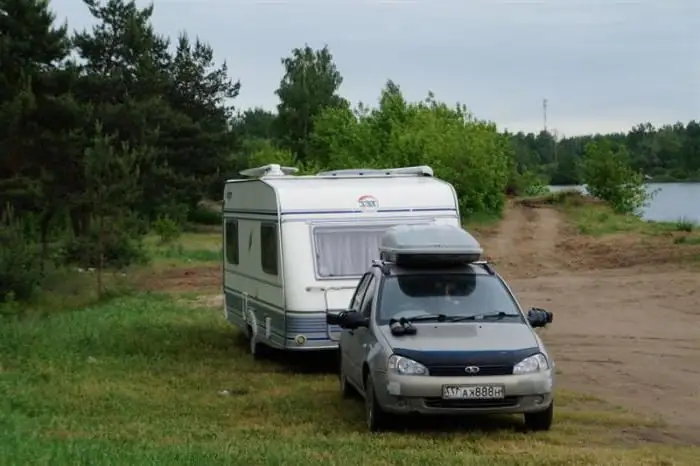 The long-awaited time of rest is a vacation. And if some unforeseen force majeure circumstances arise, you should not change plans. And they can be different, including if there is no one to leave your four-legged pet with. But it is worth thinking about how to take it with you. And the problem is solved! Let's talk about holidays with dogs at sea.
Problems in finding housing
The main problem that tourists face when going on a trip with their four-legged friend is the choice of accommodation. Most recreation centers even in their rules indicate that the settlement of those who came to rest is carried out without pets. If you try to rent a house in a private boarding house, then not everyone wants to take tourists with dogs on vacation. And there are enough visible reasons for this.
If this is a private boarding house, then the owners do not want to have problems with their other guests. An important reason for refusal may be fear for the safety of the furniture in the room and its condition after the departure of vacationers with a dog. The laboriousness of cleaning is also one of thereasons for refusing accommodation with animals.
That is, when looking for housing, you need to be prepared for such twists of fate. But do not despair, and you can always find where to go to the sea with a dog, where there are options for accommodation with animals.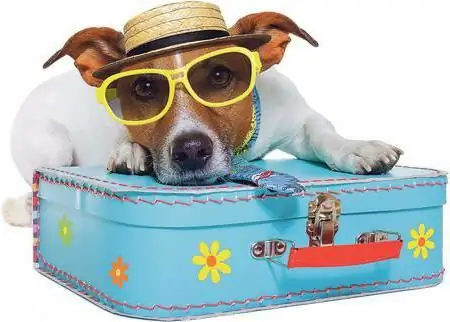 Booking rooms to stay with a dog
When booking a room at a recreation center where you know about the permission to arrive with animals, be sure to inform the administrator about the features of your dog. Important information is the breed, size and upbringing of the dog. Tourists with small dogs are accepted without any problems. If, for example, a dog of the Labrador breed, then without prior agreement, you can receive a refusal of settlement upon arrival.
In resort hotels and recreation centers, where sanitary and hygienic standards are strictly applied, it is possible to require a veterinary book for an animal with all vaccinations. This must be taken into account before going on vacation at sea with a dog.
It is worth considering such a fact as the dog living in a separate hotel for animals on the territory of a recreation center or hotel. This is practiced. But at the same time, it is not allowed to have a pet in the owner's room.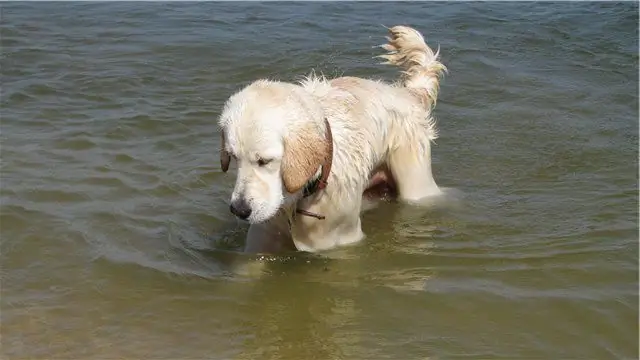 Rules for holidays at sea
When going on vacation at sea with a dog, you should get acquainted with the rules to be followed:
When going on vacation with a dog, you need to take with you his accessories: bowls, towels, toys. Do not use dishes and towels provided at the basesrecreation for people.
Dogs are not allowed in resort guest areas. In the absence of places for walking, the owners must clean up after the animal.
Animals are not allowed in eating areas.
The dog must be on a leash outside the number zone. As for the big dogs, she should have a muzzle.
Recreation centers on the Sea of Azov
To relax on the Sea of Azov with a dog, you need to go to Yeysk. There are two hotels in the city where pets are allowed. This is a mini-hotel Berdyanskaya and Grand Hotel Soho.
Hotel Berdyansk family type, near the beach. Clean rooms, nice friendly staff. Importantly, on the ground floor there is access to a separate courtyard where you can walk your dog. Accepted to the hotel after checking the documents for the pet. Passport must have vaccination stamps.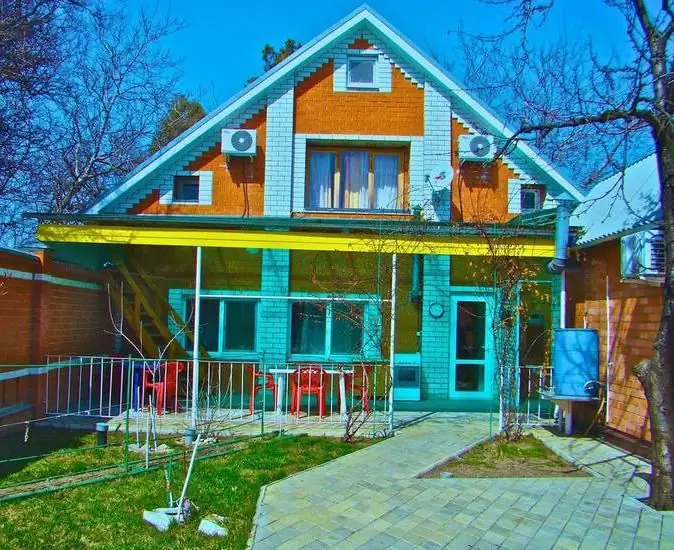 You can come to the Sea of Azov by car. In the village of Dolzhanskaya there is an active recreation center. Accepted for living with a dog, too, if there is a mark on vaccinations in the veterinary passport. Pets are charged 10% of the room rate. No frills living conditions. There is everything for rest and owners, and animals. Best of all, the dog tolerates moving by car. Many people go to the Sea of \u200b\u200bAzov on vacation with a dog by personal transport. In a train, a four-legged friend is uncomfortable even in a separate compartment. It's stressful for him.
It is better to relax on the sea with a dog in the early hours, or in the evening, when the beach is the least crowded. Whatevershe was not kind, but even the owner cannot be completely sure of the behavior of his pet. Especially in a strange environment for a dog. Therefore, the best option is to find places on the "wild" beach area. Here you will not disturb anyone to relax, and the dog will be calmer without too much attention.
Resting "savages" with a dog
There is a very good option for relaxing with your four-legged friend, which can suit many owners of large dogs. They do not really want to take tourists with them on vacation for the above reasons. But you can organize your vacation by going to the Sea of Azov by car with a trailer. A trailer is a car house that you can rent. Usually this is a house with a shower, toilet, refrigerator and four beds.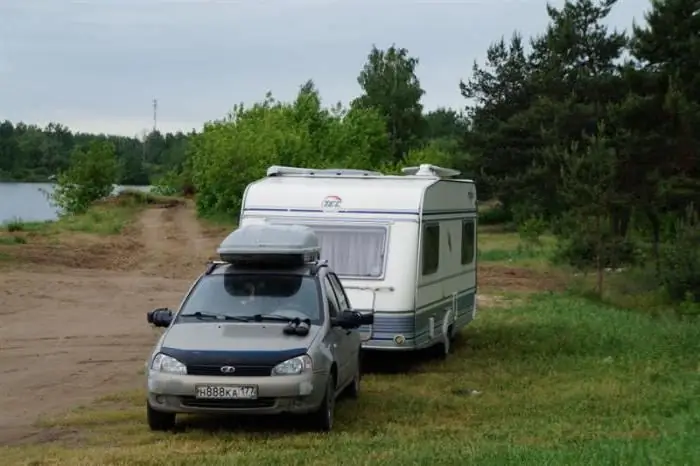 The convenience of such a motor home is that they are not tied to a place of rest. The coast of the Sea of Azov is large, there are enough places with wildlife and a wonderful warm sea. And the dog will feel at home in nature. But there are also campsites where you can perfectly "anchor" a few meters from the sea. The same village of Dolzhanskaya has several campsites on the coast.
On the Black Sea with a dog
The desire to relax with your four-legged friend is very understandable, especially since this is not only a friend, but also a family member from the very first day he appeared in it. How can you go on vacation without it? A dog loves its owner so much that it's just a betrayal to rest without it, leaving it to your loved ones.
Stay with your dog in a hotel and a private mini-a hotel when relaxing on the Black Sea is very problematic. But there is a small village of Bolshoi Utrish, where you can rent a room with all amenities in the private sector. In addition to all the conditions (almost like at home), there is a split system, that is, you will be saved from the heat. City beach 80 meters from the accommodation. There is parking for cars. For provisions for a dog, you can go to Anapa and buy meat or food for every taste.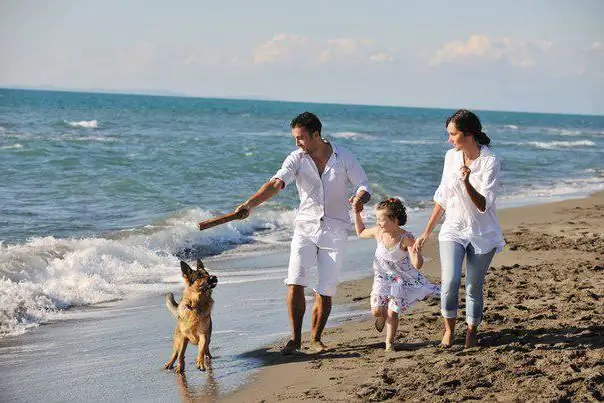 In Bolshoi Utrish, guests with dogs are accepted in the private sector. Judging by the reviews of dog owners, many come to the village with their four-legged friends. On the beach in the summer, there are many vacationers with Labradors, Shepherds, hunting dogs, not to mention decorative ones. The attitude of vacationers without animals to dogs is very positive. But you need to be prepared for obsessive attention from them or children to the dog. If she is not a fan of excessive attention, it is better to keep the pet on a short leash and in a muzzle if it is a big dog.
Rest in Adler with a dog
Adler is no exception for accommodation in a hotel. In principle, if you listen to the representatives of the administration of hotels and recreation centers, they can also be understood. They are concerned about all the residents, and some of them may be allergic to wool.
Therefore, there is currently no alternative to resting in Adler in the private sector by the sea with a dog. When choosing a settlement in the private sector, it is worth chatting on social networks on the forums. Many are ready to share their impressions by giving addresses and phone numbers of private owners who are happy to receive guests fromanimals.
Moreover, by communicating in networks, you can find the same dog owners with whom you can spend your holidays in Adler by the sea. The private sector has its own advantages in recreation. This is primarily the presence of a yard where a dog can walk. With a private owner, you can always agree on an annual visit, since for them, in resort towns, renting out housing is the main source of income.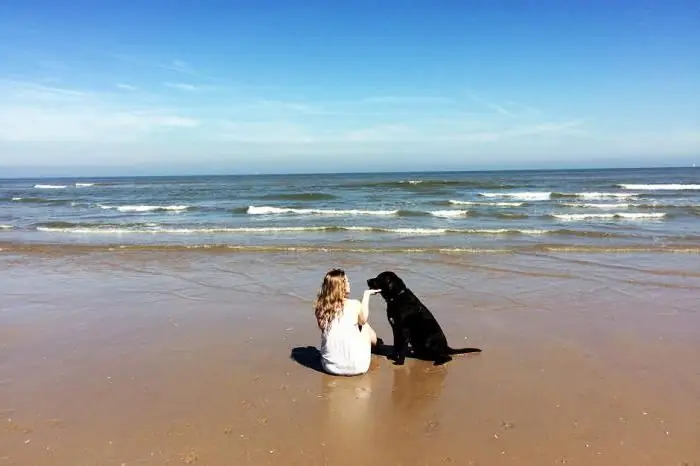 Rest with a dog in the Krasnodar Territory
There are very few hotels on the Black Sea coast in the Krasnodar Territory that are ready to accept vacationers with dogs. Accommodation options for owners of dogs of hunting, service and fighting breeds are especially difficult. Probably not a single dog owner will be able to go on vacation, leaving his pet in custody in an aviary. Especially since big dogs need special care and maintenance.
Unfortunately, but hotel complexes in Russian resorts cannot afford to keep a cynologist to take care of four-legged guests. So you have to, going on vacation with a dog at sea in the Krasnodar Territory, be content with options for resort accommodation in the private sector. They do not want to accept guests with small dogs in the hotels of the region, explaining their refusal by unplanned expenses for cleaning the premises where the animals lived. Of course, the service in resort hotels leaves much to be desired. Moreover, on holidays with dogs at sea abroad, there are usually no problems with accommodating guests with their pets. Many hotels adhere torules "for your money - any whim."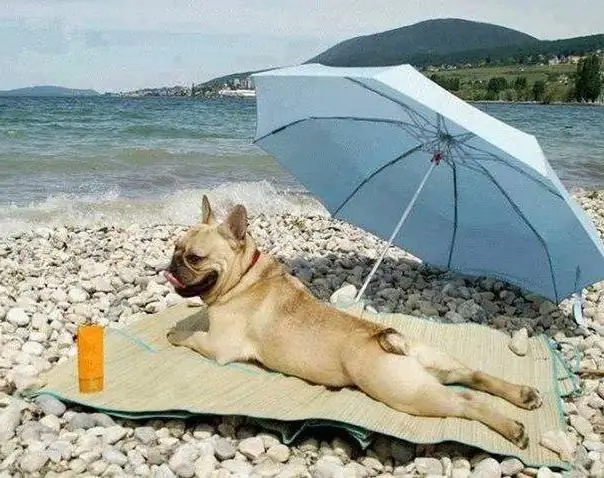 Hotels with dogs
It is gratifying to learn that, although sporadically, hotels are beginning to appear, albeit of a closed club type, which welcome guests with their beloved dogs. This is the Aquamarine Hotel & SPA in the Tuapse district, which provides residents with 4 services. The accommodation of the dog is made for a fee, but it will be with its owner, to please him with her presence throughout the rest. For those who go on vacation in a car, the Aquamarine Hotel will provide a place in a comfortable guarded parking lot.
You can come to the hotel with a dog if you have documents from the veterinary service. Guests are accommodated in special rooms designed for living with animals. The hotel has a rate for additional cleaning and disinfection of the room during the stay and after leaving the room. Whatever vacation you choose, make it enjoyable.
Recommended: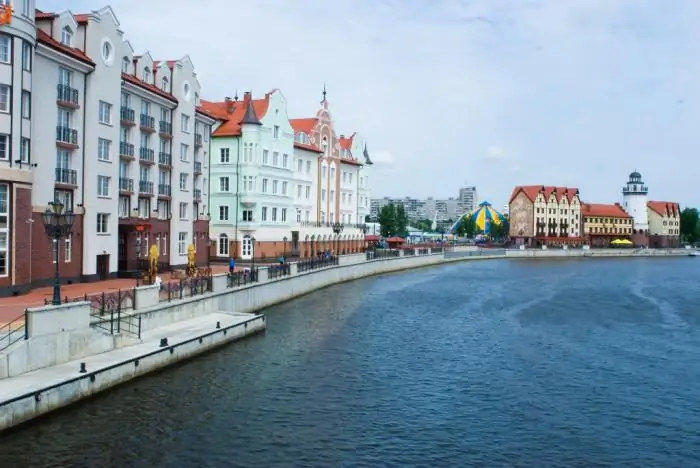 Every year, many tourists come to Kaliningrad. Rest on the sea, unique nature and good service - all this attracts travelers to the most western city of Russia like a magnet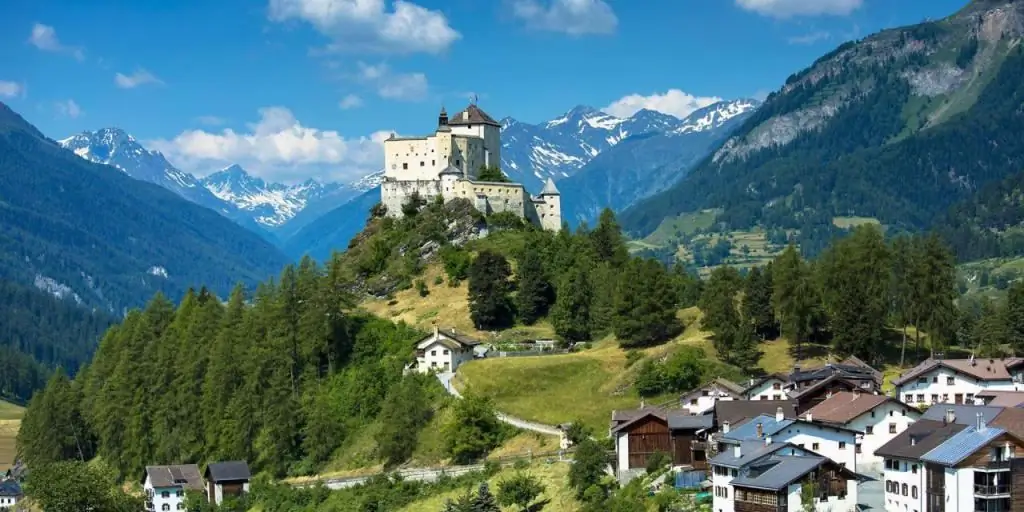 Not every person can afford to vacation in Switzerland on a regular basis, and therefore it is worth knowing the full information about spending time in this country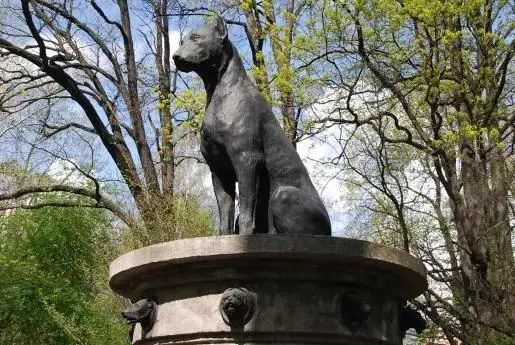 In a person's life, a dog can become a friend, helper, guardian, ally. From time immemorial, dogs lived next to people, served them faithfully. A dog is the only animal that is so devoted to its owner. That is why there are monuments to dogs all over the world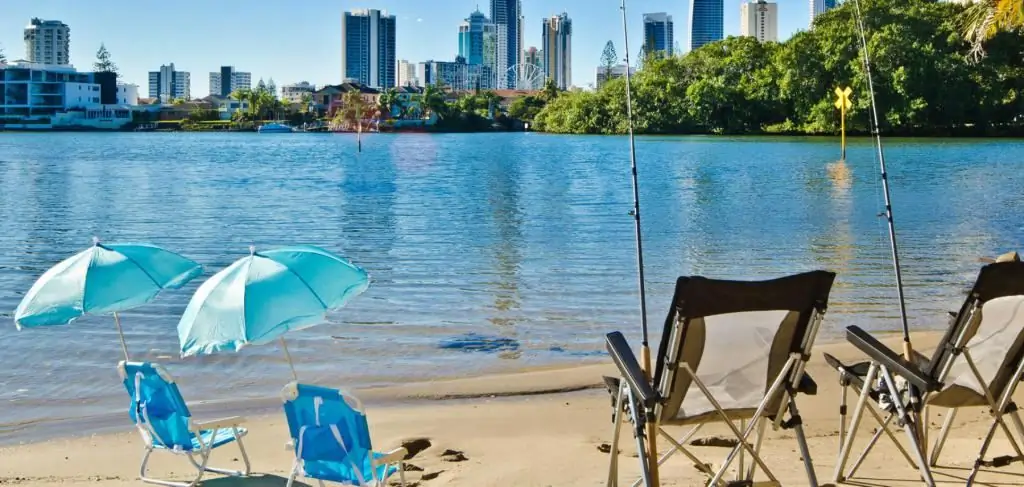 If you look at the azure beaches of Australia, you get the impression that it was blessed by the Creator himself, having created on its expanses a truly earthly paradise, striking in its splendor. Australia is surrounded by over 8,000 islands, and when it comes to island and beach holidays, you will be amazed at the variety of choices, but no matter where you end up, the only thing you are not afraid of is disappointment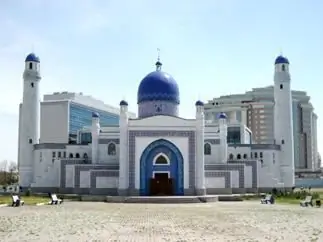 Dream of an inexpensive but interesting vacation with exotic? Do you want to not only have a good time, but also heal? Are you looking for vast natural spaces, but prefer to have all the benefits of civilization nearby? Then you need Atyrau! Kazakhstan is one of the most hospitable countries in the world. Its regional center Atyrau (former Guryev) will give you a lot of unforgettable impressions and delight you with high-quality service