Table of contents: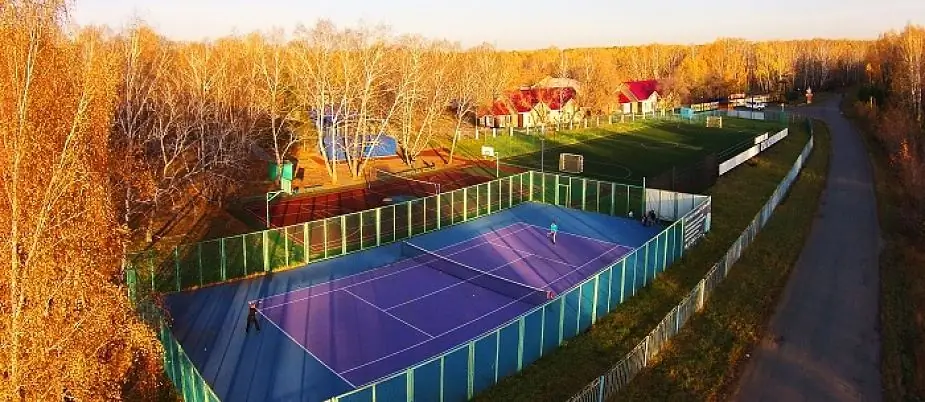 Karbyshev's recreation center in Omsk is the most popular holiday destination. Tourists come here both in winter and summer. This complex is perfect for a relaxing holiday with the family, as well as for a fun friendly party.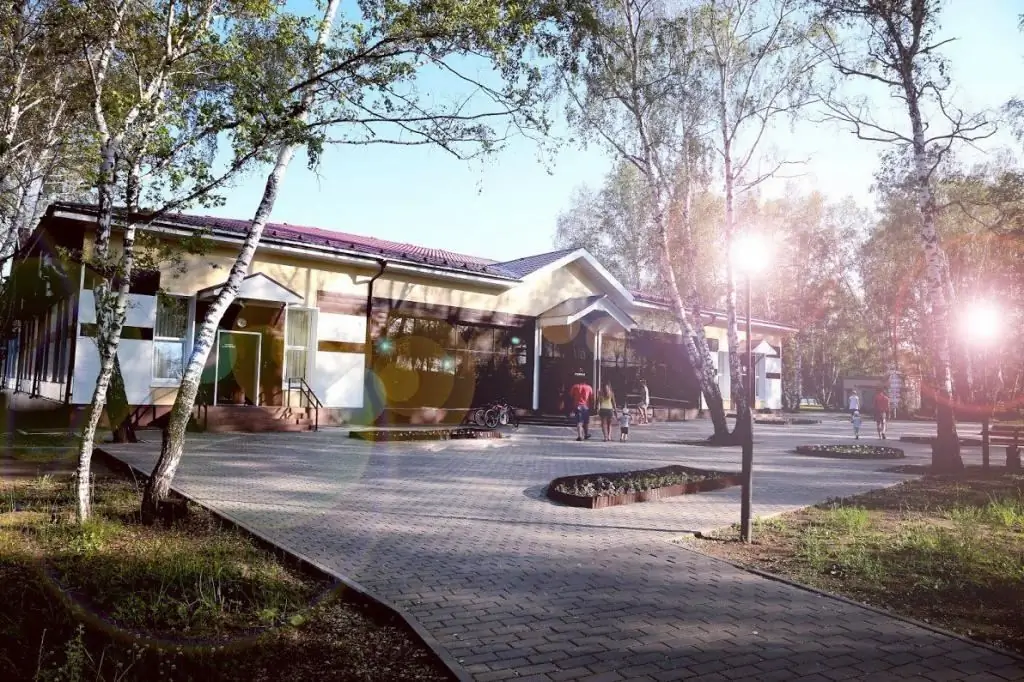 The article will describe where the recreation center is located, how to get to it, the services provided in the complex, as well as the number of rooms.
Recreational Karbysheva: how to get there (address and location)
The recreation center is located in the Omsk region, a few kilometers from the village of Krasnoyarka. This is the Omsk region, with. Krasnoyarka, st. Karla Marksa, 161. You can get here both by public transport and by personal. A regular bus runs from the city several times a day. Also, when booking a room with the administrator of the hotel complex, you can inform about the need to reserve a transfer. The driver will pick you up from anywhere in the city at the appointed time.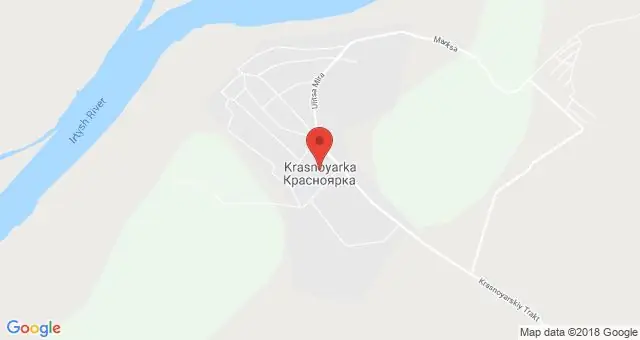 Description
Recreation center Karbysheva is located in a forest. Here they ate, pines and birches, clean air, nature, birds and animals. Here you can relax from the hustle and bustle of everyday life with the whole family, as well as plunge into the world of sportstourism.
The complex has a large football field, indoor volleyball and basketball courts. There is also a children's play area, a swimming pool and paved paths for cycling or hiking.
Rooms
Check-in at the recreation center starts at 12:00, and you need to check out before 14:00 on the settlement day. At the request of the guests and subject to availability, it is possible to extend the stay until the evening on the day of check-out. The Karbysheva recreation center in Omsk is open for the convenience of its guests.
On the territory of the tourist complex there is a main building with comfortable rooms, as well as houses and cottages for families. There are one-story and two-story houses.
The interior of the rooms is made in a classic style. Calm colors and discreet furniture make it possible to live comfortably. There is nothing superfluous in the decor of the rooms, everything is done for a convenient and comfortable stay.
Standard number
The apartments are designed for one resident. The total area is 9 square meters. The Karbysheva recreation center in Omsk has two standard rooms, which are located in the main building No. 7.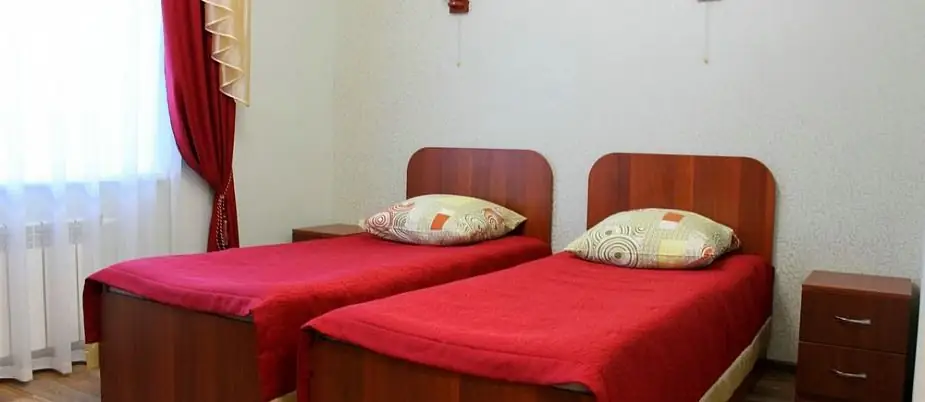 Each room has a bed, wardrobe, TV, hairdryer, refrigerator, kettle and crockery. The combined sanitary unit is equipped with the necessary attributes (soap, towel, toilet paper). The cost of living in a room on weekdays is 1000 rubles without meals and 1300 rubles with meals, and on weekends - 1800 rubles and 2000 rubles, respectively.
Numbereconomy
Recreational Karbysheva in Omsk offers economy apartments for 2 and 4 guests. There are such rooms in several buildings of the recreation center. The total area of double rooms is 10 square meters, and the total area of quadruple rooms is 18 square meters.
The rooms have single beds of 2 or 4, as well as bedside tables and wardrobes. There is a TV set and upholstered furniture in the hall of the floor. Bathroom and toilet are shared on the floor. The cost of living is from 700 rubles per person without meals and 900 with meals. Room rates increase on weekends.
Economy plus room
The apartments are bigger and more comfortable. The rooms can accommodate 2 and 4 guests. Bathroom on the floor (shared). The area for relaxing and watching TV is also shared.
The rooms have a wardrobe, bedside tables, refrigerator and washbasin. The recreation center Karbysheva (Omsk region) gives the opportunity to stay in economy plus rooms for 900 rubles on weekdays and 1100 on weekends per person. Meals are paid extra.
Standard room (double)
Recreation center Karbysheva, reviews of which will be below, offers accommodation in standard rooms. These apartments are designed for a comfortable stay of two guests and a child under three years old in a baby cot. There are rooms of this class in different buildings of the recreation center. Each room has two single beds, a wardrobe, stools, a TV, a refrigerator, a hair dryer and a sanitary unit (with towels, hygiene products). So, for general use in the lobby there is a water cooler,ironing supplies and comfortable upholstered furniture.
The cost of living in these apartments is from 1000 rubles per day without meals and from 1300 rubles with meals. The property would like to inform guests that rates increase on weekends and public holidays.
Standard plus number
This apartment for two guests differs from the previous ones in its area. A large spacious and bright room with all the necessary furniture and appliances can accommodate two adults and one child up to three years old. Accommodation in such apartments will cost guests 1,400 rubles (per resident) without meals and 1,600 rubles with meals. On weekends, payment can reach up to 2300 rubles per person.
Cottage
Recreation center Karbysheva (Omsk), reviews of which will be below, offers relaxation in a separate comfortable house. Couples with children like to stay in cozy one-story cottages. It has its own kitchen with the necessary appliances (refrigerator, kettle, microwave oven, stove), as well as two spacious rooms that can accommodate 6 people. Each room has sleeping places in the form of sofas or beds, TVs, wardrobes and bedside tables.
Near the house, a barbecue area and a playground are freely available. Accommodation in a cottage will cost guests 4,500 rubles per day on weekdays and 6,000 rubles on weekends. Power does not turn on.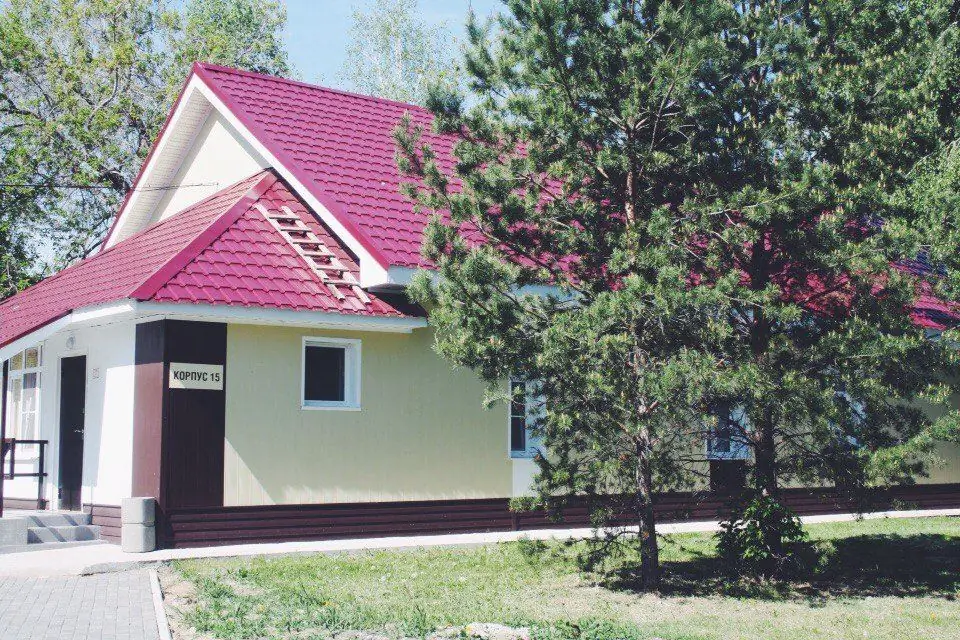 Junior suite
The number of such rooms at the recreation center - 5 pcs. They differ in their increased comfort and spaciousness. Each room canstay up to 4 people (adults) and one child in a baby cot. The apartments have all the necessary furniture and appliances, utensils for tea drinking, a kettle. A private bathroom and toilet are also included in the rooms.
Guests can rent such a junior suite for 1800 rubles on a weekday per person or 2600 rubles on a weekend. Meals included.
Luxury
The area of the rooms allows adults (4 people) and children to live in them. For younger guests, an extra bed in the form of a baby cot is possible. The apartments are equipped with European-style appliances and furniture. In the bathroom, a set of towels is provided for everyone, as well as hygiene items.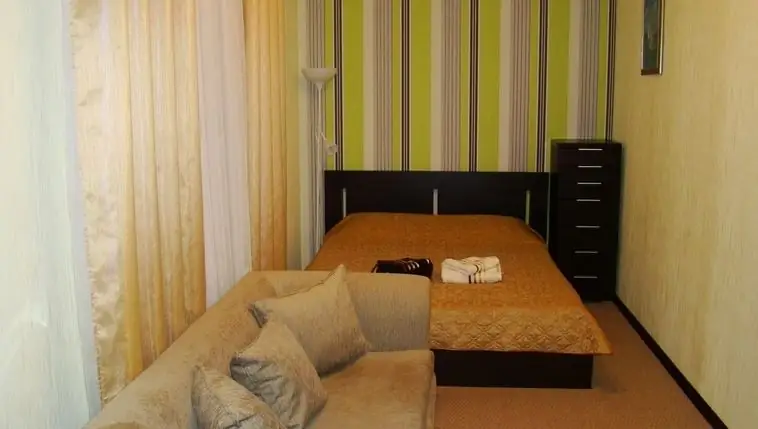 Guests can stay in this room for an amount of 2100 rubles per person per night (3000 rubles on weekends). In total, there are 5 suites at the recreation center, which are located in different buildings.
Guest house
Recreation center to them. D. M. Karbysheva in Omsk has several guest houses. This type of cottage can accommodate 10 guests. There are three spacious rooms with beds, furniture and appliances. There is also a private kitchen where you can prepare meals. Sanitary room and toilet inside the house. There is also billiards and a private sauna. A spacious lawn near the guest house with a barbecue area welcomes its guests.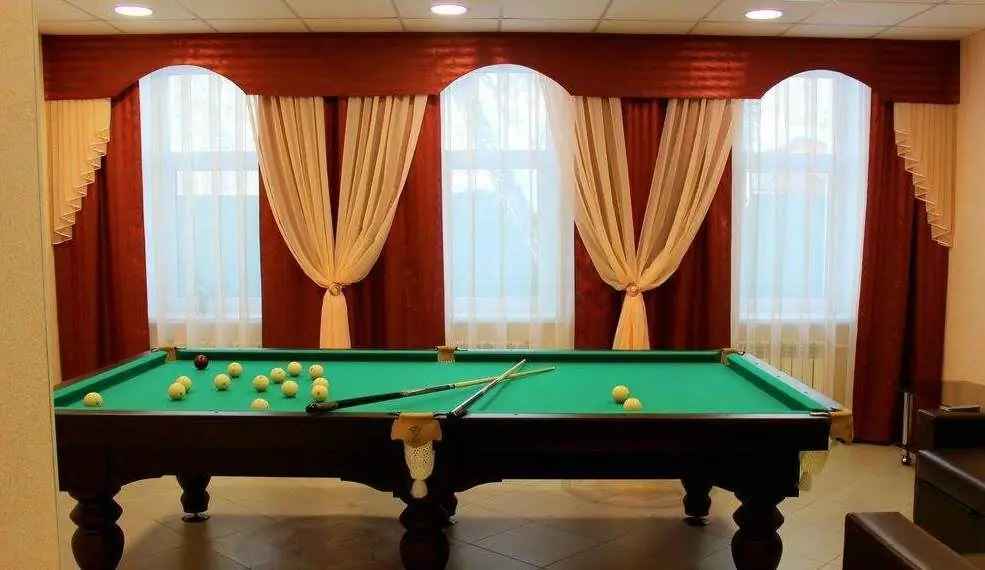 The cost of living is 16,000 rubles per day on weekdays and 20,000 rubles on weekends. Meals not included.
Services
The recreation center has its own restaurant serving European and Russian national cuisine. There is also a dining room where guests can order complex lunches and dinners.
As entertainment, tourists are offered outdoor sports games (volleyball, basketball, football), as well as billiards and bowling. Guests can visit the swimming pool, steam room and sauna as wellness treatments. In winter, the recreation center offers skiing and sledding. Children have fun on snow slides and skating rinks.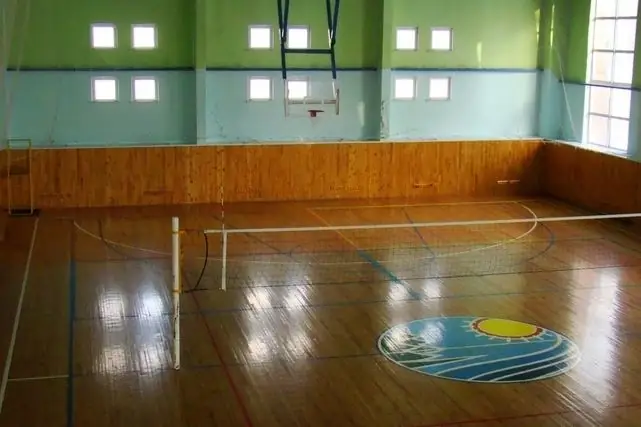 For those who want to tighten their body and pump their muscles, a gym is open in the main building. You can rent bicycles for the whole family and take an exciting walk in the forest.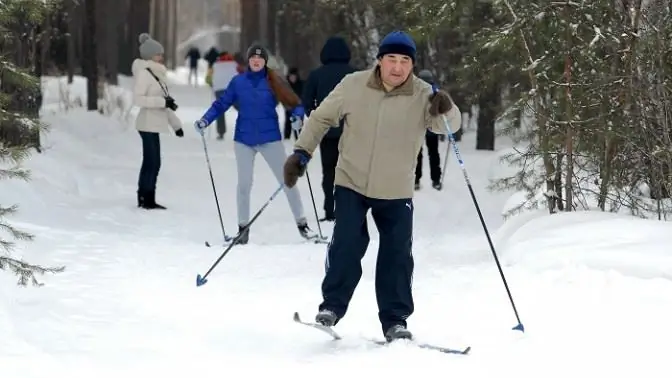 For the convenience of guests, several buildings have spacious meeting rooms and banquet rooms. Therefore, everyone can hold a banquet, corporate or business meeting here. In nature and in such a spiritual atmosphere, any event will not go unnoticed.
Recreation center Karbysheva: visitor reviews
The hotel complex Karbyshev is a familiar place not only for residents of the Omsk region, but also for tourists. Reviews about this place are quite contradictory. There are guests who are satisfied with the rest and will recommend this complex. And there are those who do not want to come back here anymore.
In the reviews, guests write that they are satisfied with the friendly and polite staff. The recreation center Karbysheva in Omsk provides clean, cozy and comfortable rooms. There is everything you need, including a water cooler on the floor. The cost of living includes almost all services. You can additionally order wellness treatments and an oxygen cocktail. It is comfortable to relax here for both adults and children.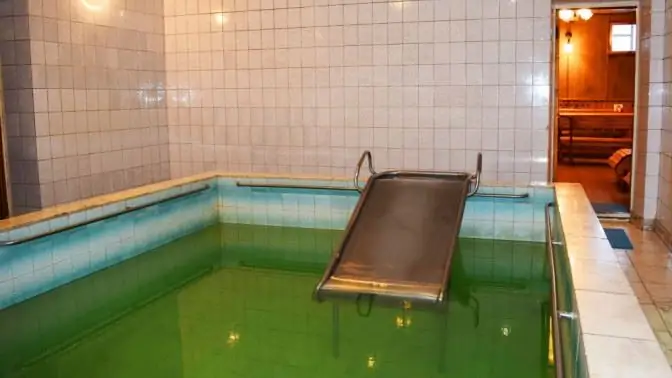 Guests who were dissatisfied with their stay in the hotel complex Karbysheva, in the reviews, talk about unsanitary conditions. The rooms are dirty, the furniture is old and worn out. The bathroom smells of sewage, which can be felt from time to time in the street. The locks on the doors didn't work. There are only a couple of towels and toilet paper in the shower. The dining room looks like a catering from the times of the USSR. After the guests saw cockroaches in the dining room, they hurried to leave the place.
Despite such mixed reviews, the recreation center Karbysheva remains a popular destination for tourists. Some are attracted by democratic prices and nature, while others like the level of service in this place.
Recommended: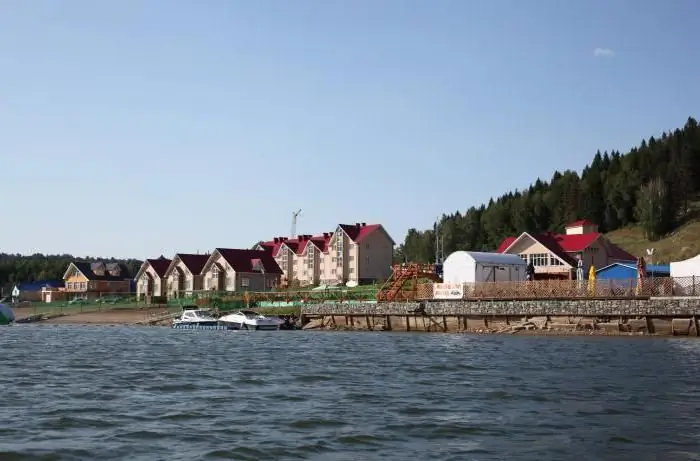 Pavlovsky Park (Ufa), open all year round, is a place where people tired of problems are fueled by energy, distracted from everyday routine and learn all the delights of relaxation. Let's take a look at all this in more detail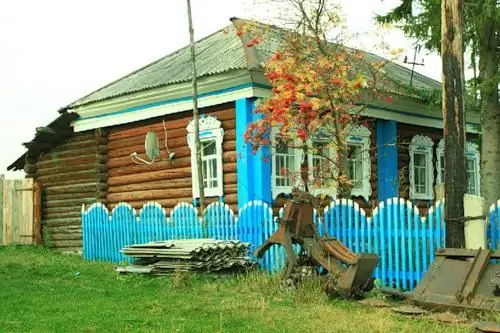 A good vacation in the Omsk region is affordable. Just 1-2 hours drive from the city - and you will find yourself in picturesque forests, on the banks of a river or lake, where there is very clean air, hospitable people and everything you need for a good vacation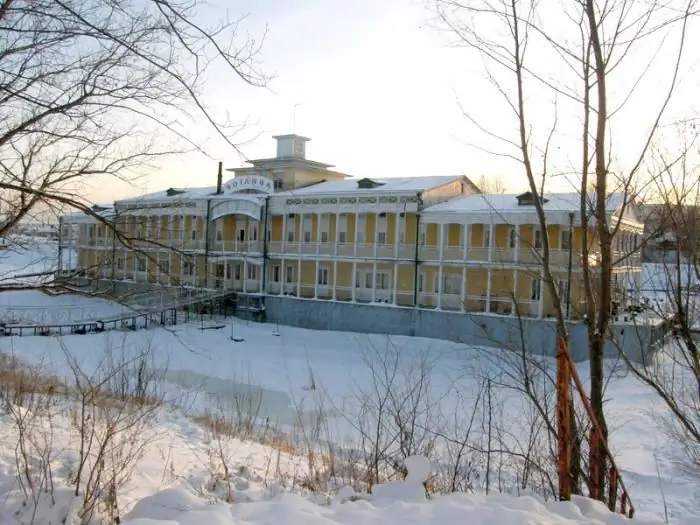 If you want to spend your vacation in a picturesque Russian corner on the banks of the Volga, pay attention to one wonderful place. It will be not only unforgettable, but also quite a budget holiday in Samara. The recreation centers of this city offer excellent service at affordable prices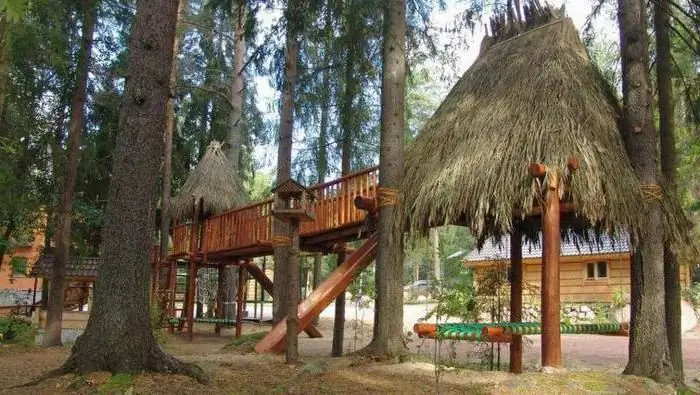 Karelian-Finnish myths tell about a fabulous forest state called Tapiola. The ruler of this country, Tapio, is a forest god with a gray beard who patronizes hunters. The recreation center "Tapiola" is called this magical toponym. Guards - the village where it is located. The surroundings of Guards are really fabulous. Lake Lesnoye is framed by picturesque rocky shores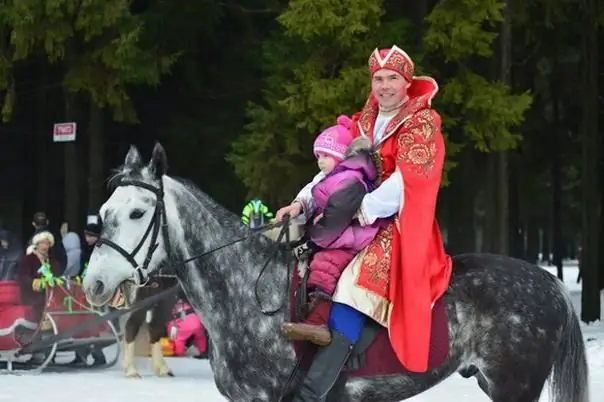 The sports and tourist complex "Poroshino" in the suburbs of Kirov offers visitors skiing, cycling, horseback riding routes, gazebos and barbecue grills. A large play complex for children allows you to leave the child there for several hours