Table of contents:

Orenburg is not Monte Carlo, but there are quite a lot of people who like to have fun at their leisure. There are more than enough opportunities for this. Bowling is only one of them, but it surpasses many others in terms of attractiveness. As for the benefits, there are almost no competitors.
What can bowling do?
Where to go with a child on his birthday? The question does not come up very often, but quite regularly. Where can you dine without the bustle of the restaurant? Or just sit at the bar? Where, finally, to roll the balls?
Bowling center is the place where all questions find their answers. There are three such establishments in Orenburg.
Addresses
There are actually more of them. Because, besides specialized centers, there are other places where you can play bowling. Cinema or cafe. But the list of big entertainment centers looks like this:
network of clubs "Rina";
complex "12 feet";
Rostoshi Hotel.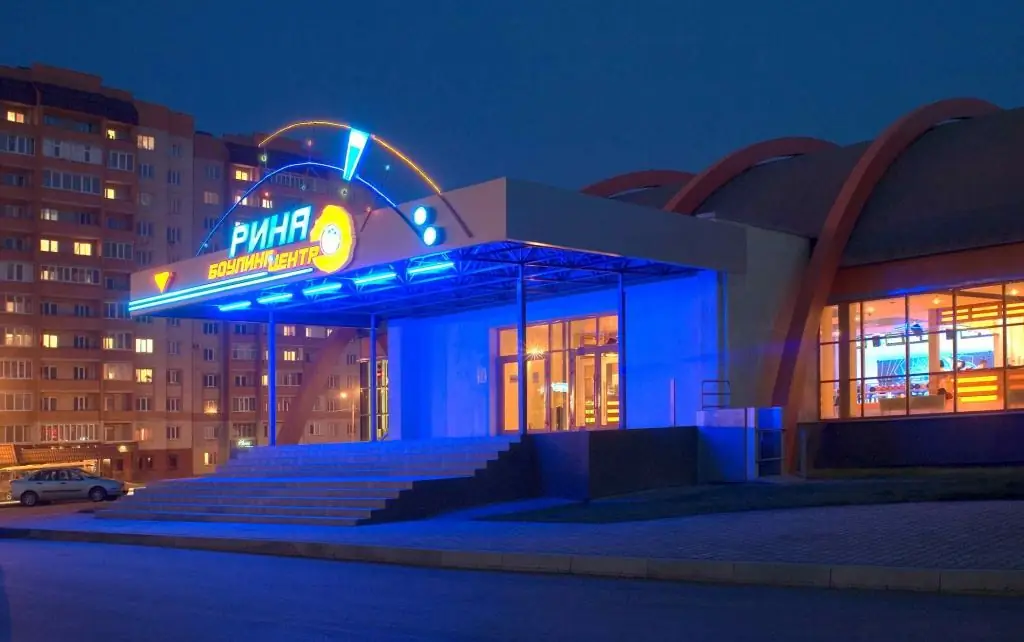 First place in the list of bowling addresses inOrenburg is occupied by Rina. She owns two entertainment centers. One is located on 34 Salmyshskaya Street, the other is in the Gulliver shopping and entertainment center.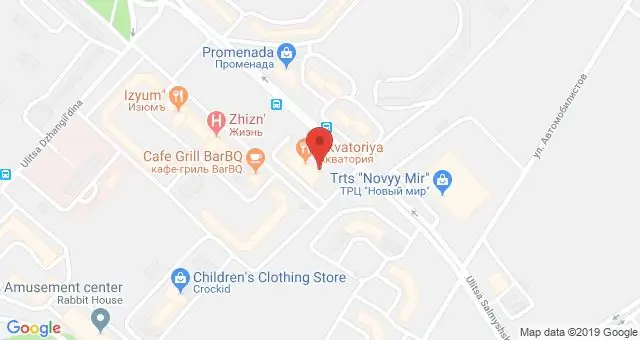 High quality bowling provided with professional equipment. Twelve tracks of the famous Brunswick company will not force you to stand in line. Experienced instructors will help you master the techniques of fashionable sports. You won't be bored.
The services offered by "Rina" are available to everyone. Tariff "Student" will not ruin those who gnaw at the granite of science. Parents who want to involve their child in an exciting game will pay at the rate "Children".
The peculiarity of the center "12 feet" is that here you can play for free. On the website of the organization they promise not to take money during the day from Monday to Thursday. True, in the evening or on weekends you will have to pay from 500 to 900 rubles per hour.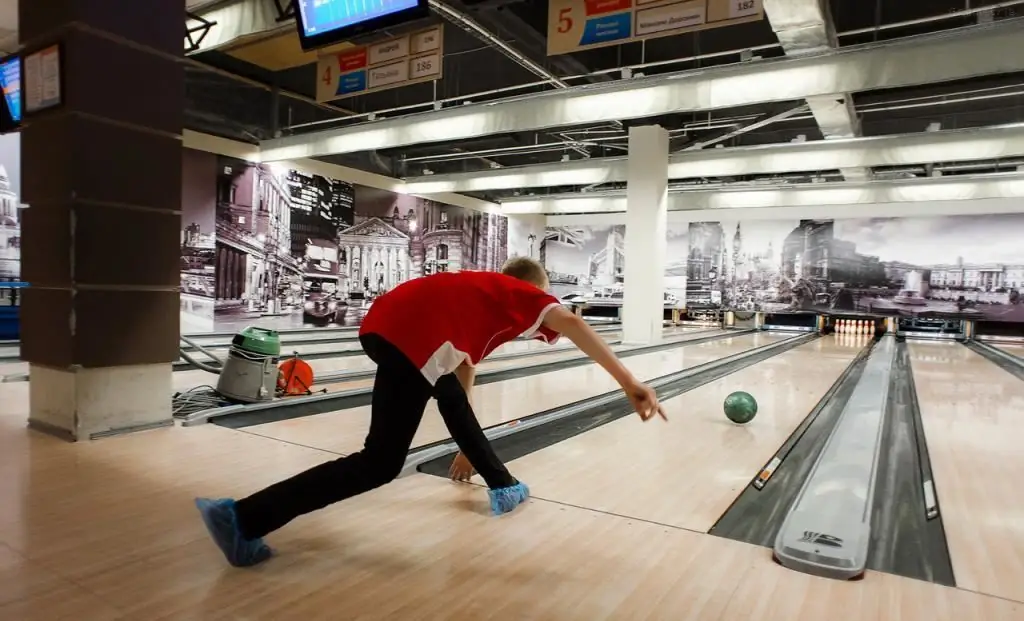 In the center of "Rostoshi" this service costs almost half as much. It is provided by the hotel of the same name at the address: Tsvetnoy Boulevard, 26. There are only two tracks, but this is enough for hotel customers.
Bowling in Orenburg is an in-demand entertainment. And, apparently, the list of places where you can combine sports with recreation will continue to grow.
Recommended: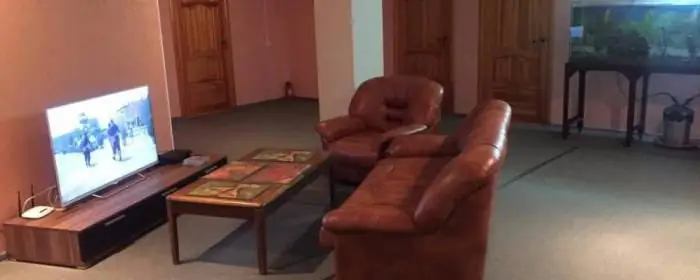 Today in our article we will talk about tourist complexes where anyone who comes to the city of Volsk can stay. We will discuss the hotels in as much detail as possible: we will find out the exact address, contact details, reviews, and also touch on the topic of the room fund a little. Let's start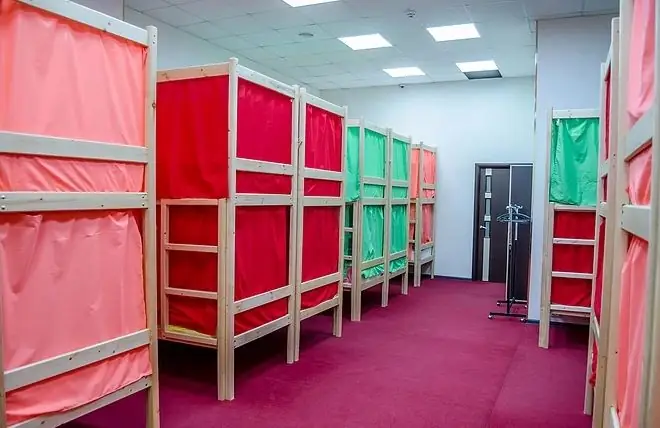 Cheap hotels in Ivanovo are in sufficient demand among city guests. For an affordable price, normal living conditions are offered here, whether it be hostels or 3-star hotels. For many tourists, cleanliness and quality of service are important, rather than expensive furniture and large rooms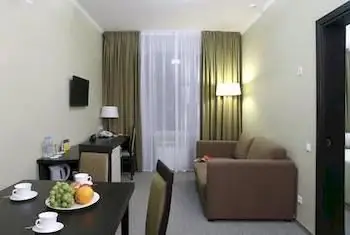 Kaluga is a famous ancient city located in the center of Russia. Every year it attracts a large number of tourists who want to choose the best place to stay. So which hotel do you prefer?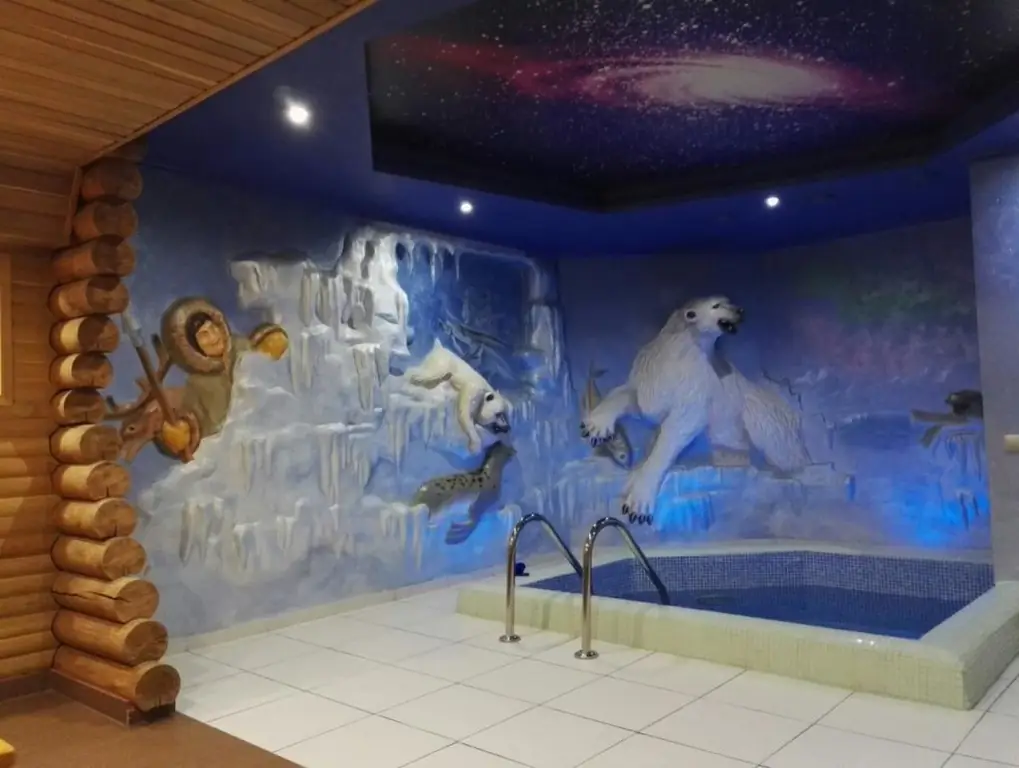 "Every year on December 31, my friends and I go to the bath" - a phrase from a famous film has long become a catchphrase, but it is used not only on the occasion of one holiday. Ritual events with a broom and a ladle are practiced almost daily in all cities of the country. Addresses of saunas with a pool in Omsk, their description and price information are presented in this article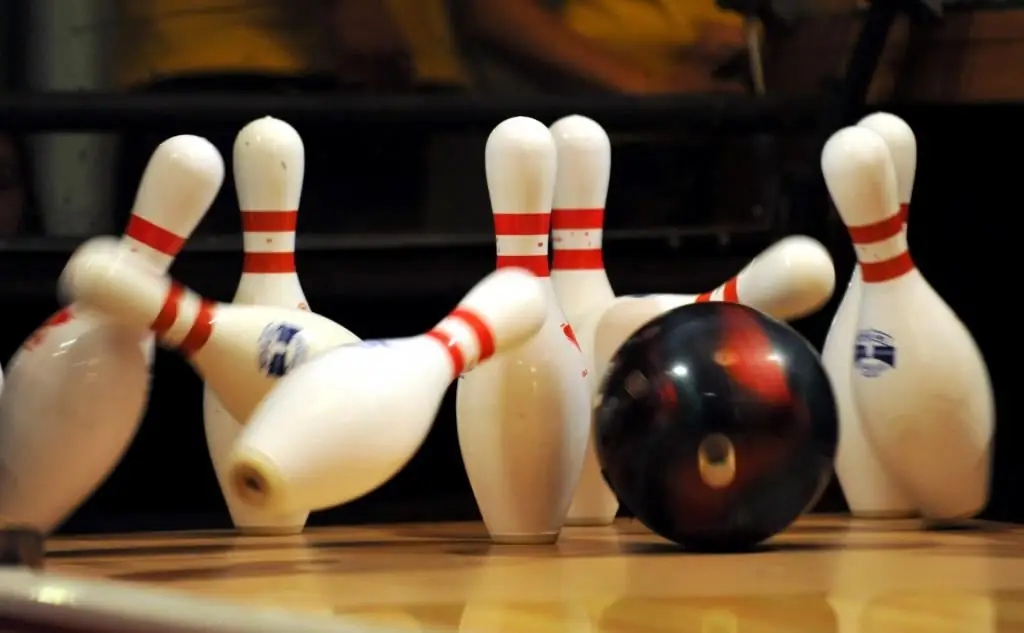 Relax after work or study, have fun and usefully spend time - all these possibilities are opened by bowling. In Kursk, the bowling club operates only in the Megagrinn shopping and entertainment center. It opened a little over a year ago, and during this time it has gained popularity among residents of the city