Table of contents: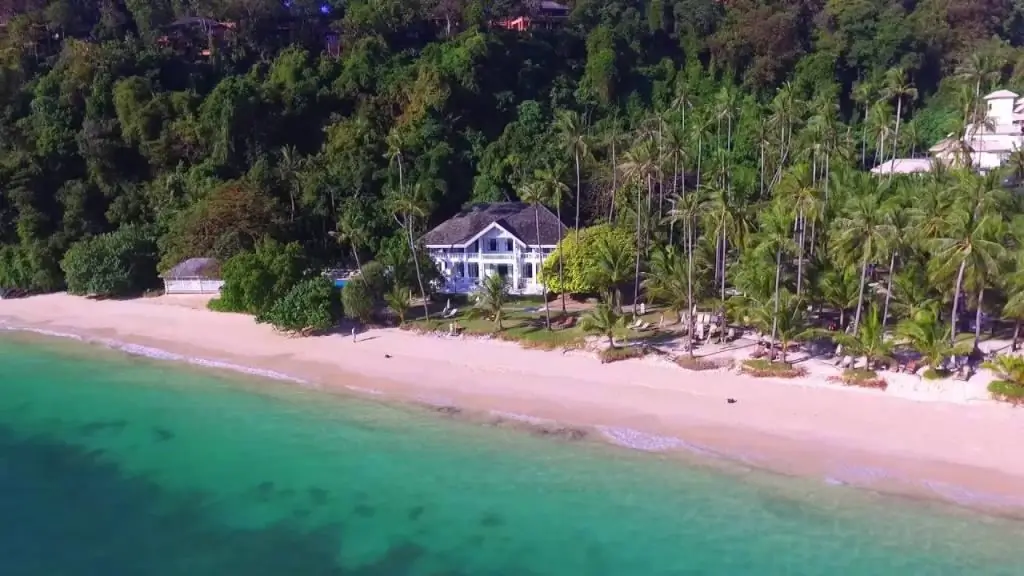 Phuket is considered to be the largest and most visited tourist island in Thailand. Most vacationers prefer to stay on the west coast of the island due to the well-developed infrastructure. Fans of a calm, quiet and secluded holiday prefer the eastern part of the island - for example, the beaches of Phuket on Cape Panwa.
Cape Panwa
Cape Panwa is the southeastern part of Phuket Island in Thailand. This place is not very popular among tourists, so it is calm and quiet here. It is located 40 kilometers from the airport. There are expensive hotels on the cape, as well as mid-range hotels.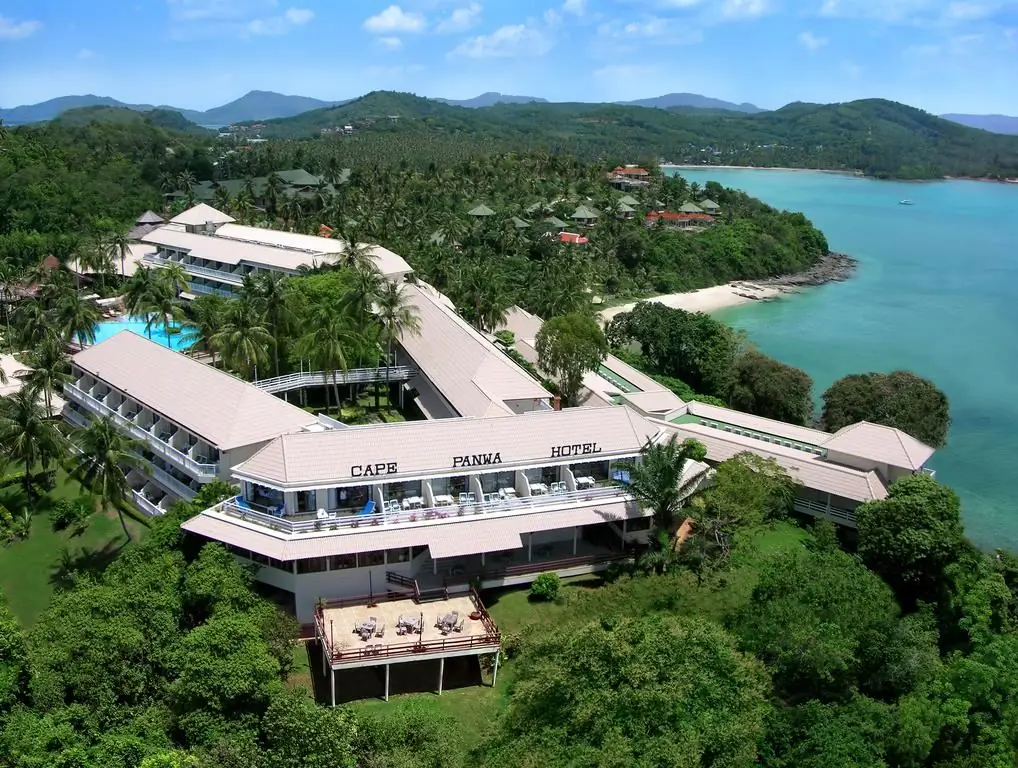 On Cape Panwa there are several beaches of different lengths: from two hundred meters to three kilometers. The famous Phuket Aquarium is also located there.
Most of the cape doesn't really look like a beach for tourists. So, at the pier there are military and private ships. However, for example, the Cape Panwa Hotel has its own private good beach. Besides,tourists leave a lot of positive feedback about Panwa Beach in Phuket.
Features of local recreation
Cape Panwa has a very good location, so monsoons are extremely rare here, and you can relax in silence and solitude almost all year round.
The main value lies in the opportunity to admire the stunningly beautiful wildlife. Palm trees grow on the shore, and beautiful views of the smaller islands open up. The weather here is the same as in Phuket. The best time to relax here is the period from November to March, when the weather is clear.
The fishing boats of local residents from the neighboring village are usually always visible off the coast, so people do not swim in these places.
Panwa Beach in Phuket, Thailand has several luxurious, expensive hotels. Their highlight - isolation, tranquility and serenity - an ideal option for those who want to retire and relax without fuss, in silence. The main drawback is the difficulties with transport.
How to get to Panwa Beach
The easiest way to get to Panwa is to take a taxi from Phuket Island Airport, which can be ordered directly at the airport through smartphone applications - Uber or Grab Taxi. Also, according to reviews of Panwa Beach in Phuket, it becomes clear that public transport cannot reach the destination. Other options besides taxis are car or tuk-tuk rentals. The trip from the airport takes just over an hour. Directly to the beach you can only walk on foot, since transport is closed.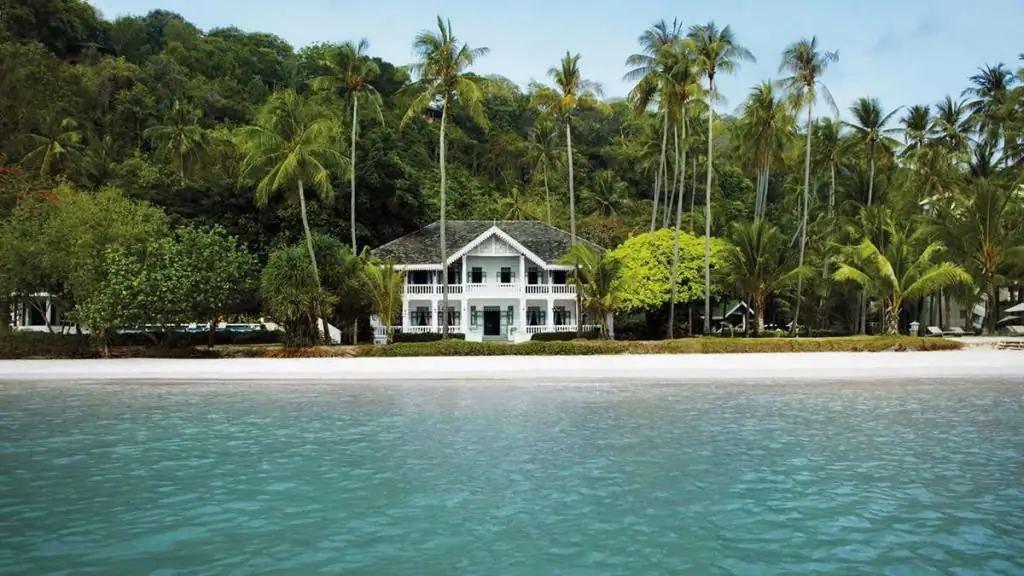 If you want to get there as quickly as possible, with comfort and with a fixed price for the trip, you should immediately order a transfer.
Beaches
On the cape there are several small areas along the coastline, which are commonly called collectively - "Panwa Beach". White sand lies on the shore, and the trees growing here create a shadow. However, the sun is strong, so it is better to use sunscreen.
Based on the reviews of Panwa Beach in Phuket, we can conclude that this particular place on the island is ideal for a secluded and quiet holiday away from the hustle and bustle. Therefore, families with children and lovers mainly relax here.
The beach is notable for its white sand and colorful landscapes. This is a paradise for lovers of a quiet, relaxed holiday.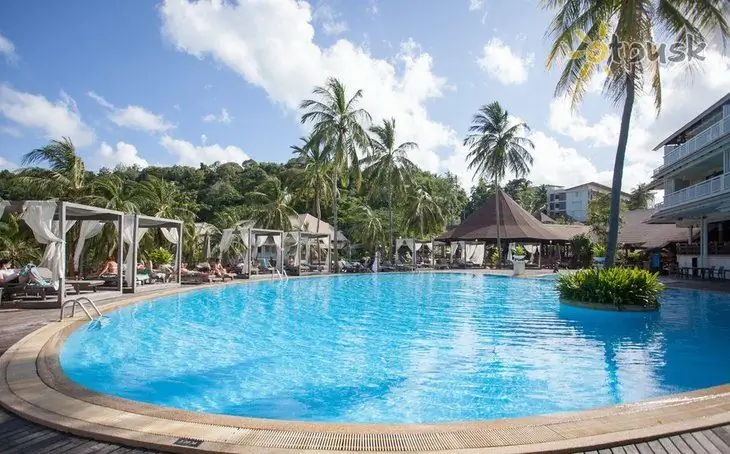 Among the shortcomings, one can note the strong severity of the tides, which makes it impossible to constantly swim in the sea. Also the bottom is rocky.
Where to stay in Panwe
Judging by the reviews of Panwa Beach in Phuket, this place is not popular with tourists. The main reason for this is problems with transport and its location, inaccessibility. However, in this part of Phuket there are several hotels of different categories, including expensive chain hotels with a worldwide reputation.
For example, you canstay in an elegant hotel from Raddison Blu Plaza or Pullman Phuket Panwa Beach Resort 5.
Respectable hotels, which are very often chosen by we althy vacationers, are Cape Panwa Hotel 5, Novotel, Sri Panwa, Panwa Boutique Beach Resort 4 and others.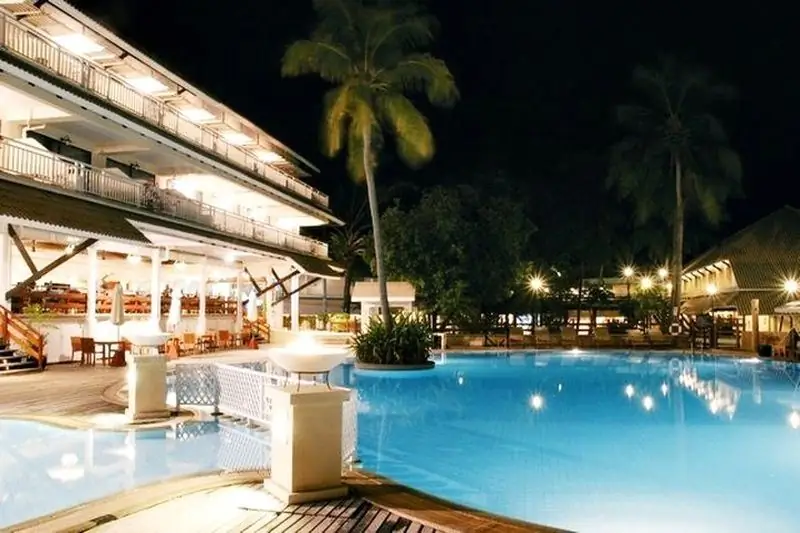 There are few cheap hotels here, but you can find a budget room at Baan Panwa or The Panwa Guesthouse.
In the west of Panwa Beach there are many private villas and apartments, some of which are rented out for long-term vacationers.
Cape Panwa Hotel Beach
In view of the increasingly popular holiday in this exotic country, tourists are often interested in what kind of beach "Cape Panwa" in Thailand. In Phuket, this beach is privately owned by the Cape Panwa Hotel 5. You can get there by rented car, taxi or motorbike.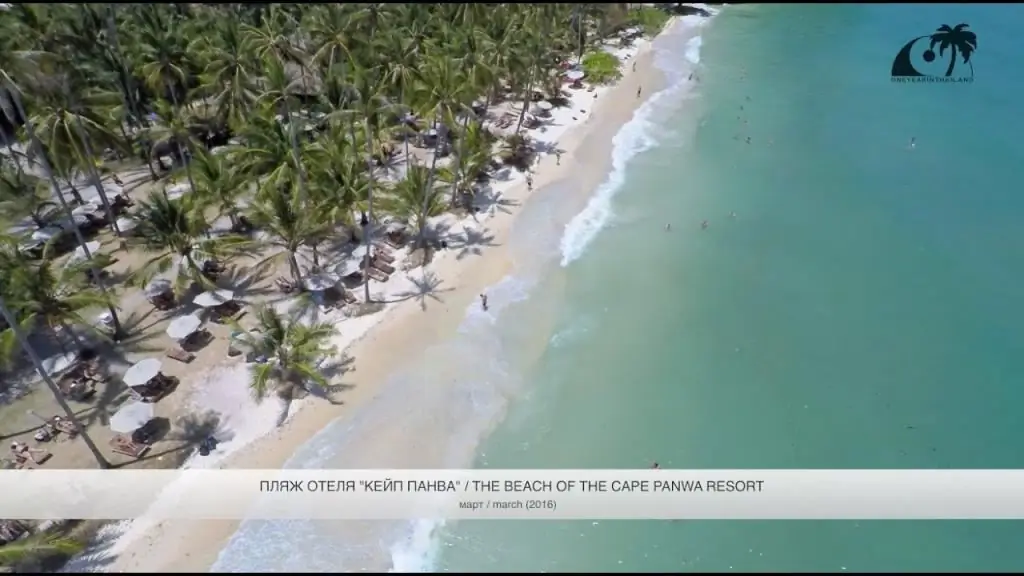 The length of the sandy beach "Cape Panwa" in Phuket is about 270 meters. The nature here is untouched, exotic, there are many palm trees. The beach is a paradise for lovers of a secluded and relaxing holiday.
Swimming is allowed throughout the beach, and the main swimming area is in the center. The sandy white beach has a gentle slope to the sea. Has its own beautiful pier.
There are sun loungers and umbrellas on the shore, the hotel has a swimming pool overlooking the sea. On the beach, you can have a good lunch in the cafe belonging to the hotel, whose waiters can bring the order directly tosun lounger.
During the high season, Cape Panwa Beach in Phuket offers a variety of activities for vacationers: snorkeling, canoeing and traditional Thai longtail boat, sea fishing. In addition, you can visit various excursions, viewing platforms; beauty and massage salons, spa treatments. And, of course, sunbathing and swimming, as well as taking beautiful photos.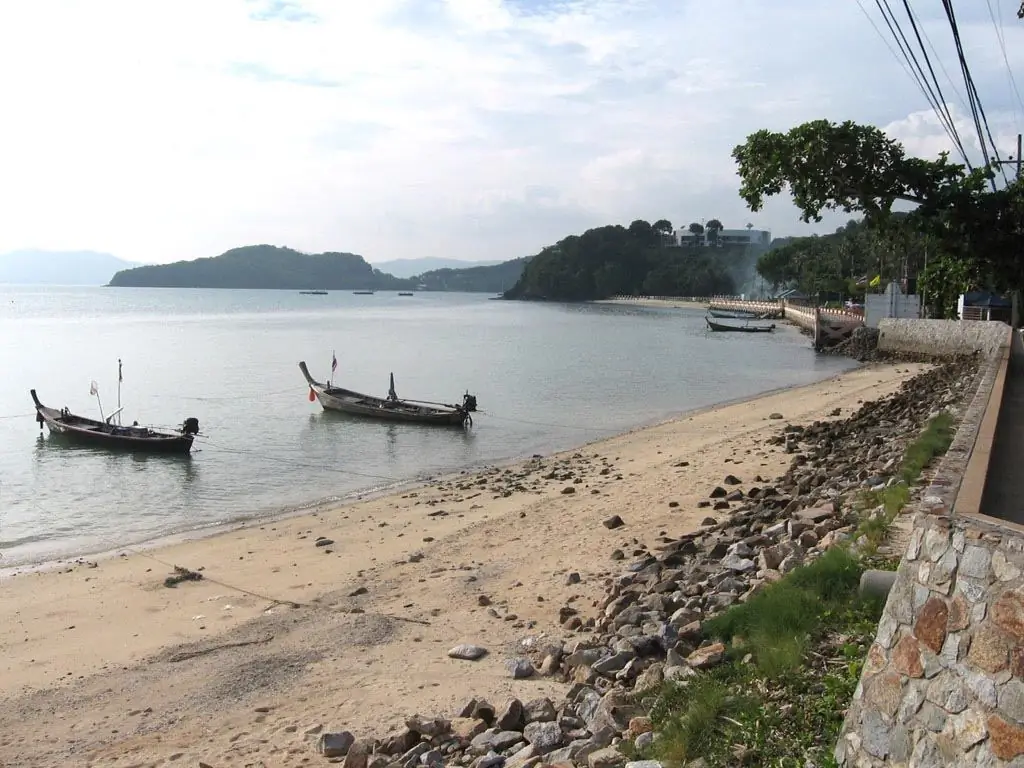 There will be less entertainment during the low season. You can visit some excursions, beauty and massage salons; doing yoga, jogging; read a book and listen to music. Most likely, it will not be possible to sunbathe especially, since at this time there are few sunny days. You can also go shopping and buy souvenirs.
Beach Reviews
Now there are many sites, including travel companies, sites about holidays, where tourists share their impressions of the holidays. Tourists leave a lot of feedback about the beach "Cape Panwa" in Phuket. As usual, there are different opinions about staying there, but most of the reviews are positive.
Many people note the beauty of the surrounding area - forest, mountains, palm trees and flowers, as well as silence, fresh air. They write that the hotel's beach is very beautiful and clean, the territory is always neat and tidy.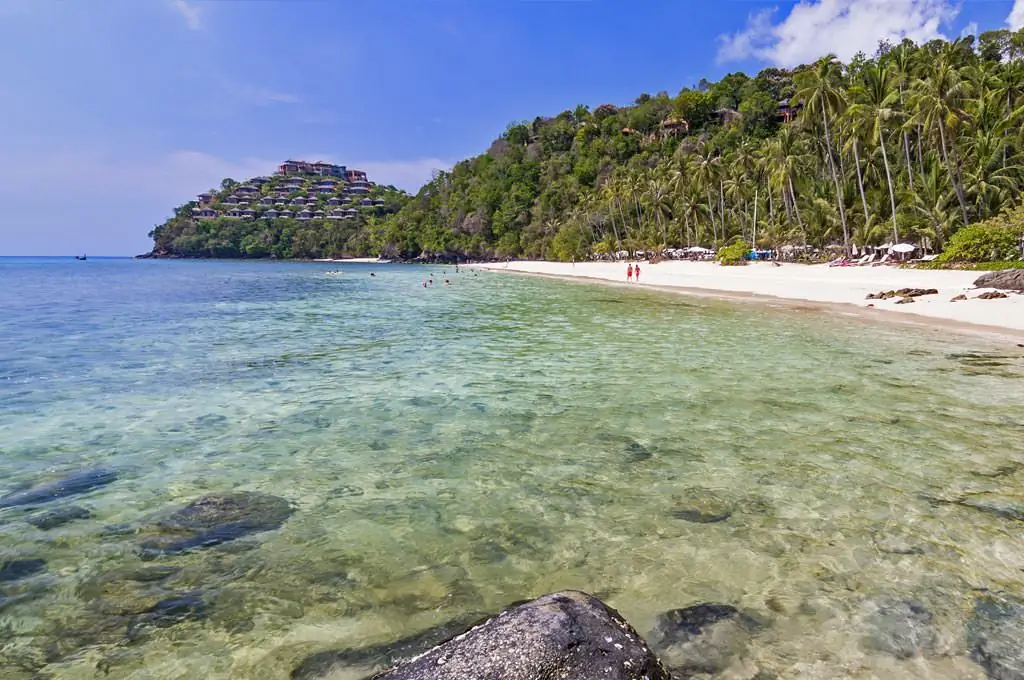 The low tide schedule is in the rooms of the Cape Panwa Hotel. You can swim for several hours every day. At low tides, you can see marine life in their natural environment: fish, crabs, sea urchins.
For food loversthere is a restaurant on the seashore where you can taste Thai and other cuisines of the world, a variety of drinks, while admiring the chic nature. Although they note that food prices here are higher than the average for the island.
Because the sandy beach is flat, it is great for jogging, walking, yoga and walking. Therefore, here you can often see Europeans jogging on vacation.
Entertainment & Attractions
There aren't many things to do at Cape Panwa. Basically, everyone comes here in search of a peaceful holiday in peace and quiet in the bosom of nature near the sea, away from noisy parties. In search of more outdoor activities, shopping and entertainment, tourists usually go to Phuket Town.
However, you can take a boat to one of the many nearby islets. Massage and spa salons are popular with tourists.
Perhaps the most interesting attraction of Cape Panwa is the local Aquarium with a huge number of different inhabitants of the deep sea. The Biological Center for Marine Research, which studies marine life, is also located here.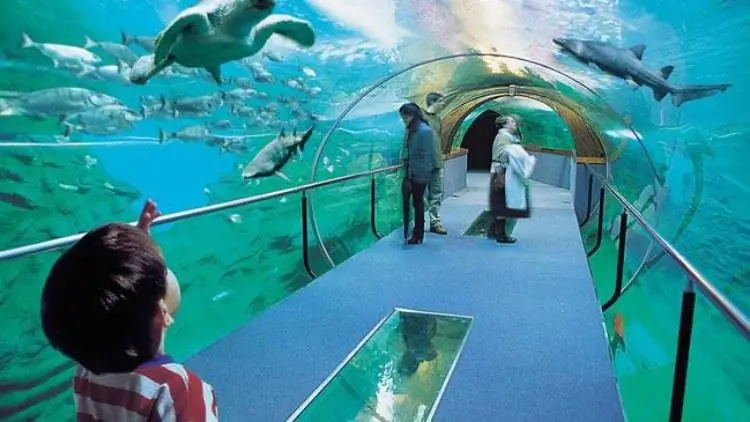 Phuket Aquarium is part of this science center. Rare species of corals, outlandish tropical fish, mollusks, huge turtles live here. The main attraction is a glass tunnel 10 meters long, passing through which tourists feel like they are at the bottom of the sea, because they are surrounded on all sides by glass, behind which various fish swim. The Aquarium will be interesting for all age categories. Heopen daily and the ticket is very inexpensive.
There is a café, a restaurant and a nautical-themed souvenir shop on the street nearby. Not far from the aquarium there is an observation deck with magnificent views of the surroundings and the bay with islands.
Recommended: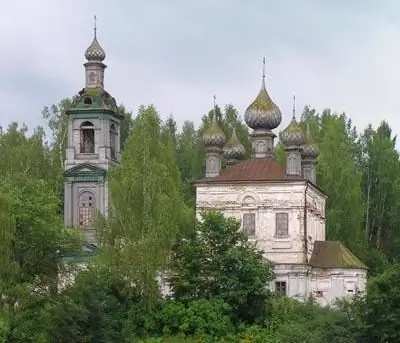 Plyos is a small Russian town located in the Volga region. It is considered one of the main tourist areas of the Ivanovo region. It is located on the right-bank hills of the Volga at the mouth of the Shokhonka River. Eighteen kilometers from this place is the city of Privolzhsk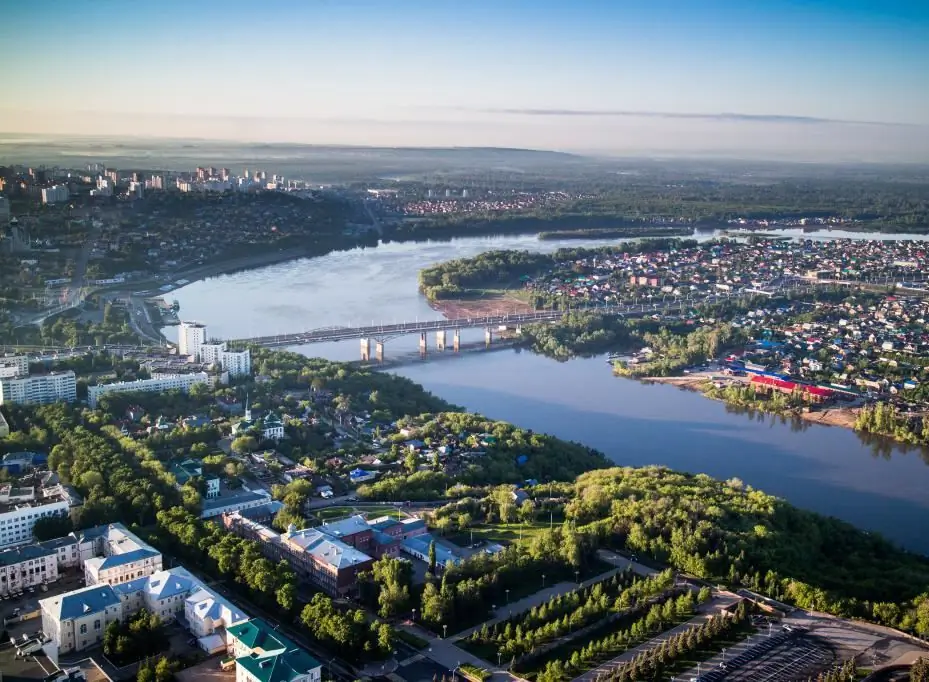 Ufa is one of the greenest cities in Russia. Millions of tourists from all over the country come here every year to see the beautiful parks of the village. After all, the honorary title of the greenest territory is assigned to the capital of Bashkortostan. There are many large park areas here, enveloping residential areas with a green cloud of freshness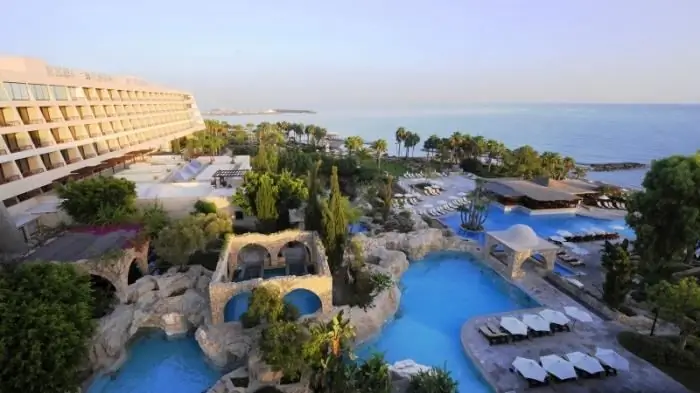 Limassol is a popular tourist destination. The city is located in the southern part of the island of Cyprus, which is washed by the Mediterranean Sea. This is a fairly large cultural, historical and economic center of the island. It is the second largest city in terms of size and population. The infrastructure is well developed here. There are interesting sights, historical monuments. As well as the warm sea and sandy beaches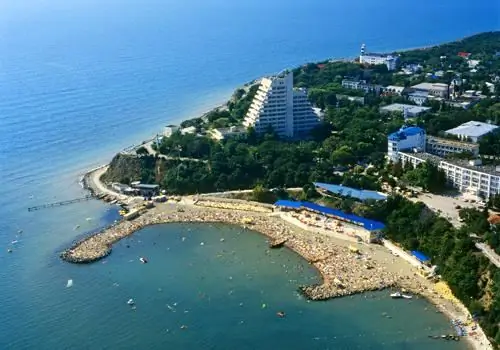 Anapa is considered a children's seaside resort. The beaches here are sandy, have extensive shallows. The total length of the coastal zone exceeds 50 kilometers. Near the recreational areas there are he alth camps, sanatoriums and guest houses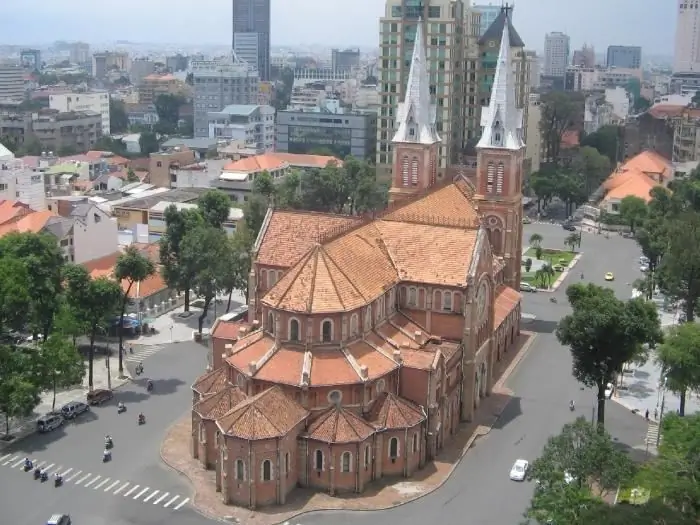 The modern capital of Georgia is a city with more than 15 centuries of history. It literally imprinted all those eras through which he passed, and froze in the form of architectural monuments, in the ruins of ancient palaces and in the greenery of nature that enveloped all this