Table of contents: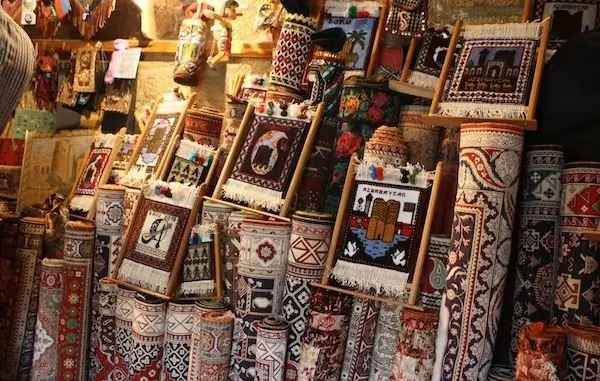 After the collapse of the USSR, Russian tourists explored the distant expanses of Egypt and Turkey. But now the country on the coast of the Caspian Sea attracts compatriots with its exotic nature, rich heritage and warm sea. Well, there are whole legends about the hospitality of the locals. If you are planning to visit the ancient capital, you will definitely want to buy something as a keepsake. After all, local markets and shops are full of all kinds of goods. What to bring from Baku as a gift? The question is not easy, since there are a lot of goods with a national flavor in the city.
Carpets
You can buy many attractive goods in Azerbaijan. If you do not know what to bring as a gift from Baku, it is worth remembering what the country is famous for. Carpet weaving has been the pride of local residents since ancient times. The capital even has a Carpet Museum, where you can learn a lot of interesting things about the creation of masterpieces by local craftsmen who have preserved the traditions of previousgenerations.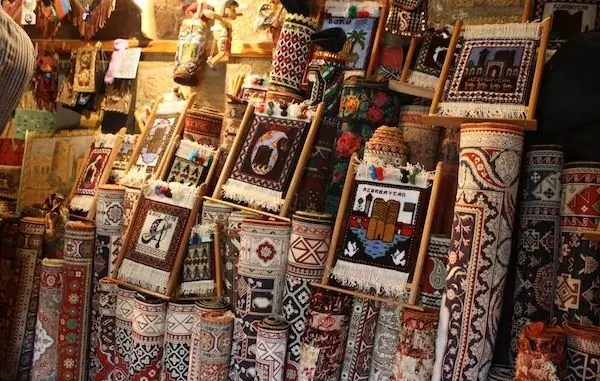 It is worth saying that the carpet is the most expensive gift from Baku. Its cost depends on the size, materials, complexity of weaving and other factors. Of course, sellers will talk about the fact that you have an old work in front of you. But it's not. It is forbidden to export historical values, and it is not easy to find them. The most expensive products are silk, but there are other options. Large selection of carpet products in the shops of Old Baku. Many tourists do not risk buying carpets of large sizes, because they are inconvenient to carry. But you can find more modest specimens. For example, tea rugs or carpet bags are popular. Such products reflect the culture of Azerbaijan and will be a great home decoration or wardrobe accessory.
Jewelry
What to bring from Baku as a gift to a woman? Of course, decorations. The capital is famous not only for carpets, but also for jewelers. The rich cultural heritage of the masters led to the formation of two independent jewelry schools: hatamkarlyg and shekebe. Products of specialists of the last school resemble the finest gold or silver lace. This technology of making jewelry is very complicated. It requires a lot of experience and skill. But it justifies the effort, the products are incredibly beautiful and airy. They shine in the sun.
No less beautiful are the decorations made in the hatamkarlyg technique. Outwardly, it resembles a mosaic of precious metals, from which an ornament is laid out. Such decorations are created for a long time, which is reflected in the price.products. Tourists recommend purchasing jewelry in specialized stores that provide all the accompanying documents, they will be needed when crossing the border.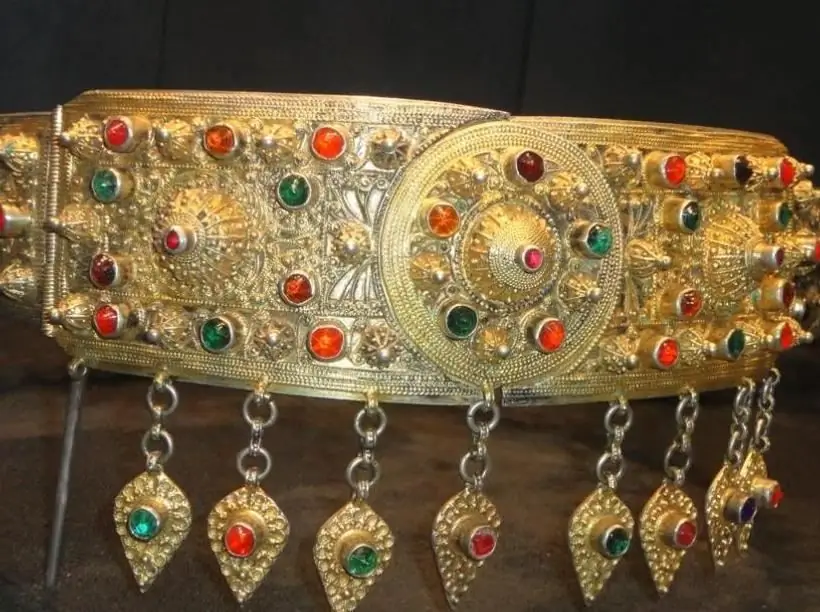 If you have not yet decided what to bring from Baku as a gift for a man, pay attention to souvenir weapons. Of course, it is not cast from precious metals, but decorated with semi-precious stones. Azerbaijani daggers can be a good gift for the stronger sex.
Dishes
What to bring from Baku as a gift for lovers of kitchen utensils? Experienced travelers recommend paying attention to Azerbaijani dishes. Local samovars are especially interesting. In total, more than 200 types are sold in stores. Among such a variety, you can find a samovar for every taste and color.
The hallmark of Azerbaijan is armudy. These are unusually shaped tea cups. The cost of dishes is determined by the skill of the author. On sale you can find crystal tableware with an unusual cut. No less attractive are fine hand-painted chinaware.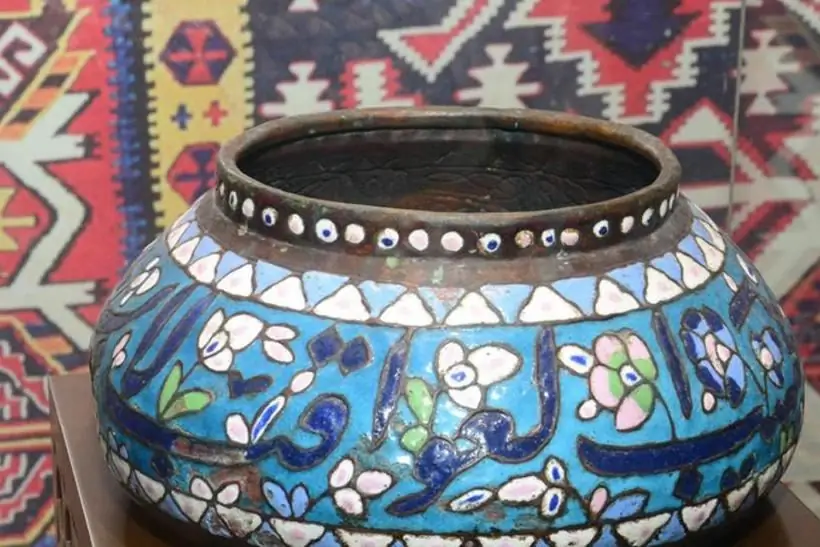 If you are afraid to take fragile products, pay attention to copper vases, plates, dishes with fine and fine chasing. Such items can be a great addition to the interior. They are sold in the shops of Old Baku.
What to buy as a gift in Baku from dishes? As a souvenir, you can buy painted sets and figurines. Most often, tourists choose chiragi lamps.
Clothes
What can you bring as a gift fromBaku? Experienced tourists recommend purchasing products made of natural silk or items of national clothing. The capital is famous for its natural fabrics, among which silk is of the greatest interest. It is of high quality in Azerbaijan. Thin and durable material is stunningly beautiful. It is used to sew national clothes embroidered with gold. If you want to bring something more practical, you can buy a scarf, shawl or tippet. An equally interesting option can be a vest that is worn over clothes. Curdu is sewn from velvet, satin and velor. Sometimes the vest is made on a fur basis or decorated with a fluffy trim. The main decoration of the vest is a stunningly beautiful embroidery.
Tourists often buy jcrabs as a souvenir. Thick handmade socks made of bright wool used to be an indispensable element of the national costume. Now it is used for its intended purpose.
If you want to buy a gift with a national flavor, pay attention to chariks. Beautiful embroidered mules with a pointed toe are a true embodiment of the East. Shoes are not only comfortable, but also beautiful. Craftsmen embroider slippers by hand with silk threads.
Textiles
A more practical gift can be home textiles, which will be useful in the house of any housewife.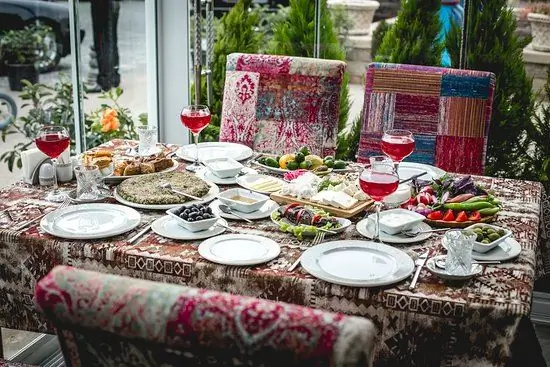 Most often, tourists buy tablecloths made of linen, decorated with national ornaments and fringes. Handicrafts are usually found in small shops. Large stores sell factory-made items.
Alcoholicdrinks
And what else to bring from Baku? You can buy alcohol as a gift if you pick up a souvenir for a representative of the stronger sex. No wonder local alcohol is popular. Azerbaijani wines and cognacs have long gained an excellent reputation.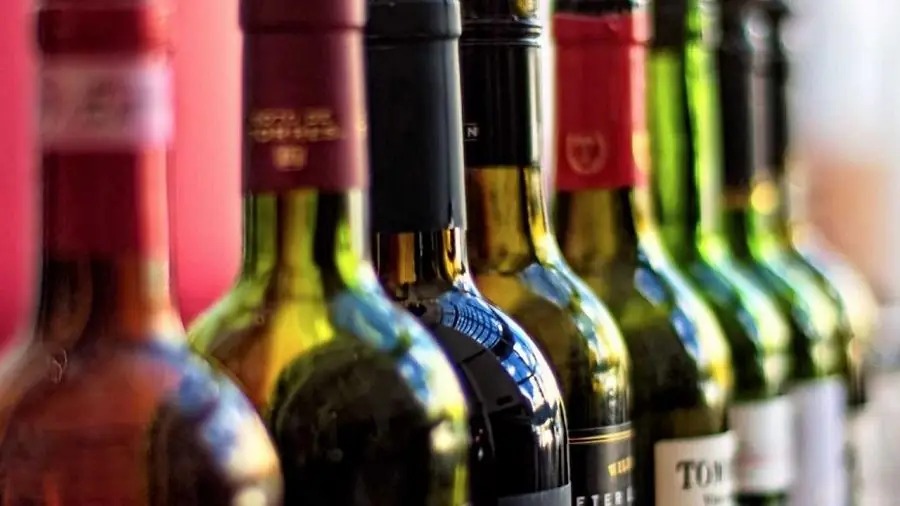 Experienced tourists recommend buying Shamakhi Cahors. The products of local factories are of high quality, since the production uses grape varieties brought from Europe and the best local varieties. Now wineries are being actively restored in Azerbaijan. A good gift, reflecting the local flavor, is wine made from pomegranate and quince. You can buy alcohol in company stores and private wineries. But do not pay attention to home-made products. "Wine on tap" is a scam, so you definitely shouldn't buy it.
Sweets
Sweets are the best souvenirs from Baku. What to bring as a gift for a sweet tooth? Notice the jam. In the markets you will find dozens of different types, among them there are more familiar ones made from cherries, strawberries or pears, and exotic ones - from white cherries, figs, mulberries and walnuts. Jam is sold not only in the markets, but also in stores.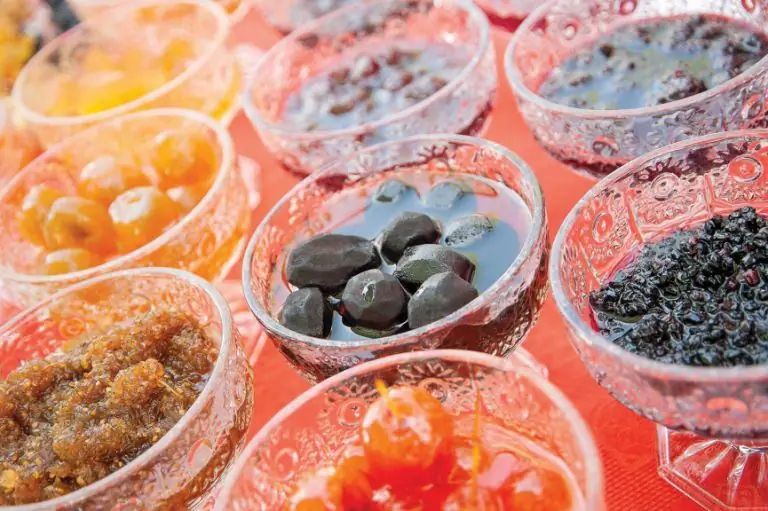 Of the local sweets, halva, baklava, shakir-bura are no less attractive. Desserts are prepared here according to traditional recipes that have been passed down from generation to generation. As you know, baklava is prepared in many countries of the East. But in Azerbaijan it has a special taste. For its preparationuse saffron, cardamom and honey.
Teas
As in other Eastern countries, Azerbaijan has its own rich tea traditions. Azersun Holding is considered the most fragrant and famous variety. The locals do not respect tea bags but offer them to foreigners. If you want to get a quality product, it is better to buy a package of loose tea, which will become the best souvenir with a national flavor. The choice of varieties in stores is very diverse.
Recommended: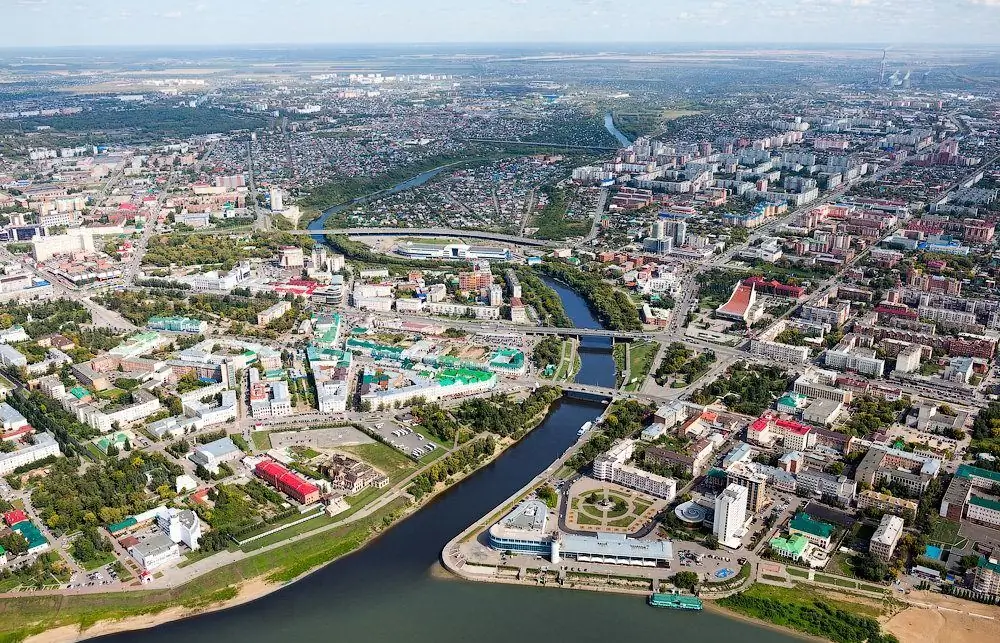 Where the Irtysh and Om rivers merge, the Siberian city of Omsk is located. It is a large industrial, scientific and cultural center. Everyone will be interested in visiting this city. Arriving there, the tourist invariably asks the question: what to bring from Omsk as a gift?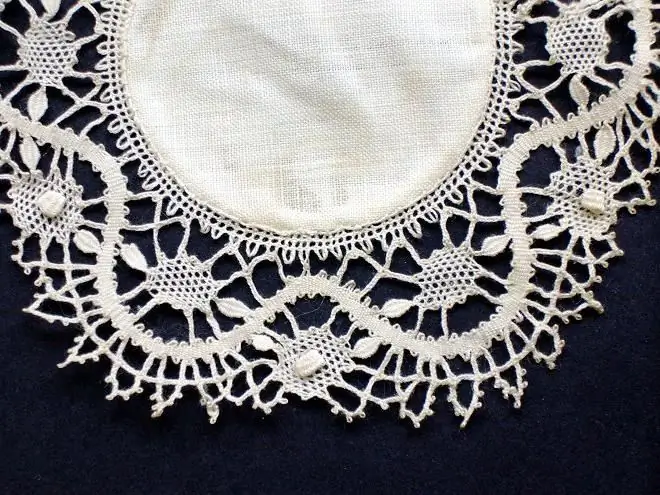 What do tourists bring from Cyprus? Wines, oil, lace, sea sponges, magnets, linen bags, bottle gourds painted with archaic patterns, T-shirts with inscriptions (and not always censored ones), tunics with Greek and Cypriot symbols, beautiful ceramics (door plates, dishes). As well as great impressions, bronze tan, good mood and bright emotions that you just need to share with loved ones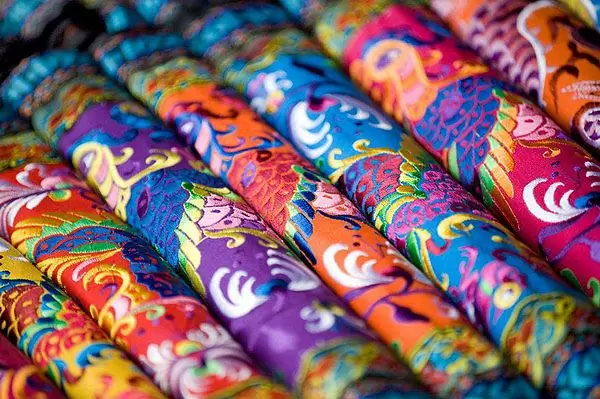 A vacation spent in a foreign country is not only an opportunity to see a lot of interesting things, but also a great opportunity to bring gifts. It does not matter where you are going, memorable souvenirs are an obligatory part of the program. They will not only remind you of a pleasant time spent, but will also become a useful tool in the household. What to bring from China as a gift?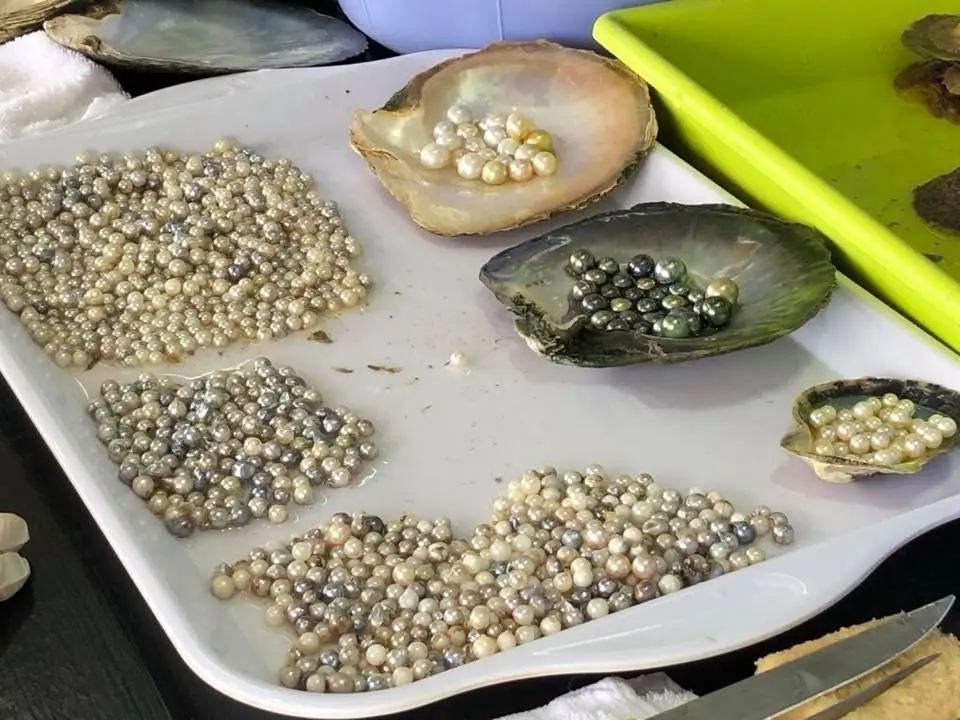 Vietnam is a South Asian country with a rich national culture and history, so a large number of tourists from Russia go there on vacation every year. And, if you just want to swim and take a break from everyday work, then go to Nha Trang. It is the beach capital of the country with attractive sandy shores, fun nightlife and excellent spa treatments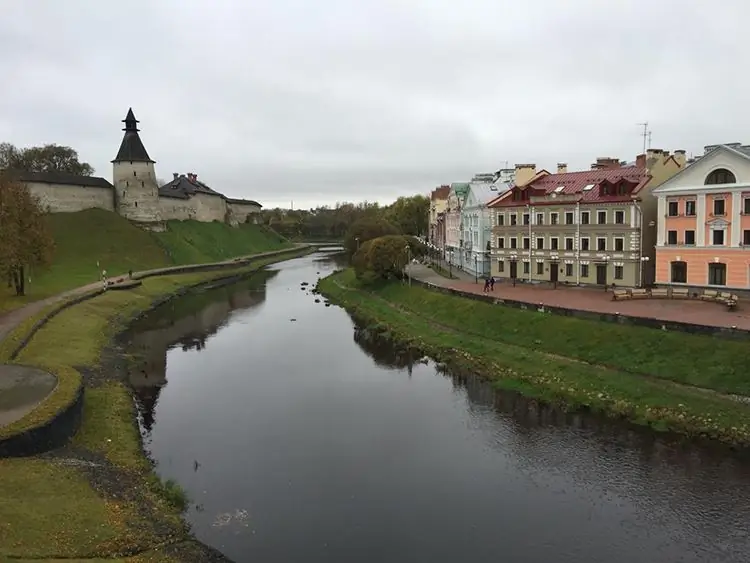 Pskov is rich in unique things that craftsmen make according to rules rooted in antiquity. All skills were passed down from generation to generation, so Pskov souvenirs are very valuable. Therefore, what was brought from Pskov as a gift should be kept as the apple of an eye, an analogue cannot be found. In Pskov, any store or souvenir shop is rich in gift ideas for every taste