Table of contents: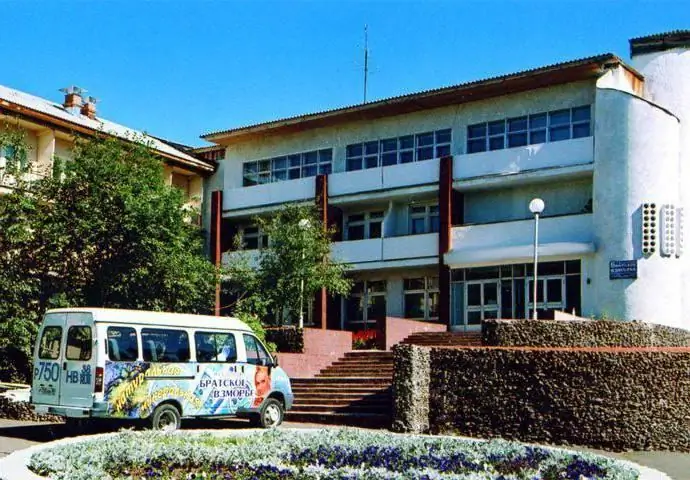 Irkutsk region is a great alternative for those who are looking for a place to spend their holidays. It is not at all necessary to travel to distant lands to find good service, amazing nature and the possibility of recovery. Why not visit a city called Bratsk? The sanatorium "Bratskoye Vzmorye" is a place where tourists from all over Russia have been coming for more than 50 years. Among the taiga forests, clean lakes, fresh air, this institution is located, which cordially opens its doors all year round.
Treatment Profile
Sanatorium "Bratskoye Vzmorye" is engaged in the prevention and treatment of many diseases. These include problems of the musculoskeletal tissue, digestive organs, diseases of the nervous system, metabolism, kidneys, etc. If you have diseases of the heart, blood vessels, respiratory organs, nasopharynx and oral cavity, gastrointestinal tract, then they will definitely help you here. There is also a rehabilitation department in the sanatorium, which is intended for patients after operations for pancreatitis, peptic ulcer, removal of the gallbladder, diabetics.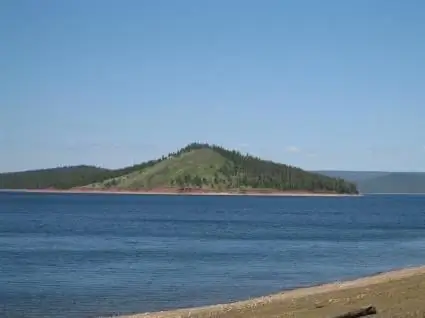 "Brotherly Seashore" - a sanatorium where you can go through clinical and biochemical,functional research. The list of medical services of the institution also includes various he alth-improving procedures. These are therapeutic baths (whirlpool, mineral, with medicines), speleo-, magnetotherapy, mud therapy, therapeutic showers (circular, Charcot, ascending, underwater). There is also a dental office, a treatment room for drug treatment, droppers and injections. Sanatorium "Bratskoye Vzmorye" offers patients and physiotherapy. Reception is conducted by the urologist, the psychotherapist, the surgeon. You can undergo cleansing procedures such as microenemas, gum irrigation, gastric lavage, etc. Various inhalations are offered to patients: with herbs, alkaline, with medicines, with mineral water.
Natural Healing Factors
The sanatorium "Bratskoye Vzmorye" enjoys well-deserved popularity among Russian tourists due to the natural source of mineral water "Bratskaya". Two wells are located right on the territory of the institution.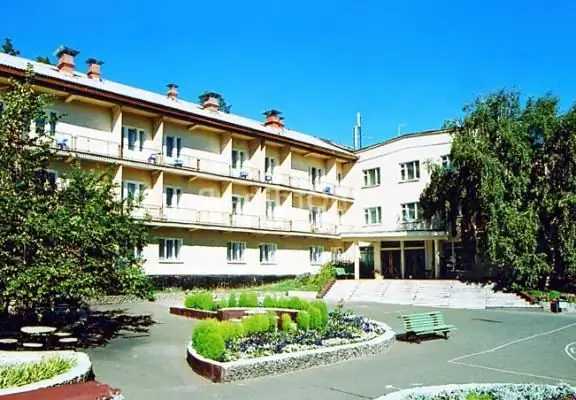 Climatotherapy also attracts patients. The air on the seashore is healing and clean. Mud therapy is another popular activity of the sanatorium.
Rooms
Sanatorium "Bratskoye Vzmorye" is a complex consisting of two bedroom buildings, a dining room and a medical department. All of them are connected by warm transitions. Guests are offered accommodation in standard rooms and suites. All of them are comfortable and clean.
Standard rooms are single and double. Each has comfortable beds, a wardrobe, a table with chairs,refrigerator, TV, bathroom with bathtub or shower.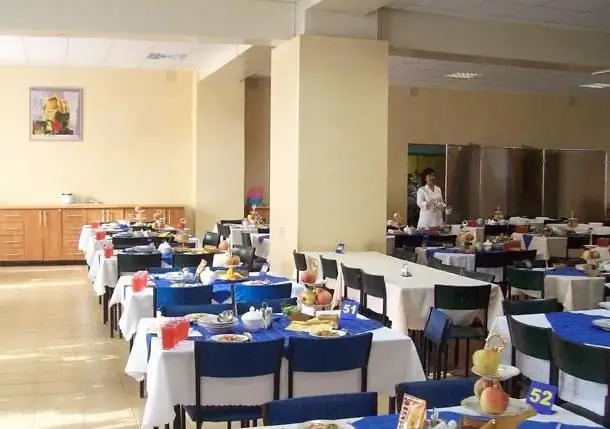 Suite category rooms are represented by the following options: No. C-204, C-221, C-322, A-206, A-209, B-300, A-302, C-306, A-307. All of them are two-room, consisting of a living room and a bedroom. They are fully equipped with various furniture and household items depending on the type: sofa bed, bed, heater, kettle, dishes, TV, refrigerator, clothes dryer, hair dryer, wardrobe, etc. Some have a shower in the bathroom, there are also rooms with a Jacuzzi.
Food
The sanatorium "Bratskoye Vzmorye" receives good reviews regarding nutrition. It has its own dining room, which operates on a custom menu. Meals are provided 4 times a day. A specific diet is prescribed by a doctor. Guests staying in suites can use the banquet hall. An extended custom menu has been prepared for them.
Leisure and recreation
Camp "Brotherly Seashore" is waiting for guests all year round. And at any time you will find something to do here, except for recovery. For tourists there is a gym, a bathhouse, a cinema hall, a library. You can play table tennis, checkers, chess, billiards, darts, mini golf. Guests are invited to visit the bowling club, the Solnechny pool, and the local drama theater. The sanatorium provides an opportunity to order excursions around Bratsk. Concerts and dance evenings are regularly held here.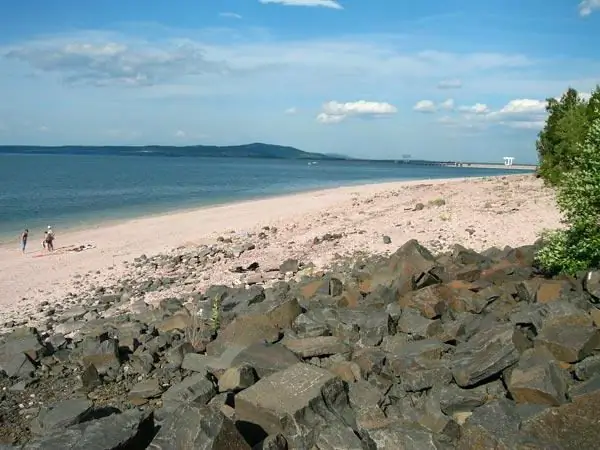 Winter holidays in a sanatorium are commendable. Tourists canarrange golf on ice, go skiing, have fun riding the slides. In summer, you will be happy to go on a picnic, go yachting, play tennis, volleyball, relax on the beach.
Prices, contacts, additional information
Sanatorium "Bratskoye Vzmorye" offers quite reasonable prices. It all depends on which tour you choose. Prices start from 2400 rubles per day for one person.
On the official website of the sanatorium you can find phone numbers by which you will find out all the information you are interested in. There is both an email address and a feedback form.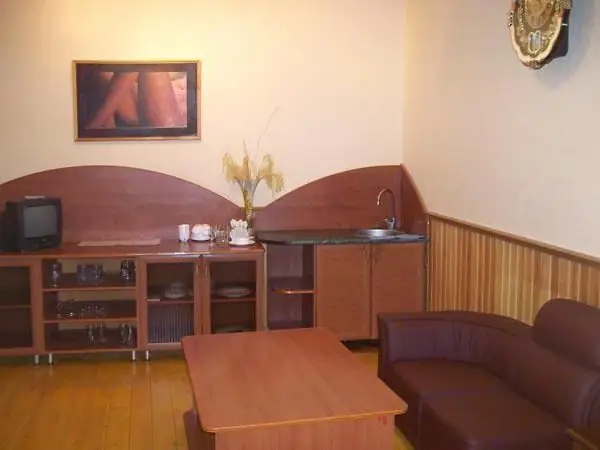 Many tourists are interested in how to get to the sanatorium "Bratskoye Vzmorye". There are different options here. If you are traveling by train, you need to get off at the platform at the Padunskiye Porogi station. Then transfer to the bus. "Brotherly Seashore" is not too far away. But from the railway station you will first need to get to the bus station. And from there, take bus number 2 to the sanatorium.
If you travel by bus, there is no direct flight to the bus station of the Padunsky district. You will first need to get to the bus station in the city of Bratsk.
If you wish, you can order delivery from the administration by transport.
Sanatorium "Bratskoye Vzmorye" provides additional services to its guests. For example, "Wedding number" for newlyweds. This refers to a luxurious night for newlyweds in a suite with a jacuzzi. This pleasure costs about 7000 rubles. This amount includes festive decoration of the premises,breakfast in the room and champagne.
If desired, guests of the sanatorium can rent a picnic area - a cozy gazebo with a barbecue, a table and benches on the seashore. The cost of this service is about 2500 rubles.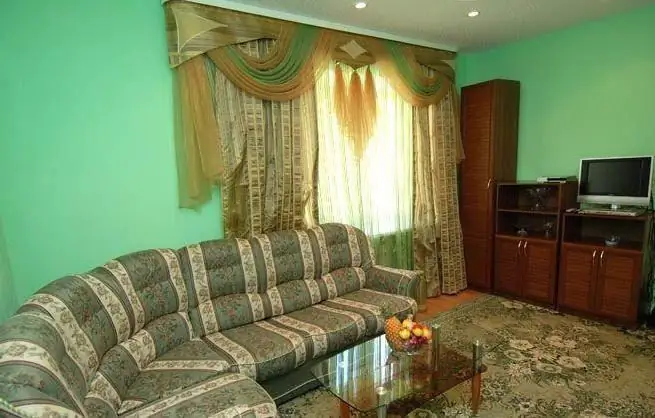 The sanatorium also provides the opportunity to hold receptions, various conferences, business meetings. You can rent a cinema or conference room for 700 rubles per hour.
Tourist Opinion
People who have been here describe the resort as a good place to spend their holidays. They admire nature, beautiful landscapes, the possibility of walking in the fresh air. Many note professional medical procedures that give good results. The feeding of squirrels, which are very numerous in these parts, left a particularly pleasant impression. Food is valued differently. As minuses, cosmetic rather than major repairs of the premises are also noted. In addition, some had difficulties with how to get to the Bratskoye Vzmorye sanatorium. Reviews say that if you want to save time, the best solution is to take a taxi.
Siberian nature is a magnet for vacationers
Siberian land leaves a special impression. It is unique, solemn, unforgettable. This region is recognized by all Russians as rich and beautiful. It is nice and free here at any time of the year. Summer gives the opportunity to walk, swim in the sea, pick berries and mushrooms. In autumn, the nature of the region is painted in amazing colors. Meadows, ponds, leaves of trees seem to be shrouded in a special radiance. In winter, there are great opportunities for recreation and active pastime. And in spring, nature comes to life again to give tourists who come here joy, vivid emotions and good mood.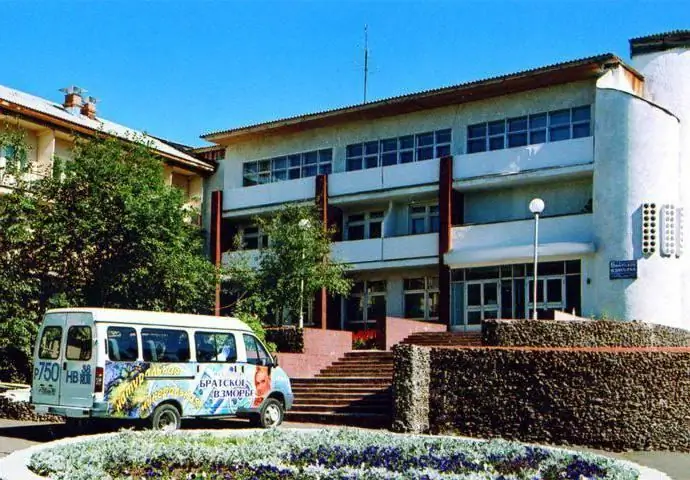 If you want to have a great and useful vacation, then you can safely choose this wonderful resort. There is everything that is needed for the happiness of a tourist who wants to combine relaxation with recovery. You will be met by professionals, true experts in their field, at your service a huge range of procedures and medical examinations. The rooms are always clean, comfortable and cozy. Nutrition fully meets the needs of those who support a therapeutic diet. Pleased with the choice of dishes from the menu. There are enough options for leisure activities. Throughout the year, the spa hotel offers various promotions that will allow you to save money. For example, before the New Year, the administration always makes a discount on vouchers (minus about 7,000 rubles from the regular price for 14 days of rest). There are promotions for mothers with children. Almost every month there are "lucky days" when there are decent discounts.
Welcome to the Brotherly Seashore!
Recommended: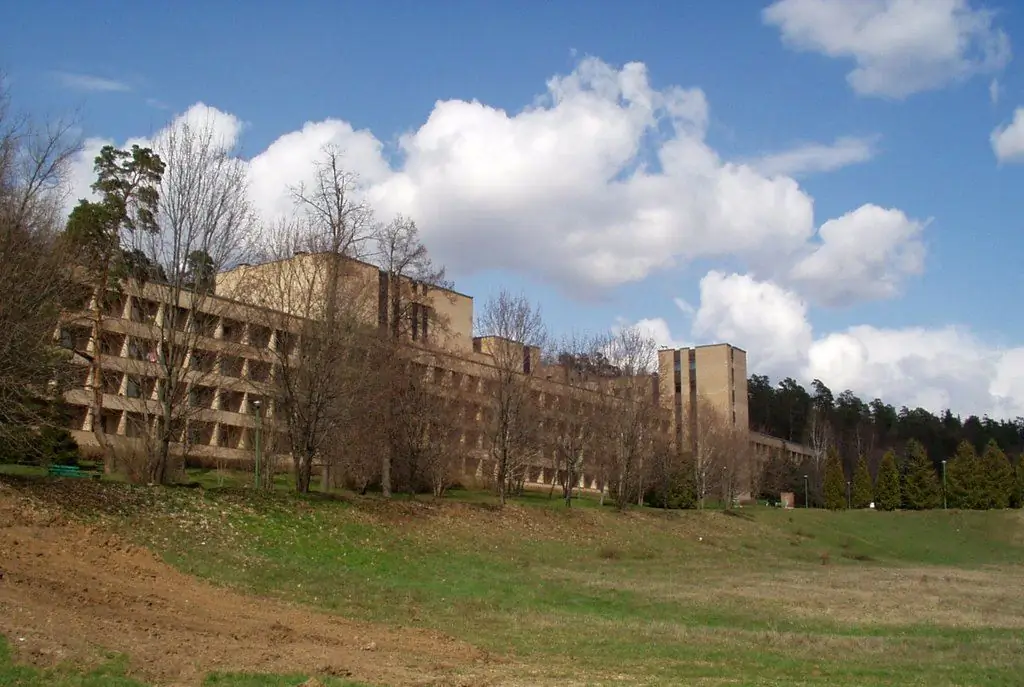 Sanatorium "Semenovskoye" is located in the Stupinsky district in the south of the Moscow region. The he alth resort is located away from busy roads, in a forest on the banks of the Lopasnya River. This is one of the picturesque corners of the Moscow region. Many people are interested in information about the conditions of rest and treatment, as well as prices for tours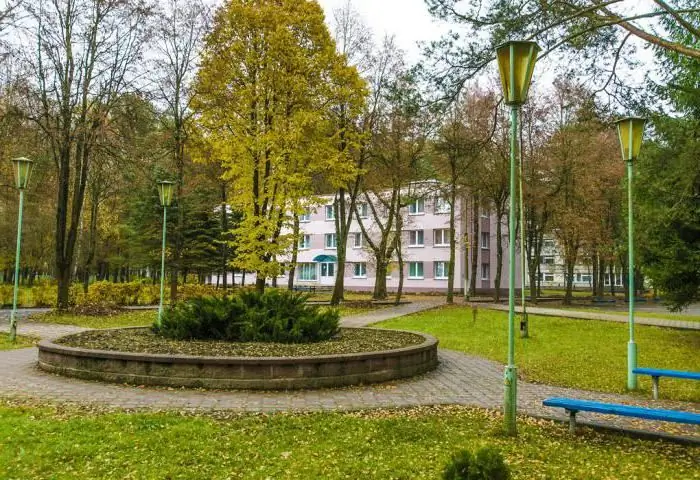 There are many different sanatoriums in Belarus, which are located in almost all regions of the country. In Grodno, for example, there is "Neman" - a sanatorium specializing in a fairly wide range of diseases and offering the most modern treatment technologies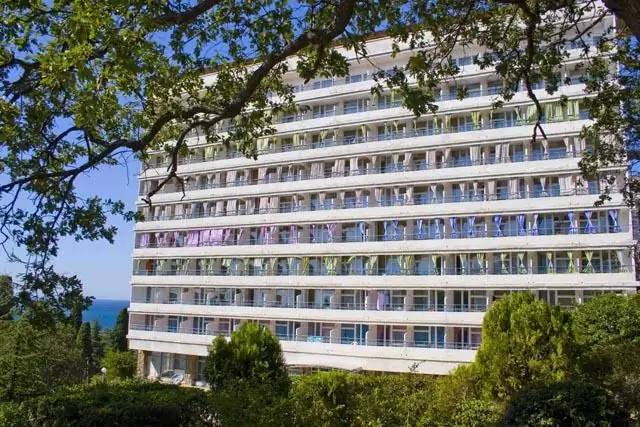 Sanatorium "Miskhor" provides treatment for diseases of the nervous system, respiratory system, circulatory system, endocrine system, eating disorders, sleep disorders and metabolism. The six-storey medical building located on the territory of the sanatorium is equipped with modern equipment. Physiotherapy, laser therapy, paraffin treatment, aromatherapy, relaxation therapy, acupuncture, functional diagnostics and much more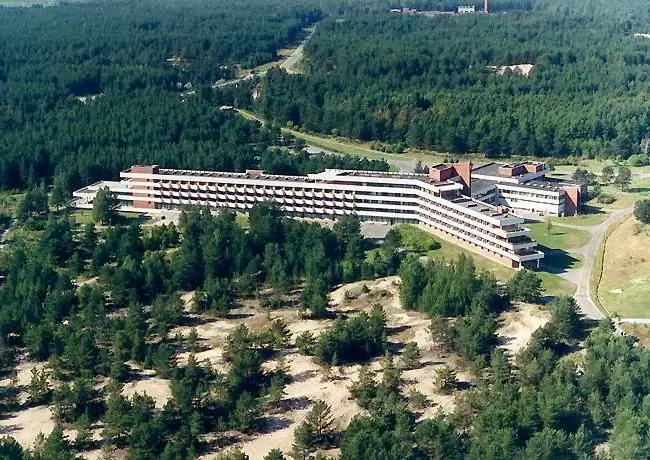 In 1979, the sanatorium "Dunes" (Leningrad region) was founded, which received wide publicity in the Soviet years. Many people from different social strata came here to rest and improve their he alth. The recreational facility is still no less popular and specializes in rehabilitation, preventive and spa treatment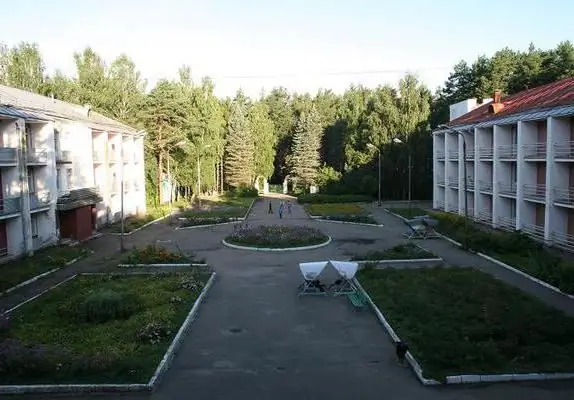 Sanatorium "Krasny Bor" is located in a beautiful place near the ancient Russian city of Smolensk. It stands among centuries-old firs and pines, snow-white birches and mighty oaks. In winter and summer, everything here is literally permeated with the unforgettable fabulous beauty of nature