Table of contents: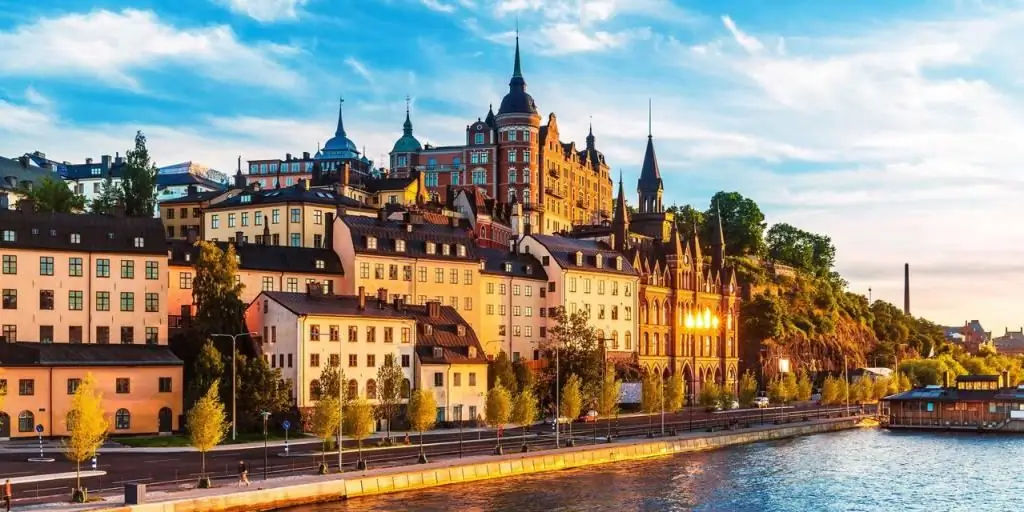 The capital of Sweden, Stockholm is very popular with tourists. A large number of attractions are concentrated here. A trip to this city is not cheap, so travelers often wonder where to eat inexpensively in Stockholm? In the article, we will present several popular establishments that prepare quality food for a moderate fee.
Where to eat cheaply in Stockholm?
As in every city, there are a large number of fast food outlets serving good food. However, if you want to relax in comfort, then this is not the best solution. You can try unusual and delicious dishes in local restaurants and cafeterias. There are many budget establishments with a varied menu.
As you know, taxes are quite high in Sweden, so it is not surprising that the prices here are appropriate. For lunch in a restaurant, on average, you will have to pay 600 - 800 Swedish kronor (4300 - 5900 rubles). If you ate in a budget institution, then the price can be from 100 to 150 kroons (700 - 1100 rubles). The cheapest snack is the shops that sell fast food. Such a lunch will cost around 80 crowns (600 rubles).
Fast food in Stockholm
Even if you can afford a decent restaurant, don't hesitate to try the local fast food. The most popular example of such food is hot dogs, which are sold in shops called Pressbyran. These can be found at almost every metro station. In addition to buns, hot dogs and good coffee, they sell newspapers and travel tickets. Promotions are very often held here, so a coffee with a hot dog or a bun will cost about 30 SEK (220 rubles). Agree, quite a budget solution for a traveler.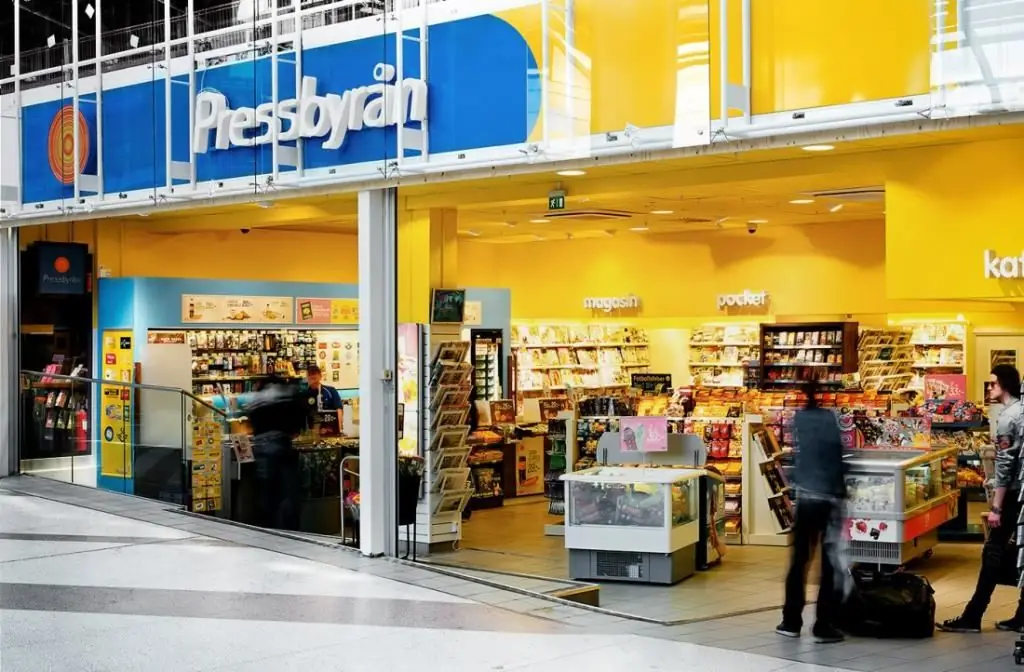 Mobile food trucks called Food trucks are also rapidly gaining popularity. This is a great solution to the problem of where to eat inexpensively in the center of Stockholm. They sell a wide variety of food. You can try both Chinese and Indian cuisine, as well as many other goodies.
Most often they are located in places with a large flow of people. Customers do not complain about the quality of food. As for prices, you will have to pay approximately 100 kroons (730 rubles) for a hot dish. Each dish has its own serving size.
Mom's Kitchen
Eating a hot dog in the winter in Stockholm is not the best solution, so let's look at one very popular restaurant where you can eat inexpensively. The portions here are large, and for water andbread is no extra charge. Many customers note that this place has a very varied menu. To eat together, you will need approximately 220 SEK (1600 rubles). For example, hot with a side dish and some light salad will cost you 90 crowns (660 rubles). Cutlets with vegetables and mushrooms, served with an incredibly delicious lingonberry sauce, will cost 108 kroons (790 rubles). For a delicious cappuccino, you will have to pay less than 26 crowns (190 rubles).
The cafe itself is small, so customers never stay long here. The staff is friendly and always willing to help you with your order. The visitor can independently choose food that is heated in a microwave oven and then served to the table. It happens that there are no empty seats, but it is unlikely that you will have to wait long.
Cafe at the Unibacken Museum
If you plan to visit this museum, be sure to visit its cafe. In Stockholm, this is a very popular place with an unusual design. Designers designed it in the style of an old circus.
Here you can have a snack with the famous Swedish meatballs, served with jam and mashed potatoes, as well as sweet toffees, which are loved by both children and adults. In addition, the window offers a beautiful view of the canal.
Kajsas Fisk
This place is suitable for seafood and fish lovers. The institution is recommended by both the local population and tourists who have been here.
The establishment employs experienced chefs with more than 30 years of experience. During their work, they managed to create a lot of uniquerecipes. For example, seafood soup, which is known to many foreigners. Here it is very thick and rich. Most visitors say that they cannot make such a soup on their own. This dish is the hallmark of the restaurant, because those who tried it for the first time will definitely come back here. It is made with shrimp, fish broth and mussels, and mayonnaise is added at the end.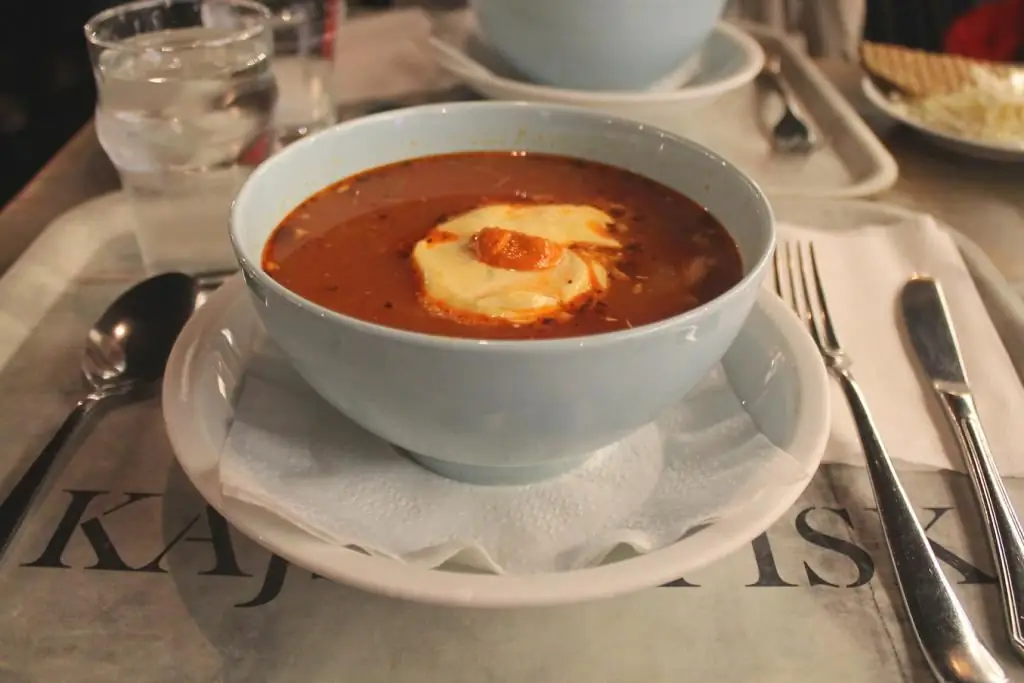 Cafe Amida
Do you still not know where to eat tasty and inexpensive in Stockholm? Then go to this cafe. It is close to the train station, so the trip will not be long.
Very tasty food is served here, and the menu is distinguished by its variety. In addition, the prices here are low. Lunch for two people will cost about 200 kroons (1500 rubles). If you order falafel with drinks for two, then you will have to pay about 150 crowns (1100 rubles).
Tea and coffee are free and portions are quite large. If it's warm and sunny outside, you can sit outside, as there are tables not only inside. The restaurant opens at 10:00, so it serves breakfast, lunch and dinner.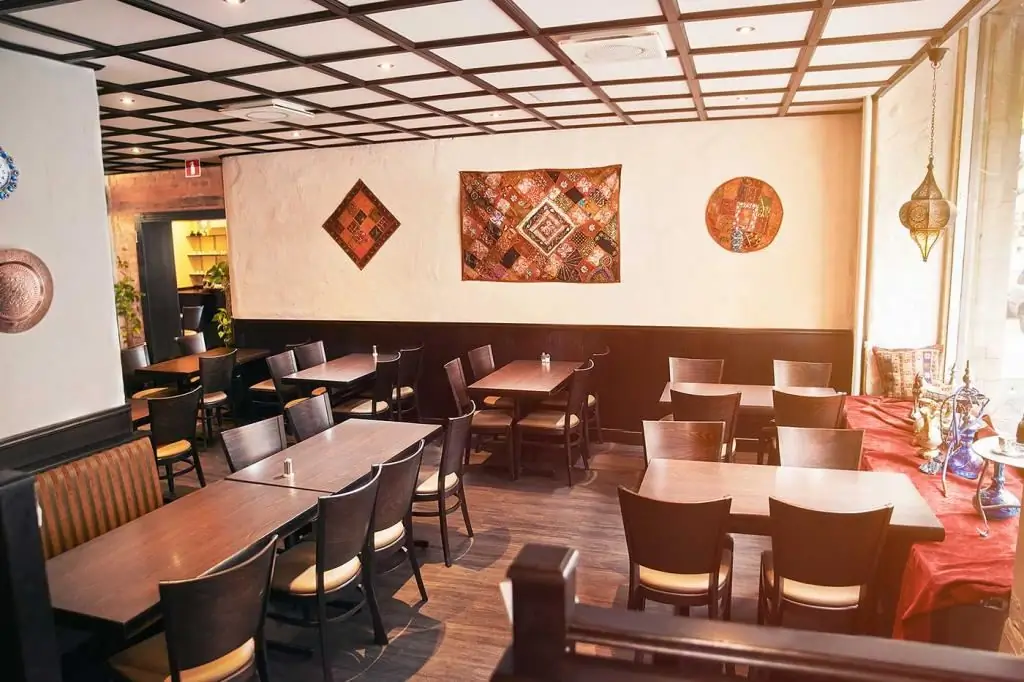 Fast food at MAX
This is a good alternative to the well-known McDonald's. It is believed that here is the best fast food in the city. Sweden is the fifth most expensive McDonald's food, according to statistics, so it's not in high demand.
The same establishment has large portions and a varied menu. And also verydelicious coffee, free toilets, internet access and fairly affordable prices. What else does a traveler need?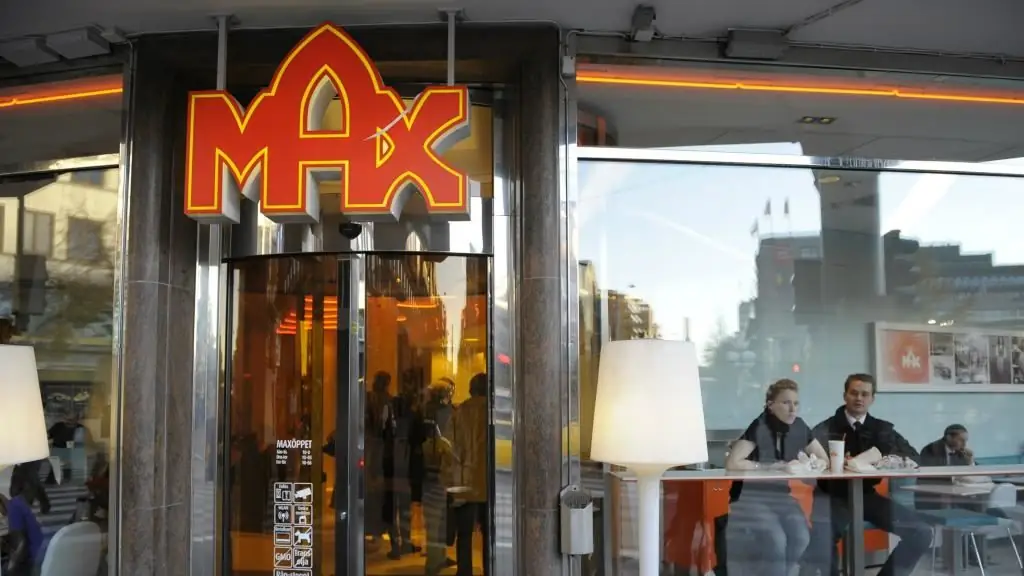 Nystekt Stromming
Everyone knows that the traditional product of the country is herring, which is sold in special mobile wagons. Finding them is not difficult at all, one of them is located right at the entrance to the old part of Stockholm. Prices in mobile trailers are very low.
For example, about 40 crowns (290 rubles) will have to be paid for an ordinary sandwich with black bread and herring. If you add mashed potatoes to it, then it will cost 78 crowns (570 rubles). The client here can be offered rolls with herring and shawarma with fish.
If you just want to have a snack, it is better to give preference to sandwiches with herring or unusual rolls. And if you need a full meal, you can order mashed potatoes with fish, salad and pickled cucumbers. Near the trailer there are always tables where customers sit.
These stalls are easy to spot with their bright yellow fish-shaped sign. In such shops, fried herring is much cheaper than in other places in the city.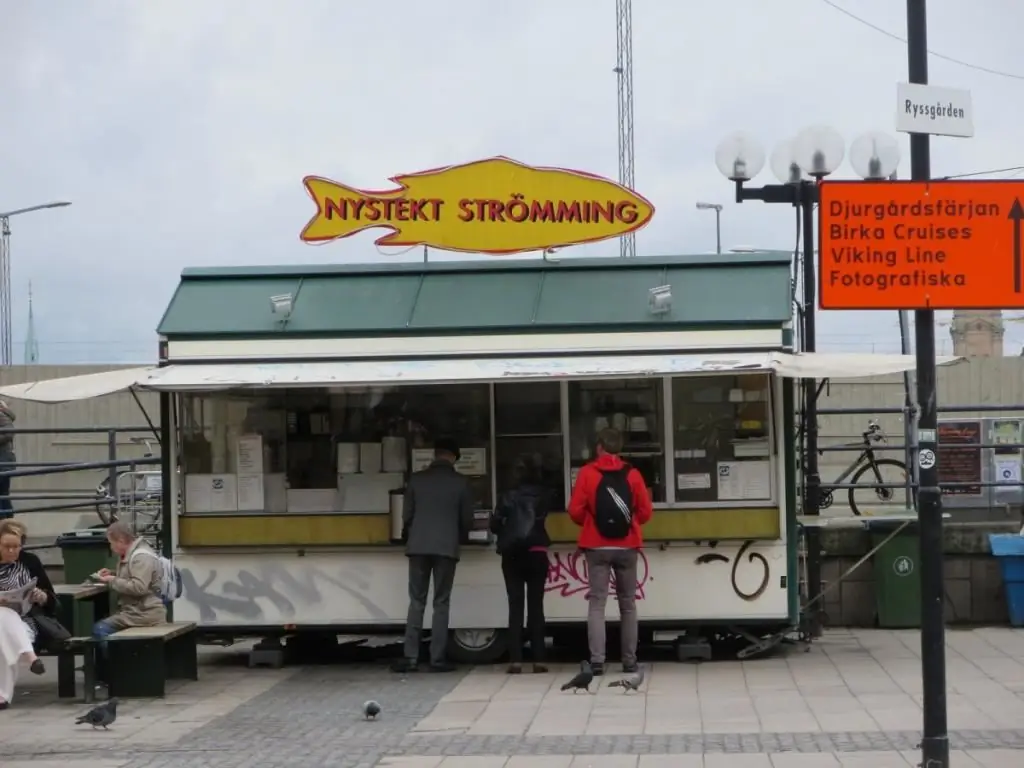 Fuori Di Pizza
If you want to warm up in Stockholm in winter and also have a bite to eat delicious pizza, be sure to go to this place. Visitors claim that they serve the best pizza in the whole country. Very thin dough, lots of toppings and amazing taste.
If a visitor orders main courses, wine is served with them. You can also hereorder not just an ordinary pizza, but closed or in the shape of a semicircle.
Falafelbaren
Where to eat cheaply in Stockholm? Of course, in this bar. Very tasty falafel and pitta are sold here. Each dish is prepared with soul, fresh products are always used for cooking. Here, democratic prices, so there are a lot of visitors.
Now this place is one of the best in town. The bar opened its doors in 2012. Then it was a small kiosk that could move around. But just a year later, the first institution opened in Stockholm.
If you ordered falafel, you will be served red cabbage, tomatoes and cucumbers with it. You can also order potatoes with caramelized onions. Only organic products and natural spices are used for dishes.
If you decide to try pitta, the chef will cook it for you in a real stone oven. It will be prepared with rapeseed oil, which is produced in Sweden. Thanks to this technology, the bread is very tasty. There are always sauces on the tables, which were prepared according to original recipes.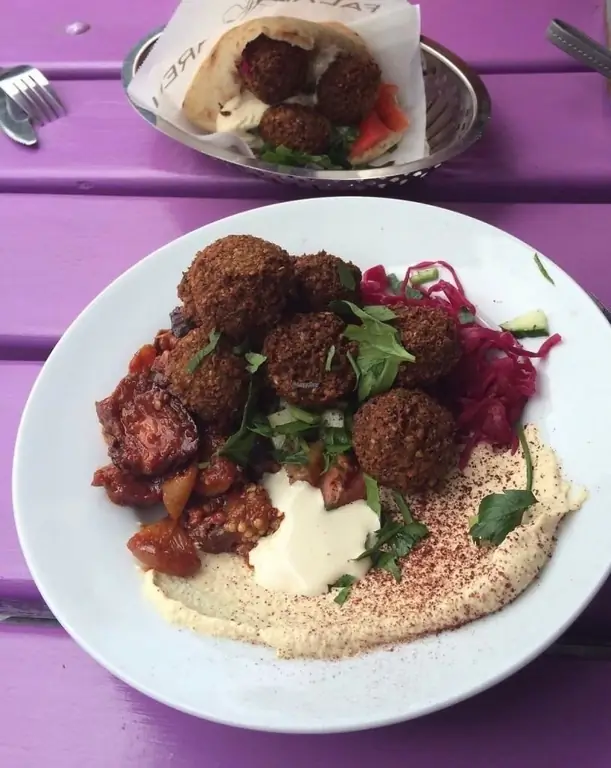 Institution Hermitage
Worth a visit for lovers of vegetarian cuisine. It works according to a simple scheme - the client pays money, and then chooses any dish he likes. On the menu you will find many treats of bread, vegetables and a large number of sauces.
If you want to have a bite of pastries and also order some kind of drink, you will have to pay separately. Drinks include coffee, tea, non-alcoholic beer and delicious lemonade. There is no need to pay for ordinary water with mint or lemon. Separately, you can order soup, which will cost 50 SEK (370 rubles).
The quality of food is very monitored, it is always fresh, as there is a large flow of customers. Having paid only 130 SEK (950 rubles), the visitor can choose any treat and in any quantity, so it is very profitable and convenient. There are delicious desserts here, among which pies stand out.
La Neta
A popular Mexican restaurant where you can buy five small tacos with a variety of toppings such as chicken, pork, beef, guacamole.
For this you will need to pay 105 Swedish kronor (770 rubles). If you order one large taco, it will cost 55 SEK (400 RUB). They also sell nachos and quesadillas. Additional non-alcoholic drinks and sauces are available. An average check for two people will cost 30 euros (2300 rubles).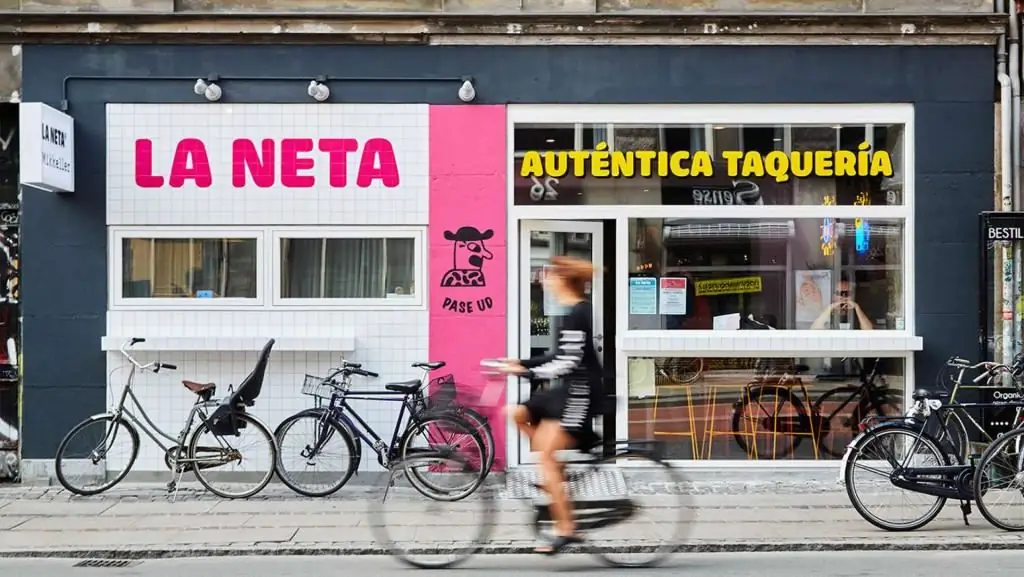 Trip by ferry
If you decide to take the ferry to Stockholm, many travelers recommend booking meals at the complex. In this case, you can have dinner and breakfast on board at an excellent restaurant called Buffet. It is famous for traditional Scandinavian cuisine and very high quality dishes, so going to Stockholm by ferry, you have a great opportunity to start getting acquainted with the culture and traditions of Sweden right on board.
Although Sweden is an expensive country, you can still eat deliciously and on a budget. Now you know where to eat inexpensively in Stockholm. Wereviewed the best establishments that offer quality food for a nominal fee. Each has its own signature recipes that make you come back to them again and again.
Recommended: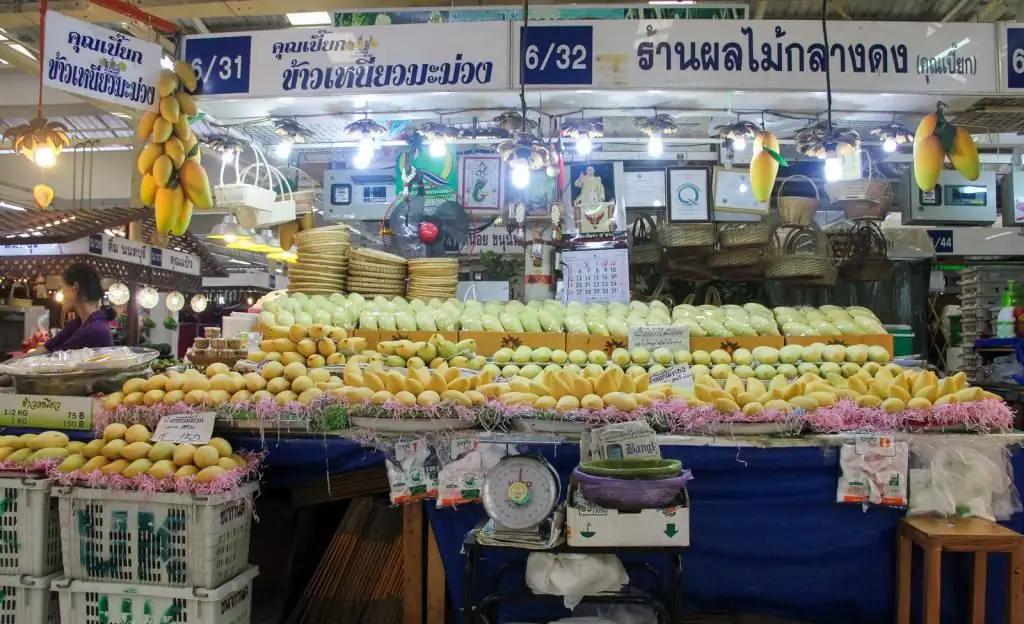 Few destinations can boast such a growth rate of tourists as Thailand. In terms of attendance, the kingdom has already overtaken Egypt and Turkey, the undisputed leaders. This means that a fairly large tourist market has formed in Thailand. With some useful knowledge, you can organize an independent trip on a fairly budget. So how cheap is it to fly to Thailand?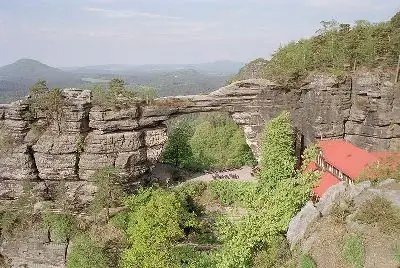 Winter holidays among Russians are especially popular. And this is not only because you can cover the distance from winter to summer in a few hours. The fact is that a vacation in the cold season allows you to save your budget. Let's see where you can go to relax inexpensively in the winter?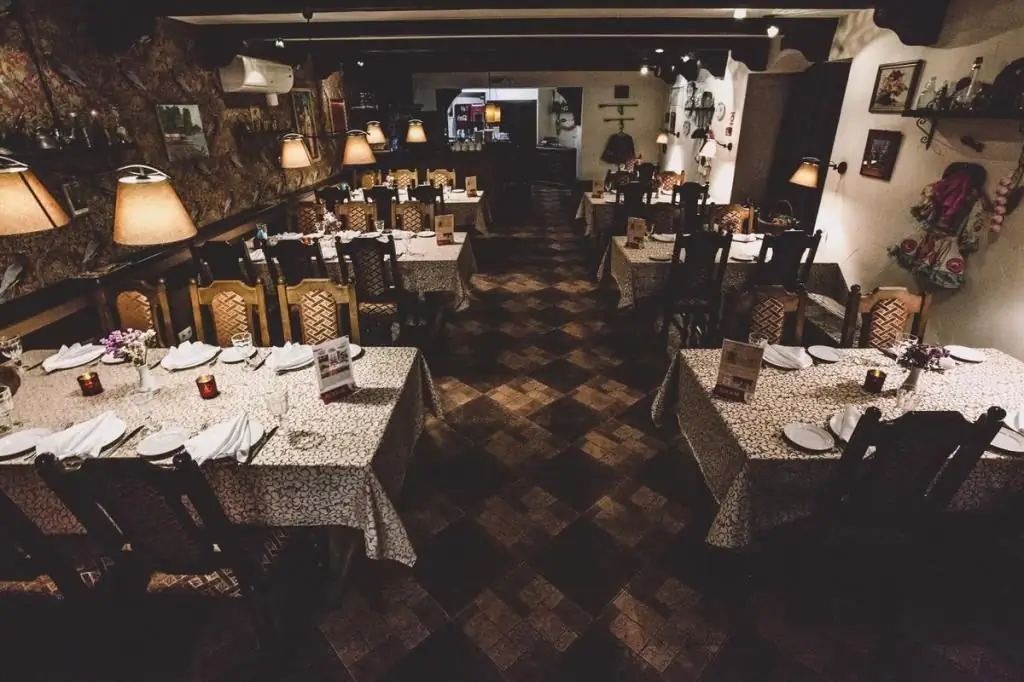 Most tourists staying in the capital of Belarus have a natural desire to go to a local restaurant or cafe in order to dine like a real Belarusian. Which institutions in Minsk can you safely go to for this? Consider a list of the best of them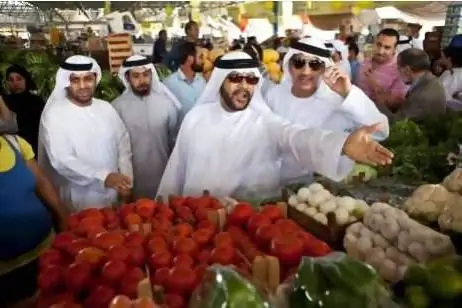 The United Arab Emirates is not only a country of the sea, sun and sheikhs, but also a mecca for shopaholics. No self-respecting shopping lover will be able to return to their homeland without any purchases. There is even a saying: "It is as difficult to pass by shops in the UAE as it is not to fall under the rays of the sun in Bali." Two or three shops and at least one market - that's the minimum for our compatriots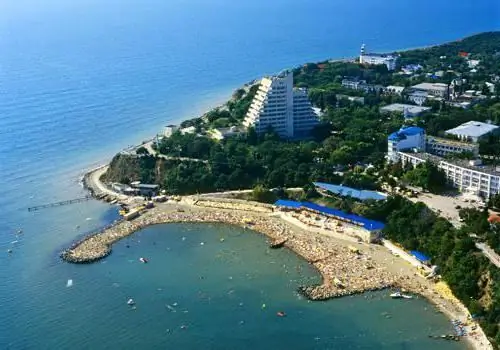 Anapa is a popular tourist destination. In the article we will consider how to get to Anapa from Rostov-on-Don