Table of contents:
In Siberia there is a wonderful city of Tobolsk, one of the most picturesque and impressive. It is enough to visit it once to fall in love with this amazing nature, perfect for relaxation, walks and various outdoor activities. Centuries-old coniferous forests give coolness and tranquility. You can walk in them for hours without thinking about anything. Art connoisseurs and anyone who wants to get to know the history of the city better will appreciate the majestic architectural structures and cultural monuments that reflect the life of the city since its founding.
Tobolsk is also known for its recreation centers, where everyone can find something to do or just take a break from the bustle of the city and traffic.
Tourist complex "Abalak"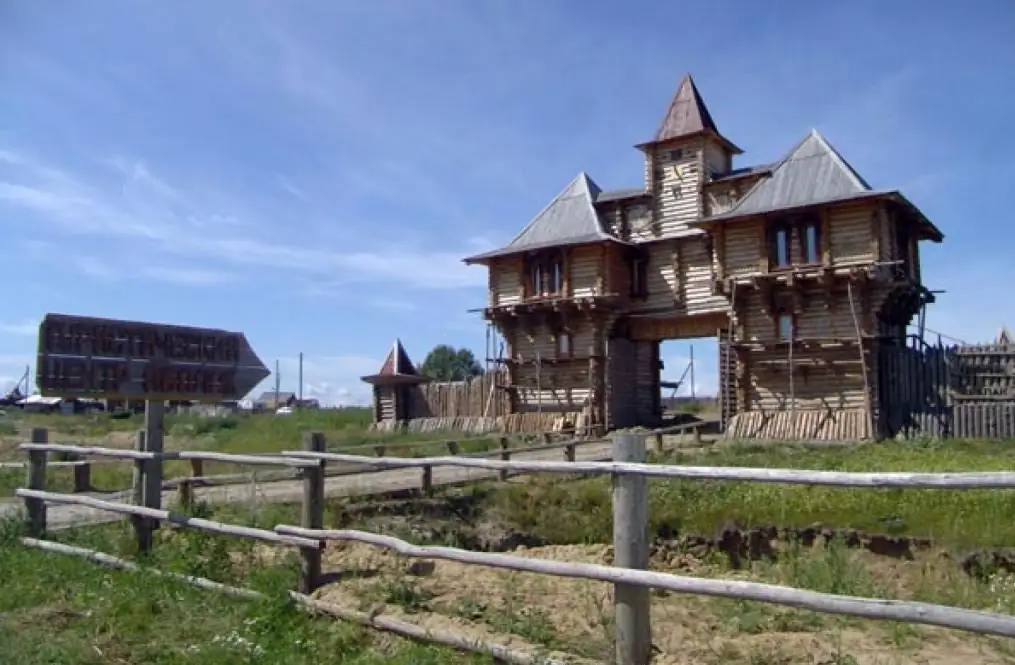 Located on the high bank of the Irtysh River, a wooden fortress built on the site of the battle between the troops of Khan Kuchum and Yermak's squad attracts attention from afar. Herethere is a recreation center "Abalak", which is popular not only among Tobolsk residents, but also among residents of all Russia.
The infrastructure is very diverse and stylized under one theme. Hotel rooms have names that refer us to Russian legends and epics: Voivodship chambers, Streltsy, Cossacks. For newlyweds there are apartments of the Chasozvon Tower - "Wedding". All rooms reflect the main specifics of the decoration of Ancient Russia: they have Russian stoves, antique clocks, carpets sewn from pieces of fabric.
In the tavern "White Owl" everything is done so that when you go inside, you feel like you are in a real Russian hut: there is a huge stove, wooden furniture, hunting trophies. And, of course, food that includes Siberian delicacies: lingonberry dumplings, bear or hare meat dumplings, raw fish and meat dishes, venison and much more.
For children "Abalak" in Tobolsk also offers a lot of entertainment: Baba Yaga's hut, zoo, children's cafe "Snake Gorynych". And for those who like to take a steam bath, there is a Russian wood-fired banya.
Located not far from Tobolsk, the recreation center operates all year round. In summer, boat and catamaran rentals, hunting, fishing, and horseback riding are organized for guests. There is a picnic area with barbecue grills and gazebos. In winter, visitors can rent skis, snowmobiles, sleds. On the territory of the complex there is a slope for skiing with a length of 350 meters and a height of about 50. The track is equipped according to all safety rules, so everyone can try their hand here.
Annually, the base is heldInternational Festival of Historical Reenactment "Abalakskoye Pole". The program is quite rich: combat duels of warriors, interactive platforms with various programs. A camp has been set up on the territory, which includes medieval pottery workshops and forges. All visitors who want to be in the medieval era can take part.
How to get to the tourist complex: directions
From Tobolsk, the recreation center is 20 km away and is located in the village. Abalak. You can get there from the city center both by private car and by bus No. 539, 538, 815 (from the bus station).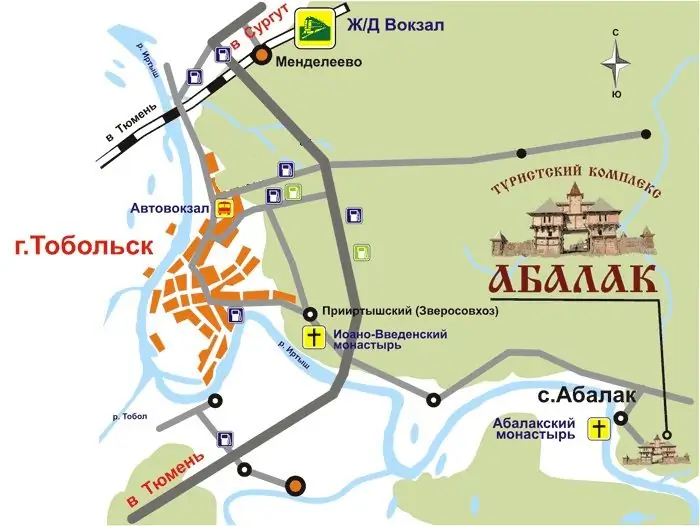 Recreation center "Skazka"
Tobolsk is known not only for the Abalak tourist complex. An alternative to it can be another recreation center located in a pine forest in the Stroitel microdistrict, 5. Guests are offered here:
two cottages;
mangal zone;
sauna with steam room;
hot tub and pool;
equipped children's corner;
Russian billiards, tennis and more.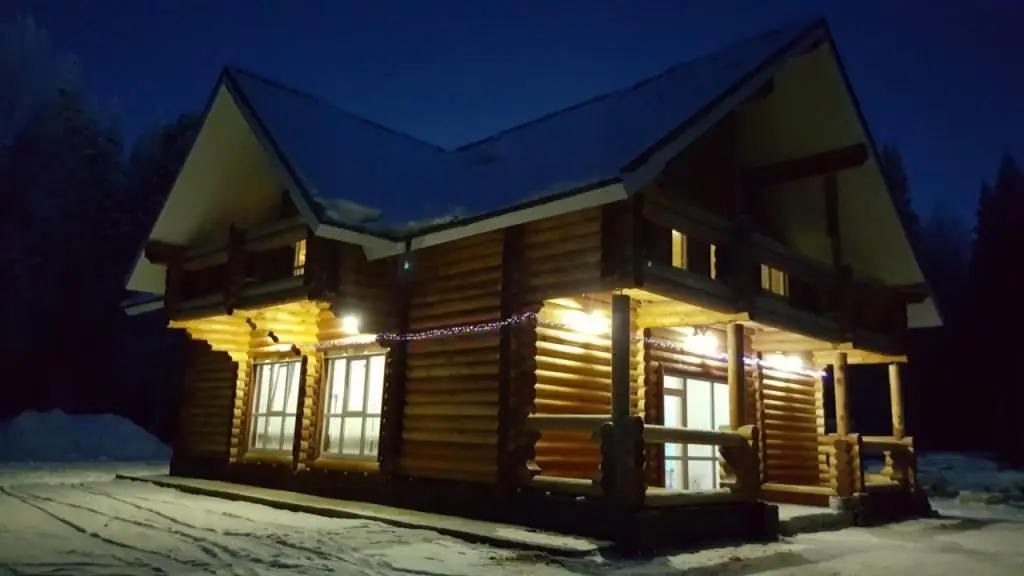 Whatever recreation center in Tobolsk you choose to organize your leisure time, the time spent there will definitely be remembered for a long time.
Recommended: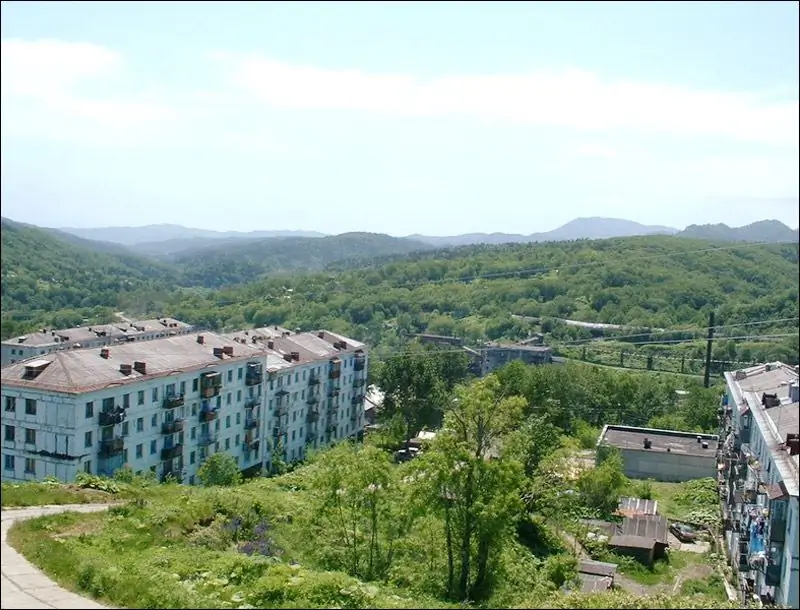 Recreation on Sakhalin is preferred by many residents of our country. And there are certain reasons for this. For those who love nature, this is the perfect place. You should not go here in the hope of seeing some outstanding monuments created by man. But Sakhalin offers tourists much more. This is clean air, mountains, lakes, springs with thermal water. On the mainland, such natural we alth is rare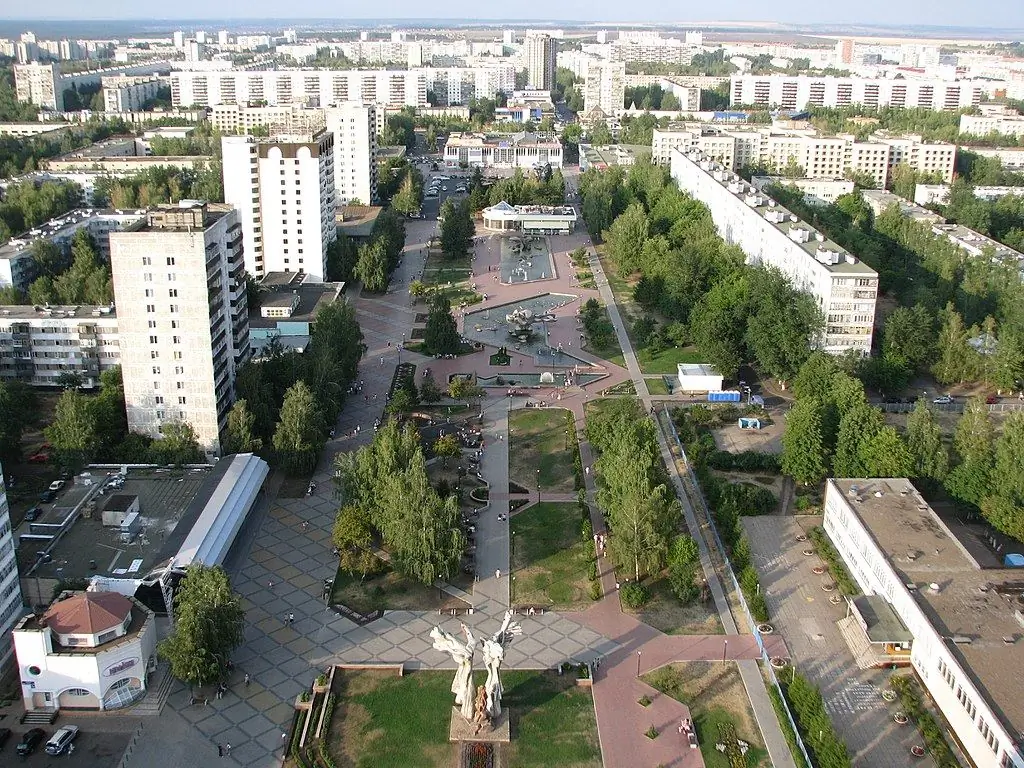 What is it, rest in Naberezhnye Chelny? Recreation centers, children's camps, sports and active leisure … The reader will find out where to stay, where to have fun, what to see, what to do and keep the child entertained when they come to rest in Tatarstan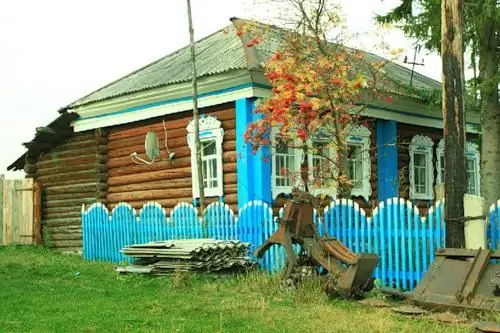 A good vacation in the Omsk region is affordable. Just 1-2 hours drive from the city - and you will find yourself in picturesque forests, on the banks of a river or lake, where there is very clean air, hospitable people and everything you need for a good vacation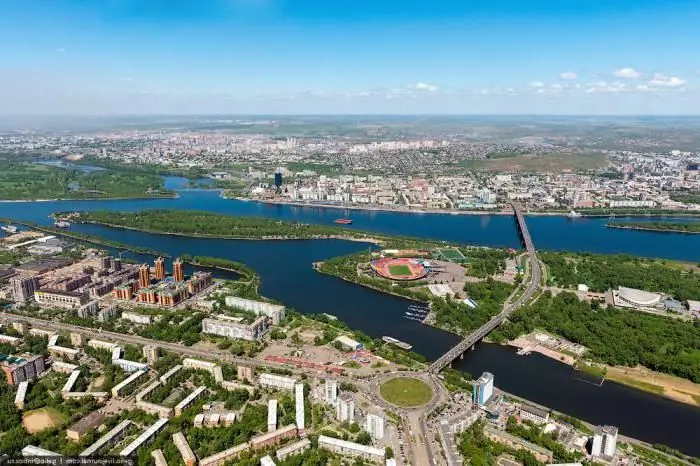 There is an opinion that you can fully relax only on the coast of the warm sea. In this article we will tell you what a vacation in Krasnoyarsk, one of the largest cities in Siberia, can be like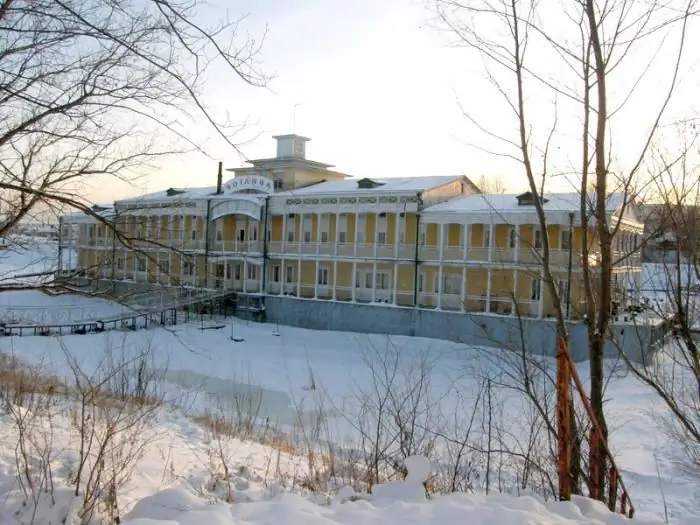 If you want to spend your vacation in a picturesque Russian corner on the banks of the Volga, pay attention to one wonderful place. It will be not only unforgettable, but also quite a budget holiday in Samara. The recreation centers of this city offer excellent service at affordable prices