Table of contents: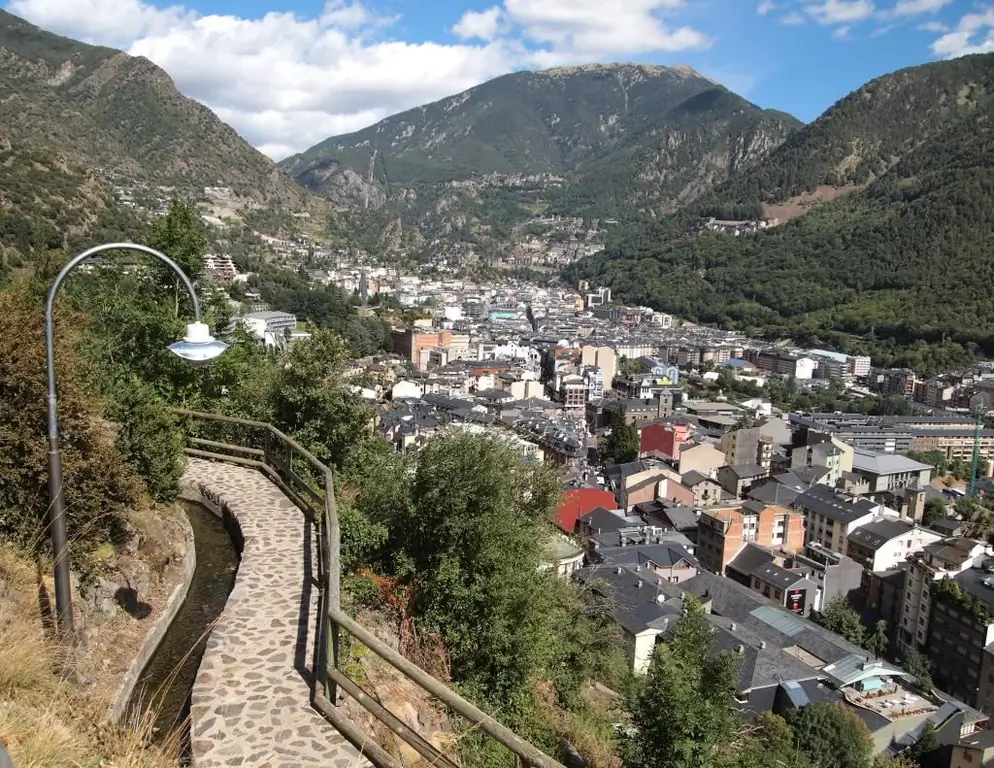 Just three hours from Barcelona, on the border with France and Spain, is one of the largest tourist centers in Europe - the Principality of Andorra. Its capital, Andorra la Vella, is located in a valley, at an altitude of 1079 meters above sea level. It is surrounded on all sides by the fabulous beauty of the landscapes of the Pyrenees. It is the highest European capital.
Due to its proximity to the ski resort, Andorra la Vella attracts a huge number of winter sports enthusiasts every year. Tourists come here not only from European countries. Here you can meet fans of skiing from the USA, Canada and Australia. In recent years, many tours have been organized from Russia.
The many shops and attractions of Andorra la Vella and its unique beauty of the architecture of the Romanesque era have made the city an ideal place, a kind of Mecca for fans of shopping and antiquities.
How to get toAndorra la Vella
The highland principality of Andorra is connected with the outside world only by highways. You can get to it from Barcelona, which is located at a distance of just over two hundred kilometers. Although the road passes through the mountains, it is not a serpentine, which makes it safe enough even for those drivers who have no experience of driving in such terrain.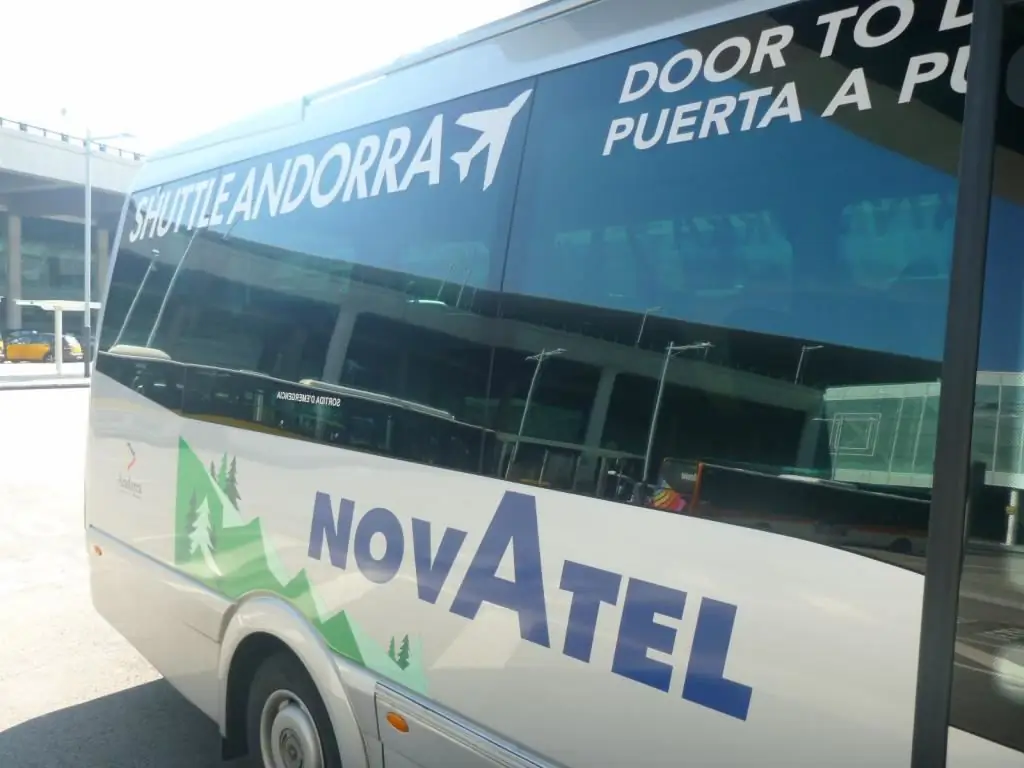 The most convenient way to get to Andorra la Vella is by bus. It departs from Barcelona International Airport every two hours, from 6 am to midnight. This route is served by three road carriers: Alsa, Novatel and Direct Bus. A trip from Barcelona to Andorra la Vella costs from 28 to 44 euros, but if you book a round trip ticket in advance, it is much cheaper.
You can also take a taxi to Andorra. The fare depends on the number of passengers and can range from 180 to 260 euros.
Where to go skiing
If you came to the principality not only to see the many sights of Andorra la Vella, but also to ski, then in the vicinity of the city you will find five ski stations located in two ski areas - Grandvalira and Vallnorde.
The first one has 118 tracks of varying difficulty. Their total length exceeds two hundred kilometers. Grandvalira is one of the largest ski areas in the Pyrenees. The elevation difference here is about 930 meters.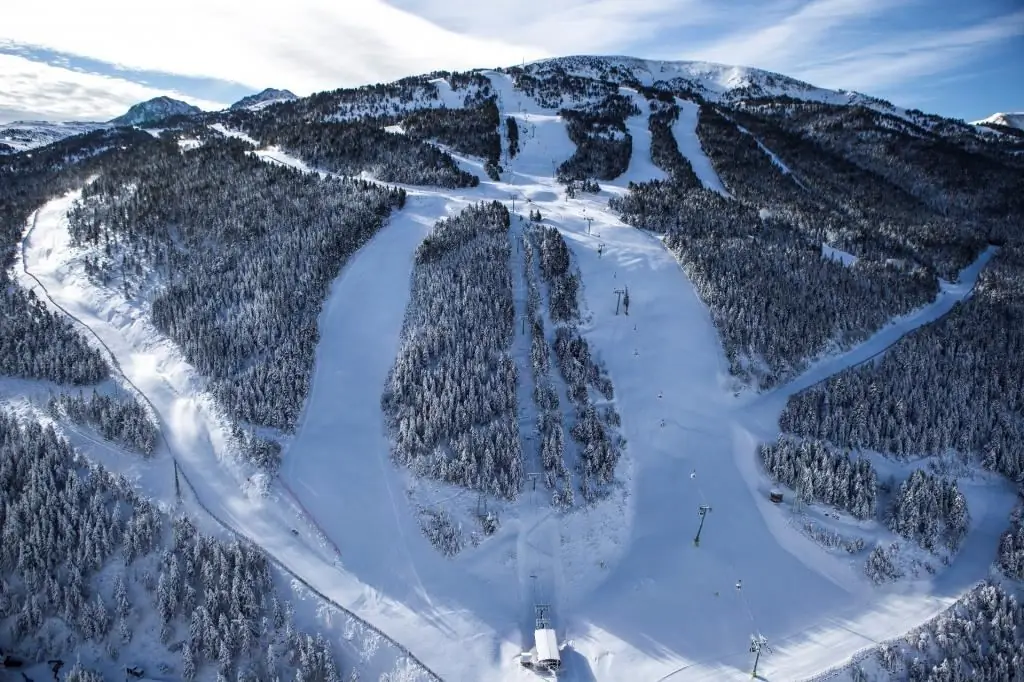 DistrictVallnorde is about half as large as Grandvalira. But he gained his fame because of the 8-kilometer Megaverda track. This is the longest descent, designed for beginners. The safety of the track guarantees a comfortable descent even for those who ski for the first time. There are 69 trails in the Vallnorde area with a total length of 93 km.
Tracks in both areas are equipped with modern lifts. They are always groomed. Both beginners and experienced skiers can ski here.
What to see in the Principality of Andorra
The capital of the Principality of Andorra is the most charming city, located high in the mountains, surrounded on all sides by the spiky ridges of the Pyrenees. In addition to the famous ski resorts, there are many more places that you should definitely visit. Both in the city itself and in its environs there are many historical sights. In Andorra la Vella, they are mainly concentrated in its historical center. Many architectural monuments of the Romanesque and Baroque styles have been preserved here.
In the city and surroundings of Andorra la Vella, according to the reviews of numerous guests of the city, the following monuments of antiquity are worth seeing first of all:
Medieval city quarter Barri Antic, where the 16th-century castle of Casa de la Vall today hosts Parliament meetings;
monumented buildings - Sala de la Giusticia court building and Saint Panis house;
9th century castle d'Enclar;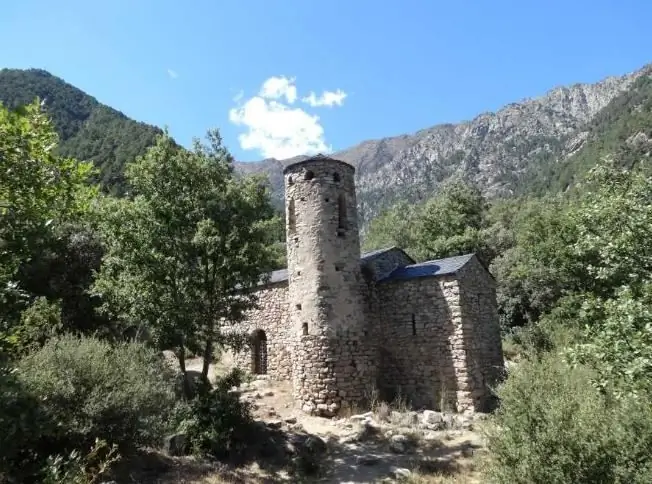 old church in the villageSanta Coloma, which is located two kilometers from Andorra la Vella (it is on the List of UNESCO sites);
Temple of St. Armenop and others.
Treatment in Andorra
Besides historical sights, Andorra la Vella is also famous for its natural resources, such as thermal waters. The abundance of healing water sources made it possible in the early 90s to build the first balneological center "Caldea", which is located near the capital. It is currently the largest thermal spa on the European continent.
Therapeutic treatment of various skin diseases is successfully carried out here. At the center, professional doctors develop special treatment programs for visitors, which include individual wellness treatments and diets. The cost of visiting the Caldea Center for adults is 37 euros. Children's entrance ticket - 25 euros.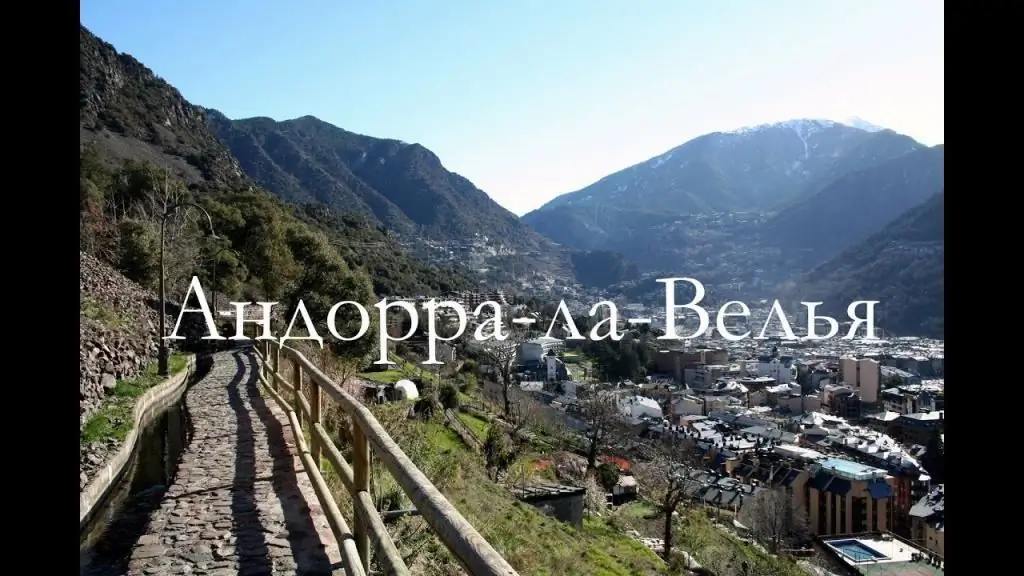 Shopping in Andorra
The Principality of Andorra has become famous all over the world not only as a center for skiing and historical monuments, but also as a duty-free zone. Therefore, shopping in Andorra la Vella is the most attractive not only for tourists from neighboring European countries, but also for guests from the post-Soviet countries.
The sales season here starts from mid-December and lasts until the end of February. During this period, in stores in Andorra la Vella, you can buy goods for every taste with a 20%, 40% and even 70% discount! Seventeen largest shopping centers and about 2500boutiques are waiting for their customers on the main avenues of the capital. Especially popular, judging by the reviews, are:
Meritxell Avenue. Here are concentrated shops that offer tourists a wide range of goods such as jewelry, luxury perfumes, fashionable clothes.
Santa Coloma Avenue. This is a real paradise for car enthusiasts. Here they can buy various accessories for motorcycles and cars, overalls, equipment, etc.
Pyrenees Mall. In its stores you can find the widest range of fashionable clothes from the most famous brands.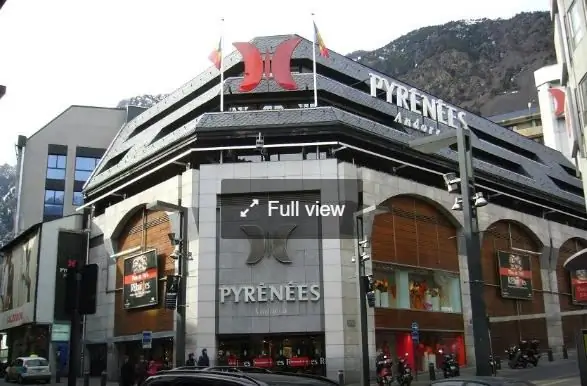 Andorra 2000 shopping center. It sells food from the world's best manufacturers, electronics, cosmetics and more
Hotels in Andorra la Vella
Before every traveler upon arrival in an unfamiliar country, the question always arises, which is better to choose a hotel. Andorra la Vella can offer its guests a variety of hotels for every taste and budget. Most of them are located in the center of the capital. Let's get acquainted with those that Russian tourists most often recommend in their reviews:
Andorra Park Hotel 5 is a comfortable hotel located near the Pyrenees shopping center. Here you will find cozy rooms equipped with all amenities. The hotel has an indoor pool, gym, spa and sauna
Horel Plaza 5 - traditional English style prevails in the design of the hotel. Lots of deluxe rooms. There isgym with exercise equipment, sauna, spa treatment salon, etc.
Holiday Inn Andorra 5 - perfect for families with children. The rooms are specially designed for families. On the territory of the hotel there is a play area for children, a restaurant and a buffet where you can eat at a very reasonable price. Free parking is provided for guests.
Holidays with children
An important fact that tourists note in the reviews: if you decide to go to a ski resort in Andorra with your children, then you don't have to worry about them. While you ride, they will not be left unattended. Here, the children will be looked after by professional educators. If your child is over 4 years old, experienced ski instructors will help them get on their skis and take their first steps.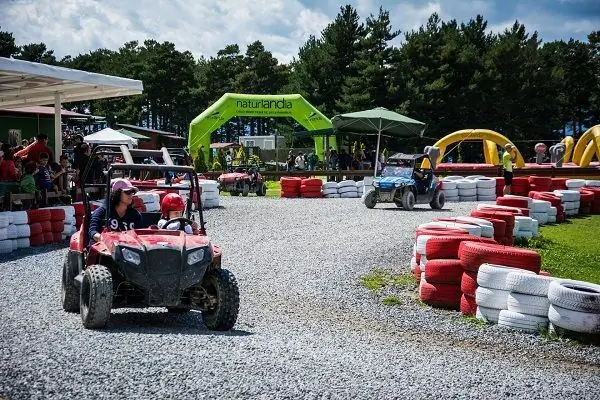 Also not far from the capital is the largest children's adventure park in the region "Naturlandia" with many breathtaking rides. And in the city of Canillo, Palau de Gel Ice Palace, popular with tourists who come to rest with the whole family, is located. There are many activities for children, such as karting, ice skating, etc.
Recommended: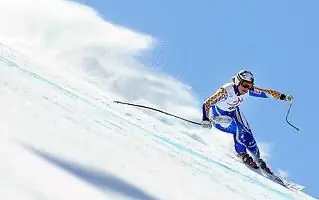 The ski resort of Bansko began to develop not so long ago, but has already managed to win the hearts of tourists. What attracts guests? With its picturesque views, developed infrastructure and amazing atmosphere that prevails in the city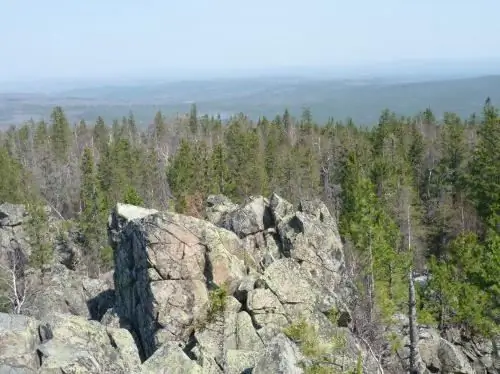 On the boundless lands of the snow-covered Urals there is a most beautiful place - Mount Belaya. Today it is not just an amazing natural site, but also a popular ski resort with rich infrastructure. The founder of this project is the governor of the Sverdlovsk region - Eduard Rossel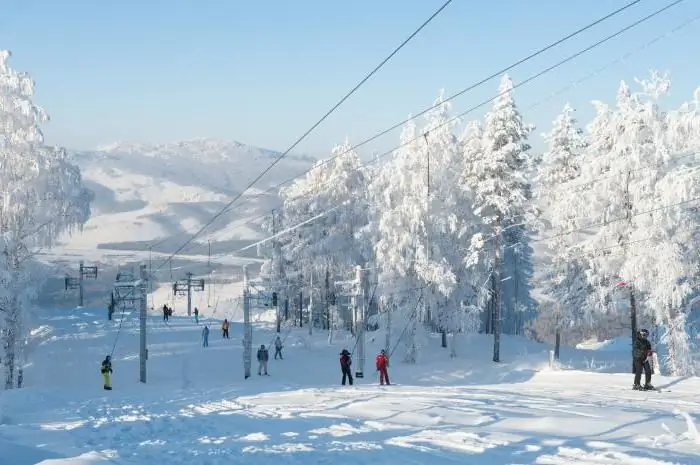 For many, rest is not only lying in a sun lounger, but also active pastime: excursions, sporting events. In winter, skiing, snowboarding and other snow activities come first, you just need to find a suitable ski resort. Ural will be one of the first options, given the level of accessibility and service. Every year the region is gaining popularity among ski lovers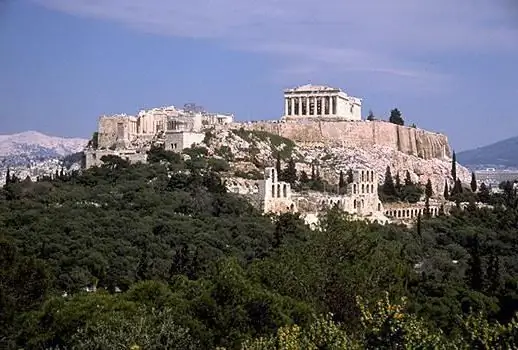 An amazing country is Greece. Reviews of tourists coming here from all over the world, invariably remain enthusiastic. We invite you to get acquainted with the main attractions of this country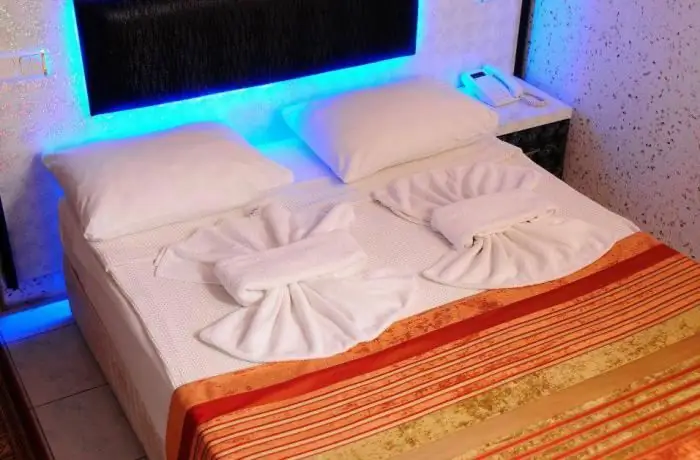 We offer today a closer look at one of the budget hotels in Alanya called La Vella Hotel 3. We will find out what awaits travelers here, and also we will understand what impression our compatriots have left staying in this hotel