Table of contents: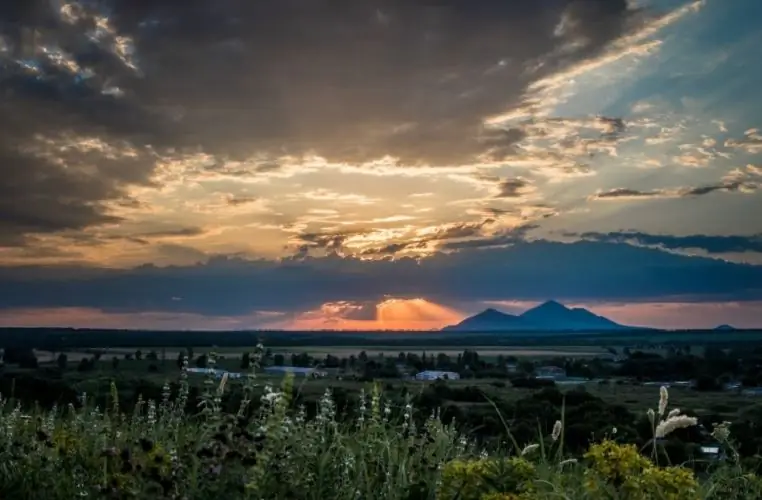 The distance from Kazan to Mineralnye Vody is about 1350 kilometers in a straight line and 1650 - along the highway. A trip to the resort region from the capital of Tatarstan can be organized in various ways - by road, air, rail. Each of them has its own characteristics.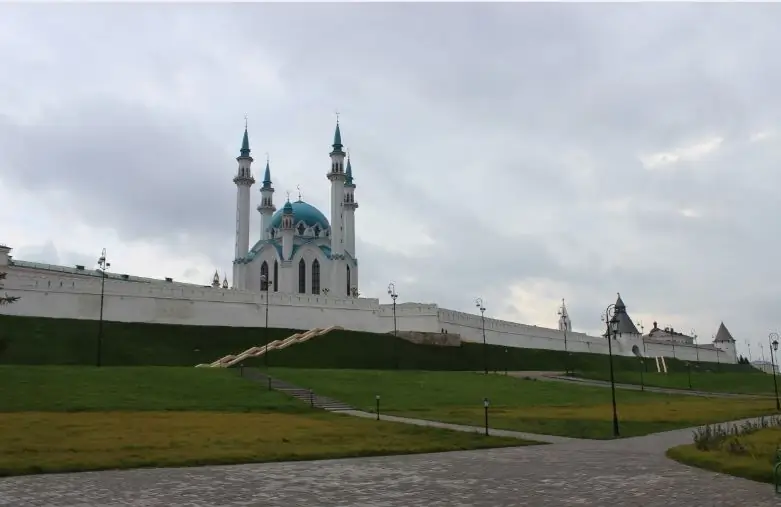 Non-stop train ride
The train service from Kazan to Mineralnye Vody is not as busy as to Moscow or, for example, Yekaterinburg. The only train leaves at 16:58. This is branded train No. 45 from Yekaterinburg or passenger train No. 368 from Kirov. They alternate and follow to Kislovodsk. The trip from Kazan to Mineralnye Vody takes 42 hours.
The cost of a ticket depends on the seasonal tariff of Russian Railways, various promotions and the type of car. Approximately in a branded train, a reserved seat costs from 4,600 rubles, and a compartment - from 6,000. In the passenger train, the prices are as follows:
Seated - from 1800 rubles. The train is interesting because it is one of the longest routes with a seated car in Russia.
Reserved seat - from1600 rubles. The cheapest is the upper side seat by the toilet. Seats in wagons with dry closets are more expensive.
Compartment - from 4800 rubles.
The train from Mineralnye Vody to Kazan departs at 00:07 in the opposite direction. The trip takes 38 hours.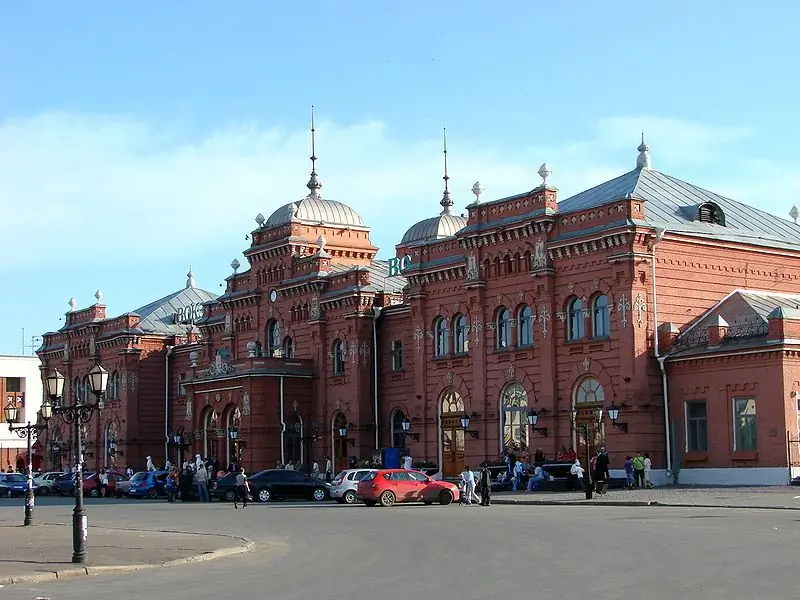 The train makes many stops along the way, some of them are quite long, for example, in Ulyanovsk and Syzran it costs about an hour. This should be taken into account by the passenger. If there is no dry closet in the car, then you can go to the car in which it is. In Saratov, the train costs about 40 minutes, you can have time to walk around Station Square, buy something, take a picture of the monument to Dzerzhinsky. The next long stop is Volgograd. There, in 45 minutes, you really have time to see the beautiful building of the station in the Stalinist Empire style and objects nearby, for example, the building of the Memorial Museum or the monument to Alexander Nevsky.
At the railway station in Mineralnye Vody, the train costs more than an hour, so it hardly makes sense to take a ticket to Pyatigorsk or Kislovodsk, it is better to immediately get out and get to the resort towns by local transport, which is plentiful here - both buses and trains.
Arrival time in Mineralnye Vody is convenient - 10:36.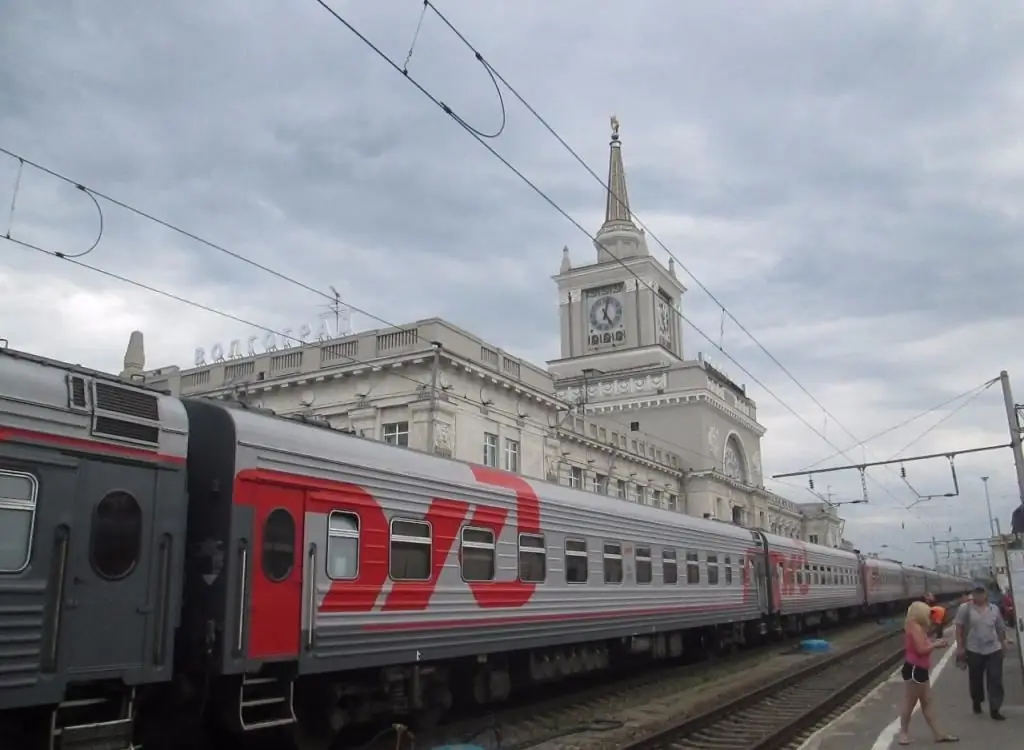 Option with transfer in Samara
If there are no tickets for these trains, which is very likely due to the popularity of the direction, then you can try to leave Samara.
Trains depart from Samara to Mineralnye Vody at 00:03 and 14:49. These are alternating trains from Novokuznetsk, Orsk, Tyndaand Irkutsk. The trip will take 35-38 hours. From 1600 rubles there is a ticket in a reserved seat and from 4500 - in a compartment.
From Kazan to Samara can be reached by buses that depart from 6 am to 8 pm from the square near the railway station and from the central bus station. The trip will take 7-8 hours, and the ticket costs 900 rubles.
There are fewer trains from Kazan to Samara, the only train 125 leaves at 21:20 and arrives at the destination in 10.5 hours. He walks daily. A ticket in a reserved seat costs from 850, and in a compartment - from 1100 rubles.
When transferring in Samara, pay attention to the station, which resembles the silhouette of an old Russian hero. It differs from the Kazan station in a more modern design. Right in the building there is a museum dedicated to the railway theme, and next to it, in the Gudok shopping center, there is an interactive exhibition "Russia - my history". Given that the transfer can take a whole day, from 7 am to midnight, then you can plan an introductory walk around Samara to see its main attractions:
Local History Museum. One of the oldest provincial museums in Russia, has existed since 1886.
House-museums of M. Frunze, A. Tolstoy and the Ulyanov family.
Museum of Aviation and Cosmonautics.
Vysotsky Museum.
Stalin's Bunker.
Funny monuments: a cat on a battery, Yuri Detochkin, Pinocchio and other characters.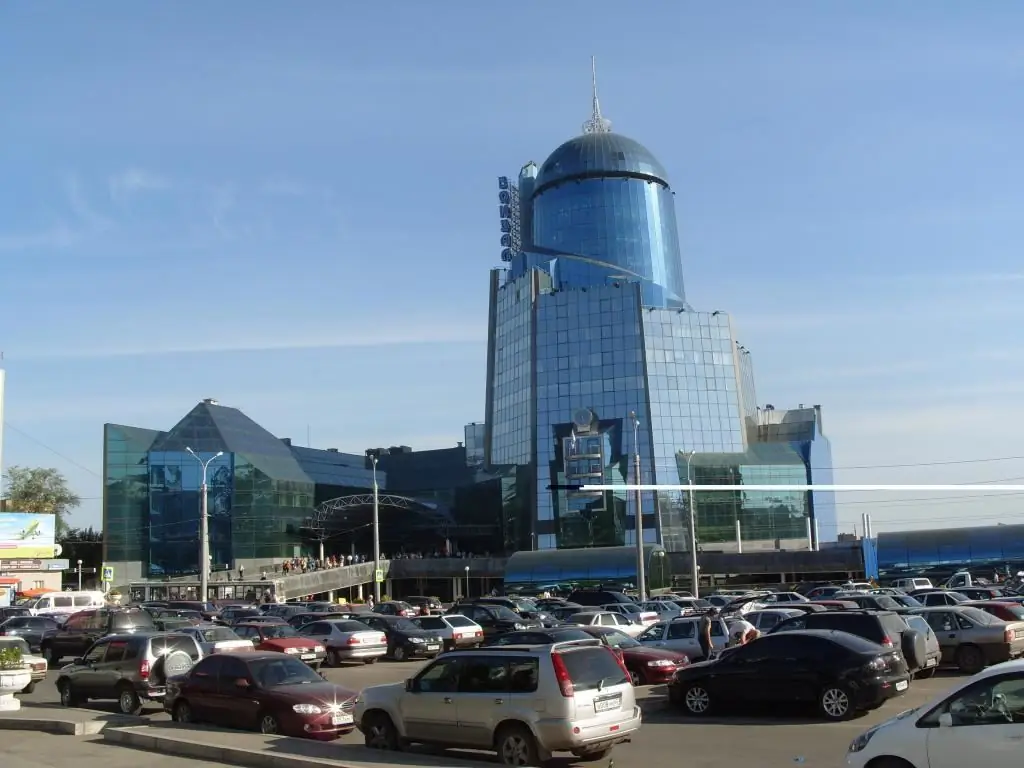 Trip with transfer in Rostov-on-Don
Rostov-on-Don due to its convenient location in the south of Russia is suitable fortransfers to Mineralnye Vody. Trains depart from Kazan to Rostov according to the following schedule:
00:54. Summer train from Yekaterinburg to Sochi.
01:40 and 04:00. Summer train to Anapa and Adler from Izhevsk.
05:39. Train from Barnaul to Adler, runs not only in summer.
11:50. Summer train to Novorossiysk from Izhevsk.
11:57. Summer flight from Kazan to Sochi.
12:13. Year-round trains from Perm and Yekaterinburg to Novorossiysk.
The trip will take between 33 and 38 hours. From 1600 rubles there is a ticket in a reserved seat and 4000 - in a compartment. Sometimes the trains may also include sleeping cars, from 7,000 rubles a trip costs in them.
From Rostov-on-Don to Mineralnye Vody trains run around the clock. Some of them are branded, which affects the cost of tickets and the level of service. There is one composition of the Belarusian formation. The trip takes 7-8 hours.
Separately worth noting are two trains of the "Lastochka" type, where all seats are seated. They leave at 14:42. The trip takes 5.5 hours. The ticket costs 1200 rubles.
For other trains, the rates are as follows:
Reserved seat - from 760 rubles.
Coupe - from 1300 rubles.
Sleeping - from 3200 rubles.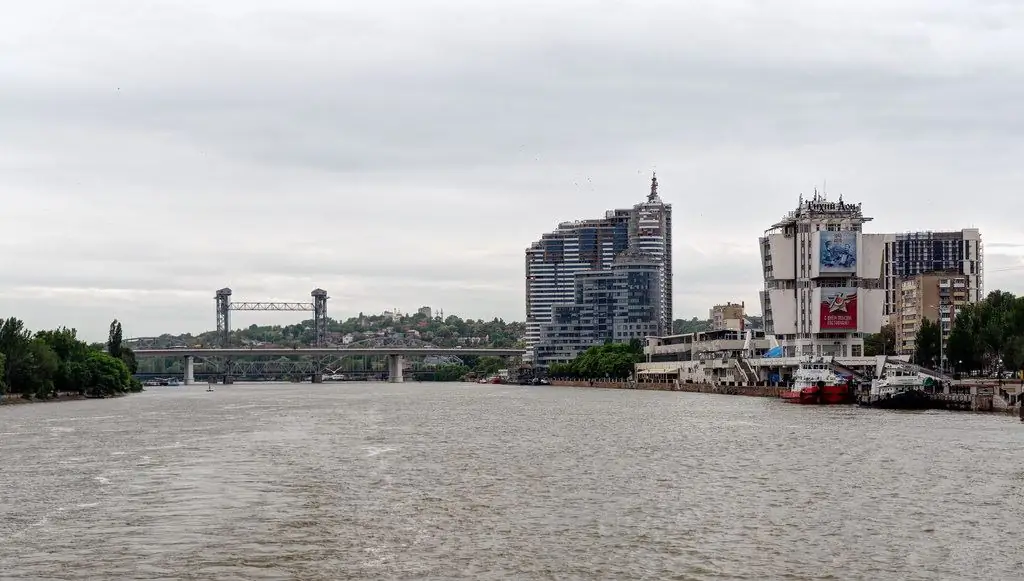 Trip by bus through Volgograd
In the high season, train tickets may not be available, so you can try to get from Kazan to Mineralnye Vody by bus. From the central bus station there are flights to Grozny, Derbent and Makhachkala. They alternate on different days and leave at 11:00 and 17:05. The trip to Volgograd takes 15-18 hours. Therefore, arrival in this major city in the morning, from 6:00 to 11:00.
There are three options for further action in Volgograd:
Walk for a few hours and transfer to a flight to Mineralnye Vody. It departs from the central bus station at 17:00. You will have to be 12.5 hours on the road.
Spend the night in a hotel or hostel, and the next day go by bus to Mineralnye Vody.
Change to the train. Suddenly there will be a free place on this section of the route. Trains from Volgograd to Mineralnye Vody depart at 17:32 and 18:50. The trip will take 17-18 hours. In a reserved seat and a seated car, the cheapest tickets cost about 1,000 rubles. Coupe - from 2400 rubles.
Drive a car
It takes about 22 hours to drive from Kazan to Mineralniye Vody, therefore, it is worth planning a trip for two days with an overnight stay somewhere along the way, for example, in Volgograd.
You need to leave towards Innopolis along the M-7 and soon turn onto the R-241, which leads to Ulyanovsk. Further, the A-151 highway connects Ulyanovsk and Syzran. From Syzran, R-228 leads first to Saratov, and then to Volgograd.
Further from Volgograd to Mineralnye Vody there are two ways to go:
Across the sparsely populated steppe area through Kalmykia and part of the Stavropol Territory. Entrance to the destination along the R-262 highway from the north side, that is, from the village of Aleksandrovskoye.
On the E-40 highway before turning onto the M-4 in the Rostov region after Belaya Kalitva. On the M-4 you need to move toKrasnodar Territory and near Pavlovskaya turn onto E-50, which leads to Mineralnye Vody through Armavir.
If we move according to option 2, then the length of the route from Kazan to Mineralnye Vody will be 2000 km.
Air flight option
There are fewer planes from Kazan to Mineralnye Vody than, for example, from Moscow and St. Petersburg. The Pobeda flight departs at 04:15 and lands at its destination in 2 hours and 20 minutes. An air ticket from Kazan to Mineralnye Vody costs from 2400 rubles. The flight is seasonal, it flies from April to September, therefore, all other months you need to look for options with a transfer at one of Moscow airports.
In the opposite direction, the plane from Mineralnye Vody to Kazan departs at 23:50 and lands in 2.5 hours.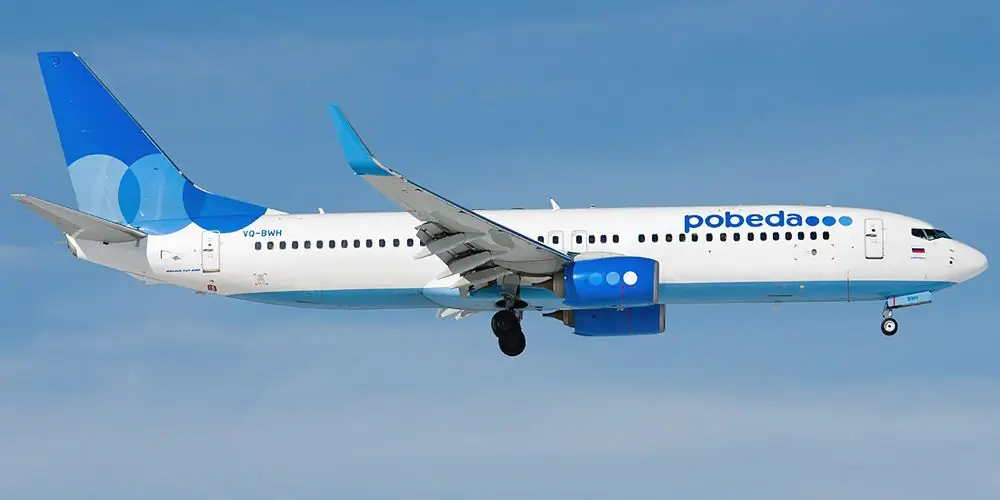 Package trip
The area around the city of Mineralnye Vody will interest not only outdoor enthusiasts, but also those who want to relax in a sanatorium with treatment, which may include:
Rhodon baths.
Mud bath.
Mineral springs or pump room.
A tour to Mineralnye Vody from Kazan can be bought from various tour operators, as the destination is quite popular. Tours are offered all year round, because they are not related to sea temperature. You can also relax on the springs and walk in the picturesque area in winter. Moreover, it is soft in the south of the Stavropol Territory.
Hotels and boarding houses are not located in Mineralnye Vody, but in neighboringcities, for example, in Zheleznovodsk.
The cost of the tour in the spring will average about 40,000 rubles for five nights for two adults in a double room with full board, air travel and a wellness package.
Where to go from Mineralnye Vody?
This city is rather boring, you can walk a couple of hours from the railway station to the bus station, see the local museum and monuments along the way (mainly on the theme of the Second World War). Buses and trains can easily get to other cities in the resort area. There are many attractions on different topics, mountains, parks, architectural monuments, museums.
For example, from Kislovodsk, even on foot, it is really possible to enter the territory of Karachay-Cherkessia in Uchkeken to the famous Honey Waterfalls.
Recommended: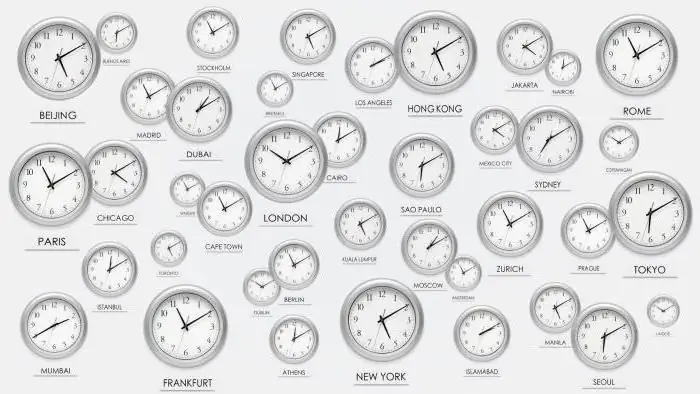 This article will consider cities such as Astana and Moscow, the time difference between them, as well as the distance. Find out how you can get there and back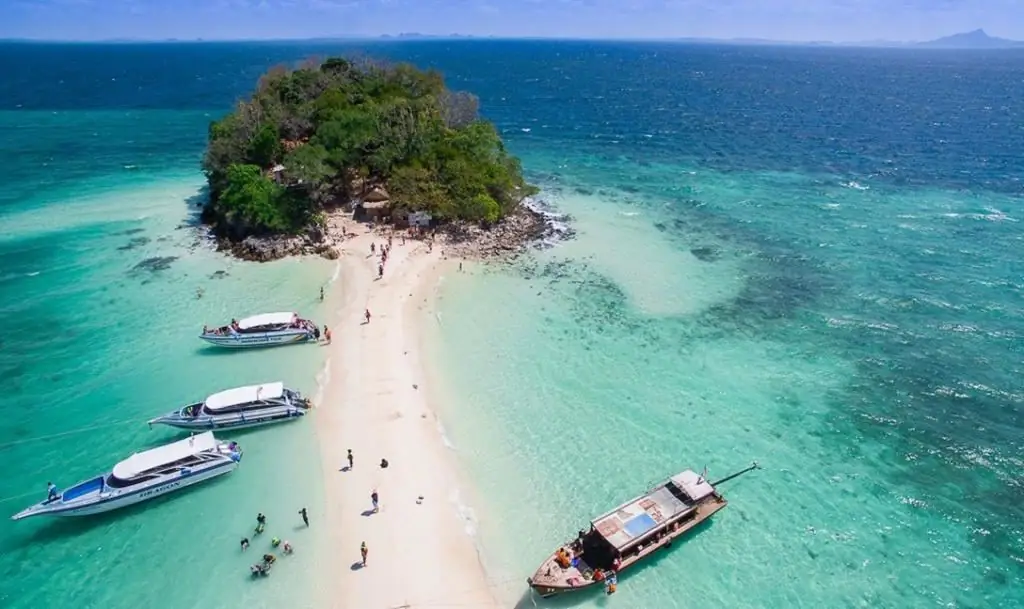 The islands that make up Thailand are scattered over a large area. To walk around and get to know each, you need to spend some time on the road. Tourists mostly come to Phuket. It's convenient and relatively affordable. However, after that you have to look for ways to get from Phuket to Krabi - an island with sparsely populated beaches and clear water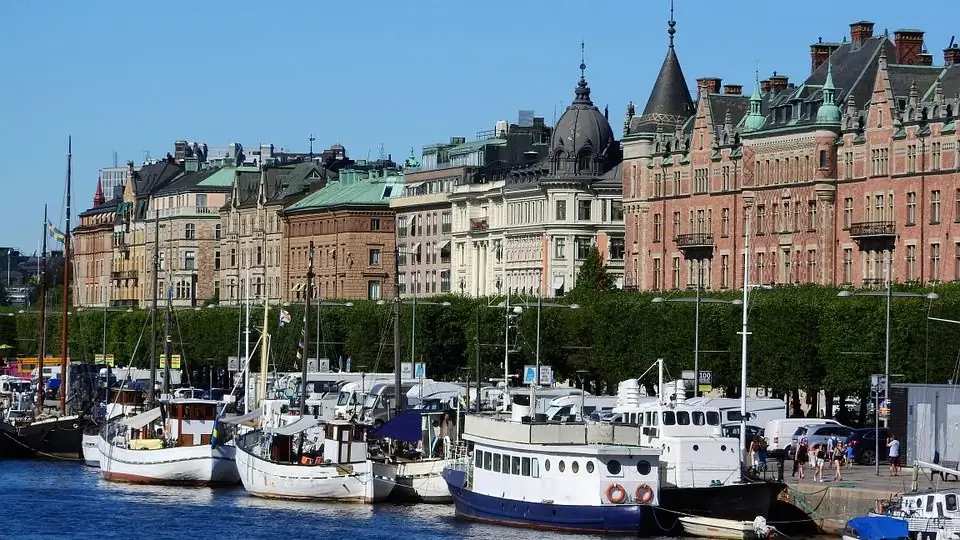 In the article we will dwell on how to get from Stockholm to Copenhagen. The distance between the two largest capitals of the region is 612 km. You can overcome the distance in a variety of ways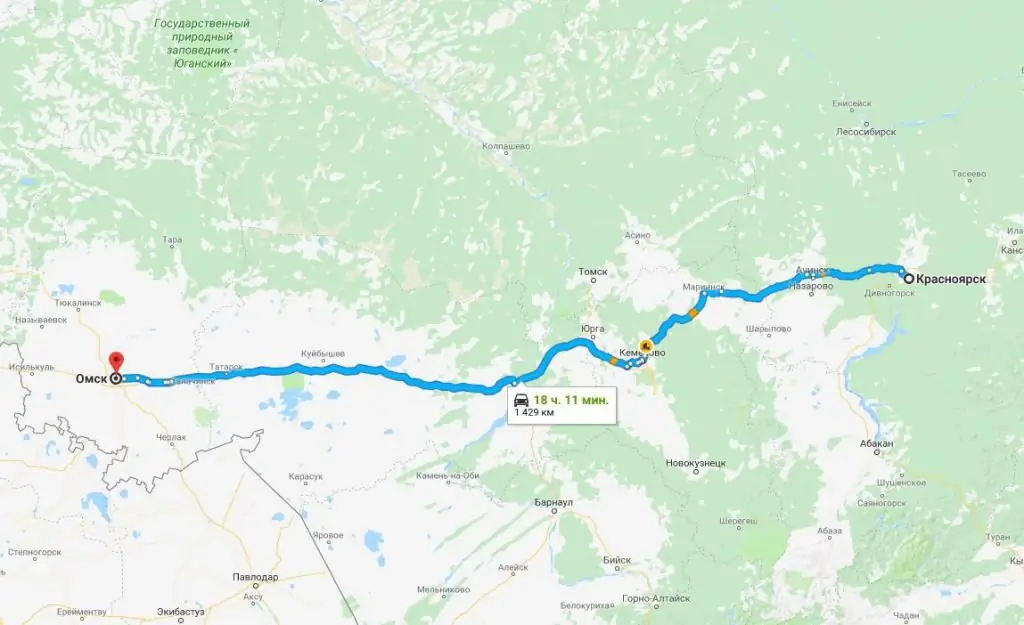 The distance between Omsk and Krasnoyarsk on roads is 1 427 km. Travel time by car or train will be from 18 to 22 hours. The way between the cities by car passes along two federal highways: R-254 "Irtysh" and R-255 "Siberia". You can get from Omsk to Krasnoyarsk by car, train or plane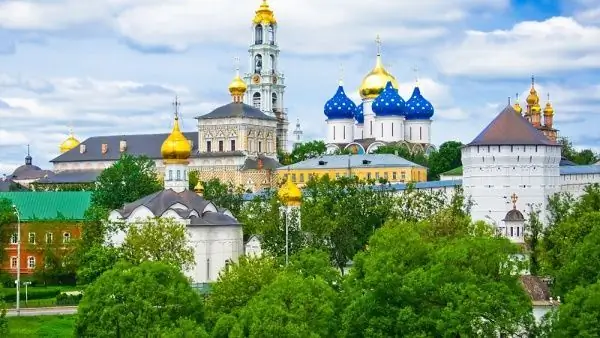 Spending a weekend in Sergiev Posad is a great idea for an active holiday for the whole family. Getting to the old Russian town from the capital is not difficult at all. The distance between Moscow and Sergiev Posad is only seventy kilometers, so the journey takes no more than two hours