Table of contents: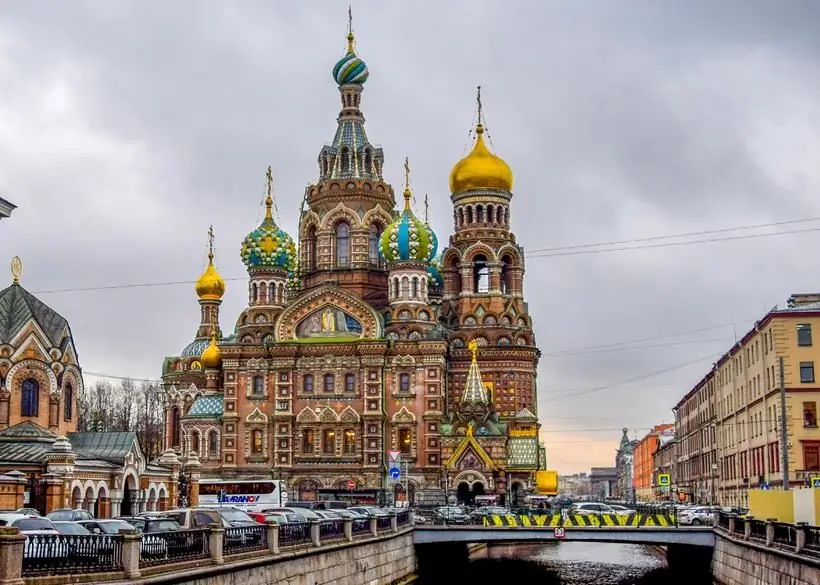 Each of us thinks about how to spend our free time, which we do not have much, especially when it comes to vacation. It doesn't always happen in the summer. But do not be upset if your vacation is not planned for the warm season. Good travel options can be found in any season. In our article, we want to talk about where to go on vacation if you don't want to spend it at home.
Variants for holidays in April in Russia
What are the options for an interesting vacation in April? Holidays in the middle of spring can also be wonderful if you choose the route wisely. Good options can be found not only at home, but also abroad.
Where to go on vacation in Russia? If you want to see the sights, you can go to St. Petersburg. April is good because at this time there is still no influx of tourists in the city. The bulk of the guests gather in May. If you do not like the hustle and bustle of people, thenmid-spring is a good time to travel. The air temperature during the day reaches +10 … +15 degrees, but sometimes wind and rain remind of themselves. In April, you will be able to walk around the local attractions and museums.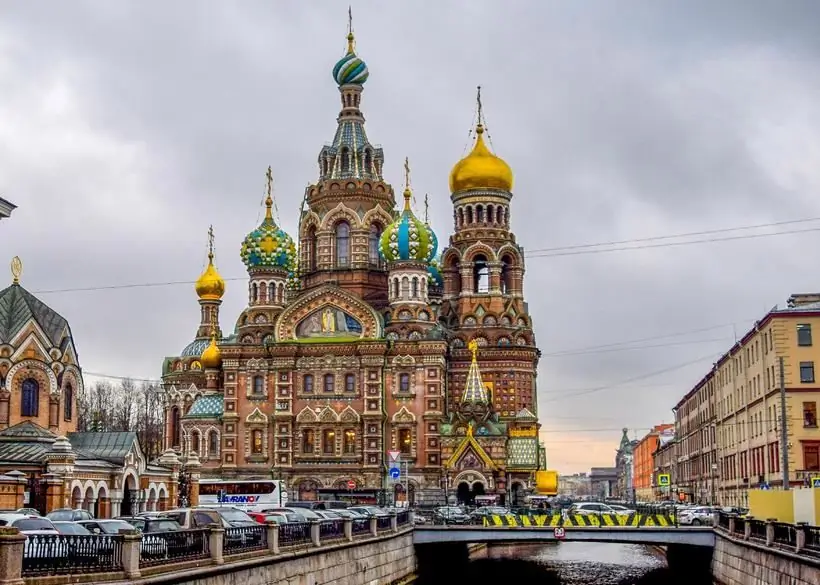 In the middle of spring you can go to Moscow. Perhaps April is the last month when the capital is relatively calm. The warmer it is outside, the more tourists come here. In April, spring already comes into its own, and you can forget about warm jackets. Sometimes it rains, but they will not prevent you from walking around the squares, visiting museums and other interesting places in the capital.
By the way, Kazan is no less attractive at this time. A vacation in April will allow you to check whether the city is called the third capital of Russia for a reason. If at the beginning of the month it is sometimes cool here, then at the end it is very warm. Therefore, walking around the city in the sun will give you a lot of pleasure. You can see the Kazan Kremlin, the Kul-Sharif Mosque, the Palace of Farmers and other interesting places in the city.
If you have not yet decided where to go on vacation, pay attention to Kaliningrad. In April the weather is mostly good. The number of sunny and cloudy days is about the same. And it doesn't rain often.
Southbound in April
Sochi is another suitable place to go on vacation in April is quite realistic. Of course, you will not be able to swim in the sea, but you can bask in the sun. Do not forget that Sochi is one of the warmest places in the country. In April, it is already warm here, with might and main it turns greengrass and blooming gardens. Isn't it wonderful? At the beginning of the month, the air temperature reaches only +13 degrees. And in the second half it gets much warmer. The city is beautiful at any time of the year. Therefore, in April you will also find a lot of entertainment. Walking along the promenade by the sea, visiting the Riviera Park, the arboretum and other interesting places will allow you to spend your vacation unforgettable.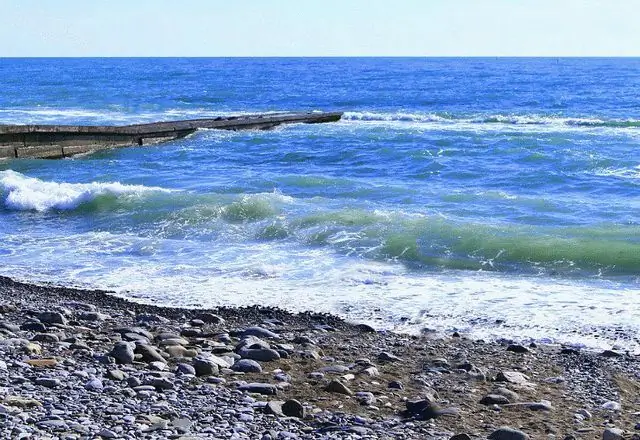 Where to go on vacation in April? If you love the sea in all its manifestations, you can go to Sevastopol. It's too early to swim in the sea, but it's time to admire the Crimean beauties. In the middle of the month in Sevastopol it is already +18 ° С, so the weather will not spoil the viewing of historical sights and palaces of Crimea. There are almost no vacationers on the peninsula at this time, so you will not see crowds and queues.
Foreign resorts in April
Where to go on vacation abroad if you are tired of the long Russian winter? In search of the long-awaited sun and warmth, our compatriots tend to seaside resorts. The advantage of tours in April is that their cost is low.
By the way, in the middle of spring there are many options for a beach holiday. In Asia, this is the peak season. It's too early to swim in the Mediterranean. It is also worth paying attention to the resorts of the Red and Dead Seas. Mexico, Dominican Republic and Cuba are no less relevant.
Turkish Coast
Where to go on vacation for a week so that the tour is not too expensive? Turkey is a budget option. Rest at this time can be classified as inexpensive. The season is stillbegins and there is no influx of tourists. For swimming in the sea, you should choose the southernmost resorts of the country: Antalya, Kemer, Side, Belek, Marmaris, Alanya. Holidays in April have their advantages. At this time, you can take time to explore the local beauties. During the summer, the heat does not encourage sightseeing trips.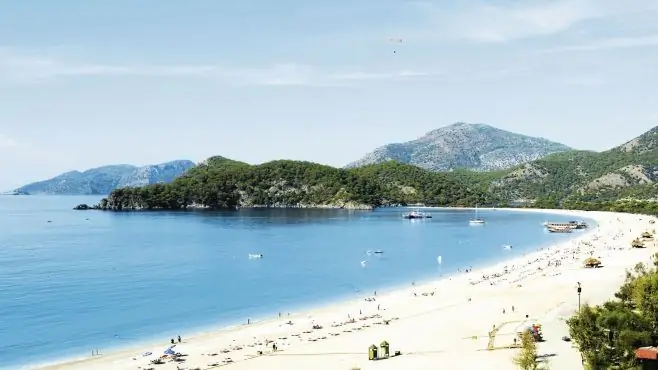 How much is a ticket to Turkey in April? The cost of tours starts from 28 thousand rubles. In general, you can find great deals at an affordable price.
Distant countries
In April you can go to Tunisia. The middle of spring is an ideal time for travel and excursions. You can also sunbathe on the beach. But it's too early to swim in the sea. Therefore, it is worth choosing hotels that have heated pools.
In the UAE, the velvet season ends in April. At this time, the temperature is still comfortable. If you don't like the heat, you should visit the Emirates.
Real summer in April can be found in Israel. At this time, the full season begins here. But there is no heat and heat, so you can not only spend time on the beach, but also travel. Jordan is no less attractive.
You can also count on a combination of beach and sightseeing holidays in Egypt and Morocco. But in Thailand at this time reigns the high season. Here you will enjoy not only the warm sea, but also the abundance of bright national festivals.
May holidays in Asia
Where to go to the sea in May? Holidays for the May holidays should be planned in advance. Therefore, in February and March, you should take care of finding a suitable option. Pera month before the planned vacation, it will be difficult to find a suitable tour.

There are so many options for a beach holiday in May. For example, you can go to Phuket. Throughout Thailand, the rainy season is already in full swing, and the island continues to have beautiful weather. Downpours happen infrequently. At this time, extreme lovers come to Phuket. High waves make it possible to kite and windsurf. Holidays in Thailand at this time will be budget, as the low season has officially arrived.
If you want to visit an exotic country, you can go to Vietnam. This country attracts more and more tourists every year. There is almost no rain here in May. Therefore, you can safely visit Nha Trang or Pho Quoc.
Sri Lanka
In April you can visit Trincomalee. The best resort in Sri Lanka pleases guests with excellent weather all year round. Experienced travelers note that in terms of the cleanliness of the beaches, the level of service and the number of attractions, Sri Lanka is not inferior to Vietnam or Thailand. Therefore, exotic lovers should consider this option.
Dominican Republic
If you want to relax in the Dominican Republic, pay attention to the Samana resort, which is famous for its untouched nature and solitude. Here you will be surrounded by coconut groves and seascapes with dolphins. As an alternative, you can consider more popular resorts - Boca Chica and Punta Cana.
European resorts in May
In May, preparations for the tourist season begin in Cyprus. The beaches are gradually filling up and starting to warm up.sea. The weather at this time cannot yet be called hot, but it makes it possible to devote time to exploring natural and cultural values. For a holiday in May, you can choose Ayia Napa, Paphos or Protaras.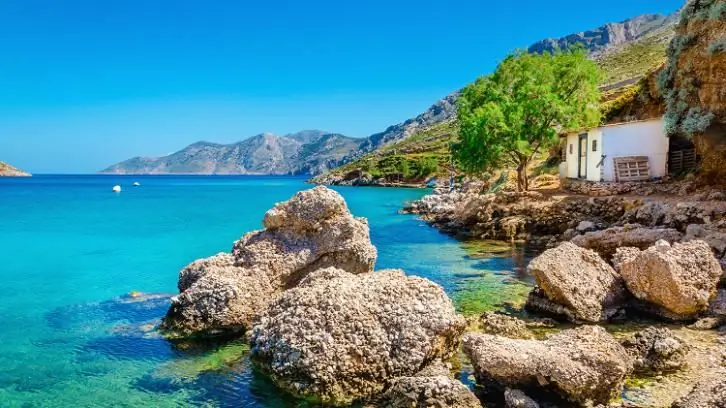 By the way, the season starts in Montenegro at the end of May. The sun's rays are not yet too active, but you can already sunbathe or travel. If you are a fan of antiquity, we recommend going to Cator. Alternatively, you can visit Budva.
If you are considering a sea vacation for a vacation, you can go to the Canary Islands. The weather conditions here are not as attractive as in exotic countries, but this will not prevent you from arranging a measured rest for yourself. At this time, there are no tourists on the islands yet.
It's worth visiting Rhodes in May. He is wonderful at this time. Everything here seems incredibly bright and colorful. In May, you can not only soak up the sun on the island, but also see all the most interesting things.
Barcelona is worth a visit at the end of spring. The city is amazing in May. While there is no hot weather, you can see all the sights, and there are many of them in Barcelona.
Crimea
Special attention should be paid to the issue of recreation in the Crimea. Where is the best place to spend a vacation on the peninsula? It depends on your preferences. If you are faced with the task of choosing a suitable resort in Crimea, you should proceed from your goals. The fact is that there are recognized balneological resorts on the peninsula - Gurzuf, Evpatoria, Foros, Y alta, Alushta.
Besides, Crimea is famous for its mud. If you want to not only relax, but also improvehe alth, in this case, you should choose Feodosia, Saki or Evpatoria.
Rest in Crimea is always interesting. Such a cluster of palaces and natural attractions is nowhere to be found. All conditions for family rest are created here. Crimea is good for active pastime, because it is impossible to get bored here. At local resorts, tourists can relax regardless of income level. Here you can find not only expensive hotels, but also more budget options.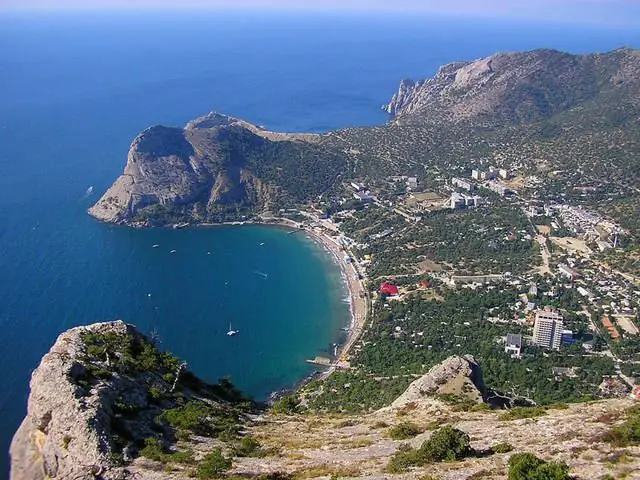 The most expensive resorts are Y alta and Alushta. For a more modest holiday, you can choose Malorechenskoye, Rybachye, Solnechnogorsk. Foros, Simeiz, Partenit are very attractive.
Where is the best place to rest in Crimea is a moot point. Everyone chooses something for themselves.
Vacation in August
August can safely be called the peak of the beach season in many resorts. The choice of places to stay at the end of summer is huge. Many tourists choose Turkey. The hot weather on its coast is conducive to spending time on the beach and by the pool. Local resorts offer a wide range of hotels for every budget. Their advantage is in nutrition and active entertainment. Here you can not think about anything and just relax. How much does a trip to Turkey cost in August? You should not count on cheap tours during the high season. The cost of tours on average starts from 32 thousand.
Where to go to the sea in August? Vacation can be spent in one of the African countries. Tunisia is a great option. The resorts of the country are attractive not only for their beaches and budget prices, but also for their wonderful spas.centers.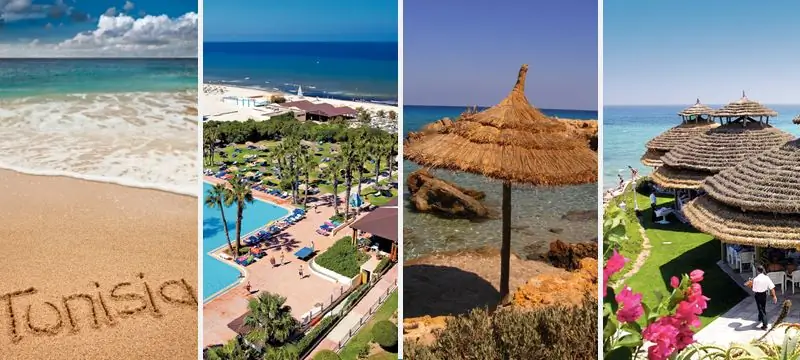 Lovers of the exotic and warmth can recommend Bali. It's always warm and sunny here. Amazing tropical landscapes and lush vegetation captivate tourists. In August, the island becomes super-comfortable. At this time, there is no heat and heat here.
For a holiday at the end of summer, you can choose Cyprus. The Mediterranean island is good all year round as it is always summer here. Sea activities and boat trips are something that will not let you get bored. Tourism has long been an integral part of the island, so there is everything here that can make your leisure time more fun and interesting. Fans of noisy parties can have fun in nightclubs, and fans of attractions can visit the most significant historical monuments.
In August you can also go to Italy. The south of the country is a great place for a beach holiday. The richest history of the country and picturesque landscapes make a holiday in this country unforgettable. Italy is famous not only for its amazing cuisine, but also for entertainment, so tourists have something to do besides swimming in the sea.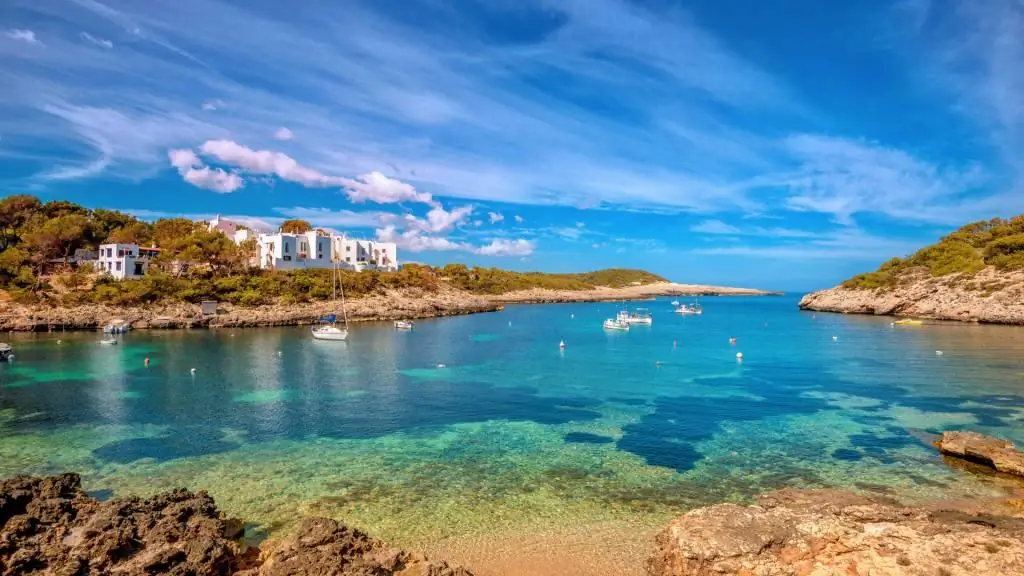 Another country in the Mediterranean where you can have a good rest in August is Spain. Local resorts have a developed infrastructure. Tourists as a vacation can choose not only famous cities, but also more modest villages, if they want to be away from the city noise. The sea, beaches, bullfighting, festivals, attractions - this is all that Spain has to offer.
Russian resorts in August
In August, those who want to relax on the sea can pay attention to domestic resorts. At this time, you can have a great time at the resorts of the Crimea, the Krasnodar Territory and the Caucasus. Comfortable hotels in Gelendzhik, Sochi, Anapa and Y alta offer excellent conditions for guests. As a more budgetary option for recreation, you can pay attention to the resort villages on the Sea of \u200b\u200bAzov (Azov, Yeisk, Taganrog). The only downside to staying at any beach resort in August is the large number of tourists.
Instead of afterword
Whatever the time of your vacation, as you can see, you can find the right destination for your holiday. There are many interesting places worth seeing in the vastness of our country, especially if you want to spend a cheap vacation. Where to go if there is a desire to plunge into the world of exotic and warmth? In this case, you can choose any foreign resort. Experienced travelers recommend starting to search for tours in advance. This will allow you to save money and choose the best option.
Recommended: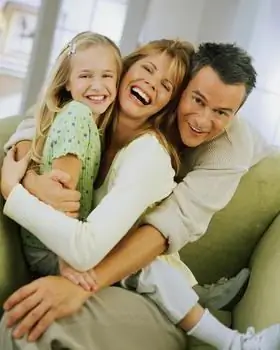 Where is the best place to relax with children? I would not want to stay in the city, I'm tired of the dacha, and I want new, vivid impressions. After reviewing many sites with offers from tour operators, re-reading hundreds of reviews of vacationers, we settled on ten ideal, in our opinion, vacation spots. Holidays in Russia with children are becoming more and more popular. And this is understandable, because we have enough of our beautiful places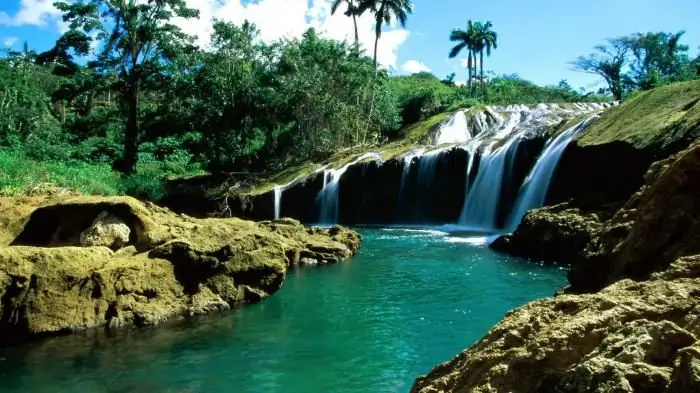 Planning to go on holiday abroad? Calculate the most interesting and at the same time sparing your wallet options? There are no questions that cannot be answered: an inexpensive vacation abroad is organized without problems, the main thing is to know where to look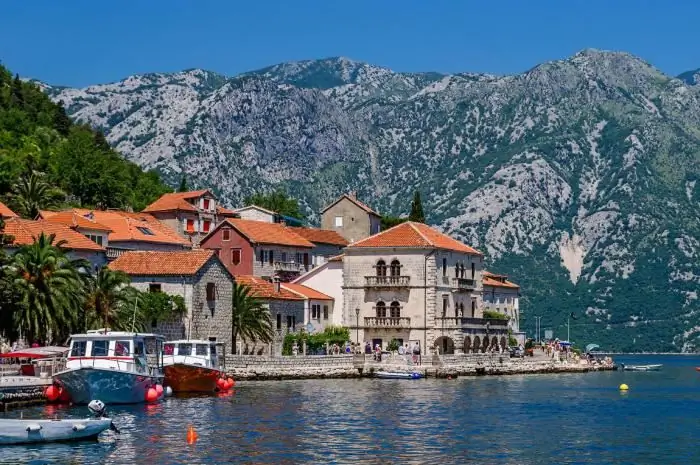 When it's time for vacations, along with the desire to relax somewhere abroad, there is also the need to process all kinds of documents and tourist visas. Nobody wants to do these things during the holidays, but if this was not done in advance or for some reason it is not possible to obtain the necessary permits, then the question becomes relevant: is it possible to vacation without a visa abroad? Yes, it's possible. Many countries can be visited without a visa, so we'll talk about them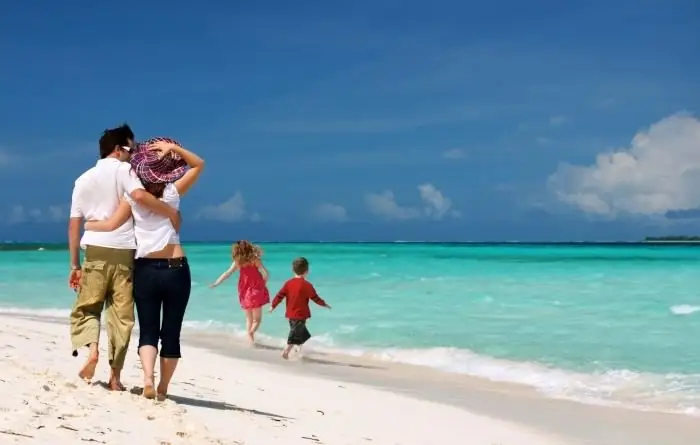 Not everyone can afford to travel on a grand scale, so you should pay attention to the economy tours offered by tour operators. To be satisfied with the trip and save some money in your wallet, you need to think over your vacation abroad very well. You can travel cheaply, but you need to be smart and quick-witted to choose the right place for this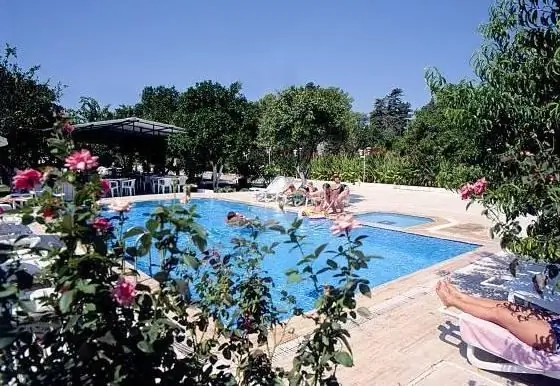 The small Derin Hotel 3 is located in the resort Turkish village of Beldibi. This southern village is located on the Mediterranean coast at the foot of the Taurus Mountains. The positive side of the hotel is the Russian-speaking staff, the clear sea, the surrounding mountain landscape and the Mediterranean natural area