Table of contents: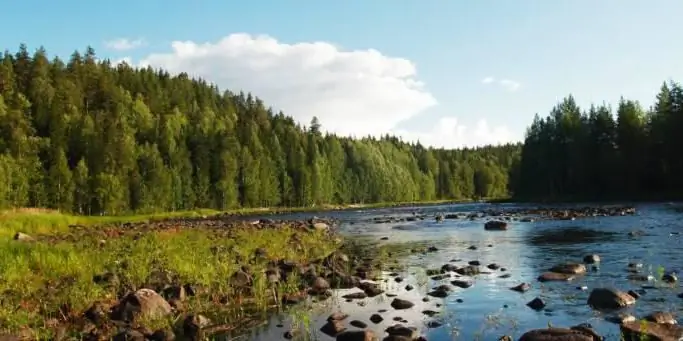 Wild nature, untouched by human hand, original sights, excellent places for fishing, clean air - this is all Karelia. One of the most beautiful regions in Russia is becoming more and more popular for tourists who are attracted by forests, rivers, lakes and unexplored spaces.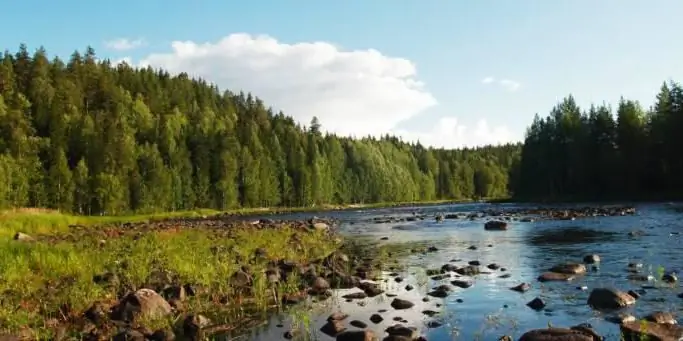 If you don't want to spend money on hotels, then think about camping in Karelia.
Why are campsites in Karelia so popular?
A lot of tourists come to Karelia to relax with family or friends on the banks of the reservoir, admiring the local beauties. Some of them prefer to settle for the night on their own, but most choose already equipped places. Camping accommodation is an interesting and inexpensive way to travel around Karelia. Often, rich forest and fishing grounds will be around you.
Camping "Sandal"
Campsites in Karelia are not ubiquitous, and "Sandal" is one of the most popular andbeloved by tourists campground. Picturesque landscapes and Lake Sandal are attracting more and more tourists. The base is located 22 km from the city of Kondopoga and 60 km from the capital - Petrozavodsk. It is ideal for those tourists who decide to independently explore as many sights of Karelia as possible. The infrastructure of the campsite is modest, this is done to make the guest feel away from the bustle of the city. Here, right on the territory, you can pick mushrooms and berries, and the paths go straight through the forest. Ideal unity with nature!
Campsites in Karelia on the coast
In addition to the Sandal tent base, Karelia can offer tourists such campsites as Syamozero, Rantala, Aleksandrovka.
Camping on Syamozero is located 65 km from Petrozavodsk and has a beautiful sandy beach.
The base "Rantala" is laid out on the banks of the Ladoga River, beloved by many tourists. It consists of four small houses, next to which there is a summer kitchen, a barbecue area, a toilet and a shower. Each cottage has a refrigerator and TV. Camping in Karelia with Rantala tents can offer accommodation with electricity (powered by a generator from 21:00 to 9:00) or without (in this case, the rental price is reduced).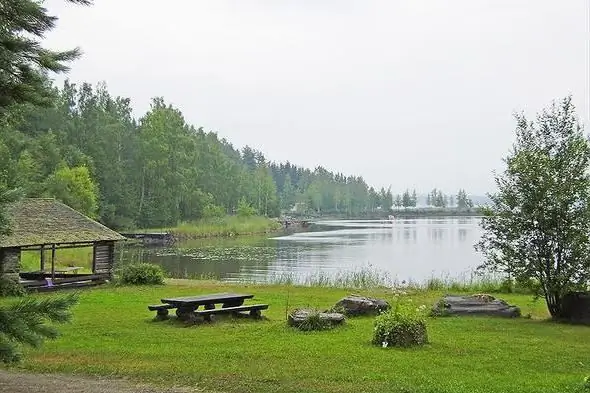 Camping "Aleksandrovka" is located on the shores of Pertozero (one of the cleanest lakes in Europe). It is 50 km from the capital of the region. Like all campsites in Karelia, Aleksandrovka has a special set of services. You can use the sauna, conference room,laundry, equipment rental and pet hotel. There is also a mini-factory for the production of wines and a tasting room. Nearby is a cozy house church, in which tourists often confess and get married. There is also a stable where you can take horses and deer for walks and safaris
Autocampings in Karelia
Autocamping sites are also popular in the region. The best of them will be discussed below.
"Alekka" - is located in a pine forest, 66 km from Petrozavodsk, on the banks of the Syamozero. Here you will find buildings for accommodation with and without amenities, a platform for car trailers, a platform for a tent camp, a cafe, a sauna and other entertainment for any time of the year. In summer, fishing, boating, kayaking and cycling are popular here, in winter - skiing, ice skating, ice fishing. All necessary equipment can be rented.
Fregat is a camping site in Karelia with tents, a place for trailers and cottages. In the north of the region, this is the largest campsite. In addition, it is located very close to the border with Finland, which provides additional opportunities for excursions. The base is located 1.5 km from Kostomuksha.
Autocamping in the village of Vygostrov is located in a picturesque and ecologically clean place (as, indeed, all campsites in Karelia). The distance to the city of Belomorsk is 10 km.
Recreation center "Kanapelka"
Many tourists are looking for campsites in Karelia with fishing. You can combine business with pleasure on the basis of "Kanapelka". It is located in the village of Tiurula, surrounded by coniferous forest. The forest offers tourists mushroomsand berries. For people who do not like such walks, of course, there is fishing! By the way, the catch can be cooked right here on the fire.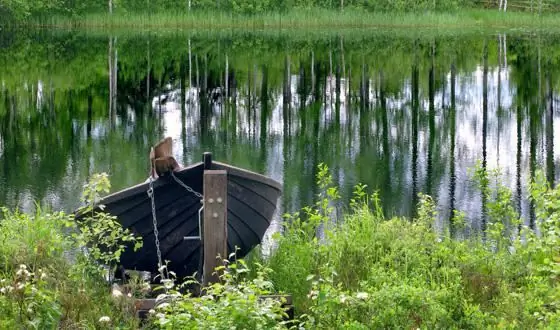 Lake Ladoga is rich in various fish, here are whitefish, trout, and pike perch. You can fish both in the lake and in the artificial reservoir on the territory of the Kanapelka base. The organization of hunting is also possible (by agreement with the management). You can camp in tents on the mainland or island part of the campsite. You can rent a tent and all necessary equipment. Do not forget that the parking of a personal car when camping is paid.
Karelia is an extraordinary land. Its corners are beautiful at any time of the year.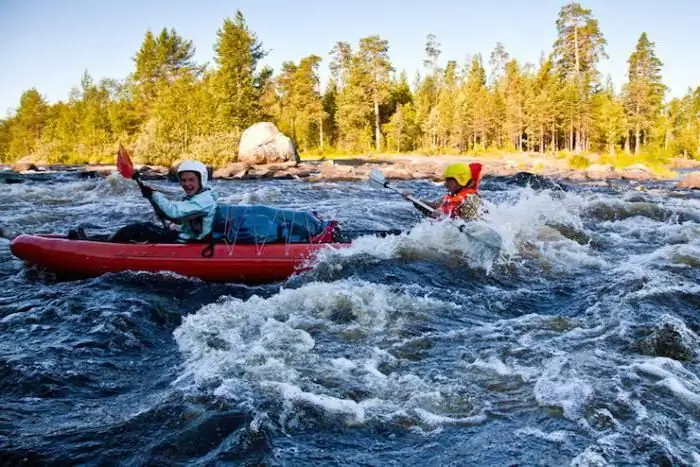 No one can remain indifferent to the purest air, reservoirs full of fish, magnificent forests. If you have long wanted to be alone with nature and relax in an ecologically clean place, then camping in Karelia is just for you!
Recommended: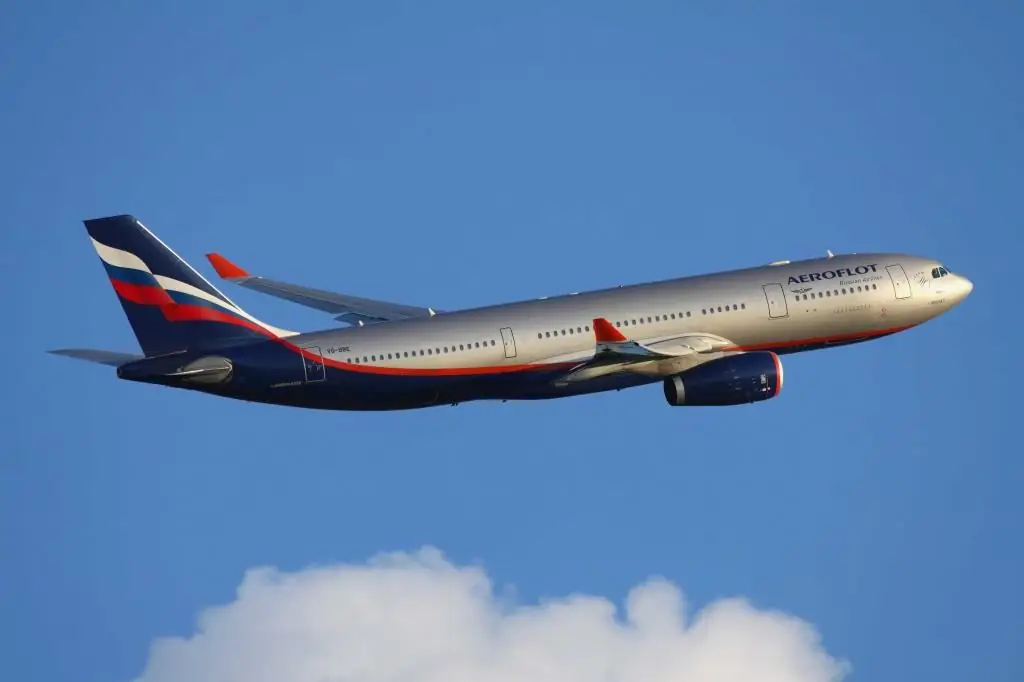 How long does it take to fly to Miami from Moscow, and what should be considered when choosing a route? What to choose - a direct flight to Miami or a connecting flight with a transfer? How to save money on flights and how it is more convenient to travel with the whole family. Interesting? Read further in the article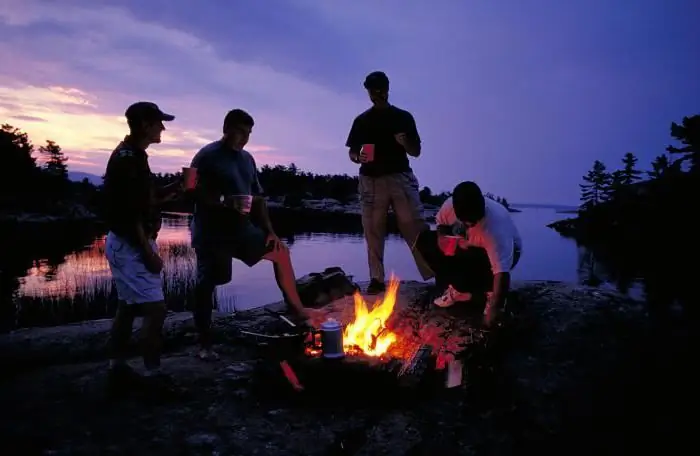 On the sea coast, a well-planned camping allows you to spend your time inexpensively. Anapa is perfect for this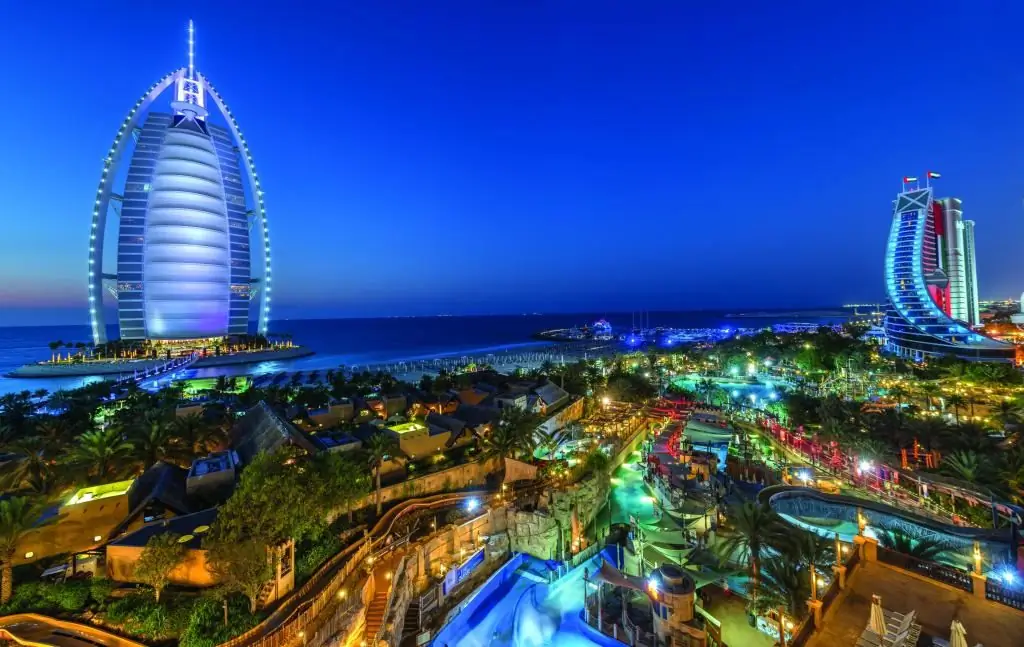 In addition to numerous other attractions of the United Arab Emirates, they are distinguished by a superbly developed entertainment infrastructure. Water parks in the UAE attract all year round not only numerous tourists from all over the world, but also local residents. The Emirates strive to impress guests with absolutely everything, from buildings with their splendor of interior decoration to amusement parks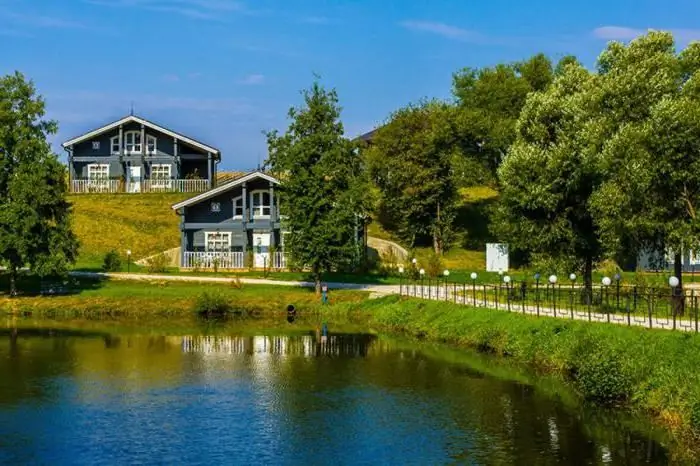 Kaluga region (Russian Federation) is very often visited by tourists from all over the country. Finding a place to stay is hard enough. The article will present good options that will not greatly affect the pocket of vacationers and will help you spend your vacation in a great mood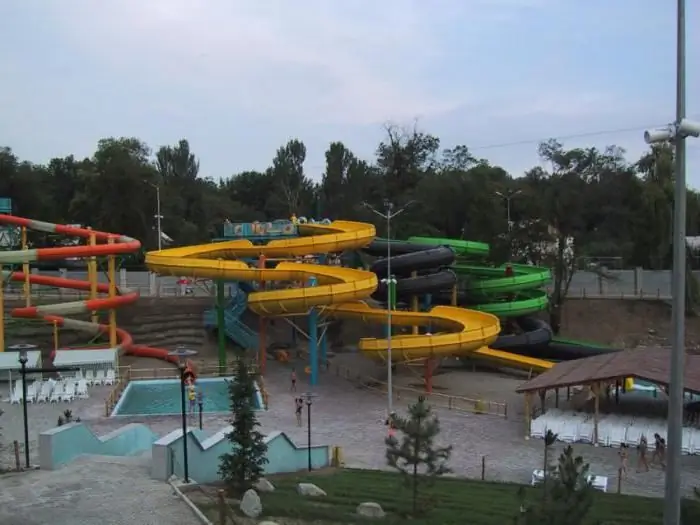 With the onset of the first warm days, many begin to plan how they will spend the summer. But what if the vacation is not soon, but you really want to relax and swim? You can solve this problem by going to the water park for the whole day. There are a lot of such entertainment complexes in Almaty, so it will not be difficult to have fun on your day off. But to decide which water park is right for you, you can view an overview of the most visited places