Table of contents: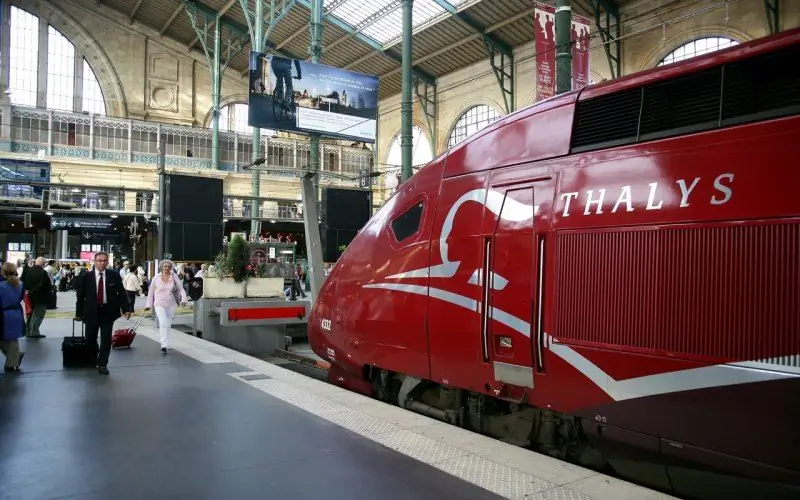 From the picturesque medieval city of Bruges in Belgium, traveling through Europe or being on a business trip, you can make an exciting trip to Amsterdam. Since this city is only a few hours drive from Bruges, it is quite possible to go there for a day if the tourist is limited in time. There are several ways to travel between the two cities.
Distance and transport
The distance from Bruges to Amsterdam (252 km), of which 193 km are motorways, varies from 3 to 6 hours. It all depends on the choice of transport for the trip. The simplest and cheapest options rarely match. If you want to choose the "fast and convenient" option, then high-speed trains are suitable here, but the fare for them is usually high. If travelers are looking for an opportunity to get from Bruges to Amsterdam cheaply, then the option of traveling by car or bus is most likely to suit them.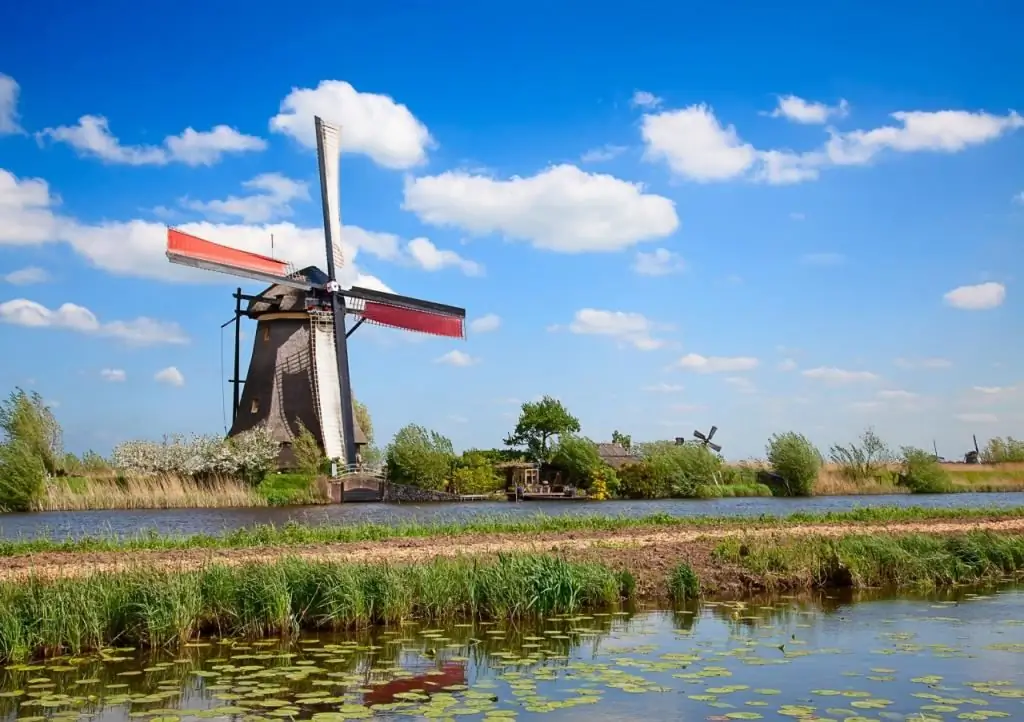 Bruges to Amsterdam by train
How to get from Bruges to Amsterdam by train? You can travel between cities on high-speed trains IC and Thalys.
The Thalys train follows with a change in Brussels-Midi (South Station). When traveling, it is allowed to place one hand luggage and no more than two pieces of luggage in the luggage compartment. There is also the option to purchase food at the Thalys Welcome bar. If a premium ticket has been purchased, meals are included and served in the passenger seat. The journey between Bruges and Amsterdam Central Station takes 3 hours. Please note that prices increase as the departure date approaches. Tickets can be booked on the NS Hispeed website. The maximum price for this option is €80 via Antwerp and €89 via Brussels. Cheaper fares on popular flights sell out quickly, so depending on which option the traveler chooses, they can find prices of €36/€47/€57 via Antwerp (RUB2695 - RUB4268) and €36/€53/ 67 € via Brussels (2 695 - 5017 RUB).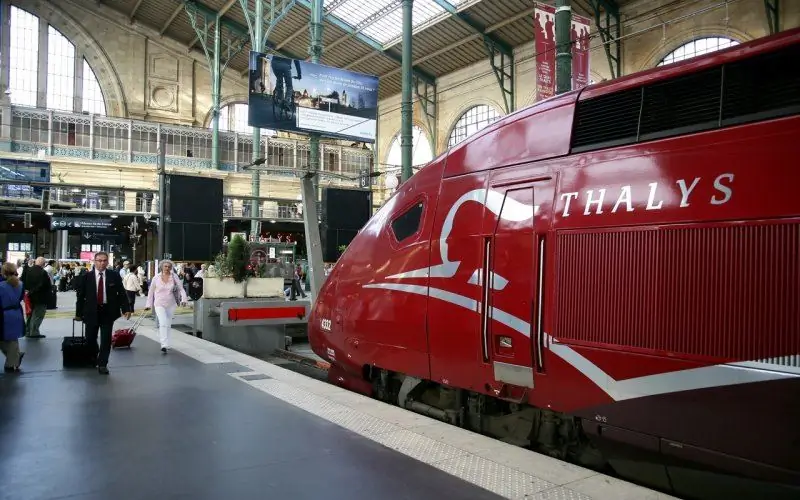 You can also take IC high-speed trains with transfers in Ghent and Antwerp (and sometimes in Rotterdam). This is another option for getting from Bruges to Amsterdam by train. The whole journey will take a little less than 4 hours. Fares for high-speed trains do not change depending on the time you buy a ticket, so even if you buy it on the day of the trip, the cost for the Bruges-Amsterdam route will be 52.80 euros (3968 RUB, 2nd class).
From Bruges to Amsterdamby bus
The international bus is the most affordable option for tourists wondering how to get from Bruges to Amsterdam. It covers the distance between cities by as much as two hours longer than the train, but it costs much less.
Eurolines offers one-way fares, but please note that bus fares may also increase as the departure date approaches. The stop in Bruges is conveniently located in front of the city station, at Busstation De Lijn on Stationsplein. The Eurolines Amsterdam stop is located outside Amsterdam Amstel Station, about 10 minutes by train from Amsterdam Central Station. Eurolines allows you to carry hand luggage and two suitcases that can be placed in the luggage compartment of the bus on each ticket.
Also, the bus has the advantage that it is direct, although the journey takes 5 hours and 50 minutes, but the transport arrives in the center of Amsterdam. Departures are daily at 14:25 from counter 10 near Bruges station and the cost is around 24 euros per person, but it depends on when the ticket is booked.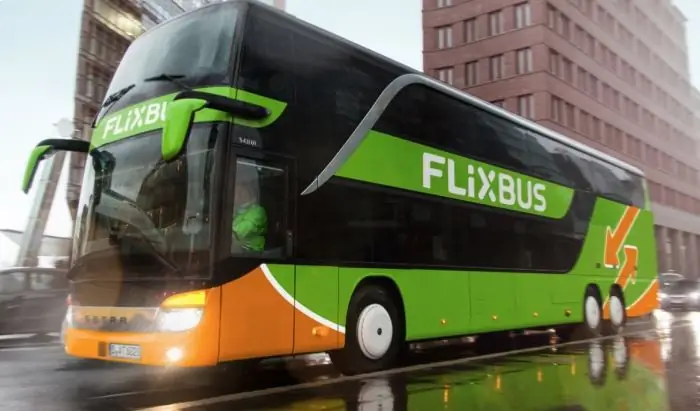 FlixBus is another company that operates this route and will be helpful to travelers looking to get from Bruges to Amsterdam. You can book your trip directly with the mobile app, website or travel agencies. You can carry only one bag in hand luggage per ticket. You can also take one seat.luggage to be stowed in the luggage compartment. The bus has Wi-Fi.
From Bruges to Amsterdam by plane
The nearest airport to Bruges is Oostende-Bruges Airport (OST), located about 25 km from the city center. This airport is mainly engaged in cargo and charter flights. There are no flights between Amsterdam and Bruges.
Flights are only possible between Brussels-Zaventem Brussels and Amsterdam Schiphol airports. But first you have to cover the 100 km journey from Bruges to Brussels.
Road trip
How to get from Bruges to Amsterdam by car? Families, travelers with disabilities and just car enthusiasts may wish to travel between Amsterdam and Bruges by car. A distance of 250 km is covered in about 3 hours.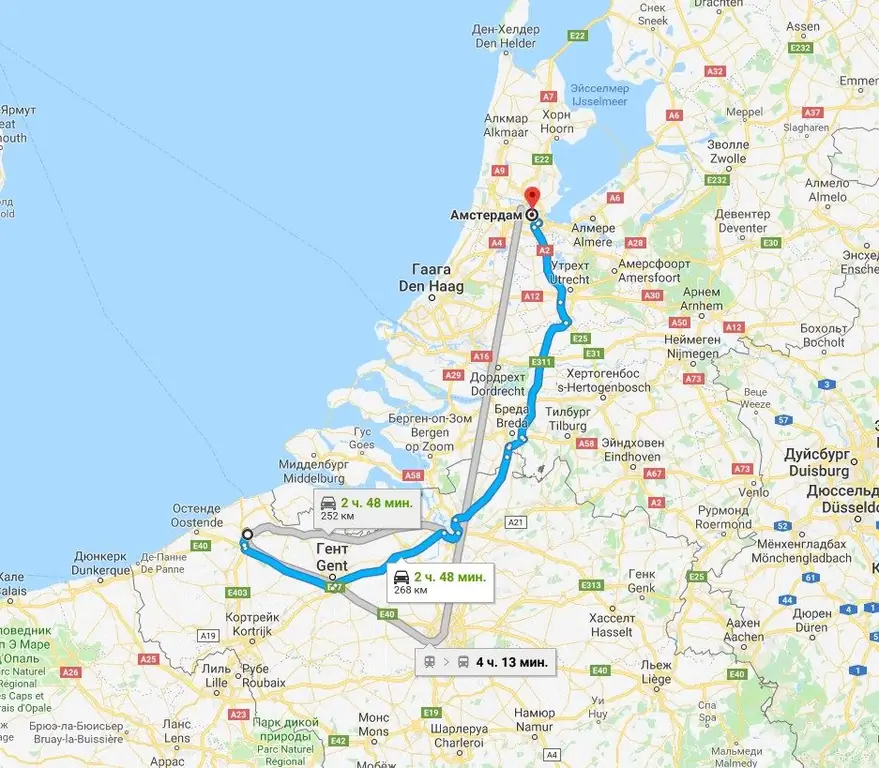 There is one undoubted plus in traveling by car. You can choose your own itinerary to enjoy the beautiful landscapes and cities along the way, as well as be able to stop at any place you like to take a walk, take a few photos and move on at your own pace.
Whichever way travelers choose to get from Bruges, they will be fascinated by Amsterdam and will probably want to stay here for a while.
Recommended: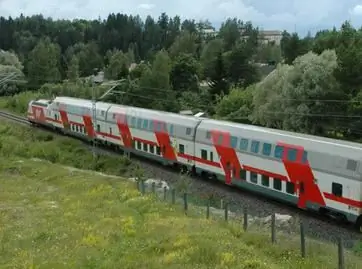 How to get to Adler by train without inconvenience? This is somewhat tricky to do, but still possible. First, tickets should be booked in advance. During the holiday season, they sell out very quickly. And secondly, it is better to buy seats not in ordinary trains, but in branded ones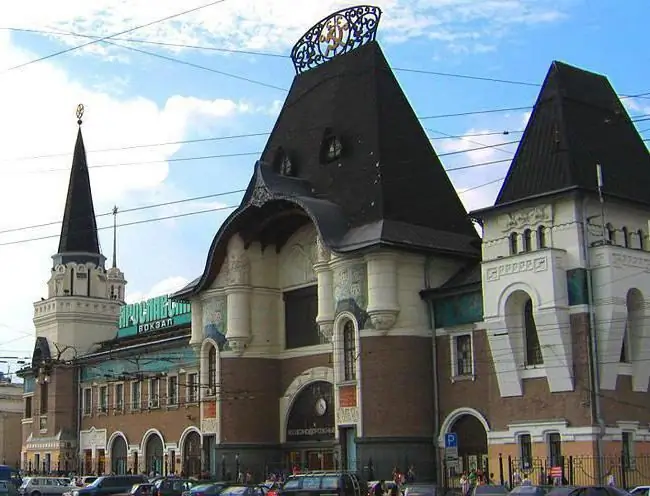 In this article we will talk about the path between Moscow and the regional center of the Yaroslavl region, Rostov Veliky

Novosibirsk and Omsk are two cities of the Siberian Federal District, one of the largest in this territorial isolation. Both are the centers of the eponymous regions with a population of more than a million people. The strings connecting Omsk and Novosibirsk are trains, planes, buses and private cars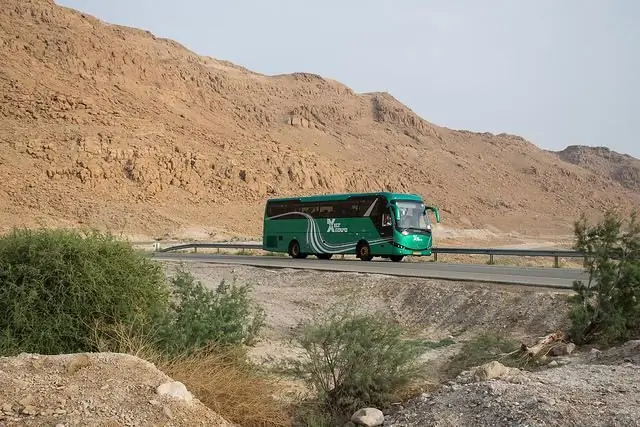 Israel is a state with an ancient history, combining many regions with different traditions. From vibrant Tel Aviv on the eastern coast of the Mediterranean to serene Eilat on the Red Sea. These cities are so different that they invariably attract travelers. Therefore, it is not surprising that tourists often want to know how to get from Tel Aviv to Eilat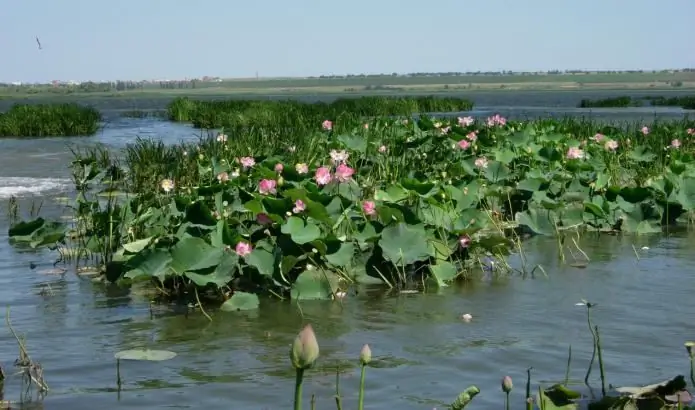 In the Krasnodar Territory there is an amazingly beautiful corner of wildlife called the Lotus Valley. Every year, hundreds of tourists flock here to admire the most beautiful pink flower. Surely many are wondering how the lotus valley was created in the Kuban?