Table of contents: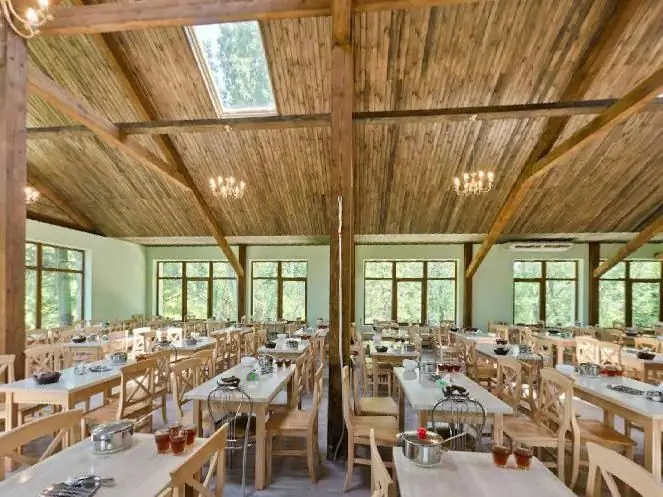 There is no need to talk about the fact that Koktebel is popular with vacationers, this is already an obvious fact. The convenient location of the resort contributes to the popularity - it is located on the shores of the bay of the same name. Nearby is the clear sea and beautiful nature, as well as an indescribable atmosphere, which Koktebel has always been famous for. There are many holidays and festivals in the village, but apart from them you can find entertainment for every taste. Right above the village, as an eternal guardian of the peace of residents and guests, the extinct volcano Karadag rises, attracting tourists with its severe appearance.
Where to settle, everyone chooses according to their concept of relaxation: some settle away from the noise, others, on the contrary, closer to the center of the village, where life boils and rages around the clock. There are many hotels in the center where you can always book a room. One of them is boarding house "Volna". Crimea is replete with similar small establishments designed for couples with children.
Features of the institution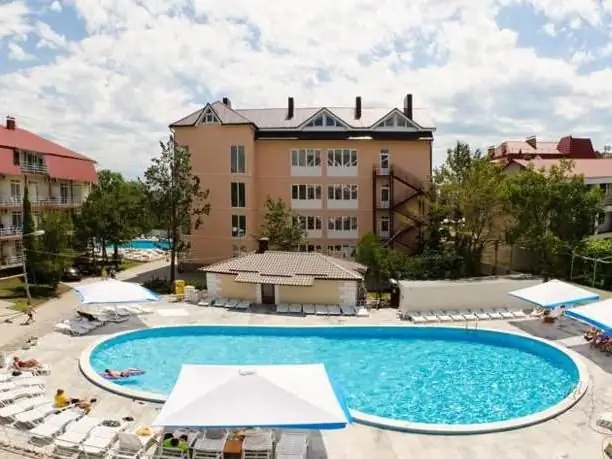 The boarding house is located in a park area, in the center of the village, almostnext to the sea - only 50 m separate its building from the Central embankment.
European service and carefree atmosphere are the main distinguishing features of the institution. Moreover, the institution is designed for families, so here special attention is paid to ensure that the stay of guests is safe and pleasant. Since "Volna" is a boarding house where families with kids have a rest, a children's playground is equipped for them on the territory, besides it is guarded. There is also a special room where children can play fun educational games under the supervision of a teacher.
Where to swim and sunbathe?
For adults, the boarding house "Volna" on its territory offers to use the pool, in which the water is heated. The water mirror of the reservoir occupies an area of 265 sq. m. The depth of the bowl is 1.8 m. There are sun loungers nearby for those who want to sunbathe or just relax by the water.
You can also visit your own beach with a wide beach area. Although it is located nearby, those wishing to sunbathe on the beach are delivered free of charge by bus. You can find out the schedule of the vehicle from the administrator.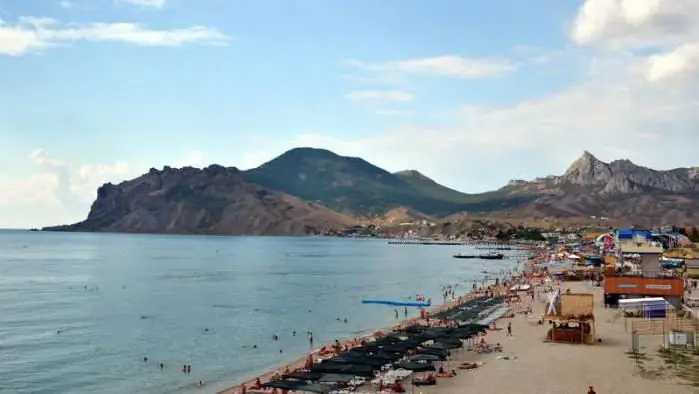 If you do not want to spend time on the road, you can visit the city beach, located just 100 meters from the place where the boarding house "Volna" is located. Koktebel is a small village and almost all of it is located on the shore of the bay, and since there are no industrial enterprises here, local beaches are famous for their purest water.
Cost of living
The price for accommodation may be different and depends on which optionpower supply is selected. "Volna" is a boarding house available to guests with an average income level, so the prices are not very high. So, the cost of living in a double standard without meals or only with breakfast is 3,100 rubles, and in a double superior room - 3,500 rubles / day.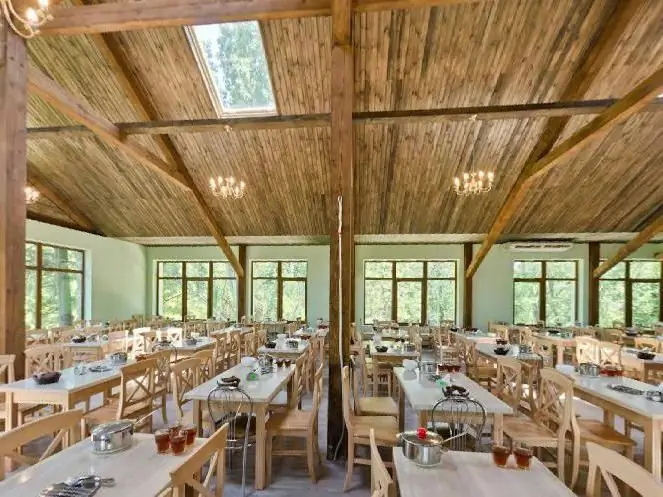 If guests choose accommodation with three meals a day, they will have to pay 4,400 rubles per day for a double standard room, and 4,800 rubles per day for an improved room option. Prices are for July, but if you want to save money, you can come at the beginning or end of the season, then the rest will cost 2 or even 3 times cheaper.
The price includes the use of:
Wi-Fi.
Parking.
Beach delivery service.
Extra cot.
In addition, the boarding house "Volna" provides additional services for which you need to pay extra:
Possibility to visit the sauna, masseur.
Use luggage storage.
Rent a conference room with a projector, TV, speakers and two microphones.
The ability to leave your car in a secure parking.
Rooms
It is not in vain that many tourists choose the Volna resort for accommodation - the boarding house is located in a building that has recently been reconstructed, so that all the premises are in excellent condition. What's more, all rooms are well appointed for a comfortable stay.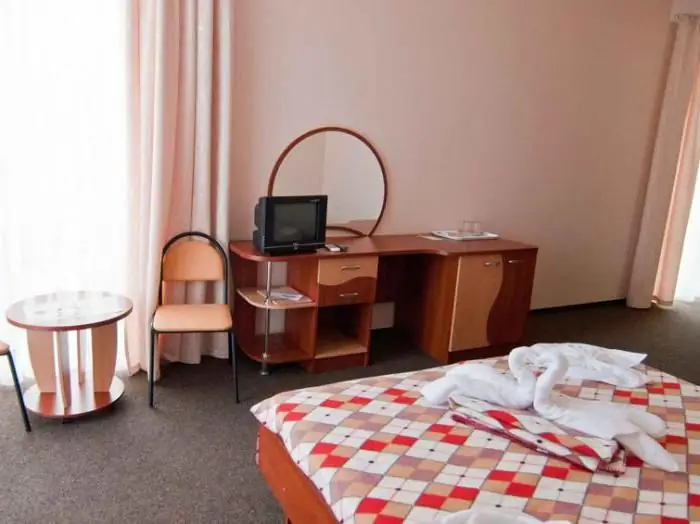 Double standard - one room with an area of 17 sq. m, which has:
Air conditioner.
Chair-bed that can serve as an extra bed.
Double bed (or two single beds).
Table, chairs.
Bedside tables.
TV.
Cookery set.
The balcony has plastic furniture.
The double superior room has almost everything the same, although the room itself is slightly larger and occupies 21 square meters. m.
Setting rules
Pre-booking, or rather the purchase of a ticket, is mandatory for settling in the boarding house "Volna". Crimea is a place that is quite in demand among vacationers, so in order to avoid various misunderstandings and problems, it is best to book a room in advance.
For check-in visitors must provide:
Travel ticket.
Passport (Russian or foreign).
Insurance policy.
When checking in with a child, you need to present documents for him - a certificate of vaccination and a birth certificate.
If the child did not come with their parents, but with other relatives, they must present a notarized permission from the father and mother.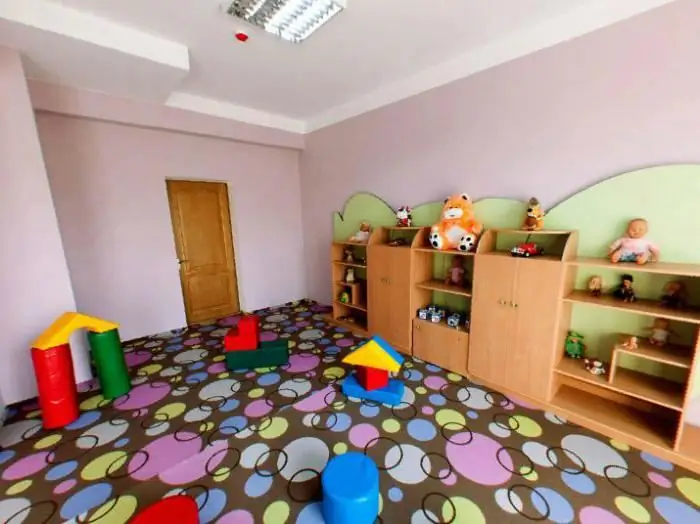 For families who come to rest with children, the institution makes a pleasant surprise: kids under 3 years old can stay here for free if they do not need food and extra space. For children older than 3 years and younger than 6, you will need to pay only for utilities (per day - 160rub.), but also without providing a place and food. If you are a family with a teenager and need extra space, you can use the discount and pay only half the price per child.
Check in is from 13.00, you can check out until 9.00.
Important detail: Volna is a boarding house, the only one in Koktebel where pets are allowed. But this must be notified to the administration in advance.
Service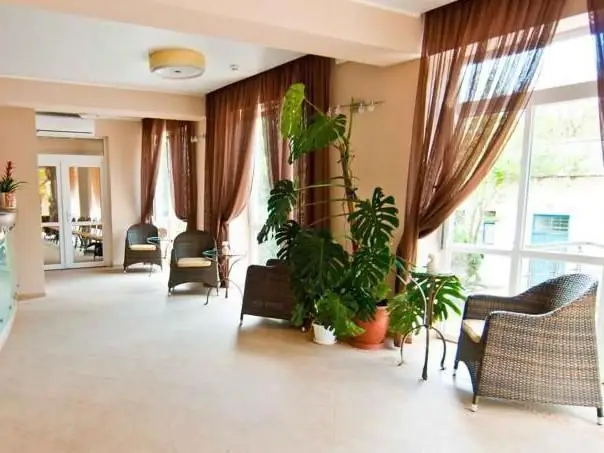 The boarding house "Volna" is a place where you can have a great time and without any problems. To do this, the institution works:
Tour Desk.
Exchange office.
Infirmary.
Diving services.
Rent a bike, sports equipment, beach equipment.
Cafe, canteen.
Billiards.
Table tennis.
Sports ground.
Laundry.
The rooms always have not only cold, but also hot water. Cleaning is done every other day, and bed linen and towels are changed every 5 days.
Behind the territory of the institution, within walking distance, there are various enterprises of the resort infrastructure, including discos, bars, restaurants, shops.
Guest opinions
Before choosing a place of residence, every future vacationer wants to know the opinion of those who have previously stayed in the establishment they like. Interested in consumers in this regard and boarding house "Volna": reviews of tourists - the most accurate indicatorcomfort and quality of service. Those who have stayed here have left a lot of reviews on the web. They underline:
Check-in and check-out are seamless.
All appliances in the room are working properly.
High quality cafe food.
The area is clean and cleaned frequently.
The staff is attentive and friendly.
There are, of course, comments and suggestions. Many would like to have lighting on the balconies so that they can sit with the family late at night. There were complaints about the too quiet life in the institution and the lack of recreational activities on its territory. But "Volna" is a boarding house. The reviews seem to come from people who are quite young: they would be better off choosing a hotel where more time and attention is given to entertainment programs.
Recommended: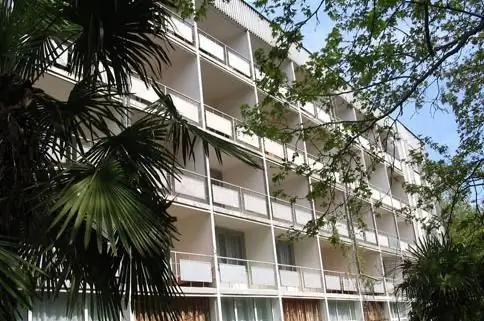 The peninsula is divided into four recreation areas: Southern, Eastern, Central and Western Crimea. Whichever one you choose, it will not be difficult to move to any city, as cities and towns are connected by a convenient transport interchange. If you are going to travel with kids to the Crimea, holidays with children (you choose boarding houses or other complexes) will in any case be comfortable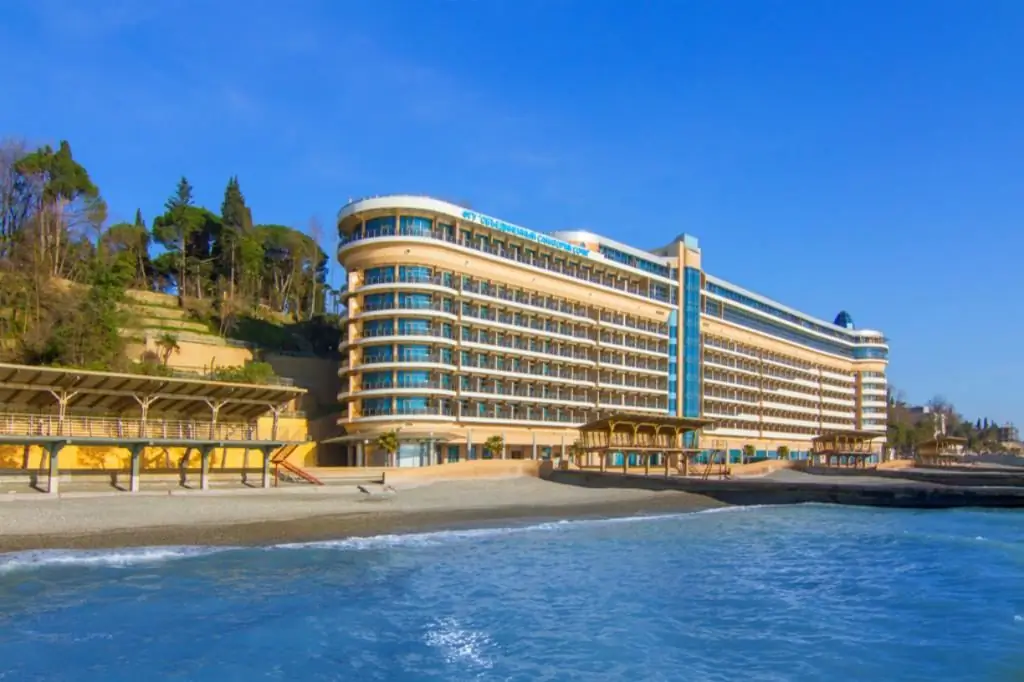 The resort of Sochi has been and remains the All-Russian he alth resort. And if you want to not only relax near the sea, but also comprehensively improve your he alth, then you need to buy a ticket to one of the resort's sanatoriums. There you will get a bronze tan on the resort's own beach and undergo a course of treatments. In this article we will talk about such a unique place as the Primorsky building of the Sochi sanatorium. Photos, reviews about the rest, description of rooms, infrastructure and medical facilities you will find below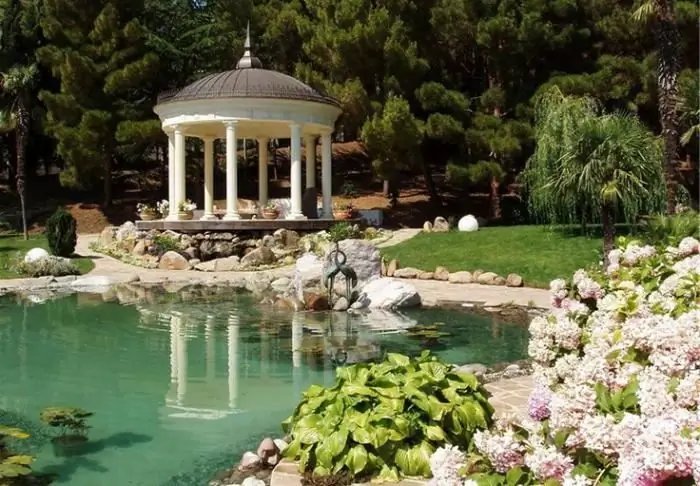 The southern coast of Crimea is one of the most visited resort places on the peninsula. Transparent, clean sea, sandy beaches, beautiful landscapes, healing mud and natural springs - all this attracts tourists. One of the most popular cities of Crimea is Alushta. The boarding house "More", along with other resort centers, has been accepting tourists from different countries for many years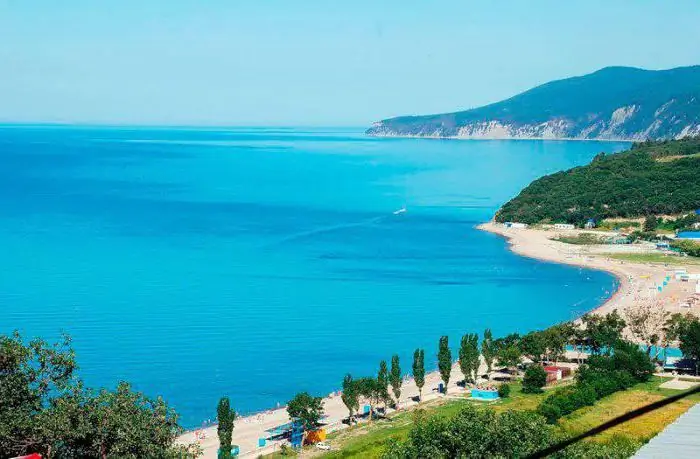 It's no secret that most Russians prefer to relax on the Black Sea coast in summer. Sanatoriums and boarding houses of the Krasnodar Territory (especially in recent years) in terms of service level, quality of services provided, compete with many European resorts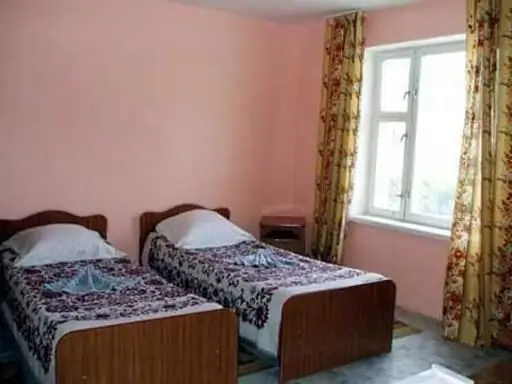 If you like Anapa, the Odyssey boarding house is the place where you can stay in this city. After reading the description of the seaside base, reviews about it, you can decide whether you will spend your vacation here