Table of contents: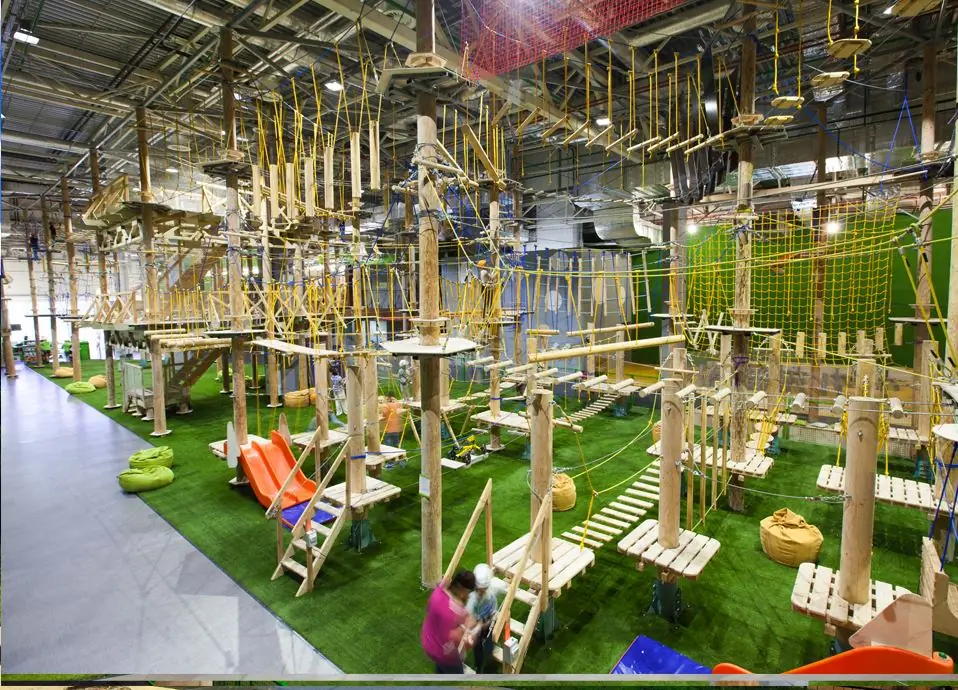 In our time, there are many ways to spend time actively, excitingly and extreme, while getting positive emotions. One of these attractions is the Panda Park rope park in Moscow.
About Panda Park
"Panda Park" is a dynamically developing company. Nowadays, the network of these rope amusement parks operates not only in Moscow, but also in other cities of our country. In Moscow, there are 11 such parks, and three of them are indoors.
"Panda Park" is a rope park, that is, a system of all kinds of rope crossings and obstacles. It is intended for all categories of the population, ranging from children from three years old and a height of 90 centimeters. Ropeways hang from one to twenty meters above ground level, either between trees or on artificial poles. The trails vary in difficulty and take between 20 minutes and 1 hour to complete.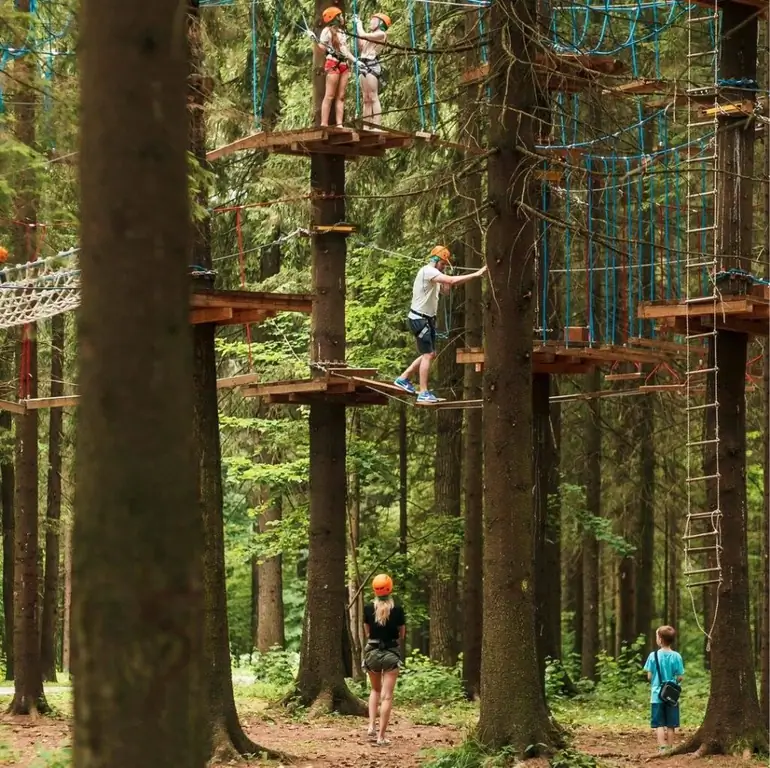 This is a great option for relaxing with a sea of positive emotions. Here you can experiencedifferent feelings - from fear and adrenaline rush to delight and pleasure. You can also take a lot of memorable photos in Moscow at Panda Park.
School sports competitions and children's educational activities are often held here.
Panda Park Benefits
This is the only network of rope parks located within the city of Moscow, which saves time and reduces transport costs. The advantage of any indoor "Panda Park" in Moscow is the ability to pass routes in any weather and season.
The company uses double insurance, which gives a guarantor of complete security. Experienced staff and detailed instruction ensure an exciting pastime.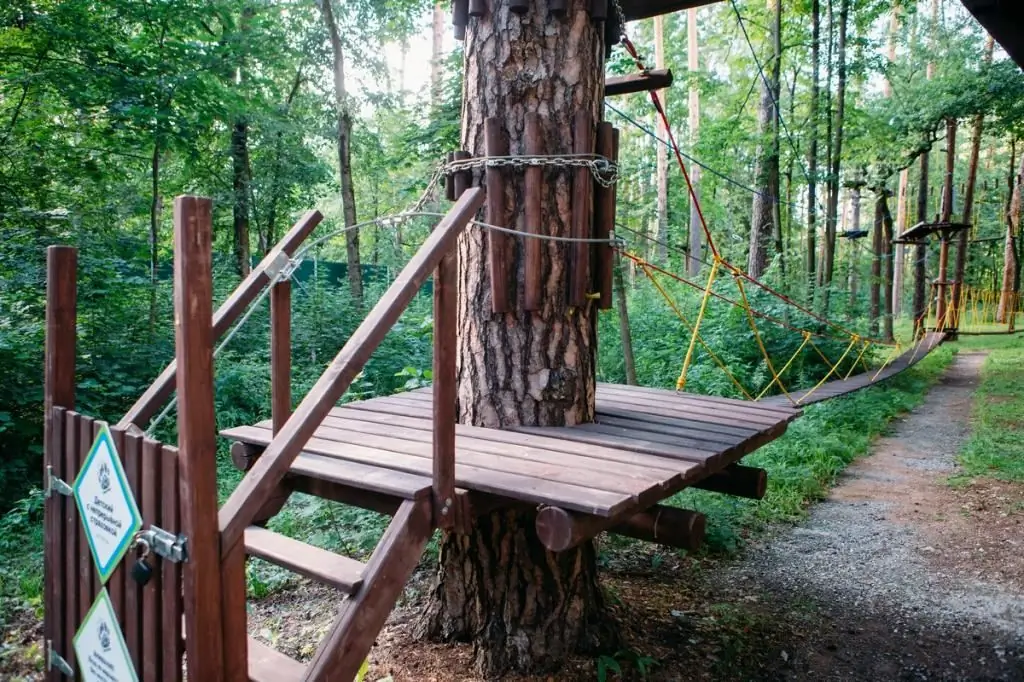 The constructions of the open "Panda Parks" are safe for people and trees. And for each element there is a certificate confirming the fastening system.
It is noteworthy that the number of participants in the passage of the route can be any. No special skills and training are needed here - the instructor will tell you everything.
Events of various levels are held here - children's parties and graduations, student and corporate. You can find out where Panda Parks is in Moscow on the official website of the company.
Requirements and restrictions
Passing any route is allowed only after briefing, after which the ticket can no longer be returned. In the entertainment "PandaPark" there are restrictions: a person's weight should not exceed 110 kg, and height - 210 cm. In addition, depending onfrom the route, the height of the child or teenager must be at least 90 or 140 cm, respectively.
For safety reasons, the route is carried out in sneakers, as well as in comfortable sportswear that does not restrict movement.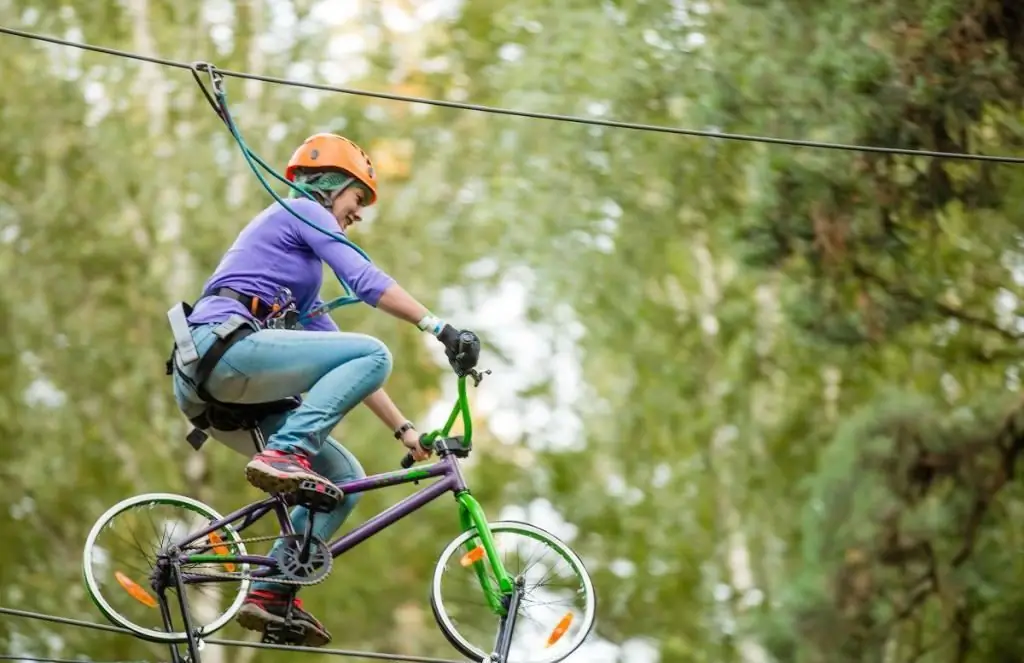 Also, he alth restrictions, recent surgeries can also be an obstacle to the passage of tracks.
Children can also visit the park on their own, but only at the age of 14, upon presentation of a passport and parents' receipts.
Useful information
The outdoor park may change opening hours due to weather conditions. Ticket offices close one hour before the official closing of the park.
It is noteworthy that there are several addresses of the indoor "Panda Park" in Moscow, arriving at which you can take routes in any weather.
Growth limit introduced in Panda Parks. This is due to the fact that children who are below a certain height cannot buckle the safety carabiner themselves.
There are no restrictions on physical fitness: tracks of varying difficulty are specially designed so that everyone can choose their path according to their strength. However, here you need to remember about medical contraindications. If necessary, you can call the instructor for help. However, if the visitor is evacuated to the ground, his visit is considered completed. If you want to return to the route, you will have to buy a new ticket.
Addresses of indoor Panda Parks
The park is open in any weather and in winter in units located inroom. This is an undoubted advantage of the closed Panda Park. Addresses in Moscow:
"Aviapark" - SEC "Aviapark", Khodynsky Boulevard, 4;
"Zelenopark" - SEC "Zelenopark", metro station Rechnoy Vokzal, Zelenograd, 18th kilometer from Moscow Ring Road along the Leningradskoye Highway;
"Riviera" - SEC "Riviera", st. Avtozavodskaya, 18.
Aviapark
One of the closed Panda Parks in Moscow is located in the Aviapark shopping mall. It is located not on trees, but on artificial supports. This is the first and, perhaps, the most extreme rope park, where the routes hang right above the atrium of the shopping center. During its construction, a unique system for attaching the park to the ceiling was used. From a distance, it looks like it is floating in the air.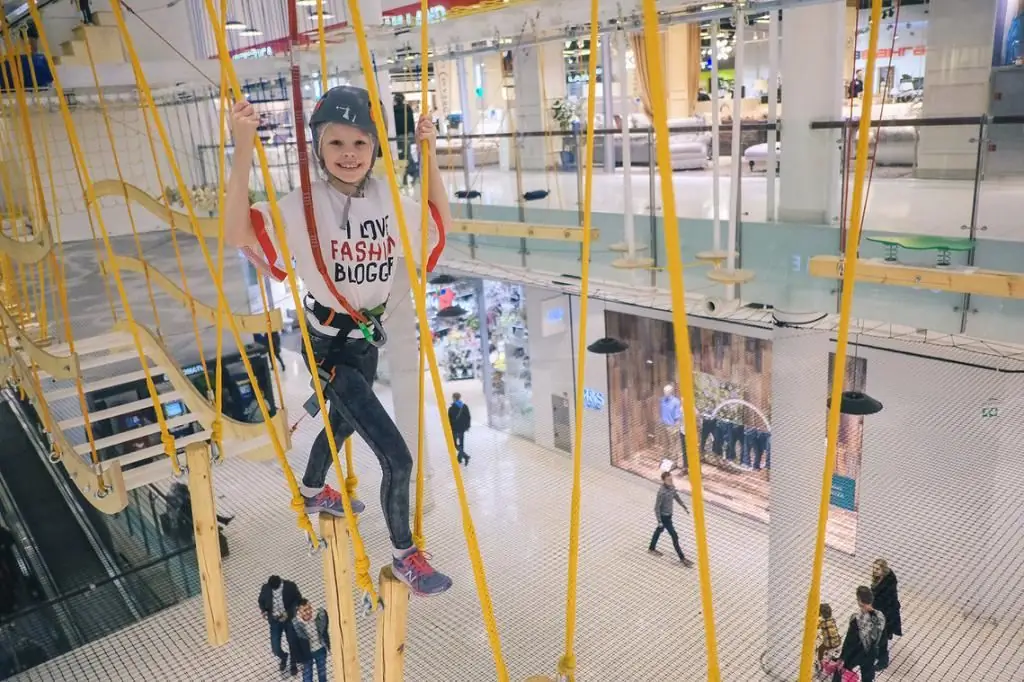 This is the newest format of sports and entertainment space and a true epicenter of adventure. The park is open Sunday through Thursday from 10 am to 10 pm. Friday and Saturday open from 10 am to 11 pm. There are various fares and routes at an altitude of 1.5 to 18 meters. Designed for the whole family. Children's route - for children with a height of 90 centimeters; teenage - one route from 120 cm, 2 adult routes - from 135 to 210 cm.
There is a play area with stationary relay obstacles, as well as cozy spacious rooms for various holidays.
ZelenoPark
Another indoor "Panda Park" in Moscow is located in the shopping center "ZelenoPark" and is a small rope park. It has several rope runs on the levelten meters, a climbing wall 11 meters high, as well as a children's climbing wall 6 meters high.
In addition, the city's first free-flight attraction Rollglider is open here, where you can reach speeds of up to 25 kilometers per hour.
There are various bridges made of logs and thin beams with hanging ropes, a Himalayan bridge, suspended platforms with vertical grips. Luggage storage available.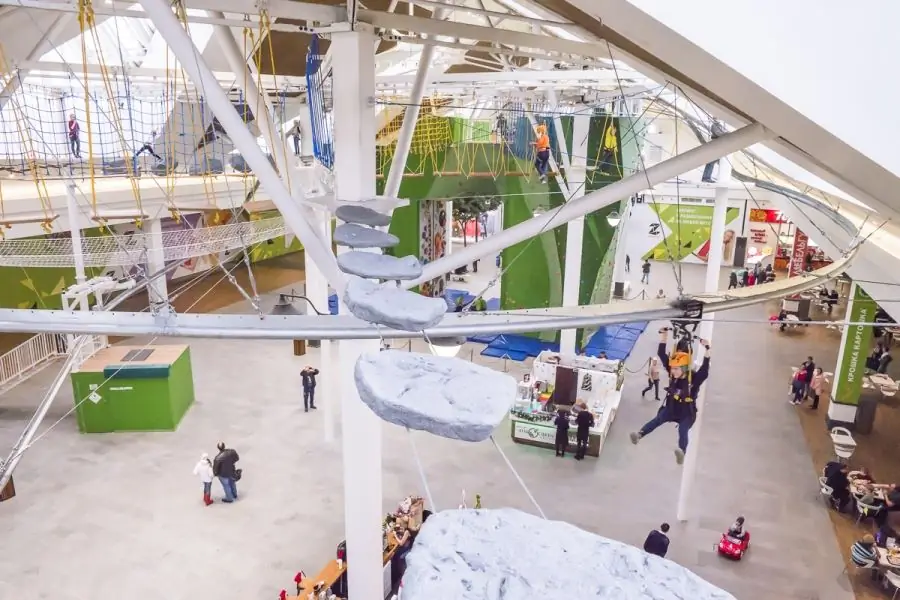 Designed for visitors over 120 centimeters tall. The park is open daily from 10 am to 10 pm. The box office is open until 21:00. It is better to check the cost on the website or by phone.
"Panda Park" in the shopping center "Riviera"
Rope town in the shopping center "Riviera" is the largest indoor "Panda Park" in Moscow. It is located in a large room and has three levels, has eleven routes at a height of one to nine meters.
This all-season complex of high-rise attractions is also perfect for families with children from three years old and height from 110 centimeters. For this, there are all the necessary conditions. For parents, there are soft poufs around the perimeter and a loft located here, where you can have a bite to eat and watch your child passing the route. There is a toddler area for the little ones.
Routes are thought out to the smallest detail, so they are safe even for children. It is possible to pass trails together with children from 125 cm. According to reviews, this indoor PandaPark in Moscow has a lot of space and light, clean and fresh.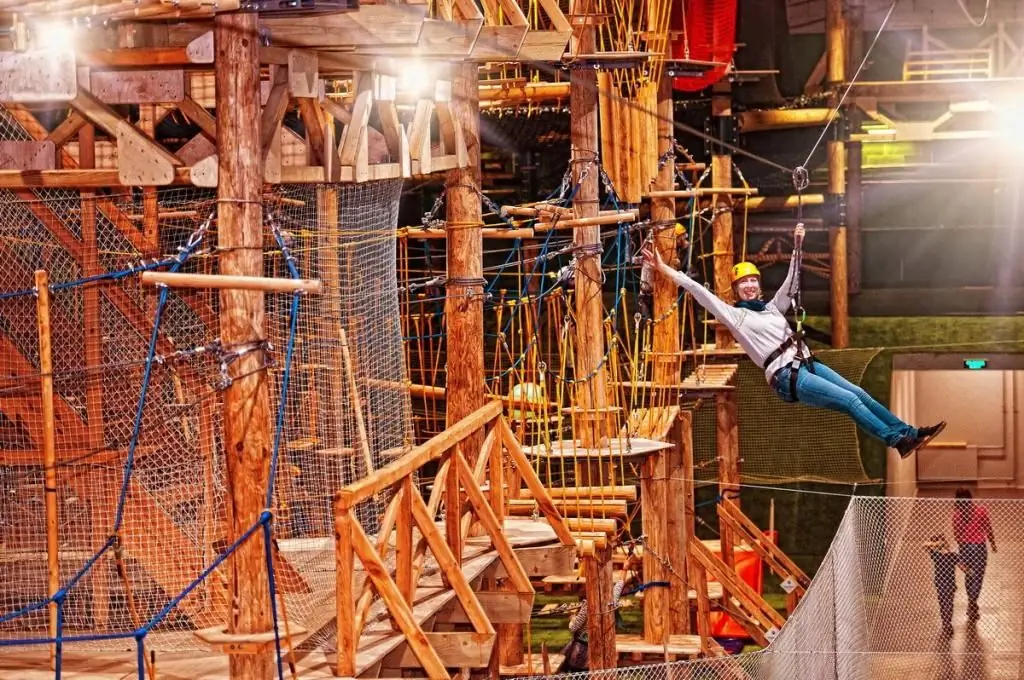 There are 11 routes of different difficulty levels: beginner-advanced-extremal. According to visitors' opinions, they are interesting and unusual, and in some places good physical training is needed. The rope park has about a hundred obstacles, including an attraction - a jump from a height of a four-story building.
There is a children's labyrinth eight meters high for the youngest visitors - from one to seven years old. There is also a climbing wall with ten panels.
In the park there is also a cafe where you can relax, have a bite and even celebrate a children's birthday or another holiday.
The park is open daily from 10 am to 10 pm.
Panda Park Fili
Besides the indoor "Panda Park", outdoor rope parks are very popular in Moscow, in the fresh air, among the trees. The largest and most extreme outdoor park in Moscow and the region is PandaPark Fili. It provides for nine routes of various categories of difficulty and duration. Adult tracks rise up to twenty meters above ground level. There are short and elementary routes for kids. There are routes for teenagers from one hundred and forty and from one hundred and fifty centimeters - for example, a very long "Trolley" of suspension bridges.
For adult visitors, there are six routes, some of which are very difficult and extremely high. This is the highest route in Russia - "Observation" and "Extreme" with a climbing wall of sixteen meters.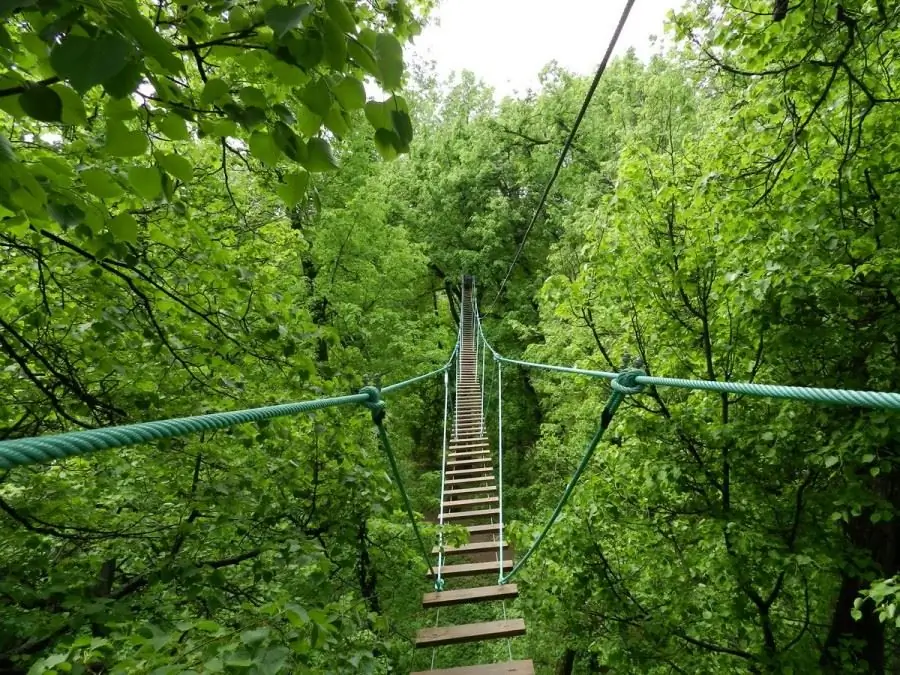 For adultstrails are also possible for children above 150 cm, but this level is very difficult, so the instructors remove many from the routes upon request.
Because the park has become very popular, there are a lot of people here on weekends. In this regard, sometimes you have to wait a long time for the issuance of equipment or wait for standing people to pass the route ahead. On weekdays, of course, there are fewer people.
On the territory of the amusement park there is a bicycle parking and a left-luggage office. You can eat at a local cafe, where even a special children's menu is provided. PandaPark Fili hosts a variety of events - from children's birthdays to corporate parties.
Before the trip, it is better to check the opening hours of the park, as sometimes some routes do not work. This can be done on the official website, as well as by phone.
Addresses of rope complexes "Panda Park"
There are eleven Panda Parks rope rides in Moscow in different parts of the city. Three parks are located indoors, that is, they are covered. The rest are outdoors. In addition to the three addresses we have already considered, you can find out others. So, "Panda Parks" in Moscow are also located at the following addresses:
Zhukovka - Moscow region, Odintsovo district, rural settlement Barvikhinsky, Rublevo-Uspenskoe highway, village. Zhukovka, house 207;
Izmailovsky park - st. metro station "Partizanskaya", Izmailovsky park;
Kolomenskoye - Moscow, Andropova Ave., 39 st 1a;
Meshchersky - Meshchersky forest, Voskresenskaya 1a, building 1;
Mitino - Moscow, Penyaginskaya, 10;
Orekhovo - Moscow, Shipilovsky proezd, 63 k1;
Sokolniki - Moscow, 1st Radiation Prosek 1;
"Fili" - Address: Moscow, Bagrationovskaya metro station, st. Novozavodskaya 22.
There are enough options, so you can choose the one that suits you best.
Recommended: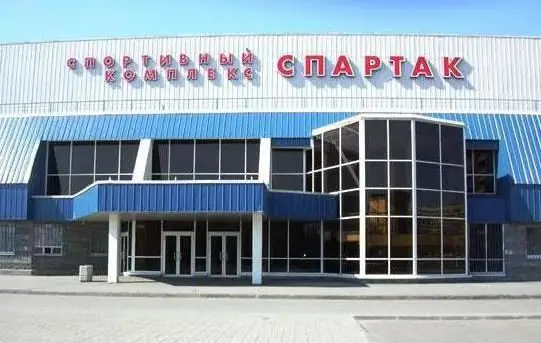 One of the most interesting and quite developed ways of active leisure in St. Petersburg is ice fitness. Huge opportunities for this have indoor skating rinks. Classes with an experienced trainer will create a great mood and help bring your figure closer to perfection. Don't worry if you've never skated before. But you should clarify this when signing up for classes, and the managers of the indoor ice rink in St. Petersburg will select the right group for any beginner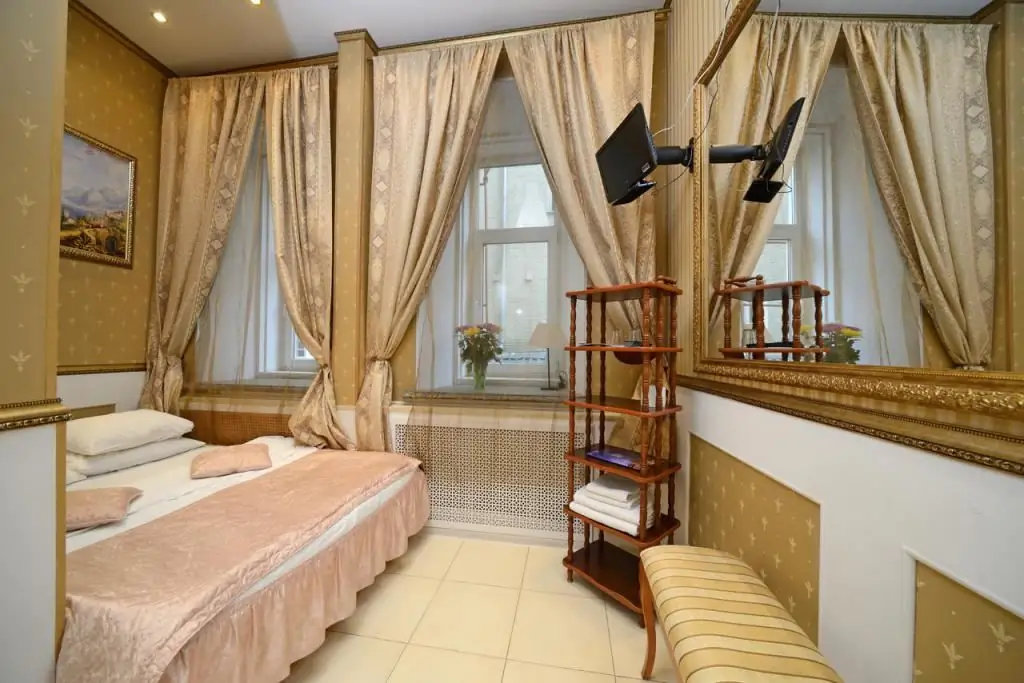 Even the most ordinary tourists and travel lovers (and not Hollywood stars or roy alty) want to spend their holidays in comfort. And do it at an affordable cost. Is it possible to find the best combination of price and quality in the Russian capital? The answer can only be in the affirmative. However, don't flatter yourself too much, not all hotels that seem great at first glance really are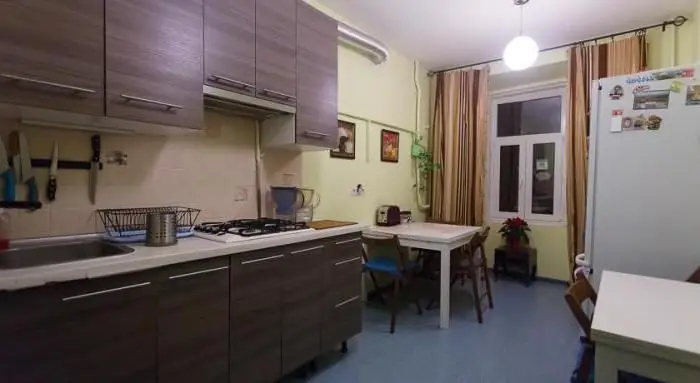 Are you going to visit Moscow? Then be sure to choose a hotel in advance. If you are interested in economy class hotels, then pay attention to our article. We will tell you about the cheapest hotels in Moscow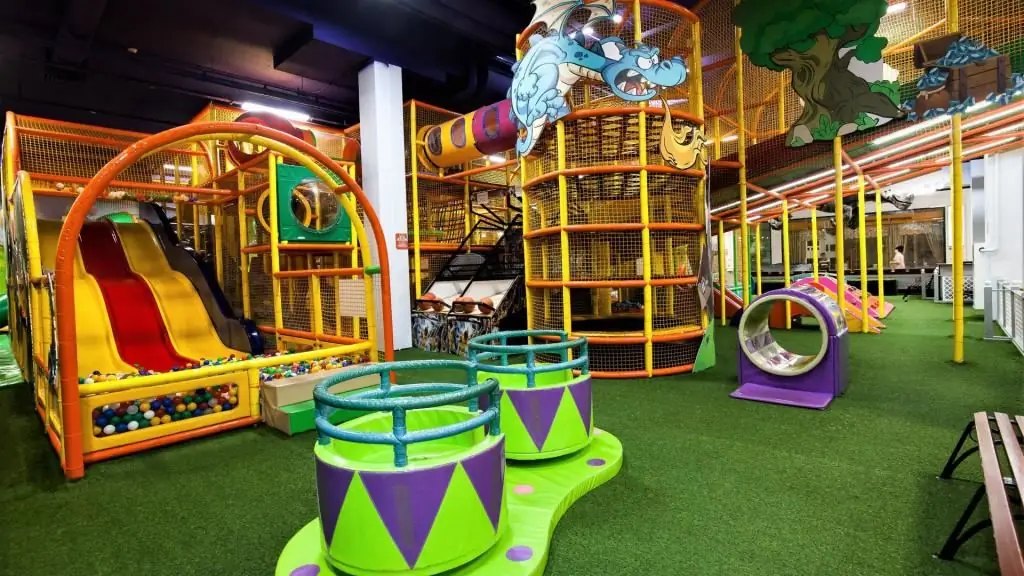 If you are tired of gray everyday life, you want to escape from work and problems, you can visit entertainment centers that will help everyone have a great time with the whole family. But how to choose a suitable entertainment center in Moscow, because there are so many of them? The article will describe the most popular, according to reviews, entertainment places for a great pastime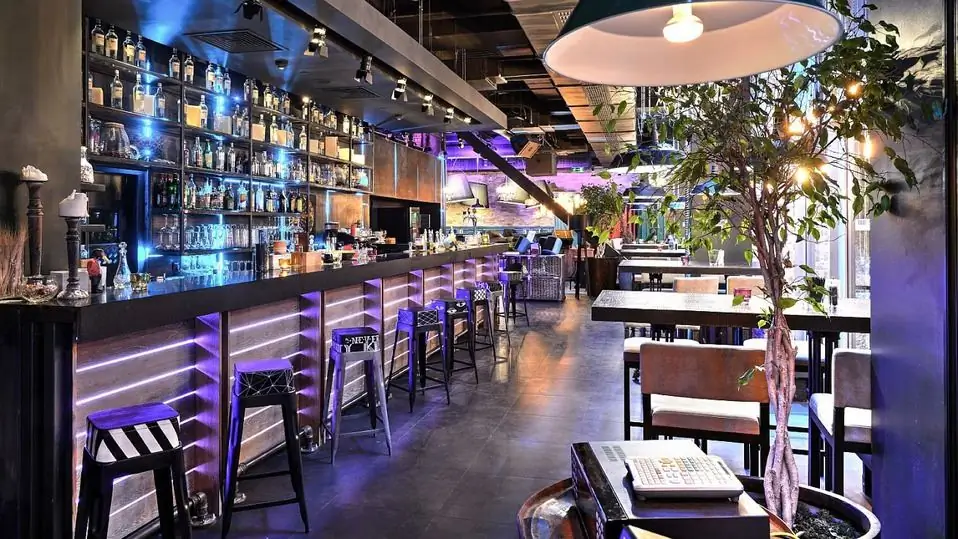 In order to get to the center of Moscow very quickly, you can use the subway. One of these stations is "Paveletskaya". Near it is a large number of attractions, shops, as well as catering establishments. Today we will introduce you to the bars on "Paveletskaya". Their addresses, description, menu, as well as reviews will be presented below. Let's start an exciting acquaintance