Table of contents: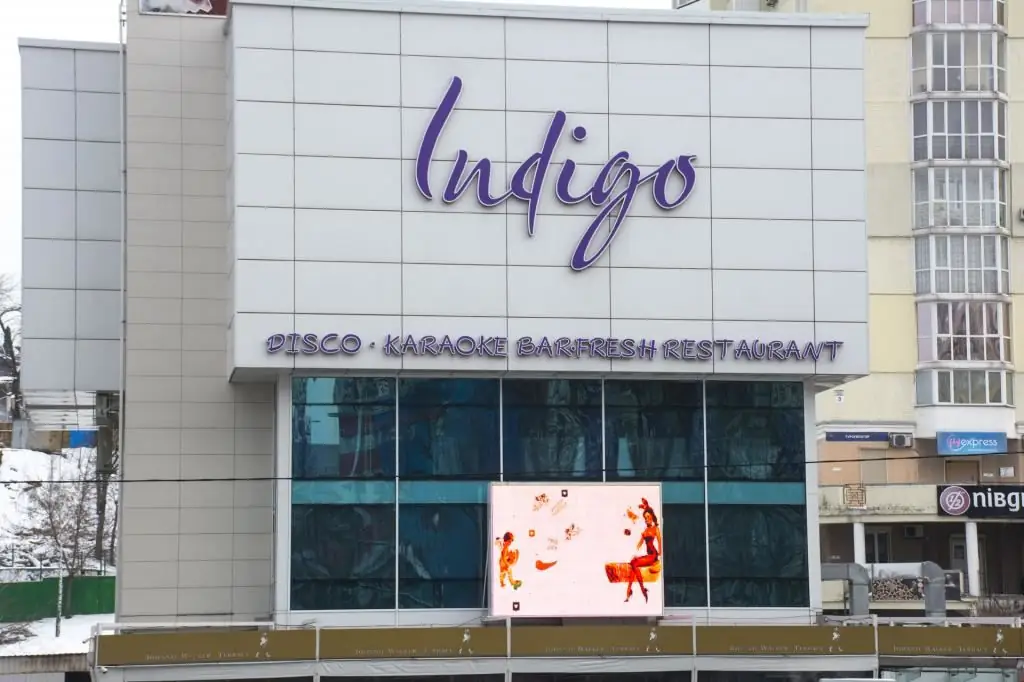 For those who love a quality and ambitious holiday in the capital of Ukraine was opened a stunning and unique nightclub - "Indigo". It has no analogues in Kyiv - this is the very place where you can see the symbiosis of modern dance, music, relaxation and, of course, delicious European cuisine. For those who have not yet visited this wonderful institution, we have prepared the following information.
First of all, we note that the night club "Indigo" in Kyiv is four floors in the truest sense of the word. On each of them there is one or another designated area for entertainment. Let's start from the lower floors and go upstairs.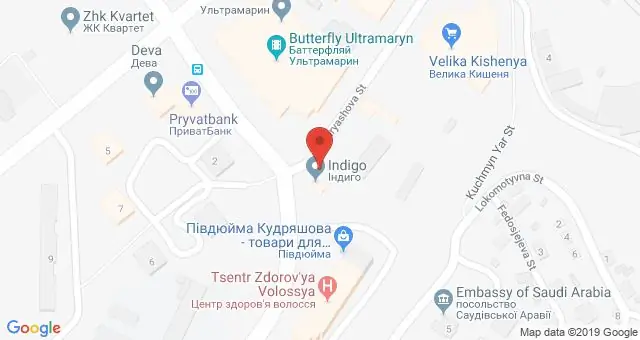 First floor
All of its space is occupied by a magnificent restaurant. Aged in the best European traditions, and this applies to service and cuisine, it is gaining more and more popularity every year. Exceptionally haute cuisine is presented here, many interesting recipes are borrowed.from European and Asian countries. With all this, the atmosphere of the institution sets up an intimate and secluded mood, allows you to relax as much as possible and enjoy the evening and delicious food. The restaurant in the night club "Indigo" in Kyiv is a place that both locals and visitors like to visit. You can meet celebrities and very influential people there.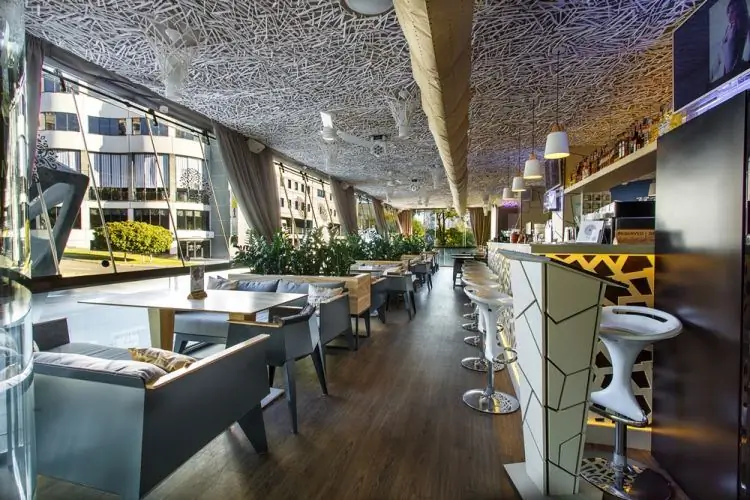 Second level
Lounge area in its purest form. Presented to us as a hall in which the public can sit on comfortable sofas to enjoy great music and delicious cocktails. The feature of this level is hookahs of the highest quality - well, how can a moment of true relaxation be without them! Many visit the second floor of the Indigo nightclub in Kyiv after enjoying the gastronomic delights on the ground floor. Here you can relax after a busy day (or week) and relax your body and soul.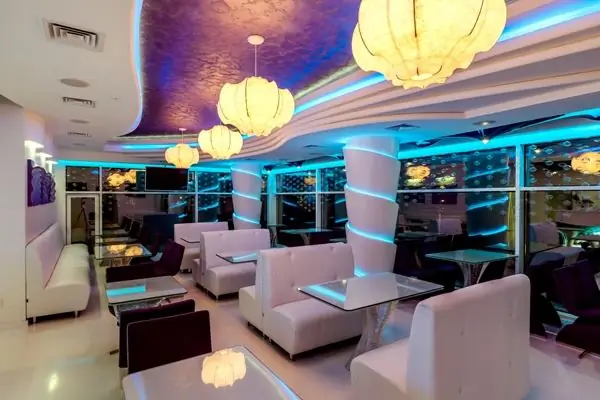 Third floor
Well, here the soul sings in the truest sense of the word. This is a karaoke bar that is equipped to the highest standards and has an incredibly extensive music library. The atmosphere of this level of the club is simply amazing - here you can not only sing from the heart, but also make "vocal acquaintances", sing in a duet or even in a choir. At the same time, we note that karaoke in the Kyiv nightclub "Indigo" is not at all a "collective farm" institution. There is no place for fights and drunken antics - your vacation will definitely be civilized and enjoyable.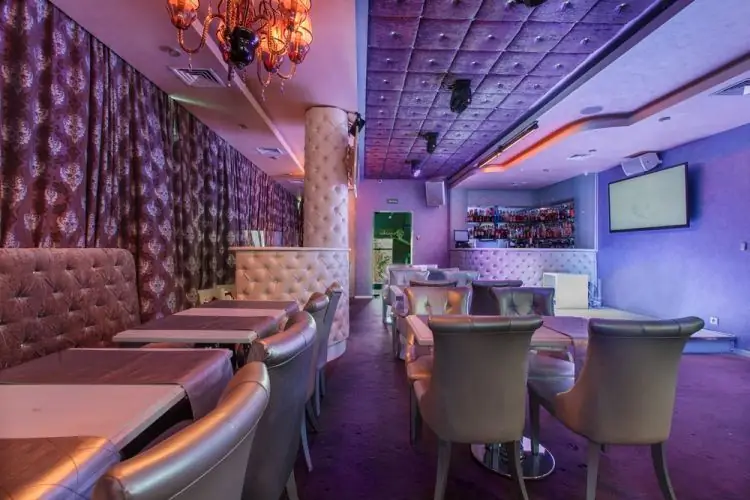 Dance till you drop
Rising to the very top of the nightclub "Indigo" in Kyiv, it becomes clear why it is so popular among young people. This is an incredibly trendy, innovative, atmospheric and simply amazing space for a night out! It is worth emphasizing that the area of the club is relatively small - this is not a hangar where a million people can fit. The club is quite cozy and modest in size, which cannot be said about its design. It is decorated in white with violet-blue lighting that makes you feel like you are in a hidden ocean grotto, where the light refracts from the water to the cave walls.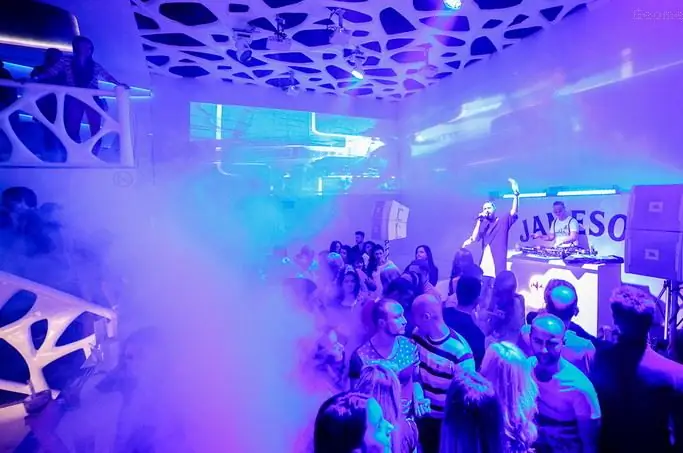 The repertoire of the night club "Indigo" in Kyiv is a special topic. There are no similar establishments anywhere that could please their visitors with such modern, danceable and truly relaxing music. The hall is also equipped with a stage where artists can perform. Fashion shows often take place in this establishment.
Geolocation
Unlike the pretentious establishments without proper reason, which are located in the center of the Ukrainian capital, the Indigo nightclub is located near the railway station. In fact, from the station itself (south exit) you can walk to it in 5 minutes. To be more precise, the address of the institution is Kudryashov Street 3.
So we found out where the nightclub "Indigo" is located in Kyiv, what is its peculiarity and advantage, and why this institution is chosen not only by local residents, but also by foreigners wholeave very flattering reviews about him.
Popular topic