Table of contents: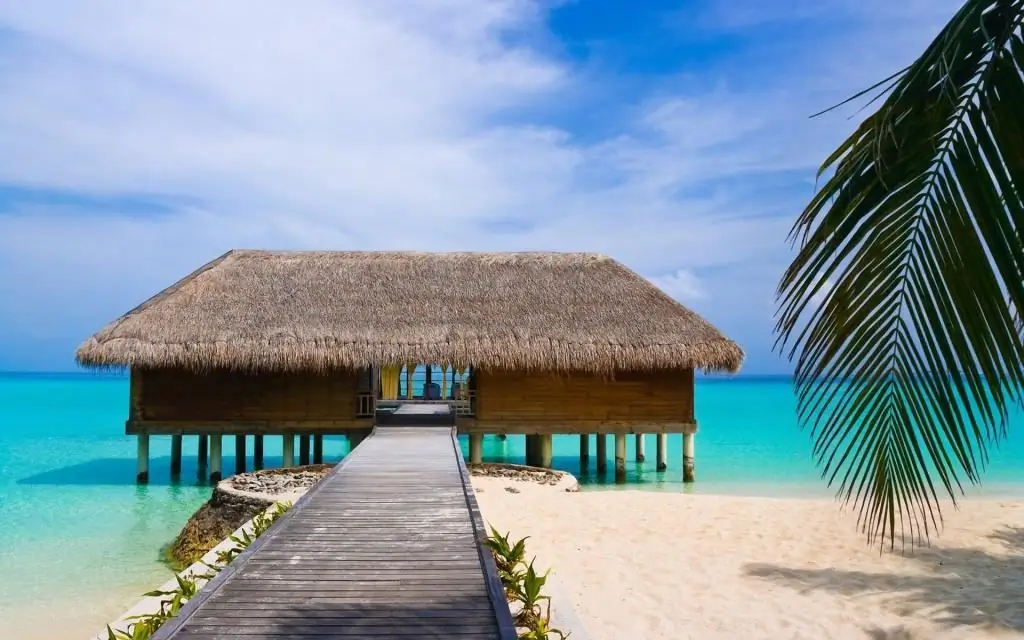 Modern beach resort bungalows are good mainly for short trips, while the hut option is an exotic type of accommodation that may appeal more to romantics who want to feel like real Robinsons.
As a rule, such bungalows are located on the beach, and they are rented literally for one or two days, since they are unreliable in terms of storage, most often they have nothing inside except a bed. But this type of housing is quite comfortable, you can relax in it for quite a long time. This article will focus on a vacation in a bungalow in Thailand.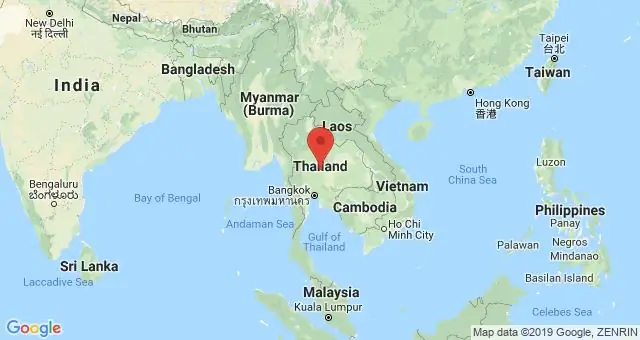 What is a bungalow?
Today it is quite common for tours to include accommodation in a bungalow, but many travelers have no idea what it is. In their minds, these are huts inhabited by local residents.
Bungalow in Thailand on the coast is an ordinary house, made in the architectural style inherent in this country. It may have 2-3 small rooms, or there may be huge rooms. The thing is that local residents do not share dwellingsfor cottages, houses, apartments in houses and villas. All living quarters for them are bungalows. But earlier, this was the name of small huts, more similar to tents, in which the whole family lived and took refuge from heavy rains and heat.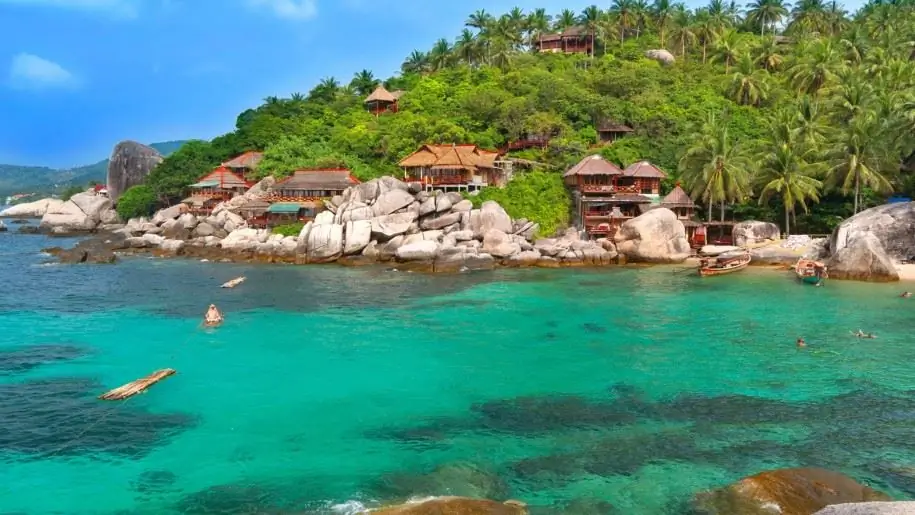 Vacation in Thailand in a bungalow by the sea
Isn't it a heavenly vacation when, a stone's throw from the mighty azure ocean on snow-white sand among exotic tropical thickets, in a place where there is a minimum number of people, there is a bungalow where you can check in and have a good time? Such a dream is quite feasible and realistic, even with a modest budget.
Some interesting accommodations are listed below.
Koh Phayam, Koh Phangan and Koh Lanta
Today, these traditional fisherman-style bungalows are becoming rarer on Thailand's beaches as many other destinations are rising higher in the tourism industry. But there are still such huts and in sufficient numbers on the islands of Koh Phangan, Koh Lanta and Koh Phayam.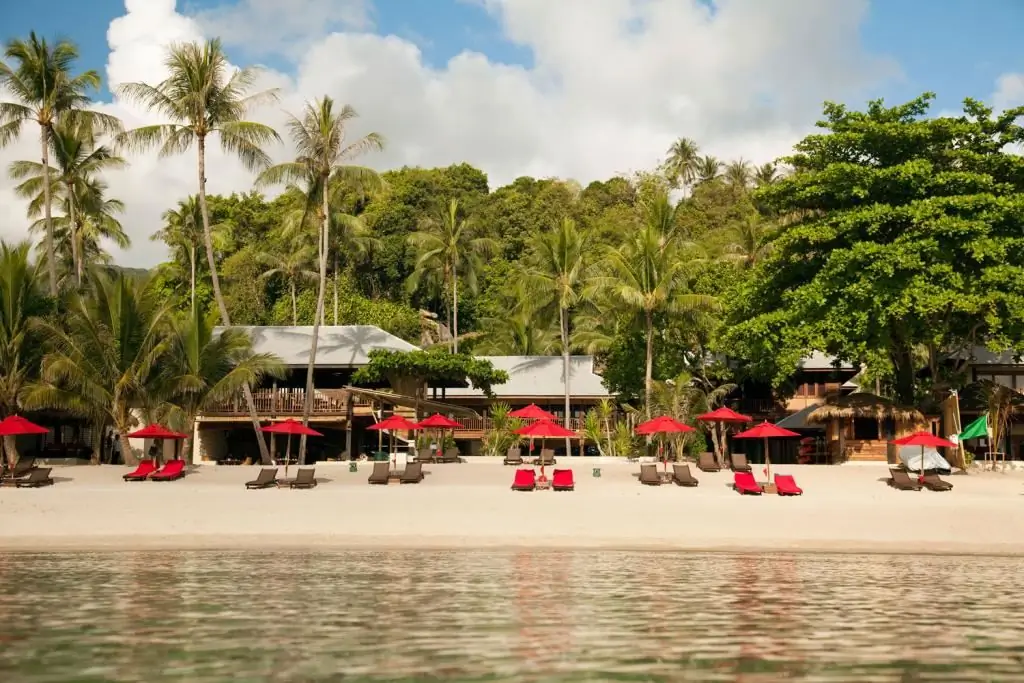 Choosing a vacation in a bungalow in Thailand, you should pay attention to the island of Koh Phangan, which gained popularity and world fame for the Full Moon Party (noisy parties on the beach of Had Rin) - the most beautiful part of the island in the shape of a crescent. It should be noted that this place is not very crowded with vacationers. The parties, which attract about a thousand party-goers, last only a few days a month, the rest of the time Koh Phangan is very calm.
Less known among these islands fortravelers is Koh Phayam. A relaxed hippie vibe prevails here. Until now, this place is considered a secret island of the Thai state.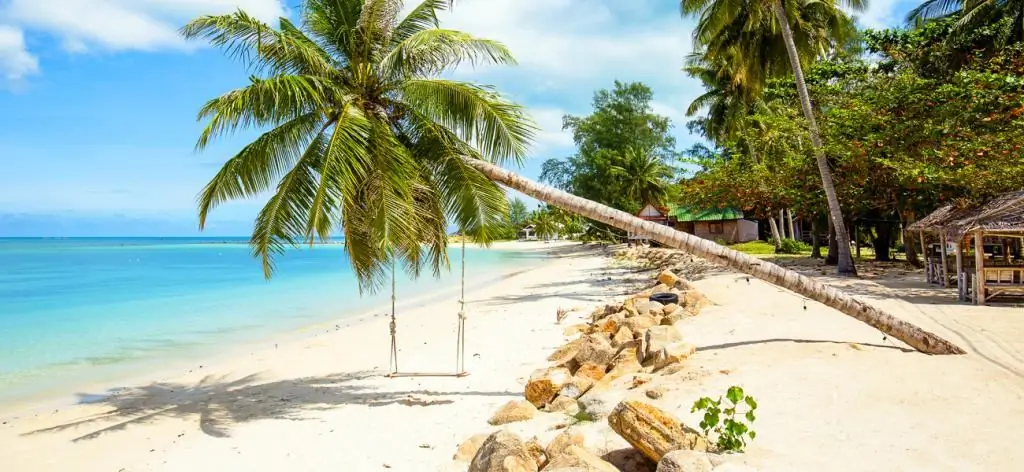 All three islands have beautiful sandy beaches. Holidays in Thailand in a bungalow in these places can bring a lot of pleasure. The beaches have retained their original atmosphere of seclusion and natural appeal. They can accommodate in a hut costing about 800 baht (1670 rubles) per day. The price depends on the location of the bungalow, the number of beds and the availability of air conditioning.
Choosing between the islands of Koh Phangan and Koh Lanta, you should consider the seasons. Since the first is located in the Gulf of Siam, and the second is in the Andaman Sea, the rainy season in them happens at different times. On Koh Lanta, the rainy season lasts from June to October, and on Koh Phangan - November-December.
Phuket bungalow vacation
Hotels with bungalows in Thailand are very popular among lovers of a quiet relaxing holiday. Of course, accommodation does not guarantee that peace and quiet will reign, but by settling in them, you can get rid of many neighbors. The advantage of such a holiday is that you can immediately get to the beach or the pool from the room.
This holiday is also popular in Phuket, where many hotels have bungalows. Below is a far from complete list of such places and a more detailed description of some of them.
Hotels with bungalows:
Paradise Koh Yao;
Allamanda Laguna 5;
Boathouse Phuket by Montara4;
Tropica Bungalow Hotel;
Rayaburi Resort Racha Island;
Bangtao Village Resort;
Kasalong Phuket Resort;
Royal Embassy Resort &Spa;
Bantai Beach Resort and Spa 4;
Kata Country House.
Bangtao Village Resort 3
Holidays in Thailand in one of the bungalows of this rather comfortable hotel will be quite pleasant. Private cottages with free Wi-Fi are just a 5-minute walk from Bangtao Bay Beach. For guests of the hotel, surrounded by a beautiful tropical garden, there is a swimming pool. Massage services and a variety of water sports are available. Here you can fish or see the life of the underwater world (diving). Bicycles are available for rent and horseback riding is also available.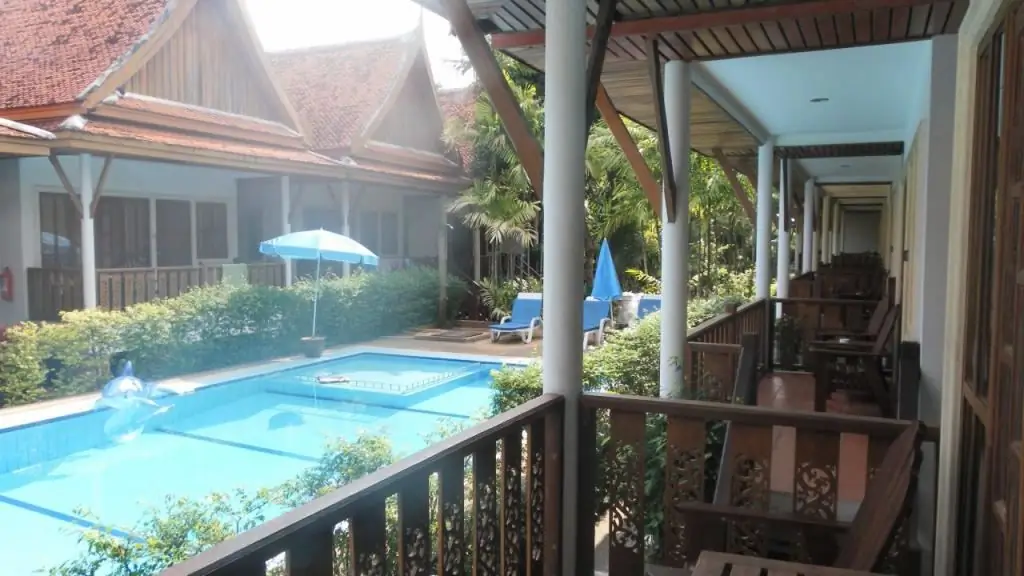 Vacationers can also take advantage of sightseeing tours of local attractions. This resort corner is suitable for both family and youth and romantic holidays.
Bantai Beach Resort and Spa 4
This cozy modern hotel offers bungalow accommodation. It is located in that part of Phuket, where there are many places for shopping and nightlife. You don't have to go far to see the local sights. Located near Patong Beach. The amenities and service at the proper level will ensure a pleasant stay in a cozy and warm environment.
There are facilities such as a separate living room, TV, free Wi-Fi, jacuzzi, etc. The hotelmany services: hydromassage, sauna, fitness center, SPA, outdoor pool. To a greater extent, the hotel is recommended for young people.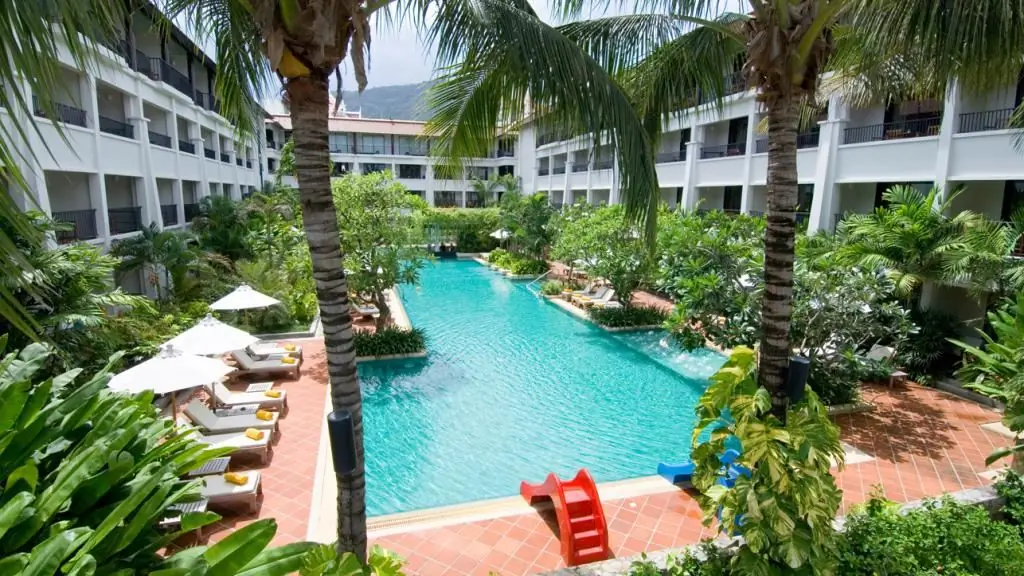 Allamanda Laguna 5
Resting in Thailand in the bungalow of this hotel, located on the shores of the magnificent freshwater Lagoon of the Andaman Sea (southwest of Phuket), near Bang Tao Beach, will leave many pleasant impressions in your memory. Not far away is Laguna Phuket (golf club) and one of the most picturesque sights of this place - Phuket Fantasea Cultural Theme Park. The hotel itself is surrounded by lush exotic greenery. Palm trees, various flowering trees, ornamental shrubs and flowers grow here. Pleasant service combined with comfort and cleanliness contribute to a comfortable stay. The hotel has two restaurants, bars, a jacuzzi and three swimming pools.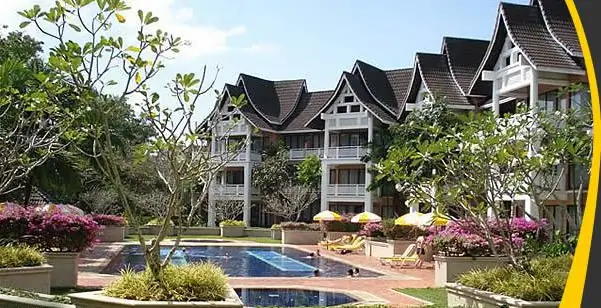 The hotel also offers spa services, and for children there are three swimming pools, a game room, a playground, a mini-club for children, etc. This hotel is suitable for romantic as well as family vacations.
Of course, these are not all hotels with bungalows in the room stock. We have reviewed the most popular of them, they are most liked by vacationers.
Popular topic