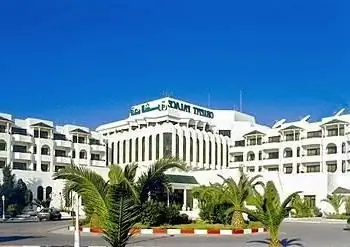 Description: The Orient Palace Hotel (Tunisia) stands on the seashore, two kilometers from the city of Sousse and 20 km from the airport. Nearby there is a port and a pier with luxury yachts.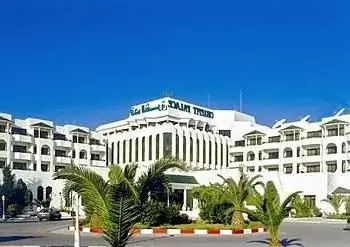 The hotel, built in 1989, occupies a four-story building and a small area with exotic vegetation and swimming pools. The last renovation was completed in 2011.
Orient Palace 5 is suitable for any type of traveler: youth companies, families, senior travelers, business people.
This small hotel has a calm, relaxed atmosphere. The hotel features a modest, simple decor and a fairly low price for a 5-star category.
Rooms: Guests of the Orient Palace 5 can choose between smoking and non-smoking rooms from 375 suites in several categories: Standard, Family, Junior Suite, Ambassador Suite and Presidential Suite. Most of the rooms have sea views.
Rooms provide linen change three times a week, daily cleaning, 24-hour room service.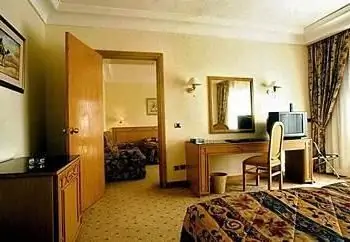 BThe apartments have a spacious terrace, safe, TV, radio, air conditioning, cable TV, mini-bar. The bathroom has a shower or bath, sink, hair dryer, mirror, set of accessories for washing.
Beach: Orient Palace 5 is located right on the seafront, on its own sandy beach. You can use umbrellas, mattresses, sunbeds, towels for free.
Meals: The hotel has several restaurants with European and Oriental cuisine. The poolside bar offers refreshing drinks. Outdoor grills and barbecues are available. Vacationers are invited to a pizzeria and a Mauritanian cafe.
The hotel provides All Inclusive and Half Board services. The main restaurant with international and national dishes offers a self-service system. Once a week, guests have the opportunity to order for free at the Italian a la carte restaurant.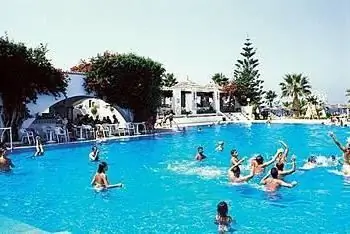 Traveler Info: Orient Palace has taken care of a carefree and comfortable stay for its guests. On the territory there is a shop, a laundry, a left-luggage office, a beauty salon, a first-aid post. Guests can rent a car, exchange currency, book a photo shoot.
Entertainment and wellness services are especially widely represented. The hotel has outdoor and indoor swimming pools, tennis courts, billiard tables, bicycle rental, small golf course, children's pool, mini club, children's playground. Discos and live music evenings are organized for guests.
A rich sports program is offered: beachvolleyball, water games, aerobics, archery, mini golf, scuba diving, water skiing.
For a fee, you can visit the gym, sauna, jacuzzi, massage room, Turkish bath.
Orient Palace 5 provides business services to business clients. They are provided with a conference room with equipment for 500 people and office equipment.
Reviews: Tourists note the convenience of rooms, including a hall, a spacious room, a large terrace, a separate bathroom. The rooms are kept in perfect cleanliness, all appliances are in good condition, one Russian channel is shown on TV.
The cleanliness of the sea and the beach is amazing, awnings and deck chairs are installed everywhere, which, at the request of tourists, will be rearranged to any place.
They offer a lot of delicious and varied food. There is traditional European food and a large selection of seafood dishes: fried fish, octopus, shellfish. As usual - a lot of fresh delicious pastries and desserts.
Especially pleased with the low price with a decent level of accommodation and service.
Recommended: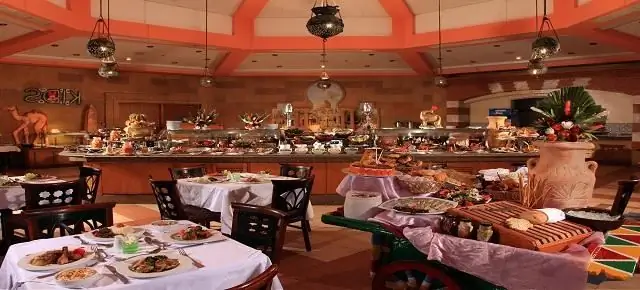 Xperience Kiroseiz Park Land 5 is located on the coast of the warm Red Sea, in the heart of the resort area in Egypt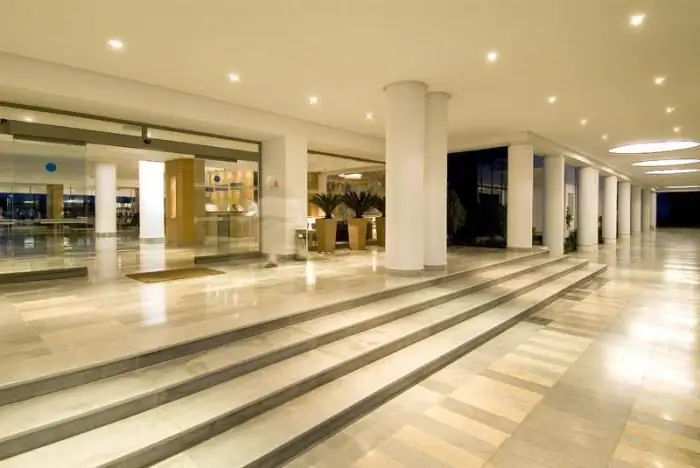 Modern Tunisia is one of the most popular destinations for Russian tourists. They are attracted by clean sand beaches, a rich excursion program, high quality service and relatively inexpensive tours. Budget tours are provided by the Thalassa Sousse 4hotel (Tunisia). But is it worth recommending it for recreation?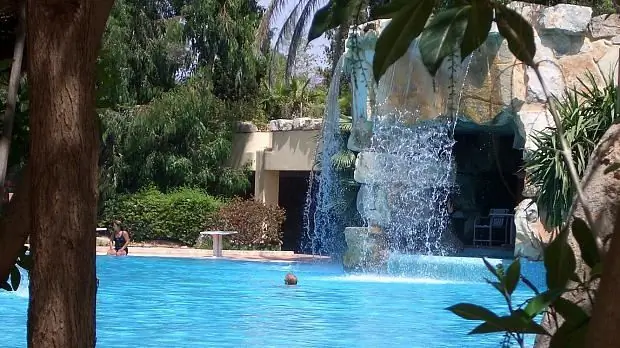 A memorable vacation in an incredibly beautiful country, filled with exciting memories and colorful colors, can give the Lodge Tunisia 4hotel complex. Modern rooms, quality service, unparalleled infrastructure and the best traditions of Tunisia are concentrated in this unique corner of the planet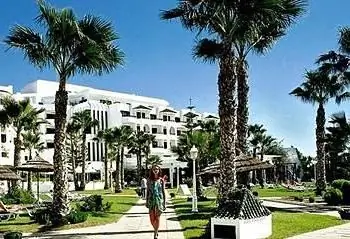 Thalassotherapy and oriental bliss - isn't that what Russians go to Tunisia for? "Orient Palace" as a hotel of the palace type came to the liking of many of our compatriots. It is located a couple of kilometers from the city of Sousse, and the nearest airport is in Monastir. The hotel is extremely prestigious - it was built specifically for one of the Saudi emirs, who annually comes here with the whole family for a couple of days. None of the vacationers suffer from this at all, but the reputation of the hotel is rising very much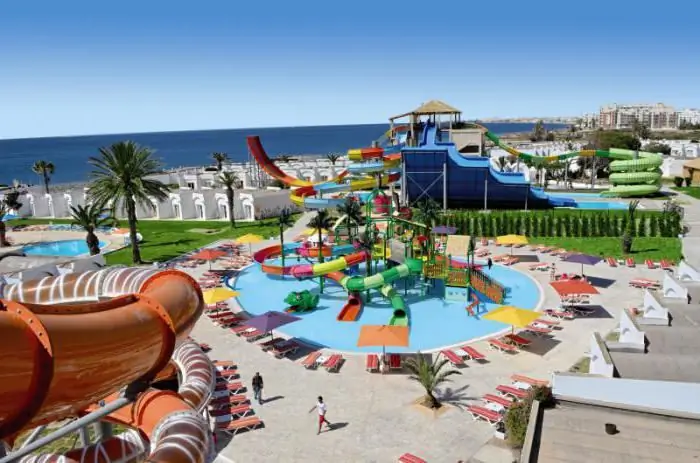 When it comes to Tunisia, every traveler knows that the country's most popular resort town is Sousse. Of course, a huge number of hotels operate here all year round, including Aquasplash Thalassa Sousse 4. What conditions should a tourist expect and for what type of vacation is a hotel suitable? Every experienced traveler is used to looking for answers to these questions