Table of contents: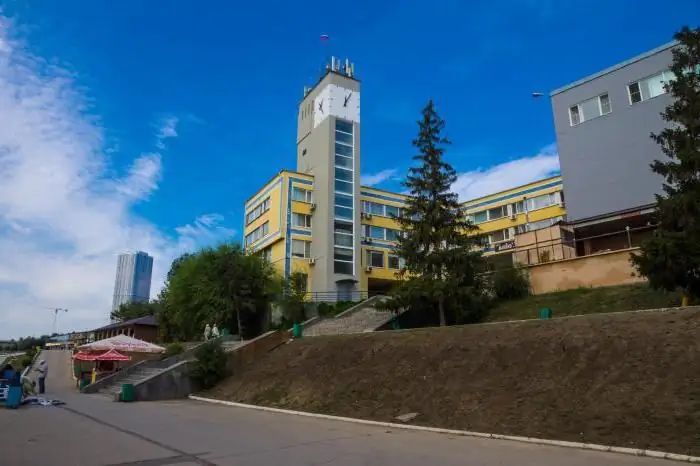 Saratov is one of the 20 largest cities in Russia. Despite the fact that its population does not reach a million people, this city is the economic, educational and cultural center of the Volga region. It was built on the Volga River. For this reason, water transport is very developed in Saratov: there is a river port that receives and sends cargo ships, as well as a river station in Saratov, from where cruise flights to other cities are carried out.
History and internal structure
The first passenger river station in Saratov was built in 1932-1933. In 1967, it was destroyed and a new modern complex was built instead of one wooden pier. At the moment, the station building houses a hotel, a suburban pavilion and a shopping center. The length of the quay wall is about 550 meters, it includes 8 berths.
How to get there: route and public transport stops
The Saratov River Station is located at the address: Kosmonavtov embankment, 7A. Points for reference: Museum of Local Lore, Gagarin Square and the Cathedral Mosque.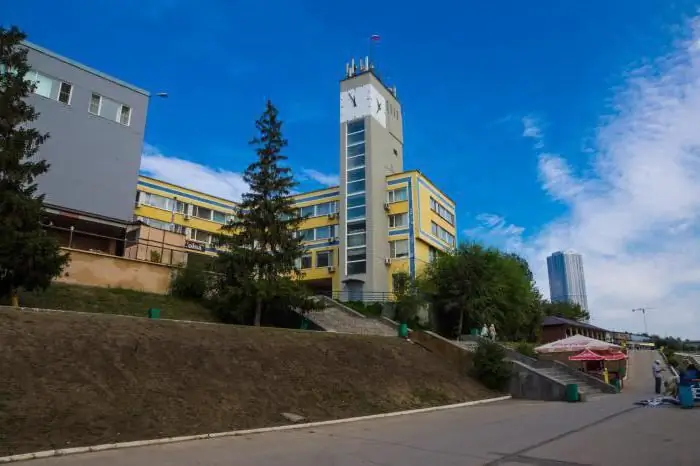 There are many public transport stops nearby, so you can get to the station from almost anywhere in the city. For example, bus number 82 runs to the nearest stop, which has the same name. Buses 11, 33, 54 and trolleybuses 2 and 2a go to the Museum Square and Lermontov Street stops.
Route and timetable of ships
Cruises departing from the river station in Saratov are organized by the Volga-Heritage-Tour travel agency. It also cooperates with other major tour operators. Volga-Heritage-Tour owns four motor ships: Volga-1, Volga-2, Moscow-62 and OM-164. These are spacious two-deck boats, suitable both for cruising along the river and for holding various events on board: conferences, performances, holidays and others.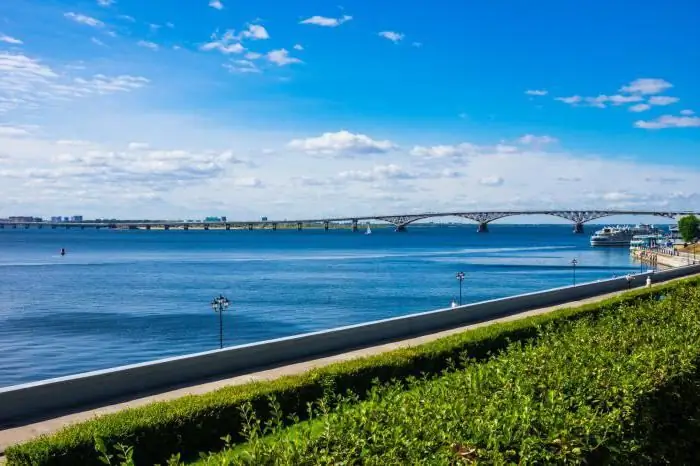 The main entertainment for tourists visiting Saratov is walking along the Volga. Motor ships "Volga-1" and "Volga-2" depart daily: on weekdays - every two hours from noon (the first flight at 12:00, the second - at 14:00, the third - at 16:00, and so on), at weekends - every hour from 11:00. However, the schedule of pleasure boats of the river station in Saratov may change for technical or any other reasons, so it is recommended to check it by phone or on the official website.
You can buy tickets at the company's office located in the station building, or at the box office at berth No. 6. A ticket for adults costs 350 rubles, for children under 11 years old - 200 rubles. Children under 5 years old, as well as veterans of the GreatPatriotic War can take a walk along the Volga for free.
Popular topic