Table of contents: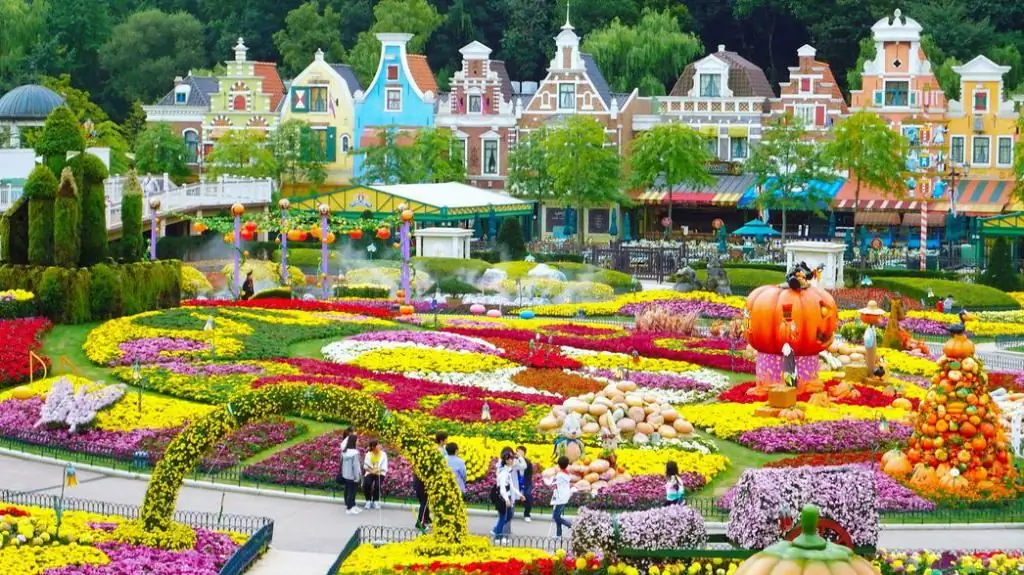 Everland in Seoul is a unique entertainment complex, a park resort where you can enjoy relaxing with friends and family. It will be interesting for everyone: both adults and children.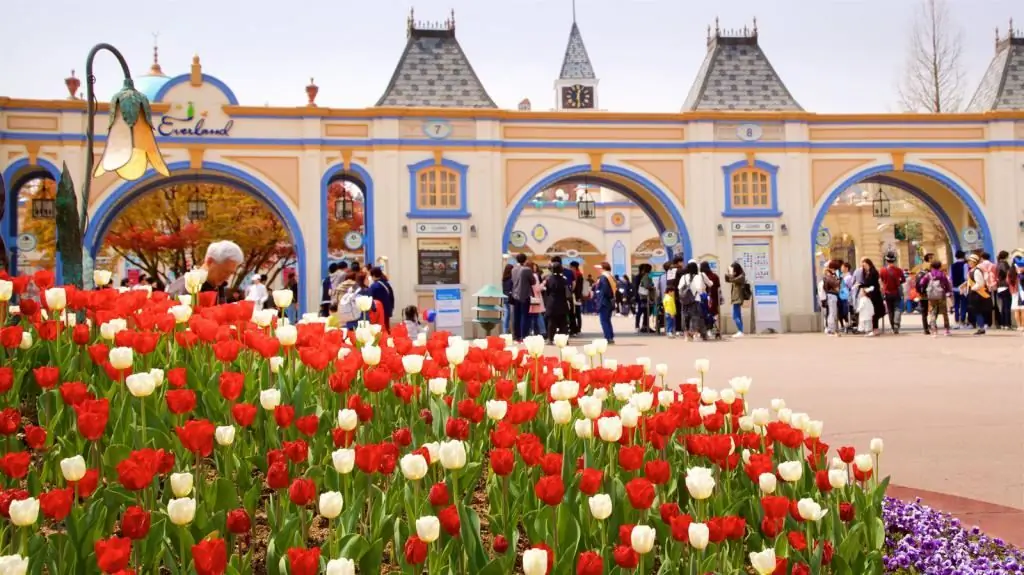 Everland Park description
Ranked tenth in the list of the best amusement parks in the world, according to a study in 2007, and also thirteenth in terms of attendance in 2011. Everland is located in South Korea, in the suburbs of Seoul. The complex is interesting not only for tourists - residents of Korea also choose it as a place to relax. Everland's attendance in Seoul is 6.5 million people a year. The attraction includes a zoo, a mini racing track, a variety of attractions, Caribbean Bay water park ("Caribbean coast").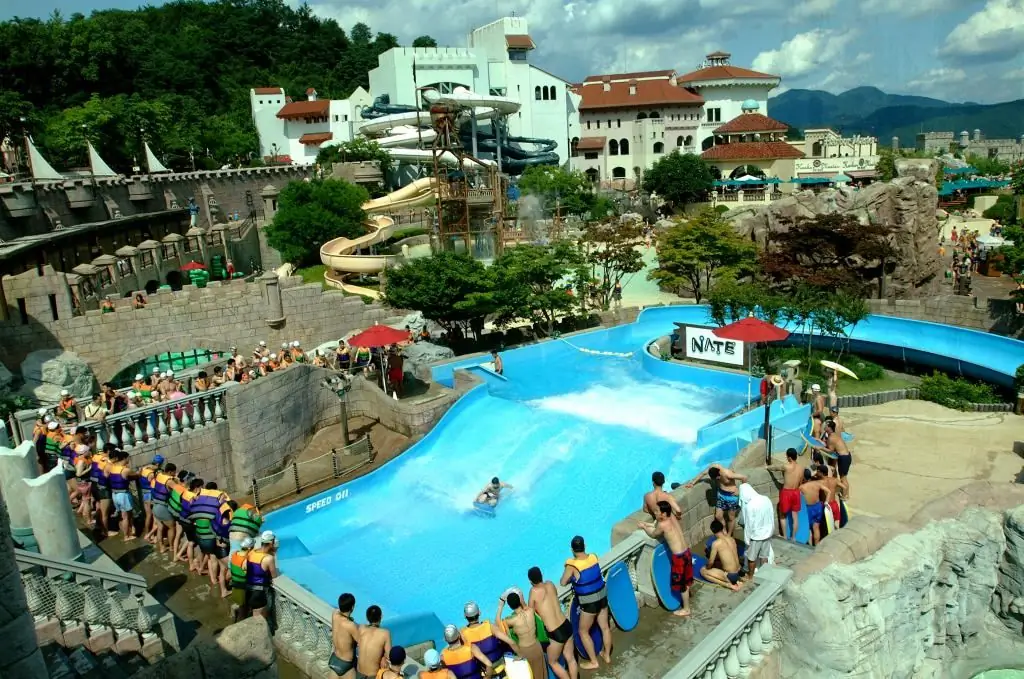 Very often, colorful shows and seasonal flower festivals are held on the territory of the Everland amusement park.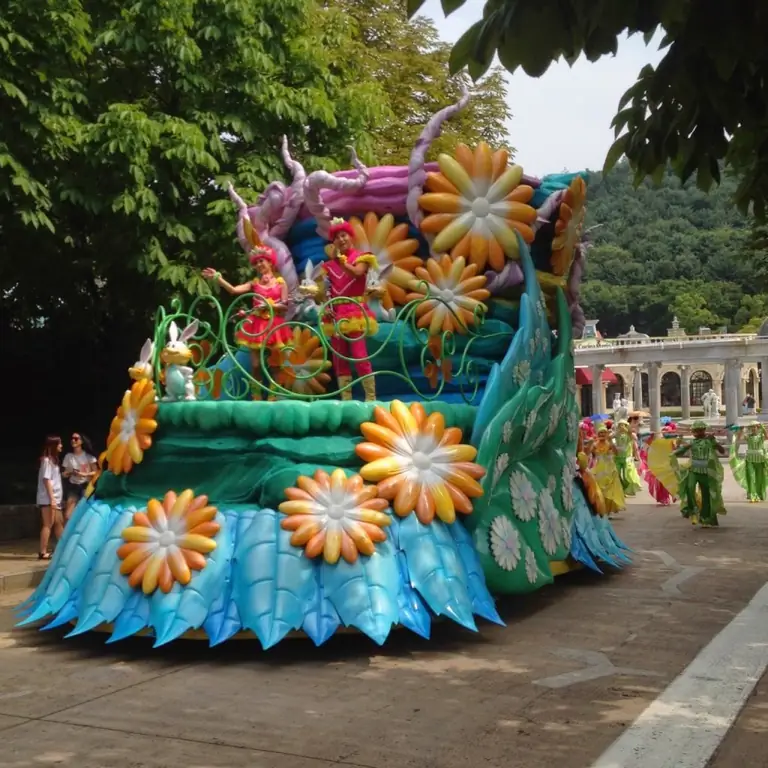 The entertainment complex is divided into five zones, each of which has its own theme:
European Adventure;
American Adventure;
Zoo-Topia ("Zoo-Topia");
Magic Land;
Global Fair.
Global Fair Zone
The first zone you enter when you enter Seoul's Everland Park will be the World's Fair. In the center of the square stands a magical singing tree. When the seasons change, its beautiful crown is changed. Going up to the tree, be sure to make a wish - it will surely come true.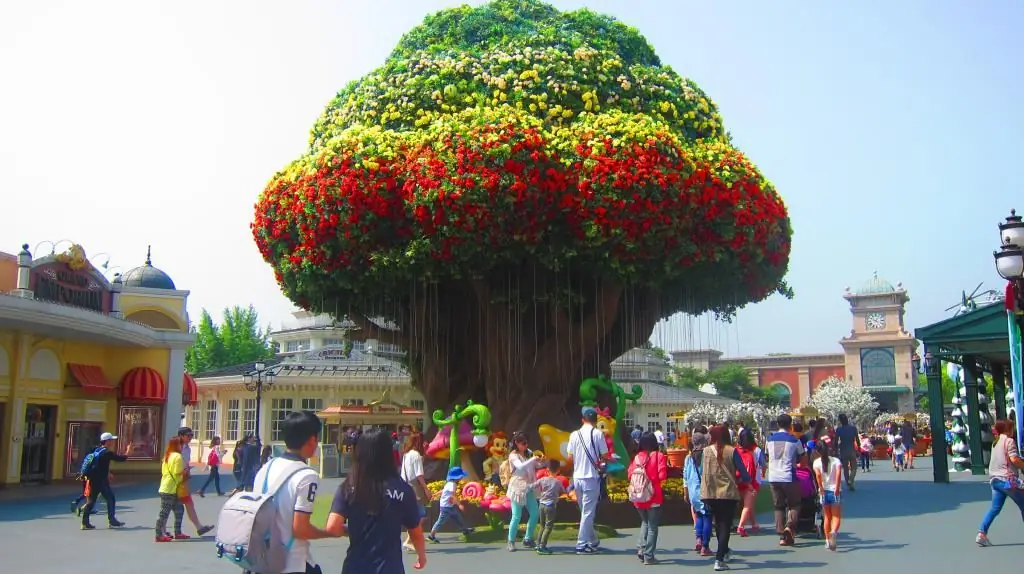 There are buildings around in the form of copies of world attractions. They are shops, souvenir shops, restaurants.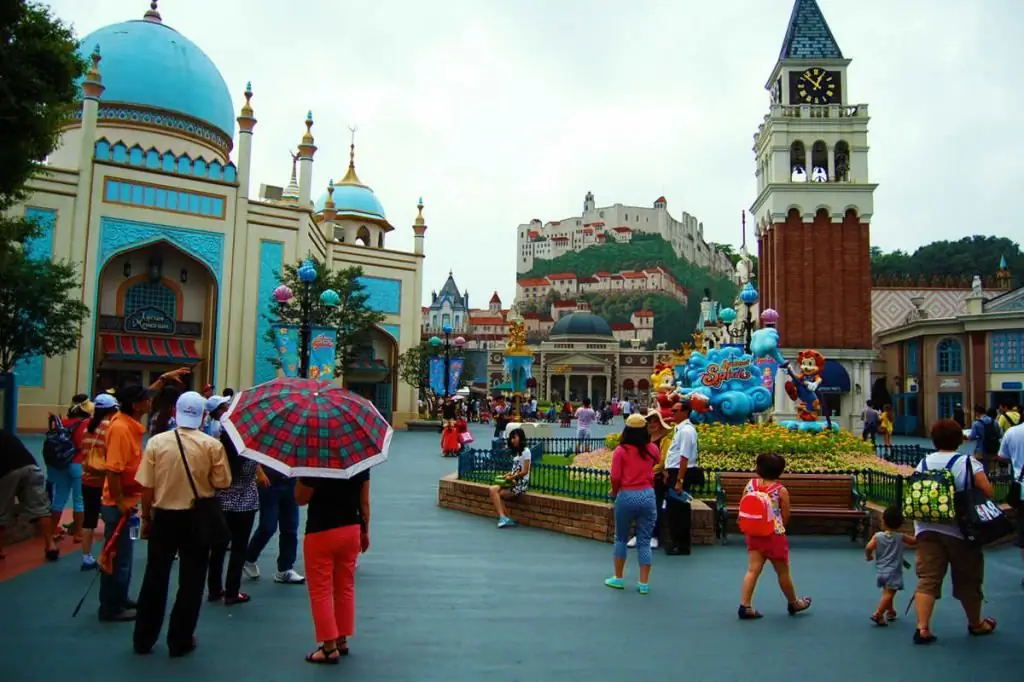 Flower festivals are held on the same square. Worth a look.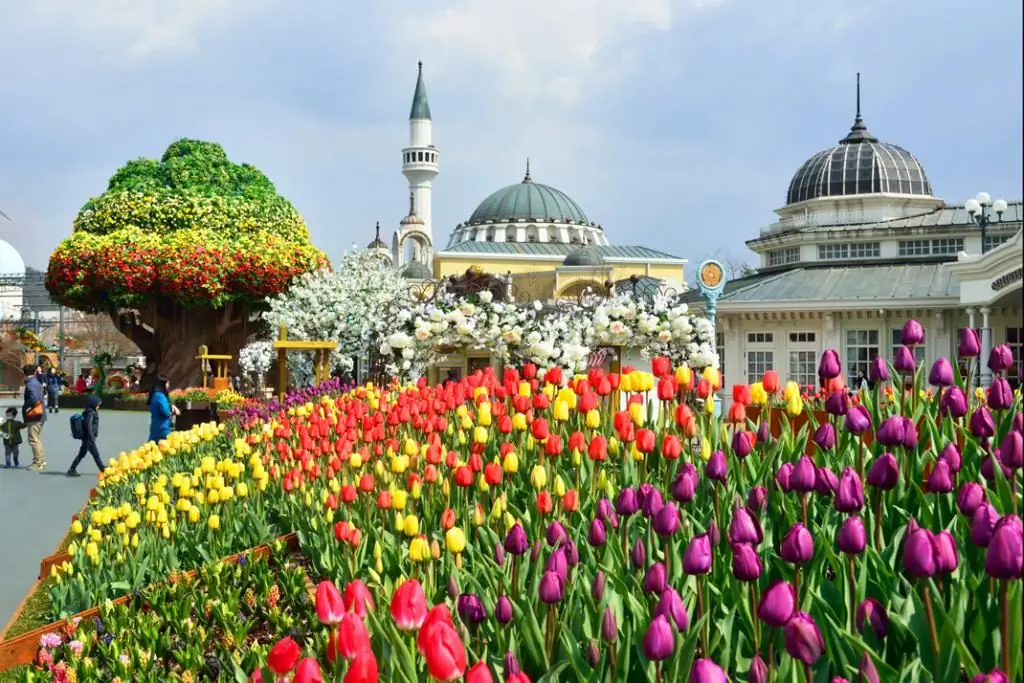 Zoo-Topia Zone ("Zoo-Topia")
After passing the World's Fair area, you will have to go down two hundred meters down a special path. This is where the zoo begins, with a total area of 105,000 square meters. About 2000 animals are kept here. You can get acquainted with the locals by going on a safari trip on a regular or waterfowl bus. True, the queues for them are huge.
Experience the fantastic Lost Valley Safari adventure aboard the world's first dedicated amphibious convertible. Moving along the water along the land, you can see free-roaming animals in their natural habitat. It feels like you are in the desert.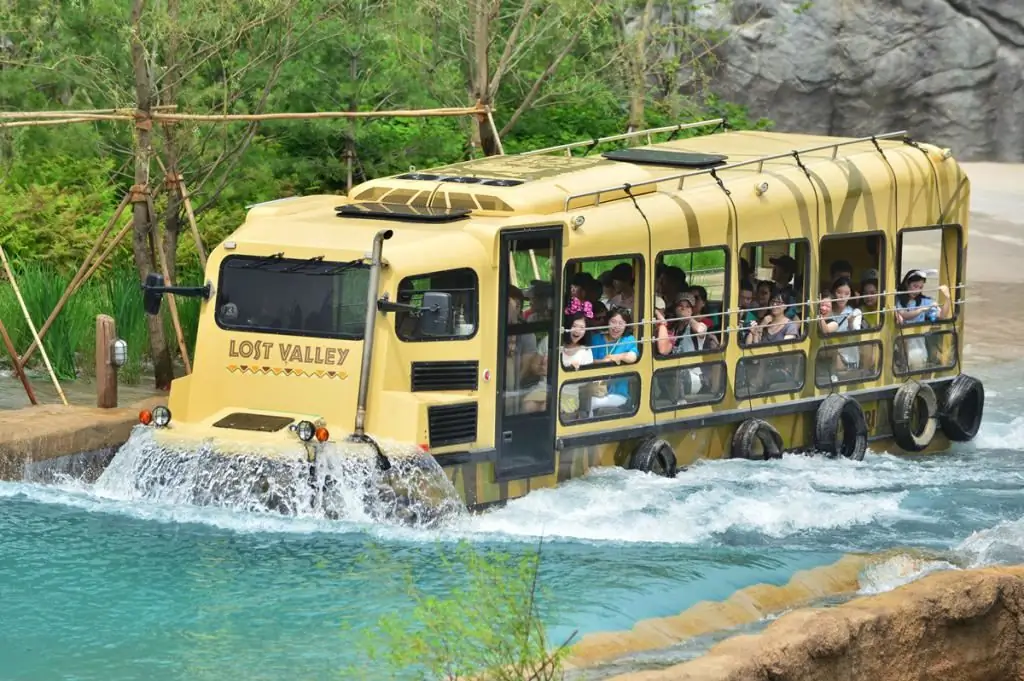 You have a rare opportunity to see a wide variety of animals up close by going on a wild safari with lions, tigers and bears.
On the official website of the park, you can buy a more expensive ticket, which allows you to go for an inspection right away, without waiting in line. Buses leave every 5 minutes.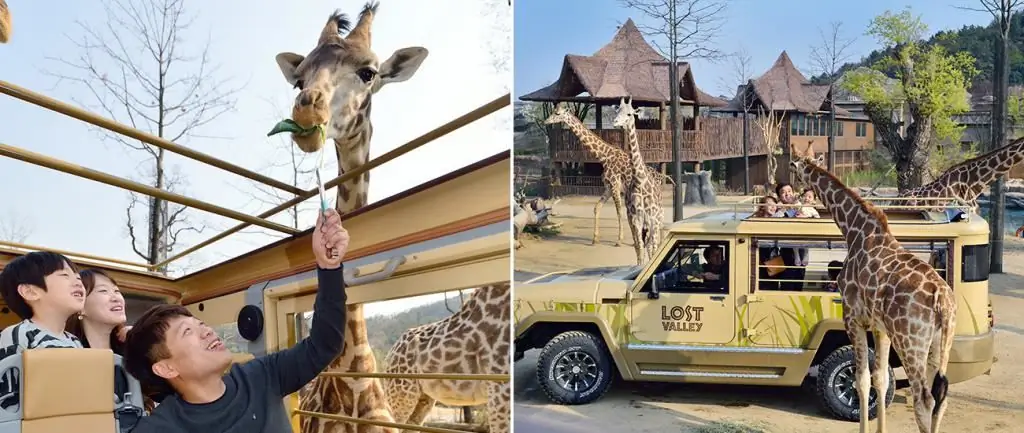 Lions, tigers, ligers, bears, giraffes, orangutans, chimpanzees, lemurs, golden monkeys, red-faced Japanese macaques, squirrels, beavers, chipmunks, sloths, bats, rabbits, kangaroos, eared fennies, owls live in the zoo, parrots, pandas, camels, elephants, zebras, rhinos and other inhabitants.
On special spacious boats you can go on a trip along an artificial mountain river with a length of 580 meters. Rushing waves and splashes will cheer you up and get a charge of positive emotions for the whole day.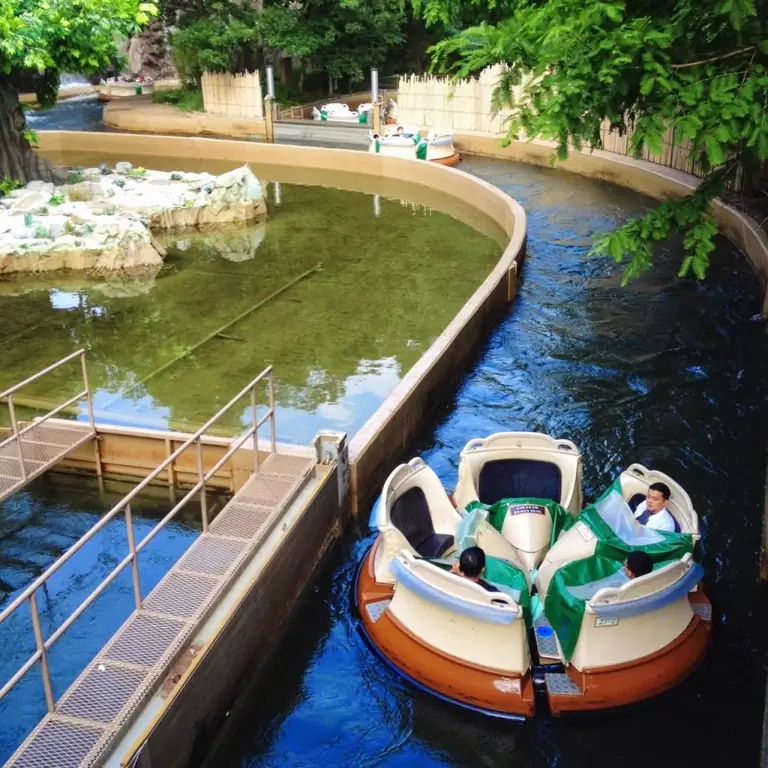 The zoo hosts various events: bird shows and waterfowl performances. On the official website of the park you can find the schedule of all events.
European Adventure Zone
At the European Adventure Zone of Everland Seoul, Asia's tallest all-wood roller coaster, the T-Express, awaits you. The maximum speed of the attraction is 104 kilometers per hour at an angle of 77 degrees. After standing in a very long line, you finally get on the attraction. Here you will get unforgettable impressions and a good dose of adrenaline. Gorgeous wooden slides will give you unforgettable memories that you can keep forever. In order not to wait in line, a ticket can be booked using the Q-pass system.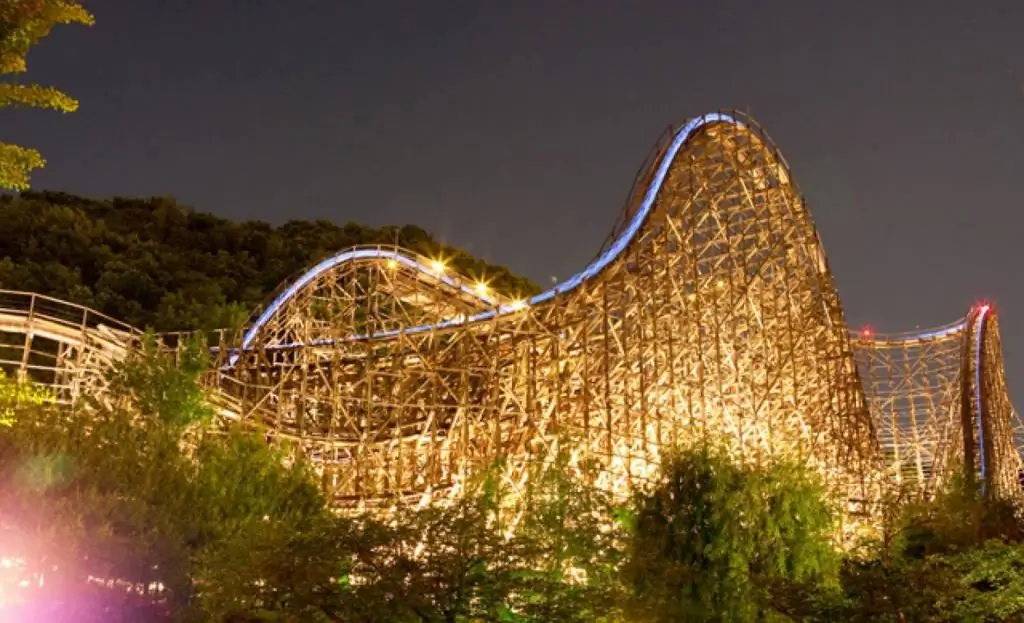 The zone got its name due to the architectural buildings in the European style. The buildings house restaurants and shops.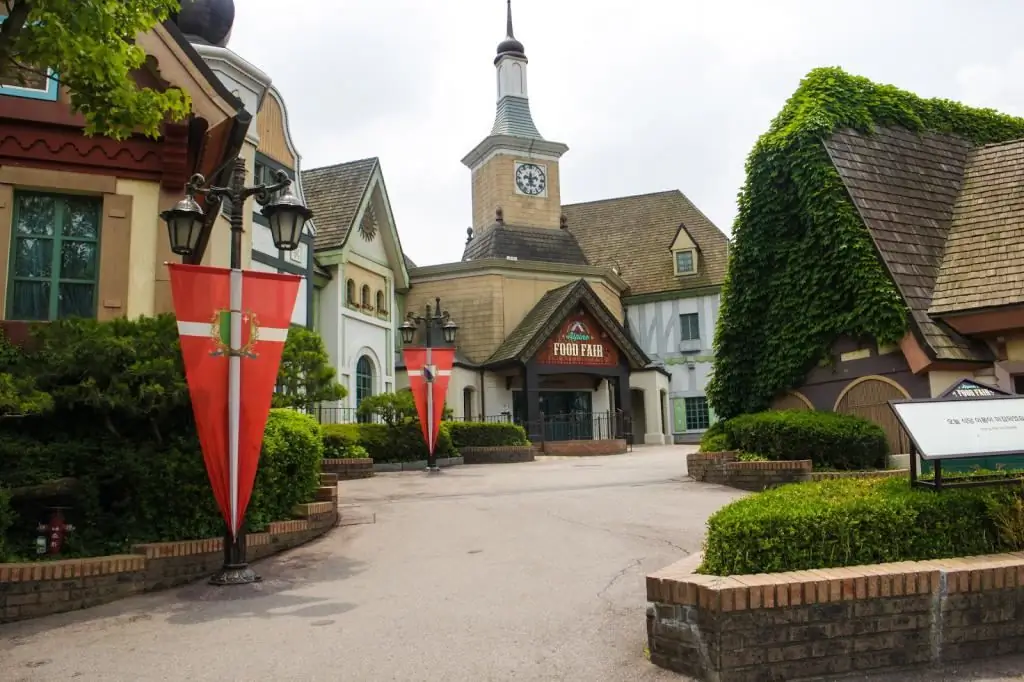 You can get a good impression by visiting the flower garden "4 seasons". It contains fountains, gazebos and play areas, and, of course, a whole sea of flowers.
You can also be surprised by a real and artificial rose garden. The attraction of the first is a rich variety of natural flowers. The artificial rose garden is beautiful in the evening, when with the help of special lighting, the plants shimmer with all the colors of the rainbow.
The square is constantly putting on spectacular shows.
Magic Land Zone
Your children will be completely delighted with visiting the Magic Land zone. They will be able to ride various attractions, water slides, Ferris wheel. Another interesting entertainment for both adults and children is trying on the costumes of fairy-tale characters, sorcerers, sorceresses, fairies. Wearing your favorite costumes, you can take great photos.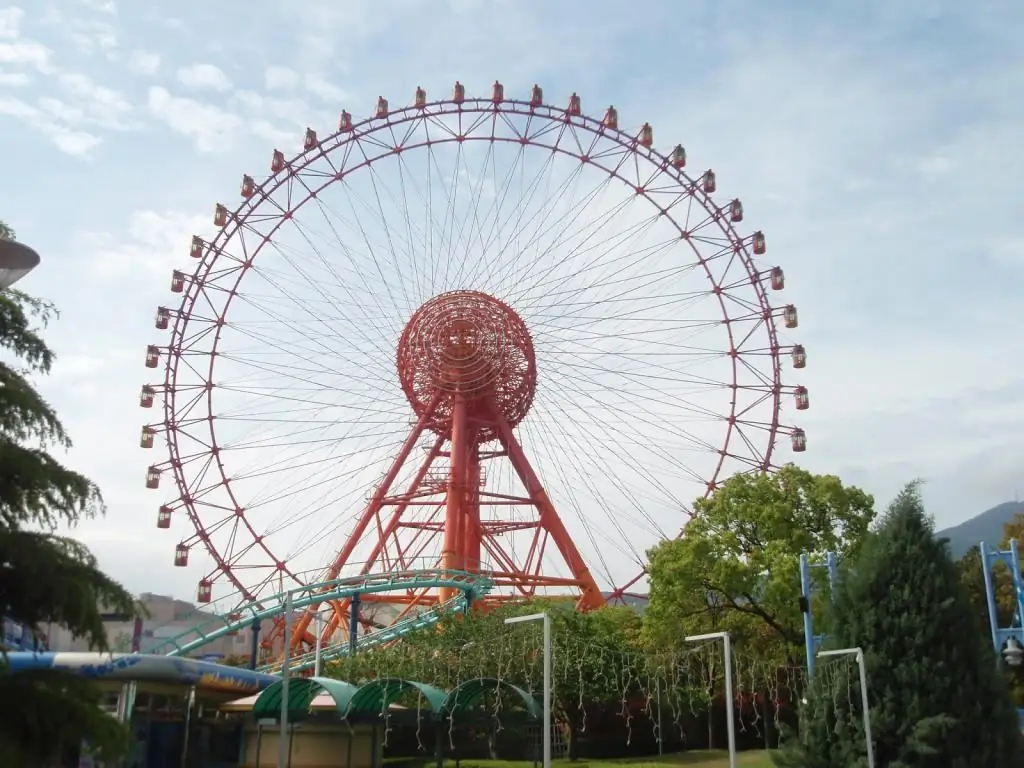 If you are tired and your little ones still have plenty of energy, there is a playground in the area for children under 3 years old with a height of less than 125 cm. Here parents can have a cup of tea and relax, while boys and girlshave fun in the game room. Admission is free for children under 12 months old, the ticket price for children from 12 to 36 months is 300 rubles.
American Adventure Zone
The American Adventure Zone is filled with exciting, dynamic music. This part of the park is built on the basis of 500 years of American history, from the moment when Columbus discovered the continent until the 1960s, when the star of Elvis Presley lit up on the stage.
If you're looking for thrills, be sure to check out the Double Rock Spin attraction. The height of the device is 20 meters. The attraction makes four full turns. The number of spins and activity depends on the number of visitors. People over 140 centimeters are allowed on the carousel.
Another extreme attraction in Seoul's Everland Park is Let's Twist. It turns in all directions and great music gives a fun atmosphere. You can not restrain yourself and scream as loudly as you can. People above 140 and below 195 centimeters are allowed to ride.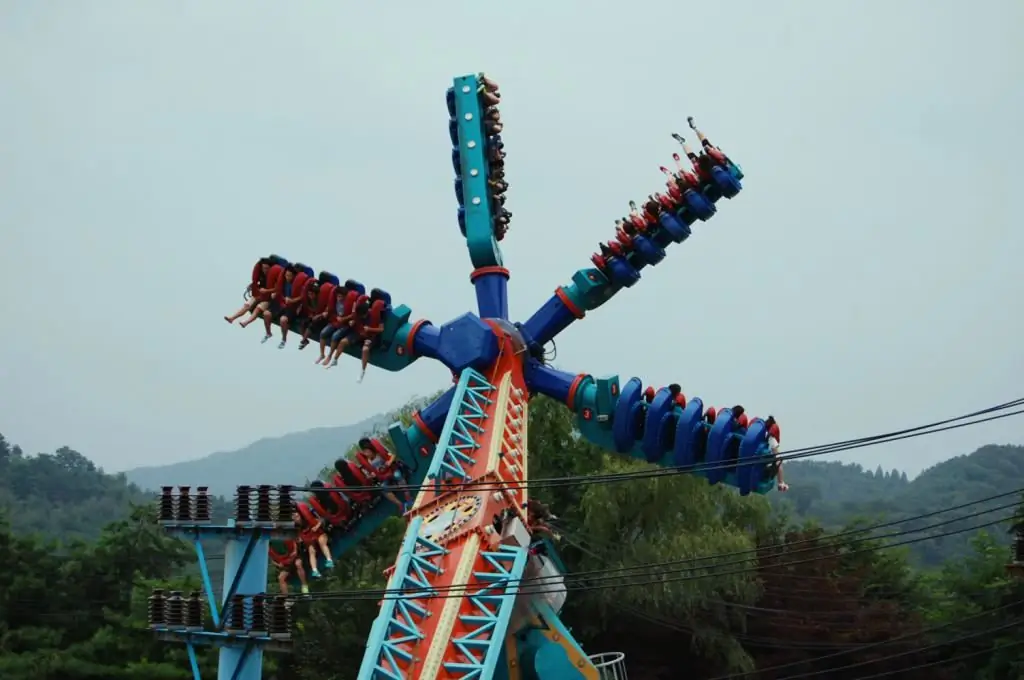 Step into the world of rock 'n' roll, ride an exciting super fast rollercoaster that resembles twisted breadsticks and two full 360-degree loops. People taller than 120 cm are allowed.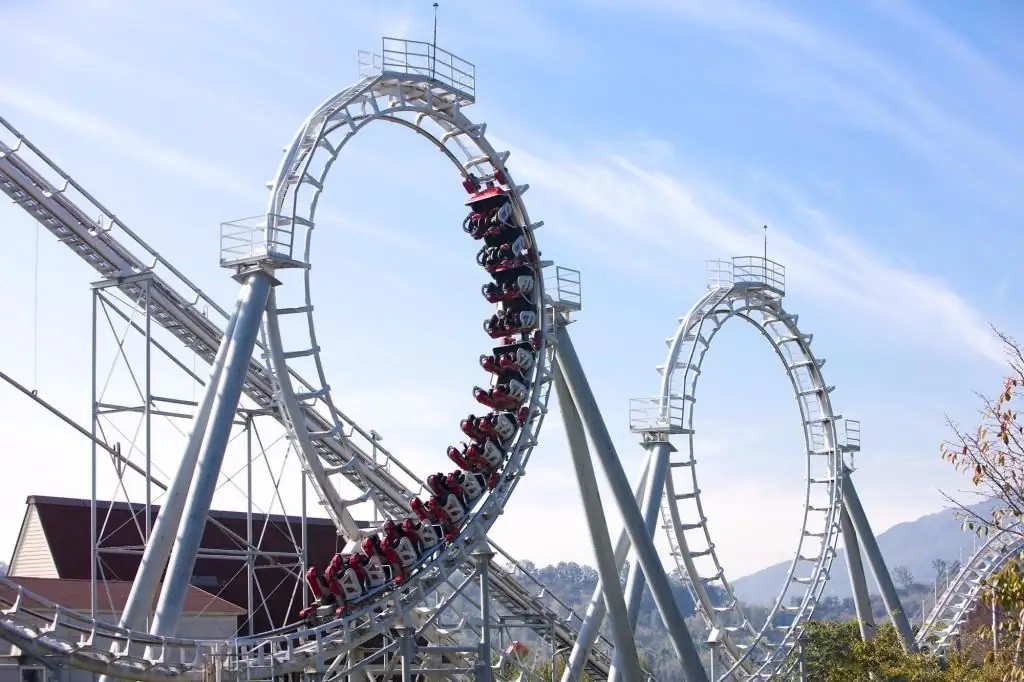 In this area of the park you can visit virtual reality. The device rotates 360 degrees, amazing special effects, a real sense of speed and an amazing immersion in the virtual world will delivercolossal pleasure. You will have to join the battle on an amazing planet. Visiting time 3 minutes. Entertainment costs 300 rubles. It can be visited by people taller than 130 cm and weighing less than 100 kg. Contraindications: Pregnant women, the elderly, people suffering from a mental disorder, as well as those with diseases of the neck and back.
If you are tired after walking around all the attractions of the park, a lift is at your service. The only negative is that you have to stand in line.
Park location: how to get there
The park is located in the suburbs of Seoul, in the city of Yongin. Depending on which mode of transport you choose, the travel time will be between 40 and 90 minutes.
For more information on where Everland Park is located, you can see by looking at the map:
There is a premium delivery service, Evercab, similar to our taxi. You can use one of two route schemes: "Hotel - Park" or "Hotel - Park - Hotel". The service is not cheap, but for travelers who value comfort, it is the best fit.
A less profitable way - shuttles. These are large tour buses. The ticket price will average from 400 to 700 rubles. Some types of shuttles need to be booked in advance.
If you decide to take the subway, go to Giheung Station on the Bundang Line. Get off at the last stop "Everland" and change to a free bus that will take you directly to the park or water park. The metro operates from 5:30 to 23:30.
Alsobuses run to the park: No. 5002, 5700, 1500-2, 1113, 8478, 8862, 8839, 66, 66-4, 670.
For those traveling by car, ample free parking has been built around the entire complex.
Ticket prices
The park is open from 10:00 to 22:00 daily.
The cost of a one-day ticket for adults is 3200 rubles, for schoolchildren 2700 rubles, for small children and the elderly 2500 rubles.
A two-day ticket costs 4,900 rubles for adults, 4,200 rubles for schoolchildren, and 3,900 rubles for young children and the elderly.
You can save some money on tickets if you go to the park in the evening. The cost of an evening ticket (from 17:00 to 21:00) for adults is 2700 rubles, for schoolchildren 2300 rubles, for small children and the elderly 2000 rubles.
The ticket price includes a visit to the zoo and rides on all attractions. Surcharges apply for rentals, pet feeding, slot machines, and access to special exhibitions and galleries.
Children under 3 enter free. Children from 3 to 12 years old, schoolchildren from 13 to 18 years old, seniors from 65 years old, upon presentation of an identity card or other document, receive a discount. For the disabled, the discount is 25%, and for large families - 20%. Do not forget that in all cases it is necessary to present a certificate.
Two-day ticket is not eligible for online booking. The ticket price also includes a visit to the Hoam Gallery.
Purchasing air tickets Moscow - Seoul
Get to Seoul from Moscowon the plane will not be difficult. From July to September, the flight becomes more relevant, respectively, and the price of tickets during this period increases.
The cost of air tickets Moscow - Seoul with a transfer starts from 15,000 rubles one way. The flight lasts from 16 to 27 hours.
For a direct flight Moscow - Seoul, tickets are provided by Aeroflot. The cost starts from 39,000 rubles one way. The flight lasts 8 hours 20 minutes.
Reviews
If you read the reviews on the Internet, you will understand that Everland is a place worth visiting at least once in a lifetime. We offer you the most interesting video review, where people share their impressions of what they saw.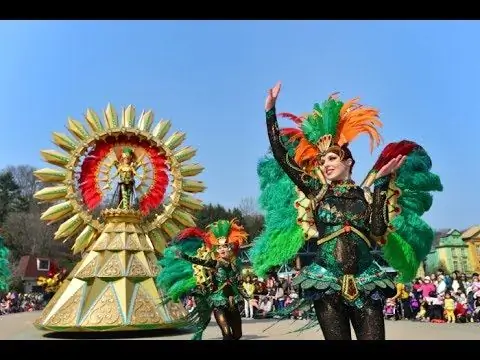 And how much happiness a visit to the park brings to children! They are absolutely delighted.
Even if you are an experienced traveler, Everland Park in South Korea guarantees you a lot of new vivid impressions. In general, feel free to pack your suitcase and hit the road. A charge of positive feelings and emotions is guaranteed to everyone. Have a nice trip!
Recommended: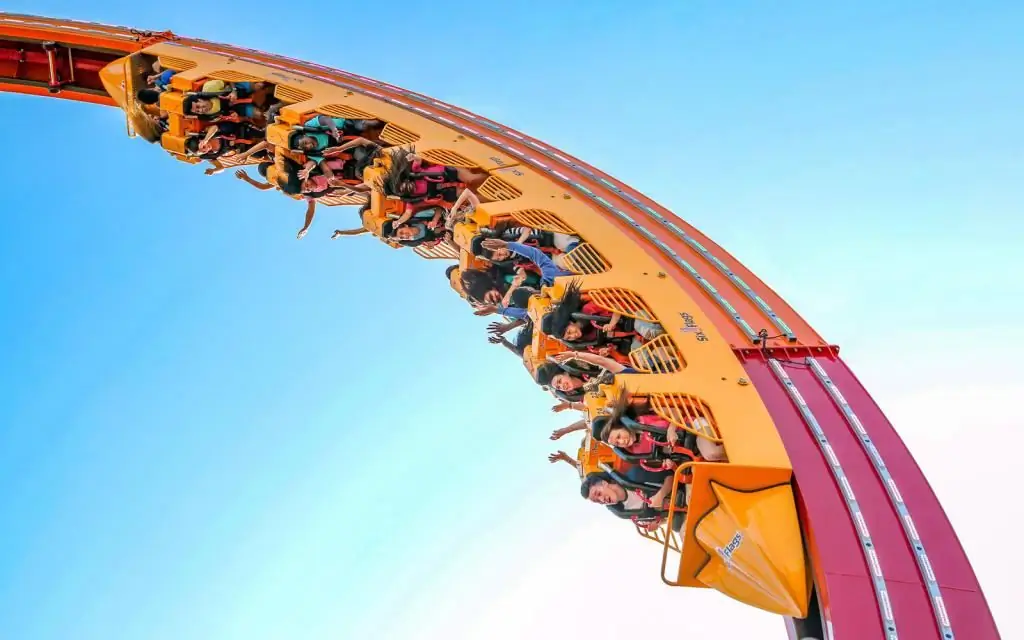 Entertainment in Germany is a serious and responsible business, especially when it comes to children. The country has a large number of ultra-modern amusement parks, some of which can safely be called one of the best in the world. Each such fun center boasts an impressive territory, landscape, as well as steep slides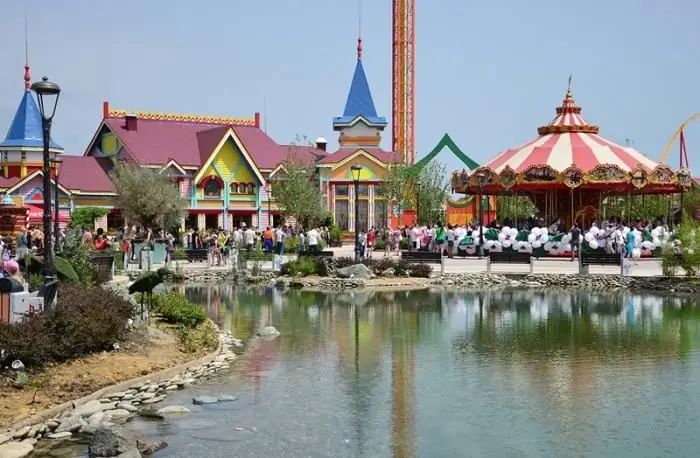 The amusement park "Sochi-Park" is a unique entertainment complex in Russia. It impresses with its size, quality and attractions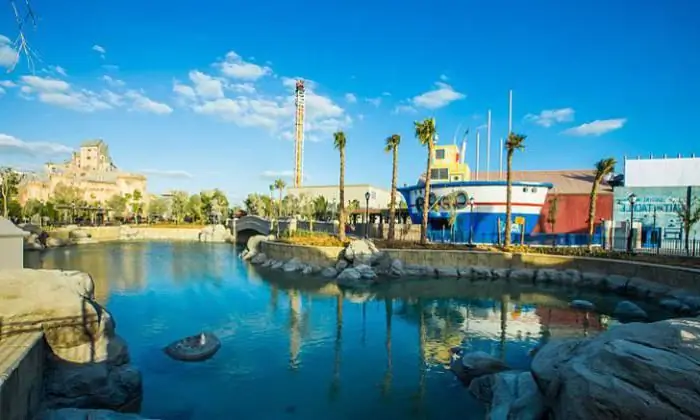 Dubai is a resort city in the UAE, which is visited every year by a huge number of tourists from all over the world. It attracts travelers with a large number and variety of entertainment that are interesting for both adults and children. Tourists pay special attention to the amusement parks that are available in this metropolis. They can be visited by the whole family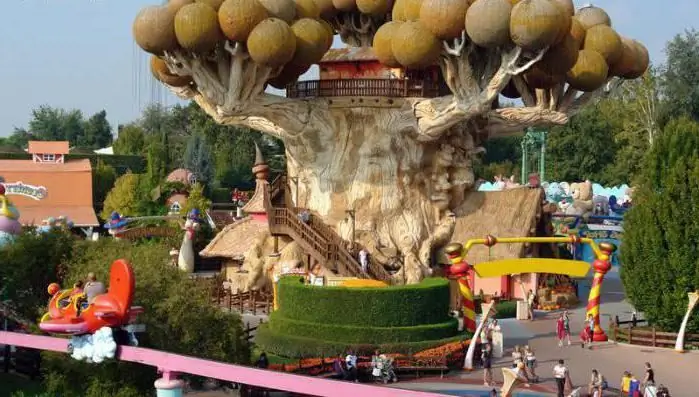 Traveling to Europe has long become habitual for our compatriots. Many are planning a trip to one of the European countries for the May holidays, although it is best to take a vacation for this purpose in June or August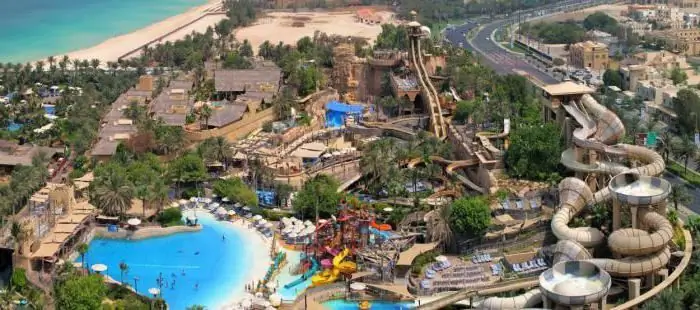 What could be better than outdoor activities and good times? The coolest water park in the world is able to provide an active and enjoyable leisure time. In such an institution, people can get only the most enchanting emotions and a lot of positive impressions