Table of contents: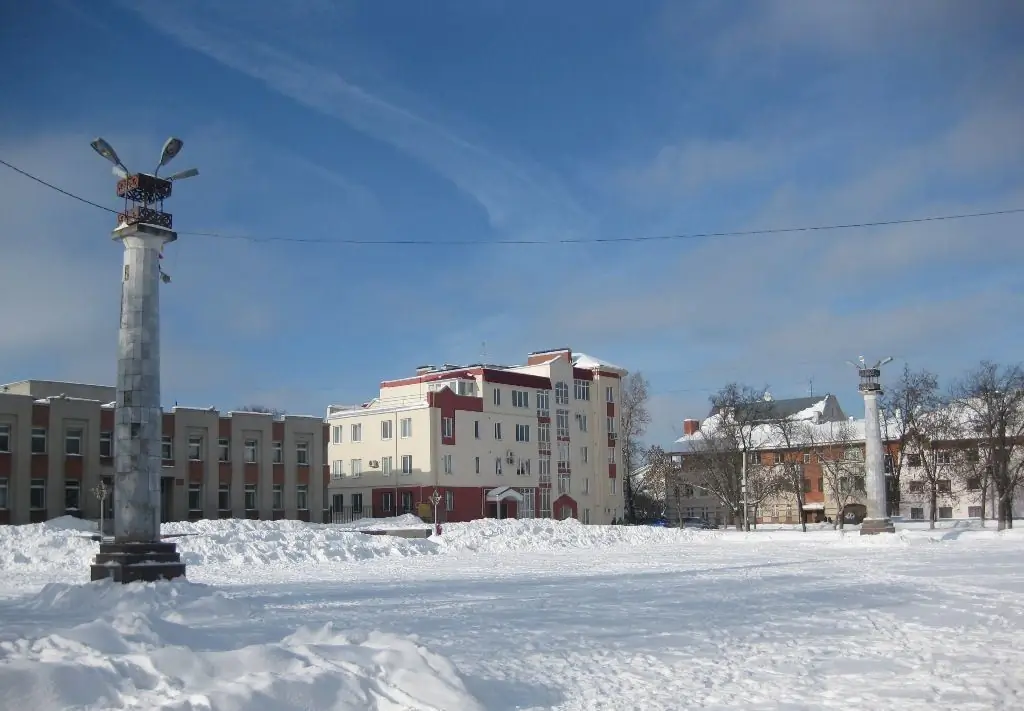 Tver's Glory Square is located in the central part of the city, not far from Sovetskaya Street. The place has been of considerable importance for the city since pre-revolutionary times. At first, there was a large trade in hay, and therefore the area was called Sennaya for a long time.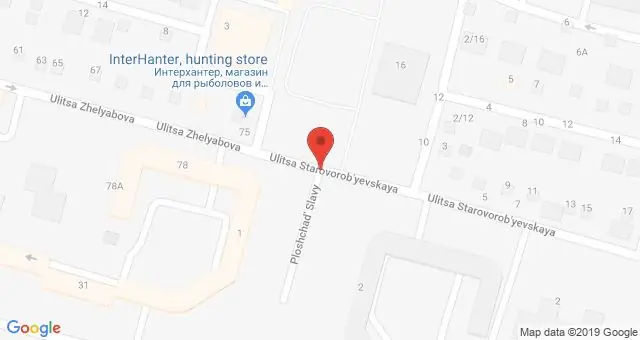 In the Soviet years, mass renaming of urban objects was carried out. A street appeared in Tver, a native of the Tver province, Russian writer M. E. S altykov-Shchedrin, which crossed the territory of Sennaya. The square also received the name of the satirical writer.
Square of Glory in Tver
During this time, not only the names have changed. New buildings appeared on the square, the appearance and purpose changed. A new building of the G. K. Zhukov Air Defense Military Academy was built nearby, a monument to the Marshal of the Soviet Union himself was opened in front of the educational institution on the eve of Victory Day, in 1995. As conceived by the authors, Marshal of Victoryin an overcoat draped over one shoulder, speaks to the assembled people. On his chest are four stars of the Hero of the Soviet Union.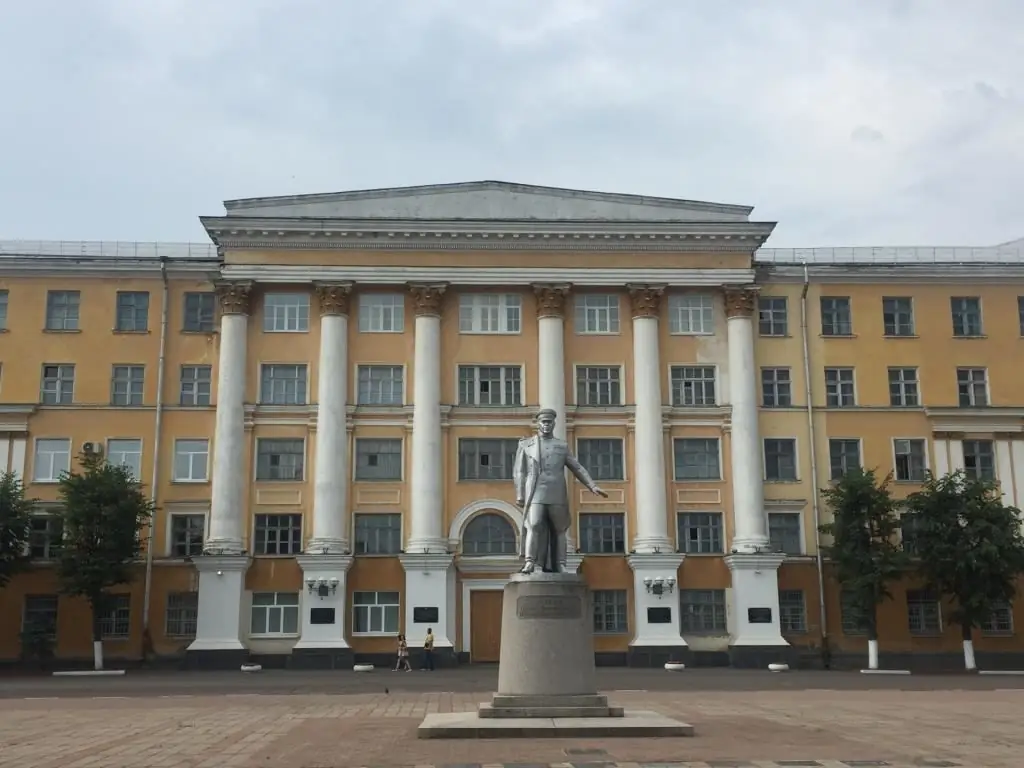 In the building of the former Museum of Komsomol Glory named after Liza Chaikina, located on Glory Square in Tver, today the museum and exhibition center of the House of Folk Art is operating. It is currently the largest exhibition area in the city.
The concentration in such a place of objects related to the historical events of the country led to the idea of renaming S altykov-Shchedrin Square into Glory Square. This happened in 1986.
Use of the square by the city
After the work on the expansion and improvement of Glory Square in Tver, it began to be used for city events. Surrounding iconic objects only contributes to this. On ordinary days, the place was chosen by families who, without fear, let their children go for a walk around the territory.
Autumn Square of Glory in Tver enjoys great interest among the townspeople. Regional "Food Fairs" are held here, where local farmers export their products.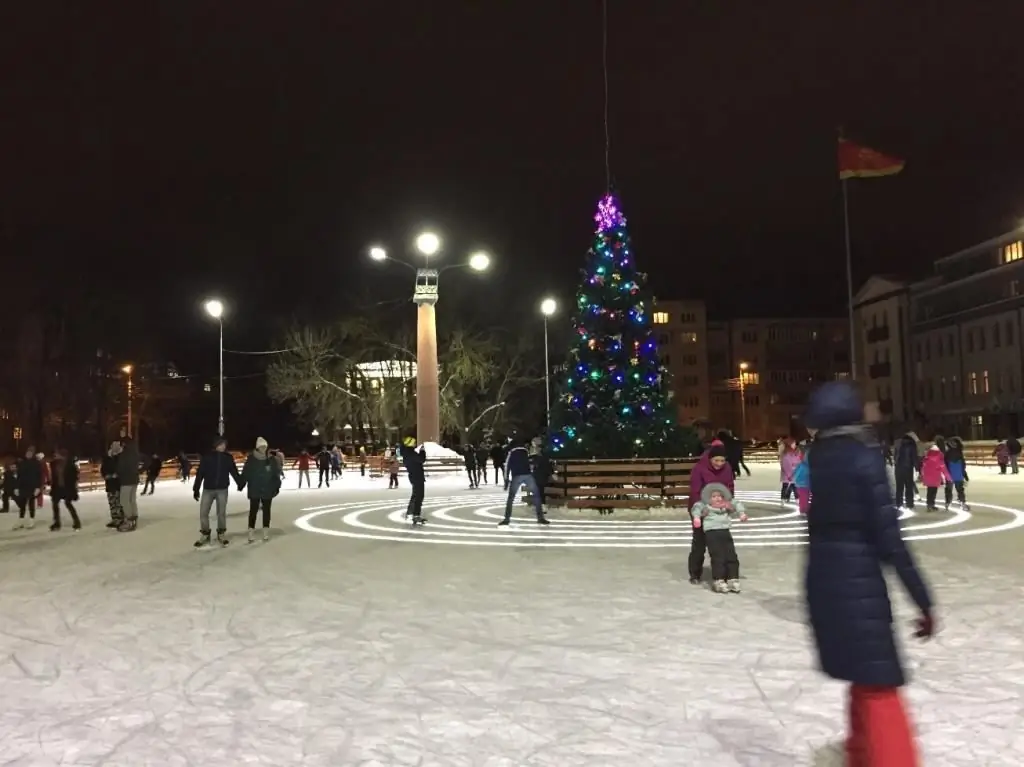 In recent winters, the largest and most comfortable city skating rink is filled here, which is visited with pleasure by local residents and guests of Tver. A Christmas tree is set up in the center of the square, wooden sides are lined up. There is an equipment rental point at the skating rink, pleasant music sounds.
Where is the Square of Glory in Tver? S altykov-Shchedrin Street, 3.
Popular topic