Table of contents: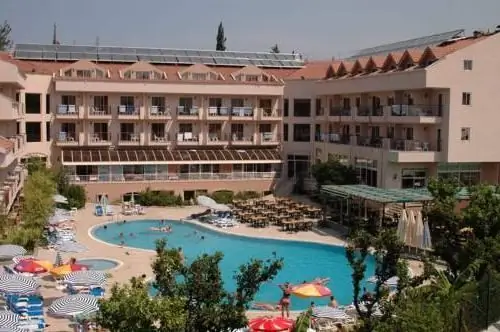 An incredible place for a long-awaited vacation or summer vacation is amazing hot Turkey, which annually receives guests from all over the world. The mild climate, clean air, gorgeous mountain landscapes and the opportunity to get enough of new emotions and impressions attract tourists to these parts from year to year. Here you can find accommodation for every taste: from luxury apartments to budget options. The doors of the four-star hotel Dream Beach Resort, located in Kemer, are open all year round for guests who want to enjoy their holidays. A lot of entertainment, comfortable conditions and high-level service, as experienced people note, are the main advantages of this institution.
General characteristics
The peculiarity of the hotel complex Kemer Dream Hotel 4(Kemer) is the presence of two large buildings, which began to function at different times. Building "A" opened its doors to receive guests in 2003, while block "B" has been accommodating guests since 2015. Snow-white four-story buildings are equipped with elevators for convenience. The total area is 14, 000 squaremeters. The territory includes tennis courts, two swimming pools and a mini water park. Fragrant greenery, bright flowers and exotic plants are what pleases the eye of everyone. The hotel is suitable for both families and young people.
The nearest international airport of Antalya is 55 km from the hotel. Overcoming this distance after the flight, as experienced people note, does not at all cause dissatisfaction among newcomers. Enjoy the local picturesque landscapes, mountain slopes and a colorful hospitable nation to the liking of all tourists. Distance to the center of Kemer - 600 meters.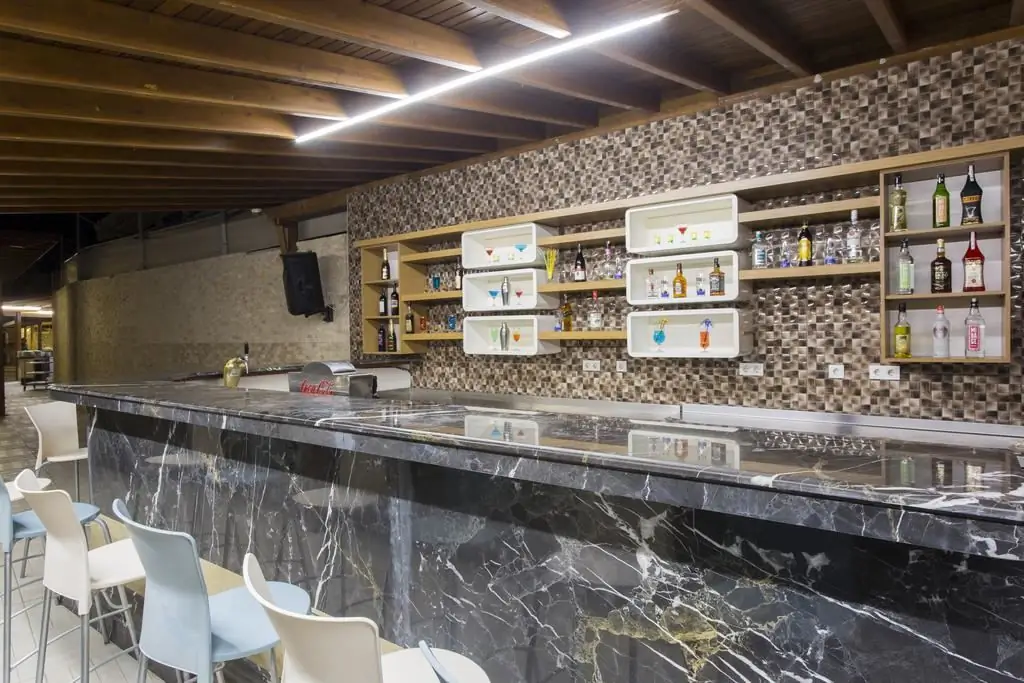 Accommodation Features
As with most hotels in Turkey, pets are not allowed. Smoking is allowed only in designated areas. Three rooms are equipped with everything necessary for people with reduced mobility. The staff speaks three languages: English, Russian and Turkish. This makes it easier to communicate and resolve issues that arise. It is possible to install an extra bed. Check-in at the Kemer Dream Hotel (Kemer) starts at 14:00, while you must leave the apartment before 12:00.
Rooms
The total number of rooms offered for settlement is 335 units. There are two categories among them: Standard and Family. All of them are single rooms. The smallest dimensions are 18 square meters, while the family quarters are more spacious - 35 squares. They differ in the views from the windows. Maximum possiblecapacity - 4 people.
The design of the room at the Kemer Dream Hotel 4has a classic focus. All decor elements are modest, but at the same time incredibly harmonious and ergonomic. Such an interior promotes rest and relaxation. The main color palette has incorporated white, golden and blue hues. The feeling of spaciousness is achieved through high snow-white ceilings and French glazing, thanks to which the first rays of the sun penetrate inside and wake up the guests with their warmth. Wall sconces illuminate the room at night. The floors are covered with laminate. There is access to a balcony equipped with plastic furniture.
Responsible maids are cleaning the room every day. Linen is changed three times a week. Wake-up service available.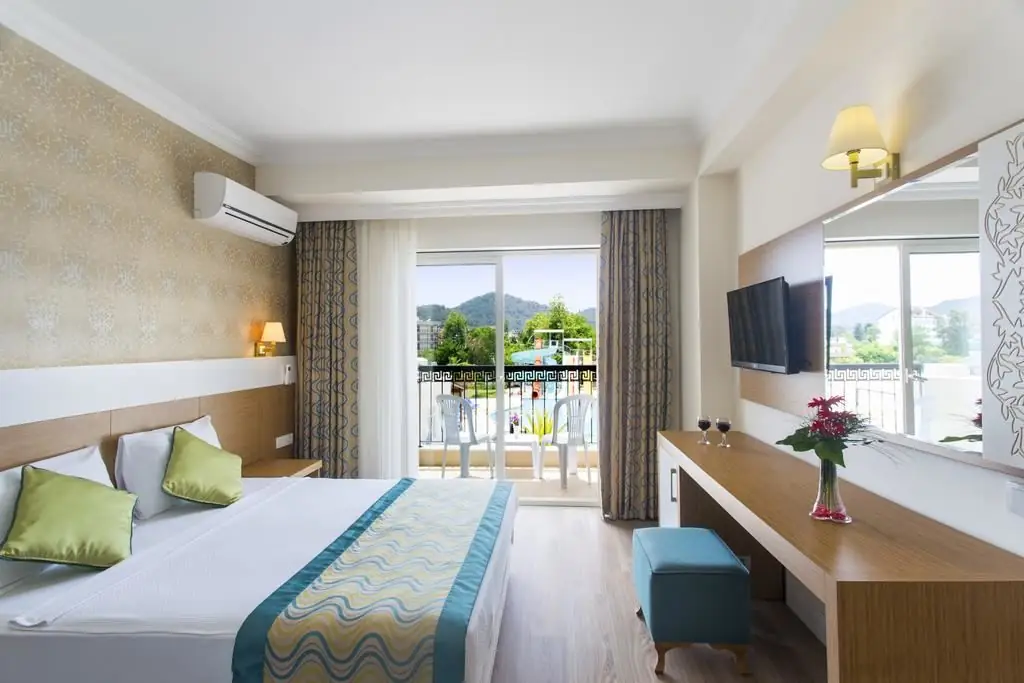 Decoration
The complete set of furniture is primitive. It includes double beds, a desk, a chair, a spacious wardrobe, a luggage cabinet. Above the tabletop is a large mirror, which also contributes to the visual increase in space. The apartments are equipped with an individual air conditioning system, the regulation of which is available to everyone. The TV allows you to brighten up the evenings by watching your favorite TV show thanks to the presence of Russian-language channels. The phone provides instant communication with the reception, whose employees solve emerging issues with lightning speed.
Using the safe is a paid service. Wireless Internet access - Wi-Fi - available throughout the property and notrequires additional payments. There is a mini-bar, which is replenished daily with drinking and mineral water. All rooms are equipped with a modern fire safety system.
The bathroom is finished with high quality tiles. There is a shower, hair dryer, bathtub and mirror. A complete set of personal care products is updated daily. Marble countertop adds sophistication to the interior. The number of snow-white towels meets the standards.
As many guests note in their positive reviews of the Kemer Dream Hotel 4, coziness and comfort reign here. Everything around is sparkling clean. The administration of the hotel complex makes every effort to ensure that each guest feels at home.
Power system
The current program "All Inclusive" implies five meals a day. The form of serving dishes is a buffet, which is served according to a predetermined schedule. Everyone chooses and imposes their favorite food on their own. No quantity limit.
The abundance of dishes served and their taste features impress all guests, which is noted by the guests in their reviews of the Kemer Dream Hotel. Local chefs put a piece of their soul into every masterpiece. The interior of the main restaurant is classic, decorated in light colors. Numerous spotlights and embossed ceilings add gloss to the design. Wooden furniture, individual serving and the lordship of the hall are the main advantages of this establishment.
You can quench your thirst at the pool bar or at the snack bar. Variety of refreshingalcoholic and non-alcoholic drinks will allow everyone to choose what their heart desires.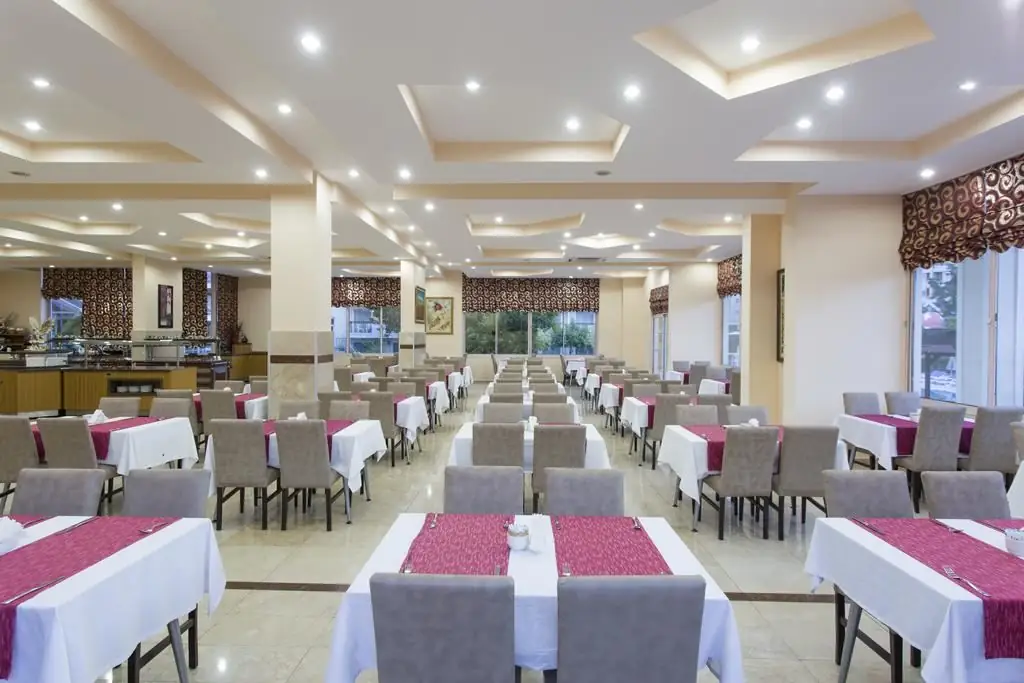 Aquazone
One of the important factors that travelers rely on when staying at the Dream Beach Resort is the aqua zone. Two large-scale swimming pools, with an area of 380 and 500 square meters, can accommodate absolutely all vacationers. They do not have a water heating system. 4 fascinating descents flow into one of them, which form a mini-water park. Skating with them pleases not only kids, but also adults. Younger guests can also frolic in the outdoor pool under the supervision of their parents.
For lovers of a dark tan along the perimeter there are numerous sun loungers with comfortable soft mattresses. Those who prefer to hide from the scorching rays of the hot sun can be accommodated under umbrellas. There are also changing rooms and showers.
In the winter season, the Kemer Dream Hotel 4(Turkey, Kemer) operates an indoor pool with an area of 90 squares. It is equipped with a heating system.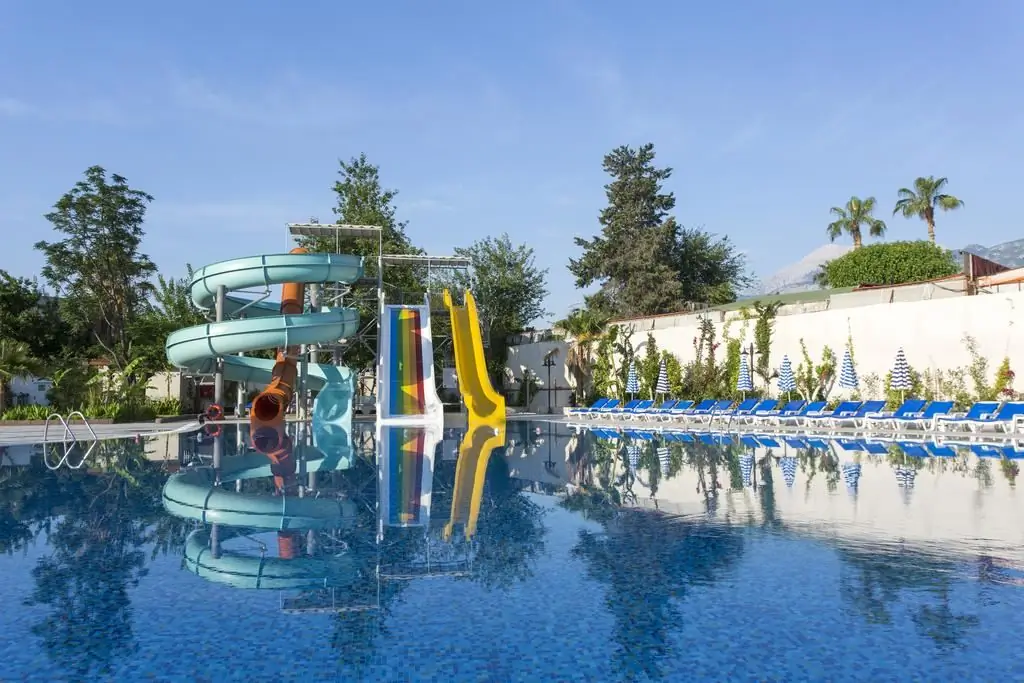 Beach area
The 4-star Dream Beach Resort is located 300 meters from the Mediterranean coast. To overcome this distance is not difficult, according to tourists. Coastal infrastructure is at a high level. The private beach is covered with pebbles. The water is surprisingly clear, you can see the underwater inhabitants without even resorting to the use of special swimming facilities. Sun loungers and umbrellas -available to all clients of the hotel complex. Towels are issued against a deposit.
For lovers of outdoor activities, the beach offers a wide range of entertainment. Here you can ride scooters, banana or catamaran. Go to the open sea on a snow-white yacht, enjoy swinging on the waves and swimming at great depths - easy to do thanks to local entrepreneurs.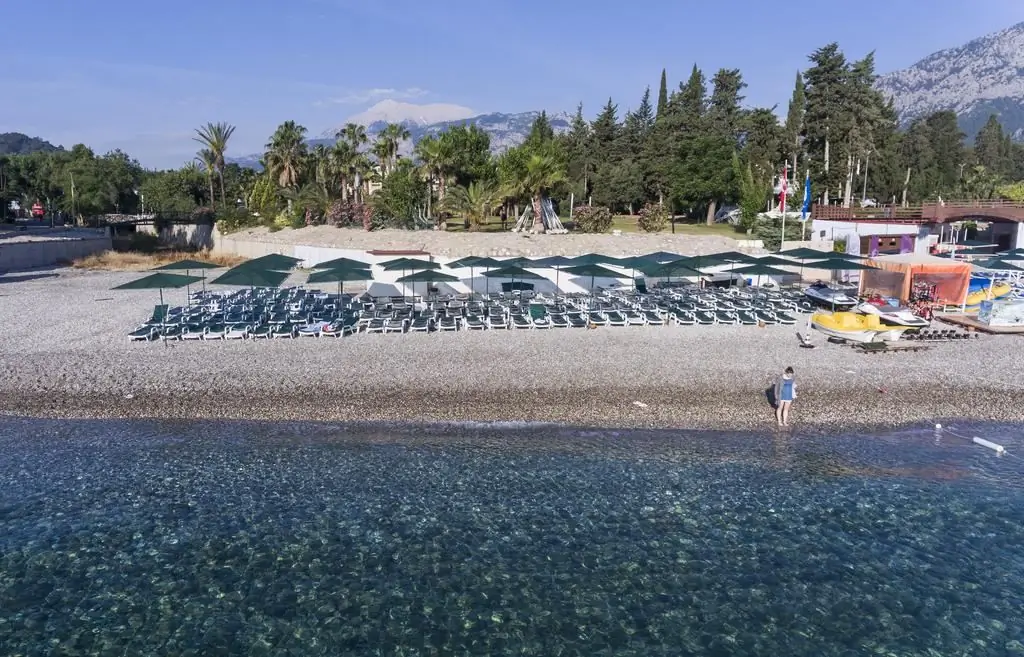 Toddler Leisure
Not only the rest of adults will be filled with a lot of positive emotions. The Kemer Dream Hotel 4 also takes care of the stay of its little guests. This fact is often noted by grateful parents in their positive reviews. The kids will be able to enjoy their annual holidays here in full. The doors of the children's mini-club are open for them. In the daytime, they can play with their peers, draw and watch cartoons. Professional teachers and a cheerful team of animators organize outdoor games and sports, giving kids a lot of smiles and good mood.
Besides this, kids can walk in the open air. For them, there are numerous plastic carousels, swings, houses and slides. Children can spend the entire supply of energy here. The evening ends, as a rule, with a disco or a foam party, from which the kids are indescribably delighted.
For those parents who wish to take care of their child individually, babysitting services are available. A baby cot is provided free of charge in the room.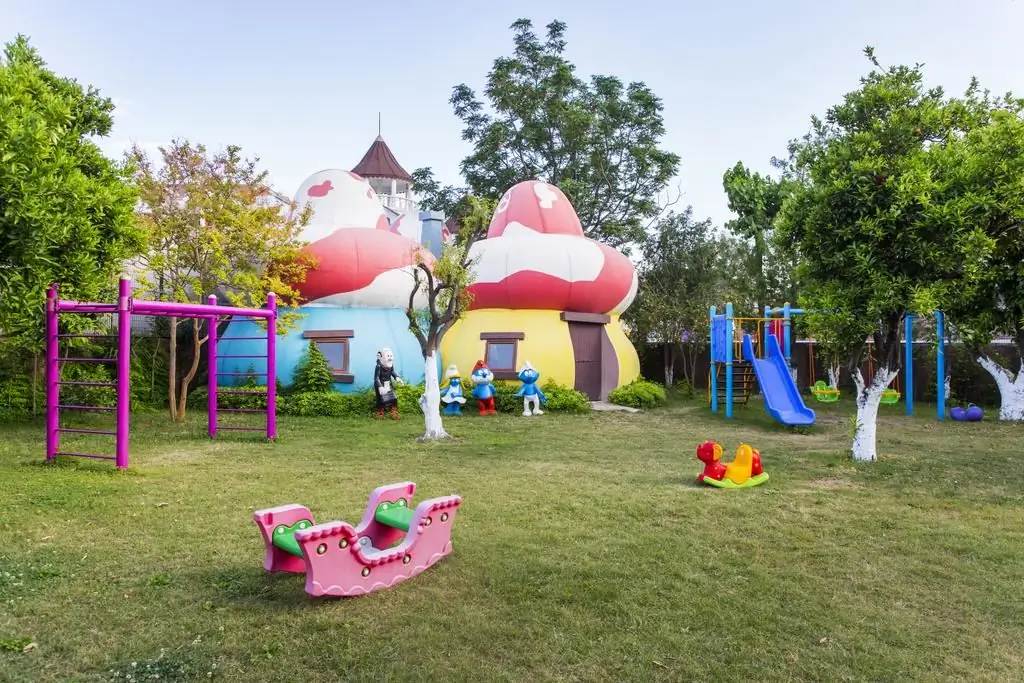 Entertainment
In order for travelers not to get bored, there are sports fields on the territory of the Kemer Dream Hotel (Turkey, Kemer). Here you can play table tennis and darts. Twice a week, a talented animation team organizes shows and fun for vacationers. Foam parties, according to tourists, are funny and fun. In your free time, you can rent a bike and go to explore local attractions.
Sports and beauty
For those who are accustomed to constant physical activity, the fitness center is open to visit. A well-equipped room with mirrored walls and numerous exercise equipment will allow you not only to lose extra pounds, but also to improve your body as a whole.
Visits to the sauna and Turkish bath are paid extra. It is here that, having steamed up and used the services of masseurs, you can experience a feeling of relaxation and pleasure.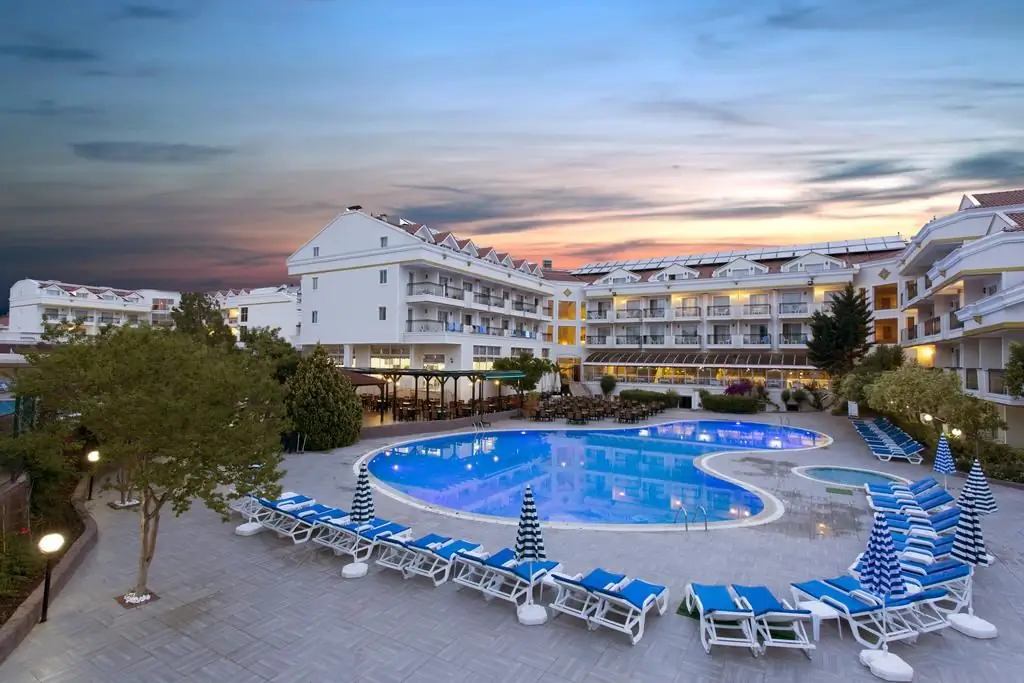 Additional services
During the years of its formation, the management of the Dream Beach Resort hotel complex has created the widest possible range of additional services in order to meet the needs of even the most capricious tourists. For those wishing to combine work with leisure, there are two equipped conference rooms. Seminars, meetings and presentations will be beneficial for both parties, because the interior and cozy atmosphere contribute to making important decisions.
Doctor call is an additional paid service. Laundry and dry cleaning services are available. For business and mobile peoplepacked lunches are provided. Car rental is possible. Parking spaces are provided free of charge. There are numerous souvenir shops and grocery stores on site. The front desk is open 24/7. There is a currency exchange office nearby. Professional photographers will be happy to capture the bright moments of relaxation and joyful emotions of every guest of the Dream Beach Resort.
Recommended: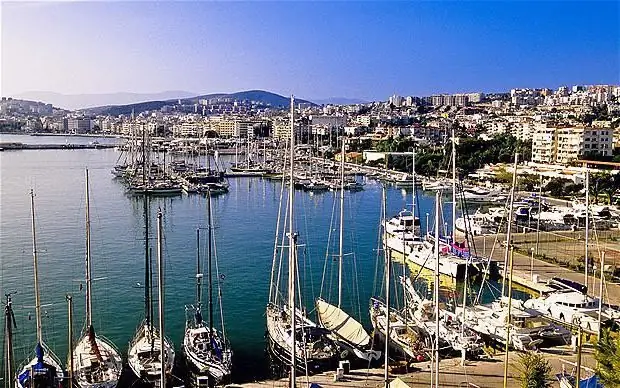 Very often, novice tourists ask about which Turkish resort is better. After all, if you take into account the many directions, it is actually quite difficult to make a choice. And professionals, thinking, answer that they are all wonderful, although each has its own characteristics and charms. Only after visiting at least a few of them, the traveler understands where to go next time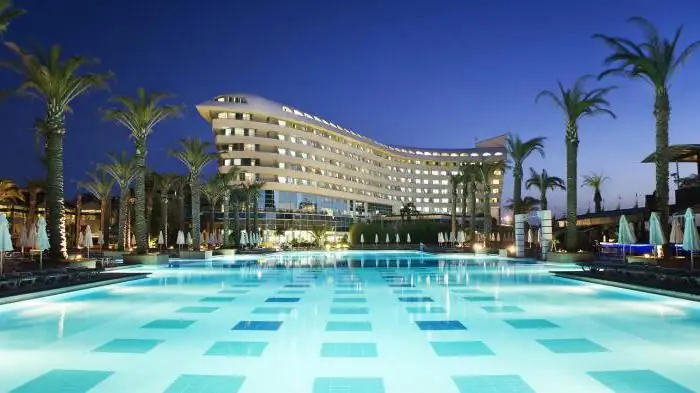 Who said that holidays in Turkey are banal? Can this country seem boring if it has so many entertainments, while there are a lot of interesting excursions and attractions? Of course, the degree of comfort everywhere and always equals the amount of money that a person is willing to pay for it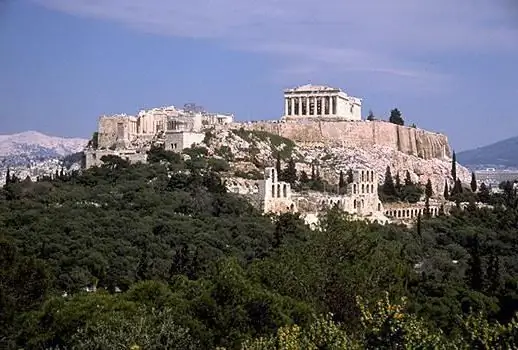 An amazing country is Greece. Reviews of tourists coming here from all over the world, invariably remain enthusiastic. We invite you to get acquainted with the main attractions of this country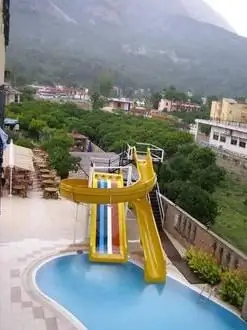 Umbrellas and sun loungers in large quantities are placed around the pool, there is a bar. Fans of active pastime can visit the sauna, as well as the Turkish hammam. In the evenings, discos are organized on the territory of the Matiate Hotel 4 , there are cheerful animators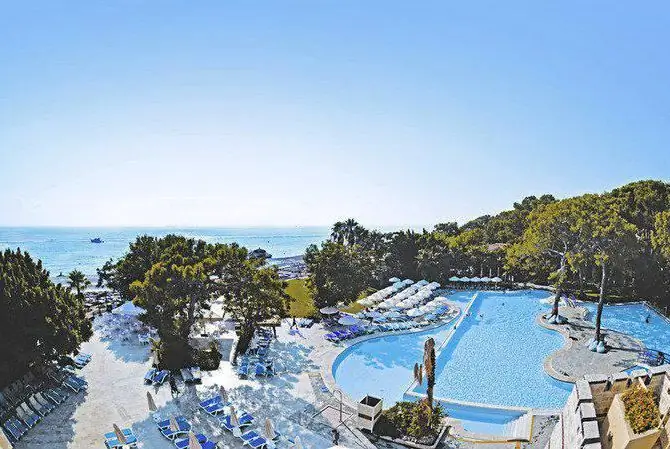 Kemer is a major entertainment center in Turkey, which is visited every year by tourists from different regions of the world. Prices for holidays here are relatively low, but the level of service is pleasantly pleasing. There are many excellent hotels in which tourists are always welcome. One of them is "Ulusoy Kemer Holiday Club"