Table of contents:

Kerala is the southernmost state of India, which is located in the southwest of the Indian subcontinent and has access to the Arabian Sea.
Endless sandy beaches, amazing traditions and culture, ancient temples, holidays and festivals, lush tropical vegetation and the indescribable atmosphere of mysterious India - that's what makes this place popular among tourists from other countries.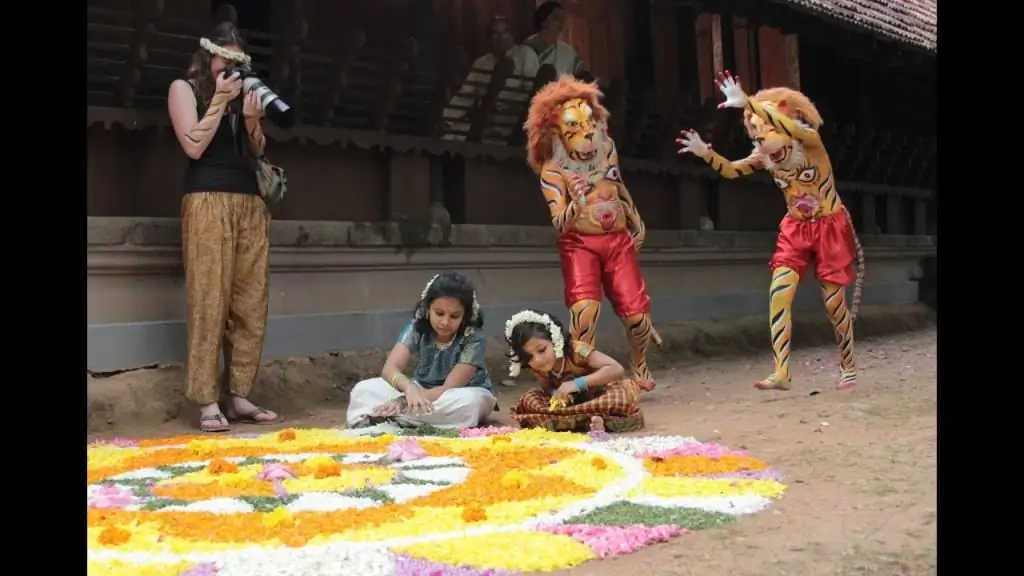 National Geographic Traveler lists Kerala as one of the "World's 10 Paradises".
Travelers wishing to plunge into this ancient and distinctive culture can get to the state in various ways. The most popular and fastest is to take advantage of airline offers. Kerala's four airports receive international flights and are located in major cities: Trivandrum, Cochin, Calicut, Kannur.
About Trivandrum Airport
The airport was opened in 1932. Currently, there are two terminals: for domestic and international flights. Located 6 km from the center of the state capital and16 km from the city of Kovalam. You can get to Trivandrum by taxi or bus.
Daily direct flights to international destinations are made to Kuwait, Dubai, Singapore, Bahrain, Qatar, Abu Dhabi, and also organize transit flights to destinations: Sri Lanka, Maldives, the countries of the Middle East and Asia.

Since 2006, work has been underway to design and build a third terminal that will help to cope with the increasing tourist flow and will be able to receive aircraft such as Boeing-747.
About Cochin Airport
It was opened in 1999. It is the busiest airport in Kerala. Address: Cochin, Kerala, 683111, India. The construction of the terminal is done in the traditional style of the state.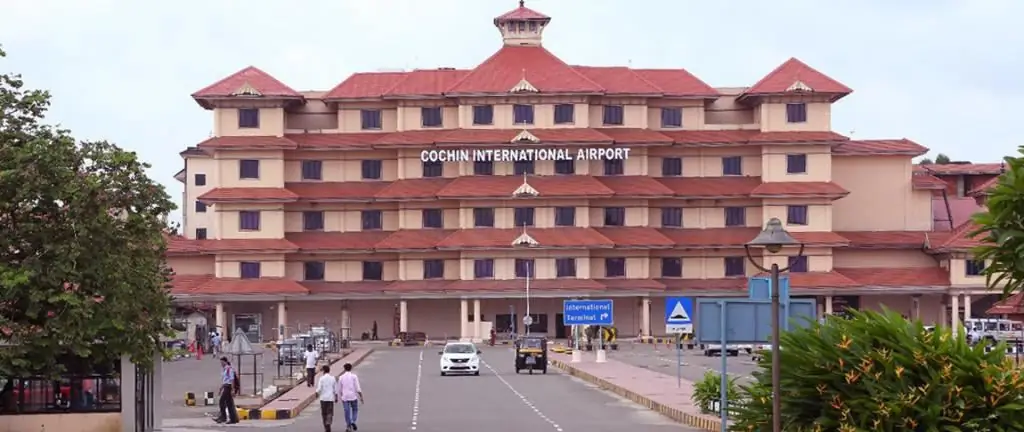 Located 30 km from the city center. You can get to it by using the services of a taxi or buses. The airport has 2 terminals: for domestic and international flights.
One of the few Indian airports including Mumbai, Delhi, Chennai, Bangalore where Airbus 380 type aircraft can be serviced.
An interesting fact is that this is the first airport in world history to provide itself with electricity from solar panels, for which in 2018 it received the highest UN Champions of the Earth award for outstanding environmental achievements.
About Calicut Airport
The airport is located in the city of Calicut, Kozhikode district. He began his work in 1988, but accepted only internalflights.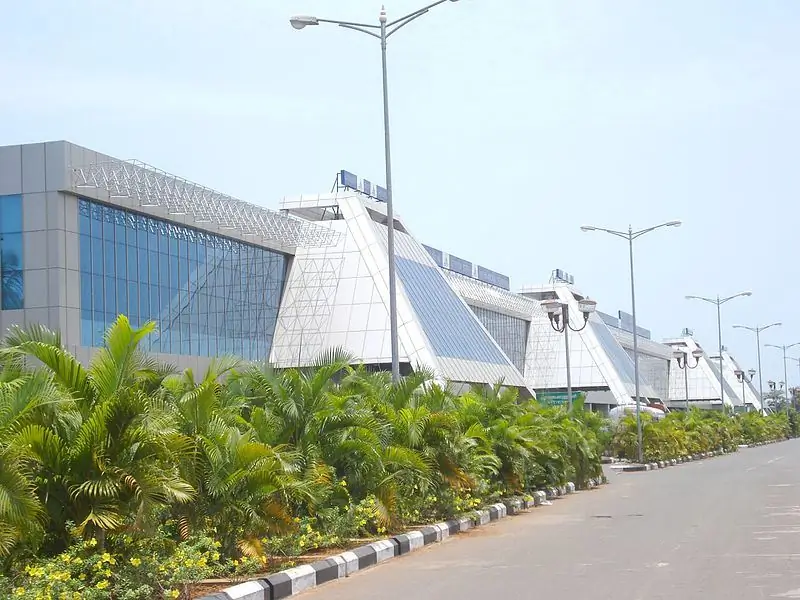 In 2006 it received international status. Currently connected to Dubai, Saudi Arabia, Qatar, Bahrain, Abu Dhabi.
You can get to Calicut by taxi, bus, train. The distance to the city is approximately 28 km.
About Kannur Airport
The new airport opened in December 2018. It is expected that it will be able to serve about 2,000 people at the same time, annually on international routes it will be able to receive more than 1.5 million passengers a year.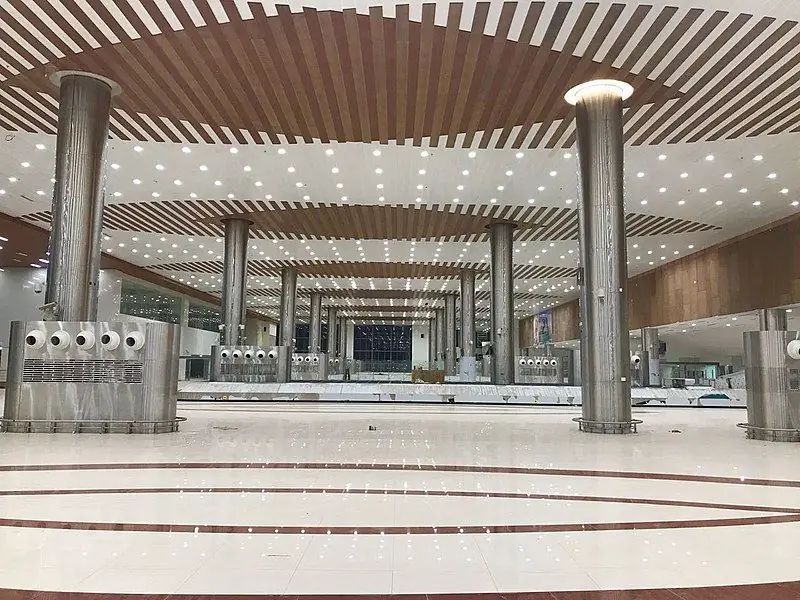 The first flight from this airport was to Abu Dhabi. External links will be established with Hyderabad, Mumbai and Bangalore.
From the city center, the airport is located 20 km. Buses run between the city center and Kerala's newest airport. Taxi services are also available.
Travelers rate Kerala Airport very highly in their reviews: perfect cleanliness, free Wi-Fi, many shops, eateries, delicious coffee, fast service. The disadvantages include only the language barrier, referring to the lack of knowledge of the English language by the staff.
Kerala's airports make the state even more amazing as it is the only state in India with four international airports.
Recommended: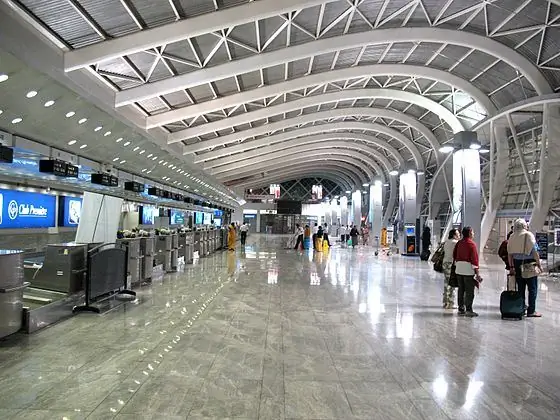 Those who do not want to waste precious time on the road go on a trip by plane. Of course, with the help of an air airliner, you can get from one point of our planet to another in the shortest possible time. This vehicle is considered one of the fastest. And a lot of people are taking advantage of this opportunity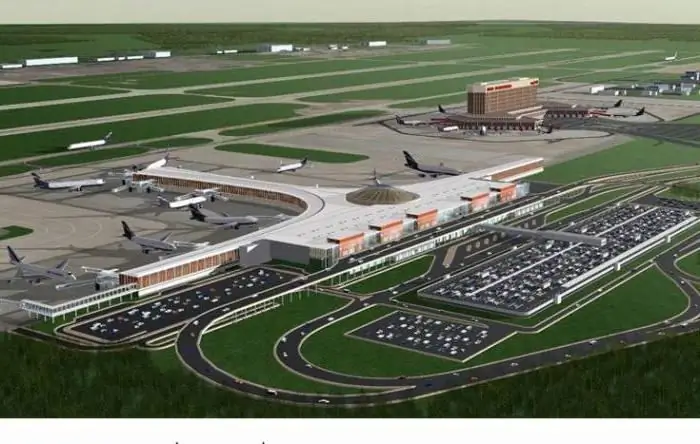 For the convenience of passengers, Muscovites and guests of the capital, plans and diagrams of Sheremetyevo Airport, its terminals, parking lots, as well as public and private transport routes have been developed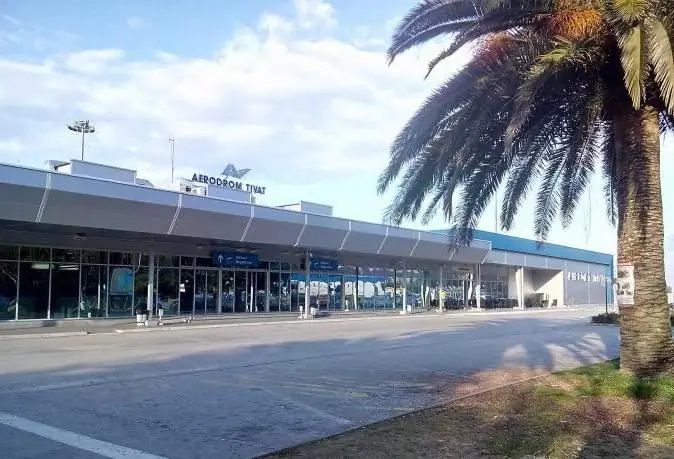 The easiest way to get to Montenegro is to use air transport. Currently, there are several air terminals with international status in the country. However, there are also enough airports that serve domestic flights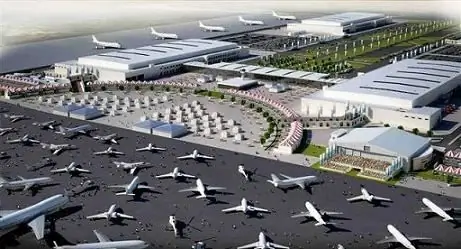 A good airport has a good location, convenient service and flies to various countries. The above parameters are inherent in large air companies. Which of them are on this list and where is the largest airport in the world located?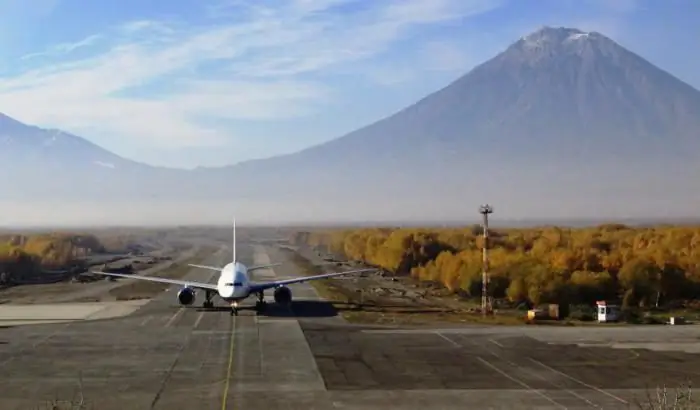 The harsh conditions of Kamchatka prevent the construction of good land roads. But in our age of aeronautics, people are rescued by civil and military aviation. Thirteen airports are located on the peninsula, there are seven landing sites. But what is the most important airport in Kamchatka? And which of them has international status? Our article will tell about it