Table of contents: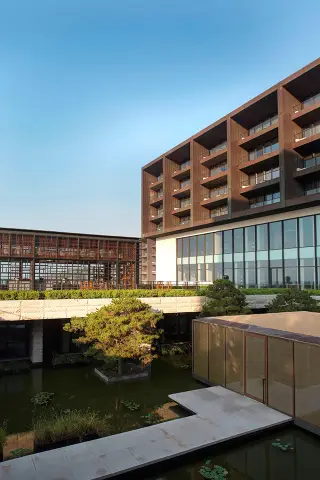 If you are planning a visit to Rostov-on-Don, the Bellagio Hotel can definitely be considered a worthy accommodation option. The stylish interior of the institution combines the charm of classics and the functionality of modernity. The hotel has won many prestigious awards. Here you can feel like a truly important person.
Location
The address of the hotel "Bellagio" in Rostov-on-Don is the street of the 50th anniversary of Rostselmash, 7v. It's just a 5-minute leisurely walk from the park "Autumn" and a 5-minute drive to the popular shopping center "Vaviloniya". How to get to the Bellagio Hotel in Rostov-on-Don? You can get here by public transport.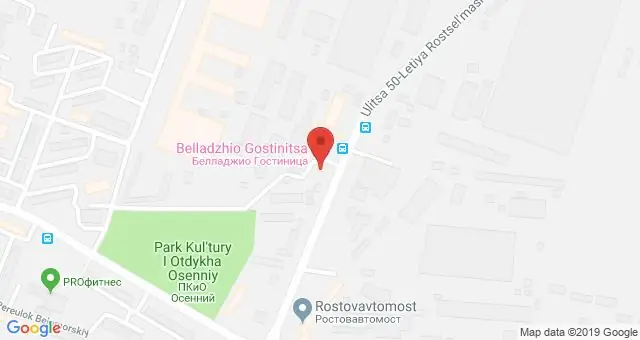 From Platov International Airport (29 km), bus number 285 runs.
From the railway station (11 km) shuttle bus number 29 runs.
To the convention and exhibition center "VertolExpo" (5 km) and the water park H2O (4.5 km) can be reached bybus number 90a.
Rooms
To accommodate guests at the Bellagio Hotel in Rostov-on-Don, there are 40 comfortable rooms decorated in a classic style. All rooms are equipped with an electronic access system. The interior uses designer furniture made of natural wood, and the bathroom is equipped with high-quality Spanish sanitary ware.
The following options are provided for placement:
single classic business - from 3700 rubles;
double classic business with a large bed - from 4400 rubles;
double classic business with separate beds - from 5000 rubles;
double business comfort with a large bed - 4700 rubles;
comfort-plus - from 5200 rubles;
studio - from 5400 rubles;
gold-lux - from 11,000 rubles;
royal apartments - from 11,000 rubles
When booking directly through the official website, a 10% discount is available.
If you are planning to spend romantic moments in the hotel, you can use the room decoration service with flower petals and candles. The cost is 1500-2000 rubles. The service applies to the Royal Suite and Gold Suite.
What's included in the price
If you plan to stay at the Bellagio Hotel in Rostov-on-Don, you can count on a few nice bonuses. The following additional services are included in the price of your stay:
breakfast buffet;
going to the gym (from 7:00 to20:00);
Spa visit (daily for 2 hours by appointment and subject to availability of "windows" from 10:00 to 22:00);
access to the pool (from 8:00 to 12:00).
Conference Services
The Bellagio Hotel in Rostov-on-Don is equipped with a modern conference hall for 65 people. A room of 40 sq. m equipped with all necessary furniture and appliances, as well as a powerful air conditioning and ventilation system. For 4 years of work, events of such well-known companies as Beeline, Rosgosstrakh, Shell, Amway, AVON and others have been held here.
In addition to renting a conference room, guests can use the following business services:
personal manager;
organization of a turnkey event;
organization of receptions, coffee breaks, business lunches and dinners.
When booking 10 or more rooms, the rental of the conference room and equipment is provided as a gift.
Spa complex
The Bellagio Hotel in Rostov-on-Don has a modern spa complex where guests can relax. Here are the possibilities provided by the spa complex:
Turkish Hammam is the pride of the hotel spa complex. It is made in accordance with all oriental traditions. Soft warm steam gives relaxation and pleasure. Massage and peeling services are also available.
The Finnish sauna is a great place to relieve stress and improve your well-being. Natural wood, as well as Himalayan pink s alt slabs,heated with steam, create a unique healing environment.
Aquazone is an indoor heated pool with a 16-mode hydromassage. Near the pool there is a cozy seating area where you can order food and drinks from the restaurant.
The gym is equipped with state-of-the-art strength and cardio equipment.
Billiards and lounge.
Spa rituals
If you dream of a good rest and renewal after a busy day, the spa complex of the Bellagio Hotel will provide you with such an opportunity. You can go through these spa rituals:
Phytoaromasauna is a rest in a Turkish hammam filled with eucalyptus-scented steam. Later, you can relax in the jacuzzi and enjoy a light massage with nourishing cream. At the end you will have a tea ceremony. Price - 800 rubles for 60 min.
Foot-Relax - a hydromassage bath with sea s alt will relieve puffiness and fatigue in the legs. The next stage is massage and s alt wrap. This is followed by a light full body massage and a tea ceremony. Price - 1200 rubles. in 70 min.
"Chocolate bliss" - the skin is steamed in the hammam, after which a coffee scrub is applied. Then the whole body is covered with warm chocolate. The final stage is the tea ceremony. Price - 1800 rubles. in 70 min.
"Citrus Splash" - Hammam and Jacuzzi are followed by an energy massage with hot oranges. This is followed by a gentle citrus peeling. Price - 1500 rubles. in 70 min.
Black clay mask stimulates intracellular metabolism and cleanses the skin of toxins. Price - 1800 rubles. over 60min.
Hotel guests receive a 10% discount.
Restaurant
If you stay at the Bellagio in Rostov-on-Don, be sure to go to the hotel restaurant too. This place is popular not only among hotel guests, but also among local residents. The institution will please you with an extensive menu, which includes both national and international dishes. Rates are as follows:
cold appetizers - from 240 rubles;
salads - from 240 rubles;
hot snacks - from 180 rubles;
soups - from 290 rubles;
fish and seafood dishes - from 470 rubles;
poultry meat dishes - from 320 rubles;
pasta - from 300 rubles;
dishes on an open fire - from 100 rubles;
sauces - from 70 rubles;
side dishes - from 100 rubles;
dough dishes - from 30 rubles;
desserts - from 110 rubles
The restaurant also has an extensive buffet and bar menu, as well as a hookah card.
Bath complex
The hotel "Bellagio" in Rostov-on-Don has a bath complex, which is rightfully considered one of the best in the city. These are two houses with steam rooms ("Royal Bath" and "Imperial Bath"), which can accommodate companies of 6-8 people. Guests can also enjoy free parking and the ability to order food and drinks from the restaurant.
A distinctive feature of the bath complex of the Bellagio Hotel in Rostov-on-Don is the presence of an outdoor pool, which is open all year round thanks toheating options up to 25 degrees.
The cost of renting a steam room is from 1700 rubles per hour. This price includes:
towels, sheets and slippers for each guest;
herbal tea with sweets and bagels;
visiting the break room;
parking space.
For an additional fee, you can use the services of a bathhouse attendant and undergo caring procedures (scrubs, body wraps, massage, and so on).
Special offers and promotions
If you plan to stay at the Bellagio Park Hotel in Rostov-on-Don, you can take advantage of some great deals, namely:
When booking a Gold Suite or Royal Suite for a period of three nights or more, you will receive a relaxing massage session at the spa as a gift.
If your birthday falls during your stay at the hotel, the staff will congratulate you with a signature dessert.
If there are sufficient rooms available, early check-in until 10:00 and late check-out until 14:00 is free of charge. The offer is valid regardless of room category, day of the week and length of stay.
When booking from 10 rooms for at least a day, a 10-hour conference room rental is provided as a gift. The promotion is valid only for direct bookings through the official website.
All children living at the Bellagio receive a branded soft toy as a gift.
Additional information
If you plan to stay athotel "Bellagio" in Rostov-on-Don, by phone, specify all the details related to accommodation. In particular, you should pay attention to the following points:
This room can accommodate an extra bed. The cost of this service is 50 rubles per night.
The hotel has its own free parking for 60 cars.
Breakfast for an additional guest or for a child over 4 years old is available for an additional fee of 400 rubles.
In order for the reservation to be considered guaranteed, a prepayment in the amount of the cost of one night's stay must be made.
For non-guaranteed reservations, the reservation is automatically removed if the guest has not checked into the room before 18:00 and has not warned about the delay.
If within 6 days from the moment of check-in (or from the moment of 6 hours after the check-out time on the day of departure) the guest does not appear at the hotel, the administration reserves the right to open the room and conduct an inventory of the property stored in it.
No pets allowed.
Positive Feedback
Official information and photos of the Bellagio Hotel in Rostov-on-Don, presented on the official website, are not enough to get an objective idea of the quality of services in the establishment. Pay attention also to traveler reviews. They contain such positive comments:
excellent hearty breakfast included;
free access to the pool and spa;
good restaurant;
whenthe room has drinking water and tea bags;
quality linens;
perfect cleanliness in the bathroom;
cozy environment and nice classic interior;
nice, helpful staff;
modern fresh renovation;
quick registration and check-in procedure;
excellent quality of services and individual approach to clients in the spa complex;
free early check-in and late check-out;
the hotel is located in a quiet place, and inside there is a calm atmosphere, and therefore nothing interferes with a good rest;
spacious room area;
if there is no time to have breakfast in a restaurant, you can order food delivery to your room;
excellent work of massage therapists in the spa complex;
wide range of breakfast items;
Public areas smell very pleasant;
well equipped bathroom;
good hygiene kit in the bathroom;
in the cold season, the rooms are perfectly heated;
despite the fact that the hotel has only three floors, an elevator is provided;
large free parking for as many as 60 spaces;
nice outdoor pool that is open all year round thanks to heating;
staff takes into account the wishes of the guest regarding the room upon check-in;
Slippers and bathrobes are provided in the rooms;
very comfortable orthopedic mattresses on the beds;
the numbers are fully consistent with the photos presented on the officialwebsite;
equipment is very comfortable and thought out to the smallest detail;
large modern TV with a wide range of channels;
the territory is closed, and therefore you can not worry about the presence of strangers;
The hotel has a very strict no-smoking policy, so the rooms do not smell of tobacco smoke (smoking is only allowed outside).
Negative reviews
You can also find negative reviews about "Bellagio" in Rostov-on-Don. Here are some of the negative points travelers focus on:
not the most convenient location away from the center;
slippery bathroom tiles;
the generator on the first floor is very loud;
relatively high prices for accommodation (especially for those who do not have time to use the services of the spa and pool);
difficult to set a comfortable water temperature in the bathroom;
the windows offer an unattractive view of the industrial zone;
overpriced restaurant food;
Breakfast is expensive for an extra guest - as much as 400 rubles;
no grocery stores or cafes nearby;
it is not always possible to sign up for a free spa visit (quite often there are no free places).
Recommended: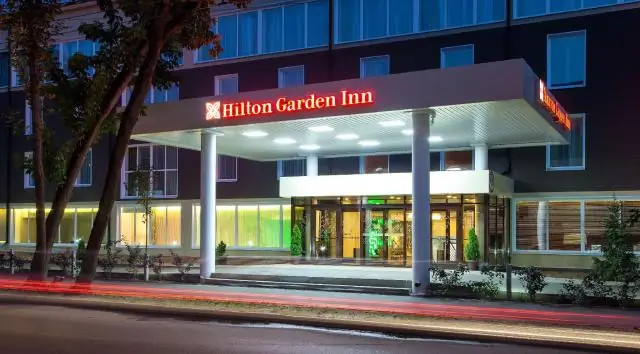 Hilton Business Hotel in Kaluga provides excellent accommodation conditions for both business people and tourists. The location on one of the central streets provides convenient access to cultural and business facilities. Belonging to a well-known network is a kind of guarantee of high quality service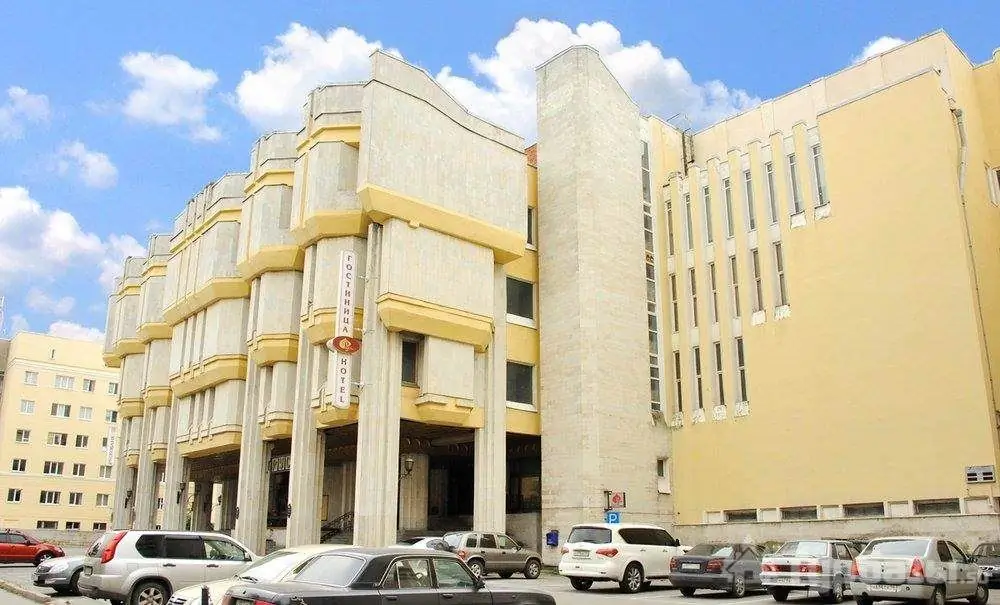 Good reviews about the hotel "Rus", which is located in a picturesque corner of St. Petersburg, are transmitted from tourist to tourist. In this part of the city there are not only sights and historical sites, but also many centers for family recreation and entertainment. This hotel offers its guests comfortable apartments at affordable prices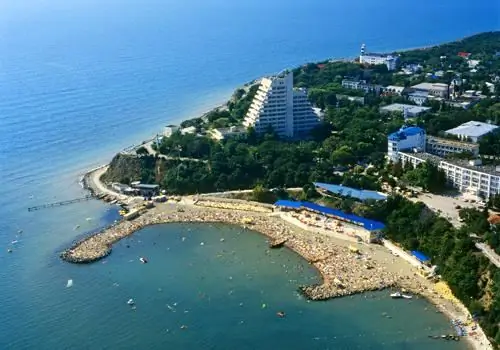 Anapa is considered a children's seaside resort. The beaches here are sandy, have extensive shallows. The total length of the coastal zone exceeds 50 kilometers. Near the recreational areas there are he alth camps, sanatoriums and guest houses

When visiting the capital of Russia, many people have a question about where to settle. It cannot be answered unequivocally. Here financial opportunities and personal preferences play an important role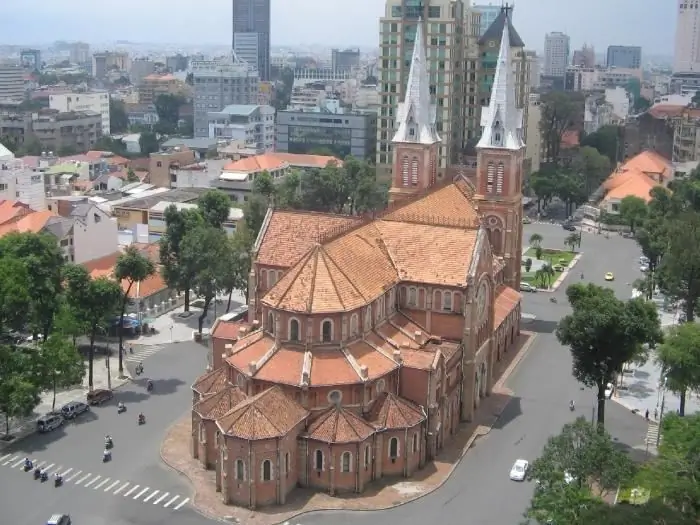 The modern capital of Georgia is a city with more than 15 centuries of history. It literally imprinted all those eras through which he passed, and froze in the form of architectural monuments, in the ruins of ancient palaces and in the greenery of nature that enveloped all this