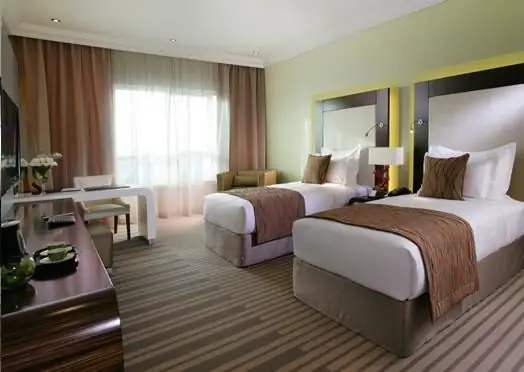 Description: There are places where all the conditions are created so that guests are always satisfied. Auris Plaza Hotel Al Barsha 5 is just such a place.
In one of the most expensive areas - Dubai Al-Bashra - there is a luxurious modern hotel complex that captivates its guests with unusual rooms, exquisite decoration and excellent staff that can make your stay memorable. This hotel complex is called - Auris Plaza Hotel Al Barsha 5.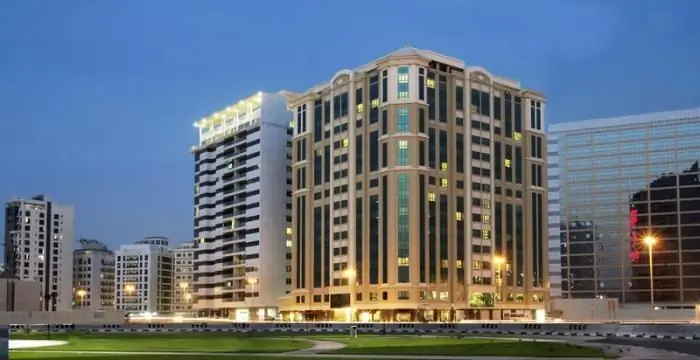 The city center is 1.5 km from the hotel. All communications are close to the hotel complex: metro, buses and railway station.
Rooms: The complex has 337 rooms of different comfort. They are designed in luxurious Arabic style.
Each of them has air conditioning, heating, satellite TV, minibar, seating area, functional furniture, internet access.
Branded toiletries and bath amenities are stocked in the bathroom.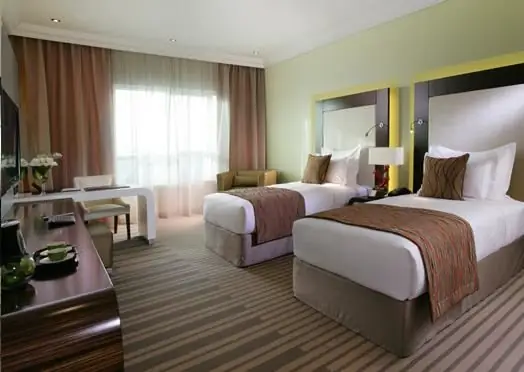 Beach: You only need to walk 200 meters toget to the beautiful sandy beach of the Auris Plaza Hotel Al Barsha 5 complex, where special services are provided for guests. In addition, if necessary, massage sessions can be held right on the beach. The bar, located on the beach of the complex, offers exclusive exotic drinks, selected according to the individual taste of the client.
Meals: A buffet breakfast is served each morning and is included in the room rate. At the request of Auris Plaza Hotel guests, full board can be arranged at the Didon restaurant. The chef will surprise you with his skill in preparing both traditional Arabic dishes and branded international ones. The hotel's snack bar serves exotic snacks and refreshing drinks around the clock.
Additional Information: Auris Plaza Hotel Al Barsha offers 24-hour access to the pool, spa, massage and fitness center for everyone. In addition, each guest can use the services of private car parking staff, newspapers and in-room dining, dry cleaning services, airport and local transfers, safe deposit boxes and concierge services.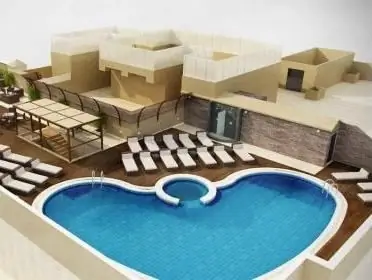 If it is necessary to leave children in the care of a nanny, qualified staff with experience in working with children is always available.
Auris Plaza Hotel Al Barsha 5 has special rooms for allergy sufferers, non-smokers and people with disabilitiesfacilities, as well as soundproofed rooms. You can order them both in advance and upon arrival at the hotel complex.
For hookah lovers, the hotel offers all kinds of aromatics and flavors that you can try in the lounge.
For conferences and celebrations, use several conference rooms with different capacities. There is a luxurious banquet hall for unforgettable celebrations.
The famous shopping and leisure center Mall of the Emirates with many boutiques of famous brands, perfumery and jewelry stores, restaurants and cafes of Arabic cuisine is located a kilometer from the hotel. Equally popular is the exotic Dubai Mall.
The world famous Palm Islands are 8 kilometers from the hotel. There are many excellent golf courses near the city. And all lovers of luxury holidays should visit Dubailand, Kidzana Dubai, water park. These places are unlikely to leave their visitors indifferent.
Reviews: The hotel has a personal approach to each guest, any problem is instantly solved. Dining at the Didon restaurant justifies the high prices, as the chef is a real magician, able to embody any culinary fantasy. Luxurious rooms, convenient location and amazing spa treatments make the stay unforgettable. You can rely on the staff at this hotel, as children are always happy with their babysitting.
Popular topic