Table of contents: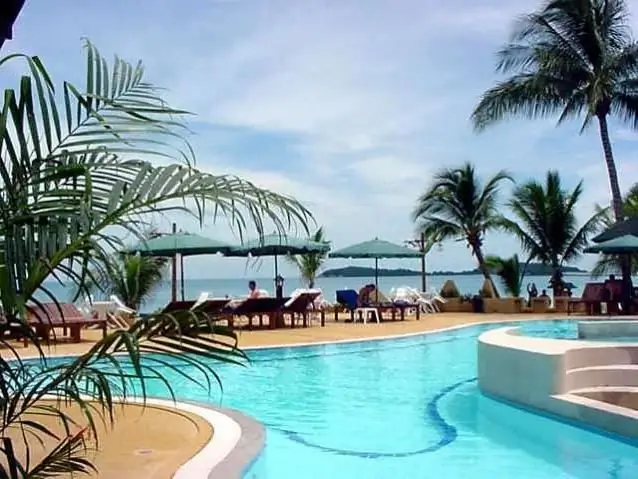 Among the many places that are interesting for a long-awaited vacation or a family summer vacation, Turkey is very popular among travelers. This is an incredibly interesting and colorful country with a dynamic city life and measured rural routine. It combines untouched nature with the remains of ancient civilization that have survived to this day, wild beaches and tourist-filled bars, mountains and plains.
The resort town of Alanya is a storehouse not only of the cleanest beaches and clear waters of the Mediterranean, but also a treasure trove of various entertainments, where every vacationer will find something to their liking. Every year a large number of representatives from different parts of the world come here. The four-star Banana Hotel offers its guests accommodation in one of three buildings near the sea coast. As noted by experienced, the main advantages of this institution are a hospitable welcome, polite staff and incredibly delicious meals.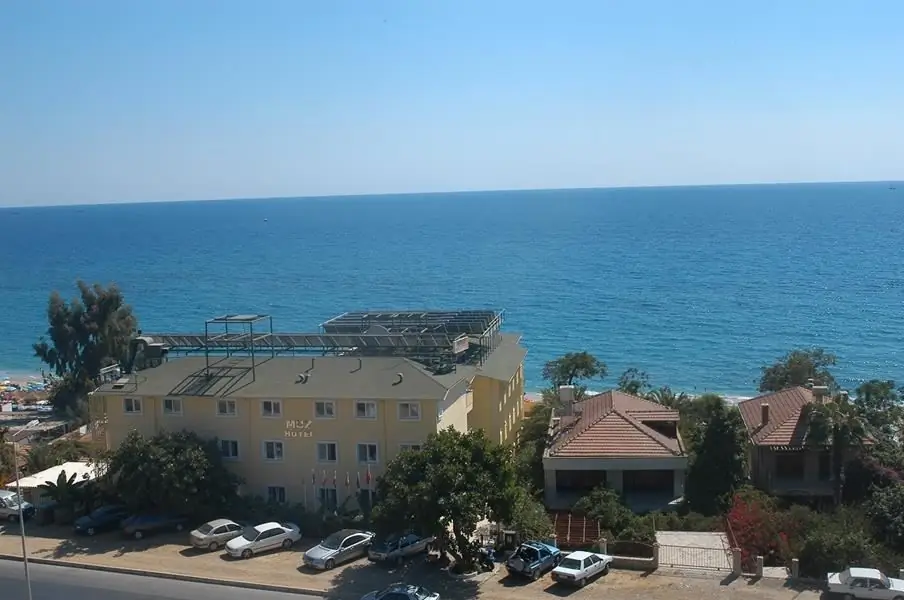 General characteristics
DistinctiveFeature of the Banana Hotel (Turkey, Alanya) is a very long way of existence and development. The first guests stepped over the threshold of the main building in 1969. It is represented by an eight-story building equipped with elevators for comfortable movement of guests.
In 2004, two additional two-story cottages were built ten meters from the Mediterranean Sea. Over a period of almost half a century, the hotel complex has undergone a number of transformations, the latest of which takes place in 2010.
With a total area of 8,500 square meters, there are swimming pools, sports fields and lots of green spaces. The aroma of fragrant herbs, orange grove and spreading palm trees, according to vacationers, create a picture of a paradise.
Location
The distance to the nearest airport is 135 km. It is located in the city of Antalya. The two-hour drive after the flight, according to new arrivals in their reviews, is not at all tiring. In order to reach the center of Alanya, travelers need to cover a distance of 2 km.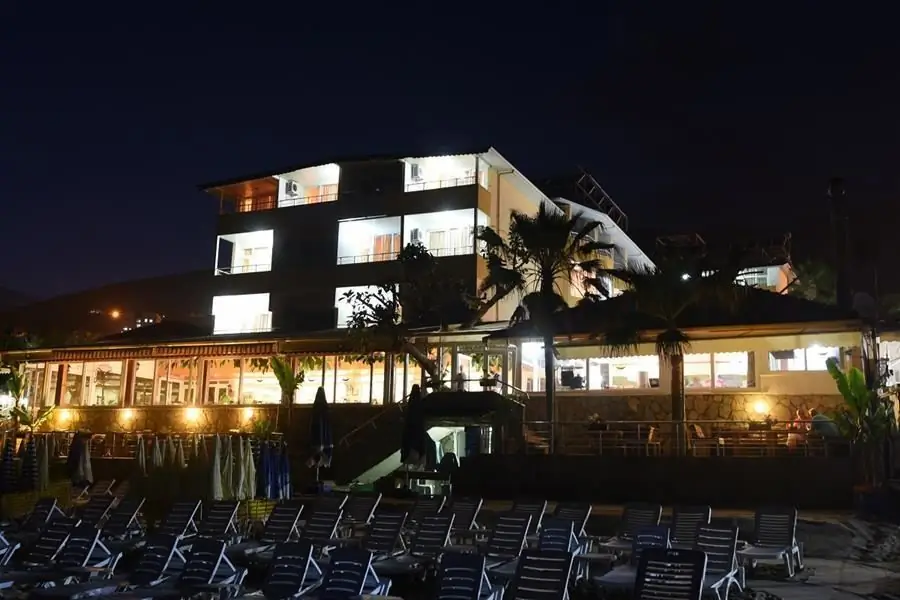 Features of accommodation
According to the internal rules of the Banana Hotel 4, pets are not allowed in the apartments. It is strictly non-smoking in the rooms. There are special rooms for people with limited mobility. The staff is universal, speaks not only their native language, but also Russian and English. Payments are accepted in cash orcards of international payment systems. If necessary, extra beds are installed in the room.
Accommodation
In total, Hotel Banana (Alanya, Turkey) offers 221 rooms for check-in, among which the following categories are distinguished:
Standard.
Family.
Studio.
Lake rooms.
Suites.
Their main distinguishing feature is different dimensions and views from the window. The area of the smallest rooms of the Standard class is 20 square meters, while the largest is 50 square meters. The largest apartments are two-room, but there is no connecting door.
The hotel complex Hotel Banana can be classified as a budget hotel. The interior is distinguished by its simplicity and lack of pretentiousness. However, according to experienced people, it is incredibly cozy and calm here. Light walls and ceiling visually expand a small space. There is an exit to the balcony. At night, floor lamps and wall lamps illuminate the room. The floors are covered with ceramic tiles in warm colors.
Cleaning is done daily by maids. Neat and attentive, they easily put things in order. According to many guests of the hotel complex, everything here is sparkling clean. Linen is changed twice a week. The awakening of the guests at the appointed time is carried out by conscientious reception staff. In general, in the hotel, all the staff takes care of the comfortable stay of each of their guests. It makes you feel cozy and at home.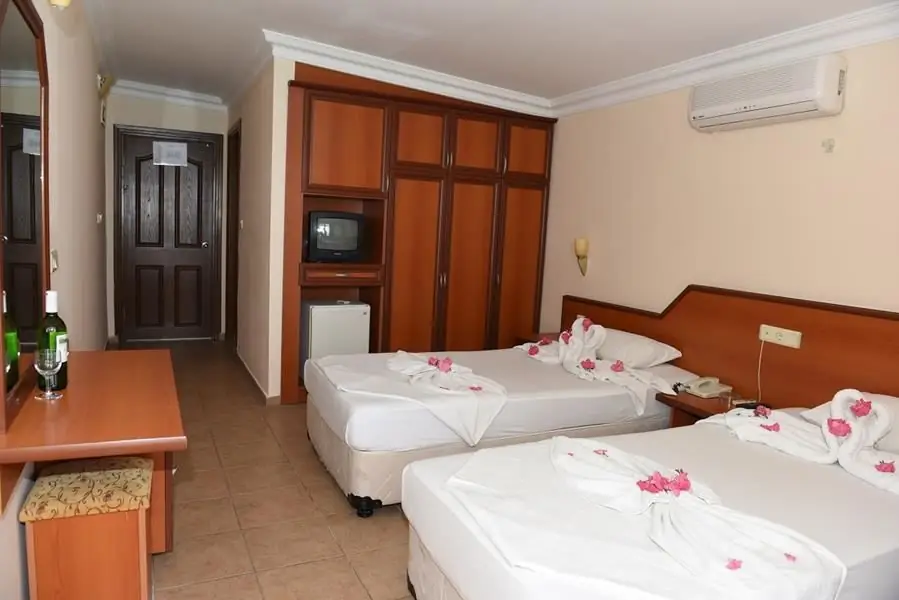 Degree of comfort
Furnishing is primitive, and includes a double bed, armchairs, a wooden wardrobe, a desk with a built-in minibar, a luggage cabinet and chairs. For the convenience of tourists, bedside tables are located near the beds. The mirror is located above the tabletop and allows you to admire the resulting tan every day.
Rooms at the Happy Banana Hotel are equipped with modern fire protection systems and split air conditioning. Creating a comfortable temperature regime is the key to true relaxation and enjoyment. TV - multi-channel, it is possible to view Russian-language channels. Phone - helps to instantly resolve emerging issues through communication with the reception. Mini-bar upon check-in - empty. Use of the safe is subject to an additional charge.
The bathroom in the rooms of the hotel complex Hotel Banana 4(Turkey, Alanya) is equipped with a shower or bath, sink, hairdryer and mirror. White towels are updated daily. Personal care products include soap, shower gel and shampoo.
Power system
According to the current concept of "All Inclusive", guests are invited to taste the masterpieces of local culinary arts, served in the form of a buffet. Everyone independently determines the choice of a dish and puts it on a plate in the required volume. Meals take place within the walls of the main restaurant, the interior of which has a classic design. It is complemented by exquisite serving and comfortable furniture. There is an outdoor terrace.
In addition to this establishment, there are two restaurantsA'la Carte system. To visit them, advance reservation of a table and observance of the dress code are required. The presence of four bars allows you to quench your thirst almost anywhere in the hotel complex.
All dining areas have high chairs. The main restaurant has a diet and children's menu. Imported alcohol, freshly squeezed juices and drinks in glass bottles are subject to additional payment.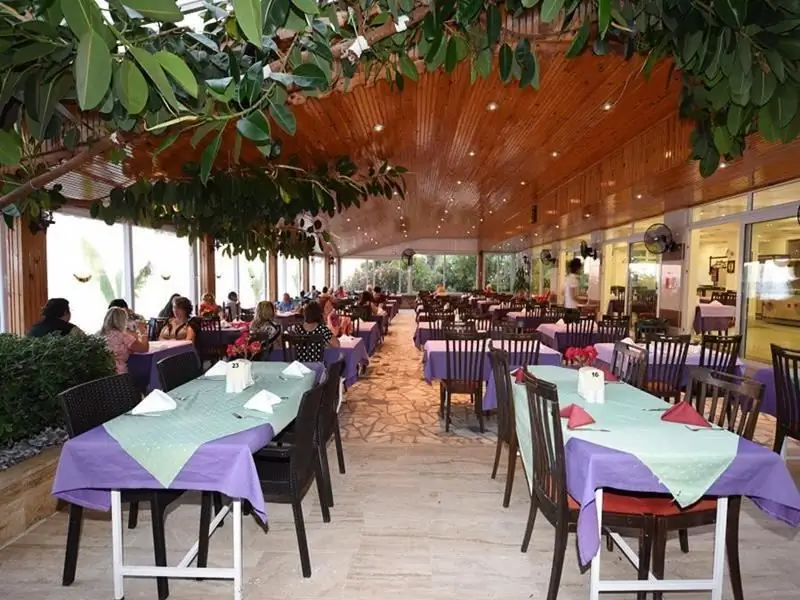 Beach
The lion's share of the time during the long-awaited stay in Turkey, tourists spend diving and swimming in the waters of the Mediterranean. The infrastructure of this zone is at a decent level. Own pebble-sand beach in the open spaces of the municipal coast is filled with numerous sun loungers with soft bedding. Listening to the light sea breeze, sunbathing under the rays of the scorching sun, calms the body and restores strength. For those who wish to hide from the sultry heat in the shady space, there are umbrellas.
On the beach area there are showers, changing rooms and a security service. Towels are provided for a fee.
In order to diversify beach leisure, there is an equipped volleyball field and a number of water activities, among which, according to vacationers, banana riding, snorkeling and boat trips are the most popular. The opportunity to dive into deep spaces and get to know the underwater world of amazing inhabitants and beautiful nature, to the liking of many travelers.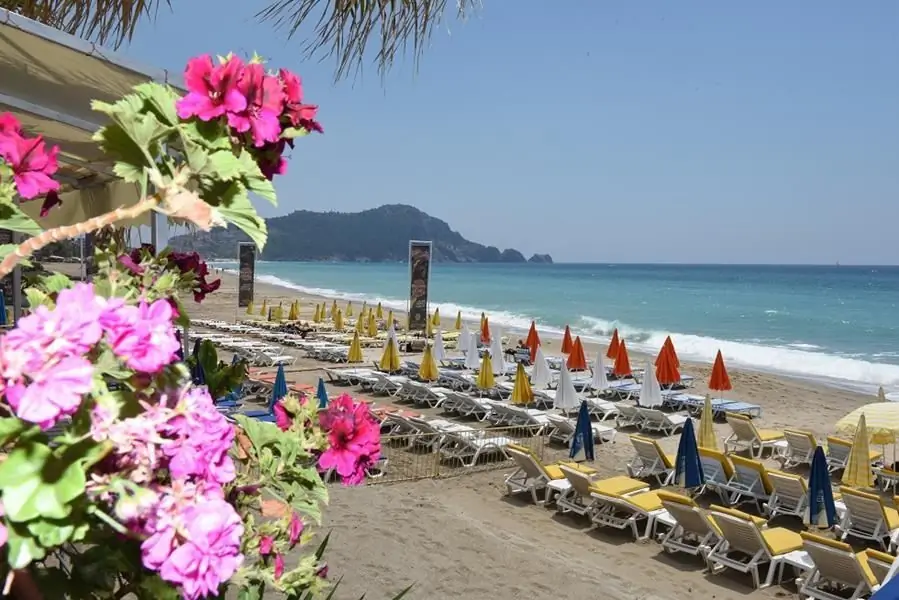 Aquazone
The Banana Hotel (Alanya) has four swimming areas and a children's pool. All of them do not have a heating system. The water is fresh and warms up under the rays of the sun. The mini-water park delights not only children, but also adults: it is nice to go down at any age and get a lot of pleasant sensations from riding water slides. Regular water aerobics and water polo keep the muscles in good shape and improve the mood of all participants.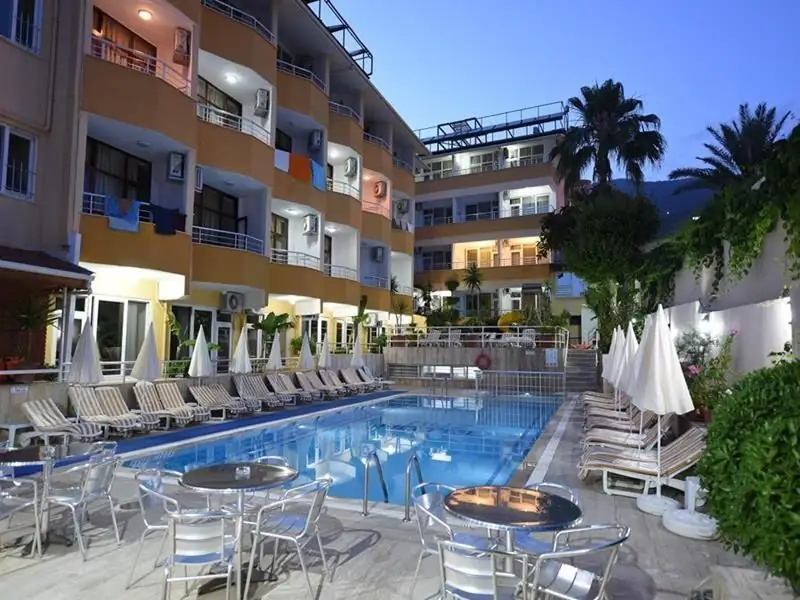 Children's leisure
Not only adults, but also children within the walls of the Banana Hotel 4(Turkey) will receive a positive boost of energy and an unforgettable experience. In order for their day not to be monotonous and dull, a children's mini-club operates during the day. Its design is incredibly bright and colorful. Numerous toys, cars, tracks, dishes and dolls will allow each kid to find something interesting for him. In addition, here you can create a picture masterpiece or just decorate. A professional team of animators every second cheers up every kid not only with their fabulous images, but also with funny active games.
Outdoor walks are good for all ages. For children in the open air there is a play complex made of high-quality safe plastic. Carousels, slides and transitions will delight kids with their variety.
Babysitting available. In this case, parents will be calm for the safety of their child and enjoy the long-awaited vacation.in full, while the baby will develop and be saturated with positive emotions.
Entertainment in the hotel complex
For lovers of outdoor activities, the doors of the gym are open. Numerous exercise machines, dumbbells and other equipment are located here, allowing not only to get stronger, but also to throw off a couple of extra pounds. Playing table tennis and darts does not require additional payments. The evenings end with bright shows from the animation team, who amuse and amuse every viewer with their talent. After - a disco, the entrance to which until 24:00 is free. There is a field for mini-golf and football. Turkish bath and sauna will give true pleasure to every fan of high temperatures. Massage treatments will allow everyone to experience a frantic sense of relaxation. New strength and good spirits are guaranteed to everyone.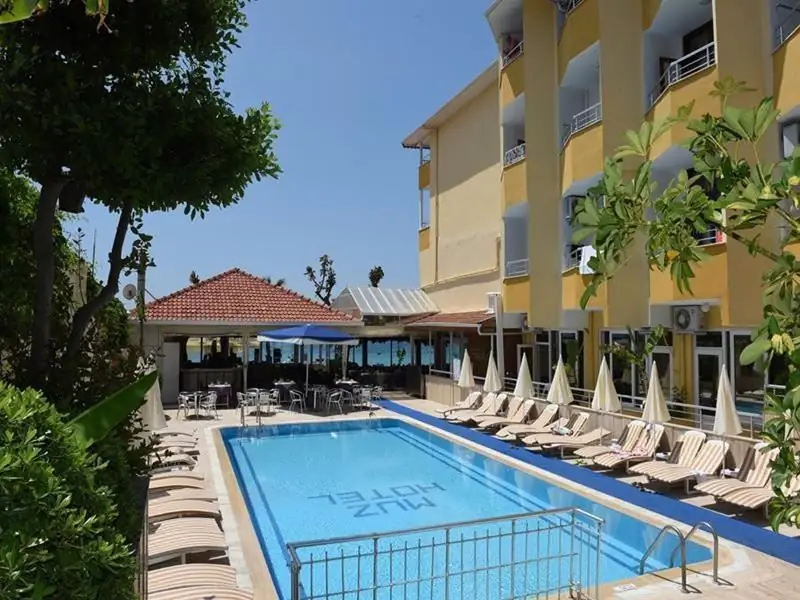 Additional services
Easy to get to your destination with the help of experienced drivers. Transfer is not included in the price of accommodation and is paid after the fact. A doctor can be called if necessary. Ironing and laundry services are available around the clock. Grocery stores and souvenir stalls are located on site at Club Hotel Banana. The purchase of a memorable gift, as noted by the guests, is an important ritual for most tourists.
To create a new image, the doors of the hairdressing salon are open, where professional stylists will help realize the most unimaginable fantasies of customers.
Creative photography services are available to every traveler. The unique vacation shots captured in the pictures will remind you of days gone by throughout the coming year.
The front desk is open 24/7. There is a currency exchange office nearby. Parking spaces are available without prior reservation. For those who wish to explore the local area in comfort, a car rental is available.
Recommended: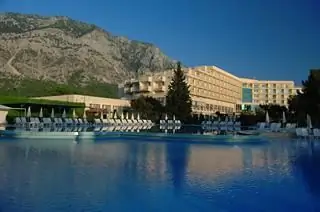 Beldibi is a small resort settlement in Turkey, located near Kemer. Many travelers, going on vacation to Turkey, do not see the difference between Beldibi and Kemer. No matter how it seems, these are still two completely different resorts, which are 15 km apart from each other. Beldibi has collected all the advantages: the sea, unforgettable views of the mountains, the unique blue of the sky and, of course, hospitality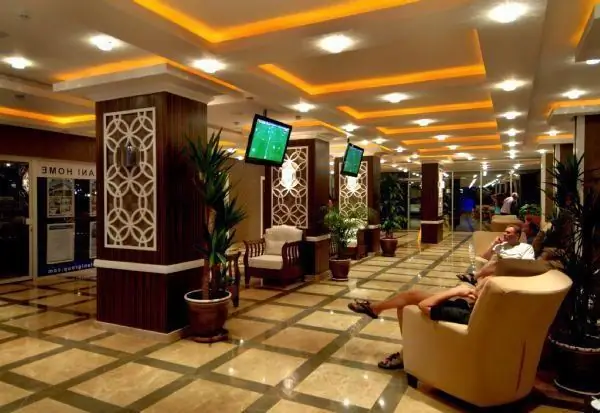 Oba Star Hotel Spa 4 has a wonderful location, it is both a city and a beach hotel. It is located just 100 meters from its own beach and 2.5 km from the center of Alanya resort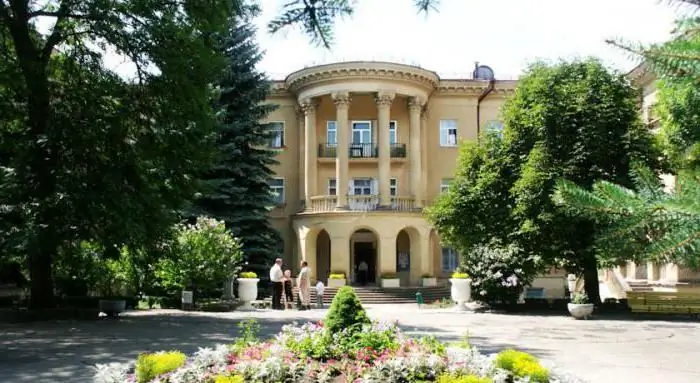 Excellent nature, miraculous power of springs, excellent living conditions, warm welcome - these are the features due to which sanatoriums (Essentuki) attract a huge flow of people every year. The rating of he alth resorts is distinguished by a high level of service and quality of services provided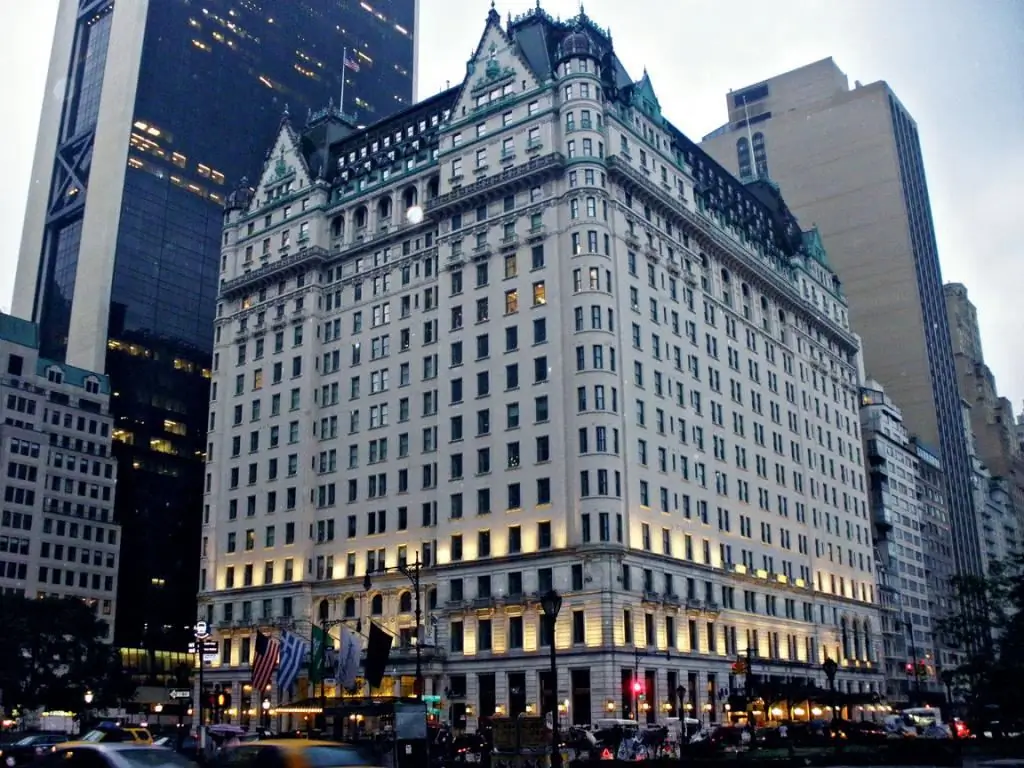 New York is not only the capital of the business world, but also the center where world-famous sights, cultural sites, beautiful landscaped parks, etc. are concentrated. Tens of millions of tourists from all over the world visit this metropolis every year. Naturally, the vast majority of city guests are interested in what are the best hotels in New York before the trip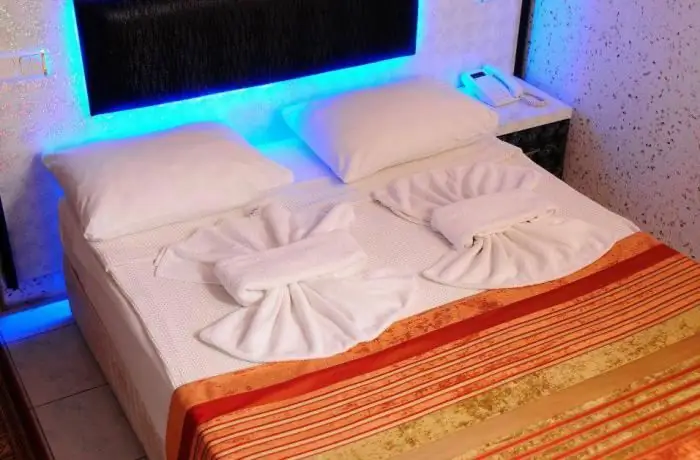 We offer today a closer look at one of the budget hotels in Alanya called La Vella Hotel 3. We will find out what awaits travelers here, and also we will understand what impression our compatriots have left staying in this hotel