Table of contents: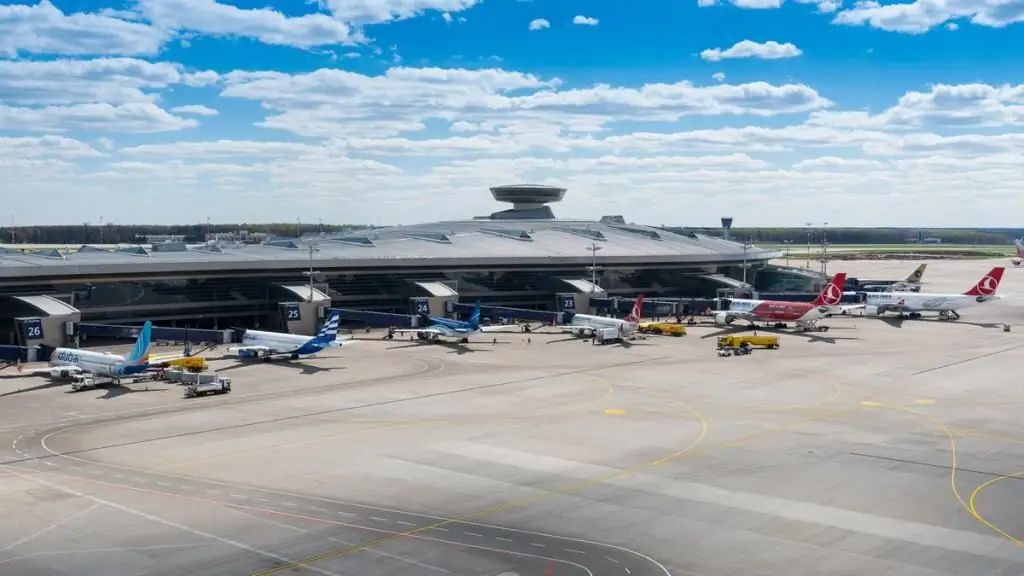 It's no secret that with the current exchange rate of the ruble, trips abroad have become affordable for far from every travel lover. However, do not be upset in advance! In our article you will find the TOP 10 countries where you can fly cheaply from Moscow to have a pleasant vacation in the company of your loved ones or completely alone. This information will be useful not only for novice tourists, but also for more experienced travelers.
Place 10 - Georgia
"Where is it cheaper to fly abroad?" - perhaps the most common question that sooner or later arises in the mind of any person who loves to travel, but at the same time does not want to spend all his savings on vacation. To answer it, it is necessary to analyze in detail the rating of the most popular countries for recreation, taking into account not only the cost of basic services (food, accommodation), but also the number of interesting places for entertainment, so that the rest is as interesting as possible.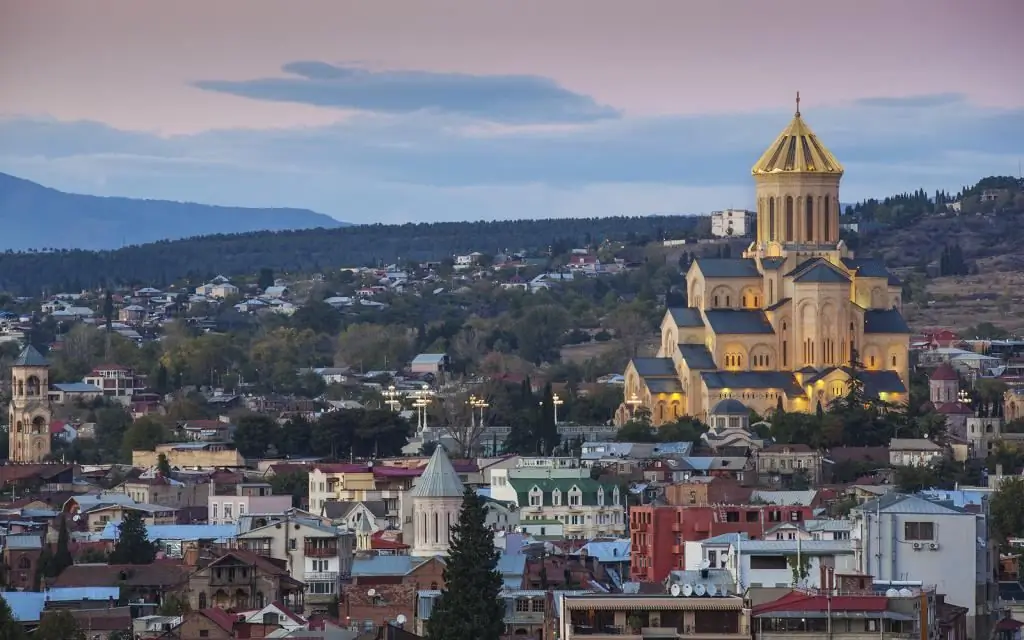 Georgia is quite an interesting country to visit. The cost of a ticket from Moscow to Tbilisi is about 22 thousand rubles for two people. However, a pleasant fact is that the regime for entering this country is visa-free, so you do not have to fiddle with documents for a long time. It is best to go here from September to October or from May to June, when the weather is fine, but there are not so many tourists in the city. As for the cost of basic services, they look something like this:
housing - a double room in a hotel will cost about 900 rubles;
food - one khachapuri (national dish) costs only 140 rubles;
entertainment - two tickets to the botanical garden will cost you 90 rubles.
A few words about the main entertainment. The most popular cable car is located near the Narikala fortress. In addition, every traveler is simply obliged to visit the flea market located on the Dry Bridge and buy a few souvenirs for relatives and friends. The cost of a five-day holiday in Georgia will be approximately 30,000 rubles (including tickets) for two people.
Seat 9 – Poland
Looking for a cheap country to fly to in April? Then you should seriously think about visiting the city of Krakow, which is located in Poland. The cost of tickets to Europe is slightly higher than the previous version (34 thousand rubles for two), but accommodation and meals will cost travelers quite inexpensively. Although to enter the territoryPoland will have to open a Schengen visa.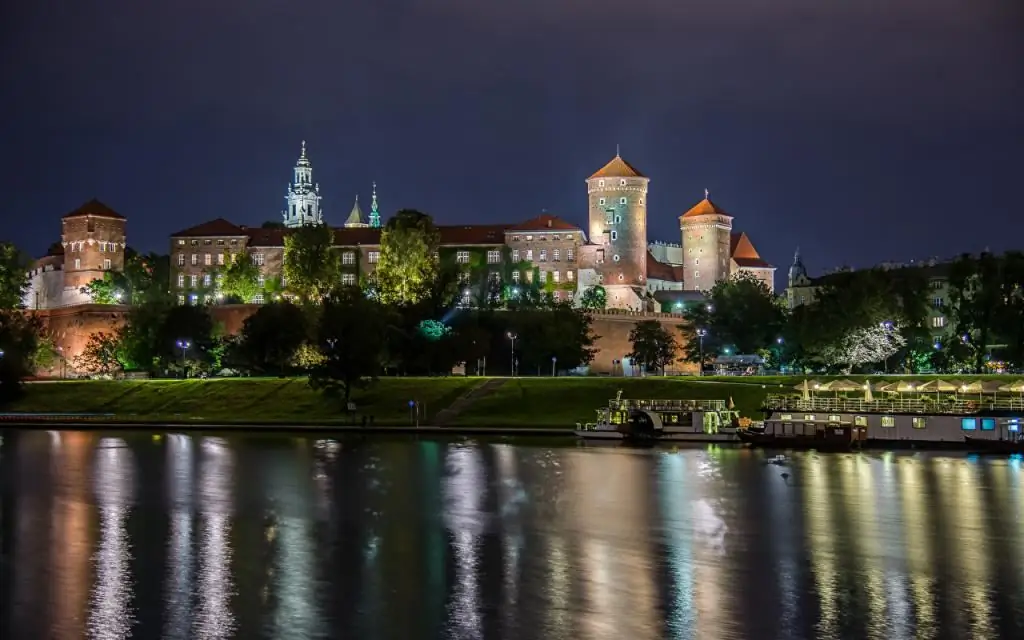 Now about the cost of living in Krakow. As a rule, a double room costs travelers only 1400 rubles. But food here is even cheaper than in Georgia. For example, one serving of a casserole (chicken with mushrooms) costs only 85 rubles. Alcohol is a separate issue altogether. A liter of draft beer in a local bar will cost some 100 rubles. In addition, there are establishments where you simply pay a certain amount for a glass and drink an intoxicating drink in unlimited quantities.
If you want to see the real Poland, then be sure to fly to Krakow, as here you can find a variety of traditional entertainment that you cannot find even in Warsaw. The most favorite entertainment for tourists is a tour of the medieval castle. The cost of a ticket for two is only 200 rubles. So if you are looking for a cheap flight to Europe, then consider this option. However, don't forget to visit the Old Town Market Square to buy something interesting for friends or family.
Seat 8 – Montenegro
Thinking about where to fly cheaply in May? How about seeing Montenegro with your own eyes? A very small and inexpensive country to live in, which is very popular among travelers. The cost of tickets from Moscow to Tivat for two is only 28 thousand rubles. Especially pleasant is the fact that entry into the country is visa-free. However, buy tickets with a specialbe wary between November and April as they can be quite expensive.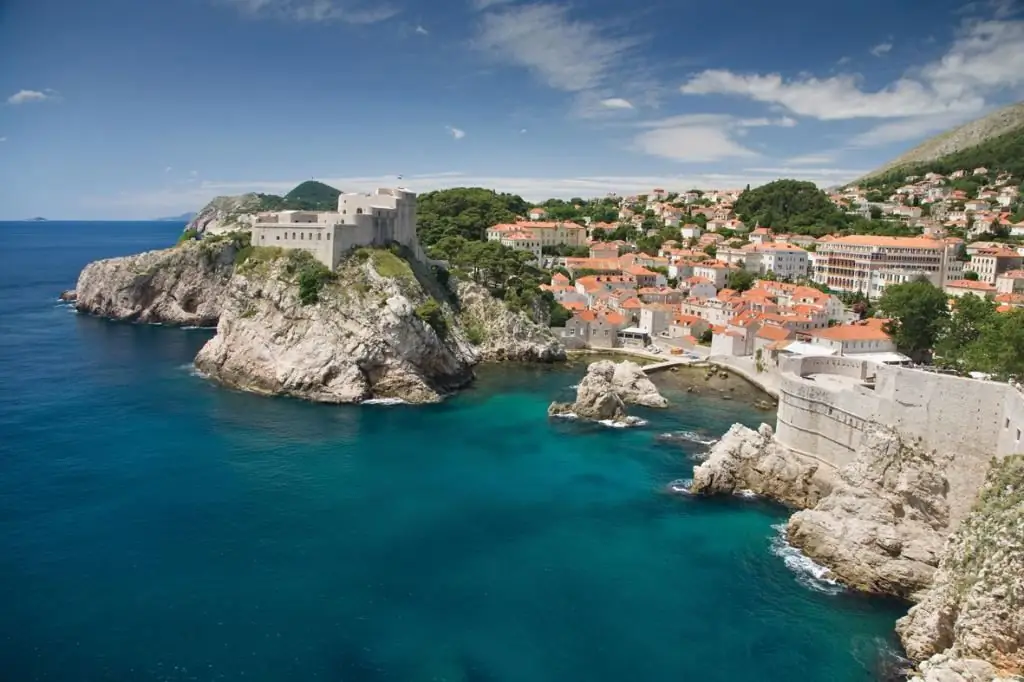 Residing on the territory of Montenegro will cost 1500 rubles per day (double room). You can also rent a guest house for 2000 rubles, which will fit your whole family. Food in Montenegro is not cheap, but this is due to the fact that the chefs know their job and prepare delicious dishes for tourists. A portion of pork chop will cost 480 rubles, and a glass of red wine - 250 rubles. Therefore, it is best to eat in Tivat with homemade food cooked in a guest house in between excursions.
Speaking of excursions. Entertainment in Montenegro is really very diverse, and their cost will please almost any traveler. For example, you can visit the world-famous Durmitor Park for only 200 rubles per person, and a tour of the ancient Ostrog will cost 1,500 rubles per ticket. In addition, connoisseurs of medieval architecture can enjoy the historic district of Budva, which was built during the Venetian Republic, for free.
Seat 7 - Vietnam
The cost of a ticket from Moscow to Ho Chi Minh City at the usual time of the year is about 40 thousand rubles for two. However, if you are looking for an answer to the question of where to fly cheaply in February, then there is no better country than Vietnam. During this time of the year, airlines offer discounts of up to 50 percent. In addition, you will not need a visa if you stay in the country for no more than fifteen days.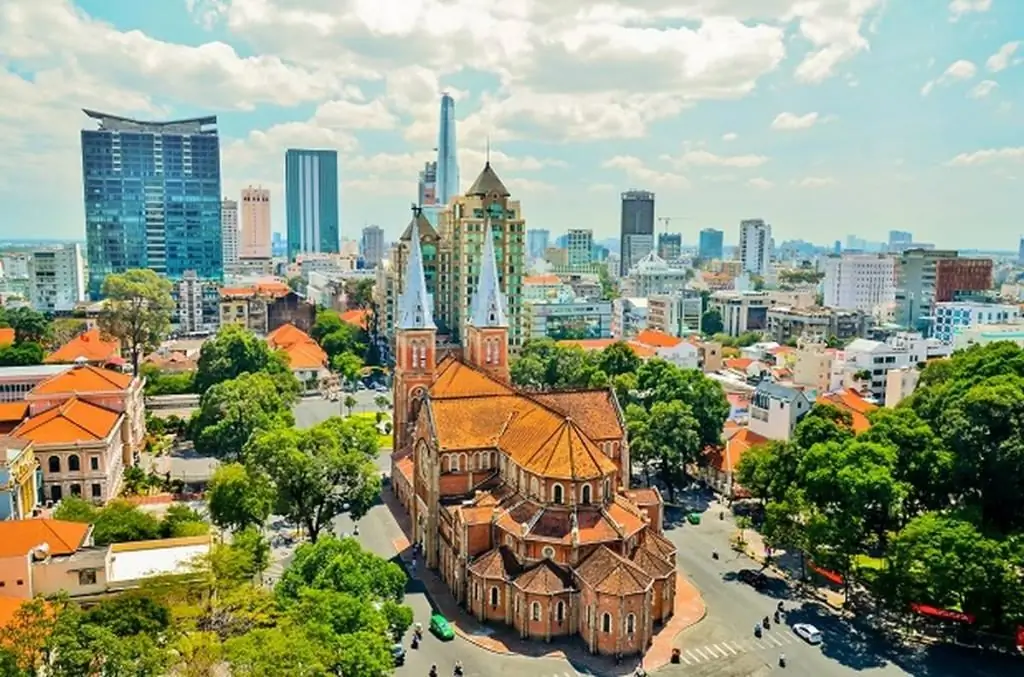 Why is Vietnam already in 7th place in our top if the ticket price is at least 30 thousand rubles for two? As mentioned earlier, we take into account not only the amount that will have to be paid for the flight, but also the cost of accommodation and meals - and Ho Chi Minh City can pleasantly surprise you with this. For example, the cost of a double room is only 600 rubles in a hostel and 800 rubles in a hotel. Meals are also quite cheap - 100 rubles for a plate of traditional seafood soup and 40 rubles for 0.5 liters of freshly squeezed juice.
Now in more detail about entertainment. First of all, you must go with your friend or soulmate to the tunnels of Kuchi. Such an event will cost only 2000 rubles. Also, you simply must see the bay, which was created by a fire-breathing dragon (according to the legend). This pleasure remains free for any traveler.
Seat 6 - Sri Lanka
"Where to fly cheaply in March?" - if you are asking this question, then you should seriously consider visiting Colombo in Sri Lanka. The cost of tickets at this time of the year is only 18 thousand rubles per person, although the rest of the time they can reach 25 thousand. In addition, you do not have to visit the embassy in order to apply for a visa. It will be enough to apply via e-mail, after which you will receive approval or refusal in the same form.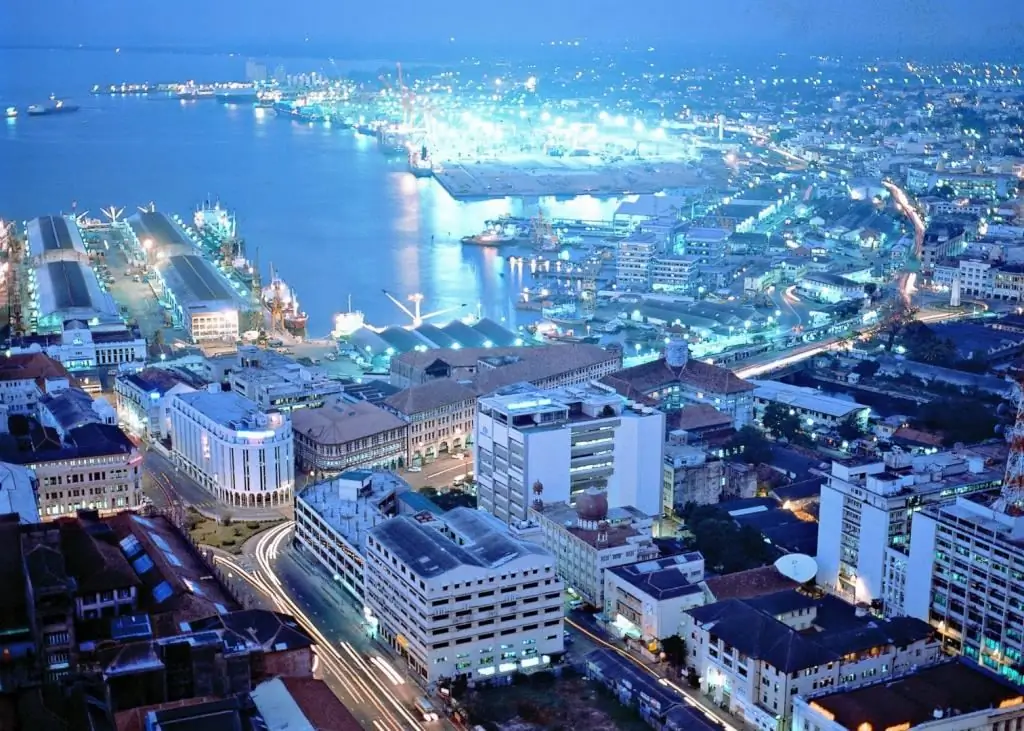 Residing in Colombo is mere pennies. For example, doublea hotel room will cost only 600 rubles per day. Food in Sri Lanka also pleases visitors very pleasantly. A portion of rice with curry sauce is 75 rubles, and pancakes with banana and chocolate will cost the traveler 90 rubles.
Things to do in Colombo are varied and attractive, so one visit to the country is hardly enough to see all the sights and try out all the traditional activities. However, you should start with a visit to the elephant shelter, two tickets to which will cost only 1,800 rubles. Or you can visit Buddhist temples for free to start your own path to nirvana.
Seat 5 - Tunisia
In search of an answer to the question of where to fly cheaply to relax, many travelers will advise you to go to Tunisia. Two tickets to this country will cost only 30 thousand rubles, and the entry regime is visa-free, provided that you stay in the state for no more than 90 days. As for the optimal time of year to travel, the ideal option would be a date from March to June or from September to October. In the middle of summer and winter, tickets can be much more expensive.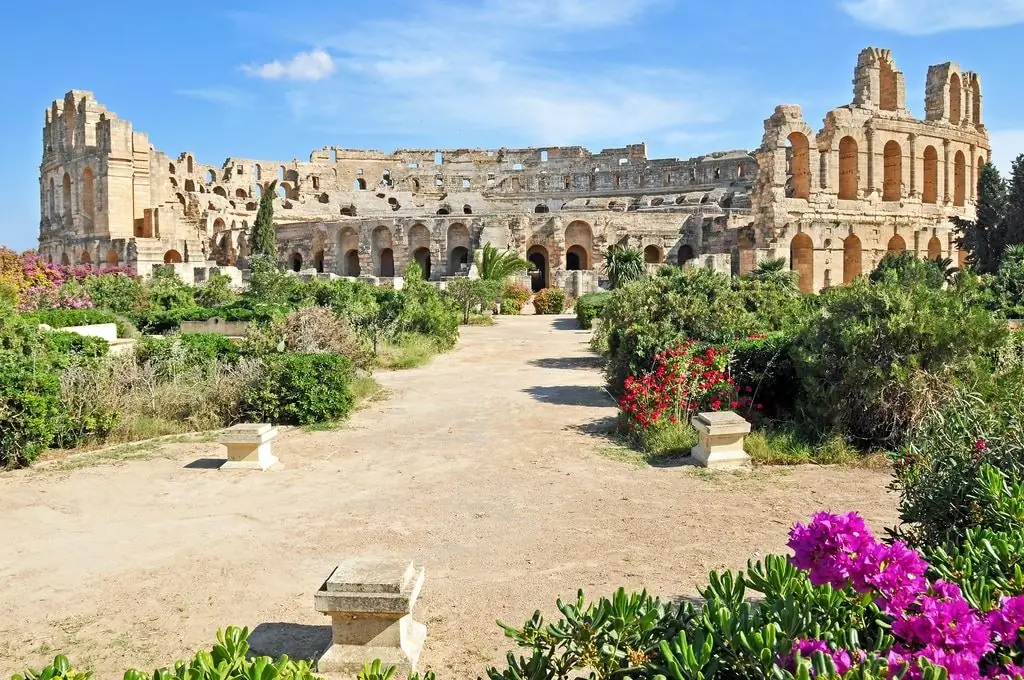 Of course, the cost of housing here is much higher than in Sri Lanka or Vietnam (about 2,000 rubles for a double room), but the quality of service remains at its best. In addition, do not forget that Tunisia is a seaside resort, so it is actively visited by travelers from all over the world. But the prices for local dishes will pleasantly surprise you. bowl of fish soupis only 165 rubles per serving, and a cup of mint tea will cost a tourist 50 rubles.
As for entertainment, they are here for every taste and budget. As a budget option, a tour of Carthage is suitable, which is only 500 rubles per person. But a trip to sugar for two days will cost tourists 7-8 thousand per person. Although you can explore the surroundings on your own by visiting the narrow streets of the Old Town, which are intertwined with each other in an intricate maze.
Seat 4 - Morocco
Still looking for a cheap place to fly in January or December. How about visiting one of the largest cities in Morocco - Casablanca? The ticket price for one person at this time of the year varies from 15 to 16 thousand rubles. As for the visa, it will not have to be issued to those tourists who plan to stay in the state for no more than 90 days. In other cases, the document will still have to be issued.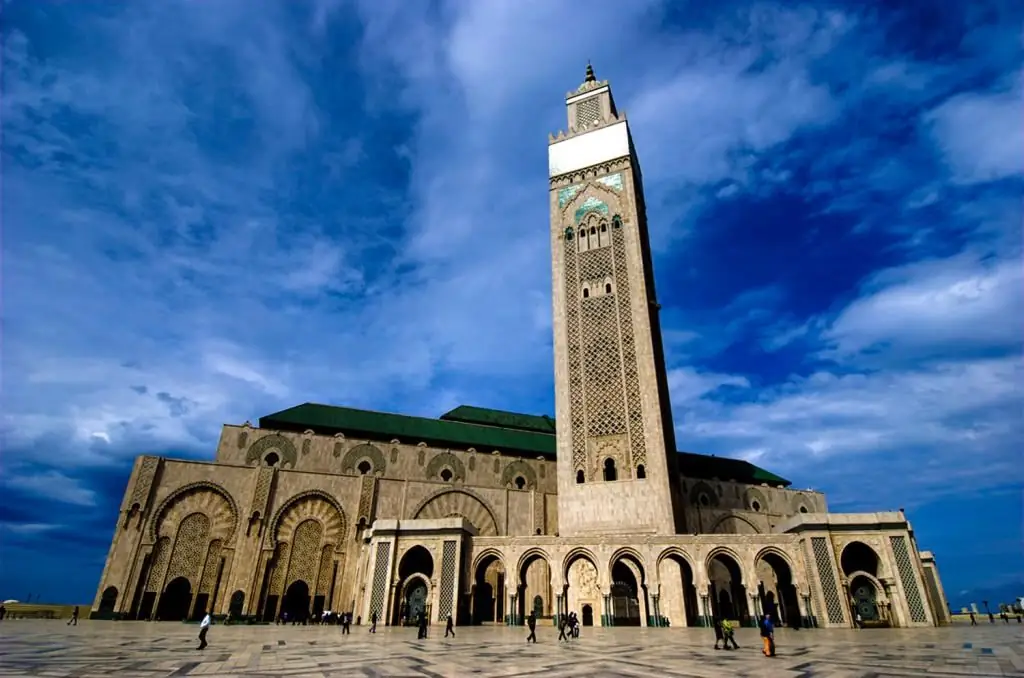 The cost of living in this country is 1400 rubles per day for one person. However, if you are planning to rent a double room, then the prices will pleasantly surprise you - 1900 rubles for a middle-class apartment. As for the prices for food and drinks, they are not much different from those in Tunisia. The cost of a cup of coffee in a restaurant is only 70 rubles, and a delicious dish - paella with fish - will cost the traveler 280 rubles.
The absolute advantage of Casablanca is its entertainment, which in most cases will be absolutelyfree. For example, you can go to Tangier Beach, located in the western part of the city, and plunge into the clearest ocean. The beach strip stretches for 47 kilometers, so you don't have to worry that you won't be able to find a secluded place here. Well, or visit the local spice market to return home with souvenirs for loved ones.
Seat 3 – Turkey
Practically every traveler who at least once wondered where it is cheaper to fly to the sea considered the option of visiting the city of Antalya in Turkey. The cost of air tickets varies from 12 to 15 thousand rubles per person. As for the visa, it will not be needed for travelers planning to stay in this country for 90 days. In addition, the undoubted advantage of this country is that it is focused on Russian tourists, so in most establishments the staff speaks Russian to one degree or another.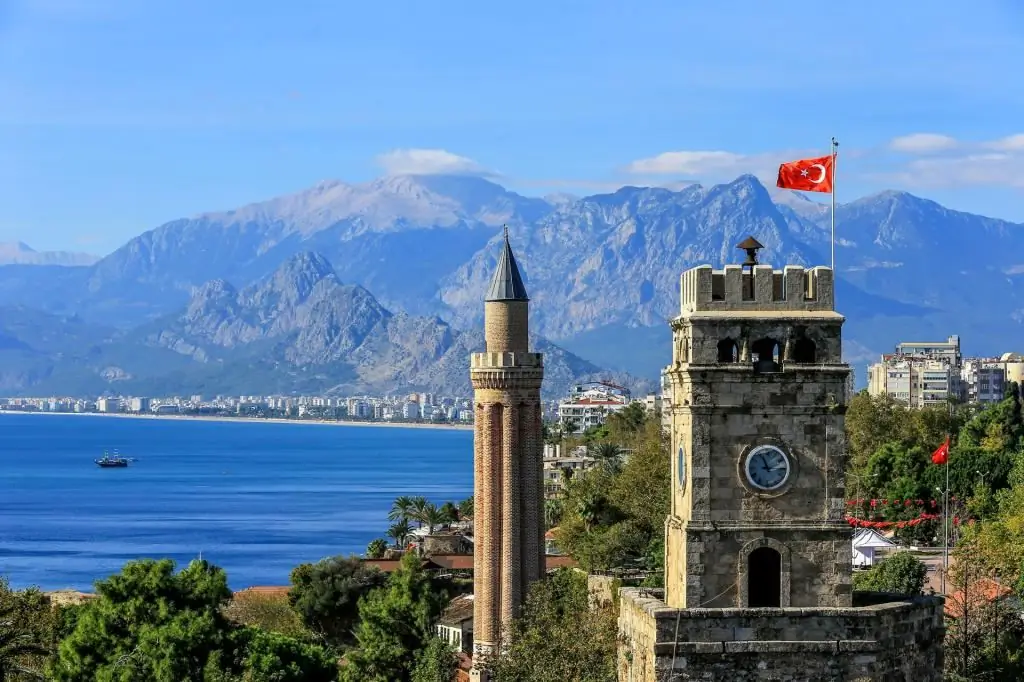 As for the cost of living, it is relatively low. A double room in a hotel will cost you about 1500 rubles. The cost of food will also pleasantly surprise you. For example, a glass of juice in a cafe will cost a tourist only 60 rubles, and a full two-course lunch can be ordered for 500 rubles. In general, despite the fact that dollar prices have approximately doubled in recent years, this has not affected the cost of holidays in Turkey too much.
A few words about entertainment in Antalya. As a rule, most travelers come here to visit the ancientfortresses and architectural monuments, most of which were built by very ancient civilizations. In addition, the gentle sea and hot sands literally attract beach lovers. For example, for only 1200 rubles, you and your soulmate will be taken by boat to the cave of lovers, where you can have an unforgettable date.
Seat 2 – Laos
Still not sure where to fly cheap in January or February? Then be sure to pay attention to this wonderful country and the village of Vang Vieng. Perhaps, up to this point, you have never heard that you can relax in a civilized way in the Lao People's Democratic Republic, but this is true. The combination of very beautiful nature and low prices for recreation attracts more and more tourists every year.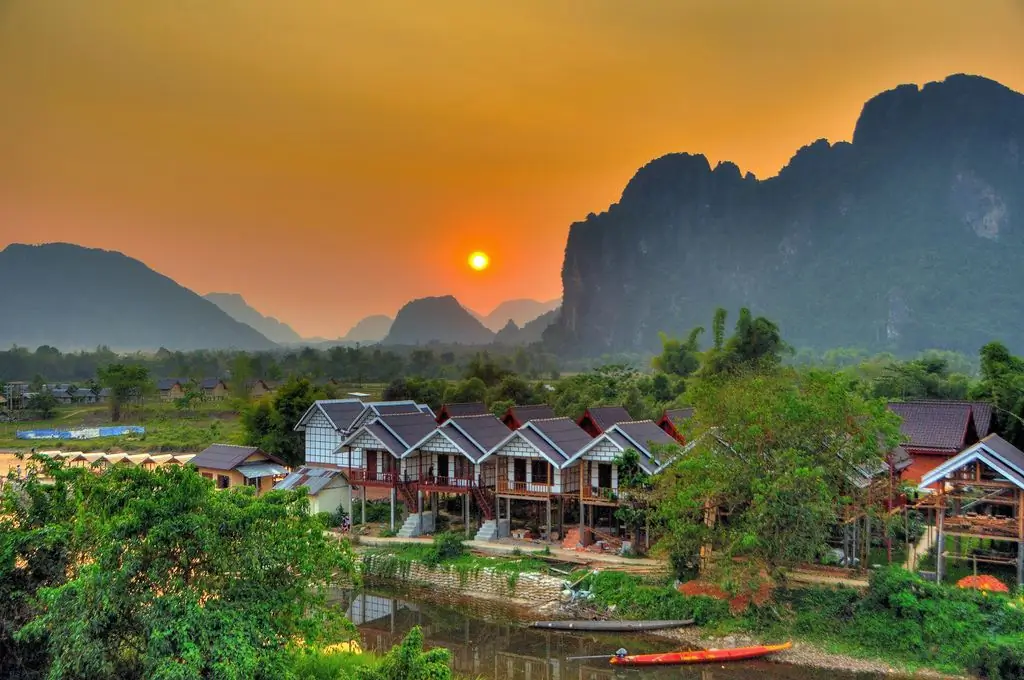 If you decide to go on a trip to Laos, then in no case fly to its capital Vientiane - it will be problematic to find a more boring city. We strongly recommend that you go to the small village of Vang Vieng, located two hundred kilometers from the capital. You can buy a ticket to Bangkok (about 14 thousand per person), and then take a bus to this very place. Some travelers may find this route too difficult, but it's worth it!
Prices for hotels in Laos are extremely low. For example, a double room with views of a beautiful river can be rented for only 600 rubles. Local cuisine will delight you with various delicacies from seafood and fresh fruits. Pricesuch pleasure rarely exceeds 250 rubles. For example, a glass of freshly squeezed orange juice will cost only 30 rubles! And the amount of entertainment, which also costs mere pennies, will please even the most fastidious tourists. For example, for only 700 rubles you can order a rafting ticket and ride along amazing and picturesque landscapes.
Place 1 – Thailand
Where to fly cheaply in February and enjoy unforgettable emotions? The answer is obvious - Pattaya! It's no secret that Thailand is one of the cheapest cities to live in, so travelers from all over the world go here to see for themselves. A ticket from Moscow to Pattaya will cost only 13 thousand rubles per person. As for the visa, it is not needed if the trip is planned to be completed no later than 90 days after arrival.
The cost of rooms in Pattaya is about 600 rubles per night. Moreover, such a service quite often includes two meals a day. As for double rooms, it is quite possible to rent a good apartment for 1000 rubles. Most tourists on the Internet note that 700 rubles a day per person should be enough for food, so you won't spend too much money during your vacation.
Now a little about what entertainment awaits you. The beaches here are not very popular, but there is something that is unlikely to be found in any other country - Walking Street. This pedestrian street opens daily from 6pm. Here you can find a lot of interesting entertainment for adults (allcompletely legal). Or you can just head to one of the spas to experience the wonders of Thai massage on your body.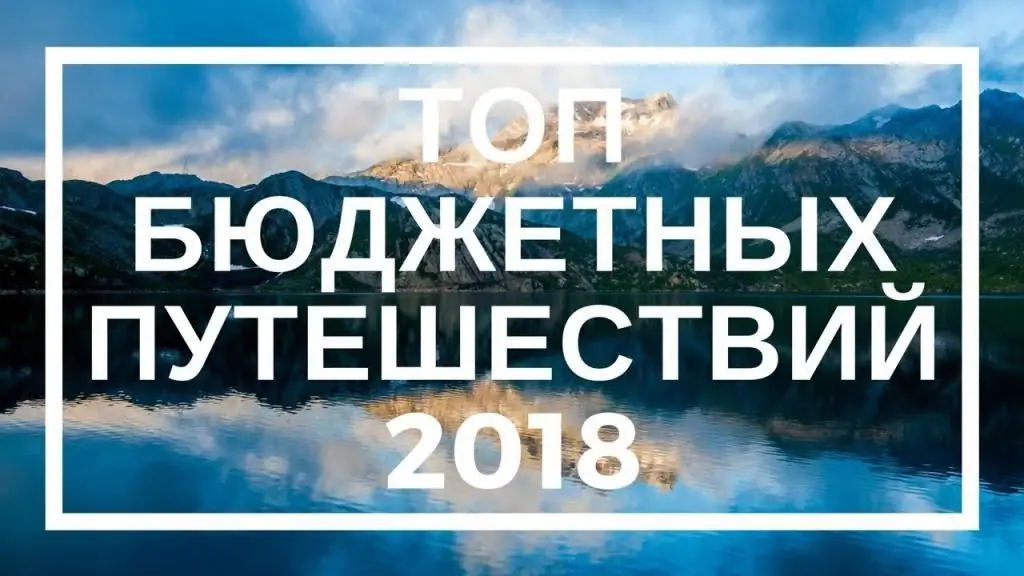 We hope that now you will not have a question about where to fly cheaply from Moscow. I would also like to recommend our readers a short video, which will also find many interesting travel options. In addition, after watching it to the end, you will learn about some subtleties and tricks that will allow you to save a lot of money during your vacation.
Recommended: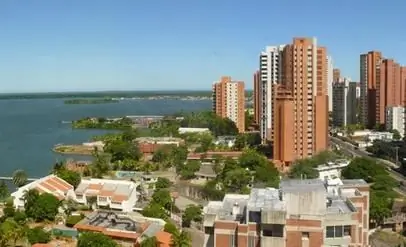 Going on vacation, but finances do not allow you to fulfill your dream and go to Paris? Consider other options that will allow you to see other beautiful places and not make a significant hole in the family budget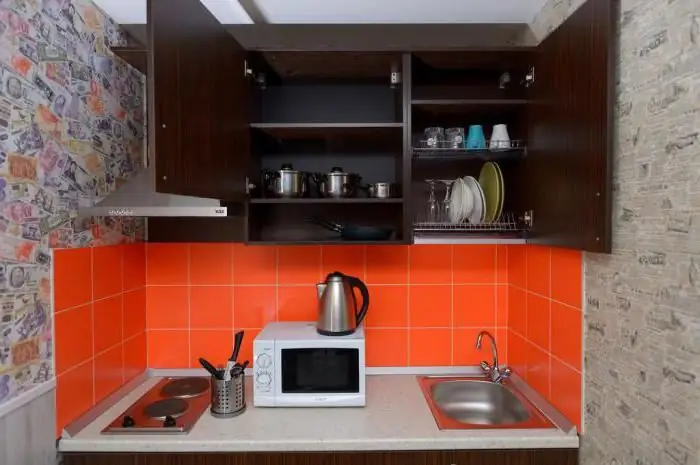 Going to St. Petersburg as a tourist, you need to find a place where you can spend the night. Some prefer luxury hotels, but not fastidious tourists are quite satisfied with inexpensive hostels. Next, consider the most popular cheap hotels in St. Petersburg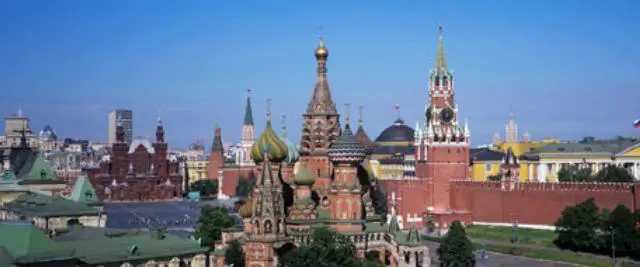 Small or inexpensive hotels in Moscow occupy an important place in the tourist infrastructure. The needs of vacationers play a significant role in the formation of new types of mini-hotels. Satisfying the needs of guests is the main task of the hotel, regardless of what type or type it belongs to. The available price range of the room must comply with the requirements and standards described in the regulatory documentation, the decree of the government of the Russian Federation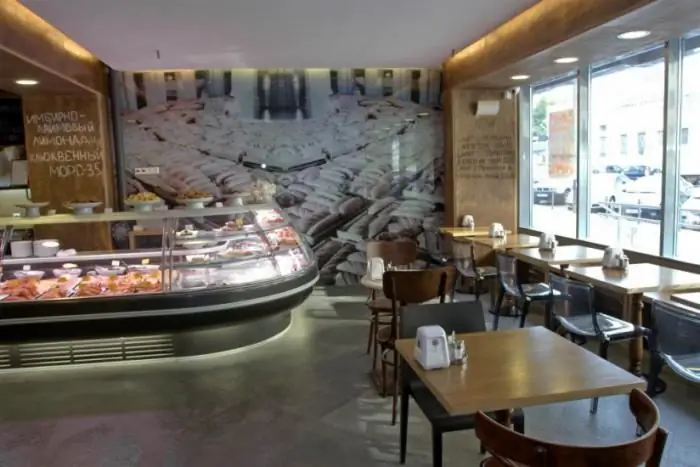 Restaurant atmosphere and food do not always require a fat wallet. And often there is simply no time for various strict rituals of these institutions. If you just need a delicious meal, while spending a little time and a reasonable amount of money, then you can always go to inexpensive cafes in Moscow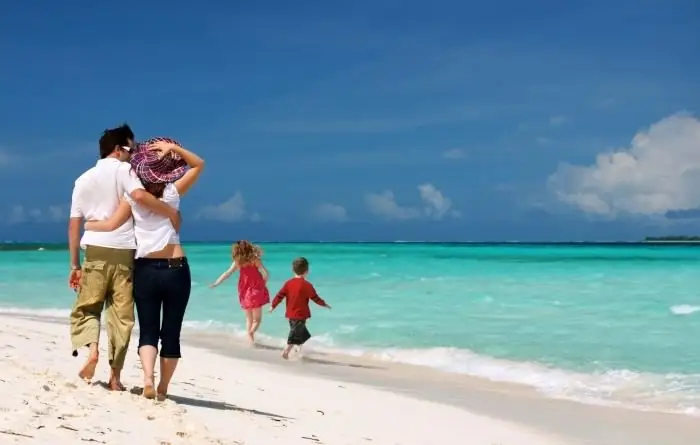 Not everyone can afford to travel on a grand scale, so you should pay attention to the economy tours offered by tour operators. To be satisfied with the trip and save some money in your wallet, you need to think over your vacation abroad very well. You can travel cheaply, but you need to be smart and quick-witted to choose the right place for this