Table of contents:

In the Wedding Destination section of foreign guidebooks, the Seychelles invariably occupy a leading position: all year round, newlyweds flock to idyllic beaches like moths. And all thanks to the fact that the islands offer the rarest "goods" in our vain world - solitude and absolute peace. Why not ideal conditions for starting a life together?
Another category of tourists - people head over heels in love with the sea and the measured pace of life in the Seychelles. La Digue, for example, has an incredible number of beautiful dive centers and 115 wave-washed islands to suit every surfer's taste. In addition, the island is chosen by fans of yachting, fishing and lazy beach holidays.
How to get there?
There are several airports in the Seychelles. International flights are accepted only by Pointe Larue, located on about. Mahe. If you decide to fly from Moscow, then it is cheapest (but not always convenient) to choose the services of the following airlines:
Etixad Airways and Air Serbia (2 transfers) - from 30,000 rubles;
Aeroflot and Turkish Airlines (2 transfers) - from 39,000 rubles;
Qatar Airways (1 change in Doha) - from 43,000 rubles.
The fastest connecting flight from the capital is offered by Emirates airline: travel time 12 hours 50 minutes, one change in Dubai, from 41,000 rubles one way.
So, you have arrived safely in the Seychelles. Tourists recommend getting to La Digue by a ZilAir helicopter, for which you need to pay from 7 to 13.5 thousand rubles. In addition, communication between the islands is provided by schooners and numerous ferries. A ticket is purchased on board, and a one-way ticket will cost about 500 rubles.
After a long flight from Moscow, and then a tiring journey from Pointe Larue, you finally made it to La Digue…
La Digue Island (Seychelles): photo and brief description
A small island, washed by the Indian Ocean, attracts tourists with its leisurely pace of life, pink beaches and rocks of indescribable beauty.
There are practically no cars here. Bicycling is popular among visitors, while locals prefer the traditional means of transportation in the form of small carts.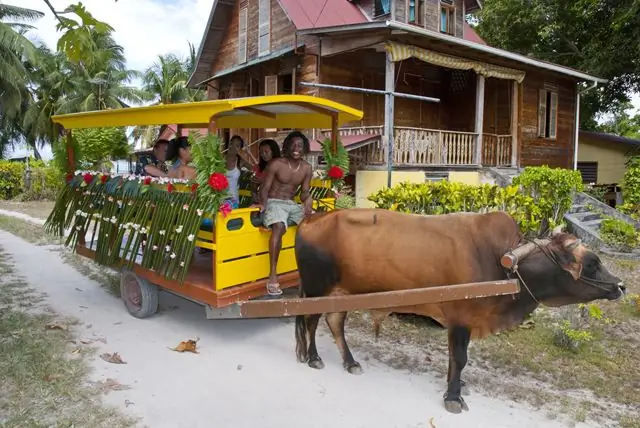 Like the rest of the Seychelles, La Digue offers a great opportunity for safe swimming and snorkeling. White sand with a barely noticeable pink tint can be found on the beaches of Petit Anse, Grande Anse and Anse Cocos. However, it is worth recalling that there is an undercurrent here.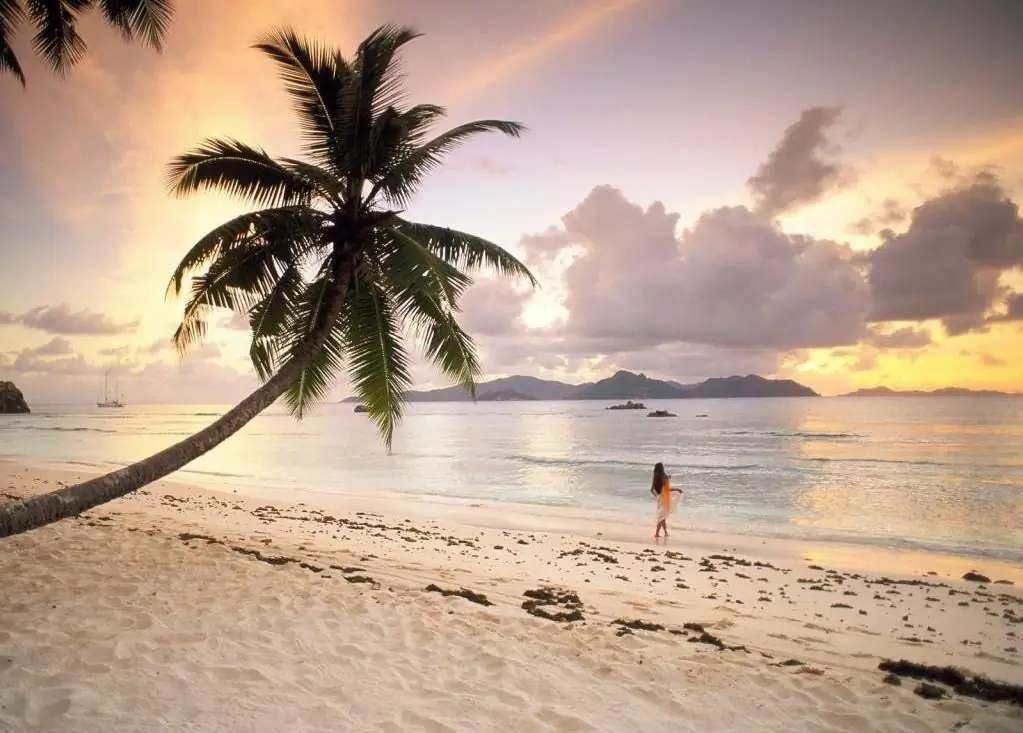 Unique coconut palms, the fruits of which were called the eighth wonder of the world, giant elephant tortoises, 100 varieties of corals, breadfruit trees, colorful fish, bizarre shells - these are the few that can be seen on a small piece of land whose nature has never been conquered not a single person. Therefore, La Digue can be safely called a real museum of wild flora.
Where to stay?
So, you have arrived and on the way to the island had time to look around a bit. It's time to relax!
The top 5 guest houses, condominiums and hotels in La Digue in the Seychelles were ranked based on the reviews of the popular travel site TripAdvisor:
Cabanes Des Anges (from 12,000 rubles) - located in the city center, which provides access to the main attractions. Top hotel amenities include free internet access, daily housekeeping, luggage storage and express check-in/out.
Moon Light Beach Villa (from 14 000) - the villa is built on the waterfront of La Paz. Only 10 rooms with sea or mountain view.
Casa De Leela (from 10 400) - a guest house with its own large kitchen located in the center of the tourist area. The Anse Reunion beach is only 10 minutes by bike, which can be rented here. Nuance: an additional fee is charged for using the Internet: 4 days - 2600 rubles, a week - 3700 rubles.
Oceane Self Catering (from 6000) - in fact, this is not a hotel, but a self-catering apartment complex located just 5 minutes from the popular La Paz beach. ATServices include rental of bicycles and barbecue facilities. Diet menu upon request.
Le Relax Self Catering Apartment (from 15 500) - apartments with a private terrace and a garden are located within walking distance from the beach of the Anse Reunion tourist area. Having a well-equipped kitchen will be an excellent option for families with children. Internet access is paid.

La Digue hotels
And the white sand on the sea…
Rested after the flight and thinking about what to do next? Of course, go warm the bones under the gentle rays of the sun, not forgetting the appropriate creams.
The beaches of La Digue (Seychelles) are the quintessence for postcards, where huge granite boulders add an artistic contrast to soft powdery sand and crystal clear turquoise waters of indescribable beauty. For example, Anse Source D'argent is a favorite place for photo shoots, video clips and films. But if you get here through a neighboring plantation called "Union", get ready to pay 500 rubles for entry.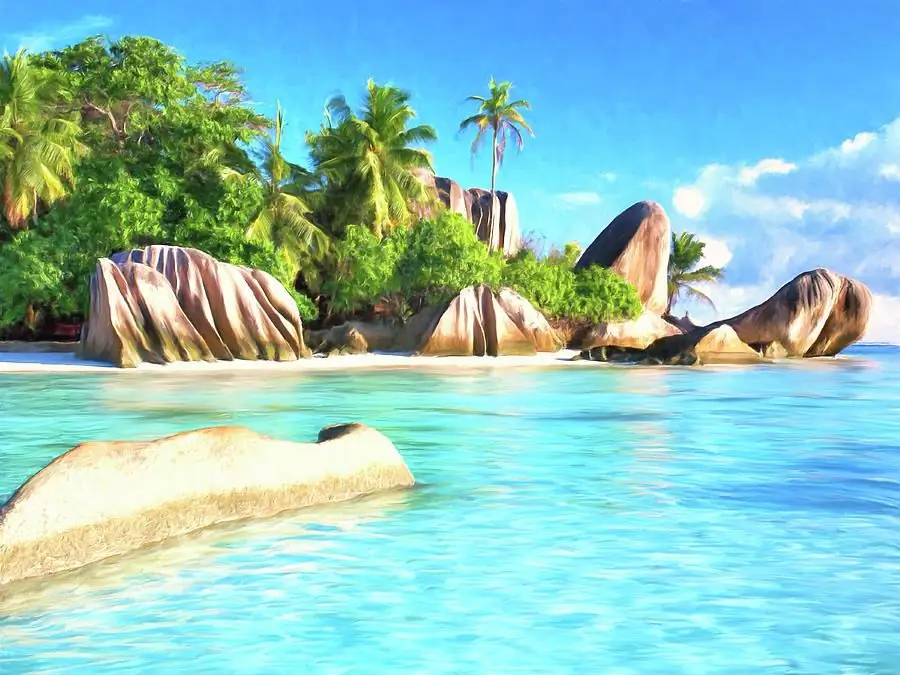 Experienced divers advise swimmers to stay away from the strong undercurrents of the Grande Anse. Although, as practice shows, surfers often ignore this advice and prefer to hone their skills on big waves.
Neighboring Anse Petite, despite the name, is not small at all and is also famous for its fast current. Therefore, for safe swimming, tourist reviews recommend going to Anse Patates beach, which pleasessoft white sand and calm waters.
What to do?
Do you want to get to know the underwater world better and see giant sea turtles live, as in the photo? La Digue in the Seychelles will easily provide you with this opportunity. Explore the underwater world offers the dive center Azzurra, which you will find on the beach "Anse la Regnon". Accompanied by highly qualified instructors, everyone will dive into the realm of the ocean and get acquainted with its inhabitants: green turtles, reef sharks, sea bass and giant rays.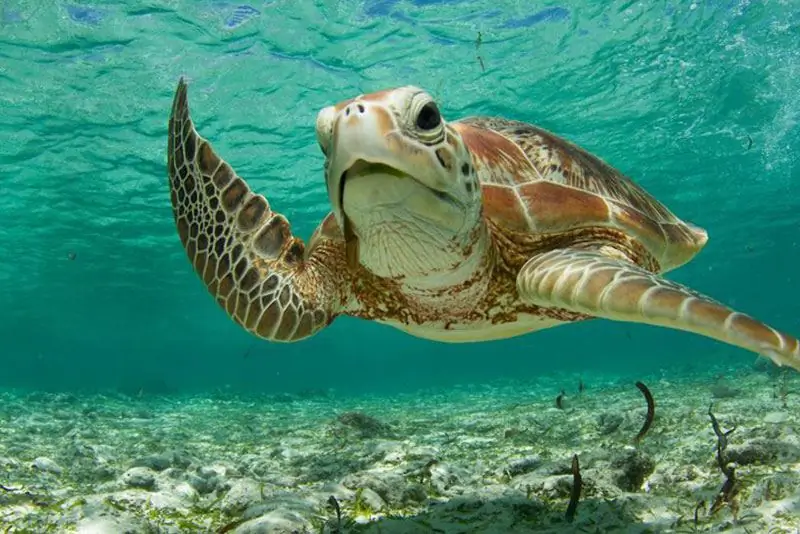 Belle Petra organizes a boat trip on a catamaran, and Nevis Ernesta Boat Excursions - fishing on the high seas. You can also order catamaran trips from Lone Wolf Charters, which has developed several routes, including on about. Cocos, where vacationers are given a full hour of snorkelling.
Attractions
When lazy lounging on a white sandy beach starts to get boring (although this is hardly possible), it's time to get to know the surroundings.
The last refuge of the black paradise flycatcher, which the locals call the widow (veuve), was the island of La Digue. The Seychelles is the only place on earth where you can meet this rare bird in the wild. The small Veuve Reserve was created just to preserve and protect its natural habitat. Currently, approximately 23 pairs of black paradise flycatchers live on an area of 21 hectares. Opening hours: from 10 am to 4 pm.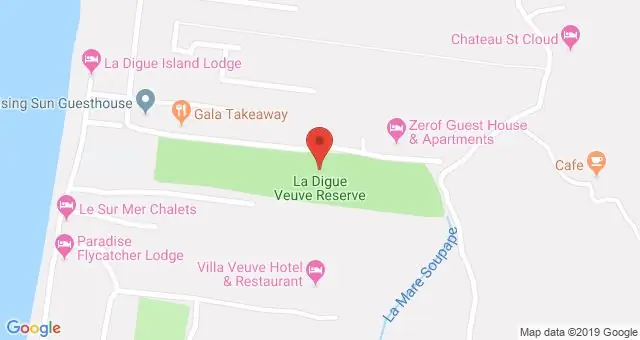 L-Union Estate will appeal to those who want to go back in time and see the traditional looms and ovens for the production of copra, which used to be the main industry of the island. It was exported and used as a raw material for the manufacture of margarine, glycerin, technical oils, and soap. Also on the territory of L'Union Estate there is an old cemetery, a shipyard and herds of giant tortoises. Ticket price - 500 rubles.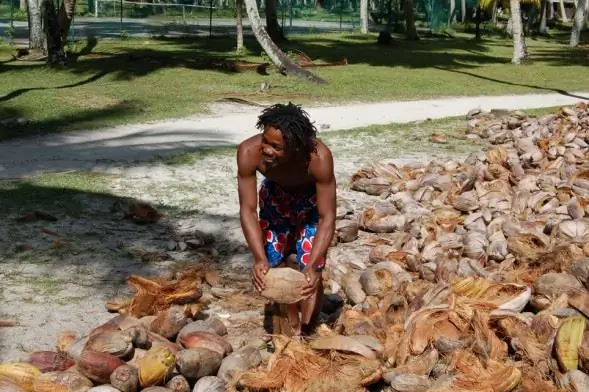 Mount Nid d'Aigl - the main natural attraction of the island, which rises above its central part. The "Eagle's Nest" attracts by the fact that from a height of 333 m above sea level a stunning view of the ocean horizon and neighboring islands opens up. To visit you will need strong comfortable shoes, a supply of water and, of course, a camera to capture the surrounding beauty. Oh yeah, don't forget the money to eat at the small restaurant Belle Vue Snack Bar.
Best place for a wedding
Snow-white sand, palm trees gracefully leaning over the ocean and the sonorous singing of birds in tropical thickets - you must admit, the ideal landscape for a solemn ceremony. It's no surprise that La Digue Island in the Seychelles is one of the top spots on the shortlist for exotic wedding destinations. A wedding here will be not only beautiful, but memorable and, of course, very romantic. It does not matter if it is the first time in the life of the newlyweds, or whether such adventures have already been in their lives.
An important point: you can hold a wedding ceremony on the islands assymbolically (without stamps), and "seriously" - marriage certificates issued in the Seychelles are valid in Russia, for this it is enough to carry out the appropriate procedure at the consulate of the Russian Federation.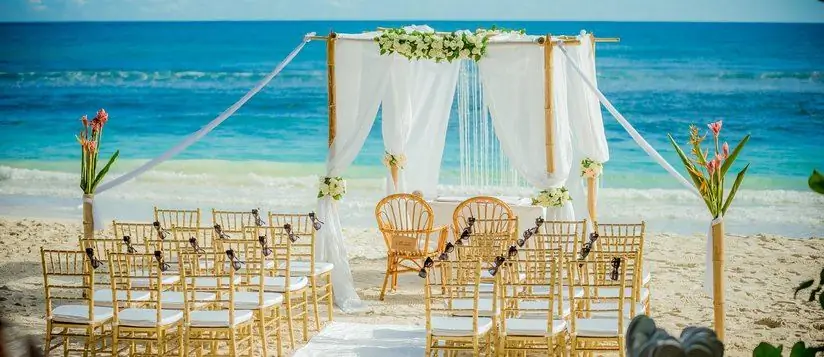 For those who decide to give preference to the latter option, we remind you that documents must be submitted at least 6 weeks before the expected date, and the bride and groom must arrive on the island at least 3 days before the ceremony to discuss with the coordinator all the details of the upcoming celebration.
Issue price:
certification of a marriage certificate at the consulate, apostille and shipment to Russia - about 23 thousand rubles;
ceremony on holidays or weekends - from 10 thousand rubles;
interpreter services - from 9 thousand rubles;
average cost of a wedding (photoshoot, cake, champagne, bridal bouquet, decoration and boutonniere for the groom) - about 90 thousand rubles;
holding a top-class ceremony will cost about 260-300 thousand rubles.
6 things to do on the island
For those who visit the Seychelles and La Digue for the first time, reviews recommend participating with the natives in the evening promenade … of course, on bicycles. What did you think?
Put on special slippers and at low tide go far into the sea and enjoy a walk on the corals.
Visit the L'Union estate and see the famous Emmanuelle house with your own eyes.
Walk through the jungle to Anse Cocos beach and just enjoyprivacy.
See the paradise flycatcher by visiting the appropriate reserve.
Buy a hat woven from palm leaves and flaunt it throughout your vacation.
Reviews
Tourists who visited the Seychelles for the first time claim that when planning a vacation, the islands attracted them with such impeccable landscapes that upon arrival they seemed like a picture from a postcard, and it was very difficult to believe in their reality. The most impressive granite boulders, black volcanic rocks and pinkish sand found on some beaches also made a huge impression.
Another attractive feature of La Digue, tourists called the informal atmosphere that allows you to relax and enjoy your vacation to the fullest without thinking about anything.
Does the direction have disadvantages? Of course, but only one. Just look at the price of tour operators - and you will understand what it is about. And for those who are not afraid of the price tag, we offer you to book a ticket, fly in and get to know La Digue island better.
Recommended: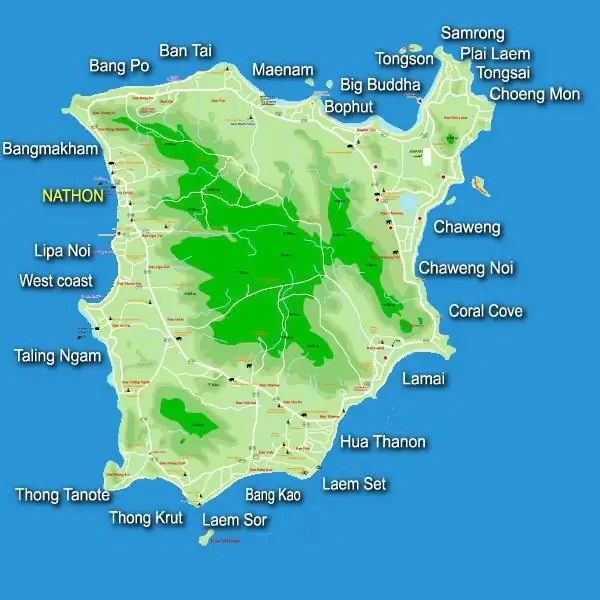 Are you going to go on vacation to Thailand, namely to visit Koh Samui? Then this article is for you. It will consider the most popular beaches of Koh Samui. But first, a little about the island itself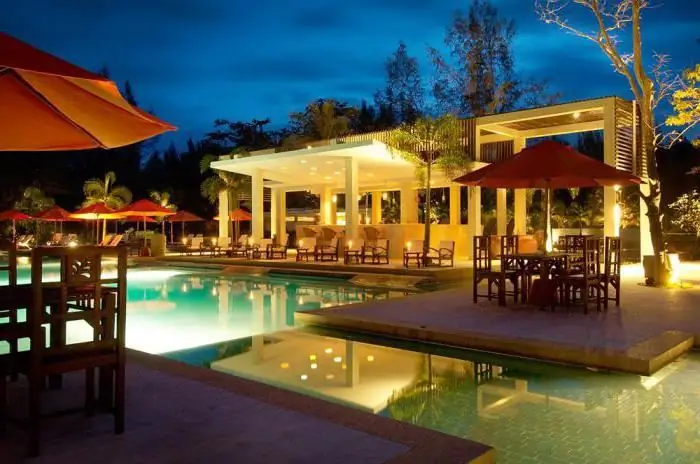 Not far from the border with Thailand, in Malaysia, washed by the Andaman Sea, is the Langkawi archipelago. Of the numerous islands of the magnificent archipelago, only Pulau Dayang Bunting, Pulau Tuba, Pulau Singa, and the largest of them, Langkawi, are inhabited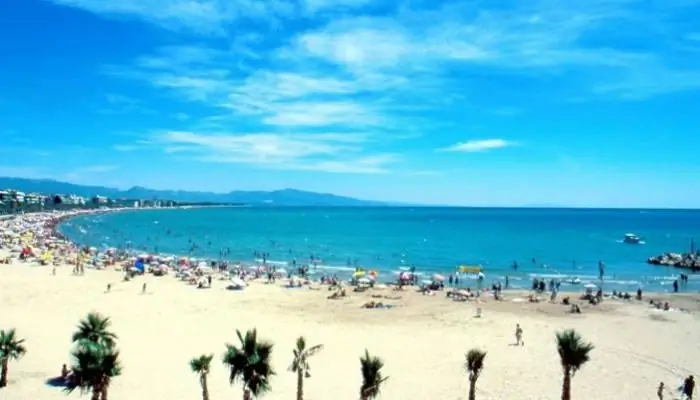 As you know, Spain is famous not only for its interesting historical sights, but also for its magnificent beaches. Moreover, there are quite a lot of the latter here - more than 1700! Today we want to bring to your attention the best pebble and sandy beaches in Spain, because to consider absolutely all the places is a difficult task. We hope that this will help you decide on a place for a great vacation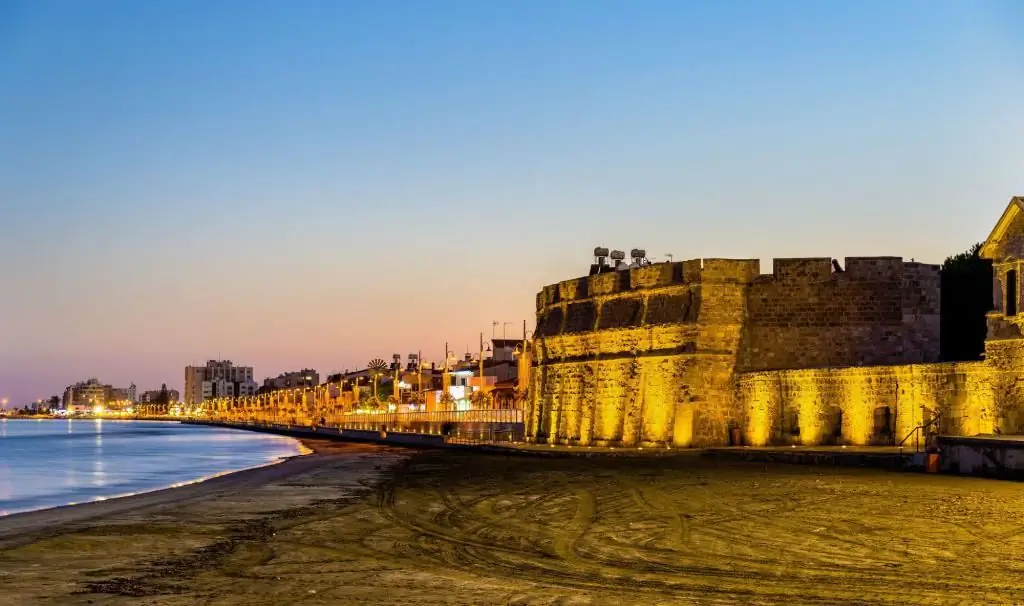 The island of Cyprus has an ancient history. Today it is one of the most popular tourist centers in Europe. Tours to Larnaca are especially in demand among lovers of beach holidays. This article will tell about the sights of the resort and its hotels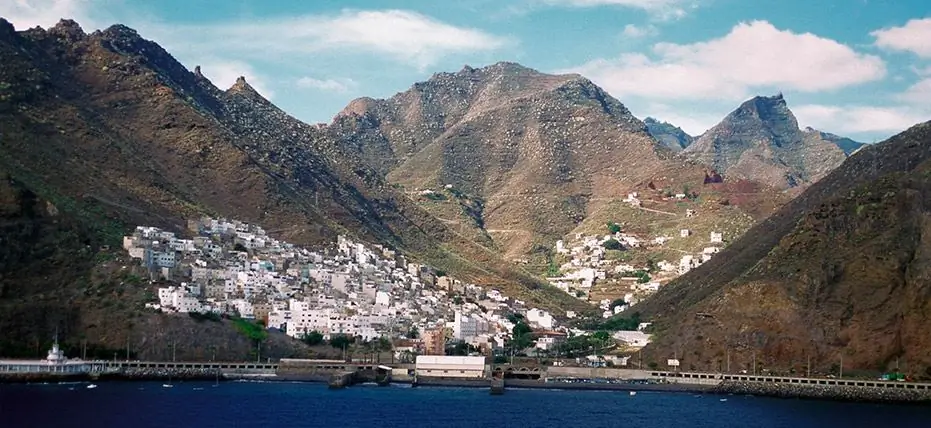 The Canary Islands are a popular seaside destination. If you decide to go to them, we recommend paying attention to the island of La Palma. The Canary Islands are best known for the resort of Palma de Mallorca. All of us have certainly heard of him. In our article we want to talk about the island of La Palma, its attractions and the nuances of relaxation