Table of contents: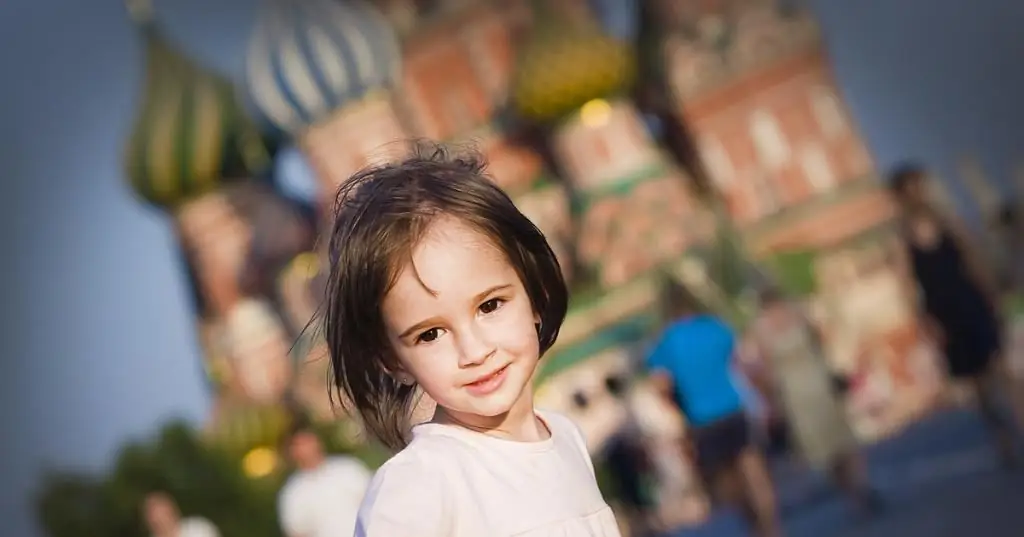 Don't know where to take your child (4 years old) in Moscow? Then you've come to the right place! In our article you will find several interesting ideas at once that will allow you to have a good time with your baby. Well, a detailed review of all water parks, circuses and planetariums will give the reader an idea of what awaits him approximately when visiting a particular institution. Be sure that from the proposed assortment, each parent will find something that suits his taste and wallet.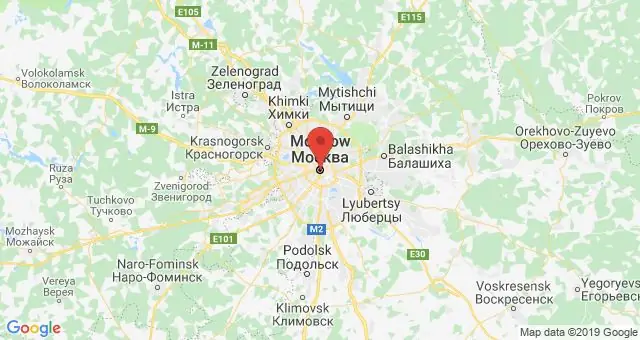 Amusement parks
Don't know where to take your child (4 years old) in Moscow? Then we suggest you pay attention to the universal place for entertainment - an amusement park. Here you will find not only a variety of carousels that will cheer up the baby, but also various exciting games from which it will be impossible to tear your child away. In addition, such a vacation can be quitepractical, because it will also allow you to choose a possible profession for your baby.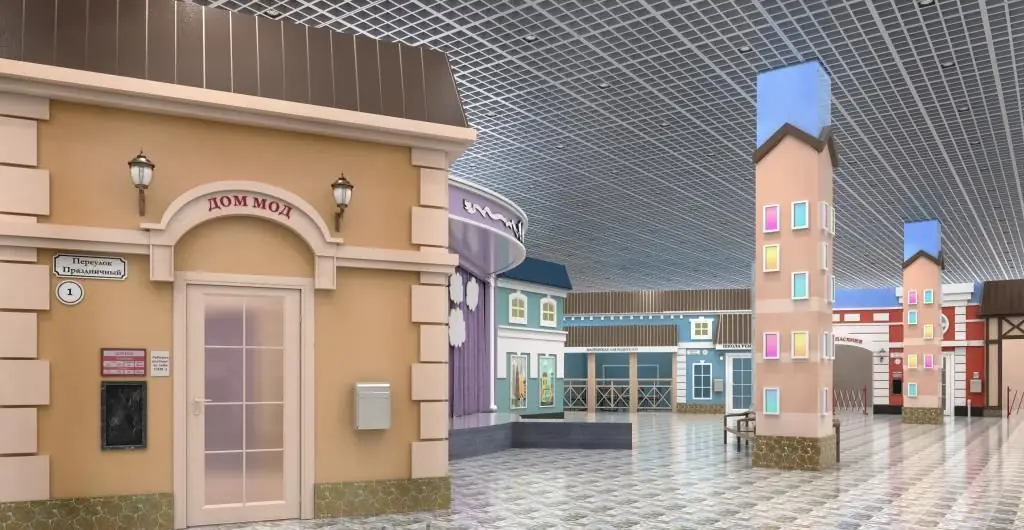 One of the largest amusement parks you can find in Moscow is KidBurg. Here you will find a whole city that was built specifically for children. During the game, your kid will have to take part in a variety of activities, as well as try himself as a doctor, fireman, policeman or teacher. From early childhood, the baby will be able to immerse himself in the world of professions, after which he will proudly tell his friends about it.
Well, if you want to visit an amusement park that is focused on science, then be sure to pay attention to the "Experimentarium" for children (posters in Moscow are literally at every turn). Here your kid will be able to fully immerse himself in research, conducting various experiments and experiments (everything is absolutely safe). For the youngest viewers, a soap bubble show is held, which will not leave adults indifferent either.
Circus
Another interesting event for children in Moscow, which will also appeal to teenagers and adults. Little spectators will have great interest to watch the fearless trainers and acrobats, as well as to see how flexible cats can be. In addition, in almost every circus in Moscow there is a hilarious clown who can cheer up even the saddest kid.
The largest place for entertainment is the Yuri Nikulin Circus, which is located on Tsvetnoyboulevard. Here you will be able to enjoy a grandiose performance, the realization of which the famous artist himself had a hand in. Many parents keep coming back to this circus again and again as they are fascinated by the splendor and repertoire of the artists who put on the show. Yes, and more than 3,000 people can fit in such a hall.
If the traditional circus of Moscow is not to your liking, then you can consider an alternative - "Grandfather Durov's Corner", which was specially designed for parents with young children to visit. In addition to the standard animal performances, you will find a mouse railroad here, which will be to the taste of a 4-year-old kid. Don't miss the chance to give your child an unforgettable experience!
Zoos and parks
Don't know where to take a child who just turned 4 years old? Then just ask yourself the question: "Where is the zoo in Moscow?" Modern establishments will not leave indifferent not only children, but also adult visitors. In such parks, you will get to know the most exotic animals that you are unlikely to meet anywhere else. In addition, landscape designers have arranged everything in such a way that visitors seem to fall into another world.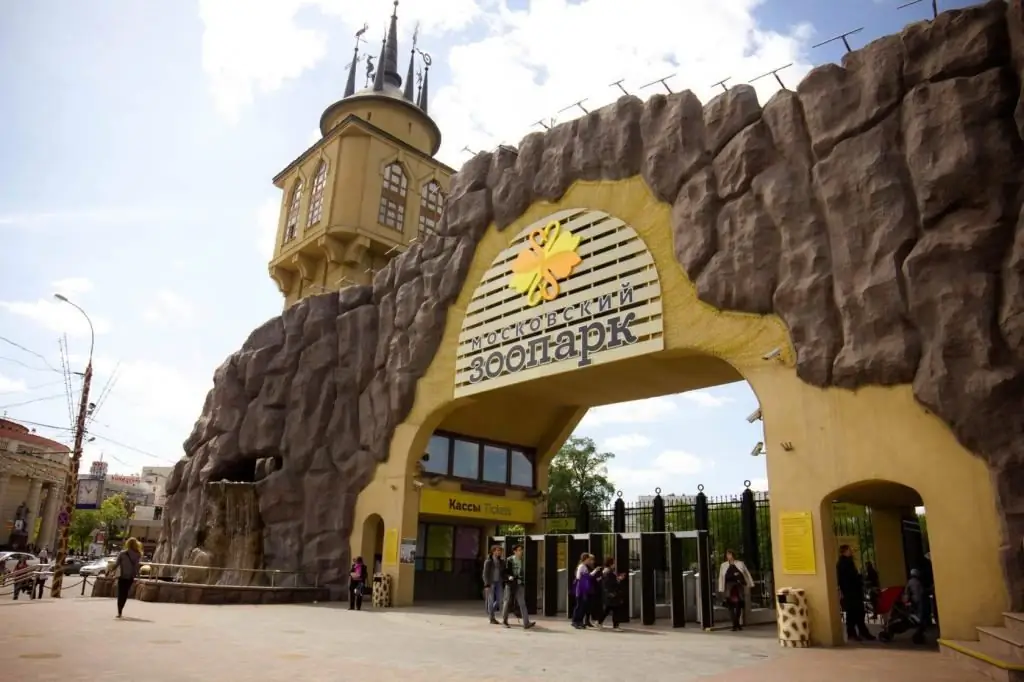 One of the most popular establishments of this kind is Gorky Park, where, in addition to leisurely walks among the animals, you can also enjoy boating or get an adrenaline rush by going to the attractions. Also quite goodan option is Victory Park on Poklonnaya Gora. Here is one of the most popular places for renting children's bikes in Moscow, so the kid does not even have to walk.
Zveryushki Zoo was created especially for the smallest fauna lovers to visit it. Here you will be offered not only to visit excursions for children of 4 years old in Moscow, thanks to which you can learn a lot of new and interesting things. Well, the animators will not let anyone get bored. Where is the zoo located in Moscow? Not far from the shopping center "Riviera" on Avtozavodskaya street.
Children's theaters
Looking for performances for children 4 years old in Moscow? Then how about visiting one of the children's theaters, which is aimed at viewers of preschool and primary school age. In such institutions, they show not only those works that are included in the school curriculum, but also many modern productions that will make you feel how unusual ordinary things can seem in a different light.
Don't know which puppet theater in Moscow is better? Then just visit the "Magic Lamp", which hosts performances by famous world writers, who are called "children's classics" (Anderson, Milne, Kipling, and so on). Professional theater actors will be able to hold the attention of even the smallest spectators for several hours without much difficulty. Well, after the show, you can visit the buffet and eat ice cream.
See a kind of theatrical alphabet for childrenyou can in the musical and drama theater, which is called "A-Z". This institution can easily instill in young visitors a love of art from an early age. The repertoire includes both comic performances and deep works from eminent authors. However, you can be sure that even the drama will appeal to young viewers.
Oceanariums
Another entertainment for children 4 years old in Moscow, which will be especially relevant in the hot summer season, when you want to look at various aquatic inhabitants and go straight to them in order to explore the oceans. The main such institution is "Moskvarium" (the largest and most popular). Address of the oceanarium in Moscow: Prospekt Mira, 199. Open for visits daily from 10 am to 10 pm.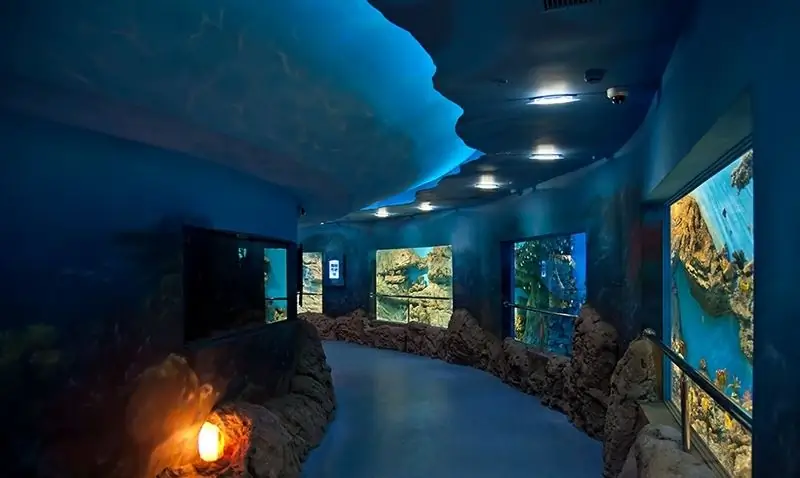 If you are looking for a more budgetary and modest option, be sure to visit the Moscow Oceanarium in the Rio shopping center. Even though you won't be able to swim with sharks in it, an animated show awaits young viewers, where you can feed the fish. Many Internet users note that this institution is ideal for celebrating a baby's birthday. Address of the oceanarium in Moscow: Dmitrievskoe shosse, 163A.
Well, most of the fish are found in the Crocus City Aquarium (more than 5,000 inhabitants). Here you will be able to meet even the most exotic varieties of underwater predators, among which there are penguins and seals. The aquarium also has a contactthe zoo, which is also a great place to have a good time with your child. This place is located on International Street, 12.
Planetarium
Looking for a planetarium for children 4 years old in Moscow? Then we recommend that you visit the institution, which is located at Sadovaya-Kudrinskaya Street, 5. Here, young visitors will be able to get acquainted with the secrets of the origin of the Universe, as well as learn about how our planet looked before life was born on it. Spectators will also be invited to observe other planets of the solar system and even other star clusters of the galaxy through a telescope.
Also inside this institution there is a four-dimensional cinema, in which, in addition to high-quality pictures, an interesting performance is also held, helping to learn about the secrets of space. The animators will be happy to tell little viewers about the interesting facts of our solar system, as well as answer the questions they will be asked. Such a virtual journey will not leave adults indifferent either.
Have you always dreamed of being in the center of a hurricane without fear for your he alth? Or is your little one wondering what is at the center of the volcano? Or maybe your children are much more interested in exploring the oceans? Then you also have the road to the "Moscow Planetarium", which has a special hall where visitors find themselves in the most amazing places in the solar system or our planet. True, such a pleasure will cost almost 1000 rubles.
Museums
Looking for a museum for children 4 years old in Moscow? Then how aboutto see dinosaurs that look like they're alive? You can do this in the "Paleontological Museum", which shocks its visitors not only with realistic sculptures, but also with the remains of ancient creatures, whose age is several million years. Also in this museum you will meet animals and insects that lived on our planet during the Ice Age.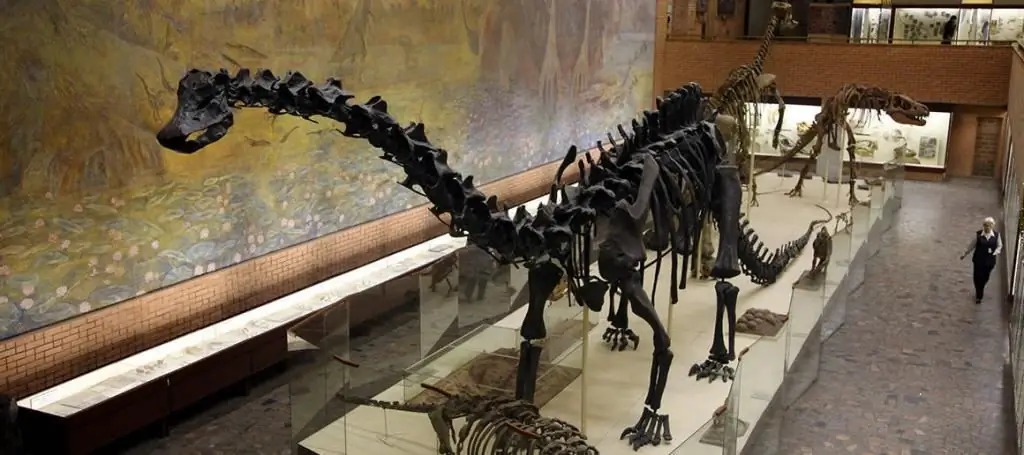 On posters for children in Moscow, you can also often find the name of another interesting museum called "BEAR". You can not even doubt that your child will like it, because, in fact, the institution represents a mini-factory of Willy Wonka. That is, all the exhibits here are made of chocolate of different varieties. Of course, children will be given the opportunity to try various treats and will be given a small sweet gift.
Well, little girls will especially like the "Museum of Unique Dolls", where you can find a huge collection of various toys: from modern Barbies to antiques. The boys will be crazy about visiting the museum, which displays retro cars collected from around the world. Also, with 100% probability, it can be judged that the young researcher will be satisfied after visiting the museum, which is called "Rise of the Machines".
Water parks
Institution "Fantasy" will especially appeal to young visitors, whose age is 4 years or more. Here, young visitors are expected not only by the mosta variety of water slides, but also a children's cafe with a play area. There are also larger water parks in Moscow, but this particular one is specialized for younger visitors. For example, on the territory of the institution there is a gaming town with cars and the Shallow River attraction.
Also, a very diverse water entertainment promises to offer a Moscow water park, which is called "Yuna Aqua Life". This family fun center features 9 water slides with varying degrees of inclination, as well as a waterfall, hot tub and even a surf slide that teens will love to try out. Well, if your kid just prefers to swim with water inflatable toys (sharks, turtles, etc.), then just use one of the pools.
One of the best water establishments, which is open all year round, is the "water park" Kva-kva park ". This very cozy place has not only a large number of various water slides, but also a whole children's town, which will be especially for kids ages 3 to 5. Plus, for the more adventurous, there's a wave pool that makes you feel like you're in the ocean or the sea.
Rope parks
Don't know where to take your child (4 years old) in Moscow? How about visiting an institution that will appeal to lovers of extreme sports - a rope park. Traveling by cable car will seem equally exciting for both an adult and a child. Seasonopens in spring, but the best time of the year for outdoor activities is summer, when you can fully enjoy the beauty of nature.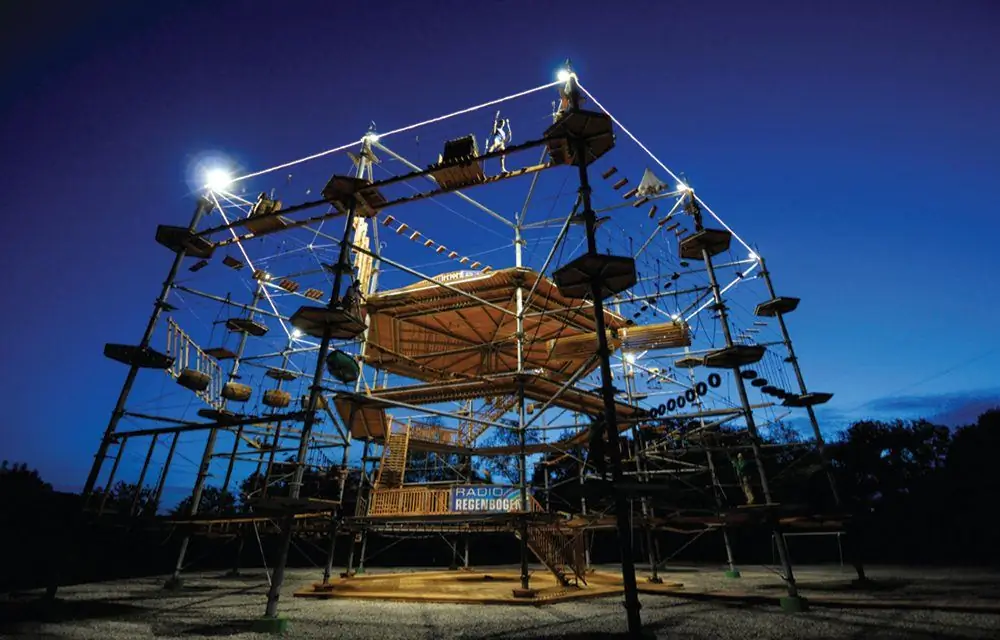 One of the largest rope parks in the country is Skytown. However, it would be much more correct to call this place a rope city, since it is a huge number of cable cars, as well as pavilions where you can relax after tiring walks. You can also be sure of the safety of the equipment and the qualifications of the guides. All equipment is certified, and employees know the approach to children.
Also, an indoor rope park called "Panda Park" is open all year round. This establishment was built specifically for family holidays, so you can not even doubt that you will be able to have fun and recharge your mood. For small children, there are small log trails, along which they can move without much difficulty with their parents.
Trampolines
Where to take a child (4 years old) in Moscow? Of course, in the jumping park, where a large number of various trampolines are collected. Every parent is well aware that a small child has a huge energy that he can throw out in this institution. In the arsenal of attractions there is a fairly large number of arenas and zones for children of different ages: from rooms filled with foam cubes to trampolines that will throw the child up to 2-3 meters.
Flip Fly is the most popular trampoline center in Moscow, whichis ready to accept visitors whose age is one year. However, kids who are already 4 years old will get the greatest pleasure from visiting. Also, in addition to various trampolines, there is a climbing wall, which older guys can try to climb. Well, after a long workout, you can swim in the pool, which is also located in the building.
If you are looking for an institution that will work on weekends, then you have a direct road to the trampoline park called "Sky". Visitors can take advantage of more than 30 types of various attractions. In addition, relay races, master classes and quests are often held here for children, with the successful completion of which you can receive a gift from the institution. "Sky" has several branches at once, which are located on the territory of Moscow.
wind tunnel
One of the most up-to-date forms of entertainment that will especially appeal to children aged 4 and over (toddlers are not allowed). After spending a few minutes in the wind tunnel, the child will definitely be completely delighted, because such an attraction will give the young skydiver the feeling that he is in a free pallet. Well, you don't even have to worry about safety - all equipment is certified and tested.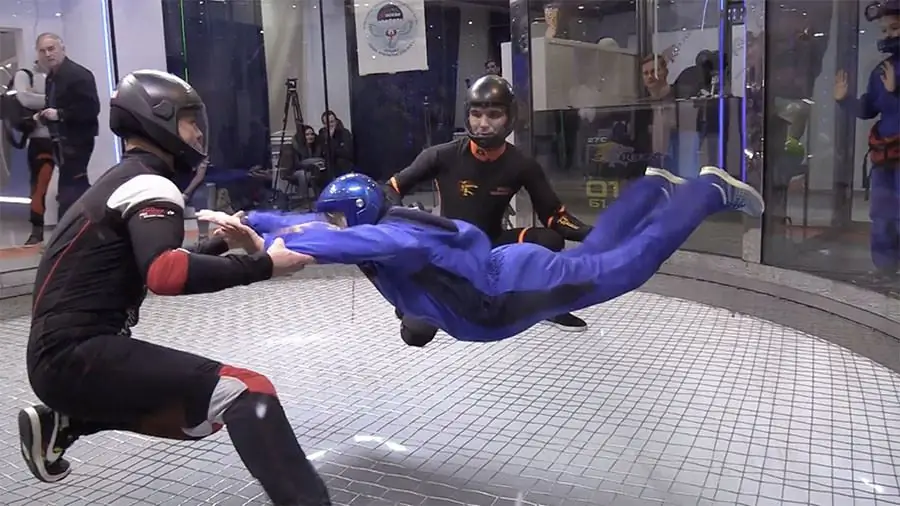 Do not forget that such a hobby is something like an innovation, so it will cost quite a lot. However, the game is worth the candles spent on it. It is possible that after spending just a few minutes in the wind tunnel, yourthe child will forever decide on a future profession and begin to strive to improve their skills. In addition, the feeling of flying in a wind tunnel is really something new - you will have something to show off to your friends.
Today in Moscow you can find about 10 companies that provide such services. The most common amusement park with a wind tunnel is "Free Flight", which is specially designed for the youngest visitors. In addition, the organization has been operating for quite a long time, so you can be completely sure that the entertainment will be safe and relatively inexpensive.
Where to go in Moscow with children for free?
This question worries quite a few parents who want to please their child, but there is no extra money in the family budget. In fact, answering it will not be as difficult as it seems at first glance. Many establishments simply do not charge parents for visiting an establishment with a small child. For example, most water parks give a free child ticket if the child is under 5 years old.
However, if you are wondering: "Where to go in Moscow with children for free?", meaning that you will not have to pay for yourself, then it becomes a little more difficult to answer it. From time to time, various exhibitions and events are held in the city, for participation in which you do not have to pay. However, this usually happens on holidays. Therefore, follow the news and do not miss the presentedopportunities.
If none of the above options suits you, then you can consider going to a regular park, access to which is open to everyone. You can also see the famous sights of Moscow with your child or visit a cultural institution. The choice is extremely large, so it remains only to choose an institution or a place that suits your taste.
Some more interesting examples
In the spring of 2019, one of the largest indoor amusement parks is planned to open, which will especially appeal to young children. This place is called "Dream Island". The total area covers about 100 hectares. Here you will meet a huge number of fairy-tale cartoon characters, visit innovative attractions, and participate in various competitions.
Children's quests also began to gain huge popularity in Moscow. Parents can also participate in this event. The beauty lies in the fact that the quest is not difficult, which even a four-year-old child cannot guess, but successful completion depends on the coordinated actions of the participants. So if you want to not only relax with your child, but also improve your relationship with him, then there is simply no better option.
You can also go to a real race track with your child. However, instead of cars, cards are used here, intended for adults and children from the age of four. Quite possible,that after such competitions your kid will want to become a racer or connect his life with real cars. Be that as it may, carding is gaining more and more popularity today and even holds competitions among visitors.
Conclusion
We hope that now you were able to decide on the choice of an institution where you can go to relax with your baby. In our article, only the most interesting and frequently used options were presented. However, if you want to visit something else - go for it! Most importantly, try to make sure that your child gets the maximum pleasure from the rest, and also broadens his horizons. Such a vacation will allow not only to have fun, but also to think about a future profession or hobby. So if you often go on vacation with your children, then try to use a wide variety of places for this.
Recommended: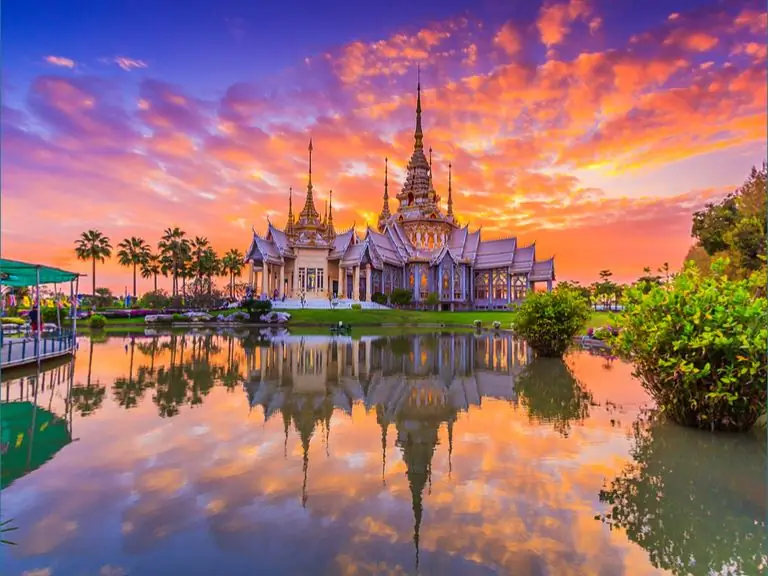 Vacation time is very long-awaited in every family. When choosing a place to hold it, many carefully study the Internet in search of the best place. Thailand is considered one of the most popular resorts. Where to relax in Thailand with children? What to bring? How to visit attractions? How to choose a hotel All this is in the article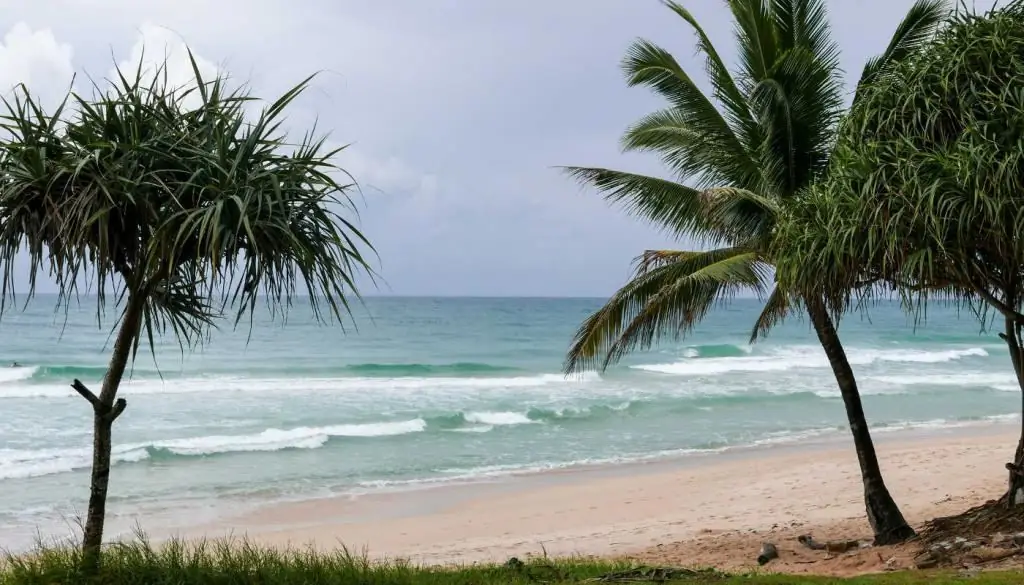 Thailand is a country of mystery that many Russians dream of visiting. It often happens that tourists plan to go on an exotic journey with their children and show them all the features of a foreign country. What features should be considered when planning a family vacation in Thailand with a child? Let's take a look at the main ones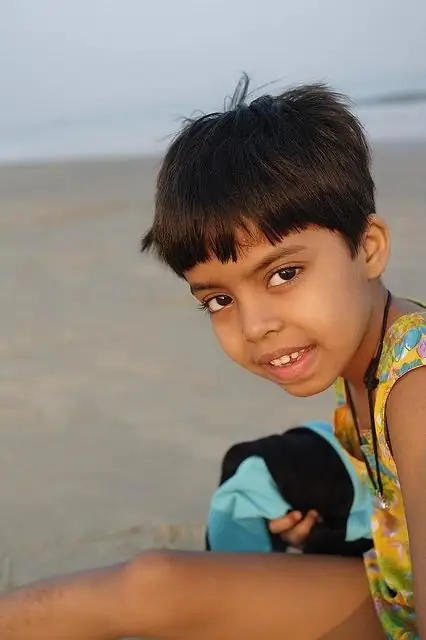 When going on a family vacation, caring parents think about what medicines to take their child at sea. In children, the acclimatization period is more difficult than in adults, so you should take care of the first aid kit on the road in advance. Unforeseen circumstances happen while traveling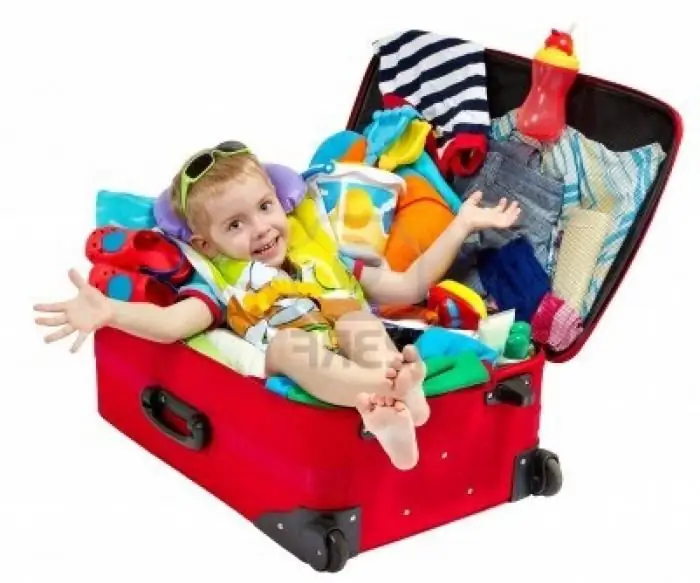 If you have planned a trip with a child abroad, say, to Turkey, then you just need to prepare a list of necessary things that you cannot do without. This will protect you from unnecessary worries while packing your suitcase. Our article will give you a basic list of things to do in Turkey so you don't forget anything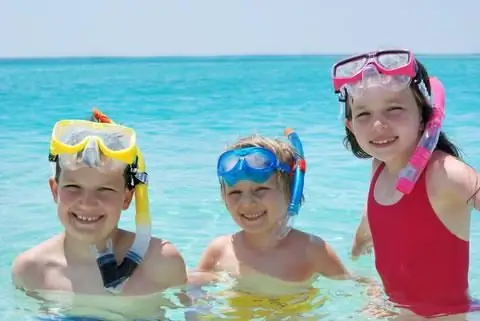 If adults do not care where exactly to enjoy the sea, sun and oriental flavor, then couples with kids have to bypass more than one travel agency in search of the right conditions. Caring parents are looking for an answer to only one question: "Where in Turkey is it better to relax with children?" It should be noted that this country is suitable for absolutely all categories of tourists. There are both noisy and cheerful resorts, as well as calm and secluded places