Table of contents: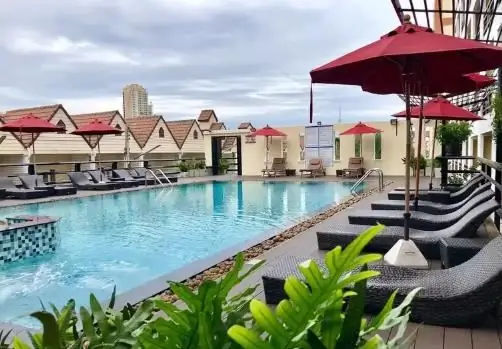 Exotic holidays in Thailand are still only a dream for many. But, using the Roulette Pattaya 3 booking system, you can bring it closer.
Tourists choose a country for vacation, living conditions, type of food, number of stars, and the tour operator independently books a flight and a hotel for a vacationer, but the name of the hotel and its location remain secret.
Affordable holidays on the coast of the Gulf of Thailand
Tourists will learn information about the hotel at least a couple of days before departure or immediately upon arrival in the country. That is why the Roulette Pattaya 3 system is called "roulette". Upon arrival, guests are met by a representative of the tour operator and escorted to the desired hotel, sometimes it happens that there are three hotels to choose from, you can choose any of the proposed ones.
Service Benefits
The cost of booking the Roulette Pattaya 3 hotel is always lower than usual, the mechanism is as follows: when rooms are vacated at the hotel a few days before arrival, theyrent at discounted prices, so the guest will always win in the price policy.
If you're lucky, then for the minimum cost you can relax in one of the best hotels of its class, but if you come across a hotel that doesn't fit at all, then if you wish, you can change it for a certain cost and additional payment of the price difference between hotels.
There are quite a lot of hotels offered by Roulette Pattaya 3 in Pattaya, and their quality differs markedly from similar ones in Egypt or Turkey. You can choose the appropriate option according to your interests.
Golden Sea Hotel Pattaya 3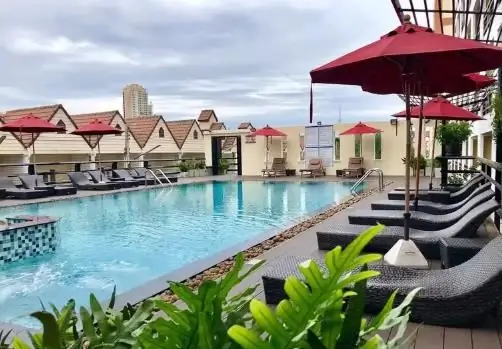 Modern urban hotel located in the center of Pattaya, close to the shopping and entertainment areas, the nearest airport is about 31 kilometers away. The hotel is not suitable for smokers, as the entire hotel is non-smoking. The number of rooms is 200, each with an average of about 40 sqm2.
The rooms have everything you need - bathroom, TV, minibar, refrigerator.
Café and restaurant with local and western cuisine are located on site. For lovers of outdoor activities there is golf, as well as an under-the-sky pool and a jacuzzi. The central beach is not suitable for swimming because of the waves, so for those who want to swim in the sea, this hotel is not recommended at all. According to reviews of holidays in Pattaya, this hotel will suit more tourists without children who are attracted by party life and sports activities.
Vogue Hotel Pattaya 3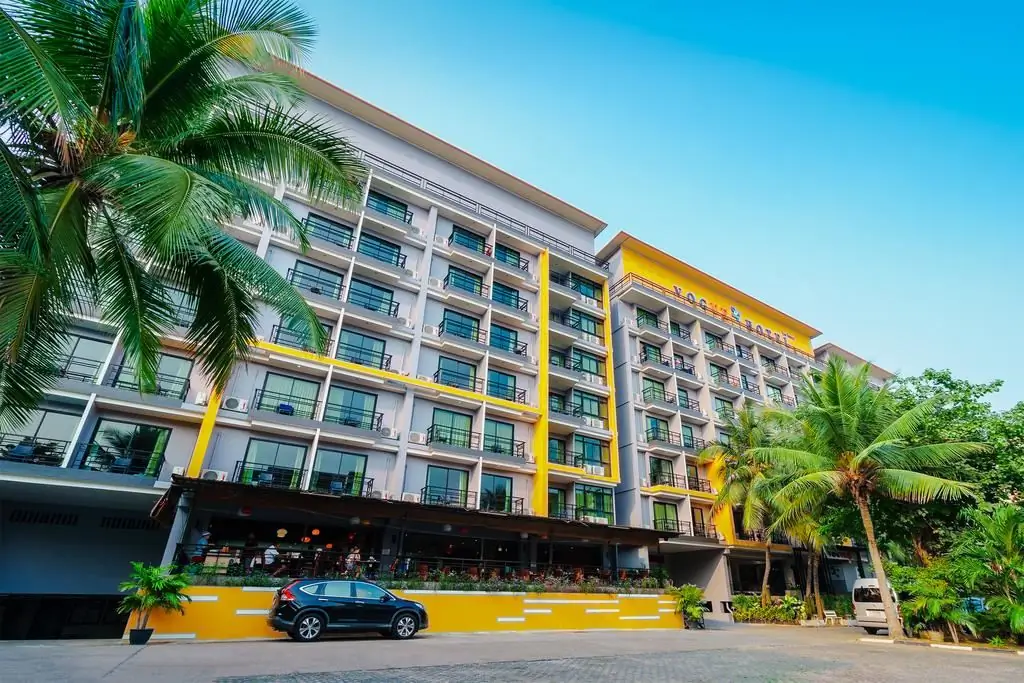 Designed in a boutique style and located in the center of entertainment areas, cinemas, cafes, restaurants, you do not need to go far for impressions, it is quite noisy here at night.
The sea is within walking distance, but there are always a lot of people there, it's not quite possible to relax. The guests have air conditioning, satellite TV, bath / shower. The hotel surprises with the number of additional services, such as calling a nanny, a doctor, you can order a limousine.
The restaurant here offers European and Thai dishes, breakfast can be included in the room rate, it is served from 5:00 to 10:00, but it's better to come earlier because there may be very little choice left by ten.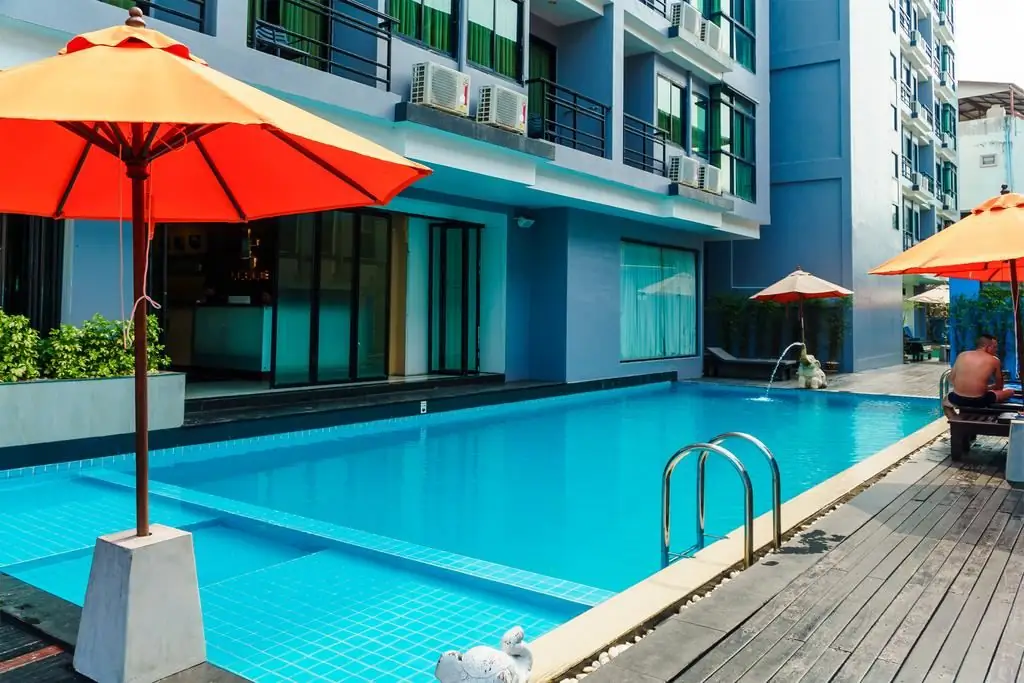 For those who are used to playing sports even on vacation, there is a fitness center, as well as three huge pools with sun loungers and umbrellas on the territory. Staying here, guests can go shopping, go on excursions, have fun in nightclubs, and then relax by the pools.
Caesar Palace Hotel 3
The budget hotel is located on the second line from the sea, the rooms are modest and small, designed for a maximum of two people, if there are children, a crib is kindly provided here. The minibar is replenished daily with drinking water free of charge.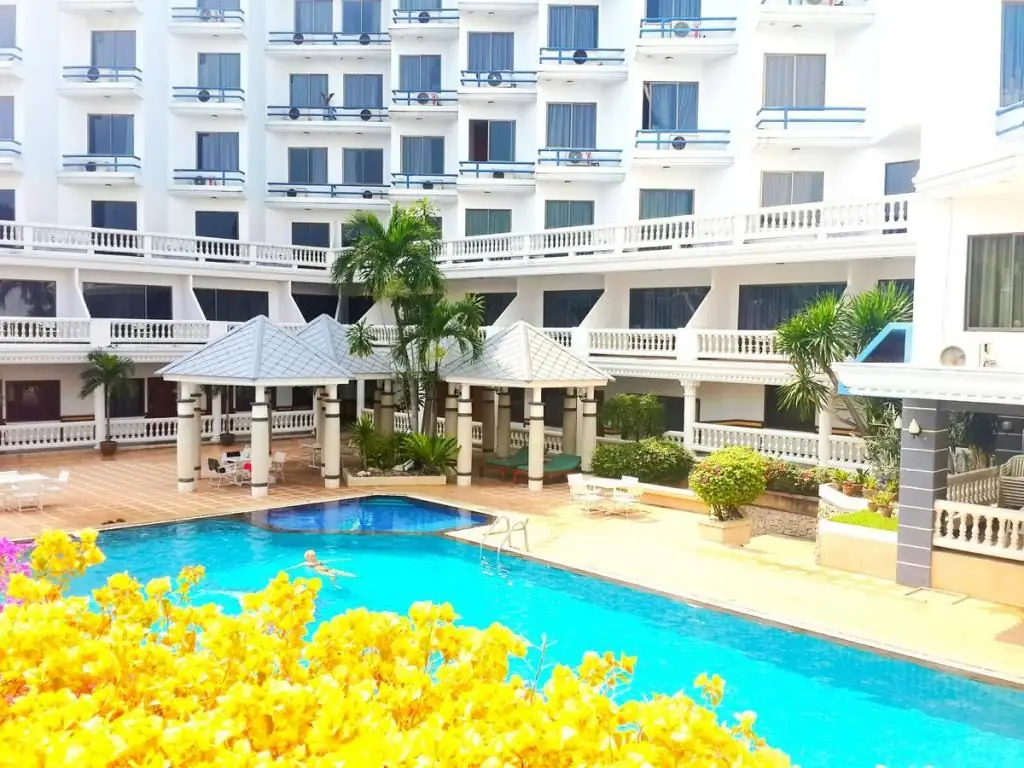 You can have a very tasty meal in the hotel restaurant or go to a cafe nearby in the area, there are many of them. Guests of this hotel especially praise the staff, who know their job and always help. Canuse the services of a beauty salon, massage, hairdresser, there is a free safe at the reception.
For animal lovers, this hotel is ideal because it is pet friendly and there is a zoo nearby.
Botany Beach Resort 3
Delightful hotel is located 12 km from Pattaya, at the very end of Jomtien. This is a very quiet and cozy place for a family vacation, plus there is the fact that for the minimum cost you can get maximum comfort. If you need to go to the city, then it will not be difficult with local transport, which runs very often.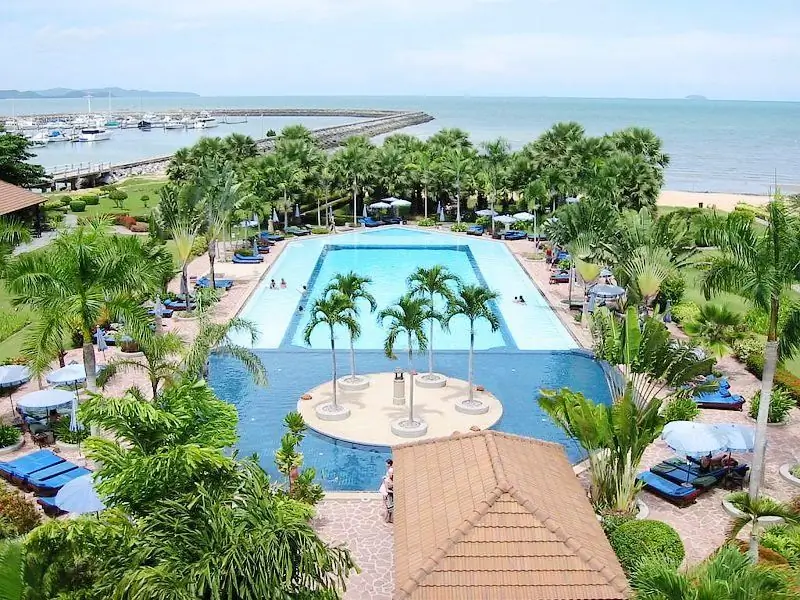 There are three types of rooms: suites, bungalows, superior, they are all very spacious and bright. Tourists praise the well-groomed beach, without garbage, they can do a good Thai massage right there.
There are two wonderful pools on the territory, one of which overlooks the ocean, a fitness room, parking.
The restaurant, located at the entrance to the complex, is made in a real Thai style using wood. The area is very green, in the evenings, when the lights come on, the view is simply unforgettable.
Choosing the Roulette Pattaya 3 hotel, you will have a great rest in Pattaya. If the main purpose of your trip is to visit interesting excursions, relaxing on the beach, surfing, then it probably doesn't matter if you stay in the most luxurious hotel or not.
According to the description of the rooms in Roulette Pattaya 3, tourists will be offered comfortable accommodation with all modern amenities: bathroom, TV, mini-bar,air conditioning, etc.
A much more important factor influencing the quality of rest is the weather, which is seasonal. When choosing where to relax for the May holidays, you need to know what awaits tourists in May in Pattaya.
Pattaya in late spring
heart and respiratory is better to choose a different month.
It is in May that the most precipitation falls here. Rains are not uncommon, but here they are short-lived, which is a huge plus when in the very heat a cool downpour descends for 10-15 minutes.
Recommended: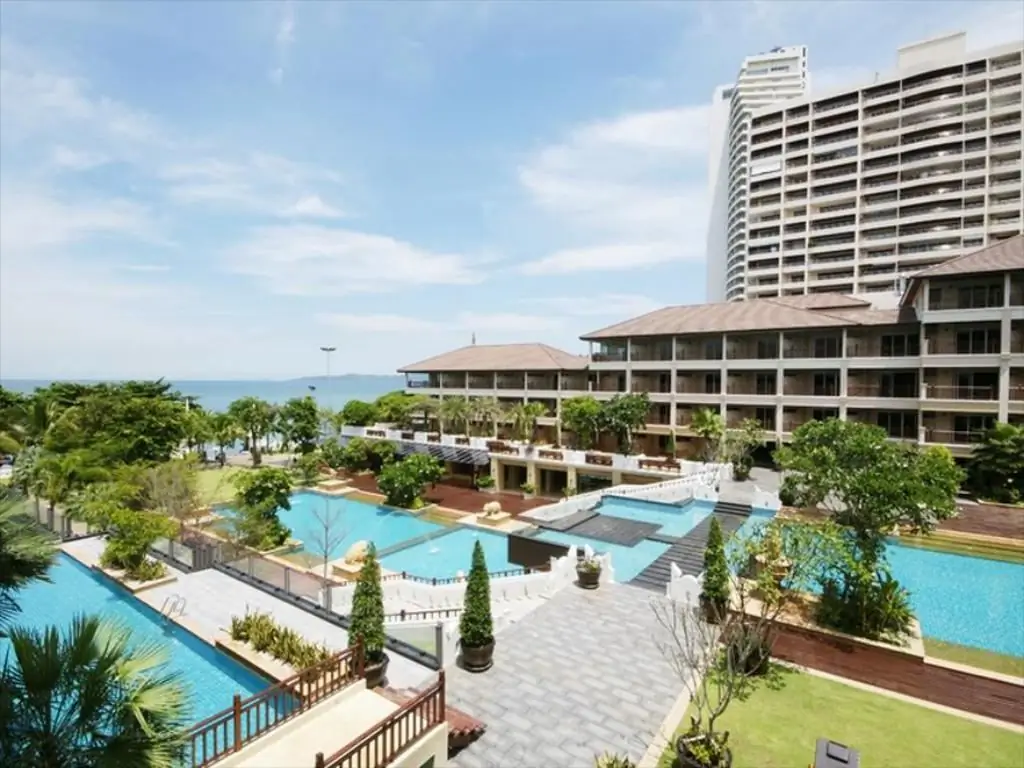 Pattaya is a resort, dynamic city in Thailand, where many vacationers come to enjoy the warmth and local attractions. In addition, there are a lot of hotels that you can choose according to your wallet. One of them is Heritage Pattaya Beach. Pattaya is famous for this particular hotel, as it has an ideal value for money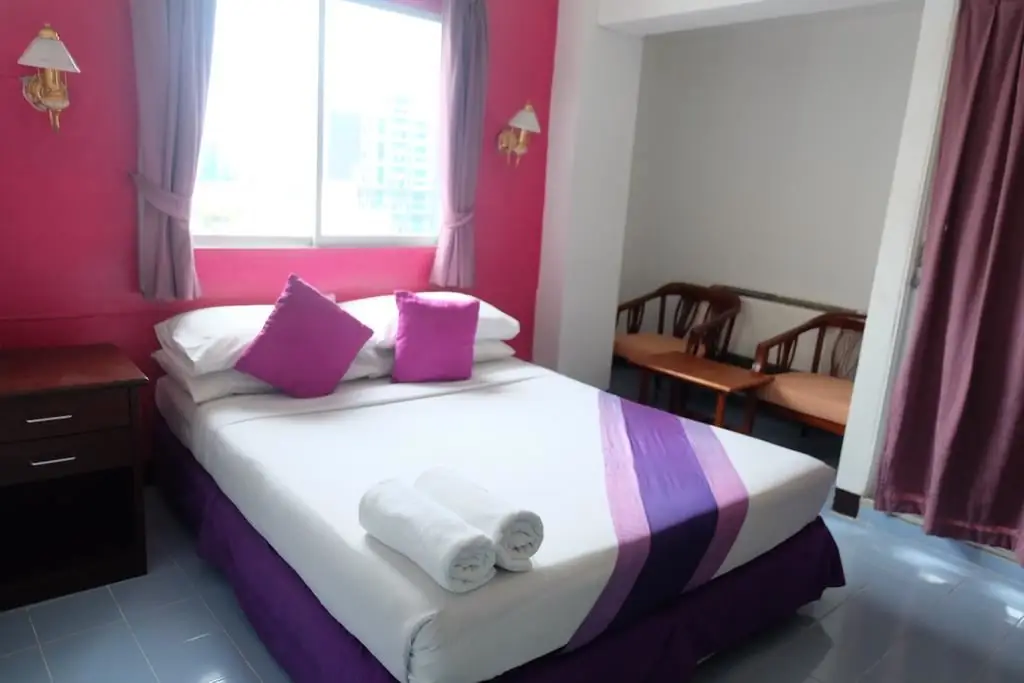 Pattaya is attractive for all categories of tourists. And, above all, for budget travelers. After all, getting to Pattaya from Bangkok is much easier than to the islands. Just a couple of hours by bus or train - and you are already there. It is easy to find a budget hotel in Pattaya. Today we will talk about one of them -Sawasdee Pattaya 2 . But our essay will be devoted not only to this hotel. We will analyze the nuances of rest in Pattaya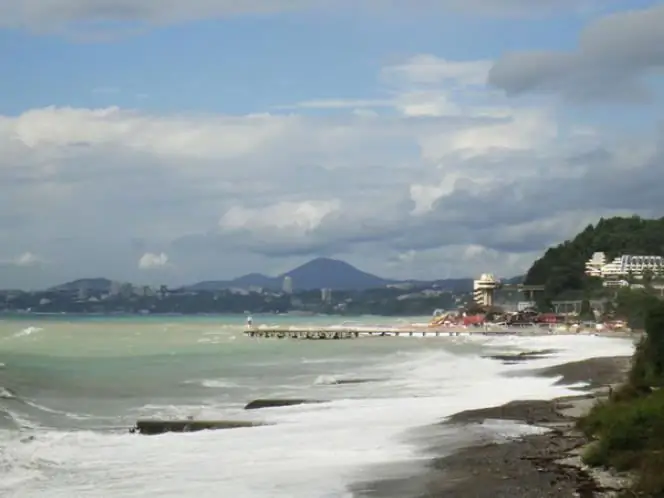 Many people go on vacation abroad, completely forgetting about the immensity of our Motherland. After all, we have places where you can relax and unwind. Do you want a beach and the sea, or mountains and snow-capped peaks - there is everything, you just need to know the places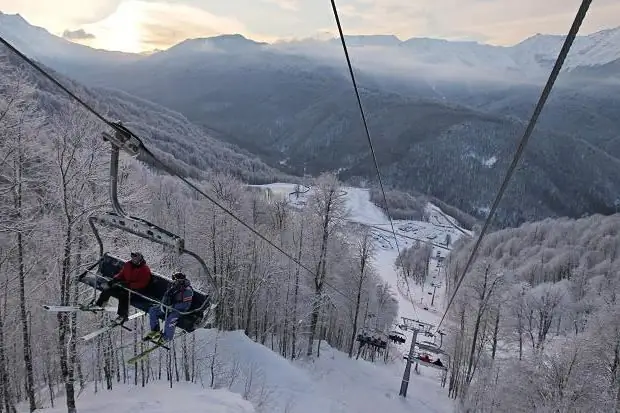 Many tend to go abroad in the summer. Relax, swim, recharge your batteries. But in Russia there are many places where you can have a wonderful vacation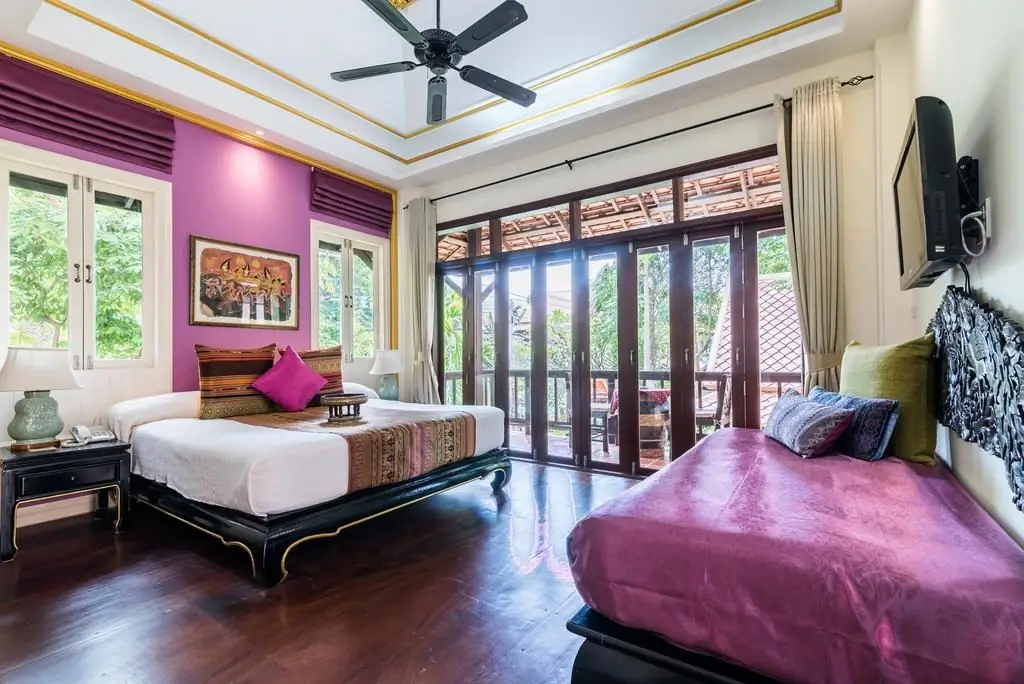 Pattaya is one of the most popular resorts in Thailand. Tourists come here for impressions all year round, at any time. And before they think over their program, they need to decide on the place where they will stop. It's good that there is an impressive choice - the number of hotels in Pattaya is in the hundreds. But now we will talk about only one of them. And this is a 4-star hotel Rabbit Resort Pattaya