Table of contents: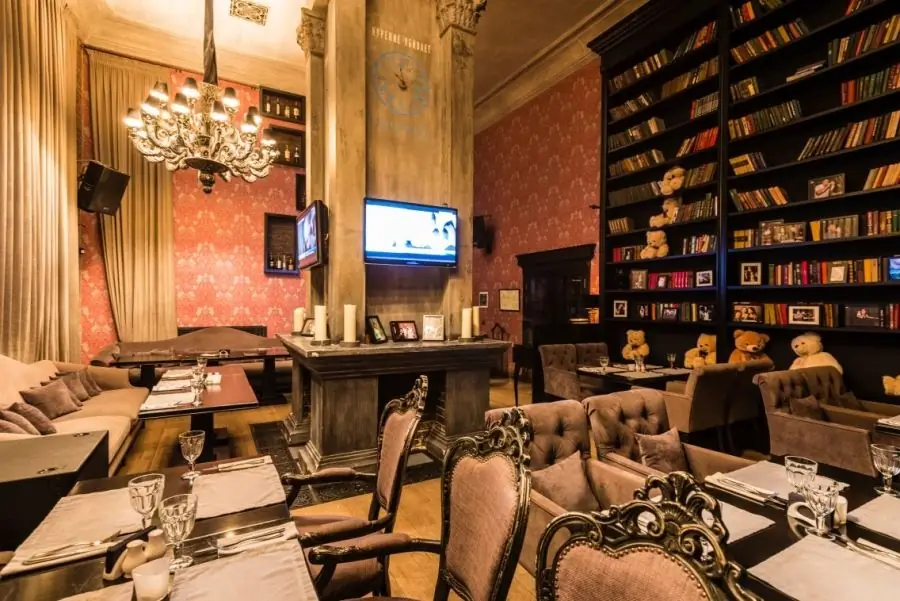 In every city, new establishments and food outlets are regularly opening to help modern people pamper their taste buds. The chefs in the cafe try to make their dishes unique, so that visitors will definitely remember them. "Park Kultury" (Rostov) is also ready to surprise its guests with an excellent menu with good offers. The stylish design of the establishment is liked by many visitors. It has a pleasant and light atmosphere, which contributes to a comfortable stay.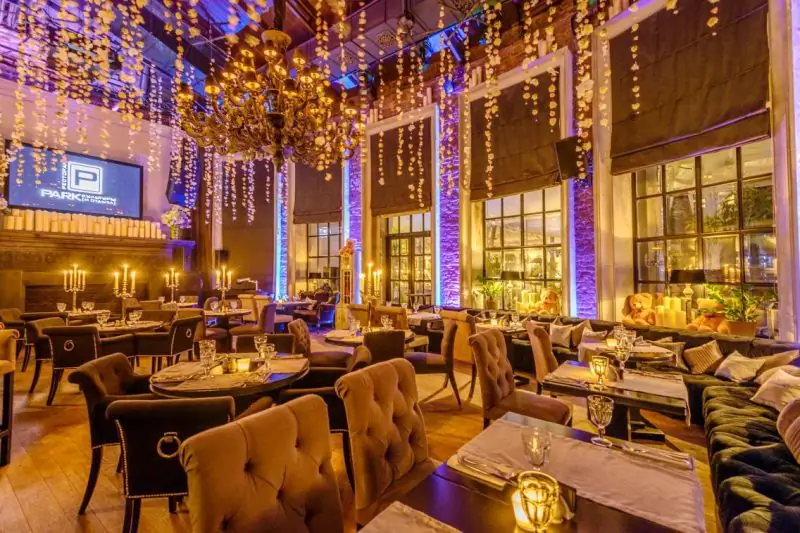 General information
The institution has long been recognized by true gourmets and aesthetes. Here you can eat well and tasty. Every detail of the interior is selected with special attention, so in the aggregate everything looks very harmonious. The cafe belongs to the Ginza Project holding, which has more than a hundred establishments around the world.
Several halls are intended for guests at once. Each room is furnished with quality furniture and decorated with decorative elements. The largest hall is even equipped with a real fireplace. If desired, guests can chooseVIP-zone, it is located in the hall on the second floor. The wine library gives it a special charm. Visitors also really like the winter garden and outdoor veranda, as they can see various plants and flowers.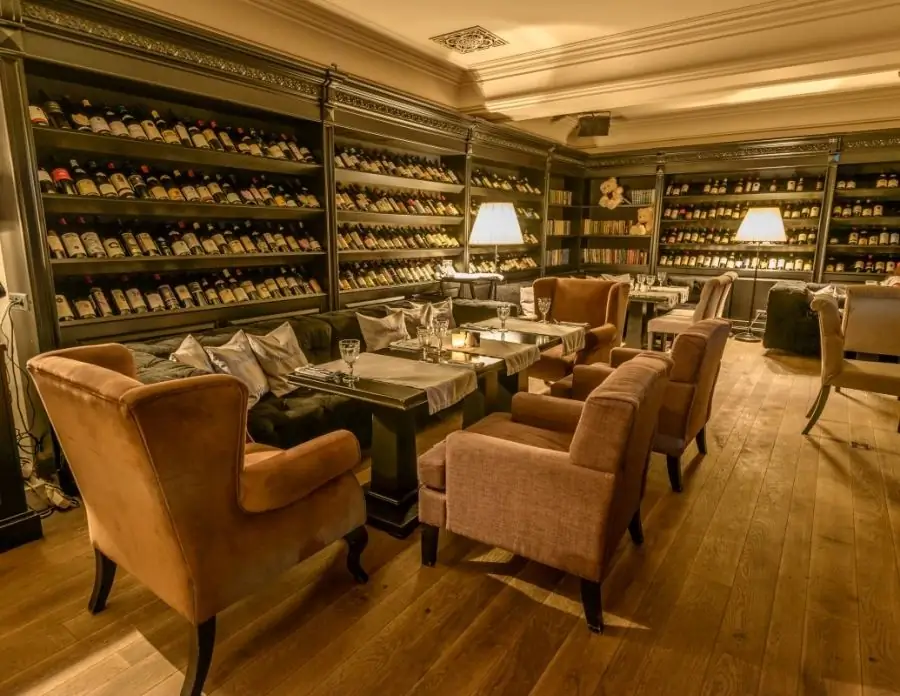 Restaurant "Park Kultury" in Rostov has an excellent menu, which includes many dishes of Italian, Japanese and French cuisine. In addition to the classics, chefs offer to try real delights. The institution's rolls are famous throughout the city.
Very popular seasonal menu. Guests will be offered to taste delicious dishes with mushrooms. In the summer, they can order a roast with chanterelles. And with the onset of autumn, try porcini mushrooms in a completely original dish. The average check per person is from 1500 rubles.
A separate bonus for guests is premium class karaoke. The karaoke room called "Gelsomino Cafe" always attracts a lot of visitors. Here everything is made to look like a real castle, you can see bookcases, massive curtains. The space is great for parties and music events. Guests can try their vocal skills, as well as listen to invited artists. Groups from Russia and other countries regularly perform within the walls of the institution.
Address
Institution "Park Kultury" (Rostov) is located at: per. Semashko, 51. It is not difficult to find a restaurant, as there is a large green area next to it. Many citizens are well aware of the Gorky Park. The nearest stop is called "Semashko Lane". Before her comes the nexttransport:
Trolleybuses No. 1, 2, 22.
Buses 3, 3a, 7, 67, 70, 80, 88, 98.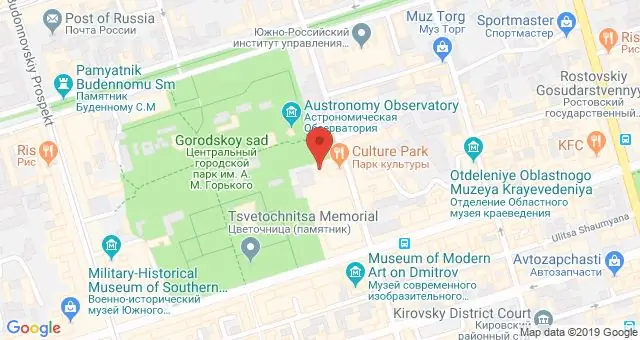 Working hours
The restaurant is open every day. You can visit the "Park of Culture" (Rostov) from 12.00 to 6.00 in the morning.
Additional features
The establishment is regularly used for banquets and various celebrations. Guests can choose the most suitable hall to rent it. Many newlyweds choose this restaurant for their important holiday. They like a good menu, as well as original design. "Park Kultury" (Rostov) allows you to hold a chic event at any time of the year. A summer terrace is available for visitors in summer, and in cold weather they can choose a winter garden. You can celebrate the celebration all night, as the doors close only at 6 am.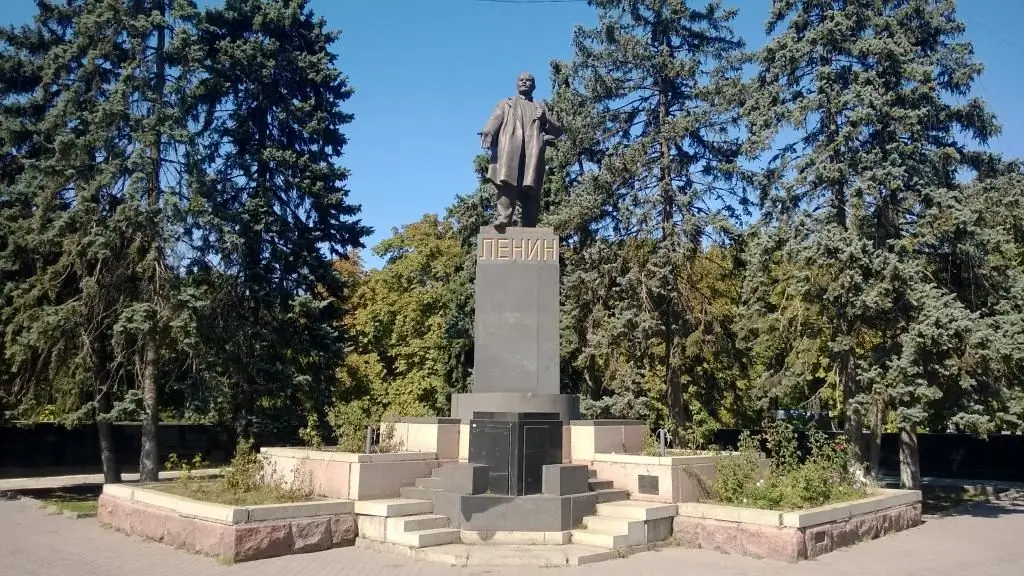 The restaurant also welcomes small visitors with their parents. Children's chairs are specially prepared for them.
Guests can combine their free time with a pleasant walk. After all, the park of culture and recreation in Rostov is located very close. In the fresh air there is always a good appetite, so the townspeople often go to the restaurant. Guests of the city also do not forget to take a walk in the park and stop by for a bite to eat.
The institution is very popular with them. Nearby are also: an observatory, several museums and monuments.
Popular topic