Table of contents: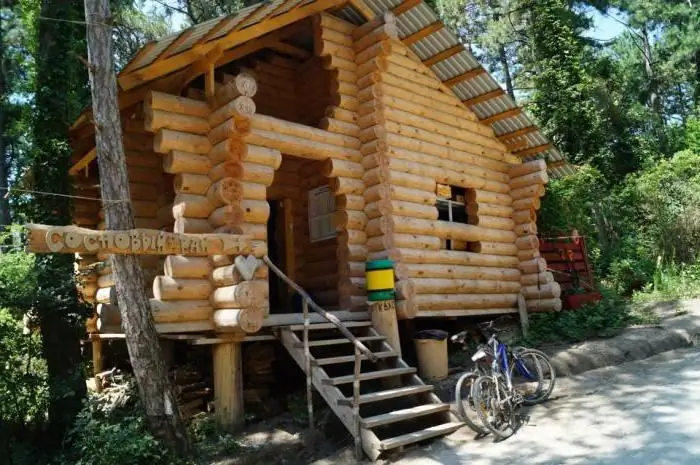 "Nazarova Dacha" is known to the inhabitants as the best campsite in the Krasnodar Territory. Many residents of nearby settlements like to come here on vacation. Camping "Nazarova Dacha" is located on the western side of the village of Arkhipo-Osipovka.
Location
Camping "Nazarova Dacha" settled on a steep sea coast in a pine-juniper forest, in the possession of the Arkhipo-Osipovsky forestry. The enclave is large and its territory is not fenced. The air is clean, there are squirrel thieves in the undergrowth, so leaving things unattended is highly imprudent, and raccoons can join the table in the evenings, and if the owners are absent, they can be left without dinner.
The main problem of waste disposal and cleanliness is completely absent, as the owners took care of the daily cleaning of the territory.
Sloping coastline, pebble beach. The water in the bay is the cleanest, but there are some minor inconveniences: at the bottom near the shore there are large boulders that interfere with swimming.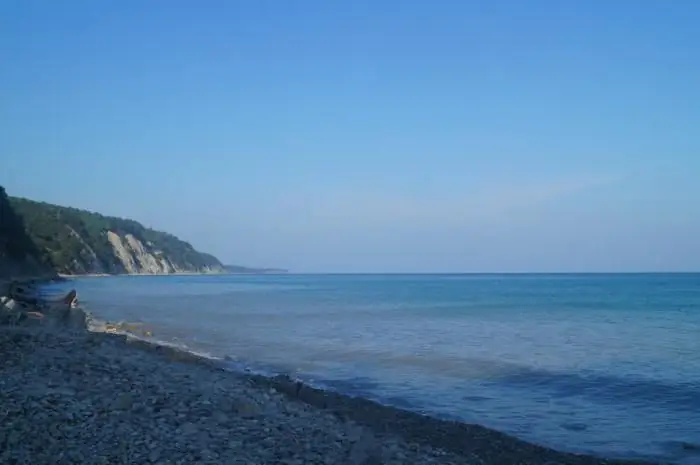 According to the owners, during an intensive influx of tourists, about 150 cars can be accommodated in the camp. Nazarova Dacha is a very popular place. And the thing is that it is removed from the freeway.
"Nazarovadacha", Arkhipo-Osipovka
Most tourists stay in tents, but there is also a trailer room, which is rented out to vacationers. Arkhipo-Osipovka village is about an hour at a walking pace, there are food and department stores and small markets.
The path from the Vulan River to the "Nazarova Dacha" is very winding and has a couple of steep ascents and descents. Therefore, in the rain, cars with low ground clearance may have problems leaving the campsite. There are also sections where it is very problematic for oncoming cars to pass.
Amenities
On the territory of the camping "Nazarova Dacha" there is a shower, hot water that is supplied from a spring and heated by a boiler, toilets, a cafe with beautiful sea views, where ice cream, homemade pies and cold beer are always present. The museum of carved wooden figures "Lukomoshkino" is located here, which is constantly updated with new exhibits. The campsite also has barbecue facilities, a tennis table, and a mud bath and a pool with fish in the summer. Another entertainment for camping visitors is a small extreme park with a zip line.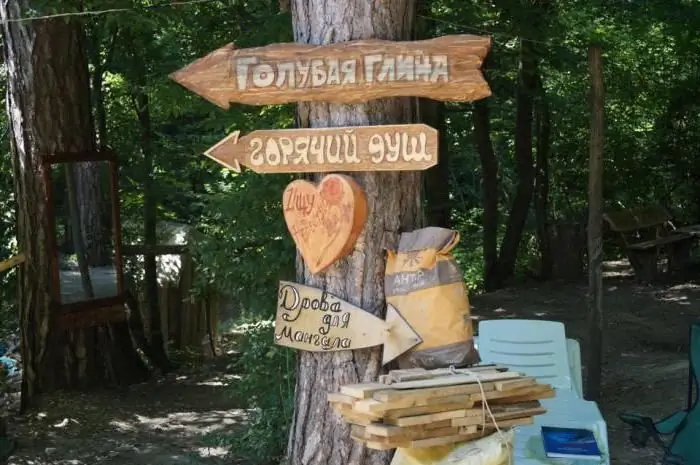 Camping Benefits
According to camp staff, prices do not fluctuate depending on the tourist season and are the same throughout the year.
There is no lighting on the territory, but the owners are ready to assist in recharging the guests' gadgets and mobile devices. This holiday is ideal for those who need privacy and peace.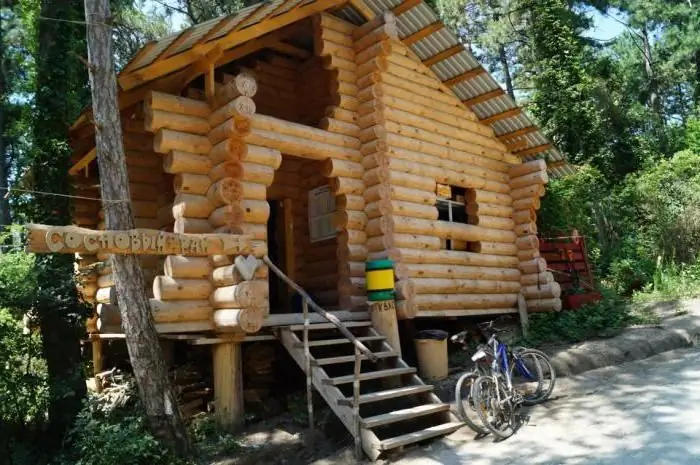 Here it is not surprising to meet squirrels who, feeling at ease, can come to dinner, you can also see raccoons who will give you their attention. Given that most of the campsite is covered with forest, you can see a lot of birds and enjoy the singing of cicadas, which will improve your mood and inspire you for the whole day. Another advantage is the absence of mosquitoes, which makes the rest truly unforgettable. Beautiful landscapes, azure water, the possibility of unity with nature. What else is needed for a quality holiday, closely intertwined with comfort?!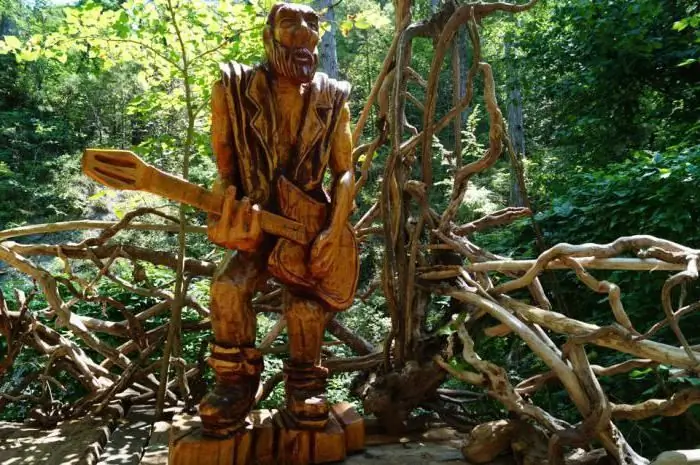 Camping "Nazarova Dacha" is an interesting place, historical in its way. Once, before the revolution, here was the estate of Dr. Nazarov. Apparently, in those days, doctors were more valued and could afford to build estates. But the Reds came, and not a brick remained of the estate, only the name remained.
Interesting attraction
Halfway to the "Nazarova Dacha" there are rare remains of a Roman tower! And although this land was never part of the Roman Empire, part of the tower was preserved. And why is it called Roman? Yes, because it displays a complete resemblance to the Roman watchtowers. Two floors are built of stone, which show the characteristic Roman masonry, and one is made of wood.
Such conclusions were made by scientists from all over the world who visited this place when the tower was first discovered. In addition, during the excavations, a lot of evidence was foundpeople staying here. And the question of whether they were Romans or other tribes may be the subject of violent fantasies.
There are things from different eras nearby, found during excavations of the tower at different levels. This suggests that there have always been people here.
Why is there such a performance? It is difficult to give a definite answer. Although this may follow from the fact that it is assumed that the port was founded in Arkhipo-Osipovka in ancient times. And the coastal waters of Nazarova Dacha are the only place in the area where it is possible to get out of the sea to the shore.
And the tower is built on a hill, which allows you to monitor the entire water area of the bay. If you indulge a little in thought, you can imagine on these slopes vineyards grown by smugglers, vegetable gardens cultivated by their families. Perhaps there was a variety of game, as evidenced by the remains of animals found here.
"Nazarova Dacha". Reviews
Reviews from visitors are very diverse: there are both admiring ones, and it comes to very negative ones.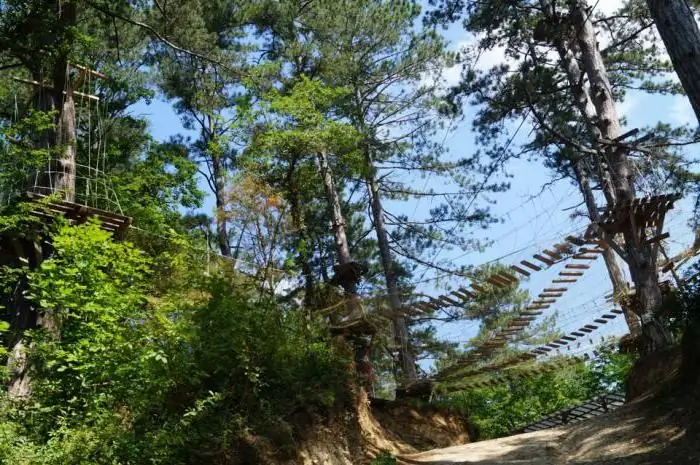 Nazarova Dacha is the most magnificent and beautiful place! It will be difficult to find something more beautiful! Autocamping "Nazarova Dacha" boasts several cafes with beautiful views of the sea bay, where you can stop thinking for a long time and order a set lunch. It is also a must to visit boat trips and fishing and much more.
Tourists claim that there is hardly at least one person who will not be surprised and left indifferent by this place. And soHowever, all people are different. Someone prefers Spartan conditions and unity with nature, while someone is quite conservative and wants to enjoy all the conditions of civilization.
Therefore, you don't need to go at random, first you need to decide for yourself the dilemma - what do you like best, and then choose a place to stay. And the owners and staff, we hope, will do everything to make the rest unforgettable! Tourists consider them sympathetic, kind and wise people. And wish you success, prosperity and as few natural disasters as possible.
Some people share their impressions of their vacation at Nazarova Dacha. They have been preferring this quiet and beautiful place to others for several years. They collect food, an air mattress, a tent, in general, everything they need, and go to the tenant of this place, Sergei Arkadyevich.
Tourists believe that in this campsite the owners have taken care of everything necessary for a holiday, and if something does not suit you and you prefer the benefits of civilization, then you should go to a travel agency to buy tickets to noisy hotels.
Recommended: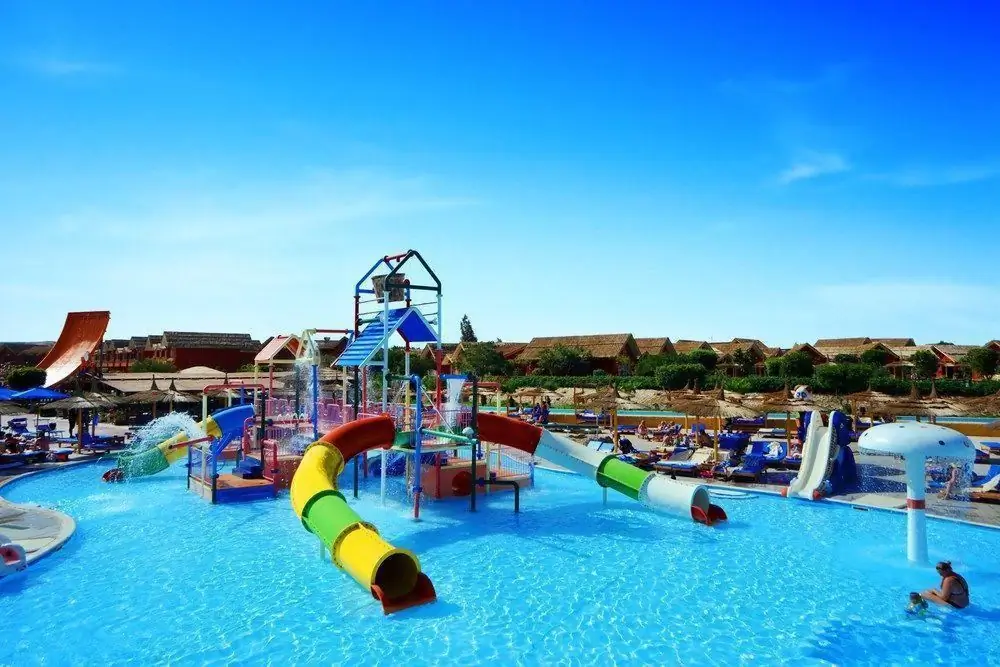 Egypt enjoys continued popularity among lovers of sea and beach holidays. One of the most famous resorts in the country is Hurghada. If you are planning a vacation on the coast of Egypt, you should pay attention to the Jungle Aquapark hotel. The beautiful complex will become an unforgettable place for a family holiday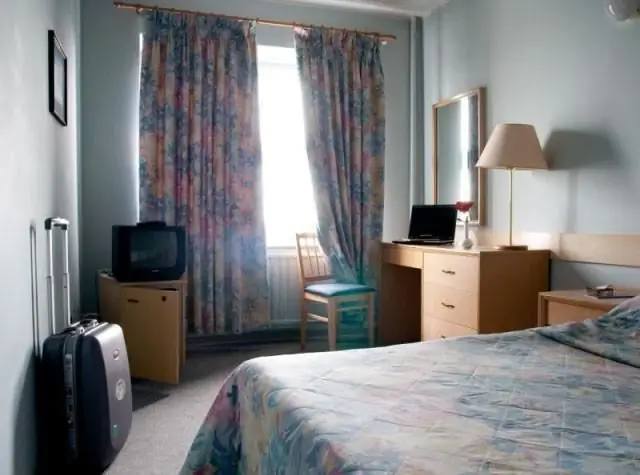 Okhtinskaya Hotel is ready to offer you exactly what you are looking for. It has everything: a good location, comfortable rooms, a full list of necessary services and amenities, friendly staff, and the charm of the legendary, famous and famous city on the Neva for many centuries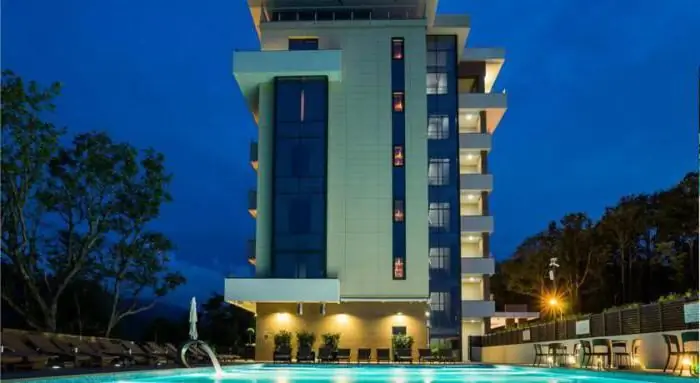 The Nebug Heliopark hotel complex is the only first-class hotel near Tuapse. It offers an amazing panorama of the Black Sea coast. The hotel is ideal for children

When visiting the capital of Russia, many people have a question about where to settle. It cannot be answered unequivocally. Here financial opportunities and personal preferences play an important role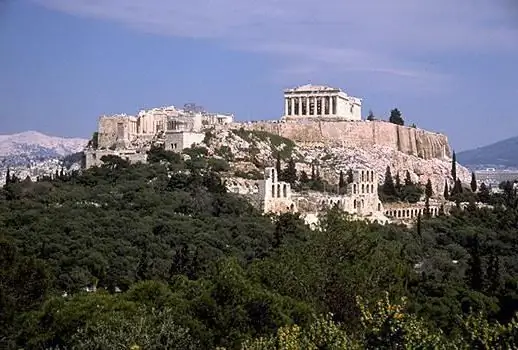 An amazing country is Greece. Reviews of tourists coming here from all over the world, invariably remain enthusiastic. We invite you to get acquainted with the main attractions of this country