Table of contents: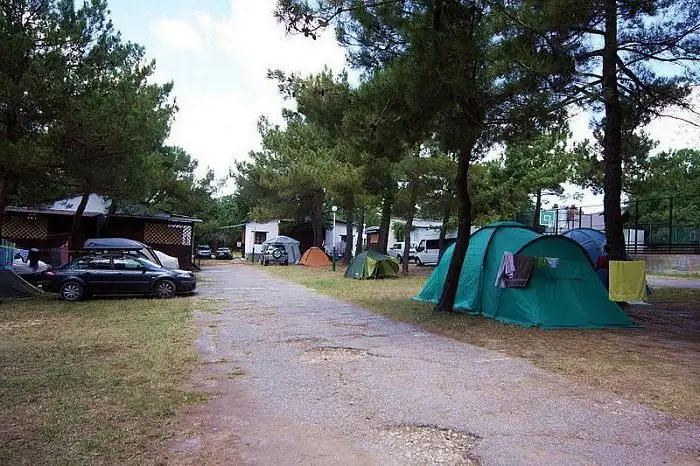 Camping as a type of recreation is quite common in the US, where it actually originated. On American soil, independent tourism began its development more than 70 years ago, when private cars with vans that looked like small houses began to travel around the country. For stops and h alts, specially organized areas were used. The word "camping" means living outside the city in a tent or caravan.
In Russia, this word was used not so long ago, mostly vacationers and tourists rested "savages", and there were not so many organized sites. But also with tents and cars.
Camping "Arion" in Divnomorskoe
Demand creates supply, and now in many areas of our country, especially on the Black Sea coast, specially designated glades have appeared for both hikers and those who prefer traveling by car.
One of those placesis located near the resort town of Gelendzhik in the village of Divnomorskoye. Here are fabulously beautiful places, relict pines grow around, squirrels run, birds sing. Many vacationers believe that the smell of pine needles and sea air is good for he alth.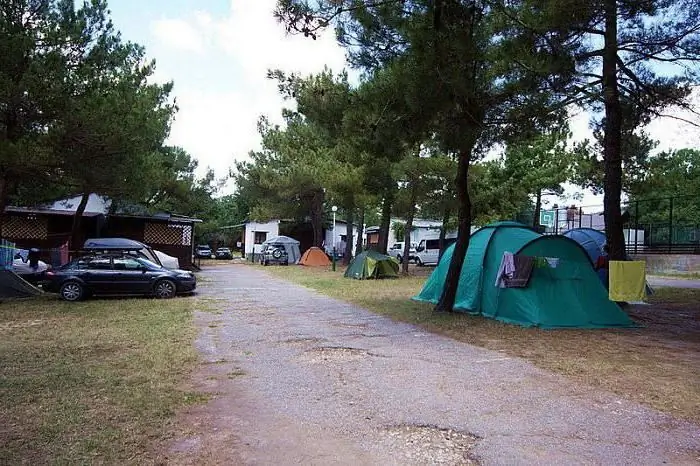 Pitsunda pine is unique, it can cure asthma and many diseases associated with the bronchi and lungs. This air is especially useful for children and those who live in northern latitudes and often suffer from colds.
Besides, living in a pine forest sets you in a romantic mood, creates a unique atmosphere of comfort and peace.
Relax from the hustle and bustle of the metropolis
There is a clearing for tents on the camping site "Arion" in Divnomorskoye. Those who prefer to sleep outdoors in a tent and rest from dusty and noisy megacities stop here. Not far from the clearing there is parking for cars and even for buses.
The cost of such a holiday is one of the lowest. So, living in your tent will cost 150-170 rubles per day, depending on the season. If you come by car, there is a place for it in the parking lot with a payment of 100 rubles per day. For large groups arriving by bus, the cost is higher - 250 rubles.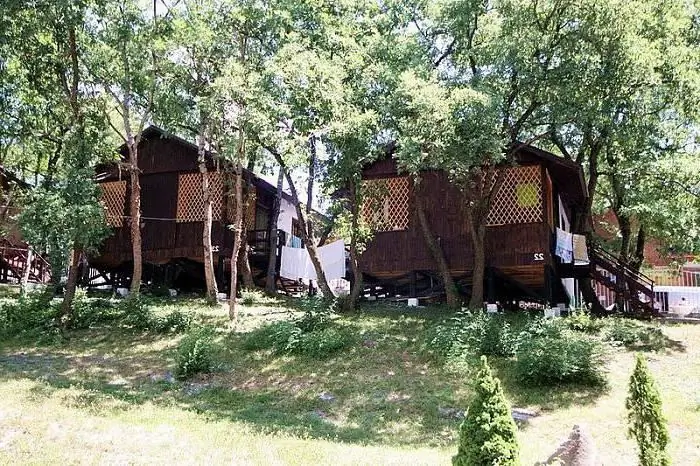 Families, large companies, groups often rest at the Arion campsite in Divnomorskoye. Leaving the tent and things and going on an excursion, you can not worry about their safety. The territory has its own security service,which operates around the clock. There is round-the-clock surveillance. Valuables are recommended to be left in the safe at the administration.
Sea, sun, beach
And the main place to visit, of course, is the sea. It is located just a twenty-minute walk from the camping "Arion" in Divnomorskoye. Here is a beach of small pebbles, a convenient descent to the sea. Along the way, you can look into shops, cafes or a souvenir shop. Trips to the sea can be diversified with activities of interest.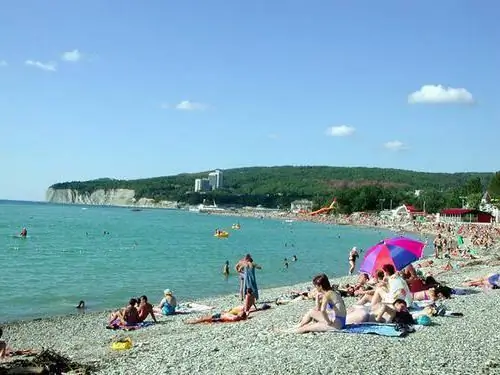 First of all, these are sports games. On the territory of the camping "Arion" in Divnomorskoye there are volleyball, basketball and table tennis courts. Children, small and older, will be able to run and play in plenty in the children's town, which is located near the sports grounds. A lot of kids come here, it's always noisy and fun.
Houses, cottages and fragrant tea on the veranda
For those who are not yet ready to give up the usual benefits of civilization, small houses and comfortable cottages for 2, 3 and 4 people have been built. Depending on the price category, the buildings have a toilet room, a refrigerator, air conditioning, dishes, a split system.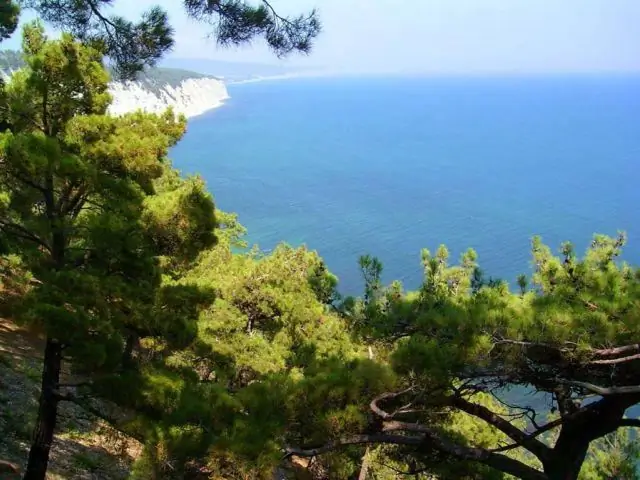 There is an economy option for 2 people without a kitchen. Depending on the availability of amenities in the room, the cost of living varies from 250 to 400 rubles per person per day.
Given some spartan surroundings, prices at Arion camping inMany of the guests consider Divnomorsky to be quite democratic.
Some standard and deluxe cottages have verandas where you can treat yourself to fragrant herbal tea on a summer evening. Such a vacation will cost about 650-800 rubles. Each additional seat (chair-bed or sofa) will cost 500 rubles.
Delicious lunch and picnic
In the description of the camping "Arion" in Divnomorskoye and reviews, there is often a mention of a dining room. Welcoming and friendly cooks try to please every vacationer. Unusually delicious soups, fragrant cereals, light side dishes are served in large portions. You can eat them here or take them with you.
The houses for living form a circle, in the center of which there is a picnic area. And the southern setting sun beckons you to relax on the benches near the barbecues and taste the freshly cooked shish kebab. There is also a kitchenette with a gas stove.
Many vacationers come to "Arion" every year, noting the comprehensive development of the campsite, its improvement and a good combination of price and quality.
Recommended: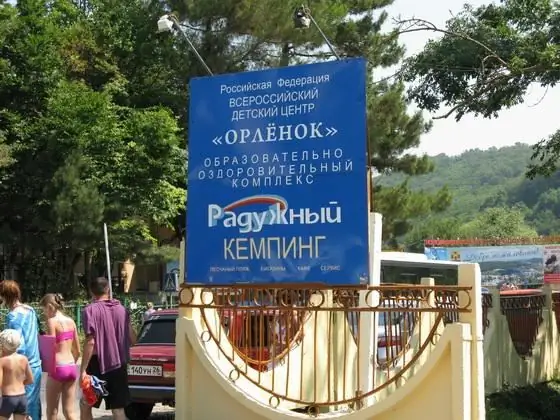 For a family holiday by the sea, the Raduzhny campsite in Novomikhailovsky is perfect. Plenty of entertainment for both kids and adults for a modest fee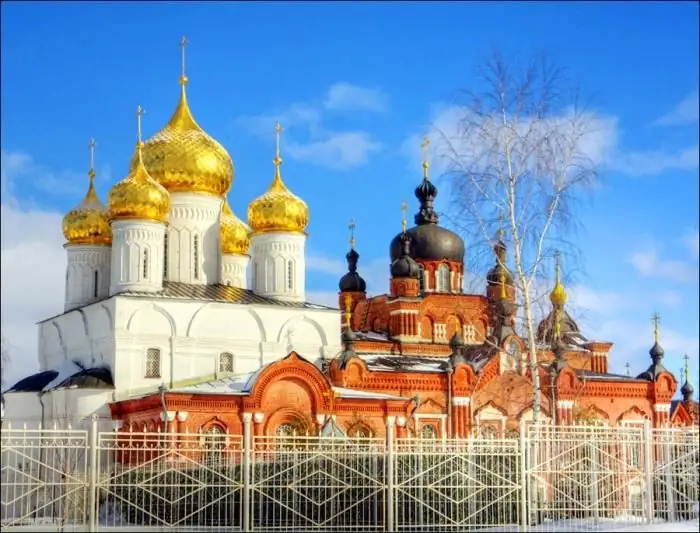 Kostroma is replete with ancient monuments of Russian wooden architecture. The river bed divides the city into two parts. The banks are connected by an openwork bridge. Shipping opens on the Volga in summer. Pleasure boats float on its waters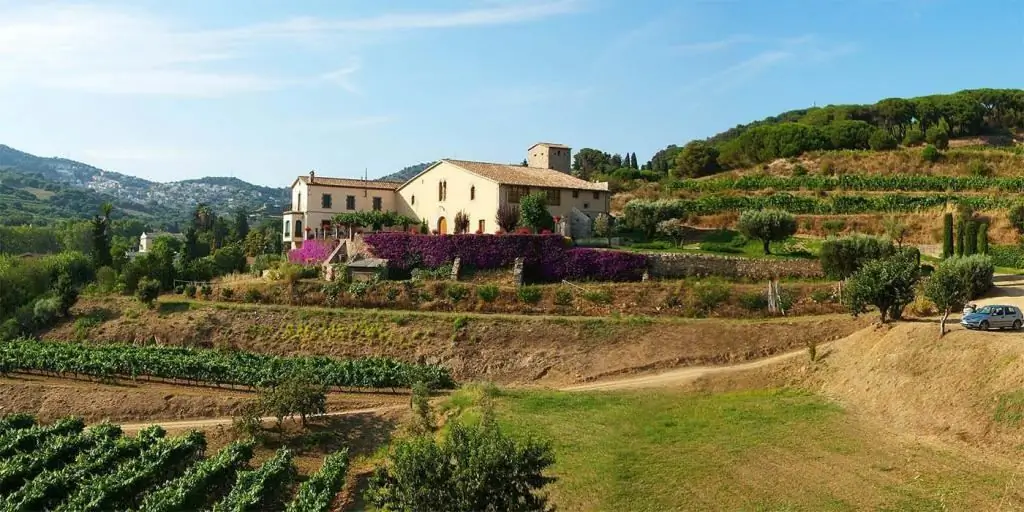 The charming capital of Catalonia is a true tourist paradise. One of the most impressive places in Europe remains forever in the hearts of admiring tourists. Romantic, daring, headstrong, Barcelona is a holiday city with a great vibe. However, the suburbs, located a few hours away, are of great interest to travelers seeking to get to know as many sights as possible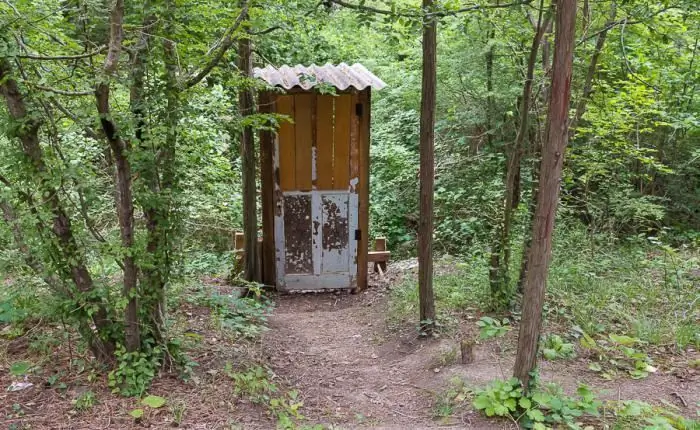 If you want unity with nature, a cheap vacation on the Black Sea coast, if you are comfortable sleeping in a tent and you are a romantic, then Pine Paradise will be an ideal place for spending a summer vacation. This campsite is located in the Krasnodar Territory, near the resort town of Arkhipo-Osipovka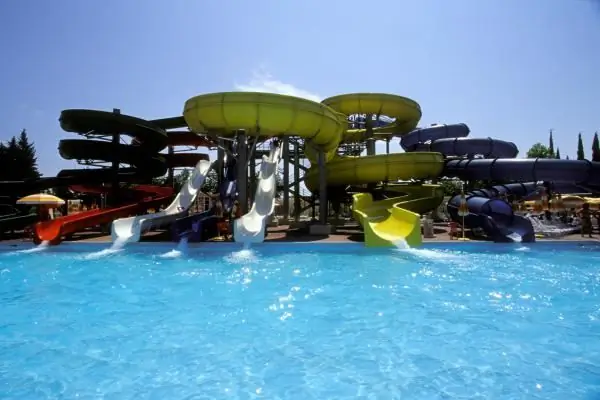 Today, Adler is the front facade of the entire Black Sea coast of Russia, a practically exemplary city built almost from scratch for the 2014 Winter Olympics. Of course, we are not talking about old areas that have undergone minimal changes. Tourist interest in Adler has increased many times after the end of the competition, although it did not suffer from a lack of tourists before