Table of contents: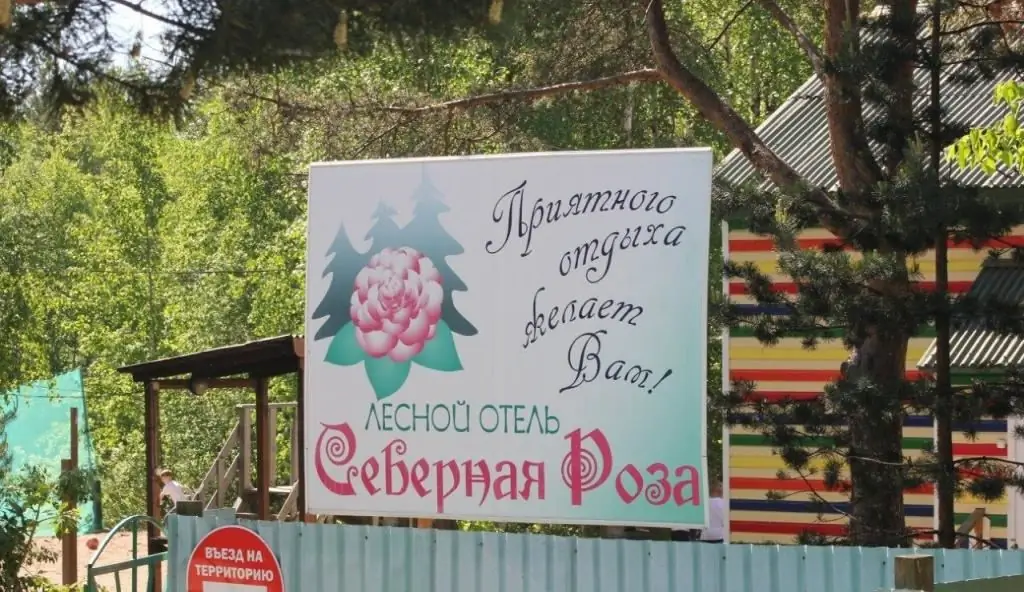 It often happens that we devote ourselves completely to work, study and forget to rest. Over time, strength and enthusiasm begin to disappear. But without rest, we cannot be as productive and active as possible. Therefore, it is necessary to allocate time for quality rest. Give up smartphones, the Internet and stay in a quiet and peaceful place.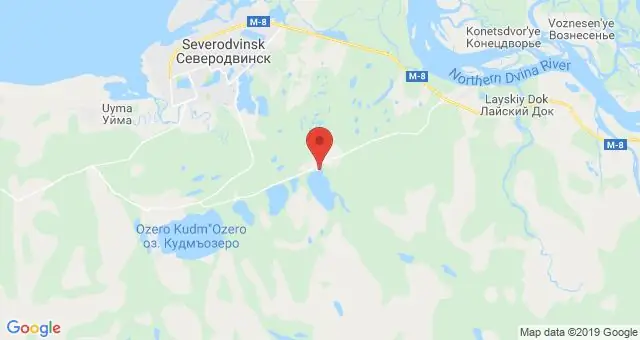 Recreation center "Northern Rose" in Severodvinsk
The recreation center is located on the banks of the river. Distance from noisy cities helps to truly relax and enjoy a countryside holiday.
In this picturesque place you can have a good time with family and friends. The database is designed for companies of any size. There is no fuss here, all conditions have been created so that you can be distracted from work or study for a while.
The administration of the recreation center "Northern Rose" (Severodvinsk) is ready to help organize any festive event. It will be a great solution to spend a birthday, wedding or corporate party in this place.
On the very territory of the basethere are Russian-style bathhouses, gazebos, a sports/children's playground, a barbecue area and three cottages. Parking for private cars is provided for your convenience.
On the territory of the hotel you can not worry about security. The base is fenced, and at night it is guarded by a watchman, during the day there is always an administrator here.
Number of places to stay
Recreation center "Northern Rose" in Severodvinsk provides 3 spacious cottages. Each has a kitchen and shower room.
The number of beds in the house number 1 - up to thirty. In houses number 2 and number 3 - similarly. All houses are heated.
On the territory there is a spacious heated gazebo, the capacity of which is more than 45 people. The perfect solution to spend your evening here with friends.
Meals are not provided. Each house has all kitchen utensils. You will find dishes, a refrigerator, an electric kettle, a microwave and a stove. You have the opportunity to make a delicious barbecue. All cooking utensils are on the base.
Infrastructure
On the territory there are 3 cottages, several outdoor gazebos, a large heated gazebo, two bathhouses overlooking the Koroda River, a sports/children's playground.
Photo of the recreation center "Northern Rose" can be seen below. Cottages look modern and bright.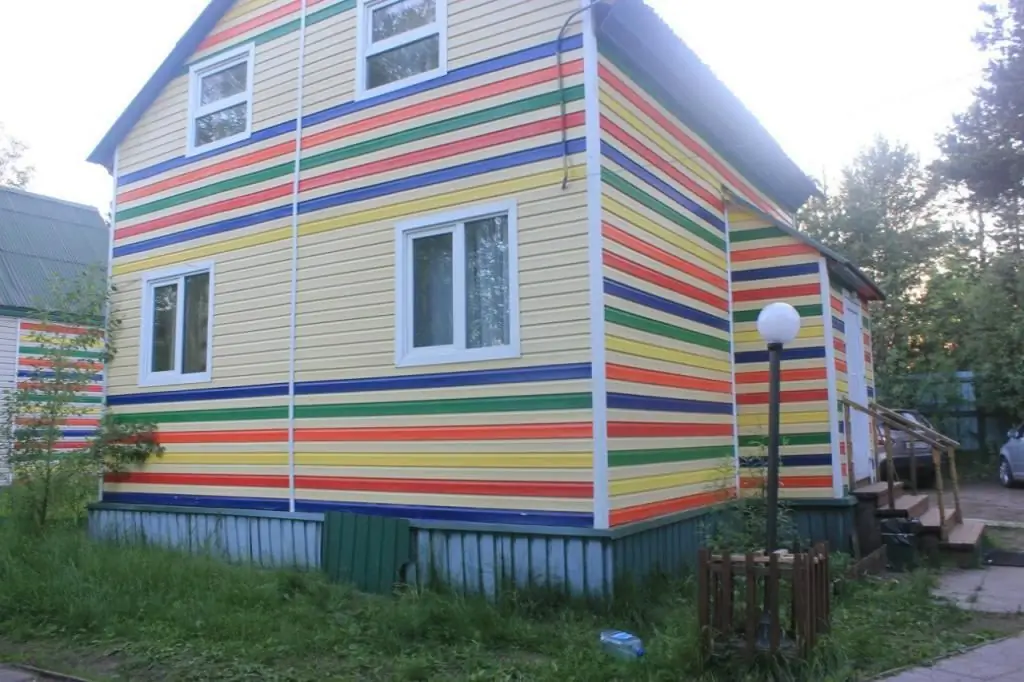 The houses are cozy and warm. The atmosphere helps to feel a real country holiday.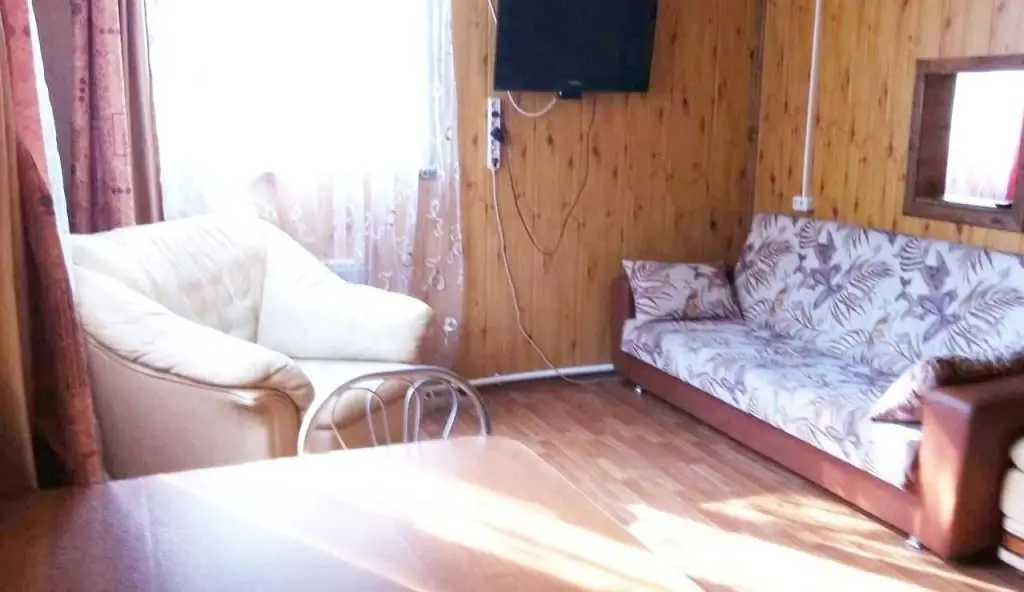 Bath and gazebo onthe territory of the forest hotel is conducive to a relaxing holiday.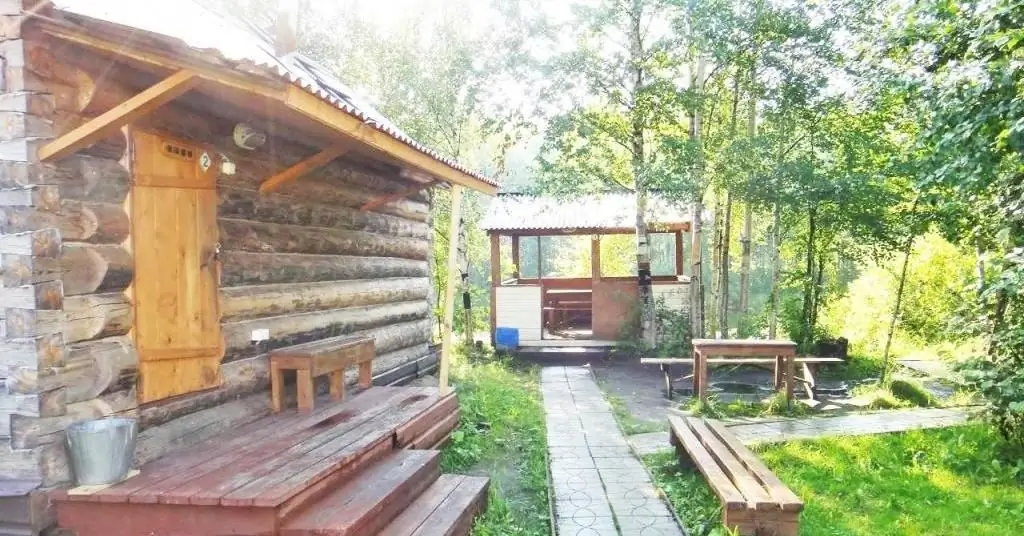 Features of accommodation and payment
It is strictly forbidden to import animals. Smoking is not allowed in cottages, saunas and pavilions (there is a special place for smokers on the veranda).
Check at the recreation center "Northern Rose" (Severodvinsk) at two o'clock in the afternoon. Departure at 1pm.
At the conclusion of the contract, 3,000 rubles are charged as a deposit.
Reservations can only be canceled free of charge up to 40 days prior to arrival date. Otherwise, the received prepayment is not returned.
Payment can be made by cash or bank transfer.
Reviews about the recreation center "Northern Rose"
Guests of the recreation center never cease to admire this place. Thanks to the beautiful scenery, peaceful environment and unobtrusive service, you can truly enjoy your weekends or holidays. You always want to come back here.
This base is great for anyone who loves Russian nature, barbecue and bath. Away from the city, you can forget about all the affairs and make time for yourself.
Recommended: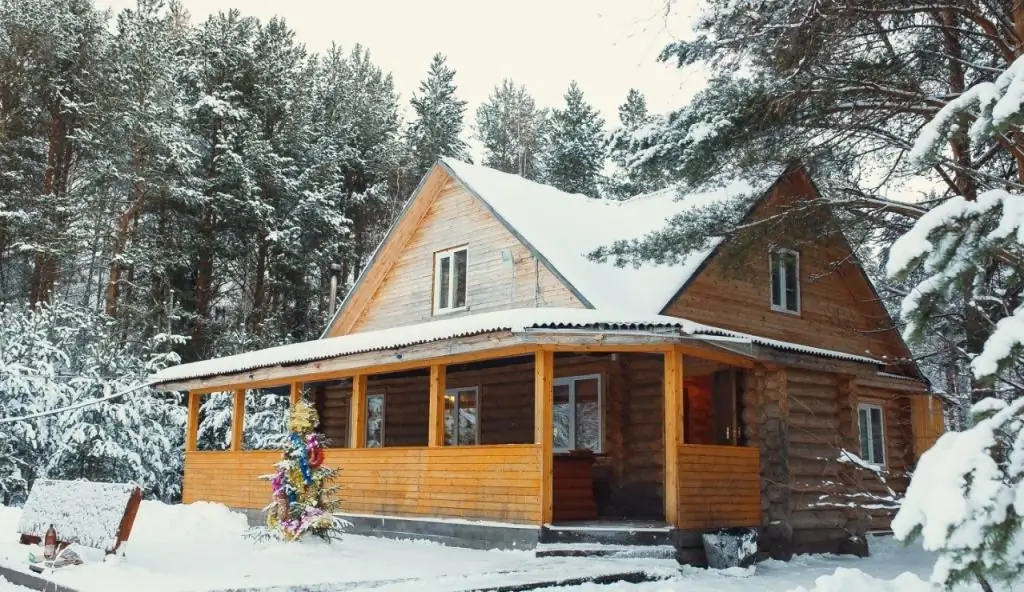 If you want to change the situation, recuperate after a busy day or just spend time with your friends, the recreation center "Polyana" in Severodvinsk is waiting for you. Here you can escape with your loved one or relax with your family with children. If you want to have a good time away from the city, this is the place for you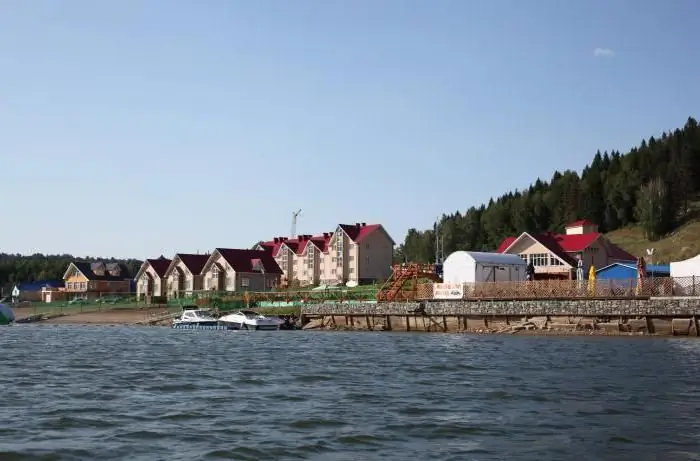 Pavlovsky Park (Ufa), open all year round, is a place where people tired of problems are fueled by energy, distracted from everyday routine and learn all the delights of relaxation. Let's take a look at all this in more detail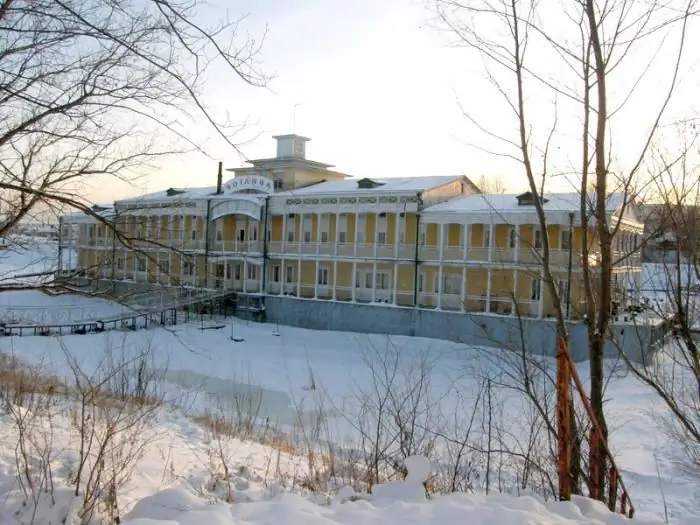 If you want to spend your vacation in a picturesque Russian corner on the banks of the Volga, pay attention to one wonderful place. It will be not only unforgettable, but also quite a budget holiday in Samara. The recreation centers of this city offer excellent service at affordable prices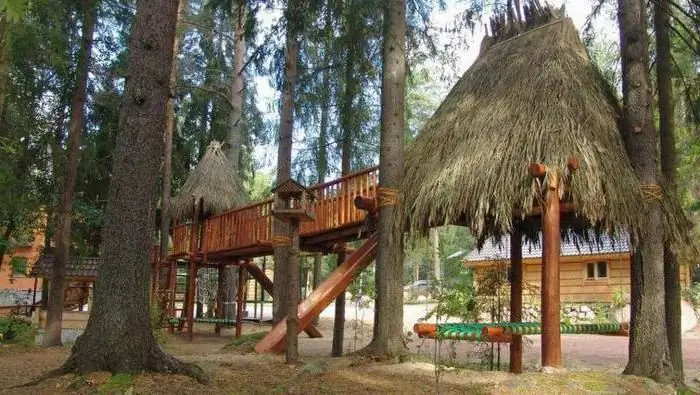 Karelian-Finnish myths tell about a fabulous forest state called Tapiola. The ruler of this country, Tapio, is a forest god with a gray beard who patronizes hunters. The recreation center "Tapiola" is called this magical toponym. Guards - the village where it is located. The surroundings of Guards are really fabulous. Lake Lesnoye is framed by picturesque rocky shores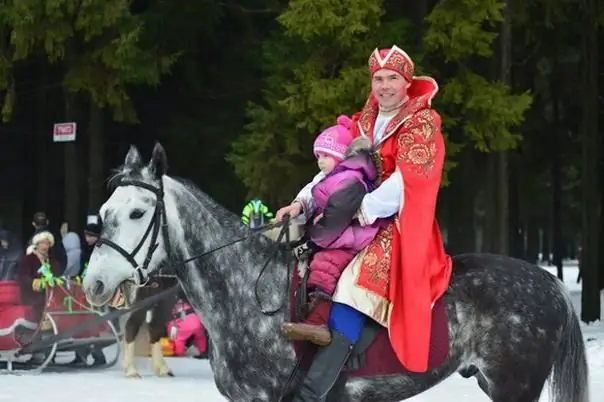 The sports and tourist complex "Poroshino" in the suburbs of Kirov offers visitors skiing, cycling, horseback riding routes, gazebos and barbecue grills. A large play complex for children allows you to leave the child there for several hours