Table of contents: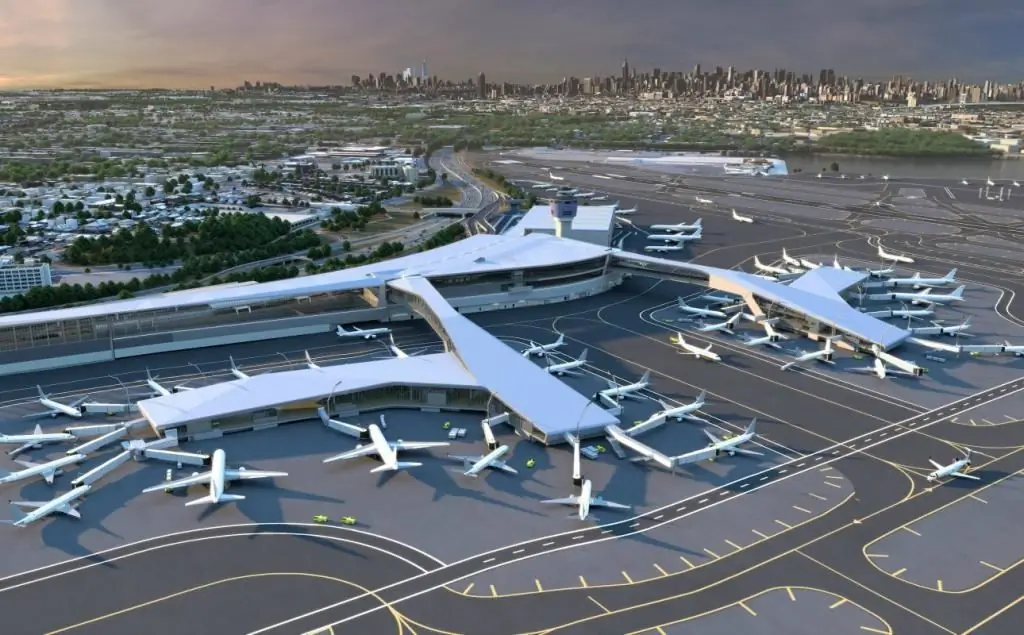 LaGuardia Airport is an international airport located in New York, USA. It is the smallest of the city's three largest airports. With rather limited space (there are only two runways), it can accommodate quite a lot of people. It served about 2.5 million passengers in December 2017.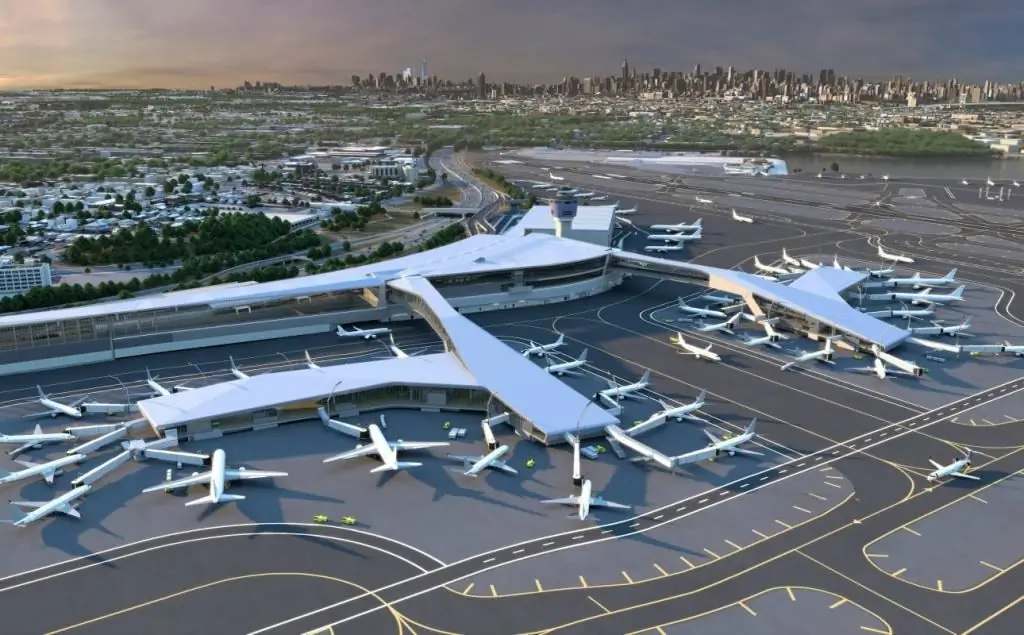 About the airport
The terminal was opened in 1939 and is operated by the Port Authority of New York and New Jersey, which has been an operator since 1947 under a lease. The 2004 agreement ensured the operation of the terminal until 2050.
LaGuardia Airport in New York is located in East Elmhurst, Queens, 13 km from Manhattan.
It has 4 terminals: Terminal A (Maritime Air Terminal), Terminal B (Central Terminal), and Terminals C and D. The Central Terminal has four wings labeled A to D.
About a dozen airlines operate in LaGuardia, the most significant carriersare Delta and American Airlines.
The map of LaGuardia Airport is shown in the photo below. It will not be difficult to find the right terminal with it.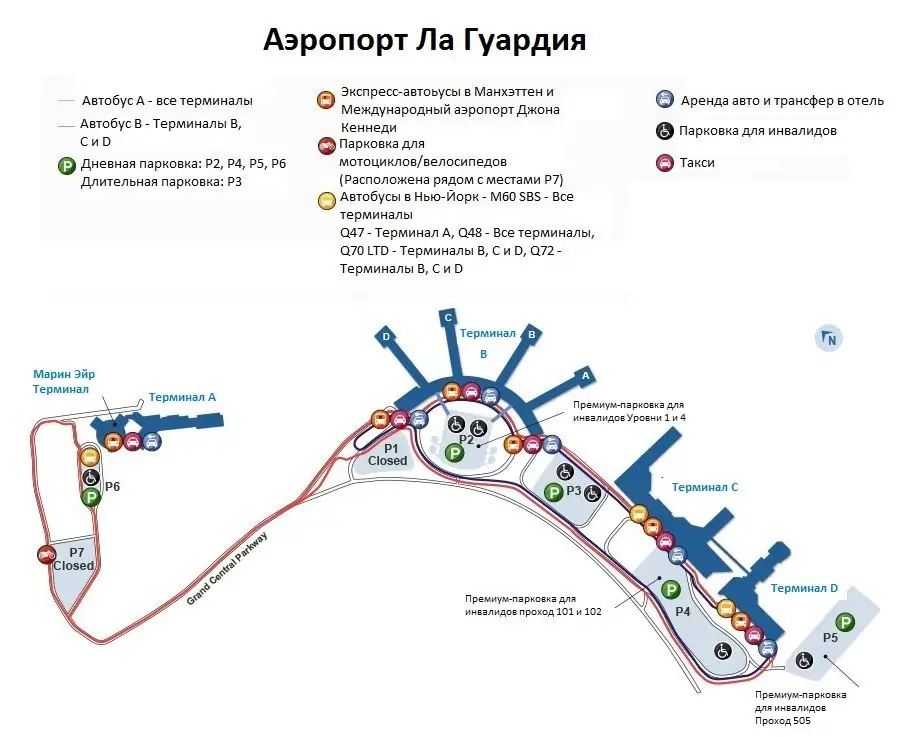 LaGuardia Airport: how to get there by public transport
LaGuardia is the only one of the three major airports in New York where there is no rail service at all. The only public transport available is the bus.
While some first-time visitors to New York may be a bit confused, the MTA's public transportation system is one of the best in the world, offering a network of buses and taxis to attract tourists and residents alike.
LaGuardia Airport is served by the M60 and Q70 bus routes, both of which are Select Bus Service lines (must pay before boarding). The M60 starts at Broadway and 106th Street in Manhattan, linking to several subway and commuter rail lines. The Q70, launched in 2016, begins its route at Woodside and offers connections to the E, F, M, R, and 7 trains, as well as the Long Island Railroad. This is one of the easiest ways to travel cheaply to and from LaGuardia. Bus and metro fares are 184 rubles ($2.75) per trip as of May 2018.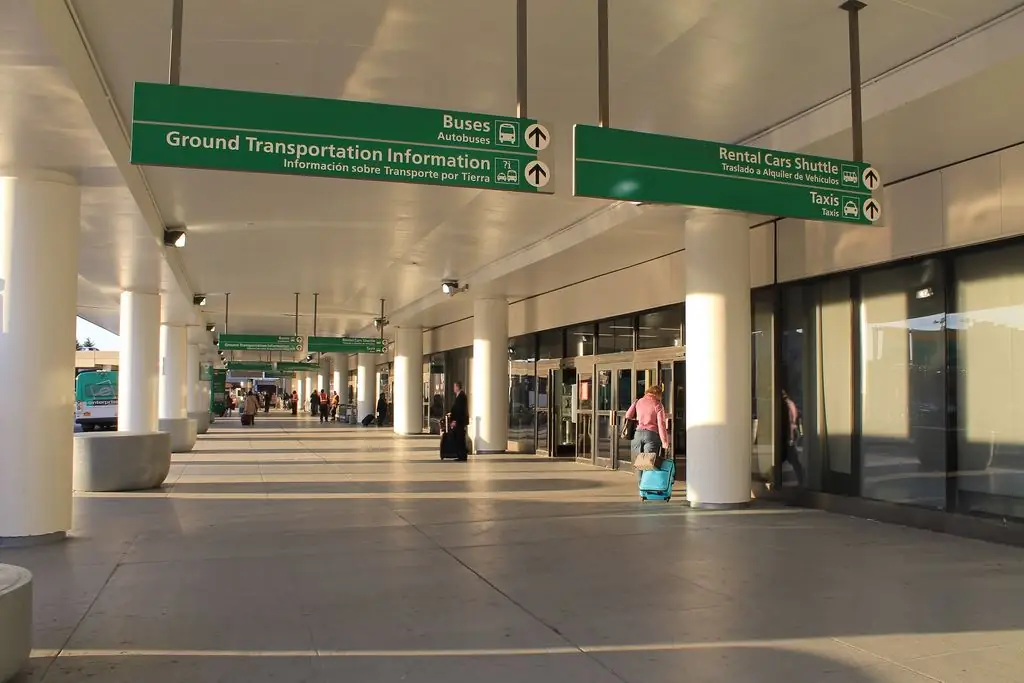 There are 3 other Queens bus lines that serve the airport: Q72 runs through Elmhurst and Rego Park, and Q48 runs through Corona and Flushing. Both go to service terminals B, C and D. Q47 passes throughGlendale and Jackson Heights, but only serves Terminal A.
How to get there by private transport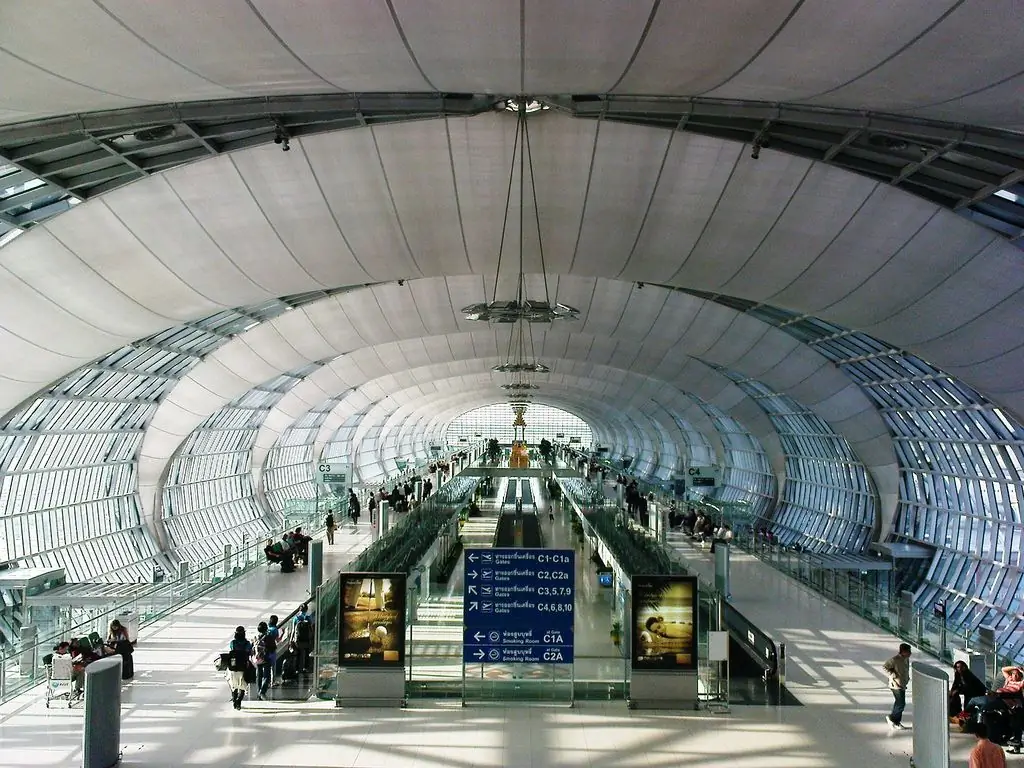 You can also take a yellow taxi or use sharing apps like Uber, Juno or Lyft. To take a taxi from the airport, you should exit the terminal and look for a taxi sign where you can queue up to get on board. The Lyft, Uber, and Juno apps also connect riders with drivers within minutes, so you can hail a taxi while you collect your luggage. Private cars and taxis are likely to cost more than sharing apps.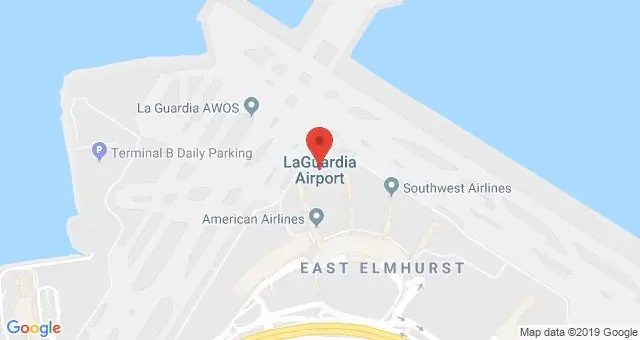 In addition, several companies offer private transfers to and from Manhattan. Go Airlink NYC offers shared transfers from LaGuardia Airport 24 hours a day, while NYC Airporter is the official bus service to three New York airports. This company operates from Penn Station, Port Authority Bus Terminal, Grand Central Terminal, and Newark Airport.
If passengers need to leave their car at LaGuardia, there are also several options. Short-term parking is available if you need to meet or see someone at the airport, while long-term parking is available if you need to leave your car overnight or longer.
Where to stay
LaGuardia is also the only one of the three airports in the city where there are no hotels. There are several hotels located on the other side of Grand Central Parkway, but they are notthe most convenient for those who want to visit the rest of the city.
The best place to stay is along one of the metro lines that connect to the M60 or Q70 bus routes. There are many hotels around Queensboro Plaza, including the Hilton Garden Inn, Courtyard by Marriott, Nevsa Hotel, and Giorgio Hotel, which are priced below 6,700 rubles ($100) per night. There are also boutique hotels in the area, such as the Boro Hotel, which has an industrial vibe and rooms start at 10,000 rubles ($150) per night.
Manhattan midtown hotels are easily accessible from LaGuardia Airport by train 7 and bus Q70. It recommends the CitizenM New York Times Hotel as an inexpensive option (room rates start at 10,000 rubles ($150) per night) and the Knickerbocker, located near Times Square. Metro stops are usually located near more expensive and luxurious hotels.
Where to eat
In recent years, the number of establishments at the airport has increased, but they are still few. For example, there are only two cafes in the Marine Air Terminal. Here are some of the best restaurants around the airport:
"Biergarten". This is a bar with an extensive selection of beers handpicked by Brooklyn Brewery brewer Garrett Oliver. It also serves German sandwiches and snacks. This is probably the best place to stay based on reviews at LaGuardia Airport and the food is surprisingly good. Location: Terminal C, Food Court Security Post
Bisoux. As part of a stellar culinary projectDelta in Terminal D Riad Nasr and Lee Hanson opened this Provençal bistro a few years ago. Croque-monsieur and croque-madame are among the gourmet menu items that can be ordered here. Location: Terminal D, Security Post, Gate D10.
Cotto. This trattoria was opened in collaboration with celebrity chef Michael White. It serves appetizers, panini, pasta and pizza. The menu also includes coffee and toast. Location: Terminal C, gate C30.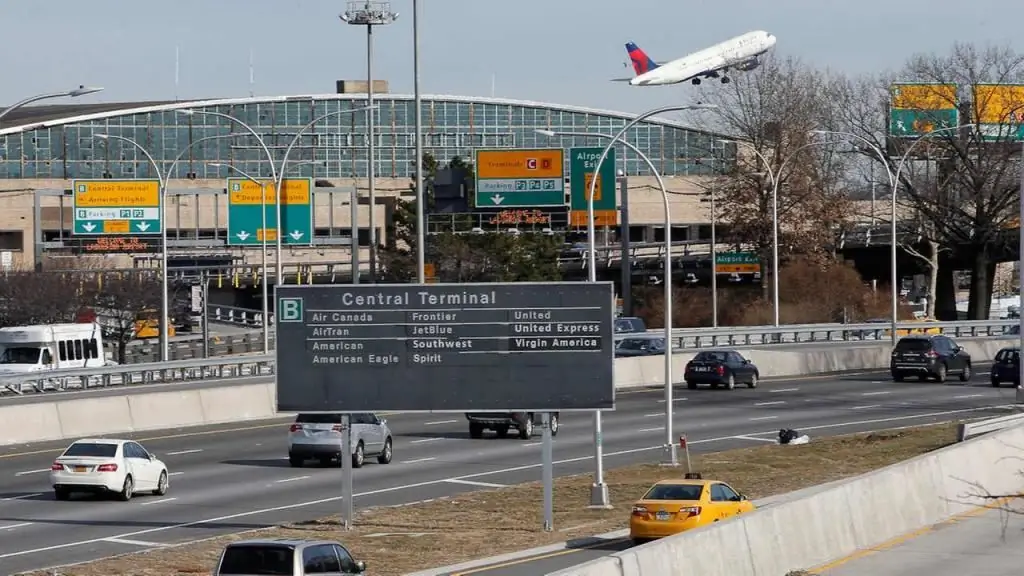 LaGuardia Secrets
The Art Deco Naval Air Terminal is so named because it is located right on the water quite a distance from the other three terminals, and once handled seaplanes.
Exterior and interior were presented as a reflection of New York in 1980. The rotunda features a skylight, a fantastic 'James Brooks Flight' mural from the Progress Management Program, and a large bust of Mayor Fiorello LaGuardia.
There have been numerous incidents at the airport involving flights approaching and departing from LaGuardia. In 1957, the plane crashed on nearby Rikers Island on takeoff. In 2009, US Airways Flight 1549 bound for Charlotte became famous. It lost both engines in a bird strike and was forced to land on the Hudson River. This flight is known as the "Miracle on the Hudson" and is immortalized by Tom Hanks as Sally in the film of the same name.
In another movie, Home Alone 2: Lost in New York, Kevin flies to LaGuardia, but the view from the airport windows, which is presentedin one of the frames of the film, does not exist in real life.
Recommended: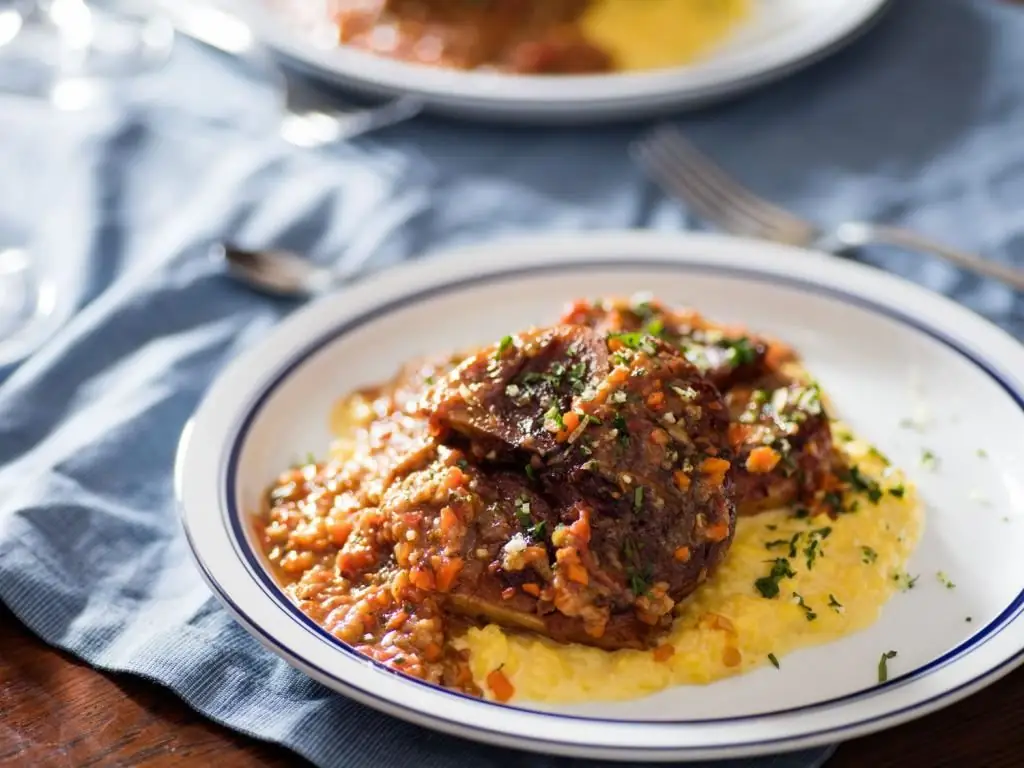 If you are lucky enough to be in Milan, be sure to try the local cuisine and Italian ice cream. Also, try to get to Happy Hour. True, with the choice of places you need to be careful not to spend all the money. To do this, check out the budgetary institutions of Milan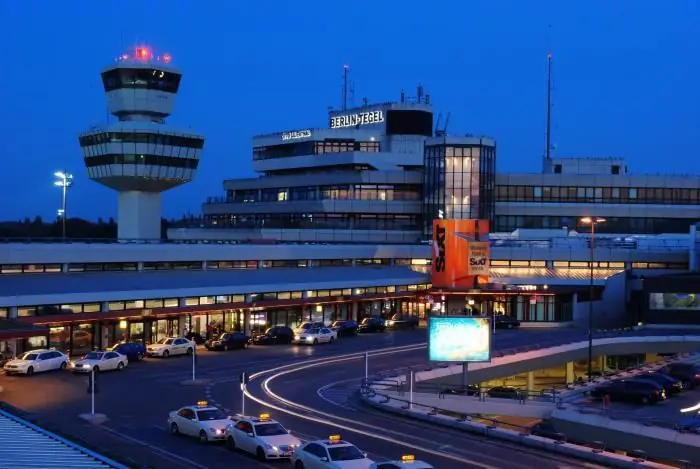 Berlin is considered one of the most visited cities in Europe, and in order to live up to this status, the city has everything you need. Tegel International Airport in Berlin is considered one of the largest air hubs in Germany. It has an assigned IATA-TXL code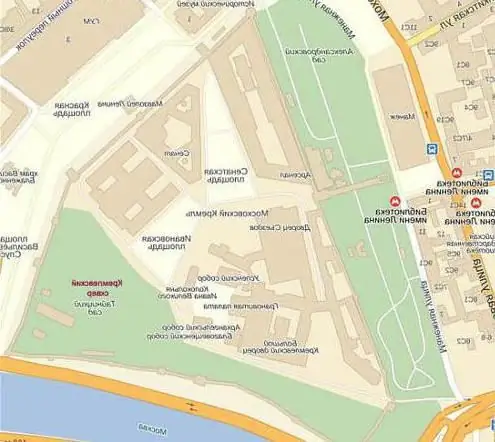 Many people visit the Kremlin Concert Hall on their own. But not all tourists know how to quickly and conveniently get to one of the largest concert venues in the capital, and how to get to the State Kremlin Palace from the metro. Any guest of Moscow should definitely visit the capital's concert hall, where many official events are held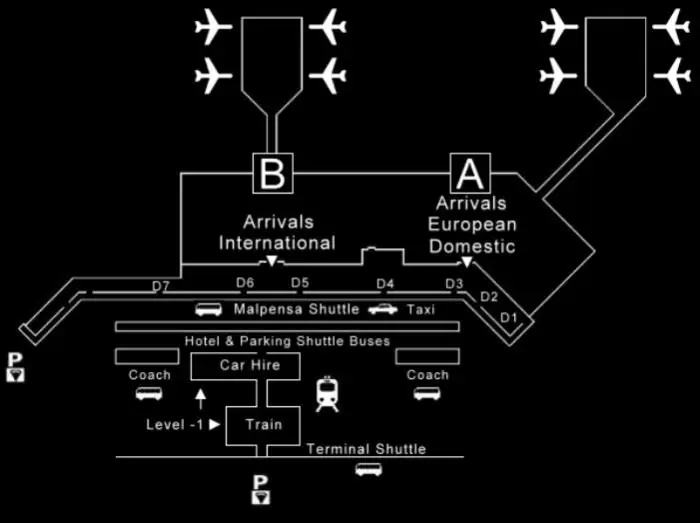 Malpensa Airport is located 50 kilometers northwest of the city. It is one of the largest air harbors in Italy. The average annual volume of passenger traffic here is approximately 24 million people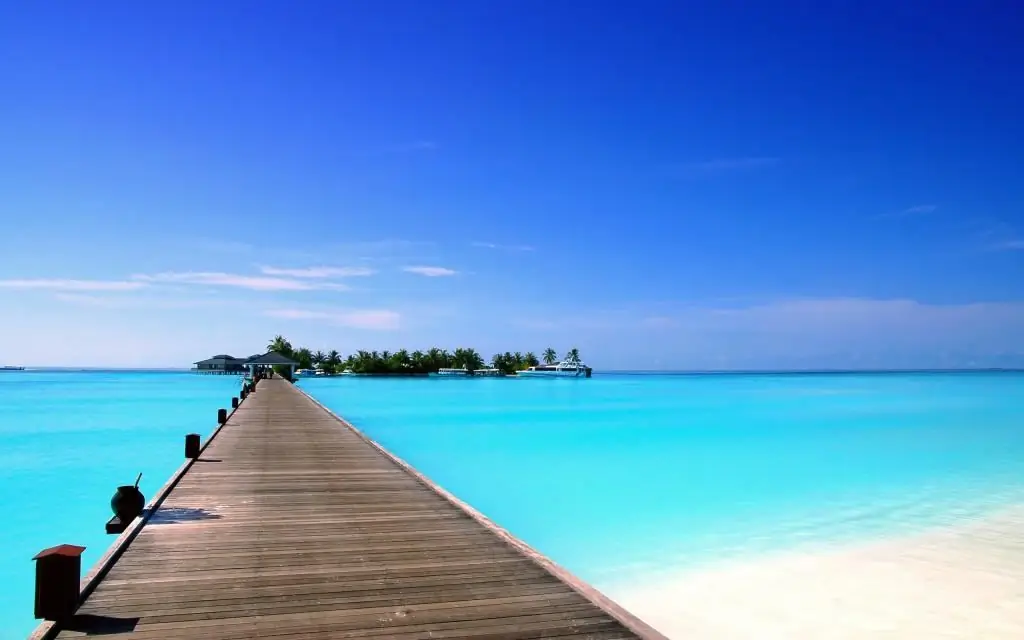 Vacation or a series of days off is a long-awaited time when there is an opportunity to escape to rest and gain strength. This article contains only the best and most beautiful holiday destinations in the world. Countries and cities are selected in such a way that a person with any budget can pick up something for himself and enjoy the weekend