Table of contents: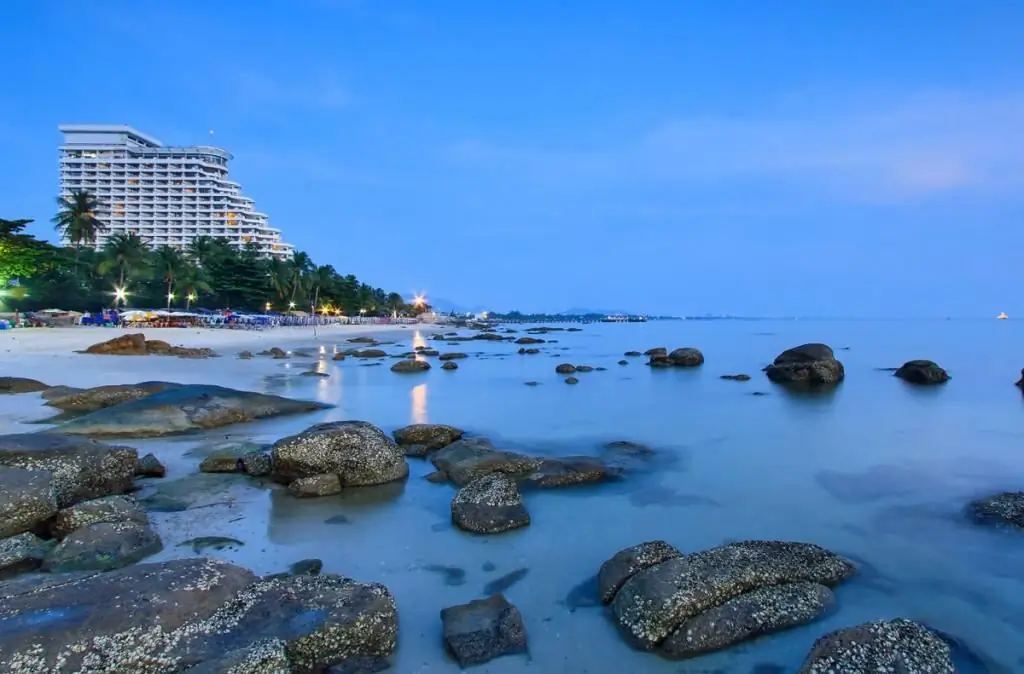 Hua Hin is a beach town that attracts many tourists with its beauty. It is suitable for both ordinary holidays and for holidays with family and children. It differs from other beach resorts in that noisy night parties are held here, which are visited by a dubious audience for the same dubious pleasures. In the past, the city was a fishing village, which eventually turned into a resort intended for the highest nobility. Despite the influence of the Tai Dynasty, Hua Hin in Thailand, which has mostly positive reviews, has not turned into an overly urbanized small town.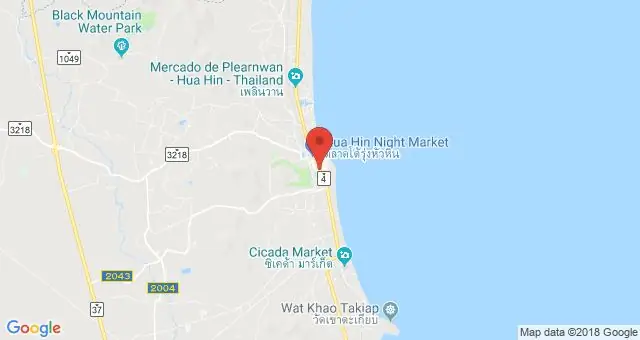 General information
The city is located in the west of Thailand, namely on the coast of the Gulf of Thailand. From Bangkok to Hua Hin 190 km.
If you translate the name of the city from the national language, it sounds like "Stone Head". It got its name from the fact that off the coaststones stick out of the town above the water, which from the side look like stone sculptures of heads.
The number of inhabitants in the municipal area is 85 thousand. About 50,000 people live in Hua Hin itself. If we talk about the traditional population of the city, then it consists of fishermen. The tourist has the opportunity to observe their life and daily work. You can do this from the fishing pier.
Tourists come here to visit the beautiful beaches of the city, which are located along the coast of the Gulf of Thailand for as much as 5 km. There are many upscale hotels here, which are made in an elegant English style. They fit perfectly with the picturesque scenery of the resort and made the holidays in Thailand and Hua Hin more attractive and comfortable.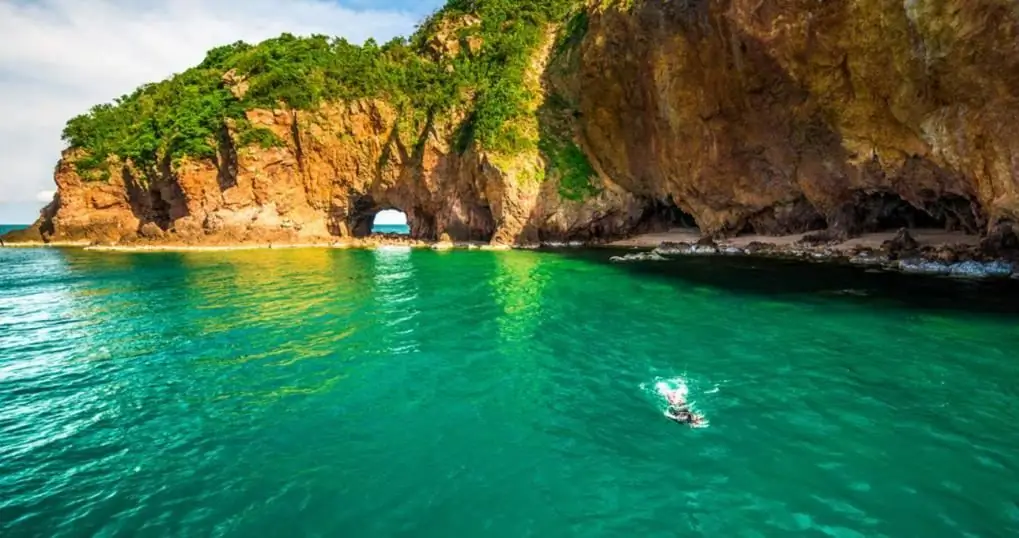 How to get there
The city is located near the capital of Thailand, to get to Hua Hin, you need to spend 2 hours on the trip. The easiest way to get to the city is to fly into Suvarnabhumi Airport. Then everything depends on the time of arrival and on your financial capabilities.
To buy a plane ticket to Thailand at the best price, it is recommended to use special search engines that collect information from all airlines.
The most convenient way to get you into the city from Bangkok is by taxi. You can order it in advance or just at the airport parking lot. You can also catch him at the exit in the arrivals area.
For those who are looking for a budget option, a publictransport. It runs from the airport, as well as from the state stations of the capital or from Khaosan Road. There is a train that runs from Hualampong Railway Station several times a day. There are bus services to the city from Pattaya and Chiang Mai.
Best Hotels
There are more than enough hotels in Hua Hin in Thailand. In addition, there are hotels and guesthouses. Among the most demanded, the following should be highlighted:
Hilton is a very comfortable hotel with good service. It was located in the center of the city. It offers an amazing view of the Gulf of Thailand. The hotel has everything that a tourist may need for a good holiday: a swimming pool near the beach, restaurants, bars, spas. The rooms here are modern, as is the furniture, with TV and refrigerator. Clients can go in for sports, as well as play tennis. The daily room rate is 3000 local money (6000 rubles).
Devasom is another popular hotel. It is located on a private beach. The visitor can choose a room or stay in a separate villa. The daily rental price varies from 6,000 to 15,000 baht (12-30 thousand rubles).
Hyatt Regency is the best hotel for families. Here tourists are offered not very large rooms. Despite this, they have a good combination of quality and value. You can rent a room here from 3,500 baht (7,000 rubles).
Centara Grand Beach - the building is located in the very center of Hua Hin, so there are always a lot of customers here. From entertainment, the tourist is offered a spa, several restaurants and swimming pools. You can rent a room for 5000 baht(10,000 rubles).
The most budget option for an overnight stay is the Rooms@102 hotel. She has good rooms, which are rented for 300 baht (600 rubles).
From budget hotels there is Chom-Haad Guesthouse, which rents comfortable double rooms with air conditioning. For a day you will be charged from 600 baht (1200 rubles).
There are a large number of guesthouses near the hotels that offer their rooms for two for only 700 baht (1400 rubles).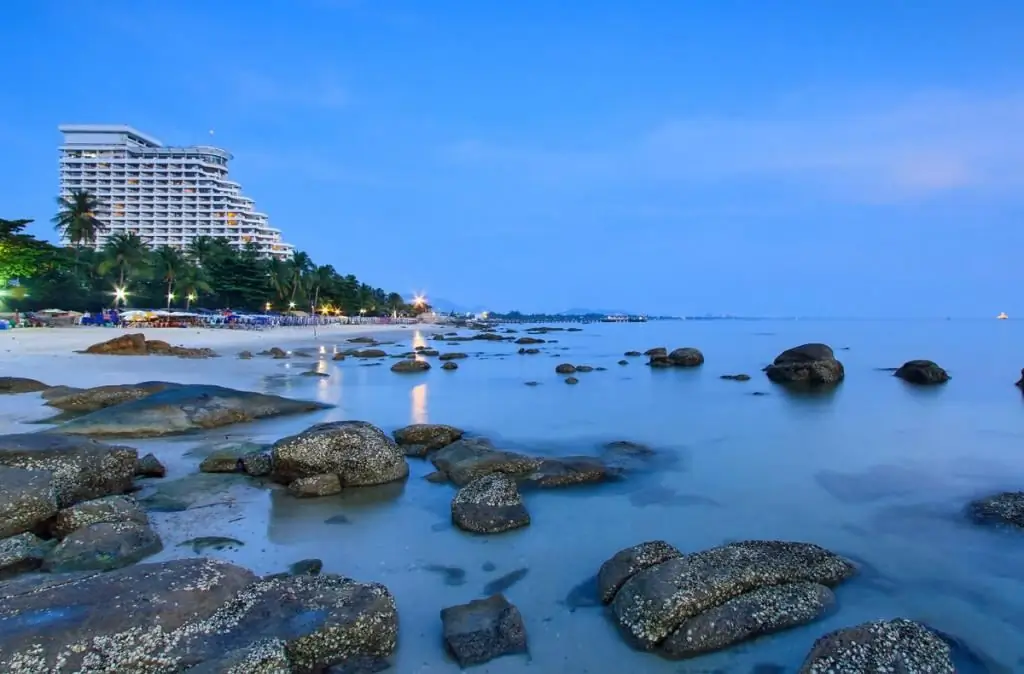 Beaches of the city
There are not so many beaches in Hua Hin in Thailand, or rather, only one urban one. The beach is visited by many tourists, but despite this, you can always find a place where you can sit down to sunbathe on the white sand or put a sun lounger. Beach vendors walk along the shore, offering tourists an interesting menu, so you can always save on lunch at a restaurant.
There are other beaches outside the city limits, but they take longer to get to, so they are not as popular as the city. Tourists fell in love with the beach, which is located at the foot of Khao Tao. From this place you can see the tall Buddha statue.
If we talk about the myths and reality of Hua Hin in Thailand, it may disappoint some tourists that the sea is shallow here, and after a storm a lot of jellyfish are thrown ashore.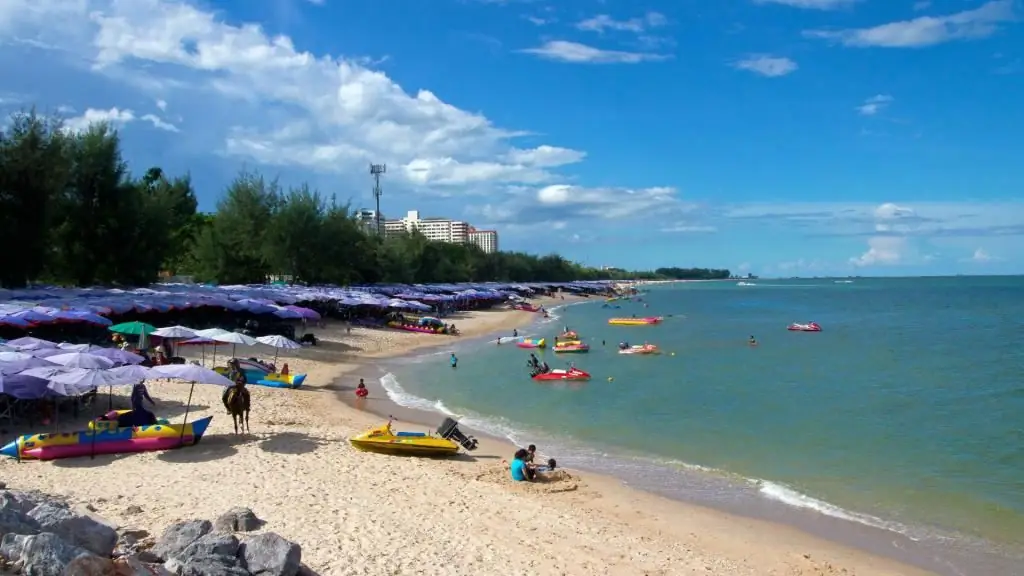 Climate and weather conditions
Hua Hin in Thailand, the photo of which will be presented below, stands out among other resorts for its climate.
If we talk about average annual daily temperatures,then they vary from 29 to 30 degrees Celsius. Cold by Thai standards comes in November and ends in February. The least precipitation is from December to April. Basically, it doesn't rain here very often. According to this indicator, the city is one of the best. However, you should still take into account the rainy season so that Hua Hin Island in Thailand does not disappoint you, as the sky will still be overcast.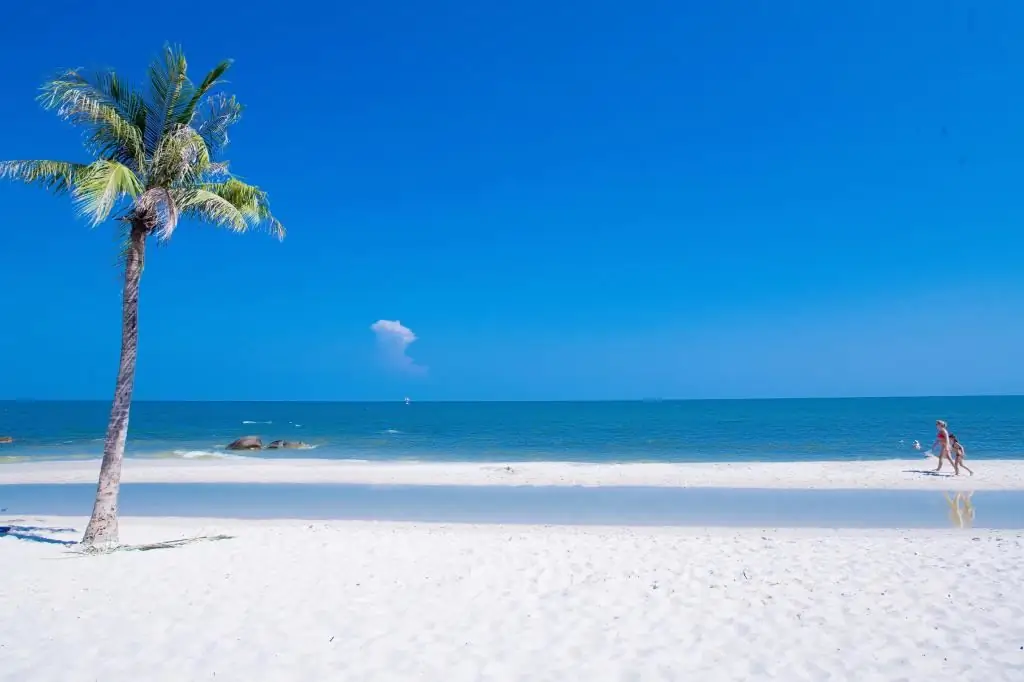 Entertainment & Attractions
According to reviews of Hua Hin in Thailand, there is entertainment for every taste. For example, for lovers of outdoor activities, there are such options for providing leisure:
Horse riding.
Windsurfing.
Riding on scooters and yachts.
Golf is well developed here, so there are quality golf courses. You can enroll in courses that teach according to international standards.
The fun doesn't end there. More available:
Fishing.
Kiteboarding.
Banana riding.
Ecocruises.
700 meter kart.
Sailing.
Elephant rides.
Scuba diving.
Kayaking.
Surfing.
Water skiing.
Snorkeling.
Excursions to Hua Hin in Thailand run on different routes, but most often they include the following attractions:
The majestic Huai Yang and Pala Wu waterfalls.
National parks such as Keng Krajang and Sam Roi Yot, which has Phrayanakorn Cave.
Summer Royala palace called Klai Kangwon.
The famous temple of Wat Neranchararama, which houses the world's largest Buddha statue.
Often tourists are taken on an excursion to the city of Phetburi, which is famous for:
Many beautiful temples such as Wat Mahadrat, Suvanaram and Wat Kamphaeng Leng.
Khao Luang Cave, where you can see 170 Buddha statues;
Pra Nakhon Khiri Palace and Khao Vang, which is the summer residence of Rama IV.
If you read the reviews of tourists about holidays in Hua Hin in Thailand, many of them recommend visiting the spa, which is not very expensive here, but of high quality. It can be both a regular Thai massage and modern procedures, and also:
Hot tub.
Deep cleansing of the skin.
Alternative medicine.
Chi Nei Tsang massage.
Detox courses.
There are approximately 50 massage parlors in the city. In addition, the procedures are carried out in hotels, mostly in upscale.

Shopping & Stores
There are several interesting traditional markets in the city that are worth visiting not only to buy food, but also to take unusual photos.
One of these markets is Chat Tea, which is the oldest of all in the resort. It was erected by order of Rama VII. Here you can buy fish, meat, as well as fruits and vegetables.
Popular among tourists is the night market, which sells all kinds of products, sea reptiles, spices. Also hereYou can buy interesting souvenirs and gifts. And the fisherman's pier sells fresh seafood.
Kitchen and restaurants
It's not hard to find a restaurant with the right cuisine in the city. Hua Hin has a large number of different establishments where you can eat well for little money. Some of them offer nightly buffets with international or national cuisine, as well as performances in which classical Thai dances are performed.
Naresdamri Street is famous for its fish restaurants with stunning sea views. Prices here will be higher than in other areas of Hua Hin.
Pros and cons
After studying the reviews of Hua Hin in Thailand, we can draw conclusions about the disadvantages and advantages of the resort.
Among the shortcomings are the beaches, which, by the standards of the country, are not the best. Also prices that are above average.
Of the advantages - a cool climate in comparison with other resorts, the proximity of the city and the capital of the country, a large number of attractions.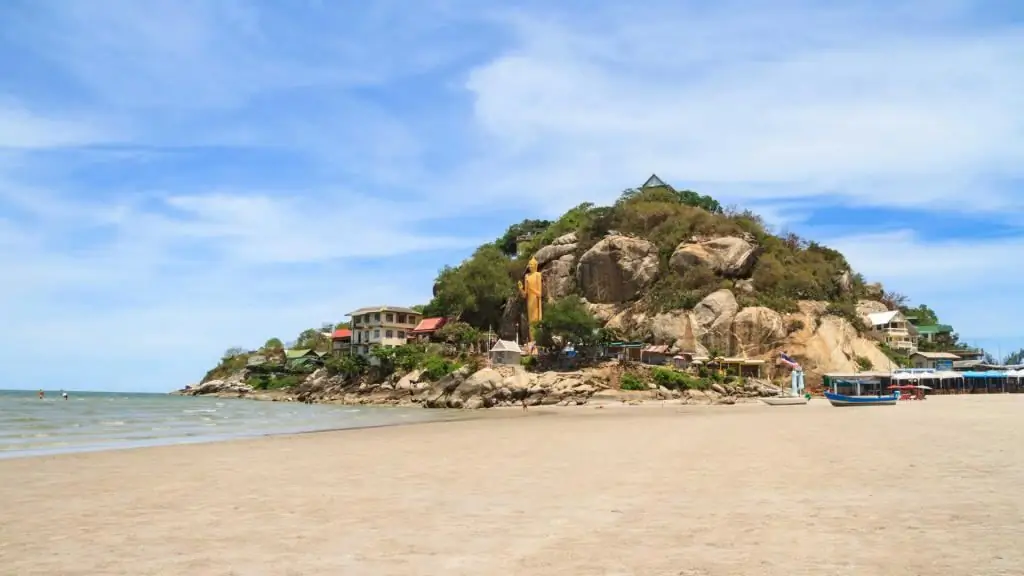 Tips for your stay
For a good trip, you need to know that:
Tourists should be respectful of Buddhist shrines, as there will be severe pen alties for defiling them.
Despite the fact that the locals are very hospitable, it is taboo to discuss the royal family with them.
It is forbidden to visit temples and shrines in shoes, bright and open clothes. This is considered a very gross violation.
If youdecided to visit a local cinema, then before the start of the session, the royal anthem will definitely sound, which must be listened to while standing.
Tip in cafes and restaurants, approximately 10-15% of the total bill.
In most cases, local shops are open for 12 hours. Somewhere between 8:00 am and 6:00 pm. But there are daytime and night markets, where it is very profitable to buy products.
People who play sports are advised to pay attention to local clothing and accessories. They are of good quality and affordable prices.
If you plan to bring home an ivory souvenir or a Buddha figurine, then you will not succeed, since such goods cannot be exported from Thailand. It is also forbidden to export antiques.
Always check if photography is allowed.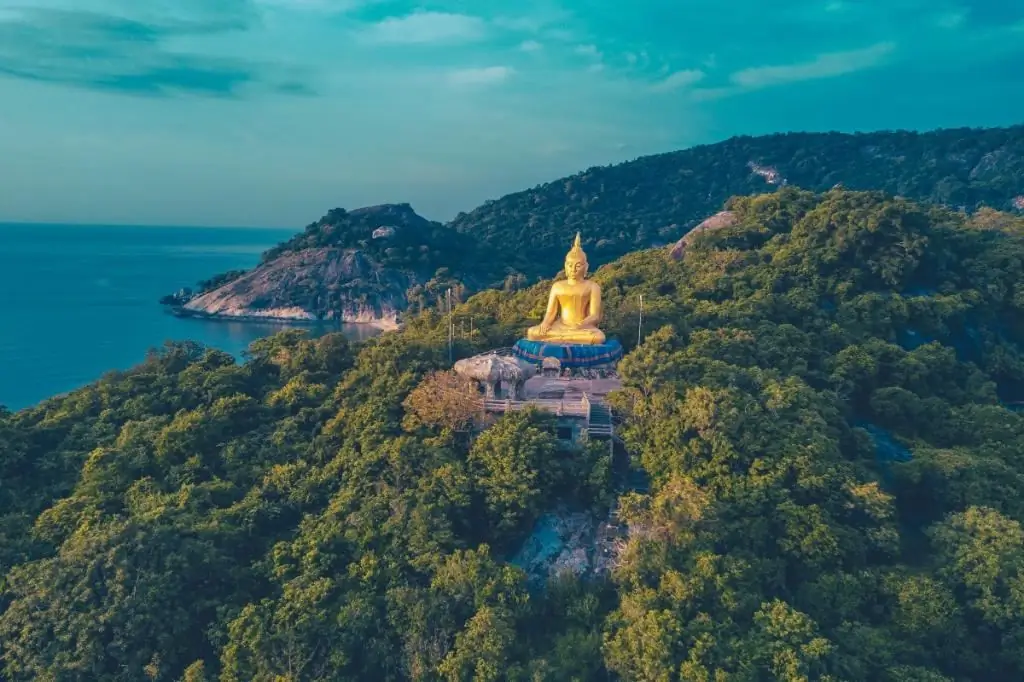 Reviews about Hua Hin in Thailand
Most of the reviews about the resort are positive. Tourists note good weather conditions, many interesting places and a good beach. Many people like the colorfulness of this country and its markets, which sell a lot of interesting goods. They celebrate the calm and quiet atmosphere of the city, which is not found in other Thai resorts.
But there are those whom the resort disappointed. Most often they complain about jellyfish and the unattractive view of the city. It all depends on your desires and preferences, so carefully study the information about the city before planning a trip there, so you won't regret it later.
Many recommend taking off firsthotel for a couple of days, and then rent an apartment. It is better to search on the spot and on your own, so accommodation will be much cheaper.
Hua Hin in Thailand, the photos of which were presented in this article, is an interesting resort that suits everyone. There is a good beach, cuisine, many attractions and entertainment for every taste. Also, the locals are very good with tourists, so there should be no problems in communication.
Recommended: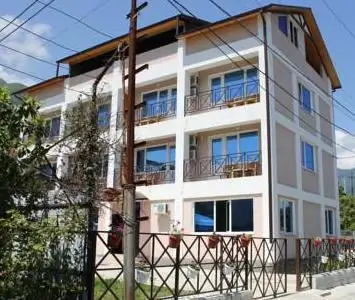 The city of Gagra is one of the most beautiful in Abkhazia. Hundreds of tourists come here every year to admire the local sights and soak up the gentle sun. Gagra is located near the famous resort town of Adler. It stretches along the coast for several kilometers. It is good for everyone here: young people, families with children, the elderly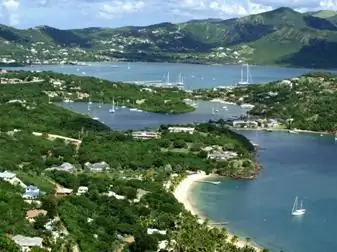 Antigua and Barbuda is a state of three islands located in the Caribbean Sea. Tourists here are waiting for unique beaches, the gentle sun, the crystal clear waters of the Atlantic and the extraordinary hospitality of the locals. Both those who crave entertainment and those who seek peace and solitude can have a great time here. For more information about this magical land, read this article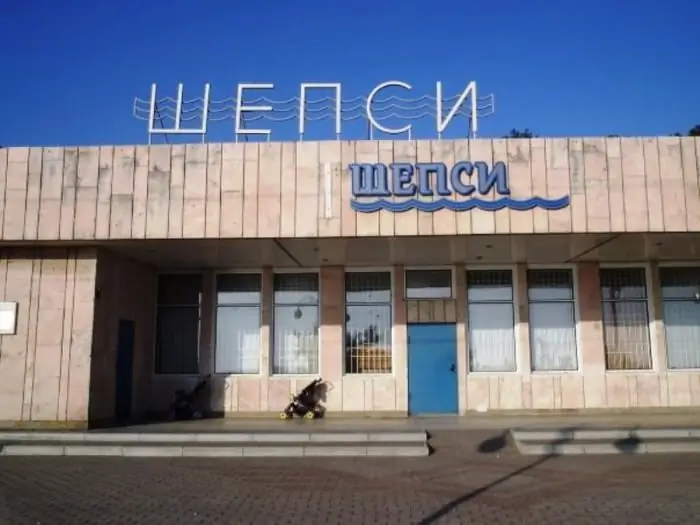 Excellent climate is not the only argument that can attract tourists to Shepsi. Reviews of tourists talk about the excellent beaches that stretch along the coast. The central ones are located at the confluence of the Shepsi River into the sea. The main emphasis in terms of leisure is active recreation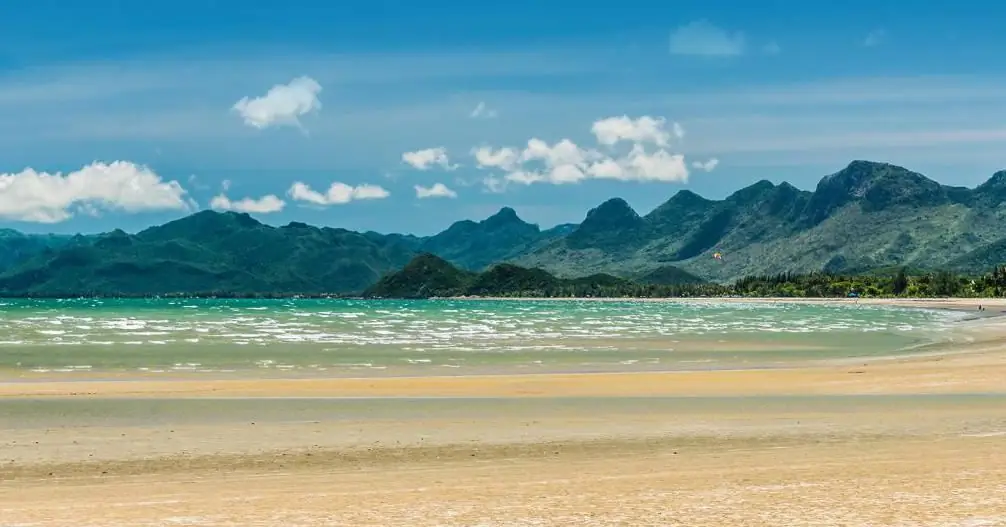 Thailand is very popular among tourists. It successfully combines ideal conditions for lovers of lazy rest, and a large number of entertainment and attractions. If you are among those who want to return with a gorgeous bronze tan to the envy of all friends and girlfriends, you should definitely pay attention to the Thai resort of Hua Hin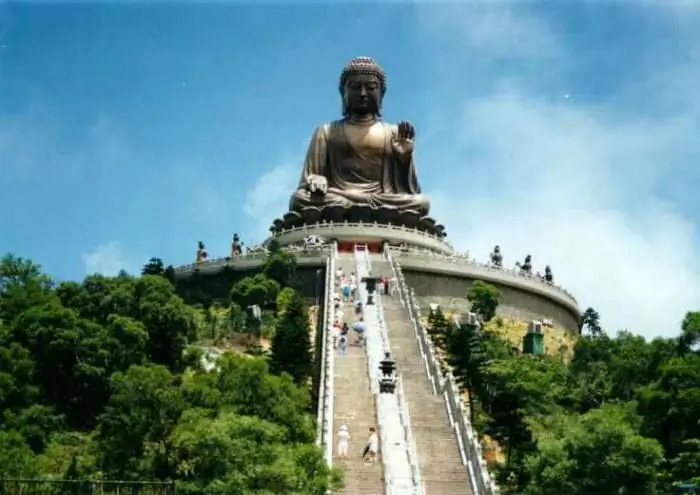 Hong Kong is a beautiful star city in the Asia-Pacific region, which is located in the southern part of China at the mouth of the Dongjiang River on the Chinese coast of the Indian Ocean. It is a highly developed and dynamic crossroads of Asia, which is also the gateway to mainland China