Table of contents:
Side is a fairly well-known Turkish city, which is popular among vacationers. After all, here beach holidays and luxury hotels are perfectly combined with exciting historical sights and a real oriental atmosphere. Of course, the Raymar Hotel 5has a good reputation, which attracts tourists from all over the world, including Russian travelers. So what is this complex? What services does it offer? These questions are of interest to many potential customers.
Location and brief description of the hotel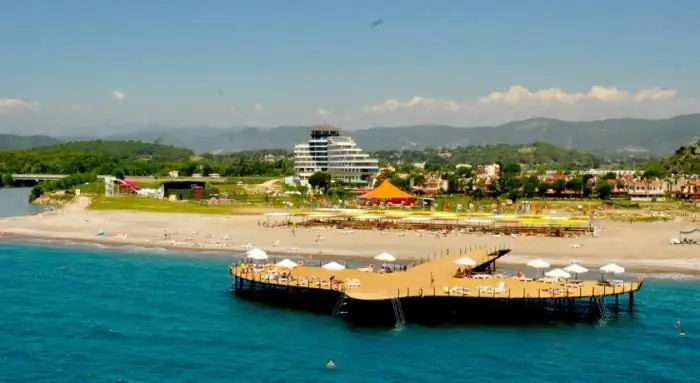 The large hotel complex Raymar Hotel Resort 5is located on the first beach line, on the territory of a small but cozy village called Kyzylot. The city of Managavt is about 19 kilometers away. Not too far away is the well-known resort area - the ancient city of Side, which in the past few years has begun to be in great demand among foreign tourists. The international airport is located in the city of Antalya - the distance to it is about 90 kilometers, so youit is worth getting ready for a long road.
The hotel complex has a relatively large territory, the area of which exceeds thirty thousand square meters. In the center is a large nine-story building, which is a kind of work of modern architectural art. The rest of the territory is also beautifully arranged, decorated with greenery, curly bushes and flowering ornamental plants. By the way, Raymar Hotel Side 5was opened not so long ago - in 2013. And today it is an example of modern comfort and is considered one of the best on this part of the coast.
What rooms does the hotel offer?
Of course, living conditions are very important for any traveler. So what does Raymar Hotel 5 offer its guests? Feedback from Russian tourists indicates that the rooms here are kept in excellent condition.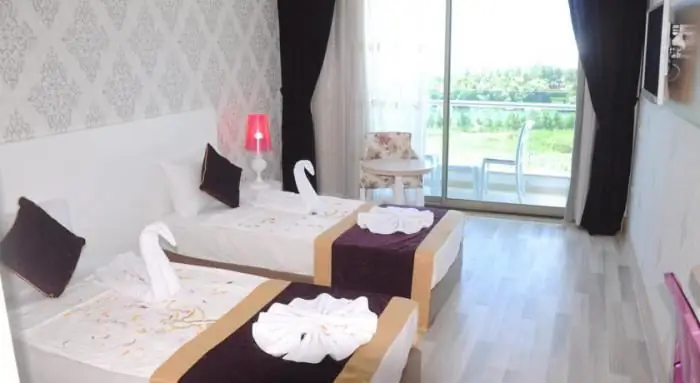 To begin with, it is worth noting that the hotel has 300 comfortable, spacious rooms. Basically, these are standard rooms of different sizes. But there are also large family rooms, which are great for parents with children or large groups. The Raymar Hotel 5also offers superior rooms. There are even a few specially equipped rooms designed for disabled travelers.
The rooms themselves are quite spacious and equipped with the necessary set of new furniture. The room has access to a small but secluded balcony, whereguests can enjoy clean air, beautiful views of the sea or the garden. The floors are covered with new laminate.
As for household appliances, the room has everything you need for a comfortable stay. The TV is connected to a satellite dish, so you can watch your favorite channels even while on vacation. There is also a direct dial telephone, but all international and long distance calls are charged separately. Guests can also use the Internet for free.
In addition, the rooms are equipped with air conditioning, which will help create the most comfortable temperature conditions. Guests are also offered to use the mini-bar - supplies of drinking water, soda and juices are replenished every day.
The bathroom will greet you with radiant cleanliness and new fixtures. There is a bathtub where you can always relax in the foamy water, as well as a comfortable shower. Naturally, a quality vacation is hard to imagine without such necessary things as a wall mirror, washbasin and towels. Also every day, employees restock hygiene products, including soaps, shampoos and body lotions.
Meals for hotel guests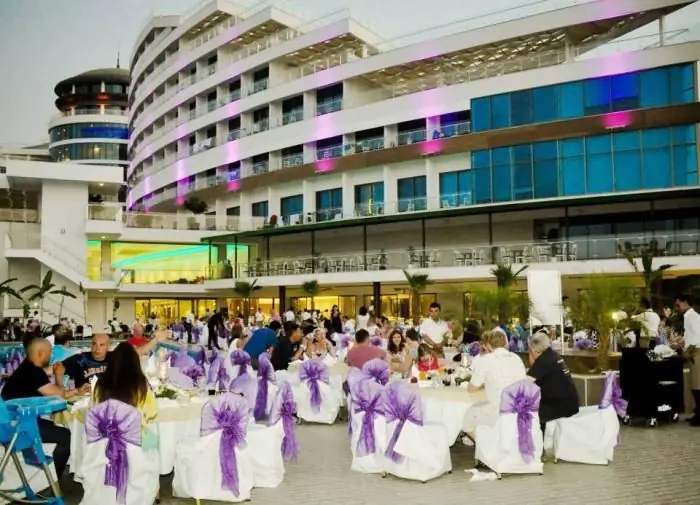 A perfect vacation is hardly imaginable without good food. So what conditions does the Raymar Hotel Resort 5 offer in this case? The hotel offers its clients an "ultra all inclusive" scheme. Three times a day, generous buffets are served on the territory of the main restaurant for guests. Here you will find freshly prepared first courses, cuts, coldappetizers and salads, as well as meat, seafood, real Turkish delicacies and other desserts. In addition, those who wish can attend late breakfasts and lunches. And late in the evening, guests are even offered the so-called "evening soup". Naturally, throughout the day you can get light snacks, ice cream, cocktails and spirits in any of the hotel bars.
In addition, the Raymar Hotel 5owns three restaurants, where guests are offered to enjoy delicious national cuisine, as well as taste seafood and traditional Mexican food. And the a la carte restaurant can be used for free once a week.
Beach and water activities
Most tourists travel around Turkey in search of picturesque beaches. And the Raymar Hotel 5can satisfy this wish of its customers. Just 150 meters from the residential complex begins a beach strip about a hundred meters long. This is a private beach, access to which is exclusively for hotel guests, so you do not have to worry about the presence of strangers.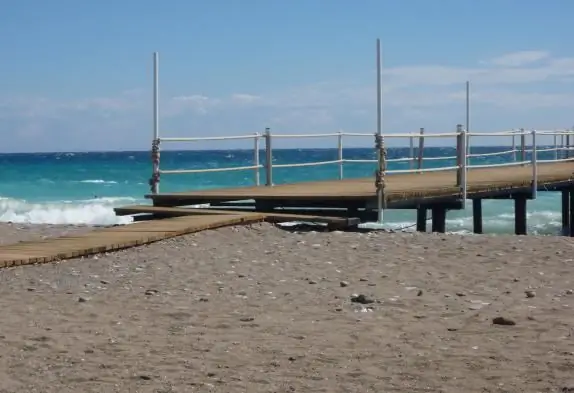 The beach here is sand and pebble. Comfortable sunbeds with mattresses and umbrellas are placed on the shore - customer reviews confirm that you can always find a cozy place here, regardless of the degree of hotel occupancy or the time of day. By the way, here clean beach towels are issued on bail.
It is worth noting that the entrance to the sea is not very convenient, as the bottom is covered with large pebbles. Therefore, all travelers are advised to acquireappropriate shoes - by the way, you can buy them in one of the shops on site. In addition, a convenient pier is equipped for guests. And lifeguards are constantly on duty on the beach, so you can feel completely safe.
Fans of a more active holiday will not be bored either. A sports ground is equipped on the shore, where tourists often arrange competitions or play beach volleyball. You will also have the opportunity to ride catamarans or boats, engage in motorized water sports (water skiing, jet skis, parasailing). In short, you simply will not have time for boredom.
Are there conditions for family holidays?
Of course, family travelers are wondering if the Raymar Hotel Resort 5 can offer the right deal. And it should immediately be noted that on the territory of this complex a wonderful holiday is guaranteed to everyone, even the smallest travelers.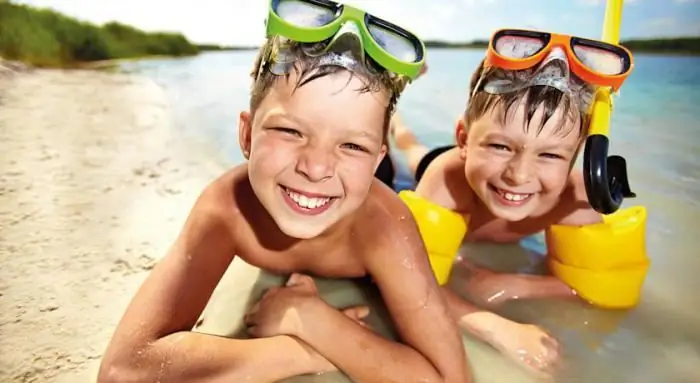 First, let's talk about amenities. At the request of the parents, an extra rollaway bed or a cradle for a small child is immediately delivered to the room. There is no need to worry about food, as the main restaurant has a children's buffet, which serves not only tasty, but also he althy dishes. And, of course, the guys will not be able to resist the local desserts, and the bar will always prepare a delicious milkshake for them. By the way, the restaurant has highchairs for feeding, which one of the waiters will definitely offer you.
Of course, your child will not be left without entertainment. A fairly large but shallow pool is equipped in the courtyard for the children - here the little guests can have a great time under the supervision of vigilant employees. There is also a mini-club, where children of different ages are accepted - from five to twelve years old. Parents speak positively about this place, as experienced educators and animators constantly work with children. Your kids will be able to have a great time, because various events are constantly arranged for them - these are sports competitions, and water games, as well as dance, singing and theater arts lessons, drawing and cooking classes, etc.
There is also a spacious playground with a wide variety of swings and attractions - your children will definitely like it here. And if it's cold outside, then the teachers will invite the children to the indoor pool, where you can splash in warm water. If parents need to leave for a while, a professional nanny will offer their services - the payment for her work is quite affordable.
In the evenings, a children's disco is organized here, where the guys can show off their new dancing skills and just have fun with new friends. And, of course, from time to time, the animation team arranges bright performances for little travelers that leave only positive, vivid impressions.
Does the hotel offer extra services?
Of course, the hotel complex Raymar Hotel Resort 5 (Side) offers its customers all the conditions for a carefree holiday. On hisThere is a permanent dry cleaning and laundry service on the territory, where guests can donate their clothes for a small fee. Unnecessary items can be deposited in the luggage room. You can also rent a safe from the reception.
The hotel also offers its guests to rent a car. By the way, you can leave it in a spacious open parking lot, which is constantly guarded. Own transport greatly facilitates movement around the area. And women will certainly be pleased with the presence of a hairdresser and beauty salon, where at any time you can use the services of experienced stylists and beauticians.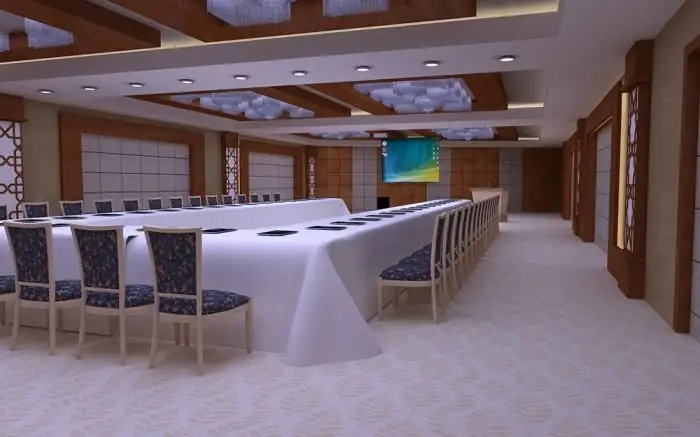 There is also a currency exchange office. There are also several shops on the hotel territory where you can buy the necessary things (for example, personal hygiene items, beach slippers, etc.), as well as buy interesting souvenirs and gifts.
By the way, there is also a well-equipped business center, which comes with a spacious conference room. The hotel often arranges various business meetings and seminars - the staff will definitely help you with organizing this or that event.
Leisure and entertainment for guests
In fact, you are unlikely to be bored during your vacation, at least, customer reviews testify to this. So what entertainment can the Raymar Hotel Resort 5 offer? The photos show that the complex has a large outdoor pool, around which there are comfortable sun loungers and protective umbrellas. Here you can always swim, sunbathe,relax, chat and, of course, meet new people. By the way, there are even water slides. In bad weather you can use the indoor pool.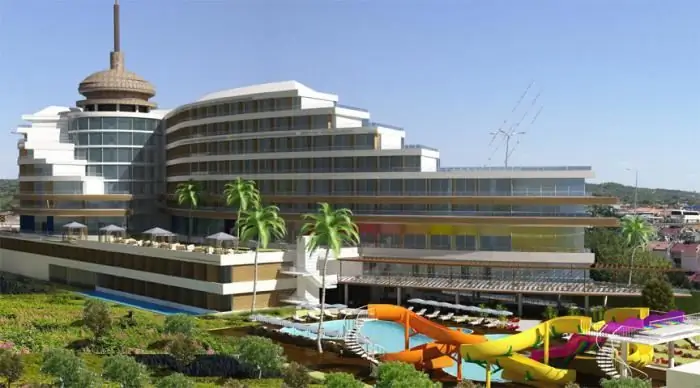 And the hotel invites its visitors to the SPA center. All procedures here are paid separately, but the prices are quite reasonable. The center offers to visit a real Turkish bath, sauna or jacuzzi. There are also massage rooms where real professionals are waiting for you.
Travelers looking to keep fit will not be disappointed either. Of course, you will always have the opportunity to visit the gym with a sufficient amount of a wide variety of equipment and sports equipment. The fitness center also offers its services - here you can sign up for any group classes, including aerobics, yoga, water aerobics, etc.
The hotel also has several spacious sports fields where guests can play basketball, volleyball or mini-football. If you wish, you can always visit the tennis courts - the rental of balls and rackets is located here.
And, of course, a team of cheerful animators will entertain you throughout the day. In the daytime, the guys organize various sports events and competitions, and also help guests get to know each other. And in the evening, rich show programs await you, including humorous scenes, performances of magicians and acrobats, oriental dances, etc.
Excursion tour in the city
If you are a history buff, there are manyinteresting places that Turkey has to offer. Raymar Resort Hotel 5 has its own tour desk, which you can contact for help at any convenient time. The staff here will tell you about the most interesting places, as well as help you choose the right tour.
So what kind of excursions does Raymar Hotels 5 offer? Side is a beautiful city, rich in a variety of attractions. You will have the opportunity to visit the ruins of the ancient temples of Apollo and Artemis, which look impressive to this day. And you will definitely be offered to visit the majestic Port Bath or the Museum of Ancient Art with a huge collection of exhibits from different eras, as well as walk along the Columned Streets and see the Antique Theater, which has been perfectly preserved despite such a respectful age.
And, of course, you can go to other cities that are famous not only for historical sights, but also for bustling markets, large shopping centers and cozy restaurants.
Turkey, Raymar Hotel 5: how much does it cost to stay?
Of course, the cost of living is a matter of first importance for most travelers. So what are the price terms for the Raymar Hotel 5? In fact, tourists speak positively about this place, as the prices here are relatively affordable, especially considering the living conditions. On average, a day on the territory of the hotel will cost 5000 - 7000 rubles per person. Naturally, everything here depends on the category of the room, as well as the time of your visit - in autumn and winter.time prices are slightly lower. For example, seven days in a hotel cost about 50 thousand rubles, and this amount includes not only a room, but also meals and the use of other services offered by the hotel.
Raymar Hotel Resort 5: traveler reviews
As mentioned, this is a new hotel that is just starting to develop a customer base. However, over the past year this place has managed to acquire a pretty good reputation. Today, many travelers who want to enjoy a wonderful beach holiday choose Raymar Hotel 5. The reviews of Russian tourists say that you can really spend an unforgettable vacation here.
Of course, first of all, customers note worthy living conditions. The rooms are spacious, and all the furniture, household appliances are new and serviceable. Cleaners work conscientiously - the rooms are kept in perfect cleanliness. By the way, if we are talking about the working staff, then almost all employees, including animators, are fluent in Russian. The caregivers who work with children also speak Russian, so you should not be afraid of the language barrier.
Separately, it is worth mentioning the children's vacation - the guys are constantly engaged, so even the smallest guests of the hotel leave happy. The food here is excellent - every day fresh and tasty dishes are waiting for you in the restaurant. You can have a great time on the beach, there are enough sunbeds and umbrellas here. The Raymar Hotel 5is the right place for a fun and carefree holiday.
Popular topic