Table of contents: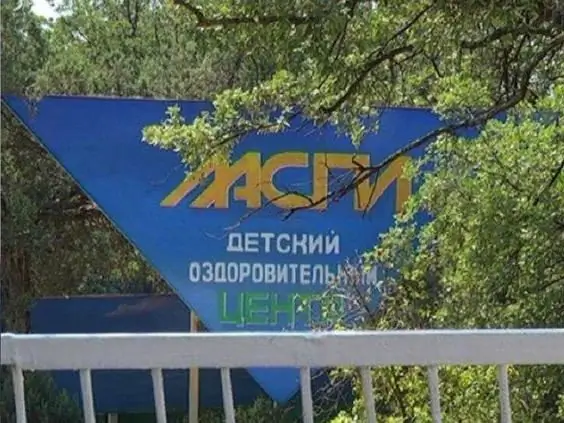 In one of the most beautiful places on the southern coast of Crimea there is a children's he alth camp "Laspi". Winters in this region are mild, and summers are not particularly hot, as a refreshing and pleasant breeze blows from the mountains.
General information
Children's camp "Laspi" has a favorable location. It is located not far from Sevastopol, on the very shore of the Black Sea. A relic juniper grove stretches around it. This is the main feature of the camp. After all, it is known that the volatile secretions of juniper are capable of killing 30% of microorganisms contained in the air. Also, the plant has amazing healing properties, thanks to which it helps to fight headaches, insomnia, hypertension, bronchopulmonary diseases, and calm the nervous system.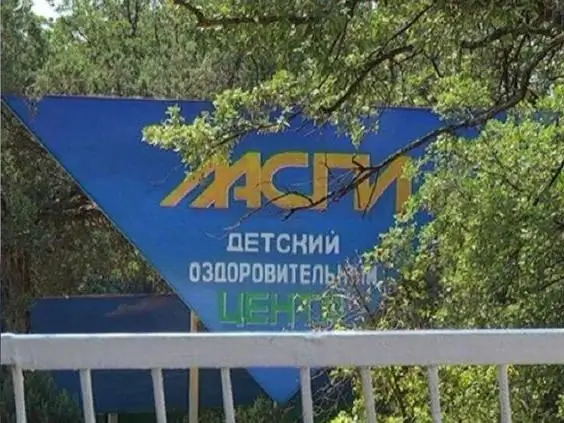 The atmosphere itself is conducive to recovery and excellent rest. The camp employs a large number of staff who are responsible for the he alth of the child, his proper nutrition, outdoor activities, entertainment, gaining new knowledge.
Travel cost
In 2017, the Laspi camp provides three races for children from seven to fifteen years old. The duration of eachis 21 days. The cost of such a voucher varies from the date of arrival and the conditions of residence. For example, the price for a vacation in four- and five-bed rooms with private facilities on the floor from August 7 to August 27, 2017 is 33,100 rubles.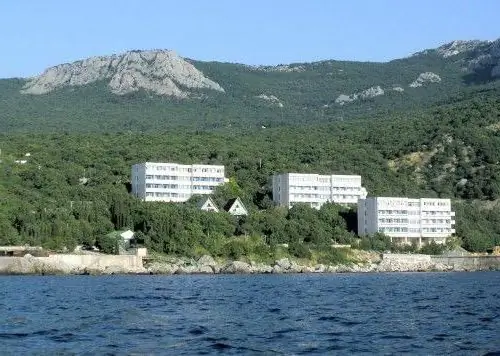 Travel includes:
accommodation;
five meals a day in the canteen;
rest on the beach;
cultural and sports entertainment programs provided for in a particular race;
accident insurance;
security;
providing emergency medical care;
meeting and seeing off the entire shift at the Sevastopol railway station.
For an additional fee, the camp provides the following:
organization of excursions by bus;
transfer from Simferopol;
cafe food;
use of a payphone.
Rooms
On the territory of the Laspi camp (Crimea, Sevastopol) there are three residential four-story buildings and one-story cottages. The latter are stone buildings suitable for summer living. The last renovation was carried out in early 2017. Cottages are designed for 4-5 vacationers. The house provides the appropriate number of single beds, bedside tables, wardrobe, stools, mirror. Showers, washbasins and toilets are indoors.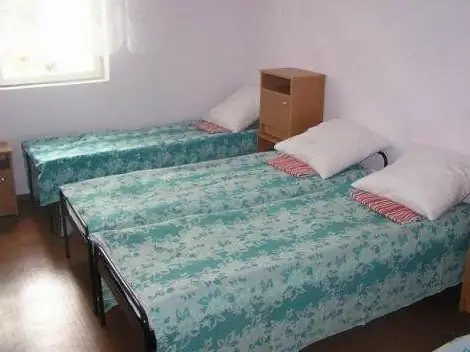 The four-story residential buildings offer the following accommodation options:
triple rooms;
quadruple rooms;
five-bed rooms.
Each apartment has single beds, bedside tables, stools, wardrobe, table. Some rooms have amenities. But in four- and five-bed rooms, showers and toilets are located on the floor. But they do have a balcony.
There are four rooms on each floor: some overlook the side of the mountains, while others offer a wonderful view of the sea. Each building provides accommodation for two or three detachments, each of which has from 25 to 35 people.
Infrastructure of the children's camp
On the vast territory of the Laspi children's camp there are:
residential buildings;
dining room with 400 seats;
cafe;
sports fields;
library;
outdoor summer cinema;
dance floor;
treatment base;
medical unit;
premises for holding various circles;
small shop;
beach;
luggage storage;
administrative building.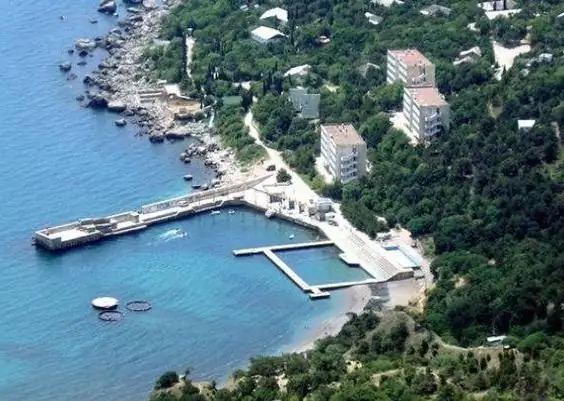 Cold water is supplied uninterruptedly, but hot water is supplied on schedule, twice a day: in the morning (from 7 to 8) and in the evening (from 17 to 20).
It is noteworthy that on the territory of the children's camp "Laspi" there is a payphone (phone box) from which you can make long-distance calls.
All suitcases and large travel bags are handed over to the lockers. Change of bed linenhappens once a week.
Catering service
Children on vacation need a lot of strength and energy. For this purpose, five meals a day are provided in the Laspi camp. The dining room serves dishes that are as he althy and tasty as possible for a child: various cereals, meat and fish, vegetables in various designs, dairy cuisine. There are also always fresh seasonal fruits and juices on the menu.
In a small cafe, which is also located on the camp site, children can order various drinks, desserts and ice cream for an additional fee.
Organization of leisure activities on the territory of Laspi
One of the main attractions for children in the Crimea is the sea. Children's camp "Laspi" has its own sand and pebble beach. It is fully equipped for a comfortable and safe stay. The beach is located within 50-150 meters from residential buildings, its length is 200 meters. There are shady areas, sun loungers, changing cabins, as well as a rescue point. The bottom of the sea is safe for children, the depth increases gradually. The bathing area is marked with buoys. The depth varies from 1.2 to 2.5 meters. Lifeguards, counselors, a swimming instructor and a nurse watch the children while swimming.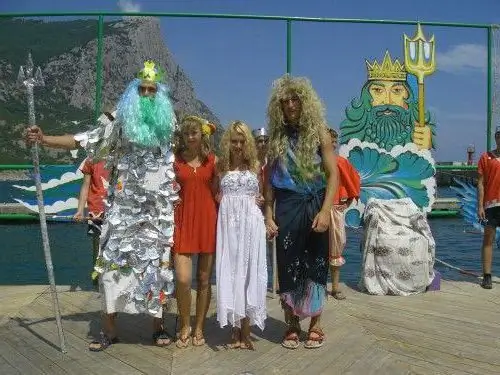 In the sports sections, children can do football, aerobics, gymnastics, ballroom or sports dancing, martial arts, table tennis. Also on the territory of the camp for children there are various circles: vocal, fine arts, introduction to journalism, young fisherman.
Very often in"Laspi" hosts themed festivals and other interesting events: discos, screenings of films and cartoons, gala concerts, sports relay races, detachment bonfires, Birthday Day, Neptune's holiday and much more.
An interesting feature of the camp is that the entertainment programs change with the new arrival. For example, festivals related to sea adventures take place in one shift:
various excursions related to the maritime history of Crimea;
practical maritime studies;
marine competitions and so on.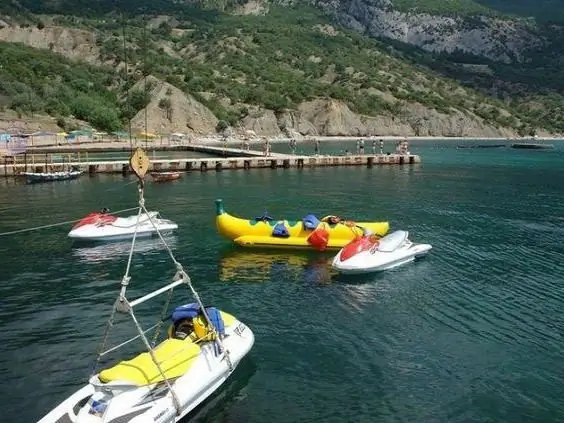 The other shift provides for activities aimed at developing the creative and other inclinations of the child: drawing, dancing, sports, and so on.
Treatment and preventive measures
A medical base operates on the territory of the Laspi children's camp, that is, you can undergo a course of treatment and improve immunity. So, here they offer such he alth-improving and preventive measures as:
climatotherapy;
inhalations on medicinal herbs or special medical preparations;
manual and mechanical massage;
oxygen cocktails;
physiotherapy (UHF, UV, EFT, magnetotherapy, amplipulse, electrophoresis, "Darsonval");
phytotherapy.
All wellness programs are aimed at treating diseases of the gastrointestinal tract, musculoskeletal system, bronchial asthma, recurrent and obstructive bronchitis.
In addition to treatment rooms equipped withnecessary medical equipment, the camp also has first aid and outpatient facilities, as well as an isolation ward. All medical staff at Laspi is available around the clock.
Reviews about Laspi camp
Parents who sent their children to Laspi for useful rest and recovery note the following positive points:
the camp has a convenient location: an ecologically clean area, around a mountain and a park;
stay in newly refurbished rooms;
only 50 meters to the sea;
There are a lot of interesting entertainment activities;
organized different clubs for different ages;
conduct interesting and educational excursions;
The cafeteria serves fresh food, the menu is full of fruits and vegetables.
As you can see, there are quite a few benefits.
Additional information
Full address of the Laspi children's camp: Sevastopol, Orlinoe post office, Laspi bay. You can get here not only by your own transport, but also by public. Shuttle buses run from the Sevastopol bus station directly to the Laspi Bay stop. From here to the camp you need to walk 2 km. It is also possible to order a paid transfer.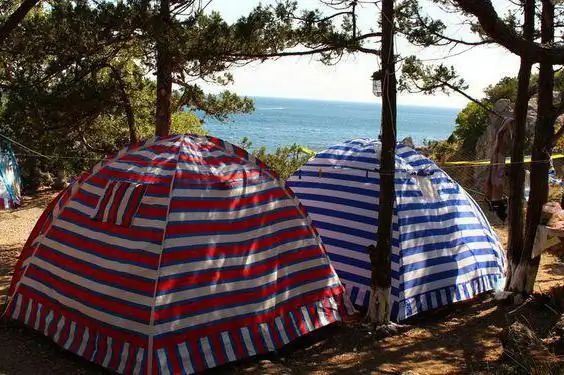 And if you prefer a simple vacation, then there is a tent camp in "Laspi", where the child is also offered a huge variety of leisure activities (clubs, themed festivals, excursions, and so on).
Recommended: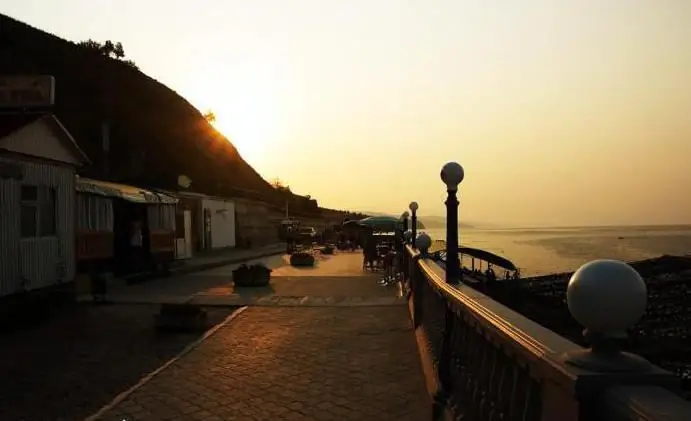 A trip to Morskoe will be the most pleasant memory during the period of rainy autumn, prickly winter and lingering spring. It will bring improved he alth and well-being and a good mood for the whole year. All the guests who visited the village are unanimous in its assessment. The village of Morskoe in the Crimea is wonderful. The reviews of vacationers say that its silence, peace, cleanliness, comfortable housing conquered their souls and they want to return to this divine place again, making it the only one in all of Crimea for themselves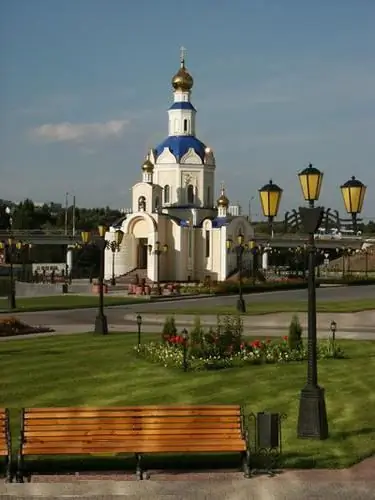 Russia is a country of great cities, one of which is Belgorod. It is located in the southern part of the middle lane. It was this settlement that was the first to receive the proud title of "City of Military Glory", because once upon a time the first salute of victory sounded here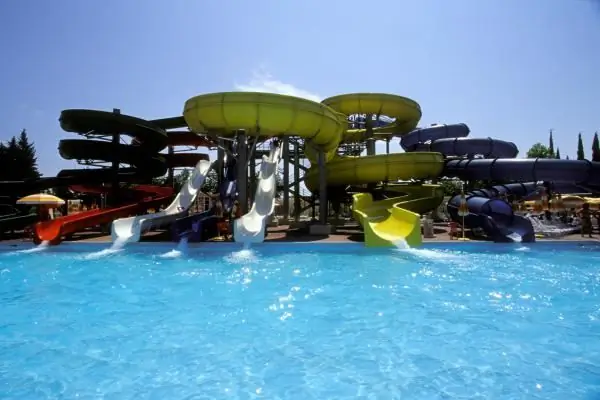 Today, Adler is the front facade of the entire Black Sea coast of Russia, a practically exemplary city built almost from scratch for the 2014 Winter Olympics. Of course, we are not talking about old areas that have undergone minimal changes. Tourist interest in Adler has increased many times after the end of the competition, although it did not suffer from a lack of tourists before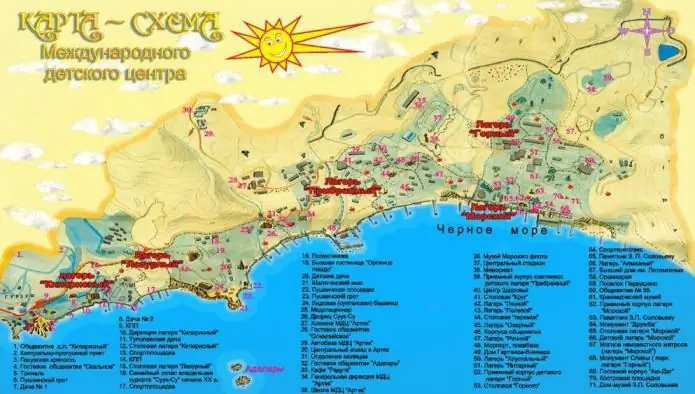 "Artek" is a camp of international importance, located on the southern coast of Crimea. In Soviet times, this children's center was positioned as the most prestigious camp for children, a hallmark of the pioneer organization. About rest in this wonderful place will be discussed in this article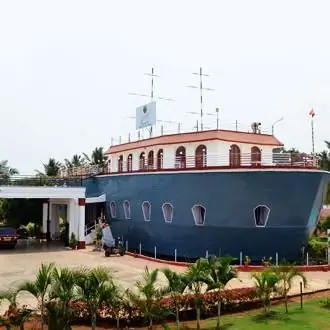 South Goa in India is a state that is just perfect for a beach vacation. There are many budget hotels here, one of which is The Byke Resort Goa Old Anchor 3. It will be discussed in this article