Table of contents: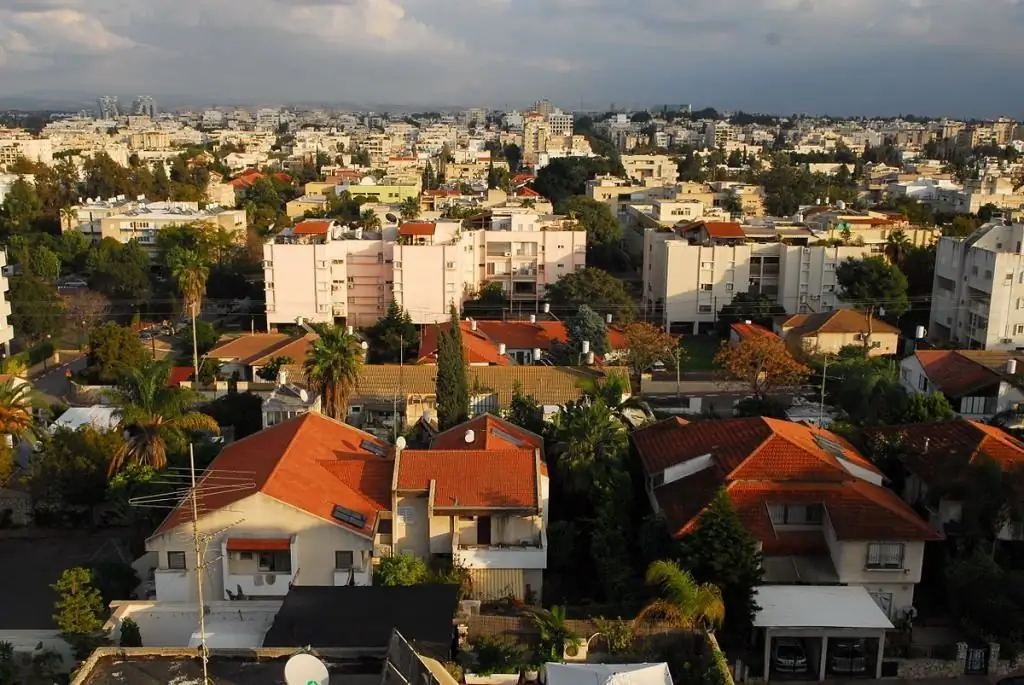 Twenty kilometers from the Israeli city of Tel Aviv is a small cozy town of Raanana. First of all, tourists are attracted by the magnificent nature and sights of this corner, as well as delicious food and always great weather.
History of the city
The town of Ra'anana in Israel was founded in 1912. It would be more correct to say that in the beginning it was not a city, but a settlement, since it was formed by several Jewish families who returned from America. They named their settlement Raanania, but nearby Palestinian families dubbed the area Americania. A few years later, when the settlement grew and became like a city, it was decided to call it Raanana, which means "vigor" in translation.
Today, the number of residents in the city of Raanan in Israel reaches 80 thousand people. Mostly they come from the USA and Europe. However, in the last few years, the Russian-speaking population has also begun to discover this small cozy town.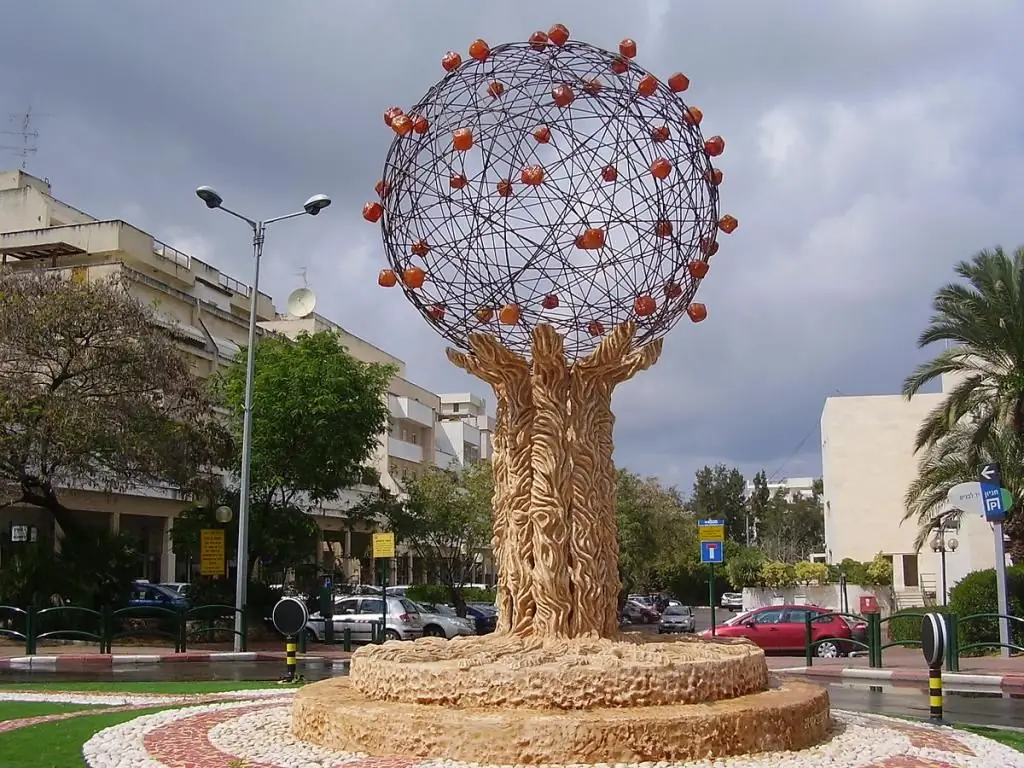 Economics
The city of Ra'anana is industrial. Despite its small size, northernpart of the city is completely given over to industrial production. Such giants of modern business as Hewlett-Packard and Sap, Europe's largest manufacturer of various software, work here. In the eastern part of the city there are various cafes, restaurants, entertainment venues, shopping centers. The city has a so-called law of "sparse" construction. This means that about eighty percent of the total area is occupied by parks and squares. The city administration spends a lot of money on protecting the environment and supporting the needs associated with it.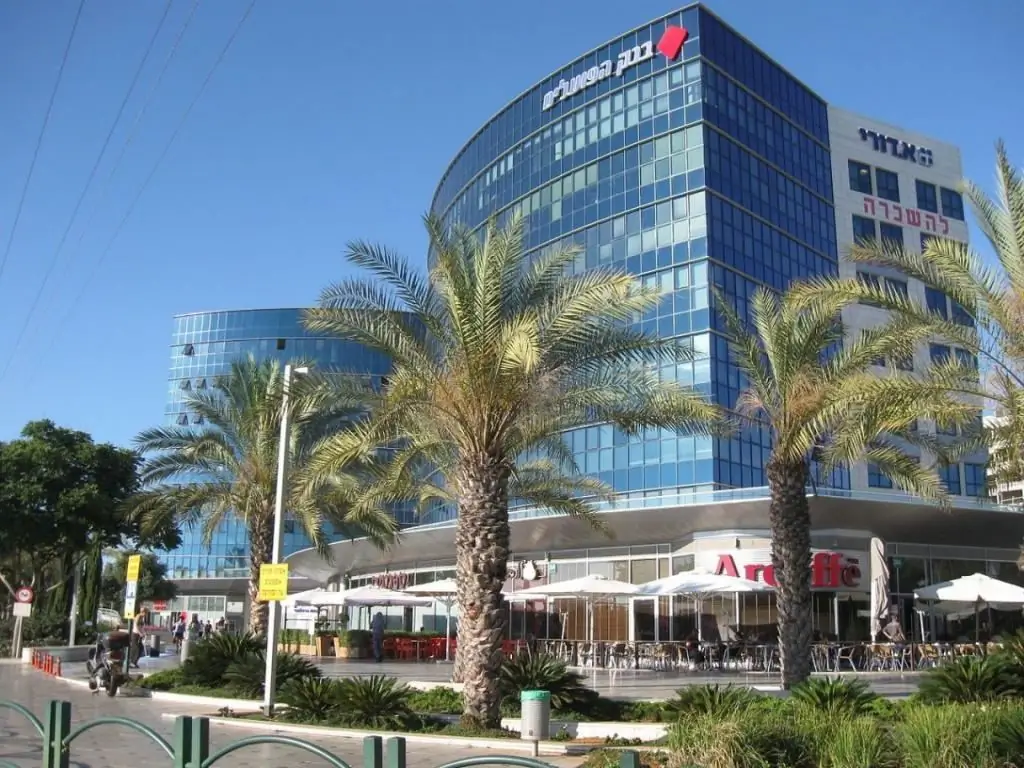 Climate and nature
Nature and weather in Israel are stable all year round. The average temperature is about twenty-five degrees Celsius. In such a climatic zone, all kinds of plants and flowers, which are full of streets, feel great. At the beginning of its existence, the city could not boast of parks and gardens for walking, but over time it acquired them. Now every citizen can spend his free time in any local green corner, enjoy nature, birdsong and clean air, since it is forbidden to create industrial enterprises in the city of Raanana in Israel. All of them are beyond his line.
The tourist season in Ra'anana is year-round. The city is not famous for its abundance of sights, but there are places for cultural leisure and entertainment. Raanan is more focused on a quiet relaxing holiday without noisy parties and festivities until dawn.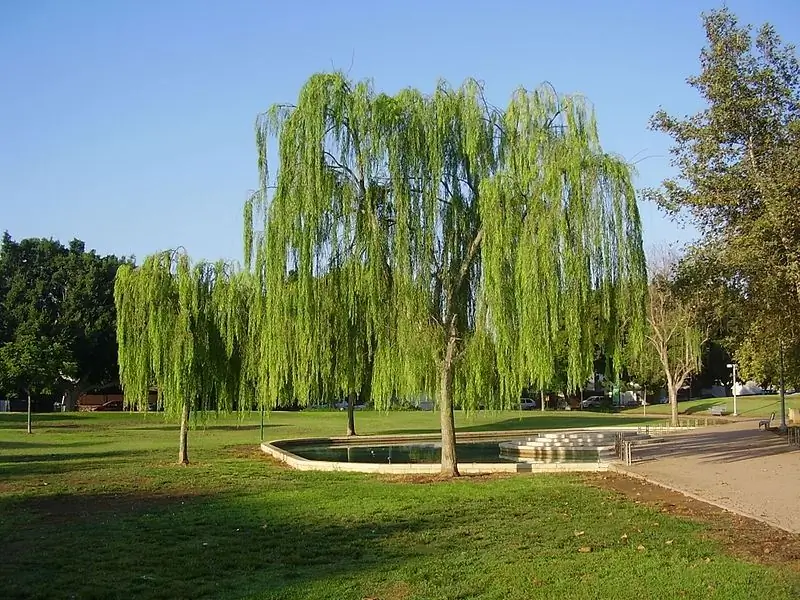 Attractions
There are few sights in Ra'anana in Israel, but they are. First of all, the city is good for walking. Here, at any intersection, you can rent a bike and embark on an independent journey through the streets and alleys.
There is a small lake in the city park where you can rent a boat. There is a beautiful bridge over the lake. Many people like to walk along it in the evening and listen to the birds singing. "Raanana Park" is the main attraction of the city. In its center there is an excellent cafe where you can drink a cup of coffee and enjoy delicious buns that are brought here from your own bakery.
There are activities for children too. You can spend a great day at Sky Park. This is the best place for entertainment in the city of Raanana in Israel, where many of them are focused on active sports holidays. These are all kinds of turnstiles, slides, swings and trampolines. The latter are the pride of "Sky Park". Despite the fact that it is considered for children, adults spend time here with no less interest and joy.
Another favorite leisure spot in the city is Insideout Park. The entertainment here is more serious. For example, themed quests. A very popular game where you need to complete so-called missions in a certain amount of time, find clues, use keys, solve puzzles to get answers to questions. It will be interesting to spend time here for adults and high school students.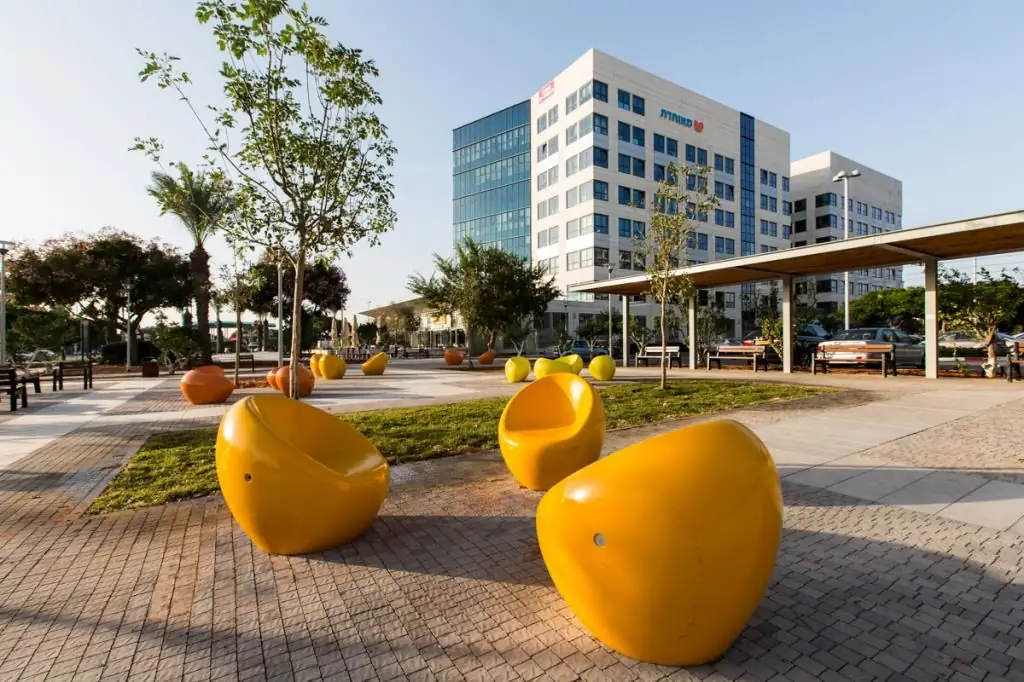 Hotels
If you decide to spend your holidays in Ra'anana in Israel, then the city offers tourists several excellent hotels with high-class service. For example, the Prima Millennium Hotel. The staff and management of the hotel are always happy to help their guests in choosing the best entertainment and hiking trails. For information, just contact the reception or, if you book rooms online, leave the necessary request at the time of filling out the booking information.
There is also a "Sharon Hotel". It is located about six kilometers from the city center, so it is suitable for those who are looking for peace and solitude.
There are tourists who prefer to rent private accommodation. As in any tourist city, there are agencies for renting rooms and apartments. Choice for every taste and budget.
Recommended: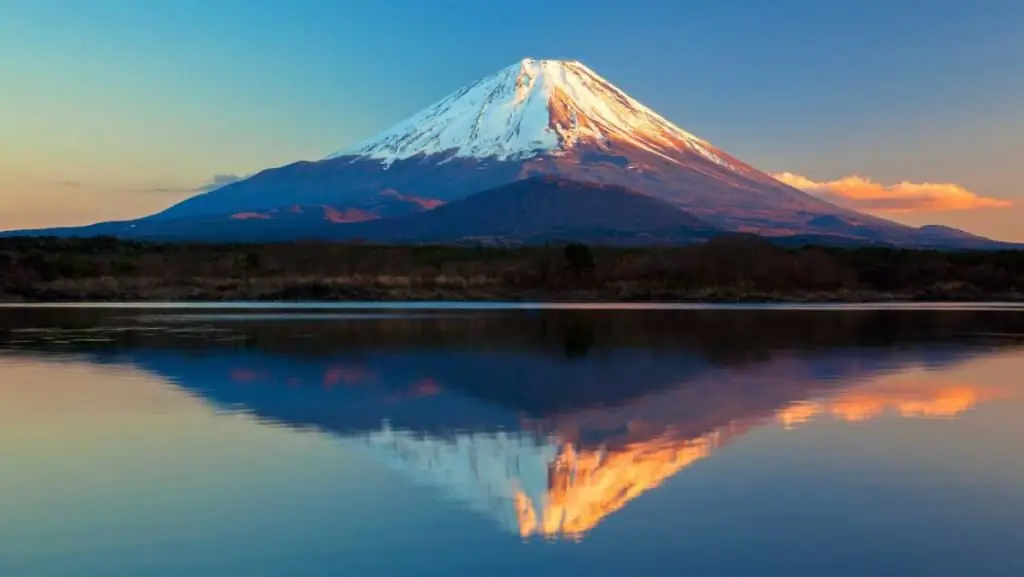 Japan is a country that takes a very responsible approach to the preservation of its historical monuments of culture and traditions. If you are going on a trip in the hope of discovering something interesting in this country, then you are definitely moving in the right direction. The whole world comes to see the main sights of Japan, because there is something unusual and calm in this balanced culture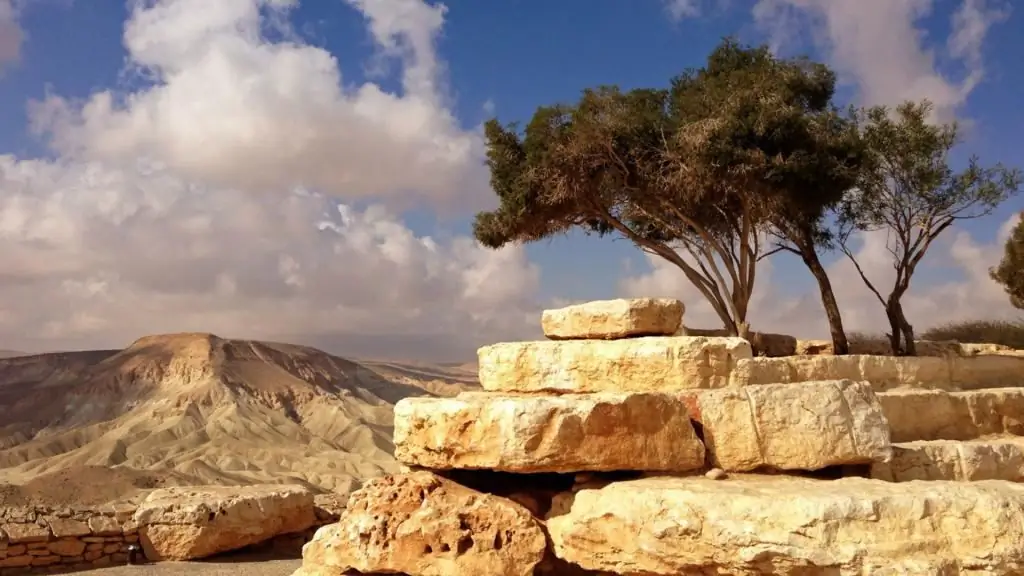 Galilee is the most beautiful part of the territory of Israel, an incredible, flourishing corner. It combines mountains, fields, groves with flowering eucalyptus and dates, as well as the perfectly clear water of the Sea of Galilee. Galilee is an interesting place for tourism. It is difficult to count on the fingers the breathtaking places and sights of this corner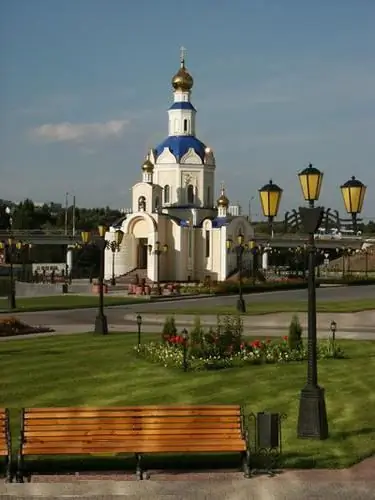 Russia is a country of great cities, one of which is Belgorod. It is located in the southern part of the middle lane. It was this settlement that was the first to receive the proud title of "City of Military Glory", because once upon a time the first salute of victory sounded here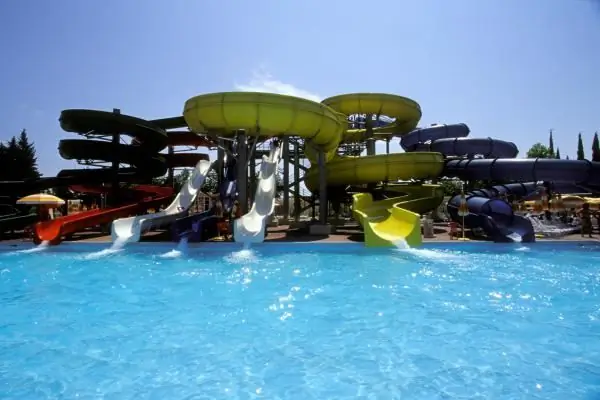 Today, Adler is the front facade of the entire Black Sea coast of Russia, a practically exemplary city built almost from scratch for the 2014 Winter Olympics. Of course, we are not talking about old areas that have undergone minimal changes. Tourist interest in Adler has increased many times after the end of the competition, although it did not suffer from a lack of tourists before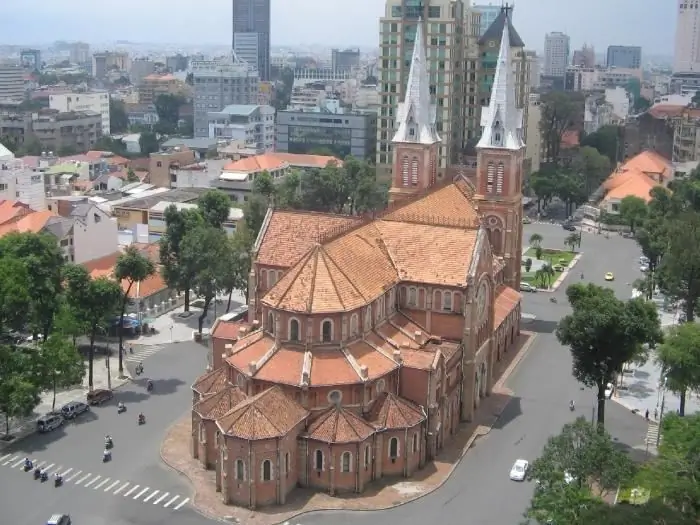 The modern capital of Georgia is a city with more than 15 centuries of history. It literally imprinted all those eras through which he passed, and froze in the form of architectural monuments, in the ruins of ancient palaces and in the greenery of nature that enveloped all this